9 Highest-Paid Olympic Athletes at Tokyo 2021
The stadiums may be empty and the spectators absent, but that hasn't stopped the highest paid Olympic athletes from raking in a massive payday. After five years of waiting, the Tokyo 2020 Olympics have finally kicked off, bringing the world's largest assortment of specialist athletes together in one all-encompassing display of sporting excellence. For thousands, winning Olympic gold is an unobtainable dream, but for others, it's another shining stepping stone on the path to riches. In fact, the contention surrounding the even has done little to quash salaries, with the highest paid Olympians making a staggering amount of money. Take NBA superstar Kevin Durant, for instance. Forbes has announced the Brooklyn Net as the richest Olympian for Tokyo 2021, thanks to a series of lucrative endorsement deals and a whopping annual salary, but he's not the only basketballer to make this list.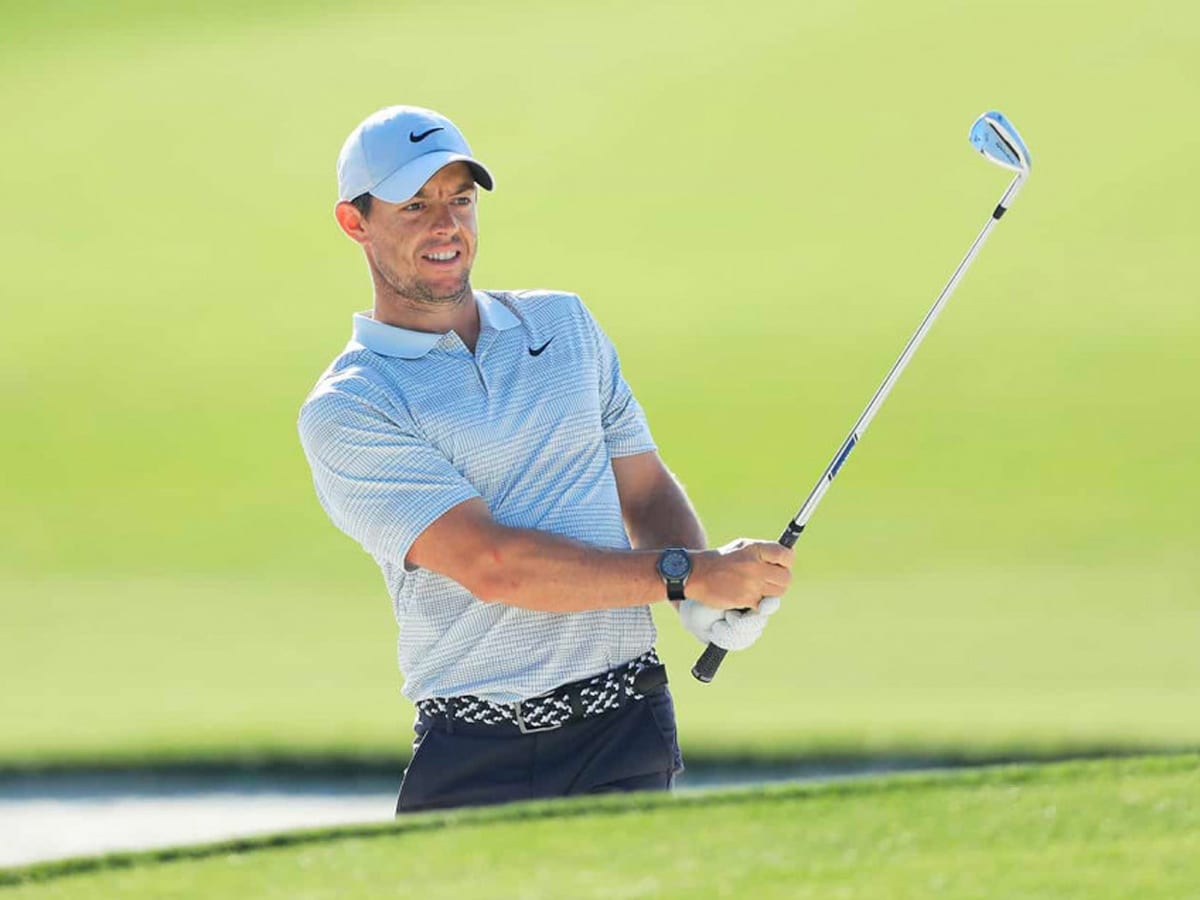 The Business of Sport
In its recently unveiled report, Forbes' Highest Paid Olympians of 2021 revealed the incredible amount of money the world's best athletes are receiving. Unsurprisingly, the big names that lead transcending global sports, such as basketball, tennis and golf ranked high on the list, buoyed by enormous third-party deals and endorsements. As Forbes rightly points out, while some champions have the possibility of landing more money by winning gold, "the surest way to leave Tokyo this summer with a windfall is to arrive with one". But it wasn't always this way.
A landmark decision by the International Federation in 1986 allowed professional athletes to compete at the games alongside their amateur counterparts. This, in turn, meant some of the least-funded sportspeople on earth now had to share the Olympic Village with the world's best-paid athletes in a bizarre wealth contrast.
This year, NBA superstar Kevin Durant topped the list for highest paid Olympian, raking in a cool USD$75 million through his earnings with the Brooklyn Nets. Joining him are three professional tennis players, a golfer and four fellow NBA players, with the top earners collecting a combined USD$353 million in the past year. It's a staggering amount of money, particularly when you consider the reward for taking out the gold isn't actually that much.
What Do You Get For Winning the Olympics?
Remarkably, athletes don't get paid for taking part in the Summer or Winter Olympic Games, meaning that they receive nothing from the Games' organisers for winning other than the satisfaction of being the world's best. That being said, they do tend to receive a monetary reward from the country's Olympic Committee if they win a medal.
In the United States, the Olympic and Paralympic Committee (USOPC) states that it currently gives athletes USD$37,500 for each gold medal they win at the Games, plus USD$22,000 for every silver and USD$15,000 for every bronze. Putting that into perspective, by those figures, US swimmer Michael Phelps would have earned USD$862,000 for his 23 Olympic gold medals, USD$66,000 for his three silvers and USD$30,000 for his two bronze medals, tallying an impressive USD$958,000 for his ridiculous career. Sure, it's an amazing figure, but when you consider Durant is earning USD$75 million, it feels chump change.
In other countries, the prize fund for medal winners differs greatly. Singapore pays Olympic gold medal winners an insane $1 million for winning, whereas here in Australia, the athletes receive a meagre AUD$20,000 for gold, $15,000 for silver and $10,000 for bronze.
Highest-Paid Olympic Athletes Japan 2021
While it's likely the highest-paid Olympians for 2021 will swell their wealth with a victory in Tokyo, it will be a drop in the bucket. The richest athletes at the Olympics are already raking in cash without ever needing to compete, but nevertheless, it's a chance to show off their skills and make bank in the process.
To compile this list, Forbes tracked income collected between May 1, 2020, and May 1, 2021, based on conversations with industry insiders. The earnings figures are rounded to the nearest half-million and include both on-the-field income (from prize money, salaries and bonuses) and off-the-field income (from sponsorships, appearance fees and licensing deals). Importantly, the figures for the NBA reflect a 20 per cent cut to players' base salaries to account for the league's pandemic escrow adjustment for the current season. Here is a list of the highest paid Olympic athletes at Tokyo 2021.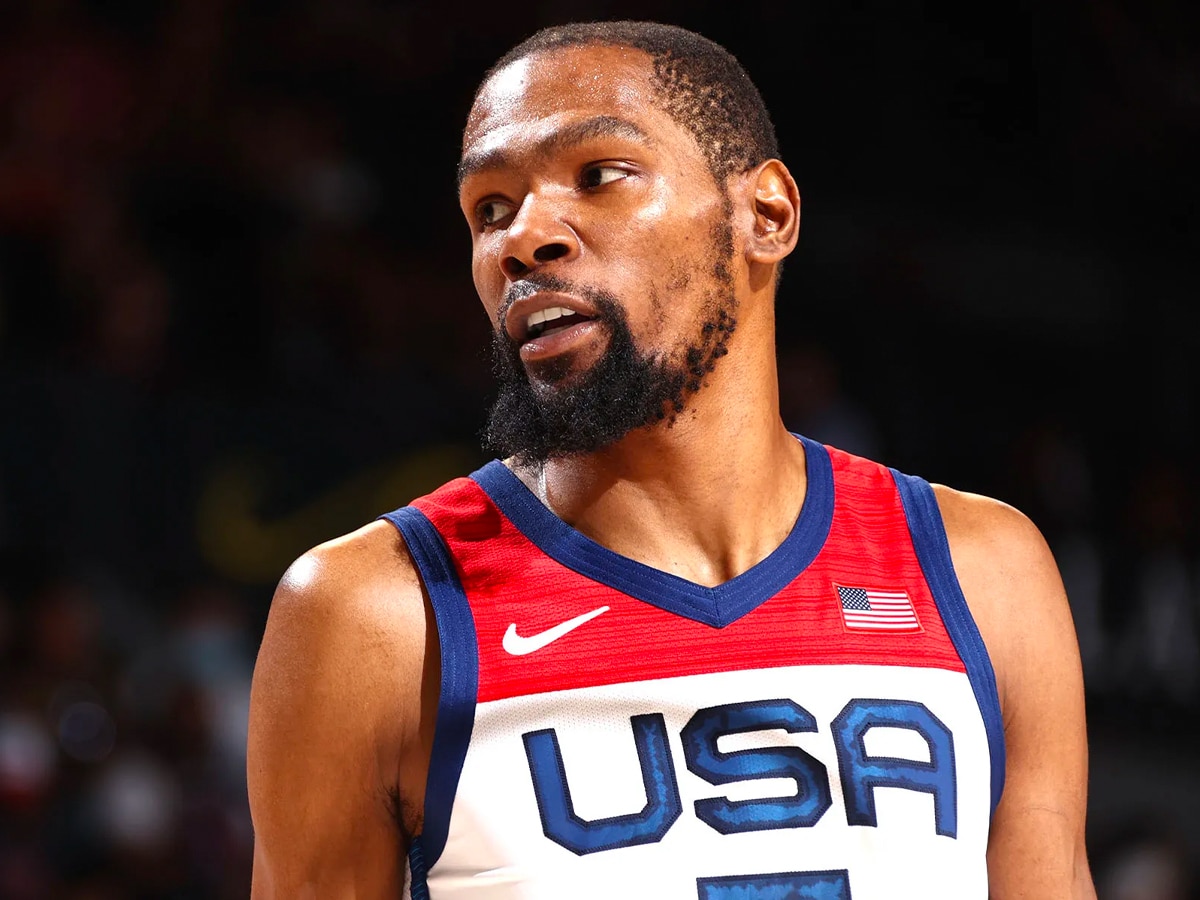 1. Kevin Durant – USD$75 Million
Two-time Olympic gold medal winner and Brooklyn Nets star forward Kevin Durant is the highest-paid Olympic for the Japan Games, but it's got little to do with his on-court antics. While his salary is a stunning USD$42 million, it is his investments off the court that have garnered the highest praise.
The two-time NBA champion is the league's latest multimedia mogul thanks to his breakout media network Boardroom, a stake in MLS's Philadelphia Union and his own venture capital firm, Thirty Five Ventures. The Tokyo Games marks Durant's second time leading Team USA without LeBron James or Kobe Bryant, who last went to the Olympics in 2012.
Total earnings: USD$75 million
Sport: Basketball
Country: U.S.A.
Born: 29 September 1988 (age 32 years), Washington, D.C., United States
Height: 2.08 m
Shoe size: 18
Weight: 109 kg
Wingspan: 2.25 m
2. Naomi Osaka – USD$60 Million
The host nation's golden girl, Naomi Osaka is the second-highest-paid athlete at the Olympics in 2021 and the richest female athlete competing. The 23-year-old tennis dynamo shattered the earnings record for female athletes, surpassing veteran top-earner Serena Williams and former record-holder Maria Sharapova. Amazingly, Osaka earned USD$55 million in endorsement, compared to her USD$5 million in prize money over the last 12 months. She currently has deals with Google, Louis Vuitton, Workday and Levi's.
Total earnings: USD$60 million
Sport: Tennis
Country: Japan
Born: 16 October 1997 (age 23 years), Chuo Ward, Osaka, Japan
Grand slams won (singles): 4
Height: 1.8 m
Nationality: Japanese
Plays: Right-handed (two-handed backhand)
Parents: Leonard Francois, Tamaki Osaka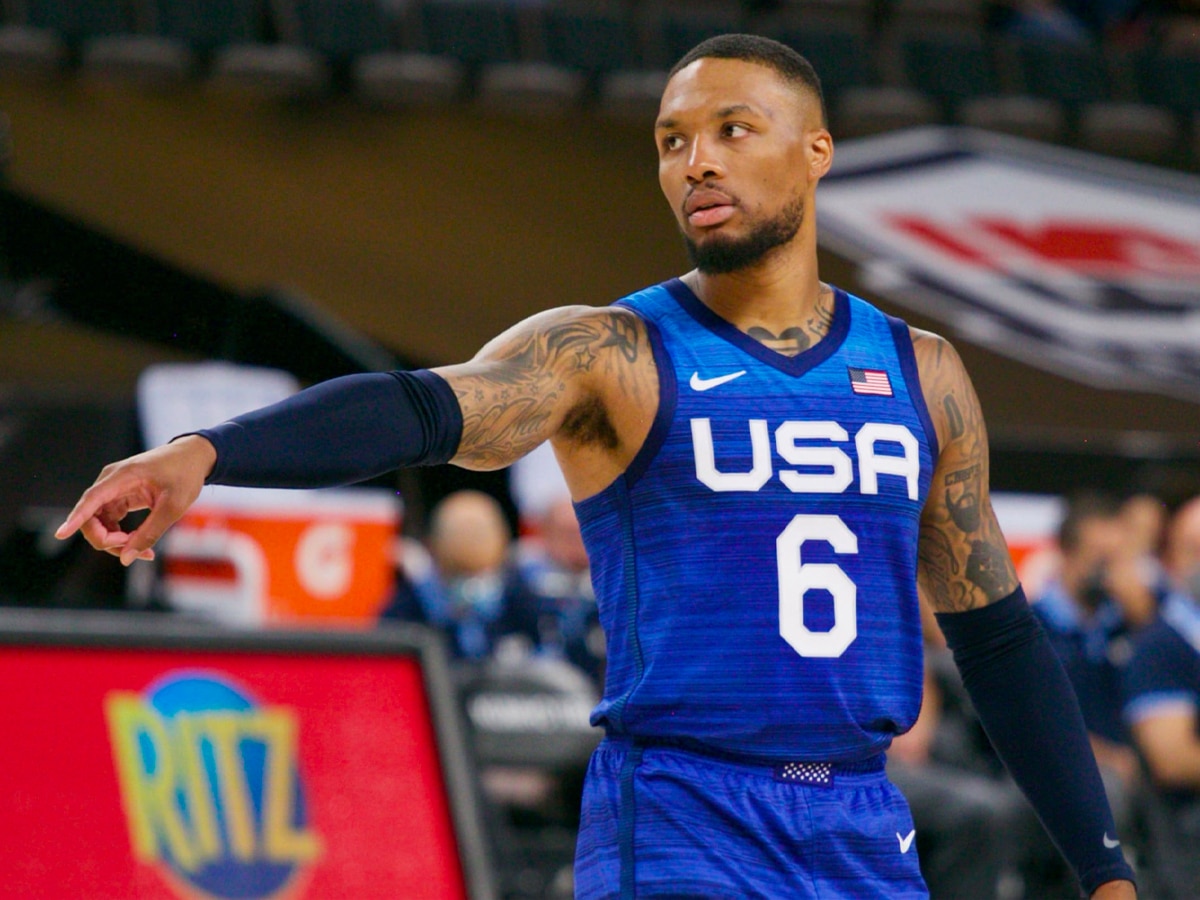 3. Damian Lillard – USD$40.5 Million
Best known for pulling up from the logo, Portland trailblazers point guard Damian Lillard may soon be pulling up in a Bentley (as if he's not already). The 31-year-old has racked up endorsement deals with adidas, Gatorade, Hulu and 2K Sports, helping him to a hefty USD$40.5 million earning figure in the last 12 months. His new deal with adidas is reportedly worth USD$100 million and his starring role in Space Jam: A New Legacy probably didn't hurt.
Total earnings: USD$40.5 million
Sport: Basketball
Country: U.S.A.
Born: 15 July 1990 (age 31 years), Oakland, California, United States
Height: 1.88 m
Date drafted: 2012
Weight: 88 kg
NBA draft: 2012 (Round: 1 / Pick: 6)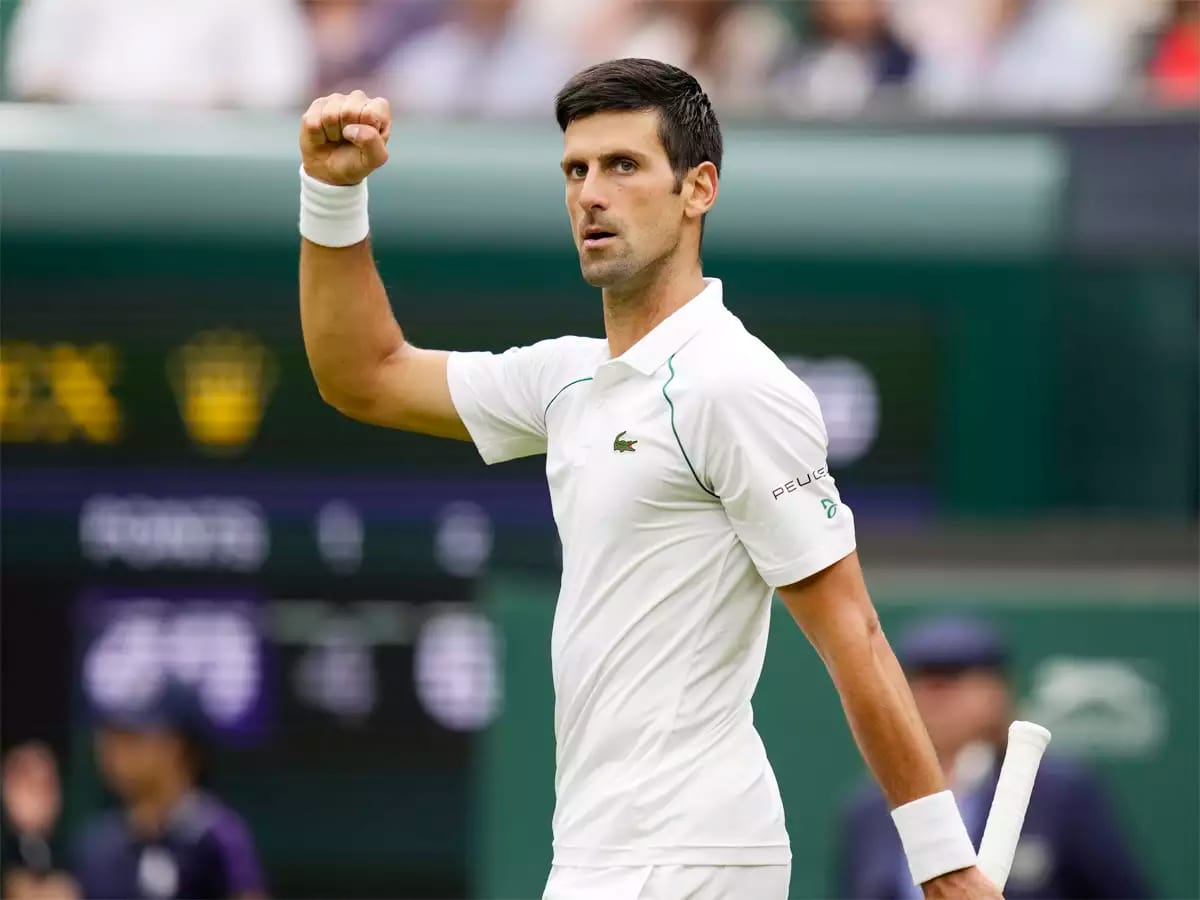 4. Novak Djokovic – USD$34.5 Million
The Serbian ace is the only member of tennis' big three to make the list of highest-paid Olympians this year. After a stunning comeback at Wimbledon earlier this month, Djokovic is back to his best and looking for Games glory. Off the court, the 34-year-old Serbian made USD$30 million from endorsement deals with companies like Lacoste, Peugeot, NetJets and Austrian tennis equipment maker Head.
Total earnings: USD$34.5 million
Sport: Tennis
Country: Serbia
Born: 22 May 1987 (age 34 years), Belgrade, Serbia
Grand slams won (singles): 20
Tour Finals: W (2008, 2012, 2013, 2014, 2015)
Coach: Marián Vajda; Goran Ivanišević
Olympic Games: (2008)
Plays: Right-handed (two-handed backhand)
Spouse: Jelena Đoković (m. 2014)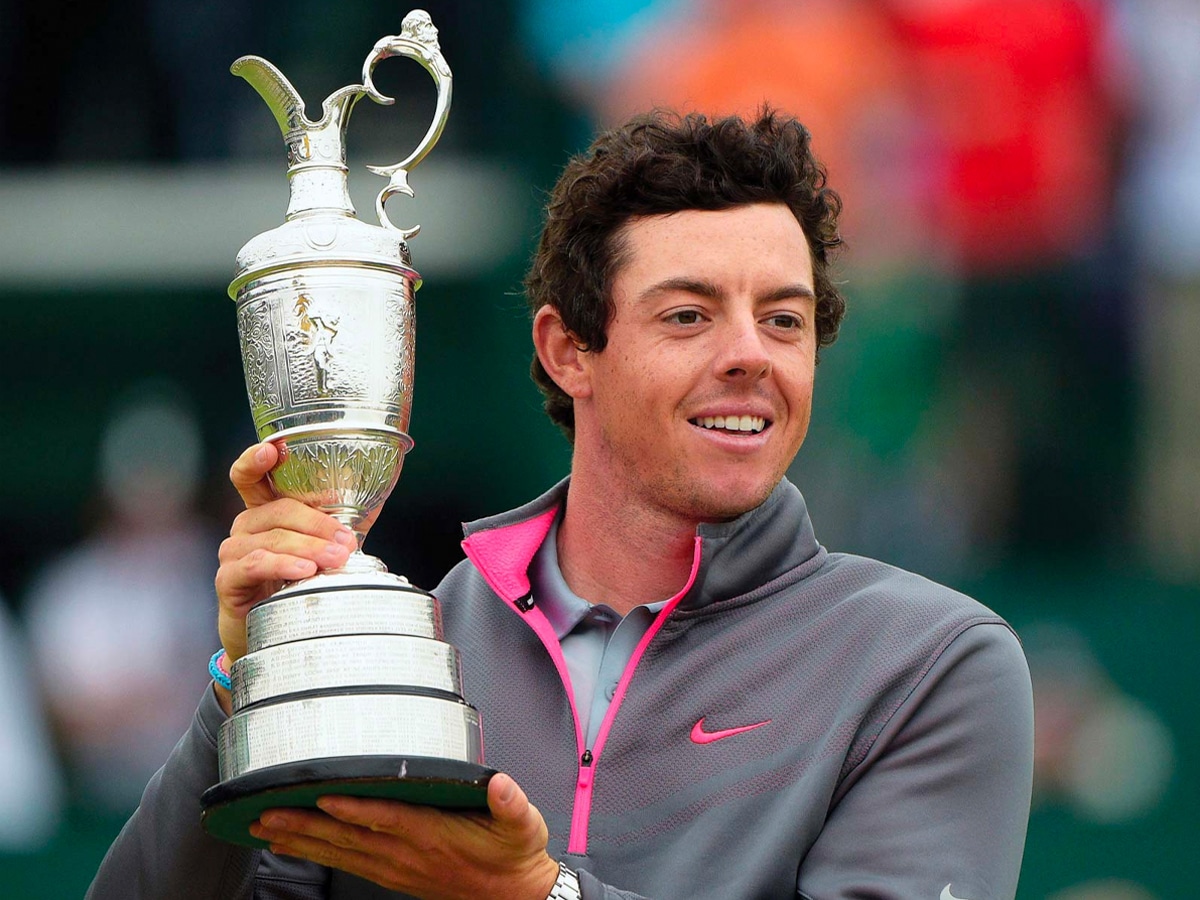 5. Rory McIlroy – USD$32 Million
Widely regarded as the next best thing, Rory McIlroy may not have lived up to his initial hype, but that hasn't stopped him from making some serious money. The golfer is representing Northern Ireland at the Tokyo Olympics following an impressive year in the learning stakes. McIlroy collected USD$29 million in the last 12 months through his partnerships with brands such as Nike, Omega and UnitedHealth Group. That being said, McIlroy did pick up a cool USD$15 million for winning the 2019 FedEx Cup.
Total earnings: USD$32 million
Sport: Golf
Country: Northern Ireland
Born: 4 May 1989 (age 32 years), Holywood, United Kingdom
Height: 1.75 m
Spouse: Erica Stoll (m. 2017)
Caddy: Harry Diamond
Nationality: British, Irish, Northern Irish
Parents: Rosie McDonald, Gerry McIlroy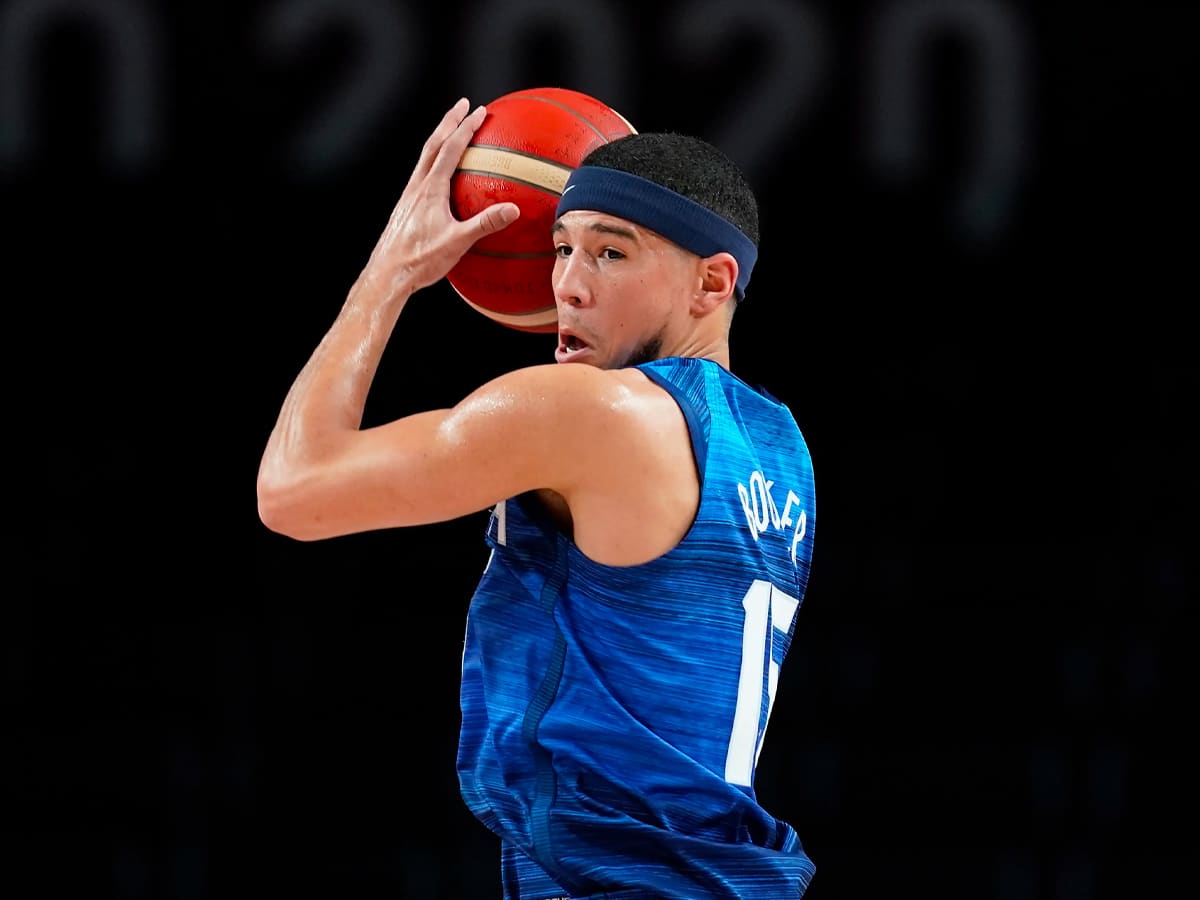 6. Devin Booker – USD$30.5 Million
After an impressive debut finals run that ending in heartache, USA Basketball star Devin Booker is raking in the cash. The sixth highest earning Olympian at Tokyo, Booker has made more than USD$30 million over the last 12 months. It all comes by way of his record-breaking 2018 deal, which saw him become the highest-paid Phoenix Suns player in history, earning USD$158 million over five years.
Total earnings: USD$30.5 million
Sport: Basketball
Country: U.S.A.
Born: 30 October 1996 (age 24 years), Grand Rapids, Michigan, United States
Height: 1.96 m
NBA draft: 2015 (Round: 1 / Pick: 13)
Salary: 27.28 million USD (2019)
Parents: Melvin Booker, Veronica Gutierrez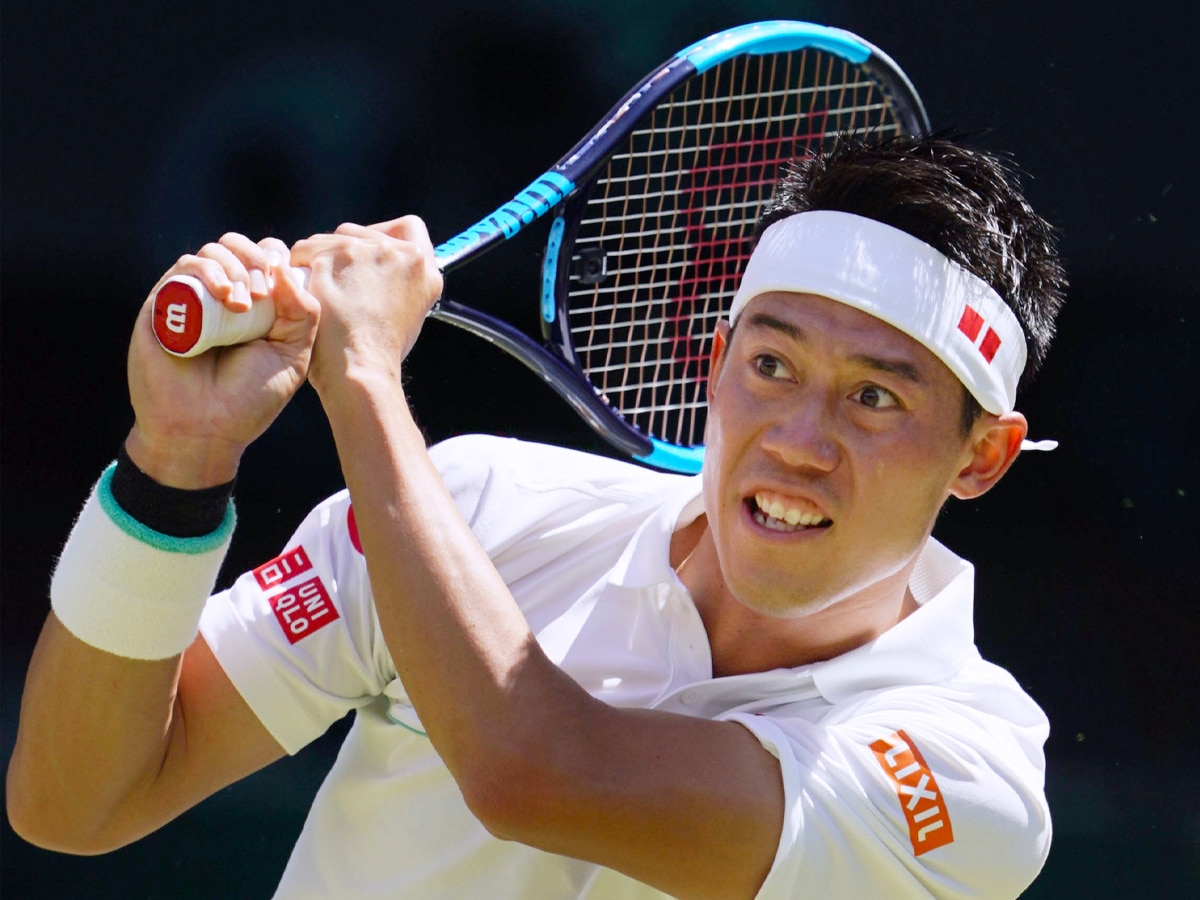 7. Kei Nishikori – USD$30.5 Million
Before the 2016 Rio Olympics, casual tennis fans didn't know much about Kei Nishikori, but afterwards, he became a living legend. He finished with the bronze medal, Japan's first in the sport in 96 years, and earned his spot in history. This time around, the 31-year-old is back on home soil and is expected to be one of the faces of the event.
Total earnings: USD$30.5 million
Sport: Tennis
Country: Japan
Born: 29 December 1989 (age 31 years), Matsue, Shimane, Japan
Height: 1.78 m
US Open: F (2014)
Plays: Right-handed (two-handed backhand)
Tour Finals: SF (2014, 2016)
Olympic Games: (2016)
Prize money: US$ 24,409,189: 15th all-time leader in earnings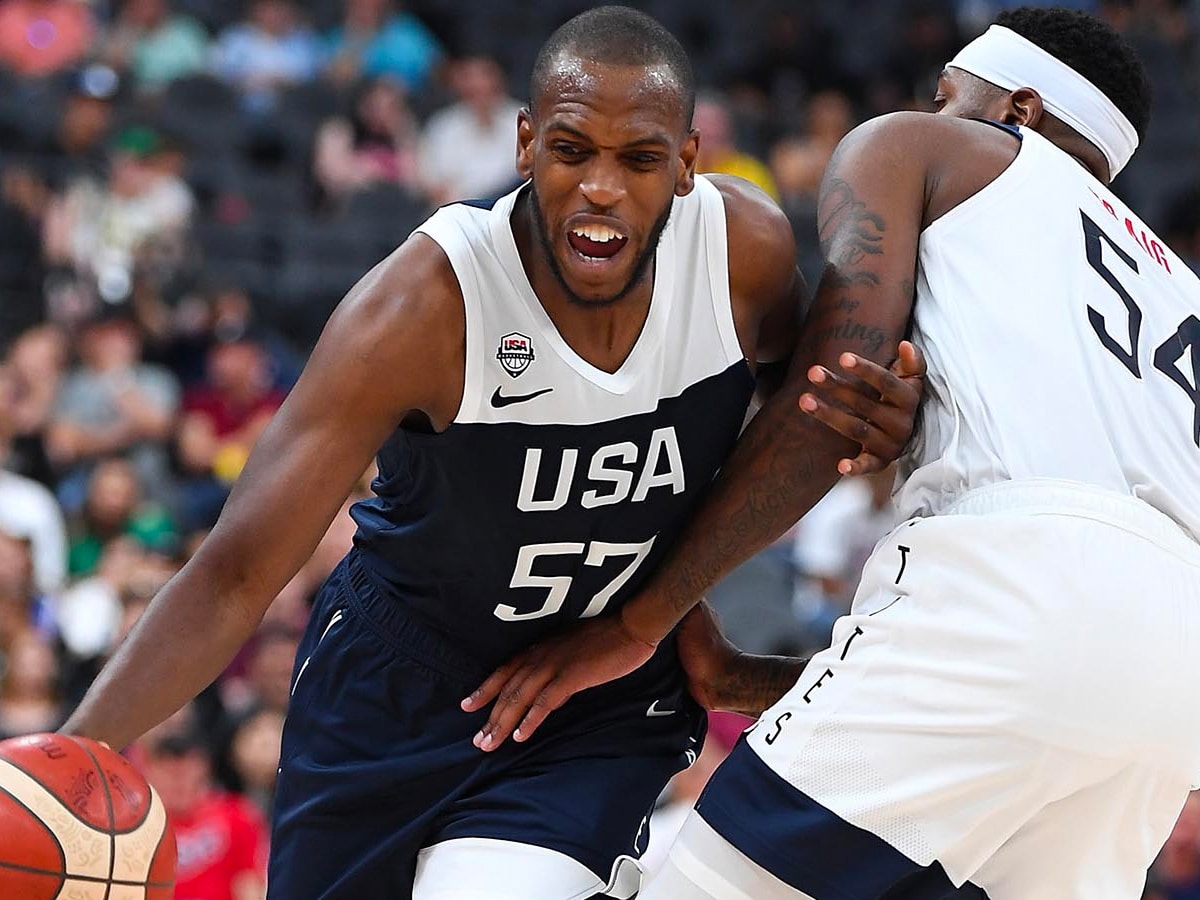 8. Khris Middleton – USD$27 Million
Fresh off winning an inaugural NBA title, Khris Middleton is turning his sights to Olympic glory. The Team USA Basketball star re-signed with the Bucks in 2019, on a whopping five-year deal worth USD$178 million. Unlike some of the other athletes on this list, the 29-year-old two-time NBA All-Star makes almost all of his money on the court, despite having partnerships with Nike, Verizon, Panini and Unilever.
Total earnings: USD$27 million
Sport: Basketball
Country: U.S.A.
Born: 12 August 1991 (age 29 years), Charleston, South Carolina, United States
Height: 2.01 m
Wingspan: 2.11 m
Salary: 30.6 million USD (2020)
NBA draft: 2012 (Round: 2 / Pick: 39)
Education: Porter-Gaud School, Texas A&M University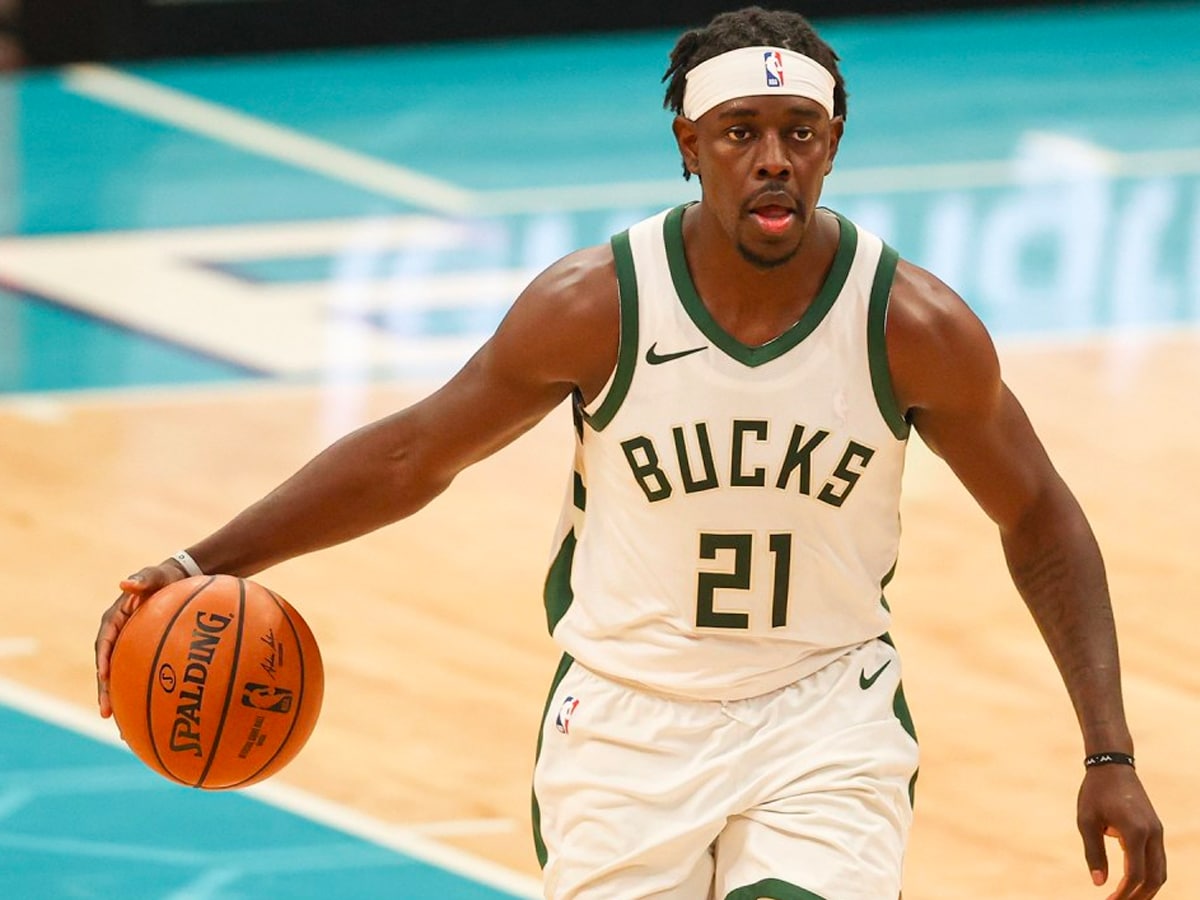 9. Jrue Holiday – USD$23 Million
Middleton's team-mate and fellow NBA champion, Jrue Holiday is another USA Basketball star that is set for another major payday. Twelve years into his career, the Olympian signed a four-year contract extension with the Bucks worth at least USD$134 million, but his work off the court is also impressive. He has a USD$2 million endorsement portfolio, which includes deals with Nike, Microsoft, ONYX, Momentous, Amp and Panini.
Total earnings: USD$23 million
Sport: Basketball
Country: U.S.A.
Born: 12 June 1990 (age 31 years), Los Angeles, California, United States
Height: 1.9 m
Spouse: Lauren Holiday (m. 2013)
Salary: 25.11 million USD (2021)
NBA draft: 2009 (Round: 1 / Pick: 17)
Siblings: Justin Holiday, Aaron Holiday, Lauren Holiday
You'll also like:
10 Highest-Paid Athletes for 2022
15 Highest Paid Celebrities on Instagram
10 Highest Paid NBA Players for 2021
General FAQs
Who is the highest paid Olympic athlete at Tokyo 2020?
According to calculations made by Forbes, the highest-paid athlete at the Tokyo 2021 Olympic Games is Kevin Durant. The NBA superstar is earning a whopping USD$75 million this year, thanks to series of endorsements and a massive yearly salary.
What do you get for winning the Olympics?
While there isn't an official financial recognition for winning an Olympic event, countries generally provide rewards for taking home a medal. Winning also helps defray some of the costs, with each U.S. gold medalist bringing home $37,500, silver medalists $22,500 and bronze $15,000. B
Who is the highest-paid NBA player?
Los Angeles Lakers star LeBron James is the highest-paid NBA player currently still playing. Recent reports from Statista revealed that the four-time NBA MVP has become the first active player to surpass the billion-dollar net worth figure.