10 Wild Sports That Would Instantly Make the Olympics Better
It's that time again. That strange period that rolls around every four (sometimes five) years where complete disinterest slowly snowballs into fanaticism until suddenly we find ourselves 12 beers deep, quietly weeping over the finals of the rhythmic gymnastics. That's right, the 2020/21 Tokyo Olympics have finally arrived, and while a staggering 83 per cent of Japanese people reportedly don't want the games, it's set to be a big one.
You'll also like:
10 Sports You Can Still (Safely) Play During Lockdown
7 Best Golf Driving Ranges in Adelaide
10 Highest-Paid Athletes for 2022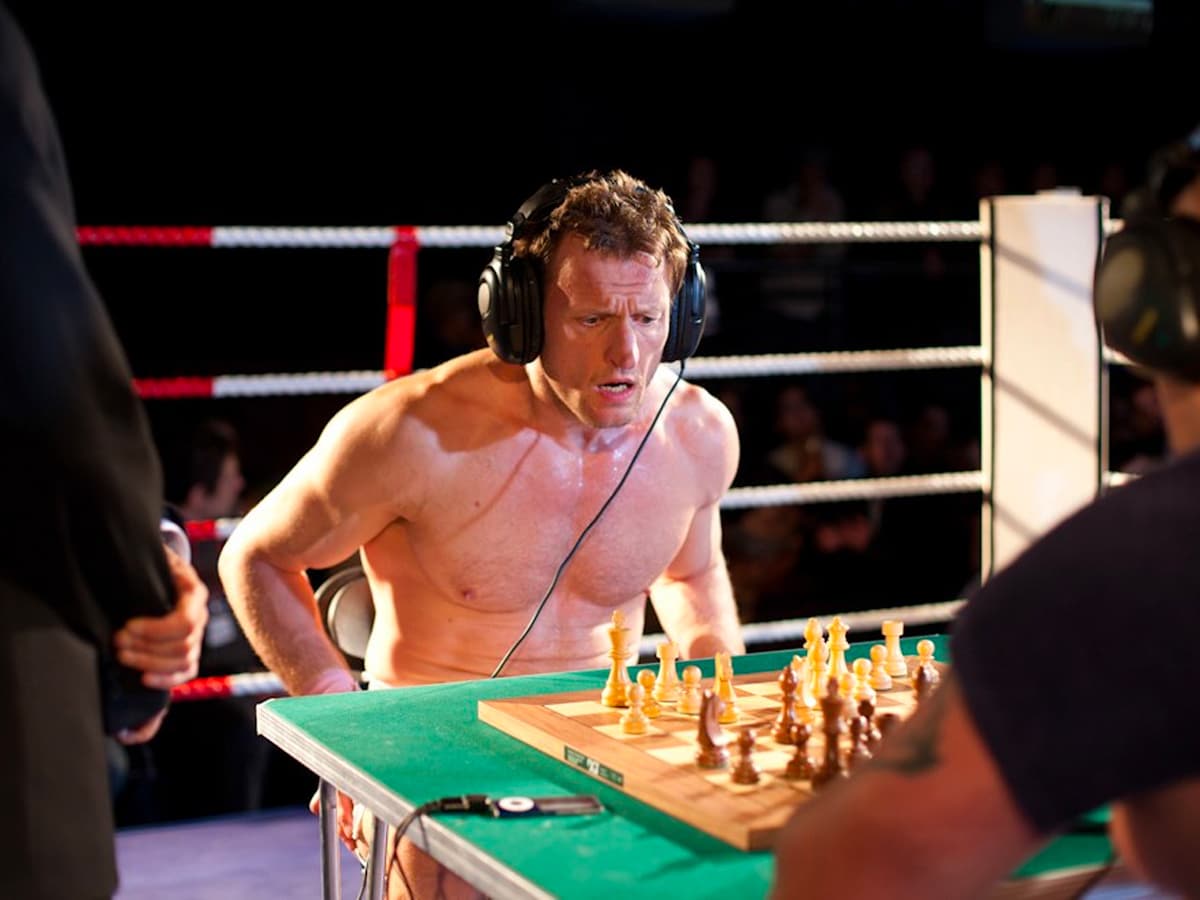 Bringing the Game
Set to the backdrop of a world-ravaging pandemic, littered with star-studded withdrawals and with the crushing weight of 18 months of expectations resting on its shoulders, the Olympics might not be doomed to fail, but its certainly running off scratch. But Tokyo won't be without its innovations. Six new sports have been approved for the games, with skateboarding, surfing, karate, softball, baseball and sports climbing added to the mix. Of the new additions, four will be making their debut, while baseball and softball have previously been played during past games.
Now, it must be said adding surfing and skateboarding to the Olympics certainly makes things more interesting. A bit of X-Games adventure will no doubt serve as a welcome change of pace from the smattering of track and field events we're about to be beaten over the head with. But could Tokyo have done more? Are there sports that have been overlooked in the quest for games glory? We think yes. In fact, if you really want to up the ratings and get fans excited about The Olympics again, you need to think outside the square.
Our Picks for New Olympic Sports
With that in mind, we've put together our list of sports guaranteed to bring the excitement for 2021. Here's every sport we wish was included in the 2020 Tokyo Olympics.
1. Chess Boxing
A very real possibility for Paris 2024, Chess Boxing needs to make the games. A hybrid of, you guessed it, boxing and chess, this activity sees contestants compete in 11 alternating rounds of chess and boxing in the ultimate battle of mind and the boxing rounds last three minutes and the chess rounds last four. You win by knockout or checkmate. If neither of those is achieved, the boxer with the highest number of points wins. Sure, it's ridiculous and probably not worry of a sport in the Olympics, but then again, does badminton?
First played: 1992
Creator: Enki Bilal
Leagues: World Chess Boxing Organisation
Athlete: Frank Stoldt, Nikolay Sazhin
2. Kabbadi
A sport this writer actively watches, Kabbadi is badass. Originally from South Asia, the game is a combination of wrestling and tag that will definitely cause some bruises. Two teams of seven players stand on opposite sides of a field and take turns sending a 'raider' into the opponent's territory. The defenders must link arms and cannot break their chain, while the raider attempts to tag the defenders as they try to stop him from returning to his side before taking a breath. The raider must chant the word 'Kabaddi' the whole time. It definitely looks like a daisy chain of murder, and that's not far from the truth.
Highest governing body: International Kabaddi Federation
Team members: 7 (per side)
Country or region: Indian Subcontinent, Asia
Olympic: Demonstration sport: 1936 Olympics
Contact: Full
Nicknames: Kaudi, Pakaada, Ha-du-du, Bhavatik, Saadukuda, Hu-Tu-Tu, Himoshika
3. Underwater Hockey
Otherwise known as octopush, Underwater Hockey is a rudimentary form of hockey played underwater on the floor of a pool. Players attempt to push the puck toward the offensive end of the rink using an apparatus that looks kind of like a small field hockey stick. Obviously, breathing becomes a challenge, so no one really gets a long time with the puck, but it's entertaining nonetheless.
First played: 1954, Southsea, England
Team members: up to 10 (6 in play)
Contact: Limited
Highest governing body: CMAS and World Aquachallenge Association (WAA)
Venue: Swimming pool
Nicknames: UWH, Octopush
4. Competitive Slapping
Widely regarded in the Man of Many office as the greatest sport on earth, competitive slapping marries our two favourite things, pain and suffering. The rules are simple, two players stand across from one another at a table. You slap his face, then, if he so chooses to return fire, he slaps yours. The two of you repeat this as many times as necessary until one bows out of the dance. Genius.
Originated: Russia
First Played: Early 2000s
Champion: Vasiliy Khamotiskiy
5. Dunk Contest
The best part of NBA All-Star weekend, the Slam Dunk Contest sees a bunch of genetic freaks defy the laws of gravity for a few seconds. Judged on difficulty, creativity and showmanship, the Dunk Contest makes for the perfect Olympic sport. Just don't get Dwayne Wade to judge it.
Most wins: Nate Robinson: 3 times
Most recent: Anfernee Simons, 2021
First award: Larry Nance, 1984
Competition: National Basketball Association and National Collegiate Athletic Association
Sponsored by: AT&T and Denny's
6. Slamball
A sport we totally forgot about until it came time to write this article, Slamball is a perfect time capsule of the mid 2000s. Trampolines, basketball and a lot of sweatbands, Slamball sees four trampolines set up in front of four nets and boards around a court edge. Big air and bigger dunks. What more could you want from a new Olympic sport?
No. of teams: 6
Most recent champion(s): Slashers
Most titles: Tied at 1; (Rumble, Riders, Mob, and Slashers)
Founded: 2002
7. Beer Pong
You know it as a competitive party game, but Beer Pong is the perfect addition to any Olympic schedule. Grab some cups from the Athlete's Village, ping pong balls from the table-tennis finals and whatever alcohol is readily available and you've got yourself 2021's hottest new Olympic sport. Better yet, you don't need to stay in physical shape. Imagine a sport where big fat guys can go up against dudes that are all juiced-up on steroids? That's the kind of equality we're striving for.
Other names: Beirut, Six-Cup, 10-Cups
Players: Two teams of two players each
Setup time: Minimal
Playing time: 15–30 minutes
Skills required: Accuracy, hand–eye coordination
Materials required: Table, plastic cups, ping pong balls
Alcohol used: Beer
8. Fireball Soccer
Sometimes it's the simple things that make the most sense. You get a soccer ball and you light it on fire, then you just kick the sh*t out of it. We're not really sure if this counts as a sport or just something we all did after drinking tequila all night at a houseparty, but it's got our vote.
What you need: Ball, kerosine, matches
Ball: Generally made from coconut
Danger level: High
9. Beer Mile
The drinking race that defies all logic, the Beer Mile is 1,609 metres of frothy endurance. The rules are simple -the race begins at the 1-mile starting line with the consumption of a 12-US-fluid-ounce (355 ml) beer, followed by a full lap around the track. The second lap continues in a similar manner; another 12-ounce beer is consumed before commencing the running of the second lap. This process is repeated for the next two laps. Following the completion of the fourth running lap (and four beers), a competitor has finished the race.
First played: 2014
Founded: Austin, Texas USA
Team members: up to 10 (6 in play)
Contact: Limited
Highest governing body: CMAS and World Aquachallenge Association (WAA)
Venue: Swimming pool
Nicknames: UWH, Octopush
10. Parkour
If you didn't say that in Michael Scott's voice, there's something wrong. The ultimate test of speed, flexibility and agility, parkour is an ultra-challenging sport that pits some of the world's best athletes against inanimate objects. Realistically, you could just add this an outdoor gymnastic event.
Descendant arts: Freerunning
Ancestor arts: Asian martial arts, athletics, gymnastics, obstacle courses
Creator: David Belle
Also known as: PK
Focus: Obstacle passing
You'll also like:
10 Sports You Can Still (Safely) Play During Lockdown
7 Best Golf Driving Ranges in Adelaide
10 Highest-Paid Athletes for 2022
General FAQs
What are the new Olympic sports for Tokyo 2020?
Four sports will make their Olympic debuts at the Tokyo Games. These include karate, skateboarding, sport climbing and surfing. New disciplines have been added in other sports, including men's and women's three-on-three basketball and BMX freestyle, which is part of the cycling program.
How do you play chess boxing?
The object of Chess Boxing is to defeat your opponent, physically or mentally. Players go head to head in chess boxing and the match starts with a four minute round of chess. The players then go into the ring for a three minute round of boxing before again returning to the chess board. The match consists of 11 rounds in all (6 rounds of chess and 5 rounds of boxing) with 1 minute intervals between rounds.