INTERVIEW: Utah Jazz Star Joe Ingles Reveals the One NBA Player You Never Trash Talk
He's been referred to as a lot of things – Jinglin' Joe, Slow Mo Joe, The Dad-Bod God, but Utah Jazz superstar Joe Ingles is only focused on one moniker: contender. Now in his seventh NBA season, the lanky Aussie is posting career-best numbers on the number one-seeded team in the Western Conference, cementing him as one of the most important pieces in the Jazz's quest for a first NBA Championship. In fact, the Aussie just made history, surpassing John Stockton as the Jazz's all-time franchise leader the three-pointers made. But despite entering the playoffs with an almost-title favourite tagline, Ingles isn't prepared to rest on his laurels.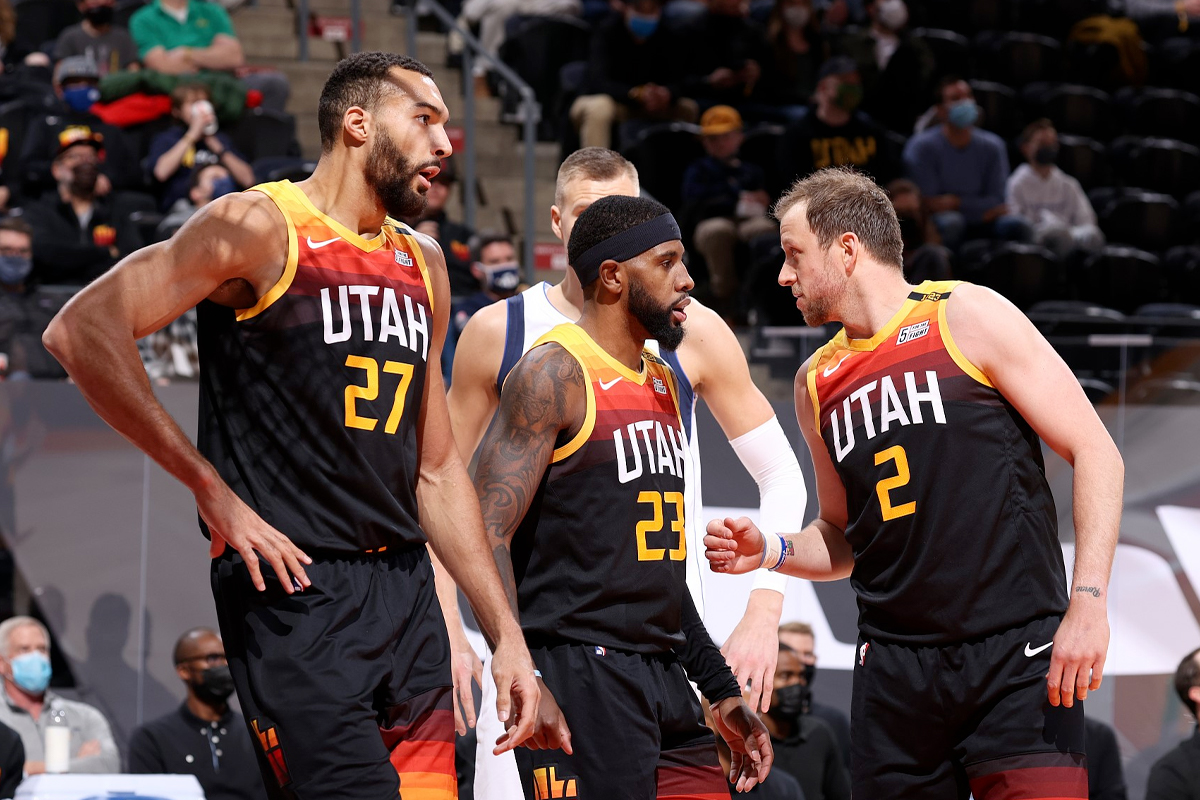 "Every year you go through this grind of the 82, or 72 this year, game seasons and I've been lucky to be in a few playoff series, either losing in the first round or being quietly swept in the second, so this is an exciting time for our team," Ingles tells Man of Many. "Obviously, it's a special group with what we've done this year and it's almost time to park it to the side because it's the playoffs and it comes to a whole new focus and obviously new goals."
Fans will remember, the Jazz fell painstakingly short of a second-round birth last year, denied by a raging Nuggets team on a roll. This time around Ingles and Co. aren't letting the pressure get to them.
"There was no shining light moment, but when you lose three-one in a series last year, it kind of wakes you up a little bit too," he says. "We knew we were good, but obviously we weren't good enough, and that focus is kind of renewed. You start really locking in on everything."
For the NBA as a whole, the 2020/21 season has brought new things to light. From the recently introduced Play-In series to the ongoing COVID protocols that have kept some players out of contention, this year has been a season like no other. But for Ingles, in particular, 2021 has been a year of revitalisation. The Aussie has seen his role evolve enormously in recent months, particularly with the injuries to All-Star guards Donovan Mitchell and Mike Conley. Increased minutes led to a swell in numbers, which now sees him ranked fifth in the league for three-point percentage. In fact, with the changing of the guard, the Aussie is now second in the running for Sixth Man of the Year, behind only teammate Jordan Clarkson. But forever the modest type, Ingles isn't betting on himself.
"I actually I only found out a week or two ago that I was even a contender. I didn't even have a clue. Then someone was like, "Oh, you and JC are first and second in the running or whatever they call it.". And I was like, "Oh cool". I had no idea," he jokes. "But I would be proud of him if he won it. And I'm sure vice versa, if it was me, he would be proud."
---
Featured Video from Man of Many
---
The 6'8 small forward from Adelaide has made a big splash in the NBA, first as a starter and now coming off the bench, but it hasn't been an easy transition.
"I've never gone into a season saying, obviously I'm coming off the bench," Ingles says. "Not that I didn't want to do it, but I'd started for so long. I started for the Boomers. I started for the Jazz and then all of the sudden you come off the bench. It's very different. And last year I probably struggled a bit. This year I kind of worked and figured out different things that I could do. And it's like a pride thing with myself and JC, We take pride in making an impact off the bench."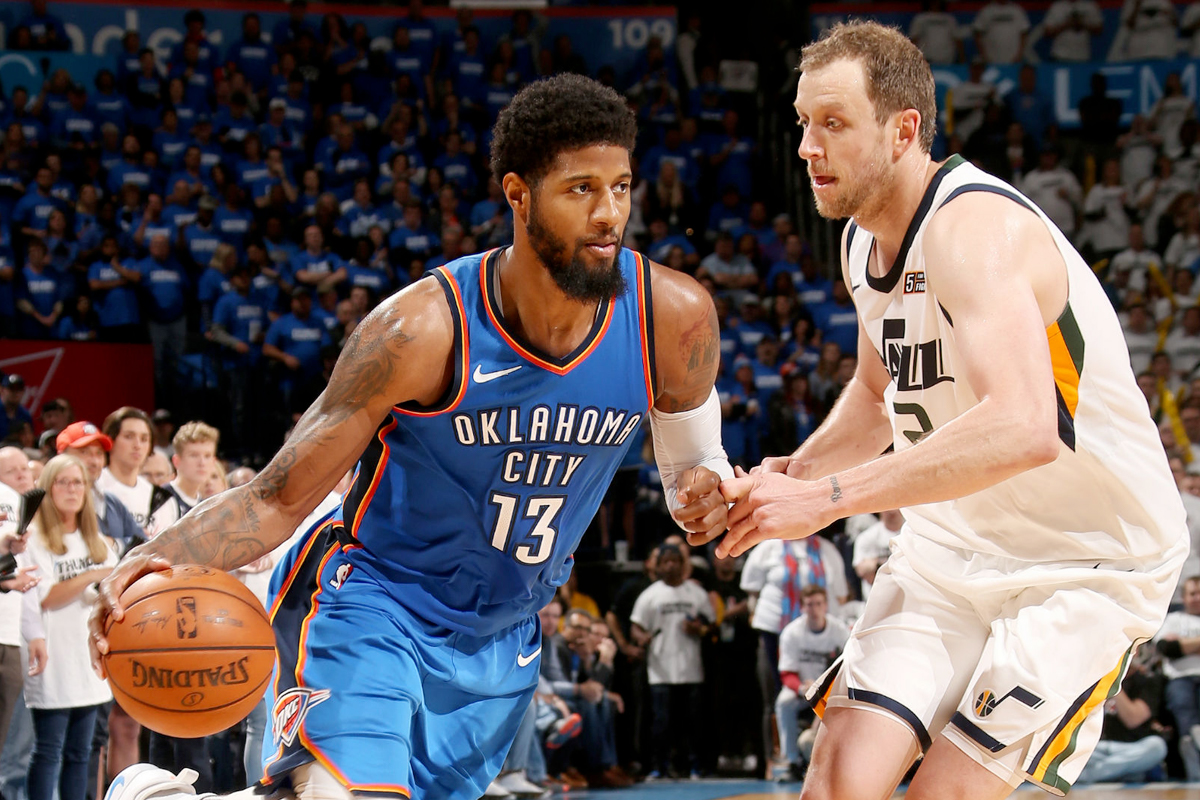 Gawky and occa, Ingles isn't exactly the picture of NBA superstardom. In fact, speaking with him, you can hardly imagine this is the same guy that terrorised Paul George in the 2018 playoffs, but alas, competition brings out a different side in us all, and for Joe, it's a trash-talking troll.
His verbal and physical battles with stars like Russell Westbrook and James Harden have become the stuff of legend, but Ingles reveals there is one player he never talks trash to.
"The one that springs to my mind straight away is Damian Lillard," the Utah Jazz enforcer says. "He's pretty quiet on the court anyway, he just goes about his business, I think in the right way. It's not just me, but there are certain people in the NBA that everyone kind of knows not to talk to. It's usually the quiet guys, too. You don't want to spike them up."
"Dame's the one obviously that comes to mind because he'll literally pull up from half-court and touch nothing but net. It's like a renowned NBA thing of like, 'All right, I'm playing this guy and even if he does something to me or says something I'm just going to pretend I didn't hear it". Even me who likes to talk and have fun out there and really enjoy what I do, I keep my head down with certain guys."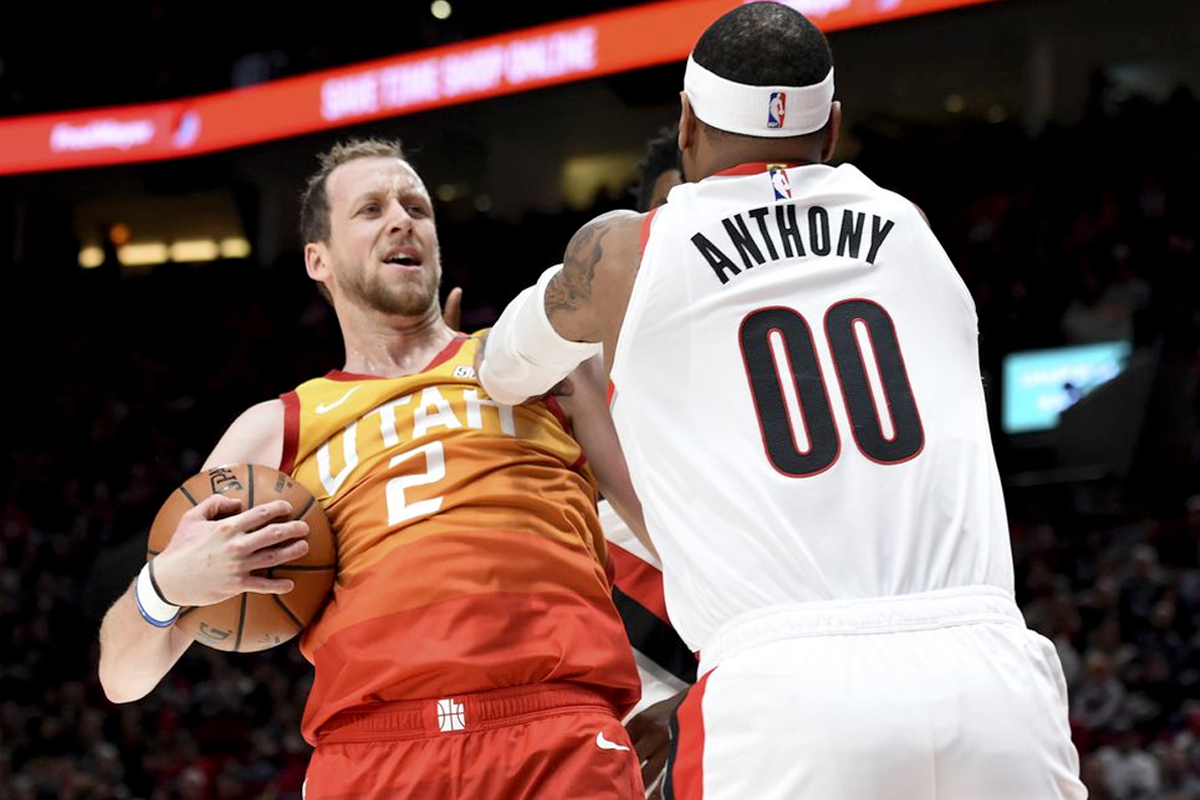 It's something Ingles plans to do in the lead-up to the start of the playoffs. The Aussie star revealed the entire Utah Jazz team is focusing the basics, continuing to do all the things that got them to the top of the Western Conference.
"We believe we earned it. We played the right way. We played good basketball. We played unselfishly for 72 games. And it's put us in this position," he says. "Now it's on us to kind of park that the top seed aside a little bit. We're not going to be celebrating just finishing first cause now we've got a little bit of a target on our back, cause people are going to want to play us and beat us."
The NBA playoffs officially kick off Monday, but for those unlucky enough to meet the Jazz, the pressure is on. One false move and you might get Jingled.
To see Joe Ingles and the Utah Jazz take on the rest of the league in the NBA playoffs, tune in to Kayo. The full schedule of NBA Playoffs games can be streamed live and on-demand on Kayo starting in May.
---
Featured Video from Man of Many