To all the mothers out there, we appreciate you for all you have done and all you're willing to do. While some of us pay special attention to our mums, some of us may not have the luxury of being side by side with their mummy this Christmas. If you can't hug mum on Christmas Day, never fear, because the right gift can cheer any mama up on Christmas morning. This is Man of Many's 2020 Christmas Gift Guide for all the mums.
More Christmas Gift Guides:
2020 Christmas Gift Guide – Under $100
2020 Christmas Gift Guide – The Gamer
2020 Christmas Gift Guide – The Fitness Freak
2020 Christmas Gift Guide – The Groomer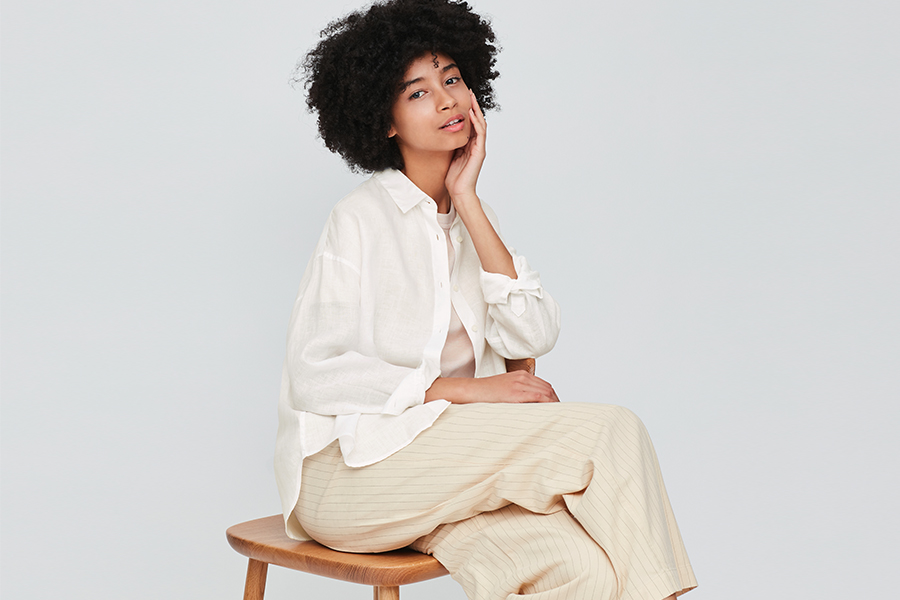 UNIQLO Women's Premium Linen Shirt
Your mum is going to look so good in this! It's UNIQLO's Women's Premium Linen Shirt, and it's not just premium in name either. This luxurious garment is made from 100% top-of-the-line linen, giving your mum the elegant styling she's always deserved. Let your mum enjoy the very best of what UNIQLO has to offer with this soft and refreshing long sleeve shirt that feels cool all day long.
With summer expected to be another scorcher, this is the perfect way to keep your mum sweat-free throughout Christmas lunch. When the sun is shining and the drinks are pouring, make sure your mum looks her best in this wardrobe staple. UNIQLO has recently updated one of its signature summer products with a more relaxed silhouette so it drapes comfortably and be used over a basic tee.
Available in a wide range of colours including, white, navy, two kinds of blue, two kinds of pink, light purple, light orange, yellow, brown, green, and natural  – AU$49.90

Buy it here (AU) Buy it here (US)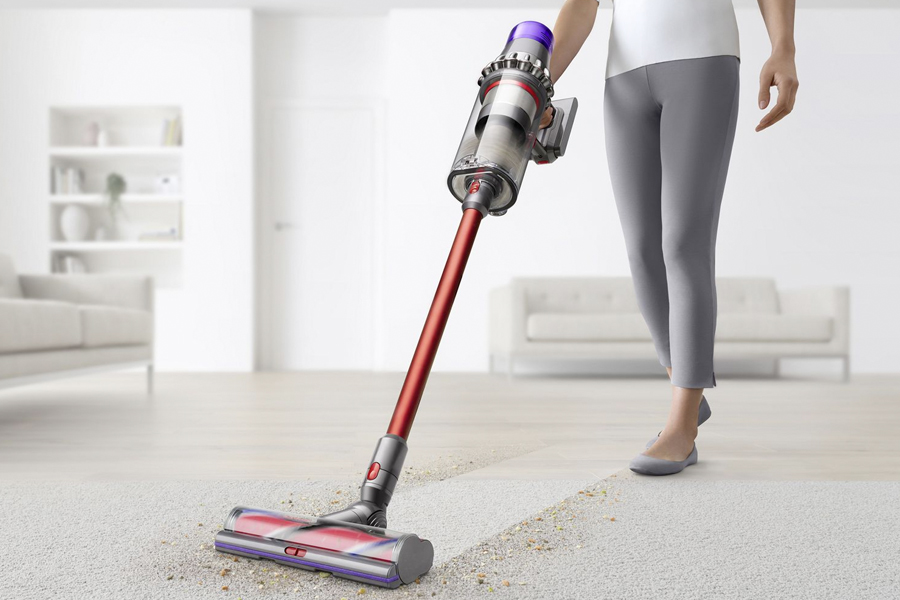 Dyson V11 Outsize
It's time for the hoovering! With the Dyson V11 Outsize, you'll be able to harness up to 60 minutes of powerful deep clean suction that automatically adapts to different floor types. Take everything you love about the Dyson V7, and double it! Featuring an integrated power management system to extend battery life or deliver power from the integrated digital motor to spin the brush bar up to 60 times a second. You can even monitor the performance of your V11 Dyson vacuum thanks to the intelligent LCD screen, which displays system performance in real-time  – AU$1297 / US$949.90

Buy it here (AU) Buy it here (US)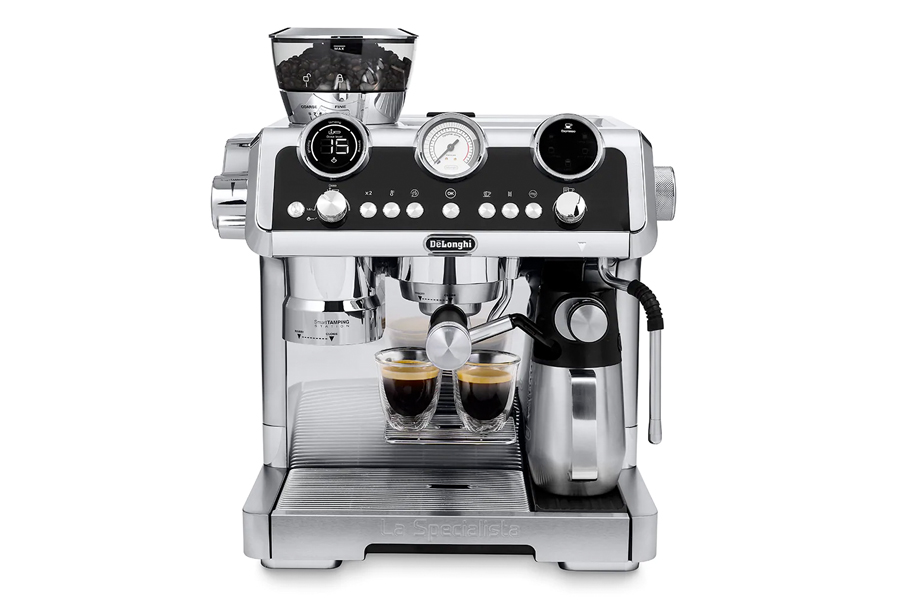 De'Longhi La Specialista Maestro
Now, this is a coffee machine! Tiny but mighty when compared to your local cafe, the De'Longhi La Specialista Maestro brings barista-quality coffee to your mum's home with a whole bunch of incredible features that will help you pour out the best cup of joe she has ever had. Much like that scene in Breaking Bad when they wonder why they're not in the coffee industry, you can go into business for yourself a make some damn good coffee for the whole family – AU$1,999

Buy it here (AU) Buy it here (US)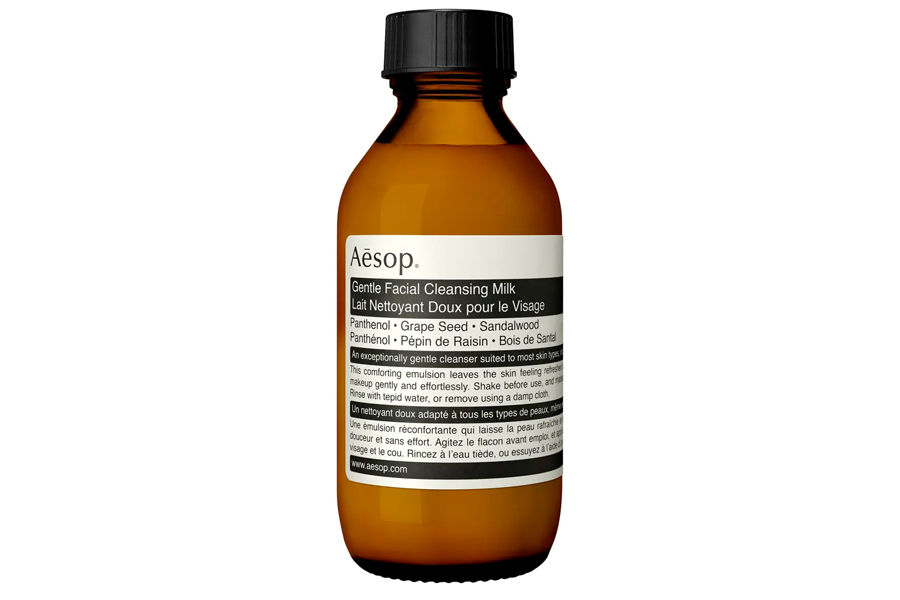 Aesop Gentle Facial Cleansing Milk
Get mum this exceptionally gentle cleanser from Aesop. Made for daily use, the Gentle Facial Cleansing Milk is enhanced with botanicals renowned for their soothing properties. Effortlessly removing makeup with just a rinse, the comforting emulsion will leave your mothers skin feeling refreshed and softened – AU$51.19–$77.52 / US$35.00–$53.00

Buy it here (AU) Buy it here (US)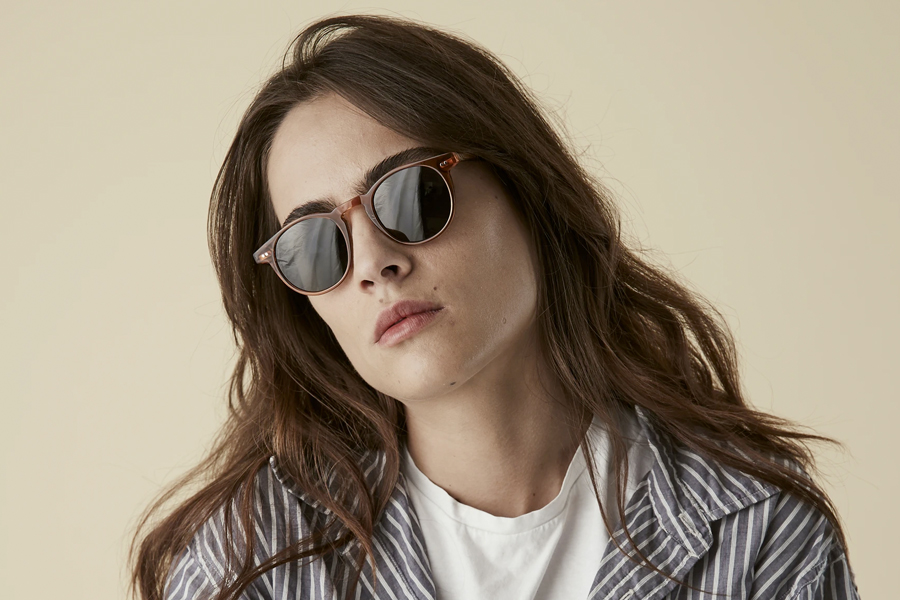 Pacifico Optical Buckler Sunglasses
You know Man of Many loves a good pair of Pacifico Optical sunglasses. Champagne coloured frames (like mum's favourite afternoon beverage) and deep blue frames (just like the ocean) instantly call to mind the Amalfi coast's breezy, European lifestyle. When international travel returns, maybe send mum there. The frames are one part elegant and one part casual, making them the perfect accessory while yachting or for a long Christmas lunch – AU$195
Buy it here (AU) Buy it here (US)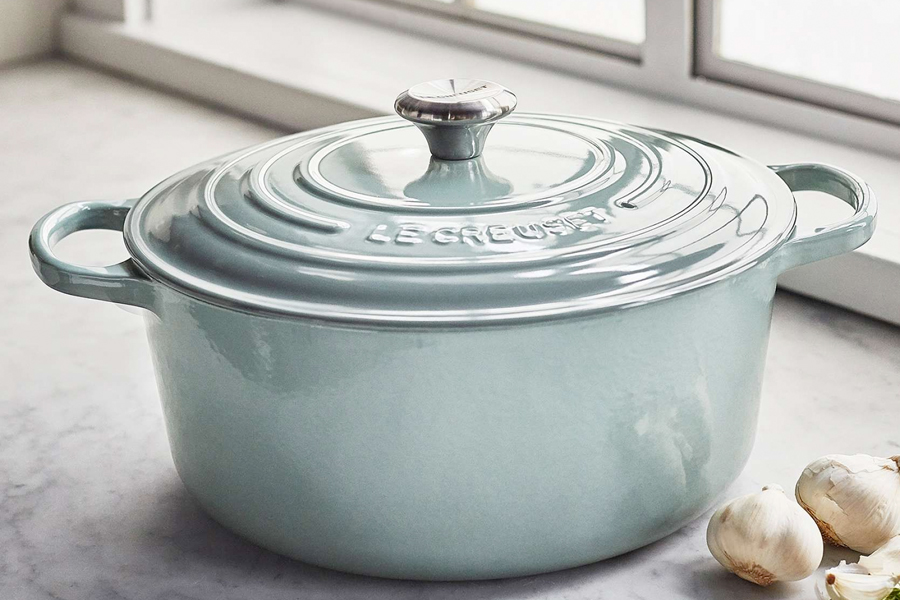 Le Creuset Enameled Cast Iron Signature Round Dutch Oven
Get mum an indispensable addition to the kitchen with the Le Creuset Enameled Cast Iron Signature Round Dutch Oven. From the people who produced the first enameled cast iron cookware over a century ago, mum can experience the quality and craftsmanship of 15 skilled artisans working in the original foundry from back in the day. Prime and ready for slow-cooking, braising, and roasting, the Le Creuset Dutch Oven will transform mum's cooking arsenal – AU$629.25  / US$382.95

Buy it here (AU) Buy it here (US)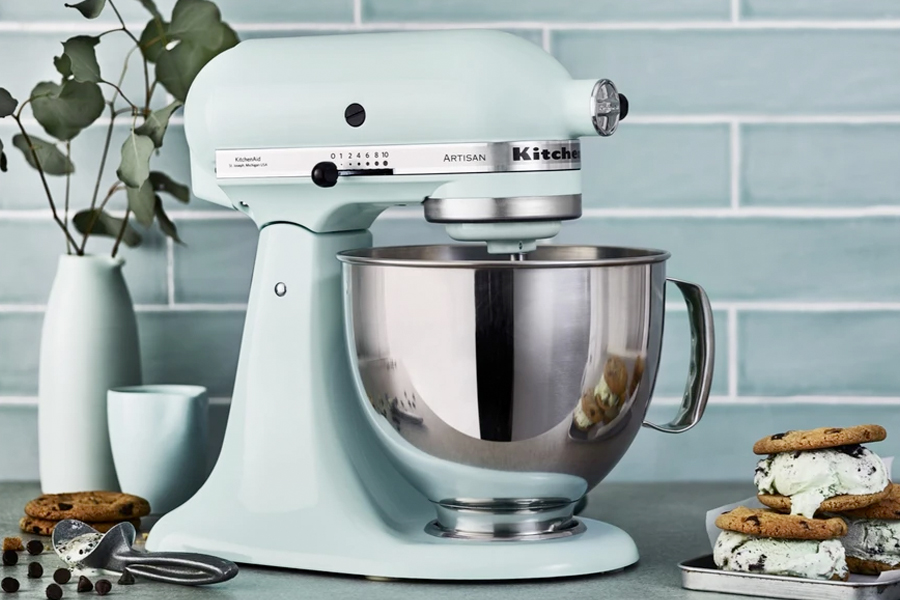 KitchenAid Artisan Stand Mixer KSM160
Made to perform and built to last, the KSM160 KitchenAid Artisan Stand Mixer will turn mum's baking game up to 11! Available in all kinds of colours and with a plethora of attachments, you can transform the mixer into a pasta maker, food grinder, vegetable slicer, sausage maker, and so much more. Get mum something incredible for Christmas this year with the KSM160 KitchenAid Artisan Stand Mixer – AU$799

Buy it here (AU) Buy it here (US)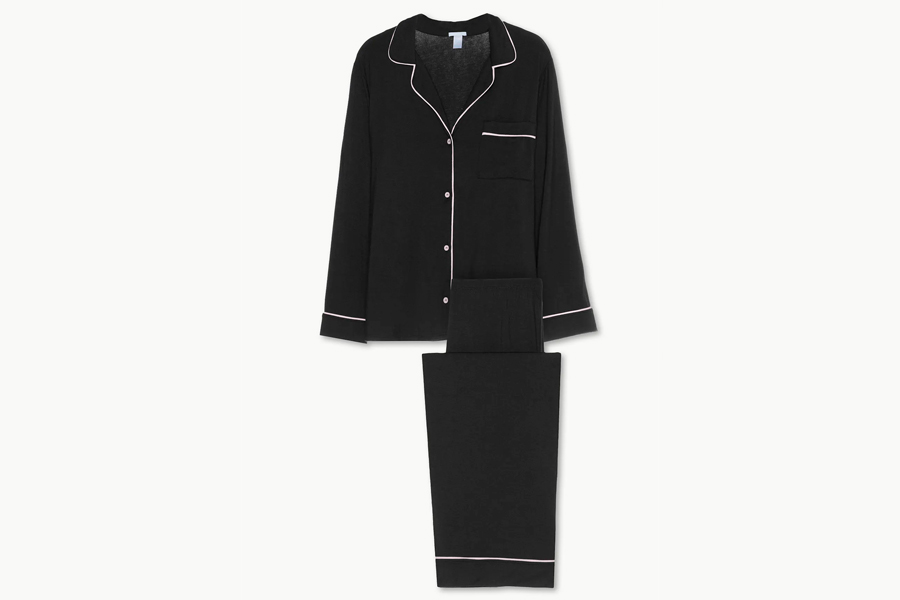 Eberjey Gisele Long PJ Set
It's their best-selling pajamas, and your mum deserves a set. Boasting a supple blend of super-soft modal jersey, it's cool to the touch and slips over skin effortlessly. The tailored fit will suit any mum, easily making it their best at-home look yet. Give mum something luxuriously comfortable for Christmas; get mum the Eberjey Gisele Long PJ Set – AU$179.92 / US$120

Buy it here (AU) Buy it here (US)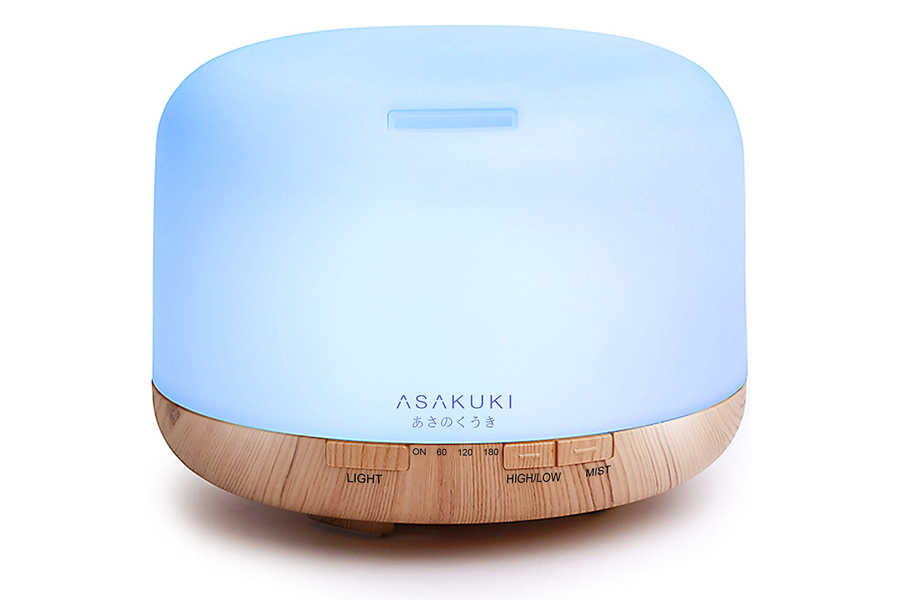 ASAKUKI 500ml Essential Oil Diffuser
Don't just get mum any oil diffuser; get her the fancy one; get her the ASAKUKI 500ml Essential Oil Diffuser. Featuring seven different LED light colors, multiple mist nebulizer modes, and, most importantly, a safety auto-switch that prevents it from overheating if it runs out of water. In addition to diffusing essential oils, it also operates as a humidifier. Mum can use it to improve air and atmosphere quality, cover the smell of pets or smoking, and protect the family from dry air, microorganisms, allergens, dust, and more! – AU$45.99 / US$25.99

Buy it here (AU) Buy it here (US)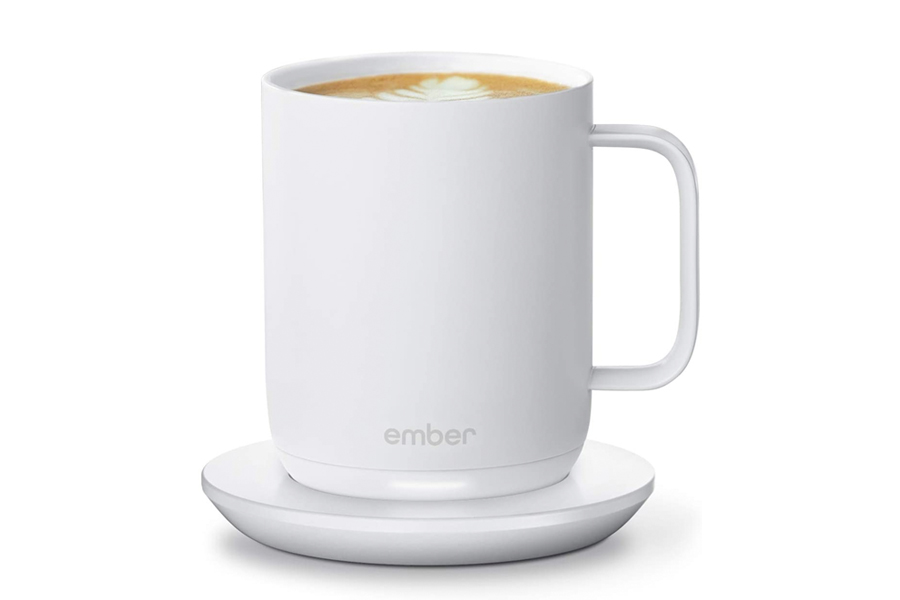 Ember Temperature Control Smart Mug 2
Sure, mum could just reboil the kettle, or you can get her the Ember Temperature Control Smart Mug 2 and ensure her coffee or tea never goes cold again. With extended battery life, keep mum's drink perfectly hot for up to 1.5 hours on a single charge—or all day on the newly redesigned charging coaster. All controlled via the included smartphone app, your mum can set the perfect temperature for her next cuppa – AU$170 / US$99.99
Buy it here (AU) Buy it here (US)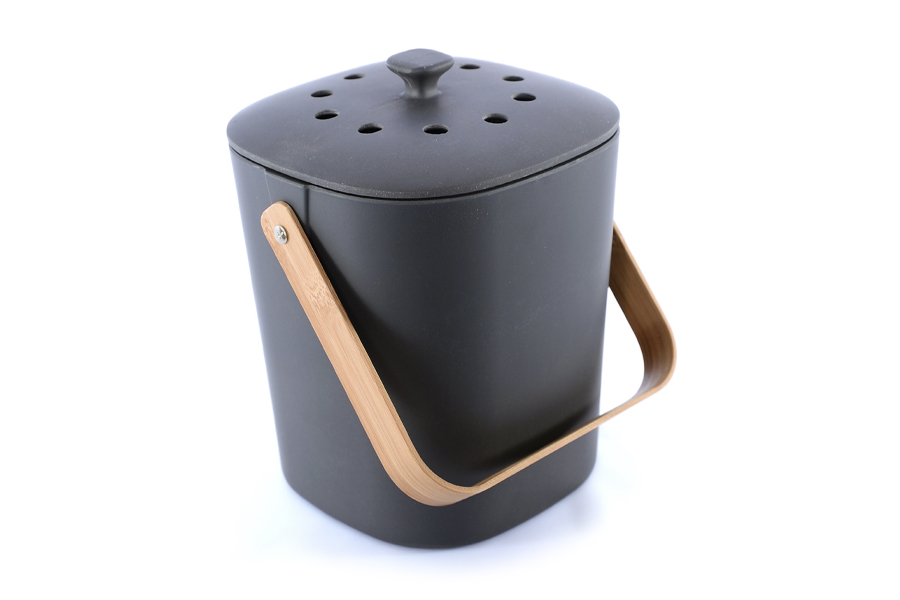 Bamboo Composter Countertop Composter
Mum doesn't need a massive compost pot just to eliminate food waste from the trash. Get her a modern compost bin that does the job while looking damn good in the process. Built from sustainable, durable bamboo, the Composter is here to sort out all your leftovers, if you haven't already – US$40

Buy it here (AU) Buy it here (US)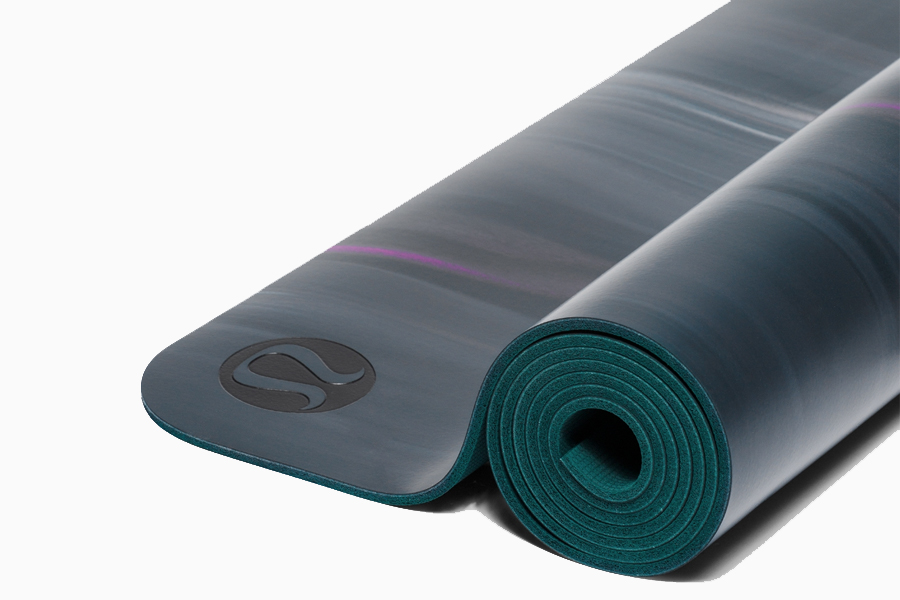 Lululemon The Reversible Mat 5mm
If your mum has gotten into yoga, then she needs a quality yoga mat. From hot to Hatha, this natural rubber mat features a grippy top layer for balance. Also inside is an antimicrobial additive that helps prevent mould and mildew from developing on the mat. With so many colours to choose from, it might be a while before you find the right one for mum, but rest assured, she's going to love this – AU$79/ US$78

Buy it here (AU) Buy it here (US)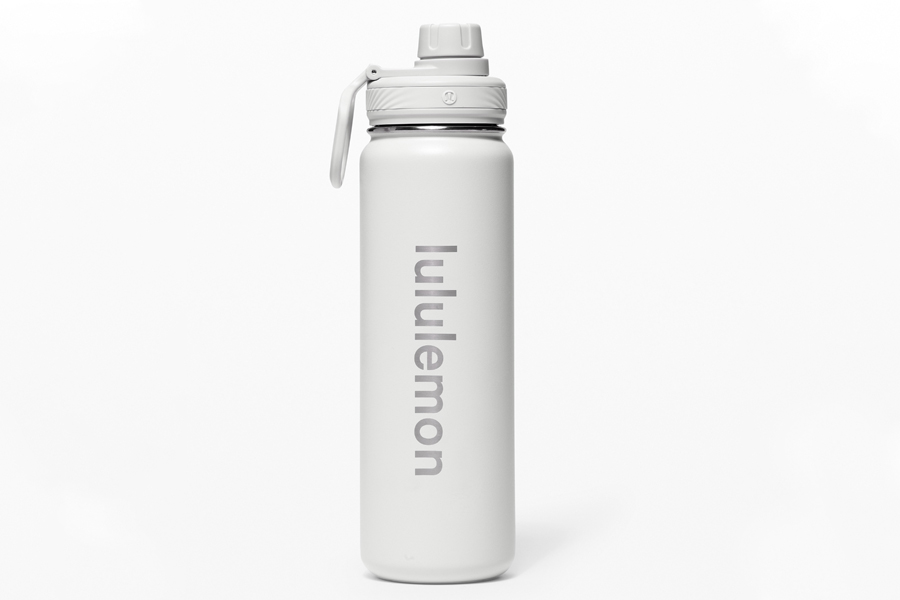 Lululemon Back to Life Sport Bottle
Designed for yoga, the Lululemon Back to Life Sports Bottle is the ideal companion when your mum needs to stretch things out a bit. Keep her hydrated throughout the entire routine from beginning to end with this 24oz water bottle. Available in a bunch of different colours, this insulated water bottle features a leak-proof lid and slip-free texture, keeping your mums drink safe and sound  – AU$55 / US$44
Buy it here (AU) Buy it here (US)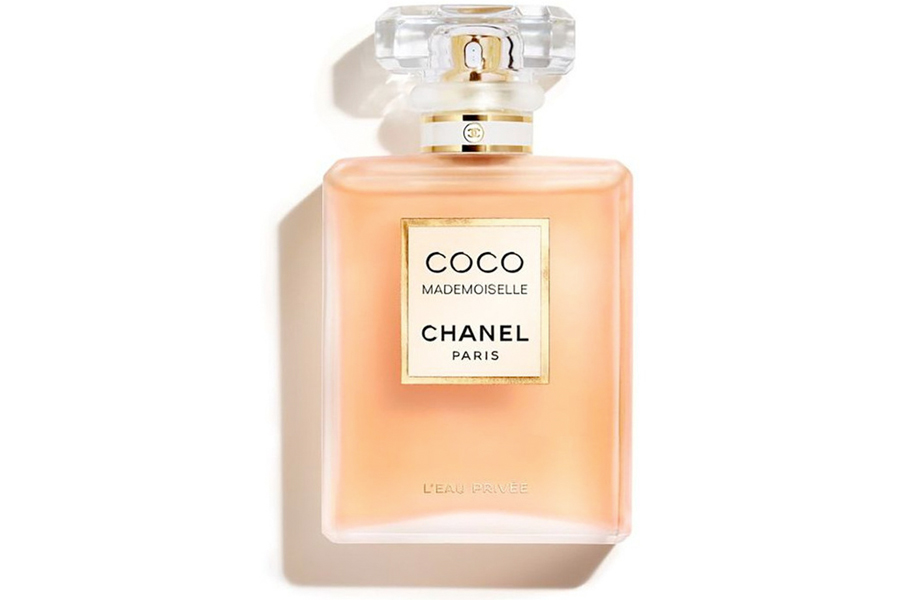 Chanel Coco Mademoiselle L'Eau Privée
For an aroma that is bold and free, just like your mum is after a few sips.  Coco Mademoiselle L'Eau Privée is a soft and sensual fruity oriental specially created for the night. With a light formula for a fuller, more generous perfuming night after night, present your mum with a wonderful gift this Christmas – AU$137 – $198
Buy it here (AU) Buy it here (US)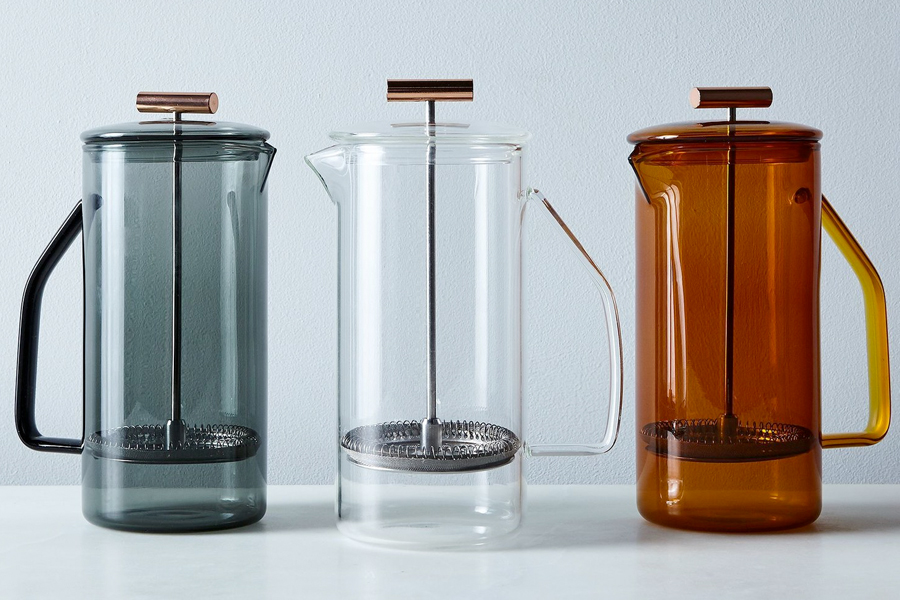 Yield Glass French Press
Now you can bring that extra special touch to your mum's morning coffee. Adding a bit more sophistication than your average, say hello to the Yield Glass French Press coffee jug. It's a classy bit of glass that offers up delicious French Press coffee in a sleek yet sturdy, heatproof borosilicate glass that can withstand extreme temperatures – US$85

Buy it here (AU) Buy it here (US)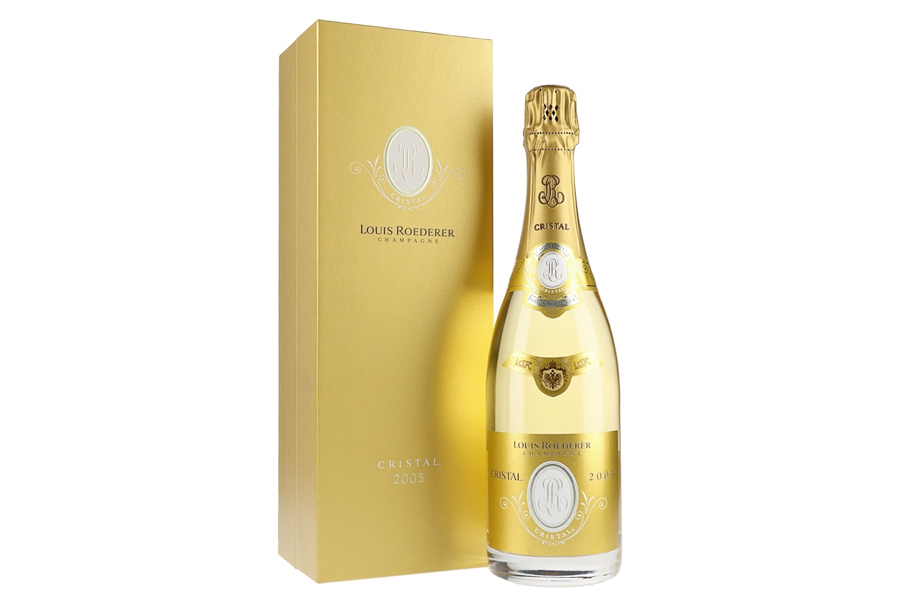 Louis Roederer Cristal Gift Box
You just can't go wrong with a little bit of the bubbly! Perfect for any celebratory occasion or just saying cheers to your number one mum. A bottle of Louis Roederer Cristal Brut Champagne is a terrific way to say Merry Christmas to the woman who brought you into this world. Complete with a golden gift box, every mum is guaranteed to love this – AU$410 / US$318.98

Buy it here (AU) Buy it here (US)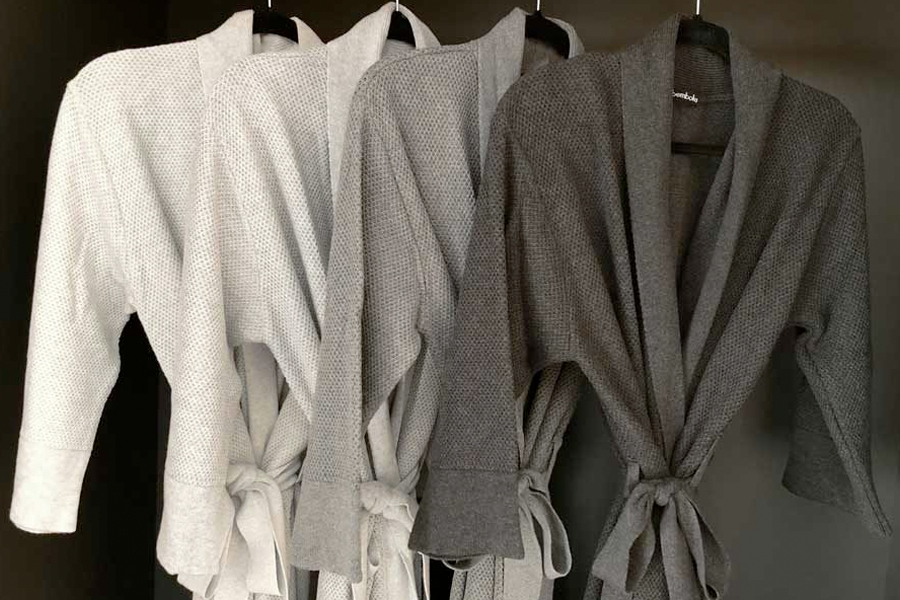 Bemboka Cotton Bathrobe
Bring the hotel experience to your mum with this luxuriously soft and instantly absorbent Bemboka Knitted Bathrobe. Beautifully designed and expertly hand-finished, the entire collection offers unrivalled relaxation for your mother. Perfect for delivering ultimate comfort during her valuable downtime, each bathrobe boasts only the finest premium quality 100% cotton fabric. Featuring a multipurpose design, the robe is both versatile and durable. Made in New Zealand, the luxury bath time is the ultimate treat for mums this Christmas – AU$309

Buy it here (AU) Buy it here (US)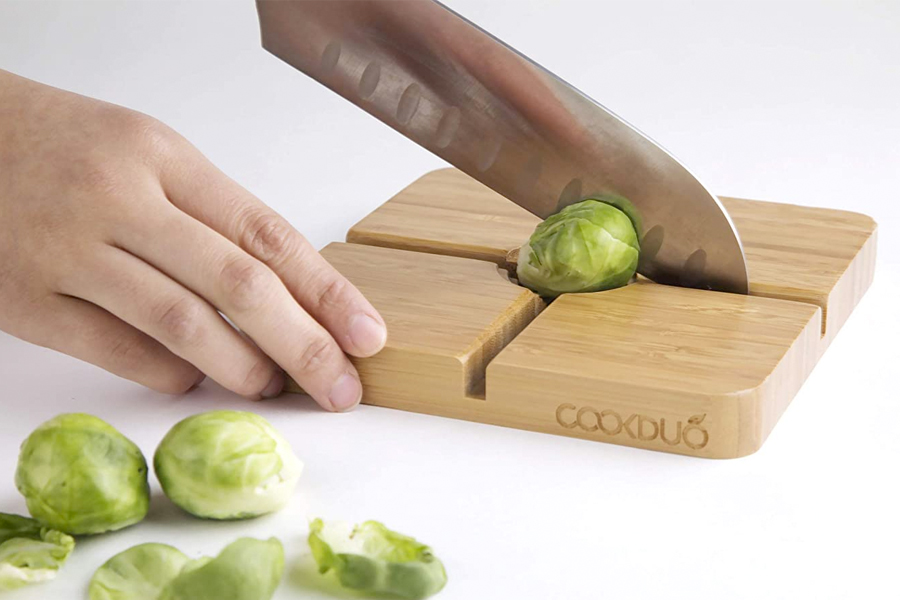 COOKDUO Veggie Gripper
Just because mum's cooking is always the best doesn't mean she doesn't need help in the kitchen. Giver her the stability and grip that she's always wanted with the COOKDUO Veggie Gripper. Featuring a unique design for gripping small round Veggies and Fruits, mum will be slicing and dicing better than ever before – AU$32.44 / US$12.99

Buy it here (AU) Buy it here (US)
More Christmas Gift Guides:
2020 Christmas Gift Guide – Under $100
2020 Christmas Gift Guide – The Gamer
2020 Christmas Gift Guide – The Fitness Freak