2 Moncler 1952 Collection is a Vivid Ode to Japanese Design
Sergio Zambon has turned his attention to the new 2 Moncler 1952 Man collection and it is a wild ride through different textures and influences. Taking inspiration from the city of Tokyo, Zambon's trademark approach, to view collections with the curiosity of an anthropologist and the voracious eye of an art lover is on full display. This collection delves beyond the hard bones of the hyper-kinetic metropolis that is Tokyo.
You'll also like:
Louis Vuitton's $2,700 'Pizza Box' is More Form than Function
FENDI Men's Spring/Summer 2022 Collection is a Hyper-Colour Escape
Burberry's 'Universal Passport' is High-Fashion Meets Burning Man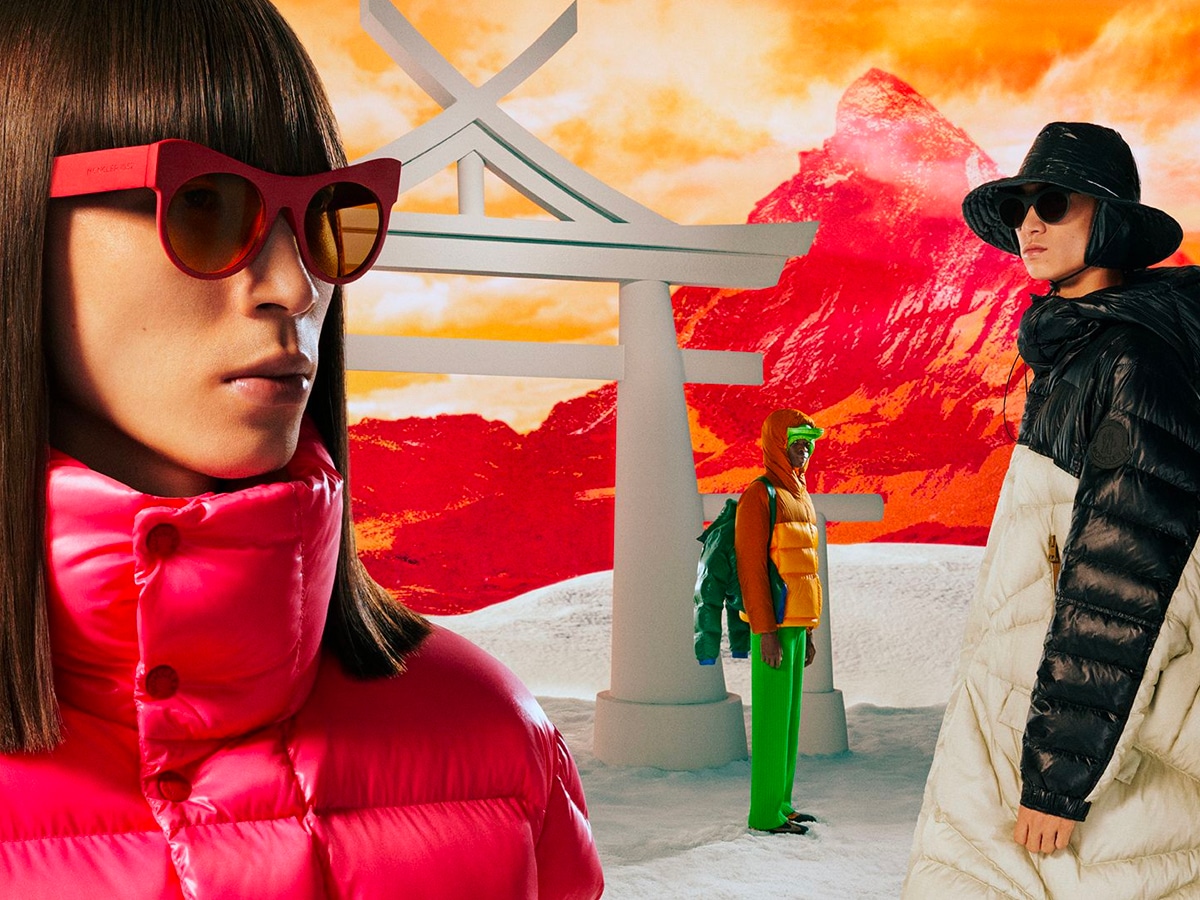 Working with two cult Tokyo brands Wander and Suicok, both of who specialise in progressive outdoor wear and shoes respectively, this collaboration results in a restful wardrobe that is both visually vibrant and deeply cozy. Zambon also worked with Karo Akpokiere in the development of prints: Akpokiere's comic-like deconstructions of the Moncler logo and newsprints from 1952 add another layer of pop to the pieces.
The idea of "resting out" is central to the collection, as it features a number of comfortable yet stylish light-hearted pieces that are naturally genderless and are full of colour. One of which is a knitted tracksuit, trousers are ribbed, skirts are wrapped around the hips, ponchos and duvets feature blanket hems, while comfortable slippers are designed to hit the sidewalk. Japan's metropolitan feel is captured in unexpected quilting patterns that start with total black puffers, that then move to the hyper-technicality of light-reflective puffers. These then evolve into miss assortments of greens with a saturation of bright hues that are arranged in vivid juxtapositions that can be found on a number of pieces.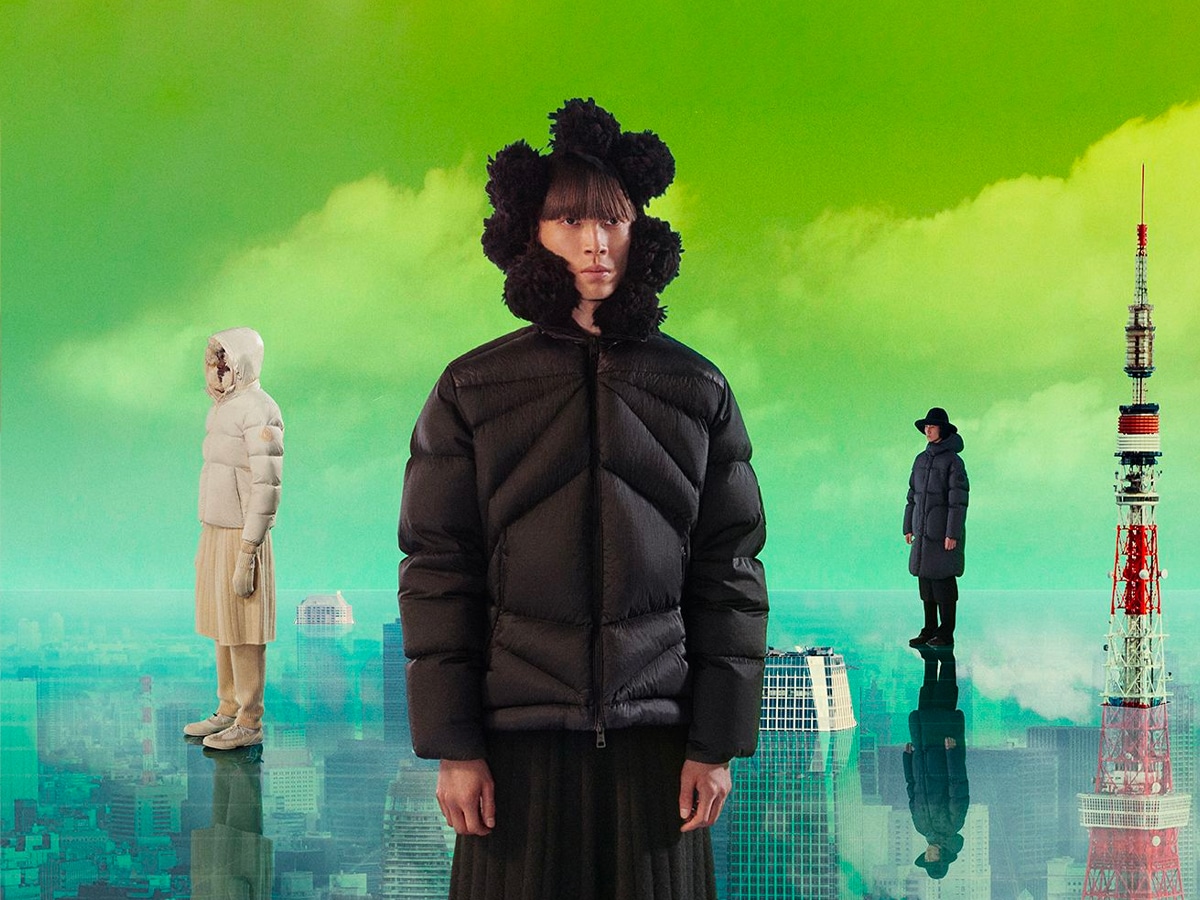 There is also a range of accessories included in this new collection from teddy hats, caps with outsized pompons, hammered leather lace-ups to quilted slippers and sandals developed with Suicoke as well as padded bags and bum bags in a range of vibrant colours.
Moncler's commitment to a sustainable future is championed in the 2 Moncler 1952 Man collection, which includes a number of puffers, gilets, parkas and pants that are made with materials with lower environmental impact. They also use fabrics and accessories made from recycled nylon and polyester. The new 2 Moncler 1952 Man collection is available now, both online and in stores.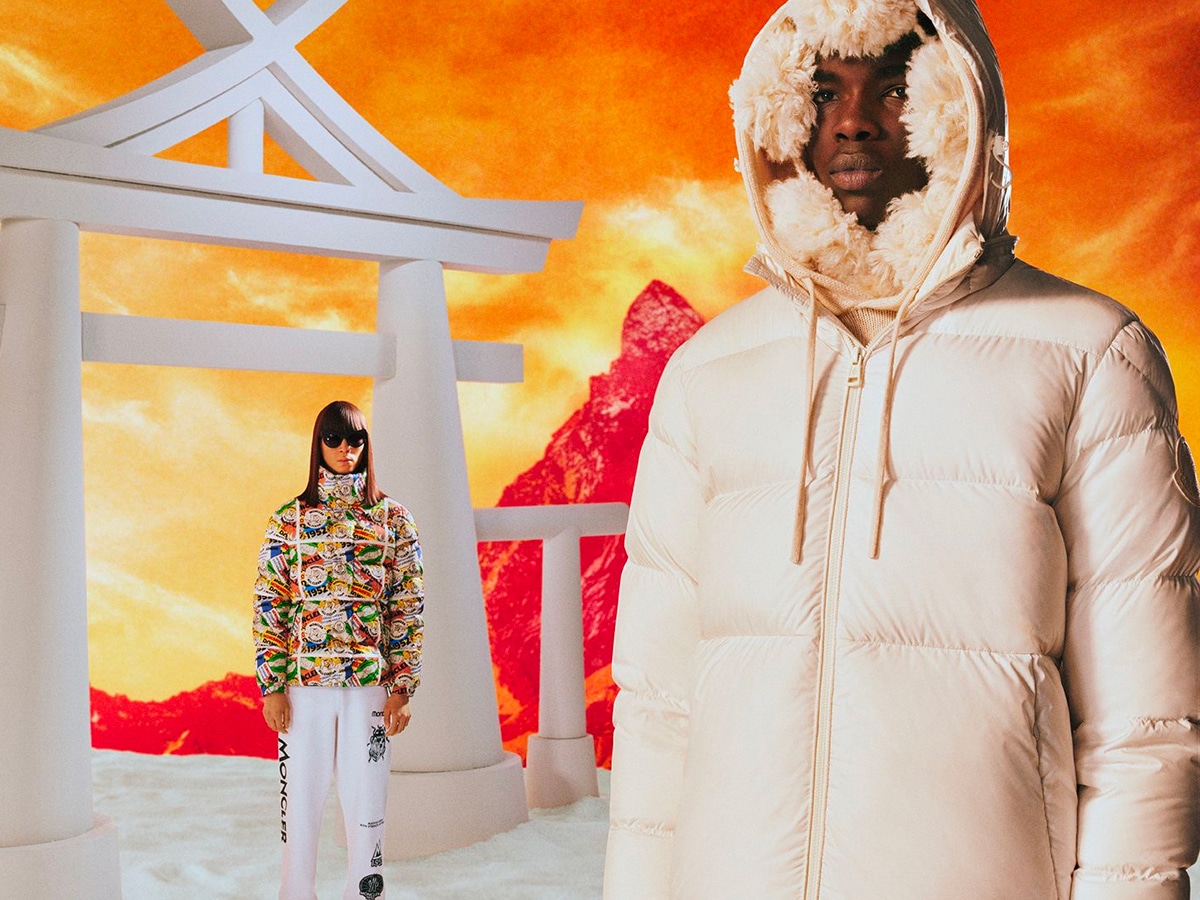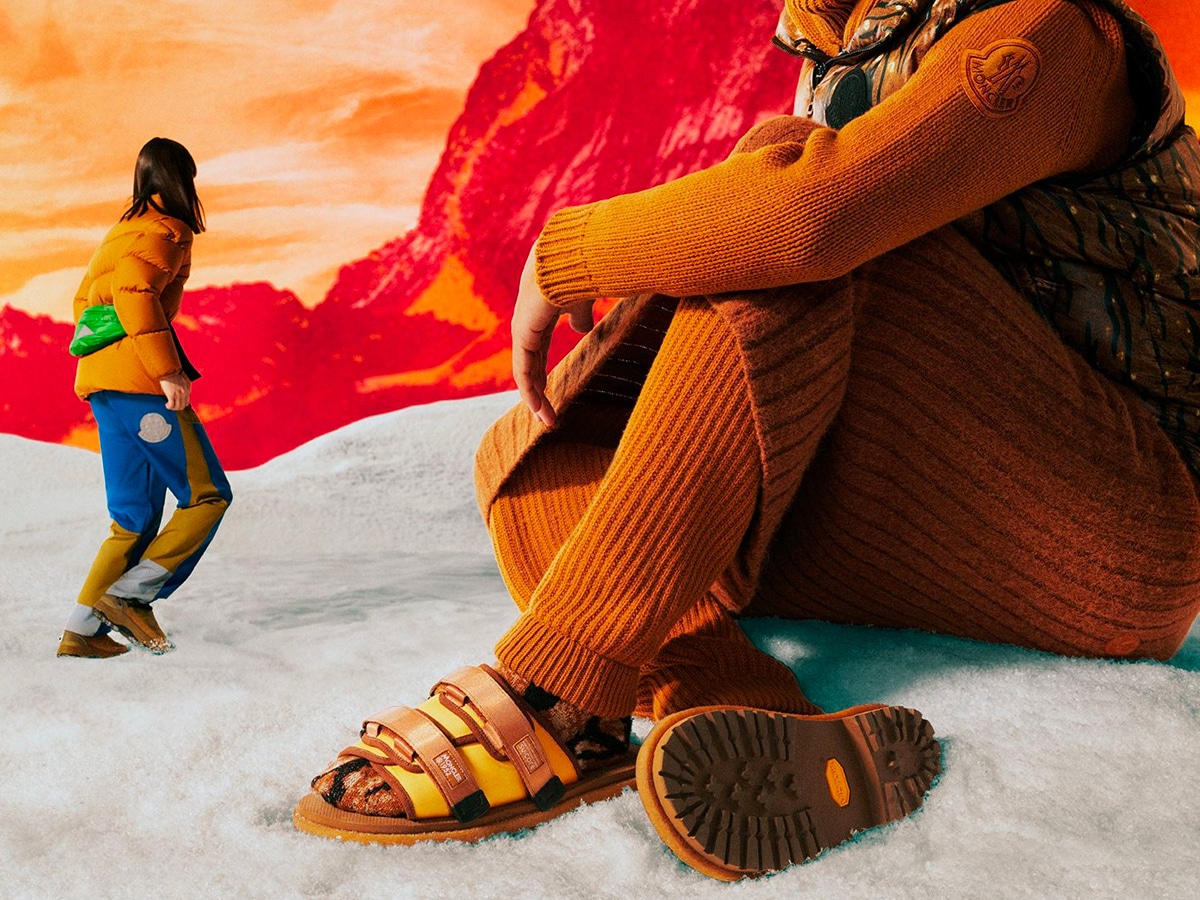 You'll also like:
Louis Vuitton's $2,700 'Pizza Box' is More Form than Function
FENDI Men's Spring/Summer 2022 Collection is a Hyper-Colour Escape
Burberry's 'Universal Passport' is High-Fashion Meets Burning Man