50 Best Watches Under $500
With many things in life, you get what you pay for and watches are certainly no exception. Although, you also don't need to sell a kidney to get a decent set of wrist-wear. After we looked into how watch technology has evolved, we scoured the universe for some of our favourites in this list of 50 best watches under $500. While these watches may lack the functionality of a modern-day smart-watch, they make for it with plenty of elegance and style that won't break the bank. Or if you've got a little bit more cash laying around you may want to see why you should consider a Rolex as your first quality watch and can always check out our story on 100 best watches under $1,000.
---
You might also like:
100 Best Watches Under $1,000
40 Best Minimalist Watches for Men
21 Best Watch Blogs
---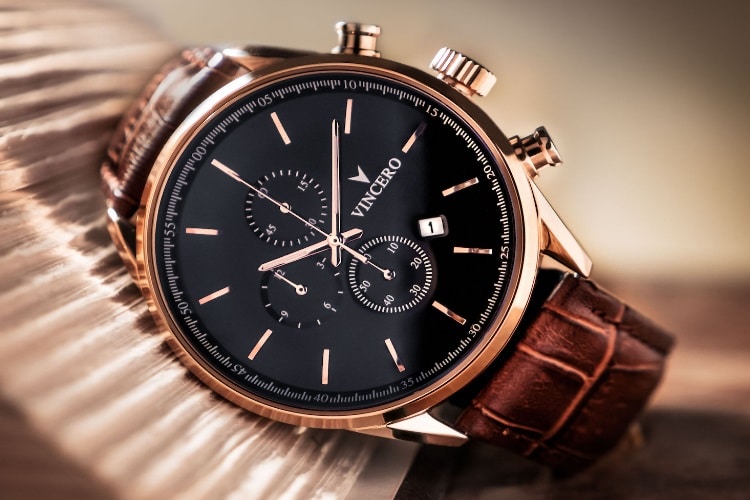 Vincero Rose Gold Chrono S
A case of Rose Gold surgical grade stainless steel and inside a Citizen Miyota Quartz movement, the Vincero Chrono S is the perfect entry level chronograph with a bit of added flair. The watch is water resistant to 5 ATM and has luminous hands for visibility at night.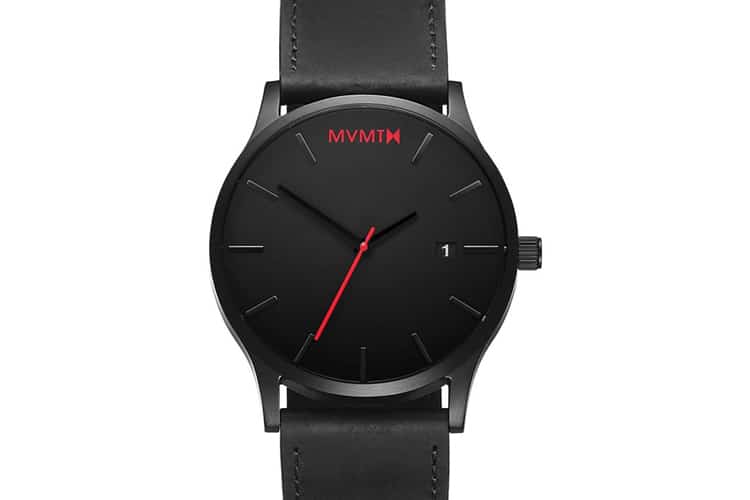 MVMT Black/Black Leather
This is a dark watch from the dial to the case to the strap. The second hand stands out with its read colour and I for one wish they did it with the rest of the arms and indicators. The black case is from stainless steel and the strap is a decent 24mm black leather. ($107)
Ambassador Watches Heritage 1863
The Heritage 1863 is inspired by an 1860's pocket watch. At 40mm, it has a 316-L polished case coated in rose gold. On the face, you'll find Roman numerals and a Sunray dial. Inside is a Japanese Quartz movement.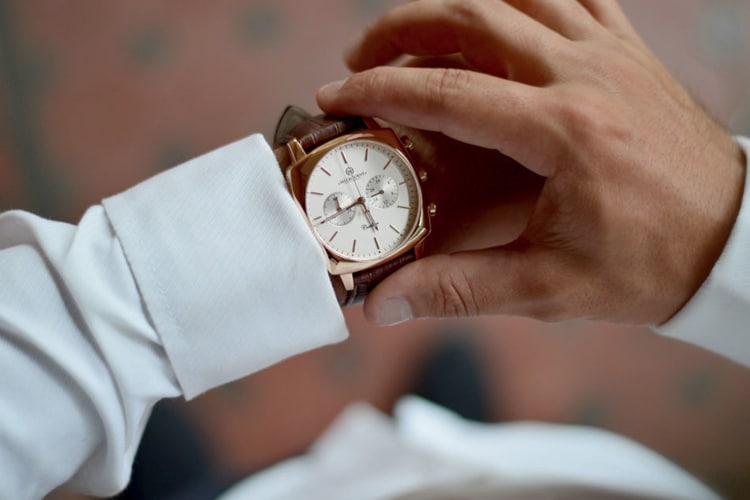 Melbourne Watch Company Carlton
The Australian watch industry is growing by the day, but Melbourne Watch Co were one of the originals on the scene, and their collections of elegant timepieces are loved by many. The square-shaped Carlton collection features Seiko chronograph movements and are a great all-rounder, to be worn in the boardroom or on weekends. It's retro style is combined with a modern twist and one of our favourite features is that it has an engraved relief of Melbourne's Royal Exhibition Building, The Carlton, a historic landmark in the state of Victoria after which the watch is named. ($495)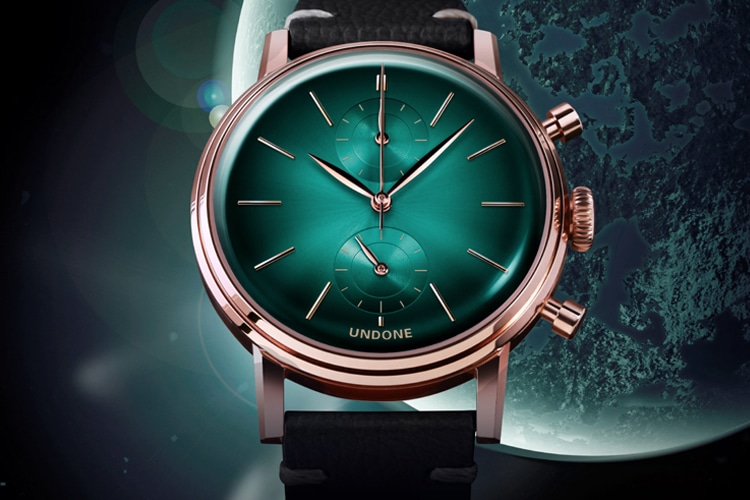 Undone Mystique Collection
Undone, experts in the custom watch-making world, have taken on a challenge whereby their aim was to re-create a series of 'Undone Made' artisan grade watch dials, known to be very popular in the 1960's in Europe. The result? The beautiful Undone Mystique Collection available in 4 colours dubbed the Eclipse, Neptune, Mercury and Mars with finishing available in either silver or rose gold. The production involves a very labour-intensive twelve step process, from start to finish that delivers a meticulous watch of the highest quality. ($325)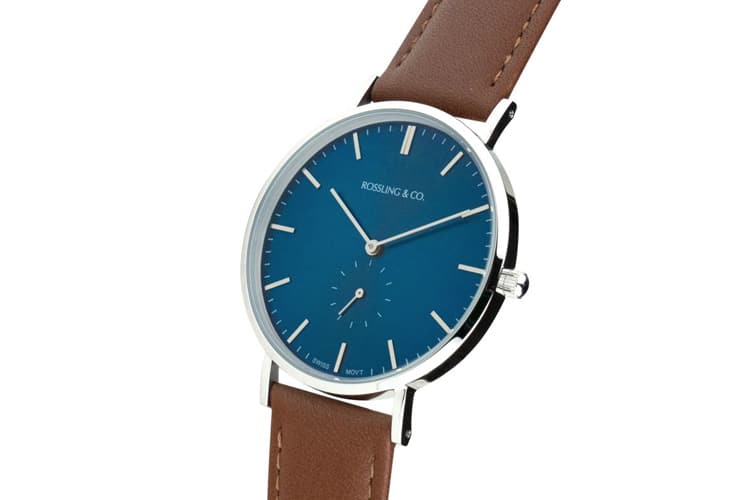 Rossling & Co Classic Westhill
A classic minimalist watch from Rossling & Co that features an ultra-thin case, sunburst blue dial, Quartz movement, 40mm case diameter and it is beautifully finished off with a brown leather strap. The Bauhaus style design is timeless that can be worn with just about anything.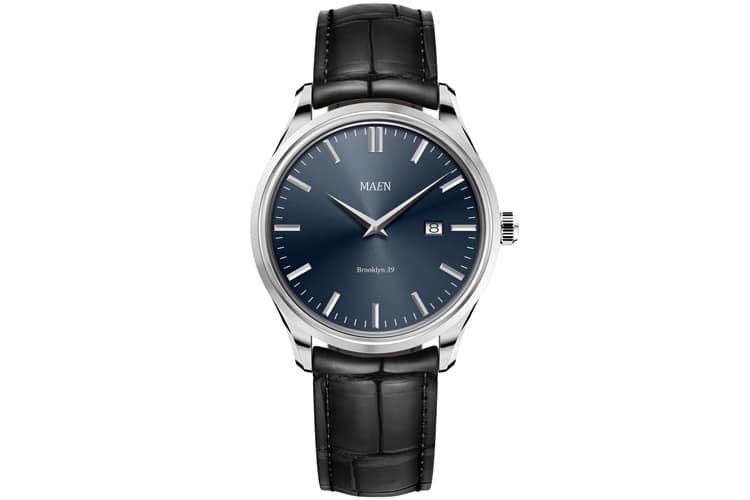 MAEN 39 Date in Midnight Blue
The MAEN 39 Date is the successor to the limited edition classic moon-phase watch, but still has all the features we love with the same elegant appeal. In fact, with the new case design featuring step-up bezel, one could say it's perhaps even more sophisticated. The midnight blue is the perfect finishing touch.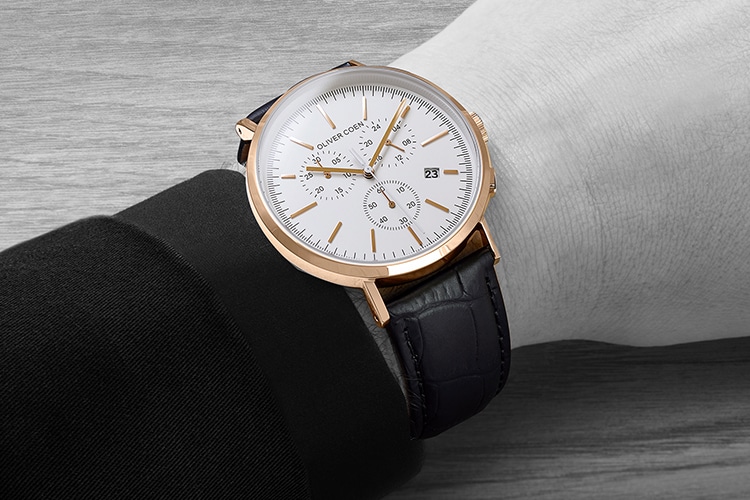 Oliver Coen Connaught
Made in one of the most advanced watch facilities in the world, Oliver Coen utilize cutting-edge technology to achieve world-class accuracy and reliability. Their watches are backed by a lifetime warranty, which is completely unrivalled. Although affordable, Oliver Coen watches are often worn by high profile celebrities including Premier League footballers. Get 15% with the code "manofmany".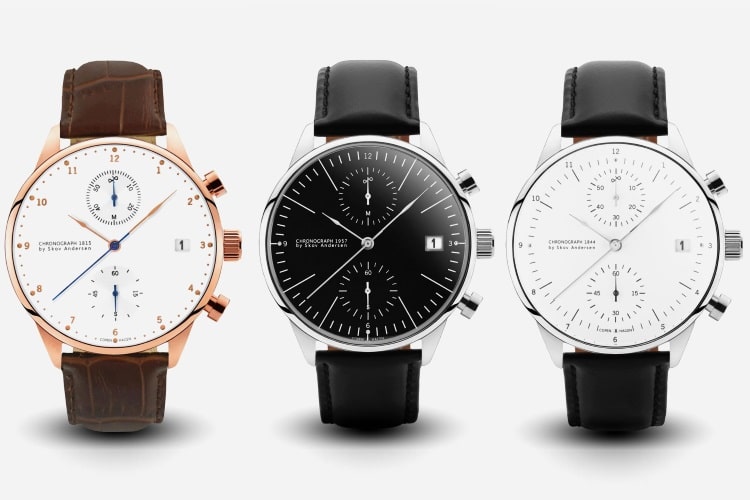 About Vintage Chronograph
The brand might be called About Vintage, but there's nothing necessarily vintage about these watches. With a clean yet modern take on a classic look, the watches can be worn from the office to the pub with ease. Each timepiece is made with a unique number engaged on the case. The watch features a 41mm case, and a Miyota 6s11 Chornograph quartz movement.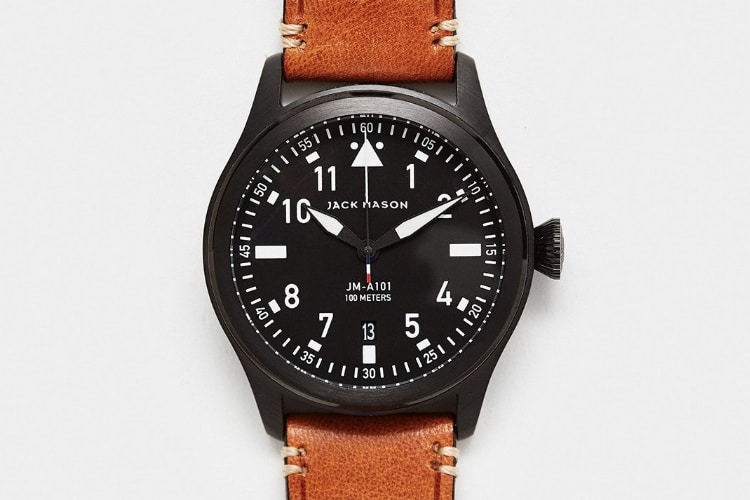 Jack Mason Aviator Watch – JM-A101-005
A pilots watch with all the trimmings, this Jack Mason Aviator screams a military and rugged look. A black PVD coated stainless steal case contrasts against the white dial markers and hands. Also some sublet American Flag colour accents on the second hand.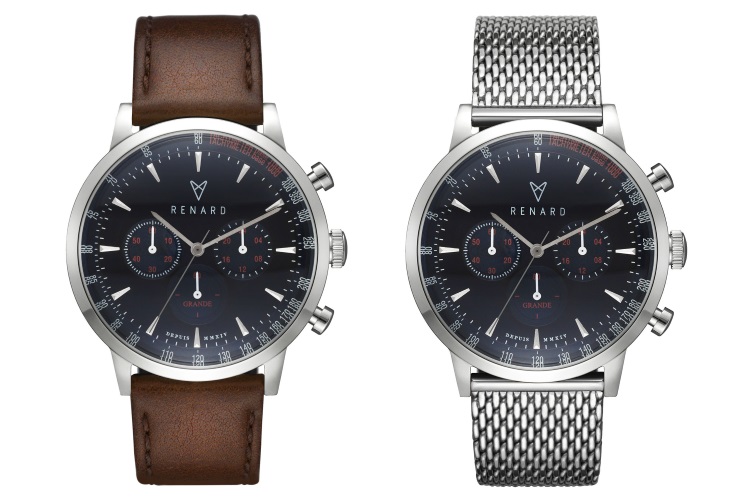 Renard Grande Collection
A strikingly elegant chronograph timepiece, the Grande Collection from Renard comes in a range of colours but our favourite by far is this deep dark blue tone on the face. The domes glass gives a slightly curved effect to the watch which sits beautifully on the wrist. Water resistant to 5ATM, it has an HMS Japanese quartz movement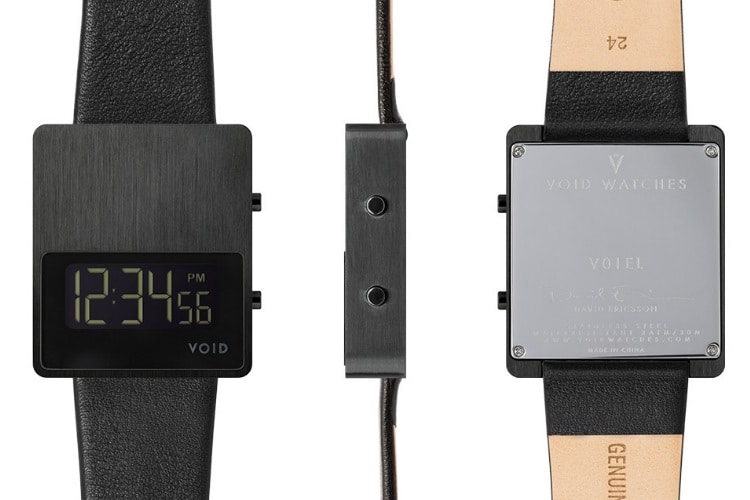 VOID V01EL-BL/BL
The case is made from stainless steel and the strap is premium leather. The display is a digital LCD with a blue-green EL backlight and is water resistant for up to 3 ATM. Various colour combinations available and it carries a two year warranty. ($195) Discover some other daring digital watches here.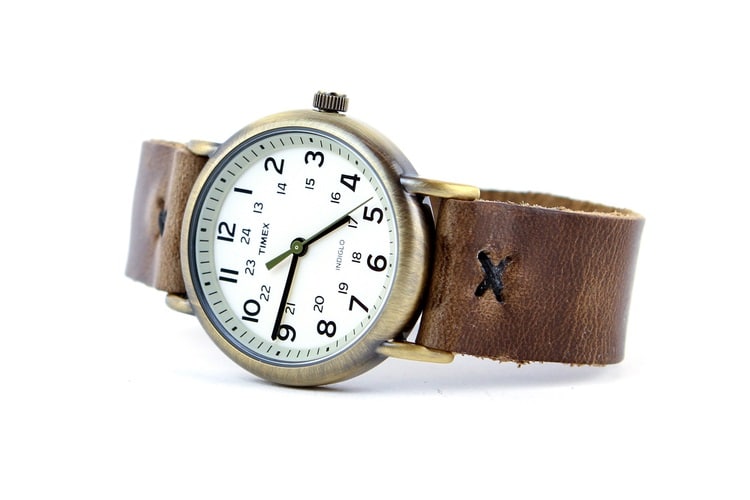 Timex Weekender
Rustic and classic, every watch face is carefully selected from watch shops, antique stores and a variety of stores in and around Brooklyn. The strap is handmade natural leather with a black X stitch. ($150)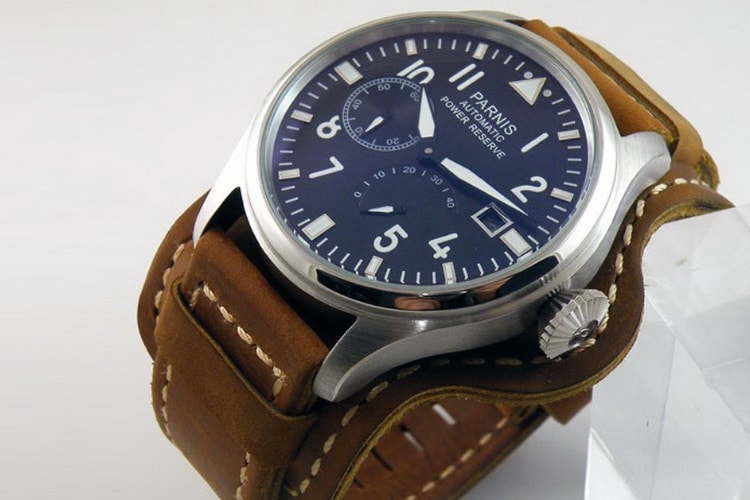 Parnis Big Pilot Power Reserve
This watch has an easy to read dial with calendar display in a stainless steel case. The glass is made from a protective mineral which is anti-scrape and the strap is high-quality leather. ($100)
Seiko Men's SNK805
This military inspired watch features a green dial nestled in a brushed stainless steel case with a green cloth weave strap. Features a day and date function with a white and red sweeping second hand. ($56)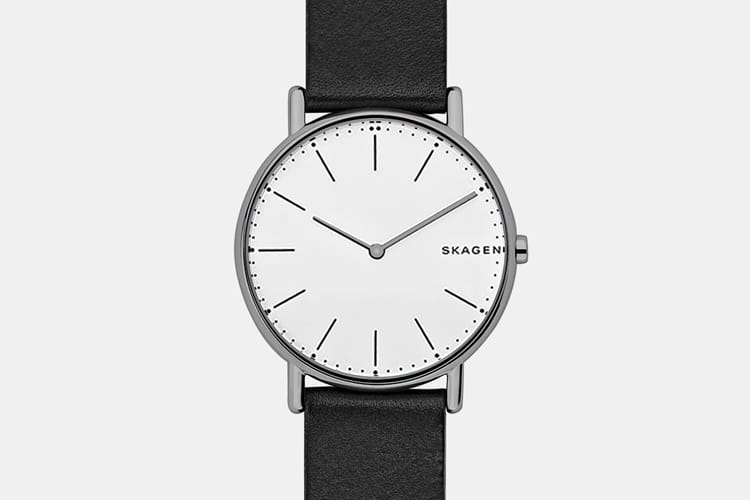 Skagen Signature Black Analogue Watch
Simple and elegant, the watch looks sophisticated enough to go with any suit. It features a sandblasted dial in a lightweight and durable titanium case that is a only 5mm thick. ($245)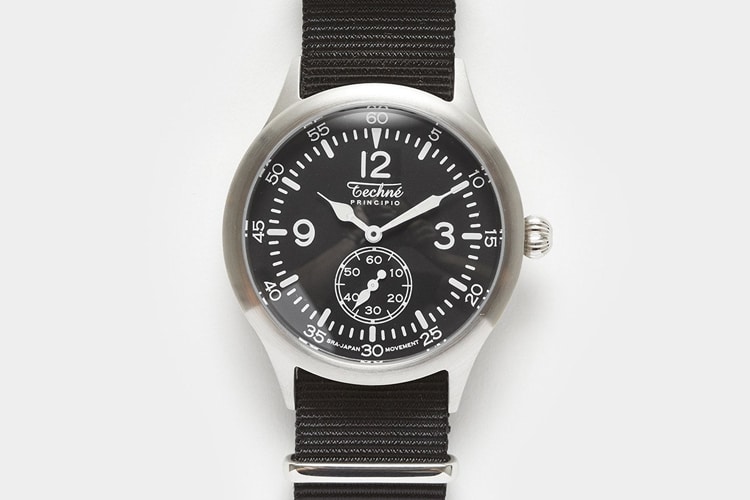 Techne Merlin Field Watch
With an anti-shock movement and accuracy (in minutes per year) of 4, even if you aren't flying planes, you'll at least know you have a trust-worth timepiece on your wrist. With a diameter of 39.5 mm, the Techne Merlin Field Watch features a brushed 316L surgical steel case and a luminous compound in white lacquered hands. ($168)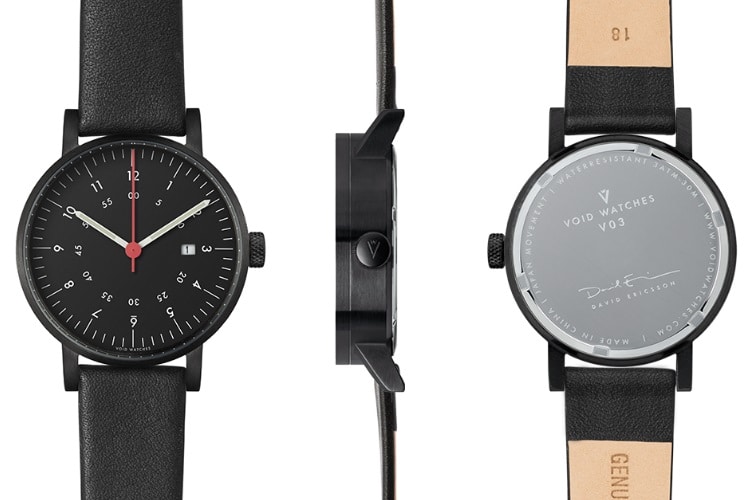 VOID V03D-BL
This watch strikes the perfect balance between form and function. Various coloured face and strap combinations available. The case is stainless steel and the strap is premium leather. Waterproof for up to 3 ATM. ($215)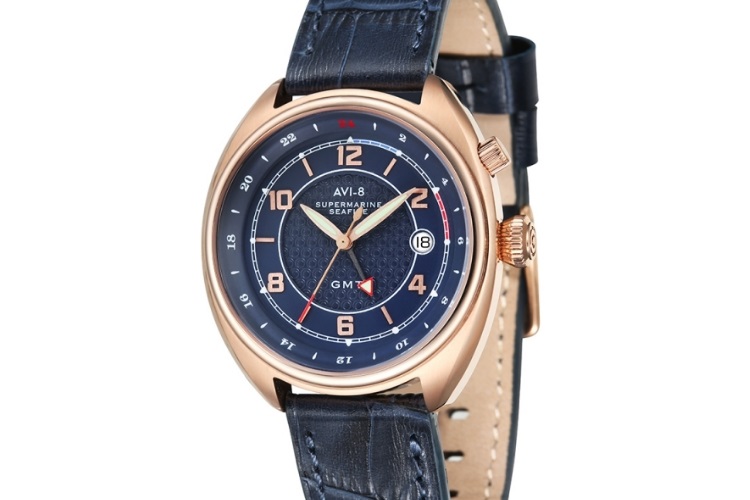 AV-4030-04 Supermarine Seafire
The solid stainless steel case is polished to give it an almost coppery colour. The dial face is easy to read and has a date display as well as a secondary time zone. The strap is hand sewn from high grade leather. ($395)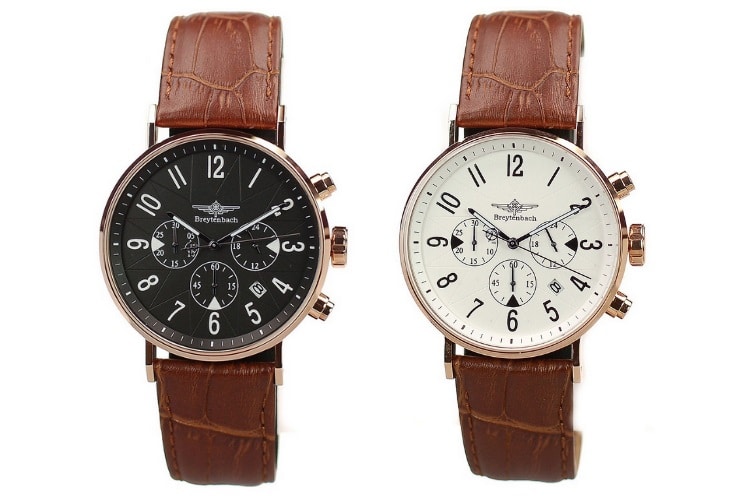 Breytenbach BB6640 Chronograph
This chronograph movement is encased in stainless steel with a mineral crystal glass. The leather strap is solid with a crocodile pattern embossed. The dial is available in white or black. (EUR 199)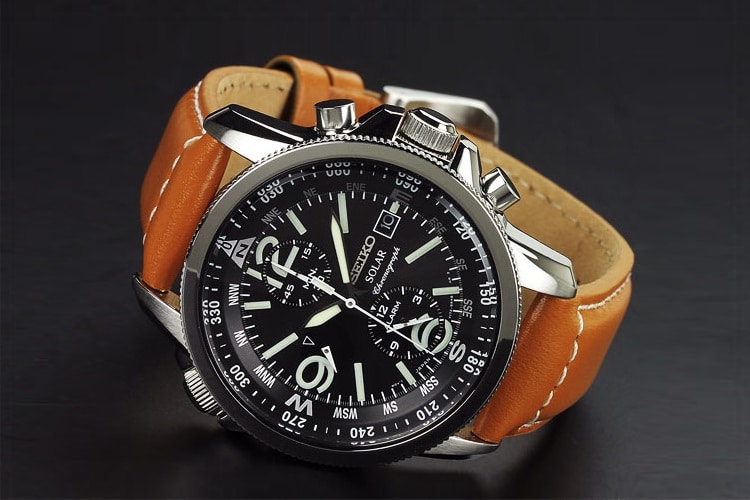 Seiko Men's SSC081 Adventure-Solar Classic Casual Watch
This high-tech solar powered watch features a compass dial, alarm chronograph and is water resistant for up to 10 ATM. The body is a polished steel case with a classic brown leather strap. ($186)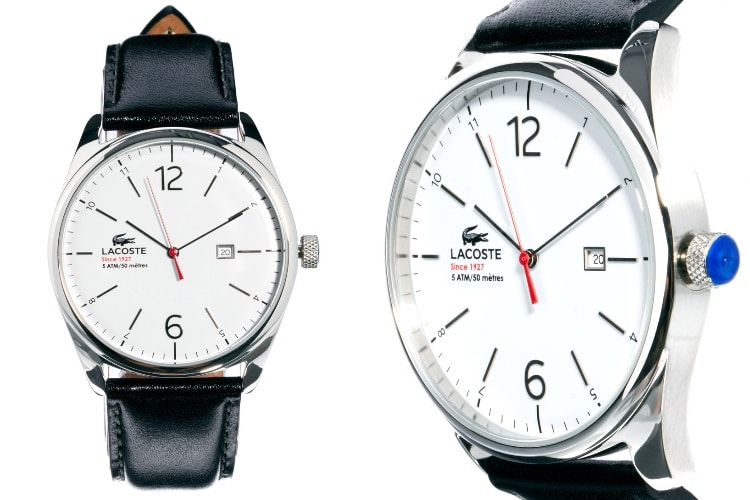 Lacoste Black Leather Strap
This classic and slick watch features a bright white face with a red second hand and a date display. Encased in a stainless steel body with a black leather strap and is waterproof for up to 3 ATM. ($112)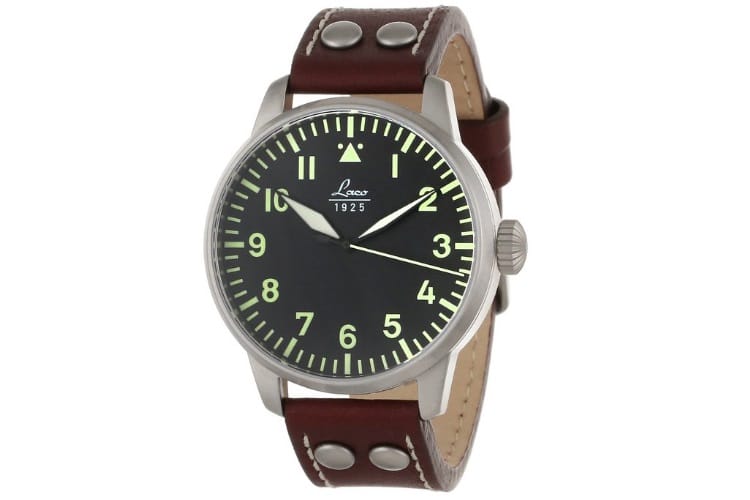 Laco 1925 Pilot Classic Analog
A pilot classic analogue that features a black dial with big luminous green numbers. Encased in a stainless steel body with a brown leather strap. ($402)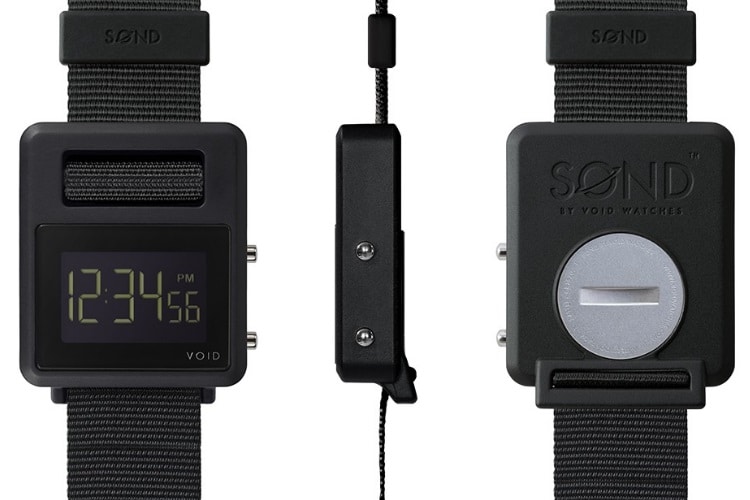 VOID SOND-BLACK
The watch is injection moulded into one single piece to reduce the number of moving parts. Features a digital LCD display with a blue-green EL backlight. Various colour combinations can be pieced together for a unique combination. ($95)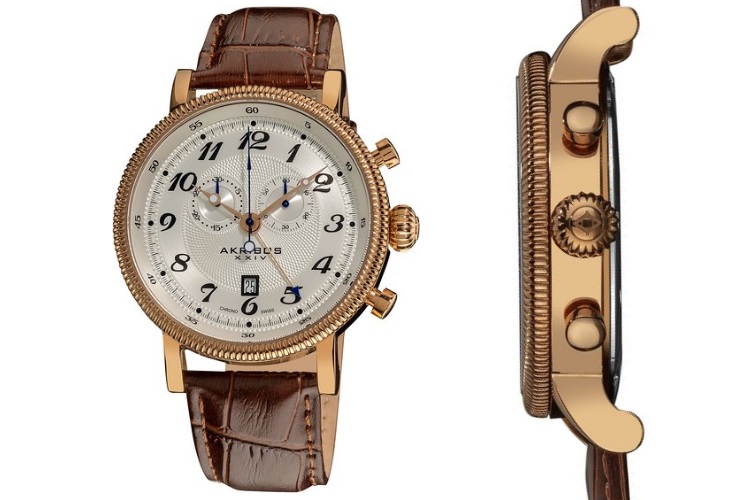 Akribos XXIV Men's AK589RG
This Swiss chronograph features a white face with a rose-tone case. Big black numbers makes it easy to read and the date display is above the 6 o'clock. A brown crocodile pattern on a genuine leather strap rounds it up. ($199)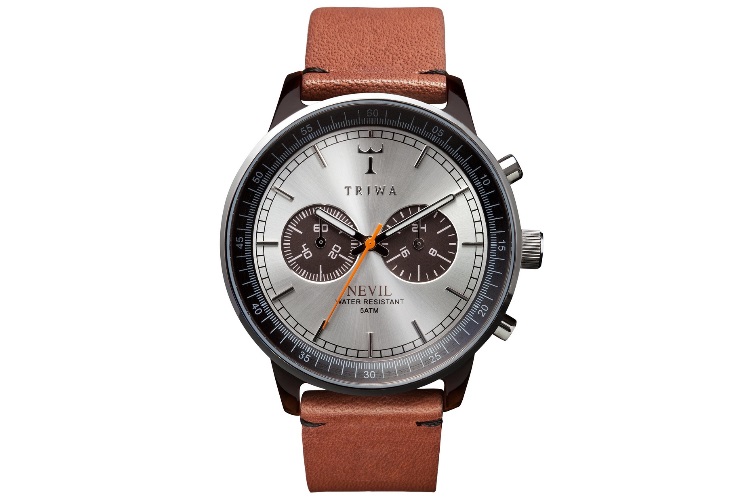 Triwa Havana Nevil Brown
This analogue watch features two brown chronograph sub dials on a stainless steel sun ray dial. The hand cut acetate case features a silver toned bezel and a brown genuine leather strap. ($329)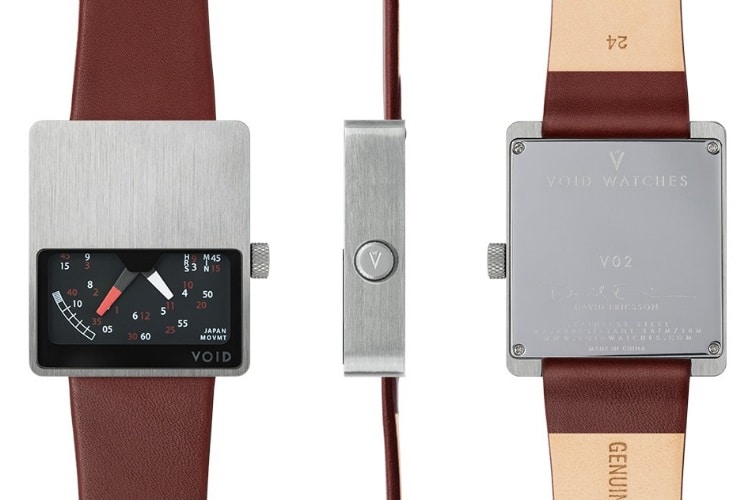 VOID V02-BR/BG
This watch has one of the most unusual ways to display time. The red long arm still displays the minutes and the shorter white arm the hours. The stainless steel case and premium leather strap is available in various colours. ($205)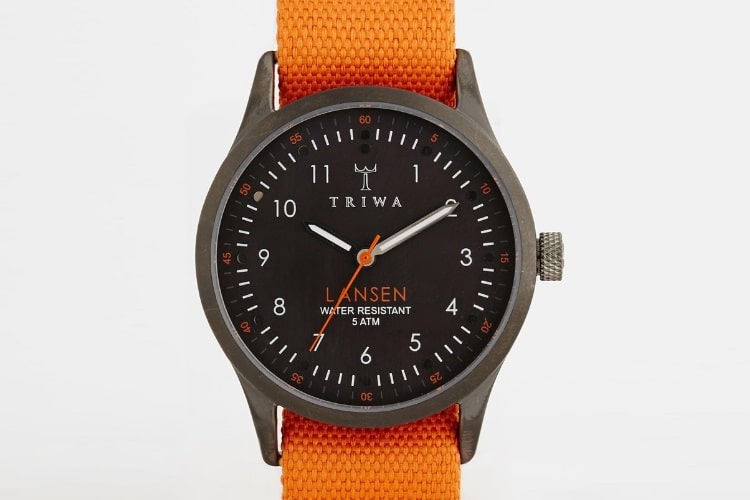 Triwa Lansen Orange Canvas Strap
The black dial with white numbers is encased in a brushed stainless case and finished off with an orange 100% cotton canvas strap. (£149)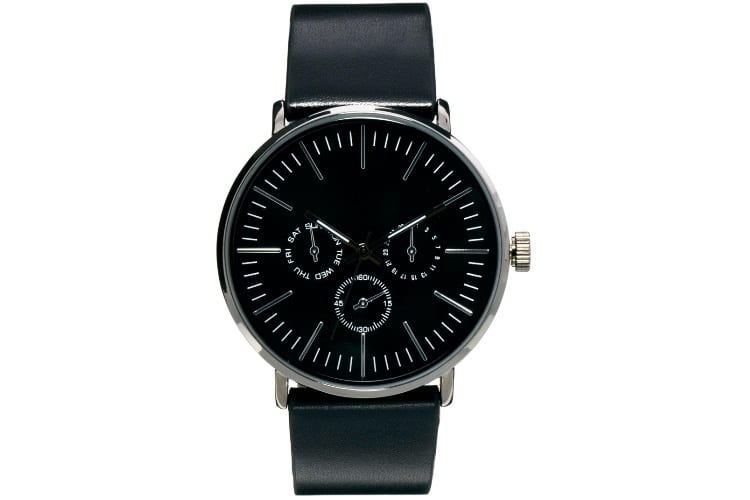 Asos Watch
The black face features three subdials that are for display only. Encased in a metal body with a nylon strap. (£22)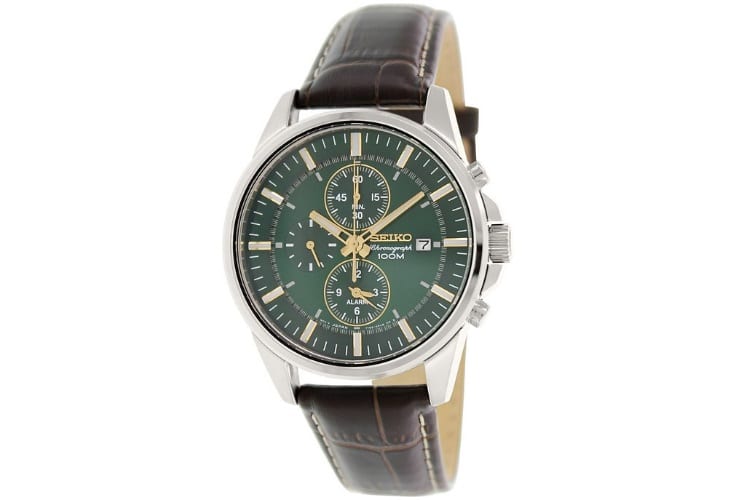 Seiko Sportura Chronograph
The green chronograph dial is encased in stainless steel with a brown calfskin strap. The watch is water resistant for up to 10 ATM. ($169)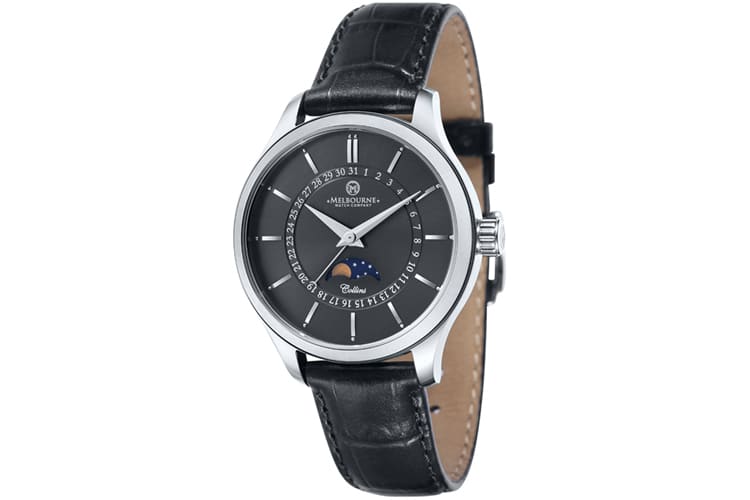 Melbourne Watch Company Collins
The Collins watch collection was fittingly named after Melbourne's iconic Collins Street. As with most watches from the Melbourne Watch Company, the Collins has a vintage yet modern feel to it and is sized at a sought-after 38mm. Another detail we love is the moonphase feature and elegant sunray dials. It is powered by the multi-function Miyota Cal. 6P80 movement. It is also water resistant to 50m/5ATM which makes it the perfect business and casual accessory. ($459)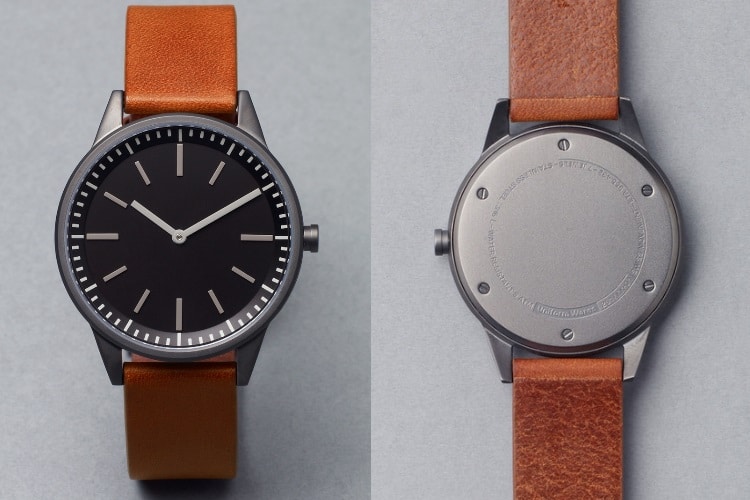 Uniform Wares 251 Series
A simple, elegant and legible dress watch encased in a matt PVD gun grey case with an Italian calf leather strap. The lens is made from scratch proof sapphire. (£390)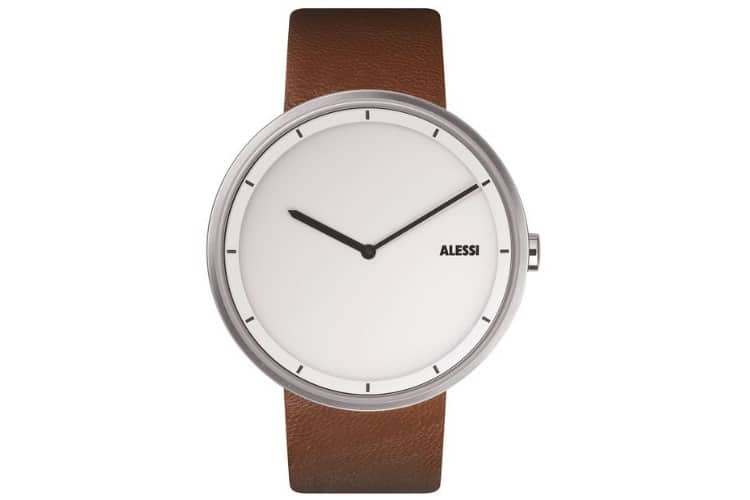 Alessi Unisex AL13001 Out Time
The dial is a creamy eggshell white with black hands and hour indexes etched on the outer rim of the case. Encased in a stainless steel with a genuine brown leather strap. Water resistant up to 3 ATM. ($185)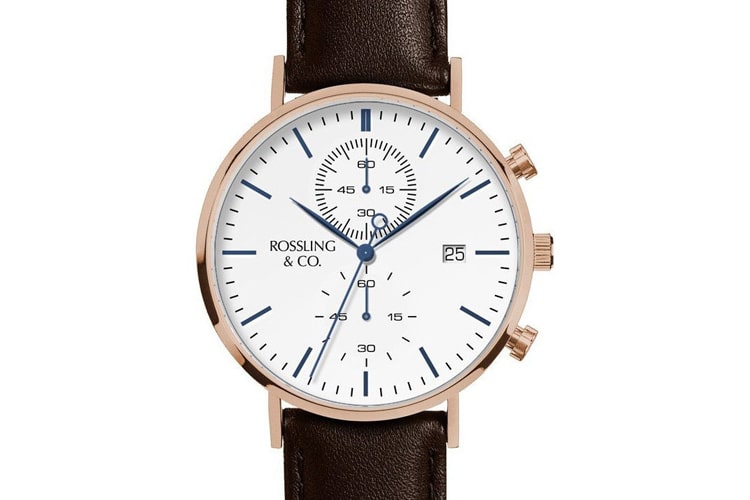 Rossling & Co Regatta Westhill
Inspired by a nautical life, the Regatta Westhill is the result of numerous re-designs and 11 months of development until it was perfect with great attention to detail. A quality timepiece where top-shelf form and function meet great craftsmanship.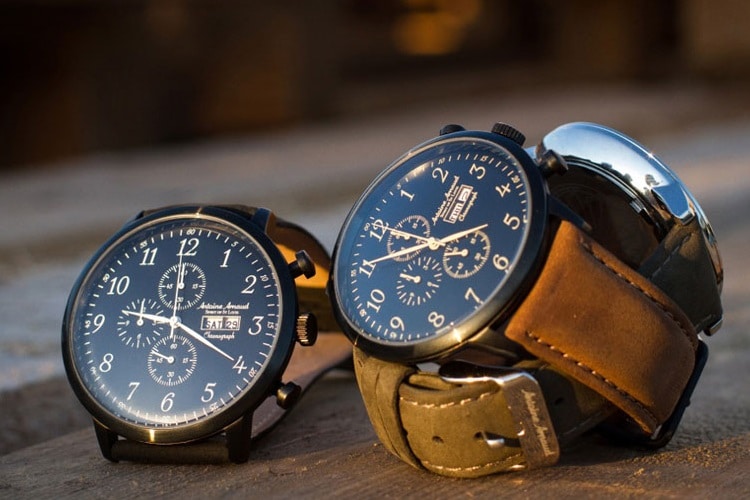 Antoine Arnaud Spirit of St. Louis
The big face is legible and features three sub chronographs. Encased in a brushed stainless steel with a brown leather strap and water resistant for up to 5 ATM. (EUR 179)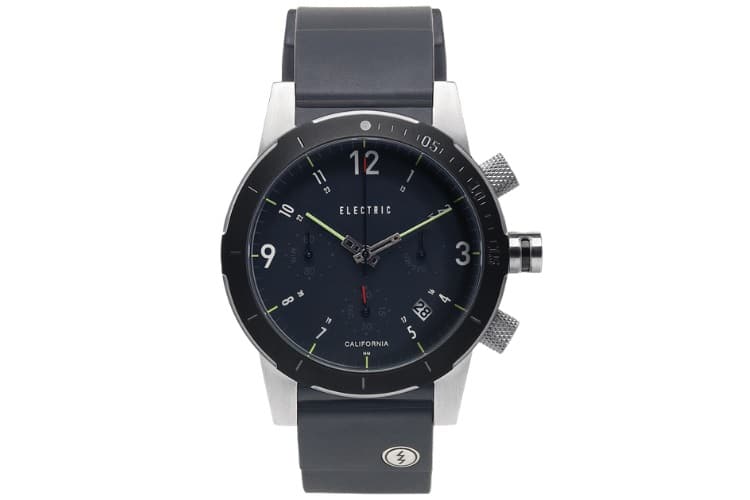 Electric FW02 PU
This is a heavy duty timepiece for the casual trekker. Features include a date and three sub chronographs, a raised uni-directional rotating bezel and water resistant for up to 20 ATM. The strap is a custom moulded PU with branded stainless steel insert. ($350)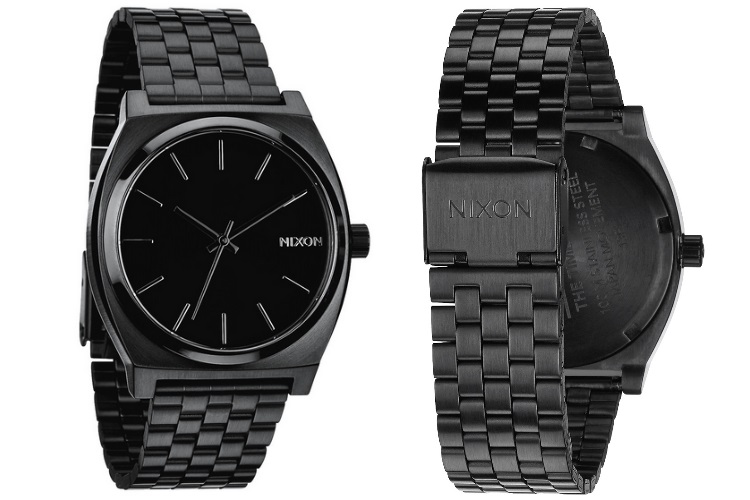 Nixon The Time Teller
The dial includes applied indices and custom moulded hands. The stainless steel case is topped with a hardened mineral crystal lens and a tapered custom 5 link stainless steel strap. ($95) Nixon's also made some pretty sweet Star Wars themed watches.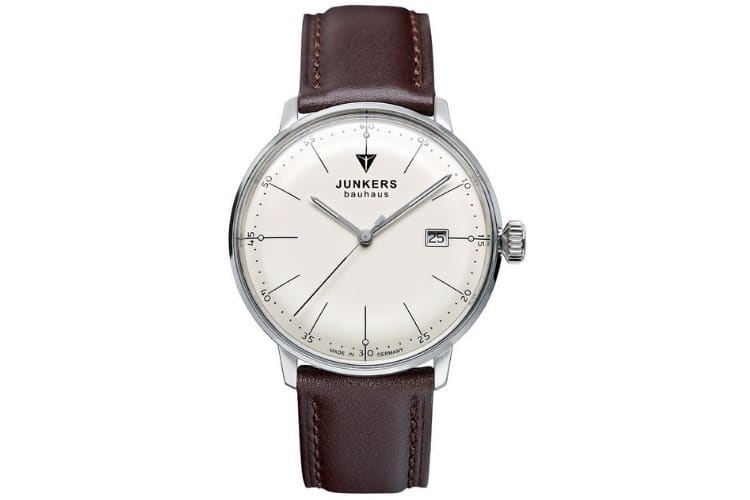 Junkers Bauhaus
The visually appealing white dial is set in a silver brushed stainless steel case and complemented by a brown stitched leather strap. ($249)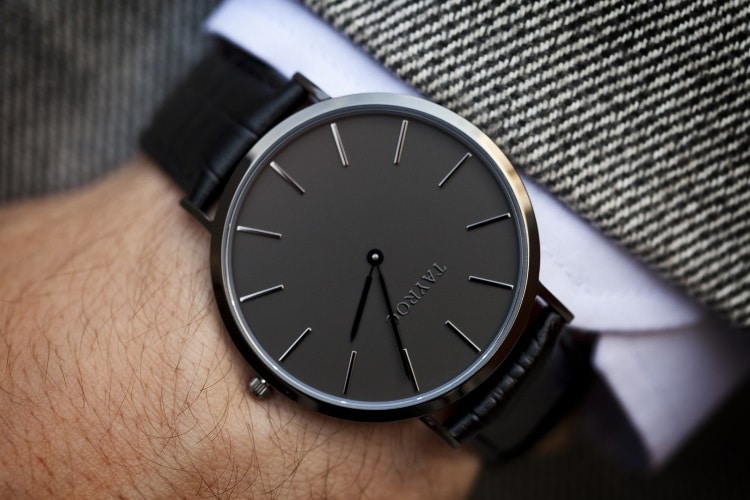 Tayroc TXM007
The watch has an elegant light black dial with matt black arms and indictors. Finished off with a black crocodile pattern embossed leather strap. (£75)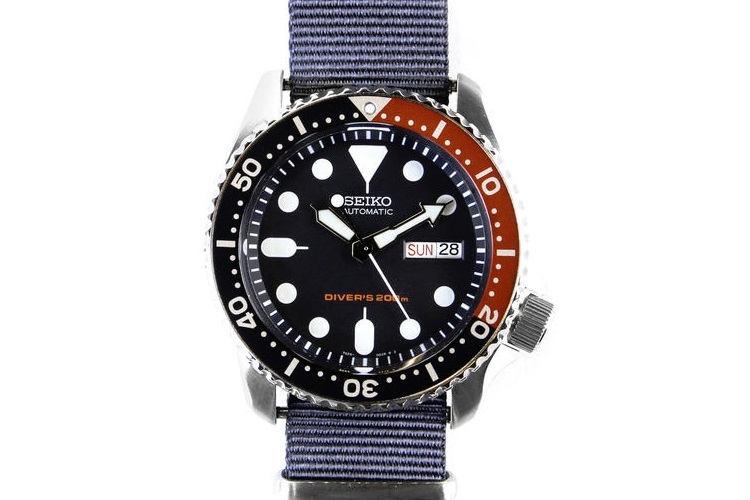 Huckberry Seiko Dive Watch
This dive watch has a big minute and hour arm for an easy read. It also has a day and date function and strap selections include a Horween leather or a premium Nato. ($299)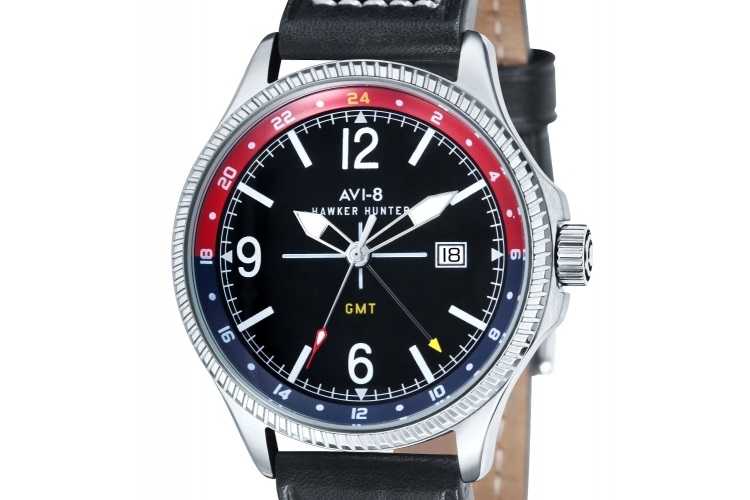 AV-4007-03 Hawker Hunter
This vintage looking watch has bold numbers and big arms, set inside a two-tone colour inner rings encased in stainless steel. It includes a date function and is wrapped up with a black leather strap with white stitched thread. ($330)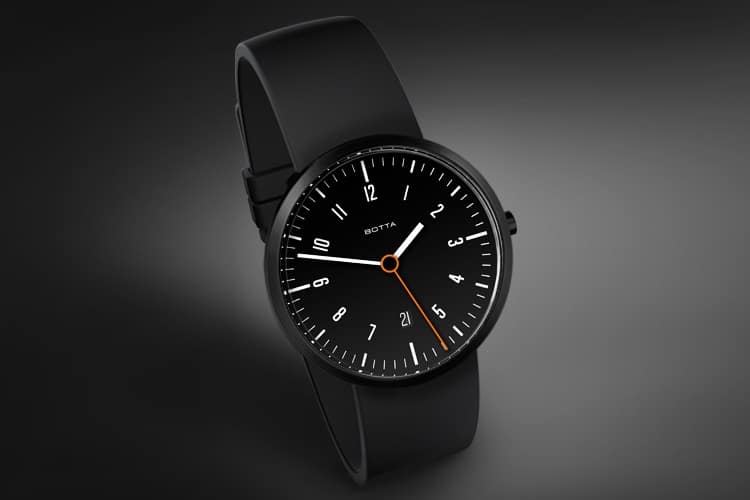 Botta Design Tres
This contemporary designed watch is suitable for any occasion. The dial is available in either black or white and the strap options includes a natural tanned brown or black leather strap, metal or rubber. (EUR 348)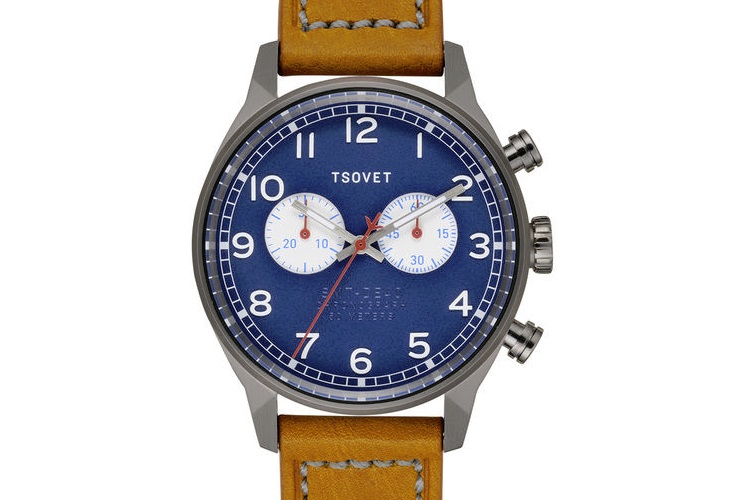 Tsovet SVT-DE 40
This is a good looking chronograph with a matt blue dial is set in a stainless steel case with a refined contrast finished. It is fitted with a brown stitched leather strap and is waterproof for up to 5 ATM. ($475)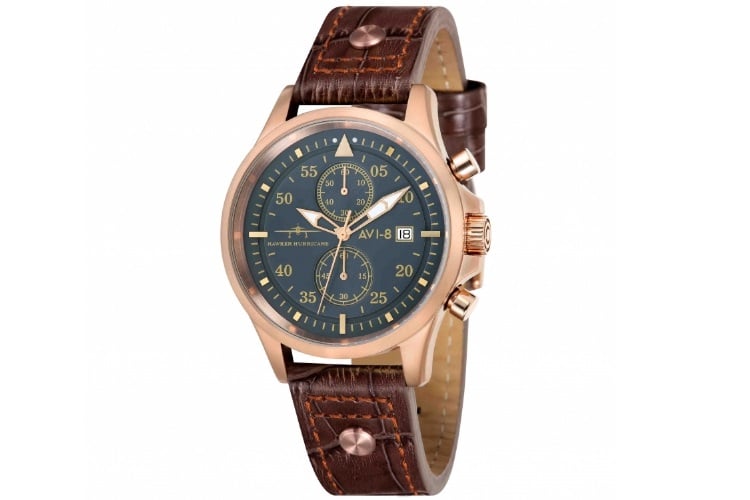 AV-4013-06 Hawker Hurricane
This vintage chronograph is eye catching with the rose gold case and brown leather strap with rose gold rivets. Includes a date function. ($470)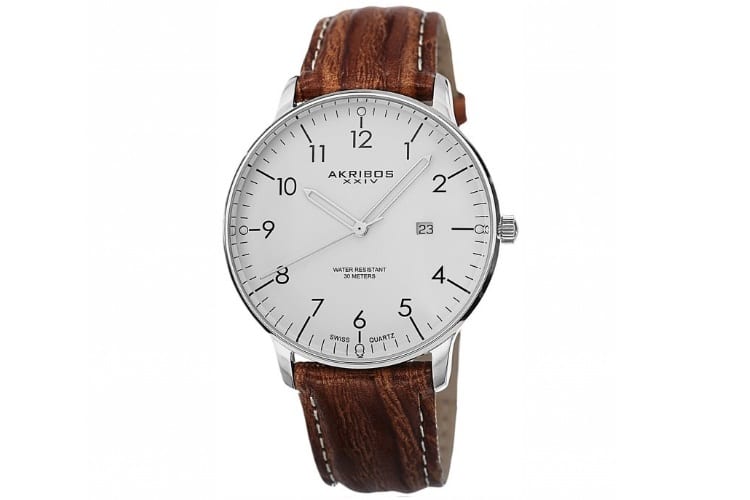 Akribos XXIV Men's AK715BR
This watch has clean white dial set in a polished silver tone stainless steel case and features a date function. The strap is brown and made from genuine leather. Water proof for up to 3 ATM. ($65)
Danish Design IQ16Q975
This chronograph features a dark grey dial with a date function, set it a brushed stainless steel case with a black leather strap. ($249)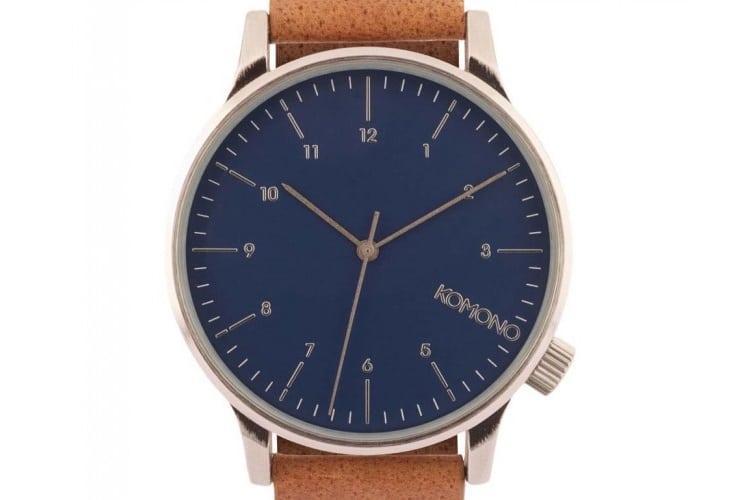 Komono Watch – Winston Blue Cognac
The dark blue hue dial is set in a gold rose steel case. The arms and numerals also feature the rose gold colour and the watch is finished off with a genuine brown leather strap. ($115)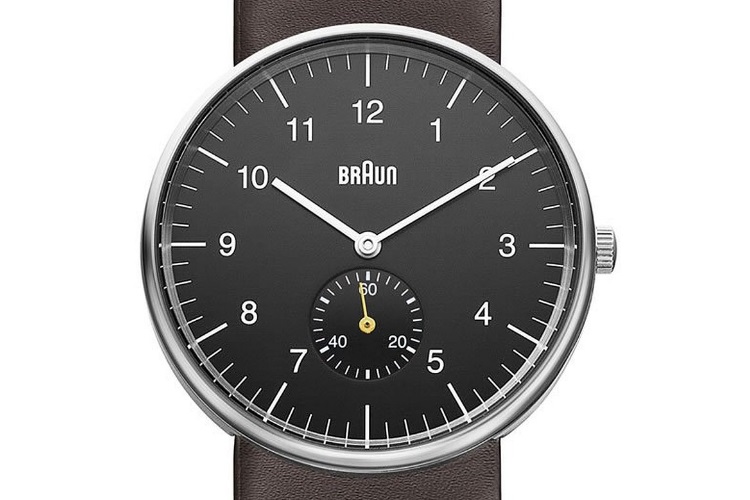 Braun Watch BN0024BKBRG
The desirable black dial with white numerals has a separate seconds chrono. It comes with descent width brown leather strap. ($179)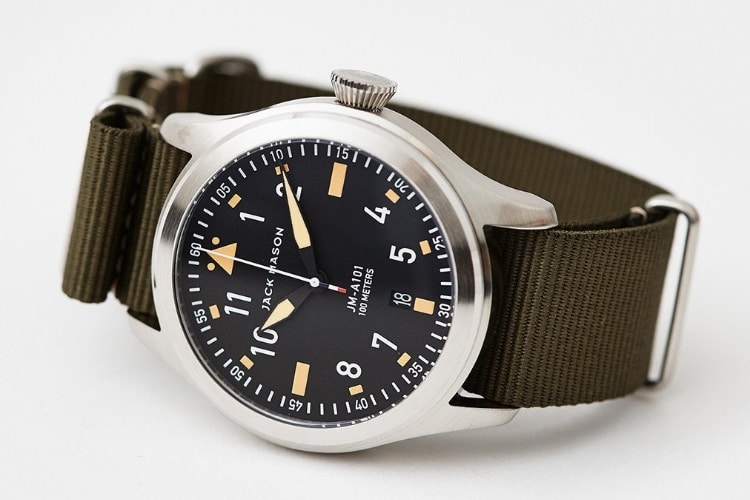 Jack Mason Aviator Watch – JM-A101-007
Another Aviator watch from Jack Mason, this 007 model sure has elements of class in it. With an olive green canvas nato strap complimented by subtle cream markings, this watch is as functional as it is beautiful. It features a Japanese quartz movement and a 42mm stainless steel case.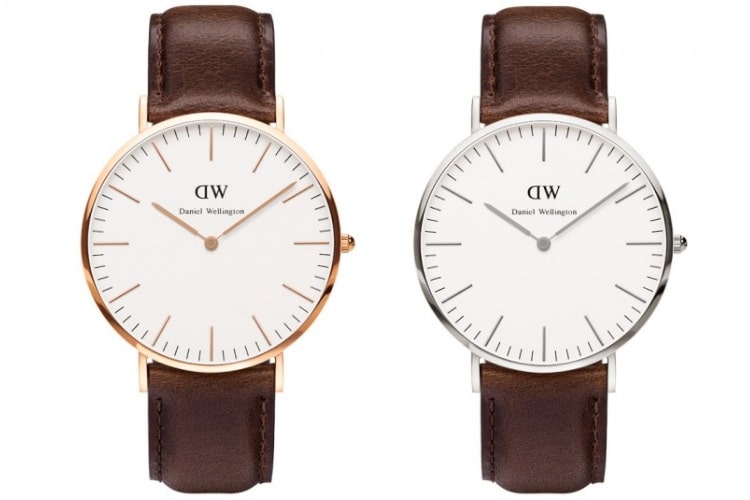 Daniel Wellington Classic Bristol
The minimalistic eggshell white dial in either a Rose Gold or Silver case looks effortlessly elegant. The strap is a dark brown colour and made from leather. (£179) If you're keen on minimalistic design, you should check out our story on the 40 best minimalist watches for men.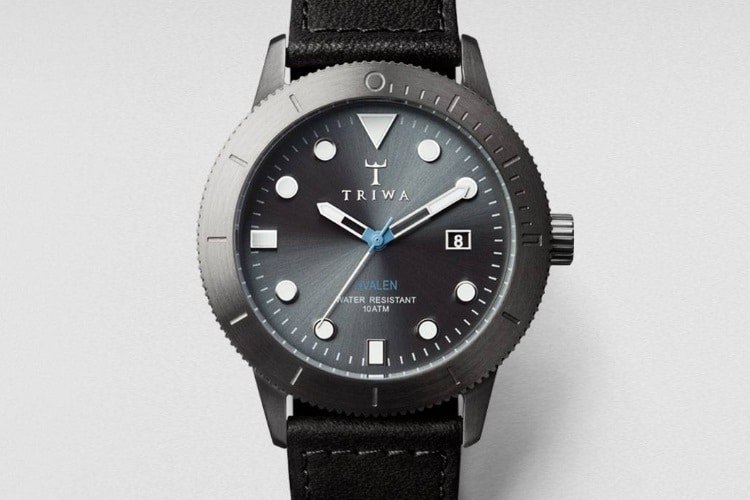 Triwa Walter Hvalen
The grey sunray dial colour is complemented beautifully by the brushed gun plated stainless steel case. The uni-rotational bezel is from the same brushed gun steel and comes with an organic sewn leather strap. ($265)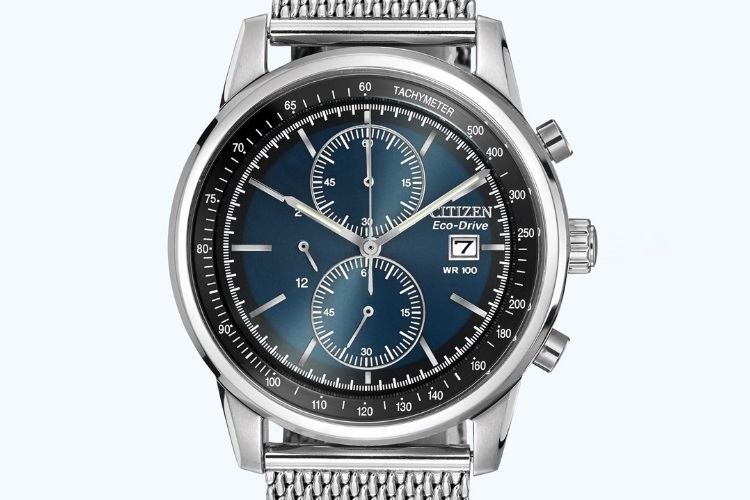 Citizen CA0331-56L Men's Eco-Drive Chronograph
Elegant and sophisticated with three separate chronograph dials on a blue inner and black outer dial. Other functions includes date and a tachymeter and it is fuelled by light so it never needs a battery. It comes with a stainless steel mesh band. ($262)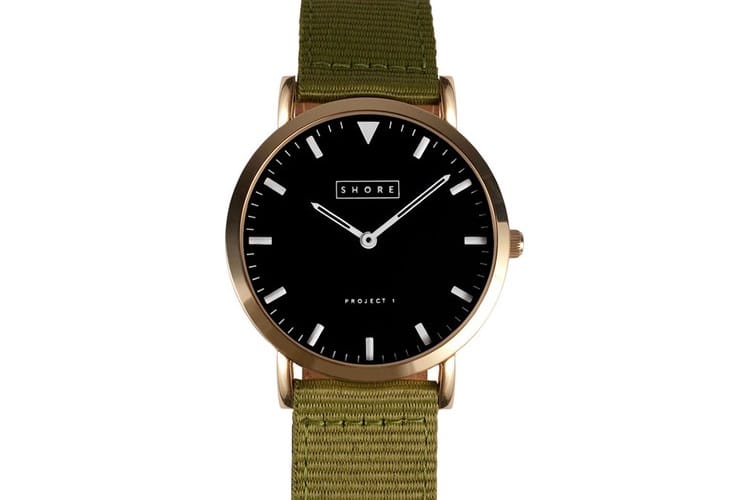 Bonus: Shore Projects St Ives
The black face with white dials and indicators is set in a gold plated stainless steel case and finished off with a green strap. Water resistant for up to 10 ATM. (£115)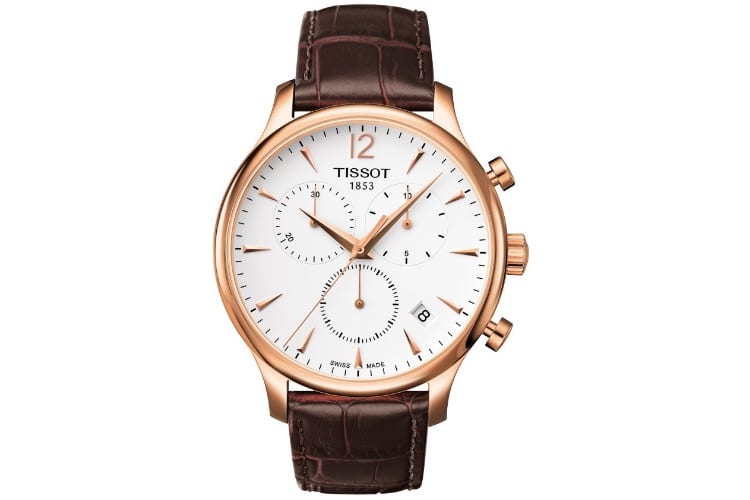 Bonus: Tissot Tradition Rose Gold Chronograph
This watch delivers a contemporary statement with a whisper of vintage. It is a beautiful design with 3 sub chrono dials with a date function, set in a rose gold steel case. The watch comes with a dark brown leather strap with the crocodile pattern embossed on it. ($495)
To stay in the know with all things watch related, stay subscribed to The Wind Up, our regular watch news series.
---
You might also like:
100 Best Watches Under $1,000
40 Best Minimalist Watches for Men
21 Best Watch Blogs
---