21 Best Men's Street Style Blogs
Forget the runways or trendy window displays–the street itself is where style is born and where it thrives. But the street is more than that. It's where a city finds its soul, its pulse, its purpose. If you want to know what's going on in say Paris or New York, you don't look to the municipal buildings or the museums or even the restaurants, you look to the people, to the street, and it tells you all you need to know about the city itself.
We're no strangers to street style here at Man of Many, but we've recently taken some time to veer away from our own awesomeness and see what the other street style blogs are up to. As a favour to you, dear readers, we've even compiled a list of the 21 Best Men's Street Style Blogs not called Man of Many. Feel free to check them out at your leisure. Just don't forget who sent you.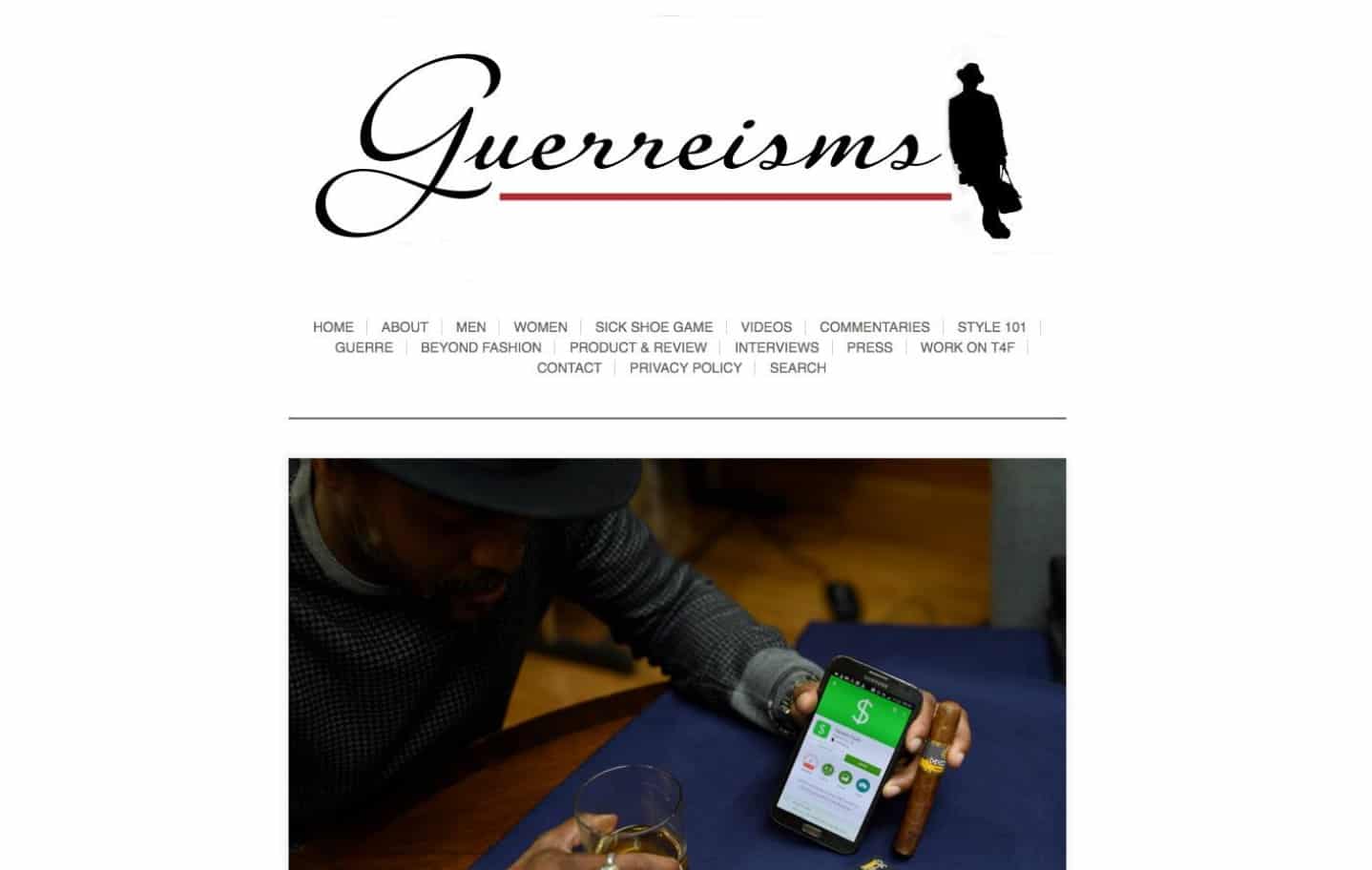 1. Guerreisms
Imagine a blog so committed to men's street style its creator essentially developed his own philosophy. That, in a nutshell, is Guerreisms. Sustained by a principle that "style goes beyond fashion," Guerreism explores emerging trends as the evolutionary result of unlikely creative forces. The site utilizes videos and photos from around the world to highlight and review the latest in trailblazing gear and sophisticated menswear.
Founder: Karl-Edwin Guerre
Year started: 2008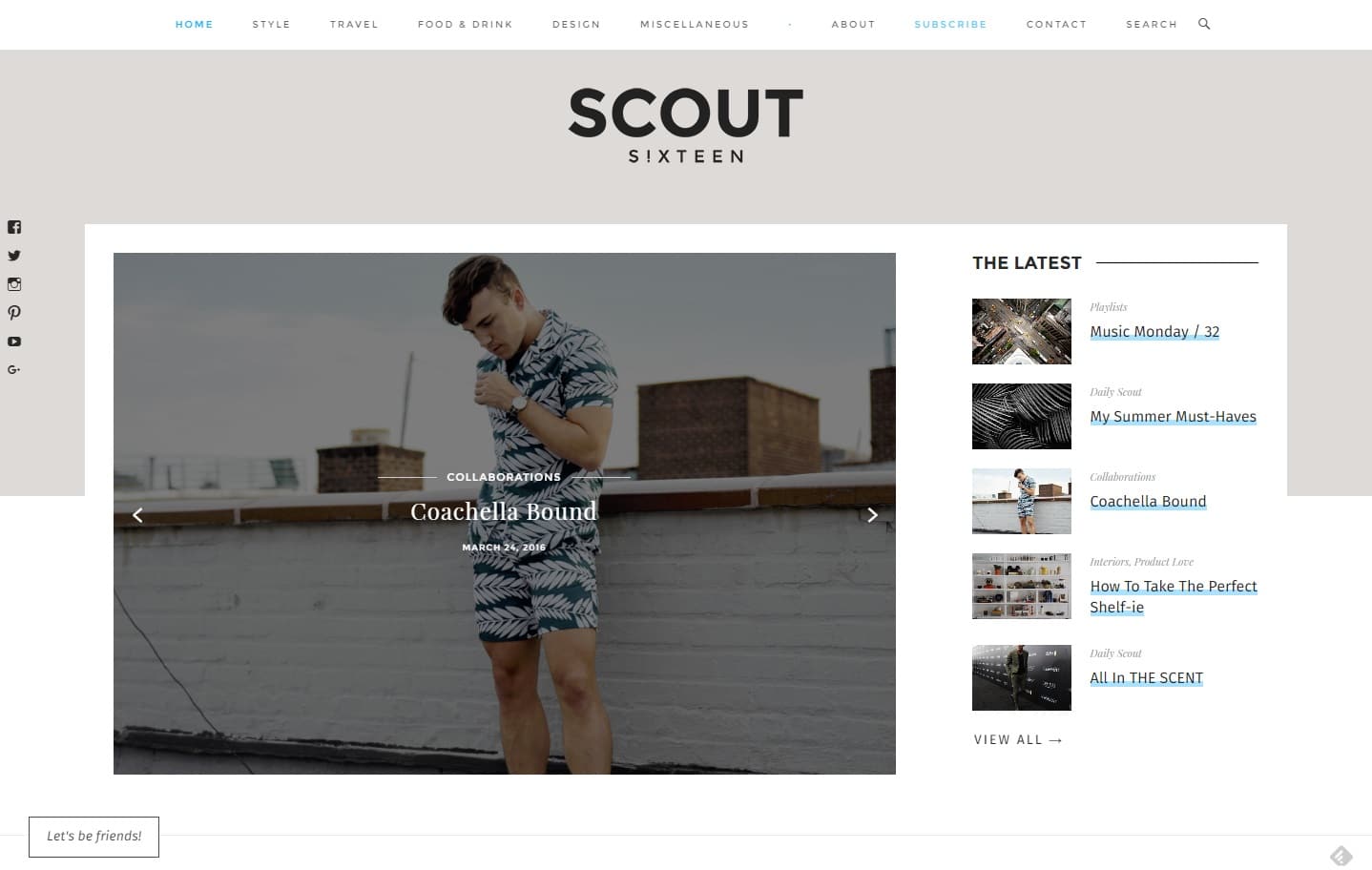 2. Scout Sixteen
This street style blog is run by Justin Livingston out of New York City, and he had us when he listed his three loves in life as "whiskey, good times, and French Bulldogs". Well, he had us at "whiskey and good times" though tossing a French Bulldog into the mix certainly doesn't hurt. Justin frequently puts other street style blogs to shame by bringing readers the latest in everything from music to food to fashion to travel. The site includes weekly music playlists, articles on new gear and hot designs, and an abominable spirit that takes Justin coast to coast in search of the next adventure.
Founder: Justin Livingston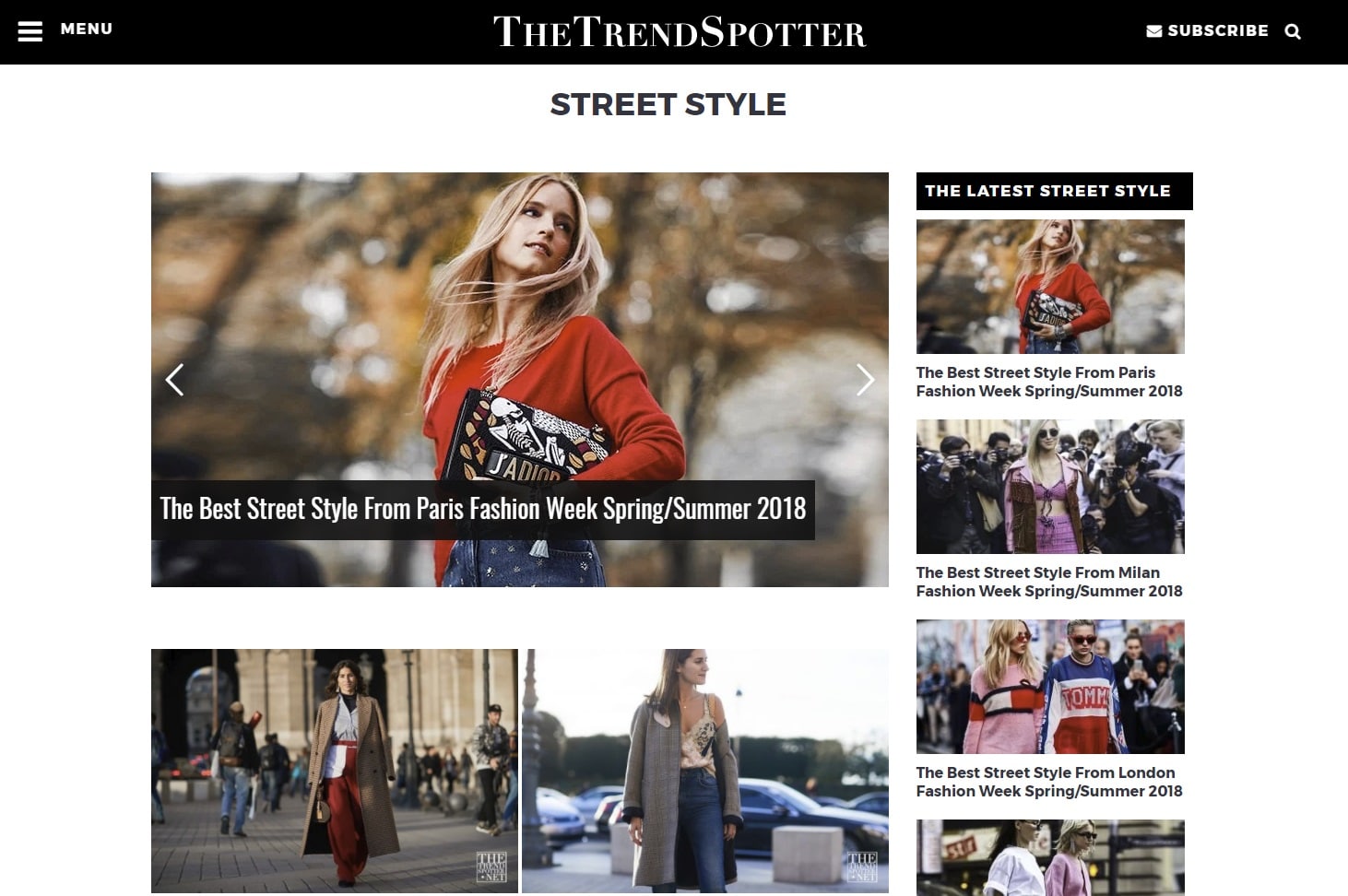 3. The Trend Spotter
Thanks to collaborations and campaigns with major fashion brands, The Trend Spotter sets trends in addition to spotting them. That keeps the massively popular Aussie site squarely in the know when it comes to street style from every corner of the world. If it's happening, they're all over it, and then bringing it to their audience one stunning picture or article at a time. This is one of the best resources for both men's and women's street style coverage.
Year started: 2012
How to Build a Stylish Minimalist Wardrobe for Men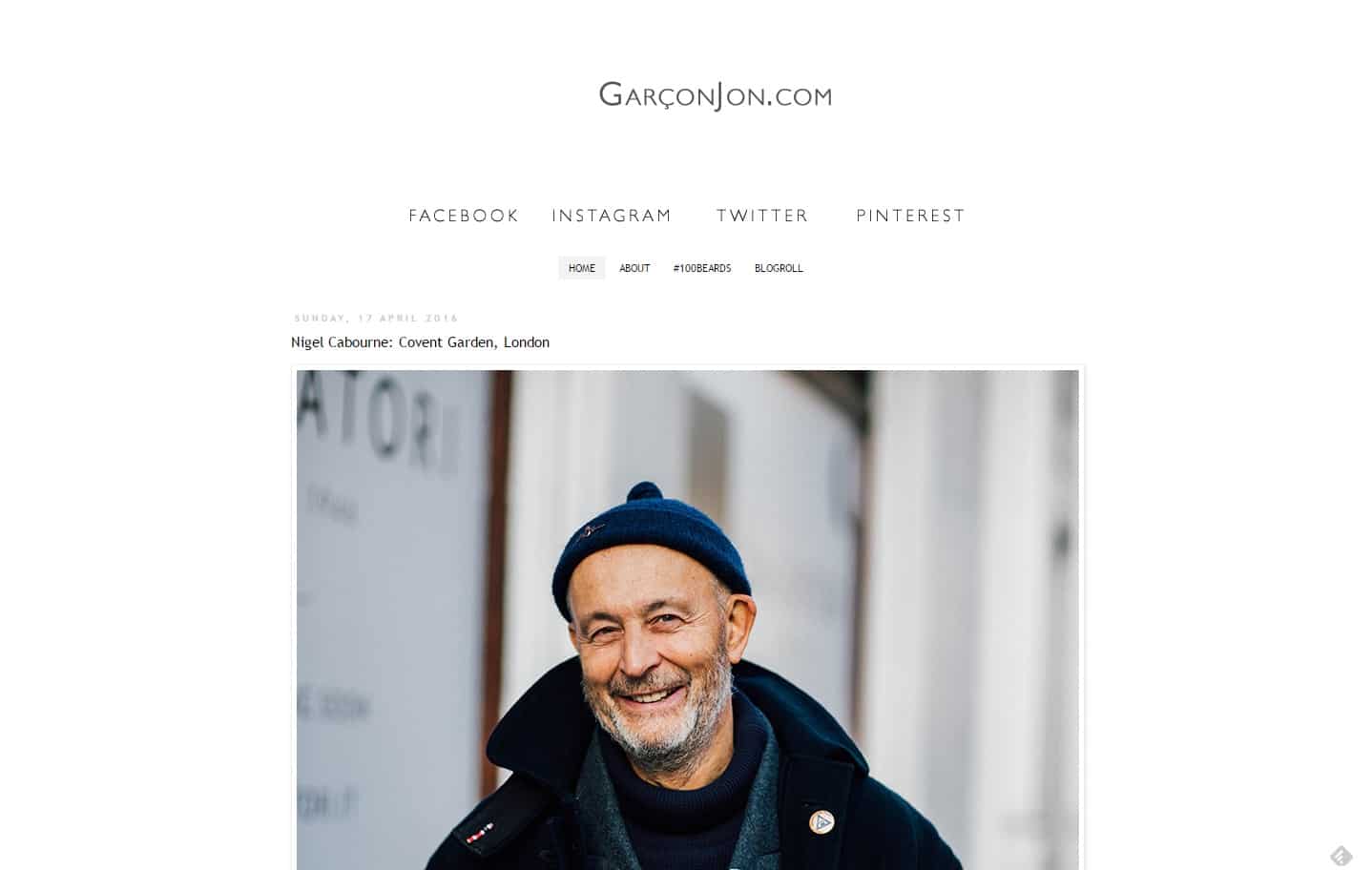 4. Garcon Jon
Garcon Jon is the online persona of Jonathan Daniel Pryce, a renowned British photographer, and author of the book "100 Beards". His blog combines a passion for photography with an appreciation for men's street style from around the world (though Jon himself is partial to British-made gear). In addition to great articles and interviews with trend-setting figures of men's street style, the site employs pictures so stunning they could very well induce readers to hop on a plane to accompany Jon on his latest endeavor.
Founder: Jonathan Daniel Pryce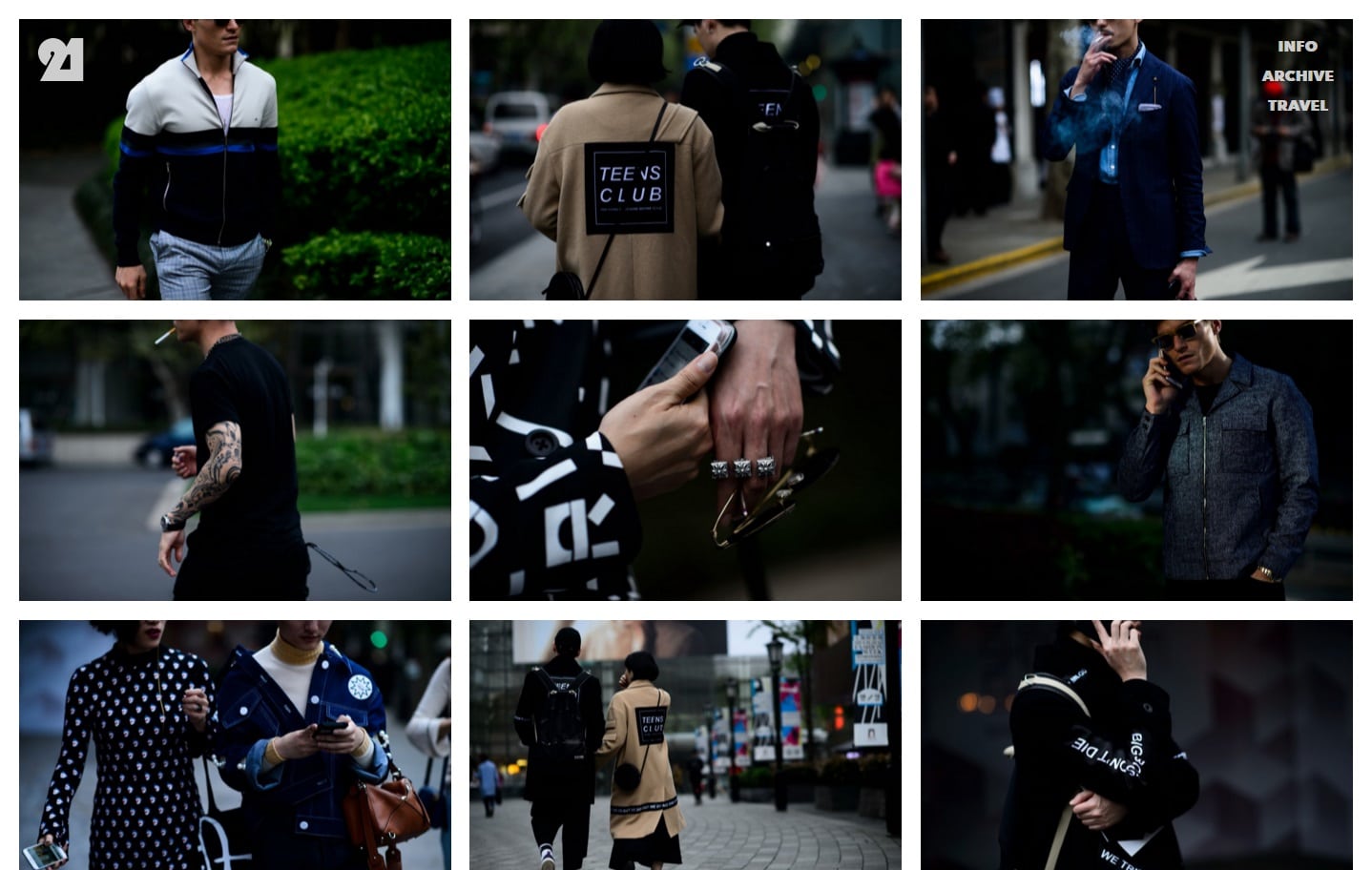 5. Le 21eme
This photo-journalistic site makes a point of emphasizing that it is "not a street style blog", but you know what? We put it on the list of best street style blogs anyway. The format here is delightfully simple and downright addictive to peruse: vivid photographs of emerging trends from around the world laid out Instagram-style. If you click on a photo it will take you to a separate page providing details such as "who, what, where and when", which is really all you need to know when you think about it.
Founder: Adam Katz Sinding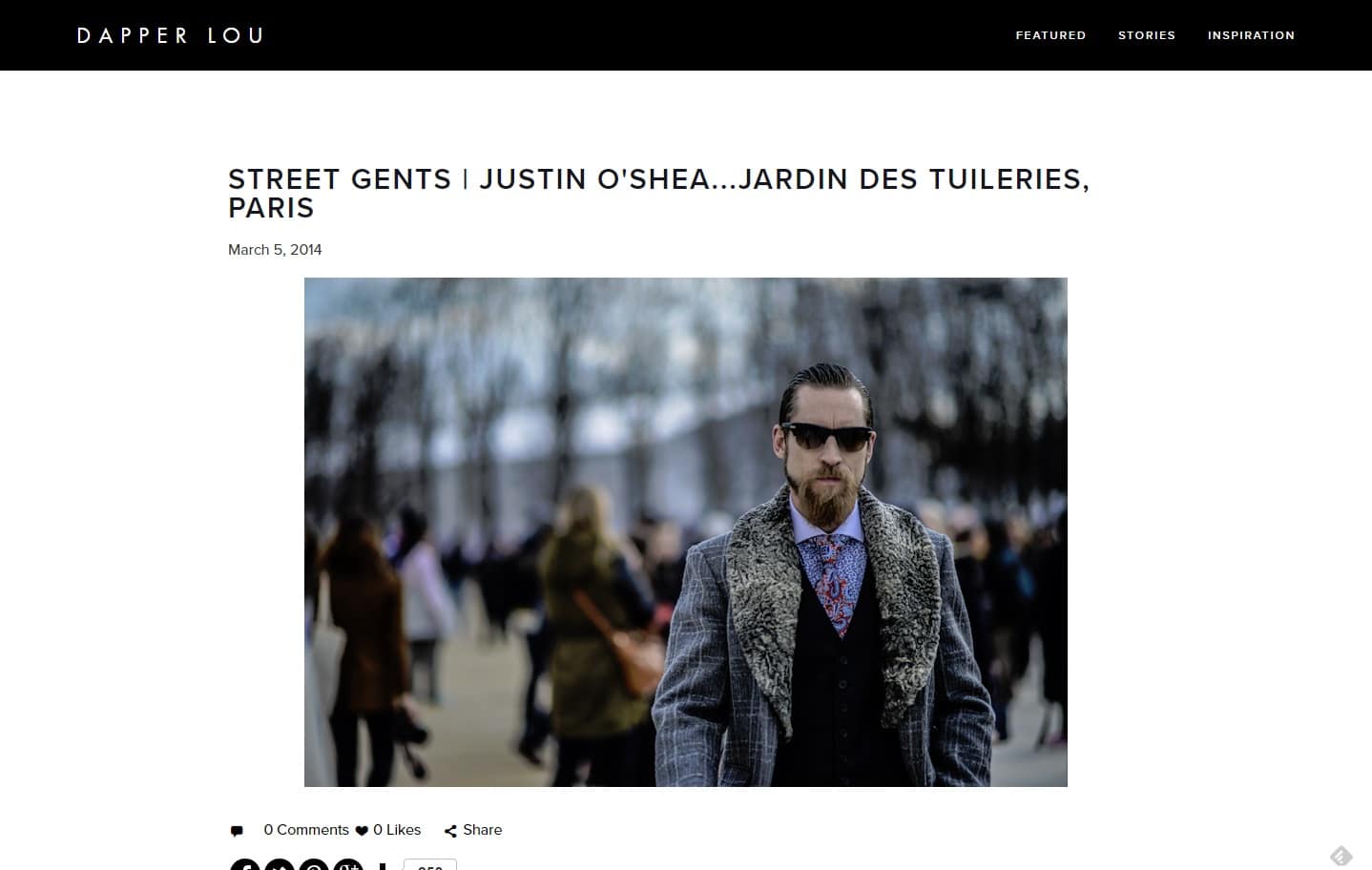 6. Dapper Lou
You're probably familiar with Louge Delcy's (aka Dapper Lou) work even if you don't know it. The Brooklyn-based photographer has a singular eye for men's street style and his unmistakable photographs are part of any Internet search for the latest in men's fashion. On his blog, he documents everything from "moments" to "inspirations" to "stories", primarily through the use of stunning and inventive photography. This is definitely a man with his finger on the pulse of the street in any given major city and he runs of the best street style blogs you're likely to find.
Founder: Louge Delcy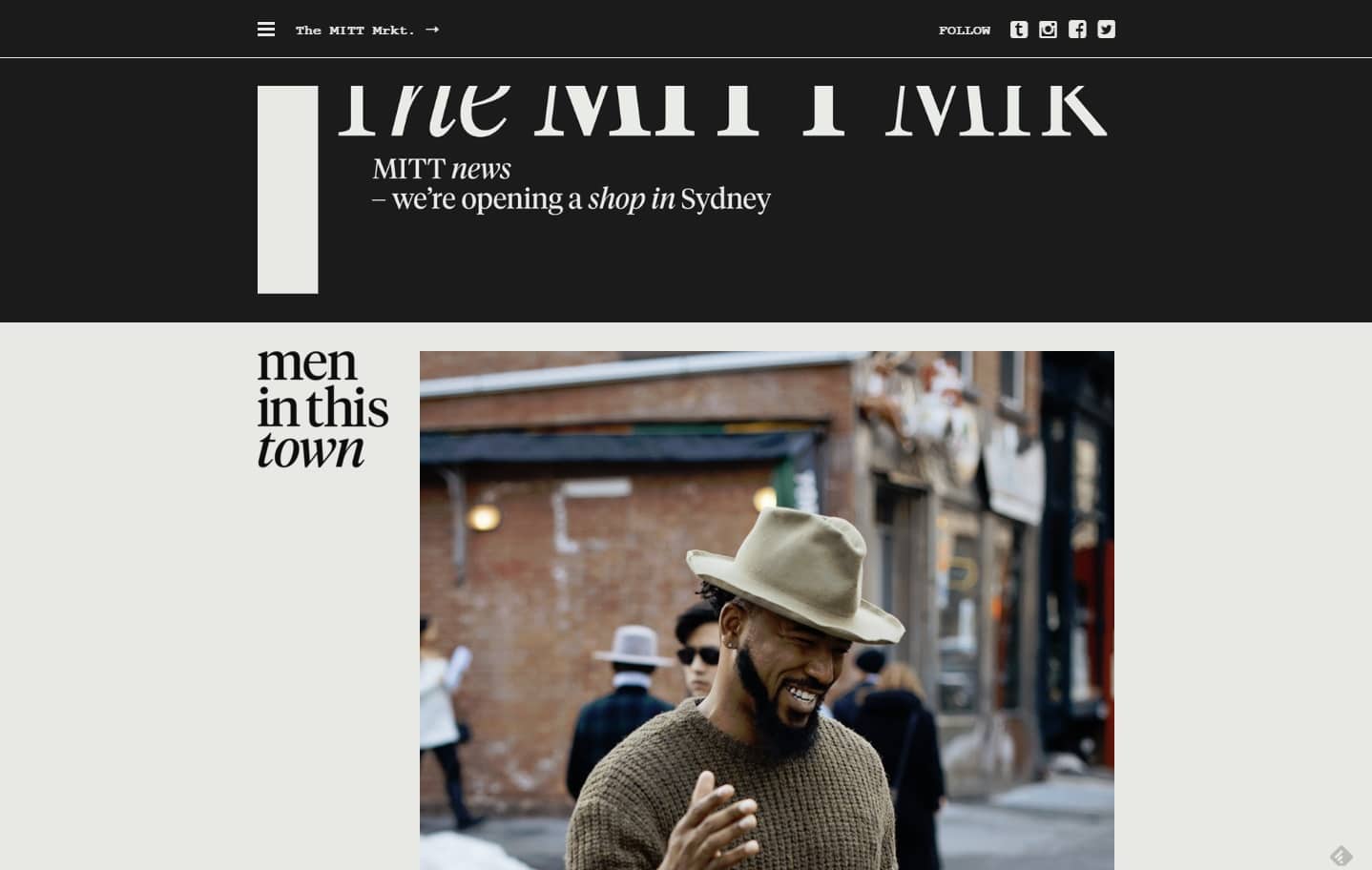 7. GS In This Town
GS in This Town is one of those street style blogs that let a picture tell a thousand words. A passion project for Toronto-based photographer Giuseppe Santamaria, the blog aims is to capture street style by posting pictures of distinctly dressed men who exude a sense of fashion in their native habitat. The clothes and the gear do all the talking because when a look is unique enough no actual words need to be said (or written). By extension, the site captures both the spirit of the subject as well as the broader cultural trends of the city where the subject resides.
Founder: Giuseppe Santamaria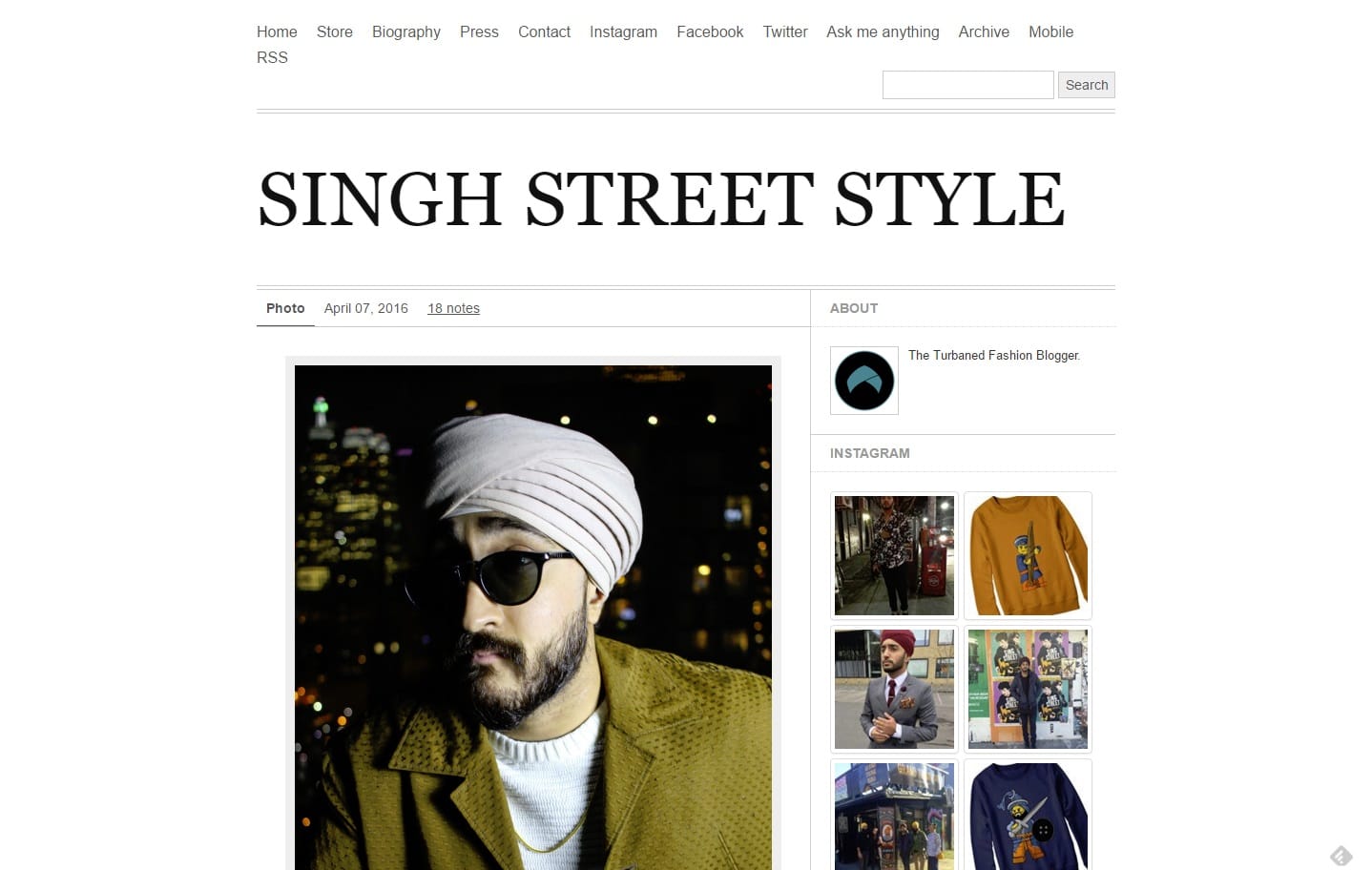 8. Singh Street Style
This men's street style blog is the brainchild of London-based model/writer Pradeep Singh Bahra, aka The Turbaned Fashion Blogger, whose name has become synonymous with Sikh fashion all over the world. The emphasis here is on the latest in street style featuring only men in turbans, a perfect blend of centuries-old tradition and up-to-date cutting edge trend. Singh Street Style is also not short on humor. Everything from the thematic conceits to the expressions on the model's faces suggests a cheeky wink to the often judgmental world of fashion at large.
Founder: Pradeep Singh Bahra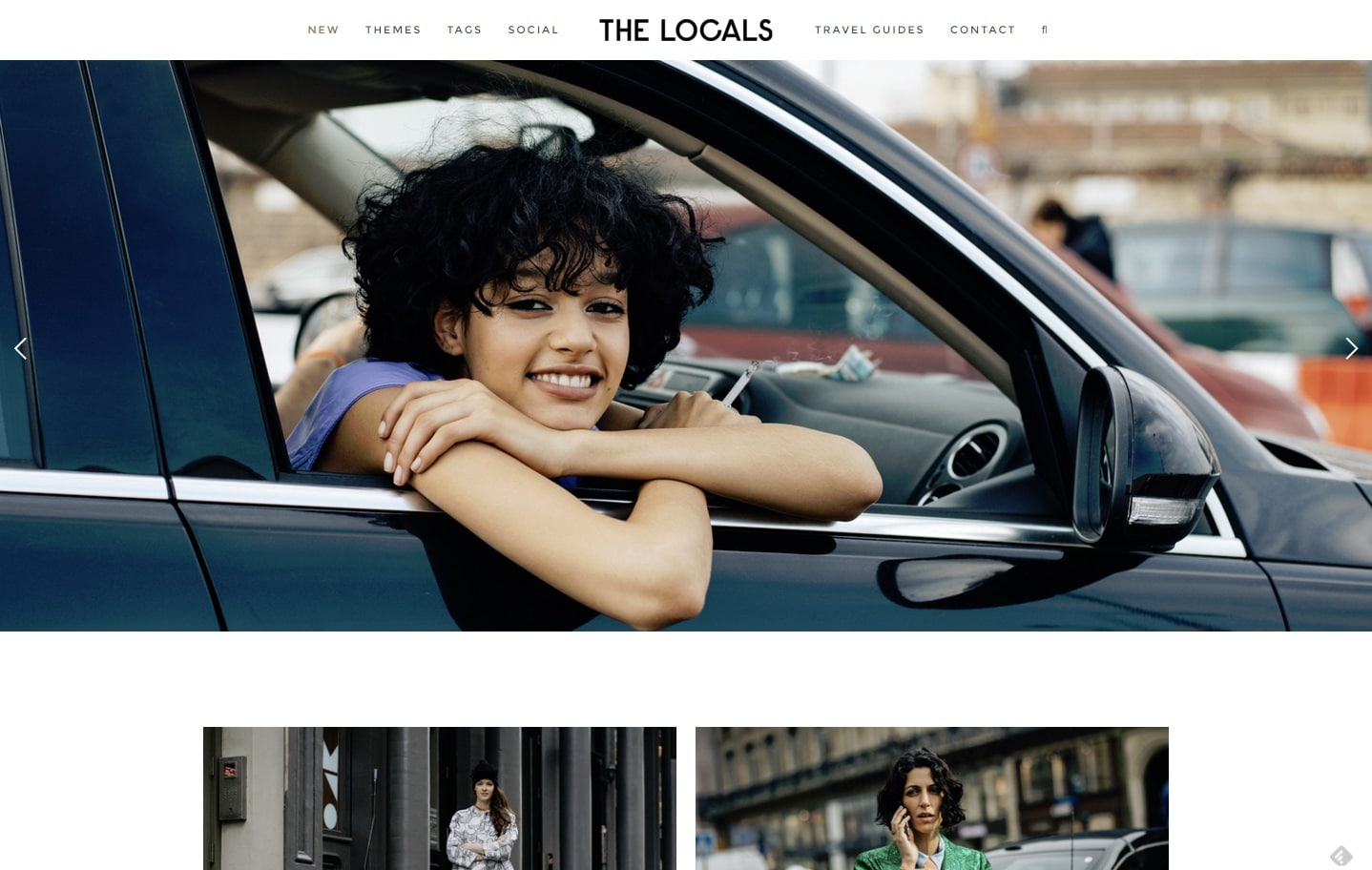 9. The Locals
The creator of The Locals, Soren Jepsen, is no stranger to fashion. As a photographer for magazines like Vogue, Elle, and GQ, Jepsen has witnessed and documented every extreme of the fashion world and The Locals is among other things a bridge between the streets and the runway. The Locals also features incredibly engaging 12-hour travel guides that touch upon everything from the best food to the trendiest local designs in cities around the world.
Founder: Soren Jepsen
Supreme x Dr Martens Release Exclusive 5-Eye Shoe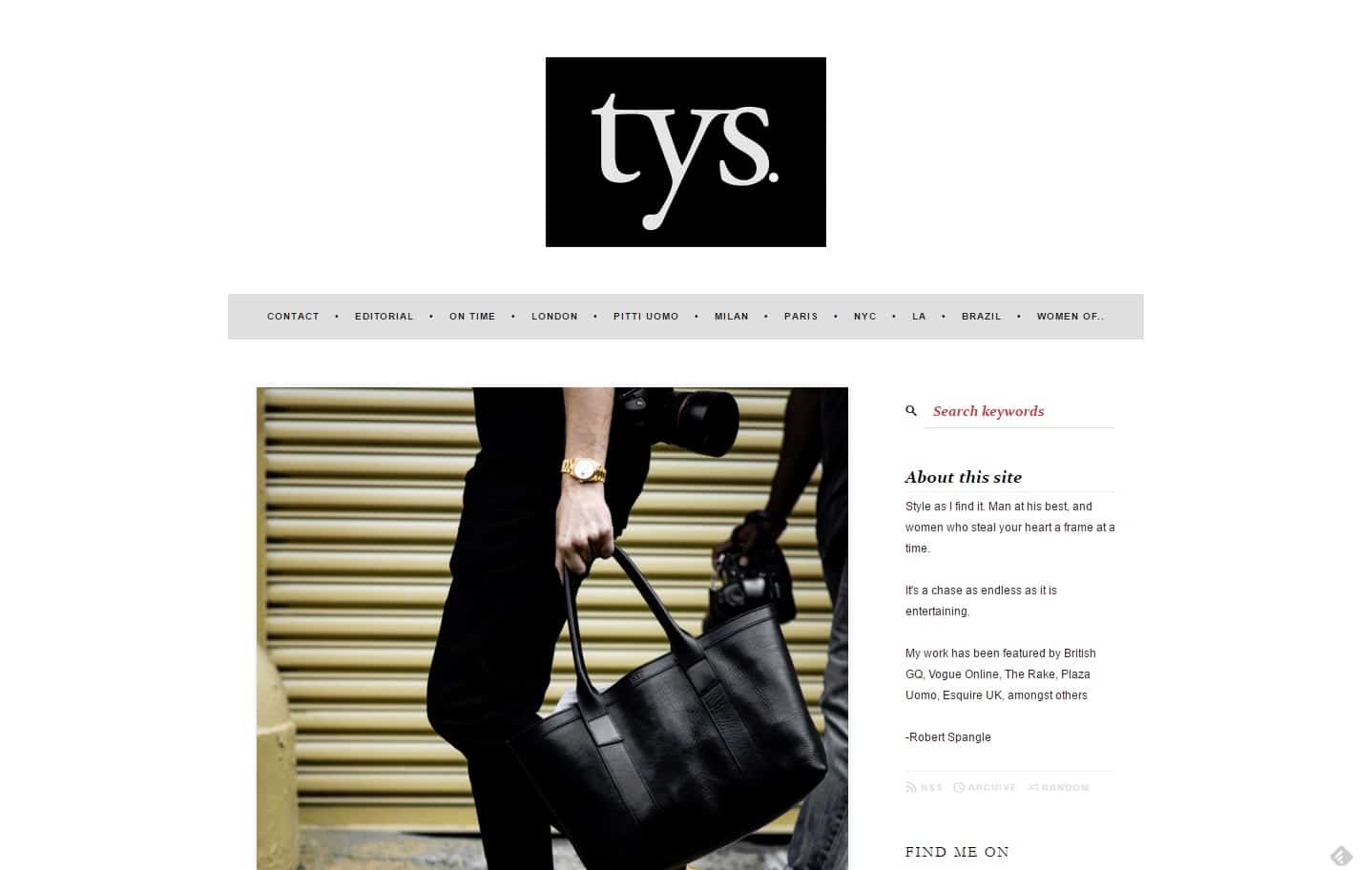 10. Thousand Yard Style
If the name sounds like a mad dash for the latest in street style…well, that's because it is. The core philosophy behind Robert Spangle's blog is the non-stop pursuit of shifting fashion statements from streets around the world, as told through excellent photography and succinct editorials. If nothing else, Thousand Yard Style emphasizes why street style bloggers love what they do–it's all about chasing and capturing the next big thing and getting a huge dose of culture in the process.
Founder: Robert Spangle
11. One Dapper Street
This site is run by Marcel, who traveled from Germany to New York to pursue his passion for high-end streetwear and the best in new gear. Marcel's site is crisp, clean, incredibly user-friendly, and loaded with excellent information. Plus, if you like what you see you're just a few clicks away from being able to order it online thanks to a built-in purchase option. A true resource for the modern style enthusiast.
Founder: Marcel Floruss
Year started: 2013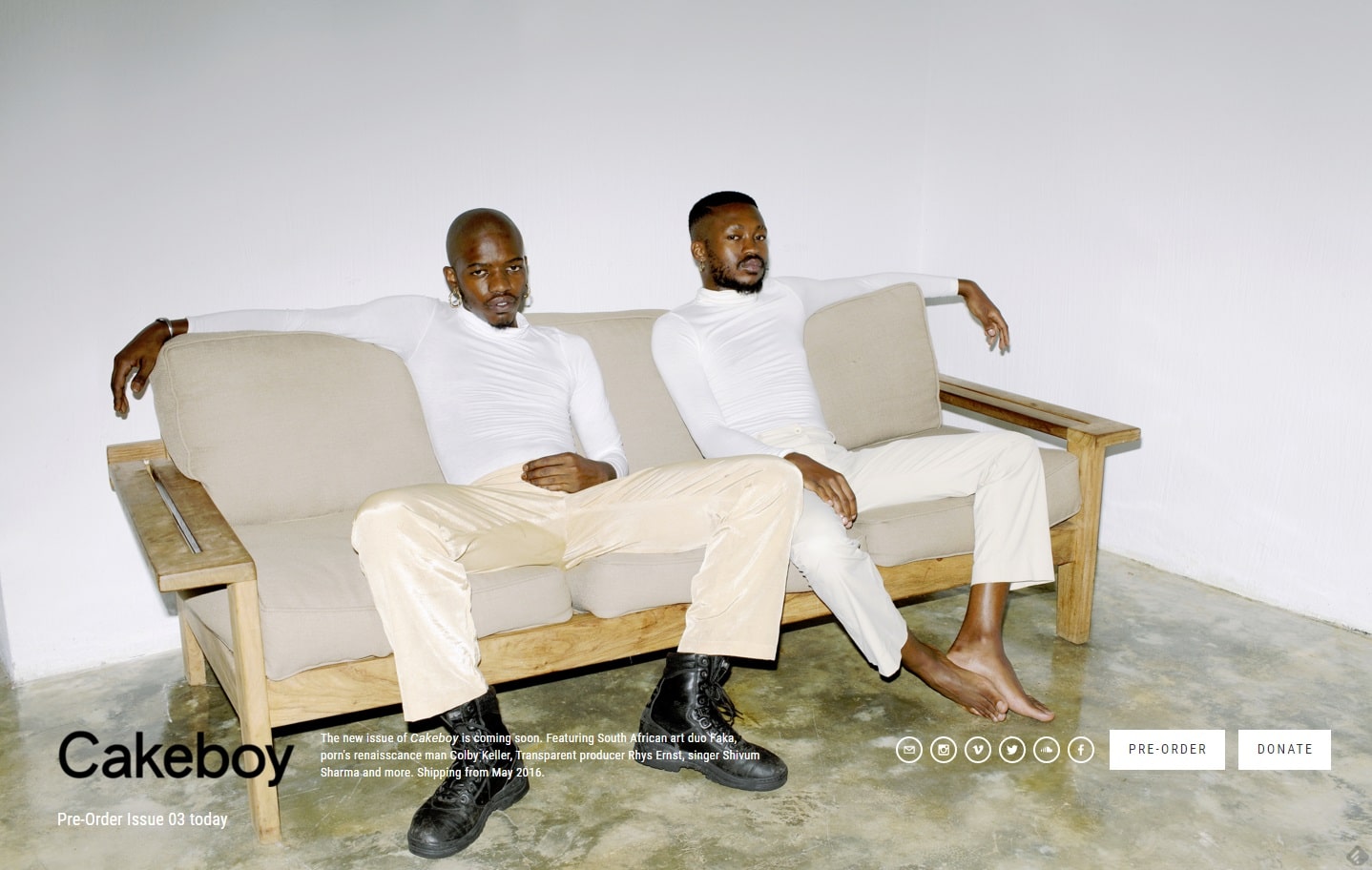 12. Cakeboy Mag
Cakeboy Mag brings readers to the forefront of LGBT fashion and covers the latest in men's street style and art for a world no longer confined by gender boundaries and narrow minds. The possibilities of fashion are endless in this modern world, and Cakeboy is committed to documenting the most exciting new trends as soon as they emerge.
Founder: Sean Santiago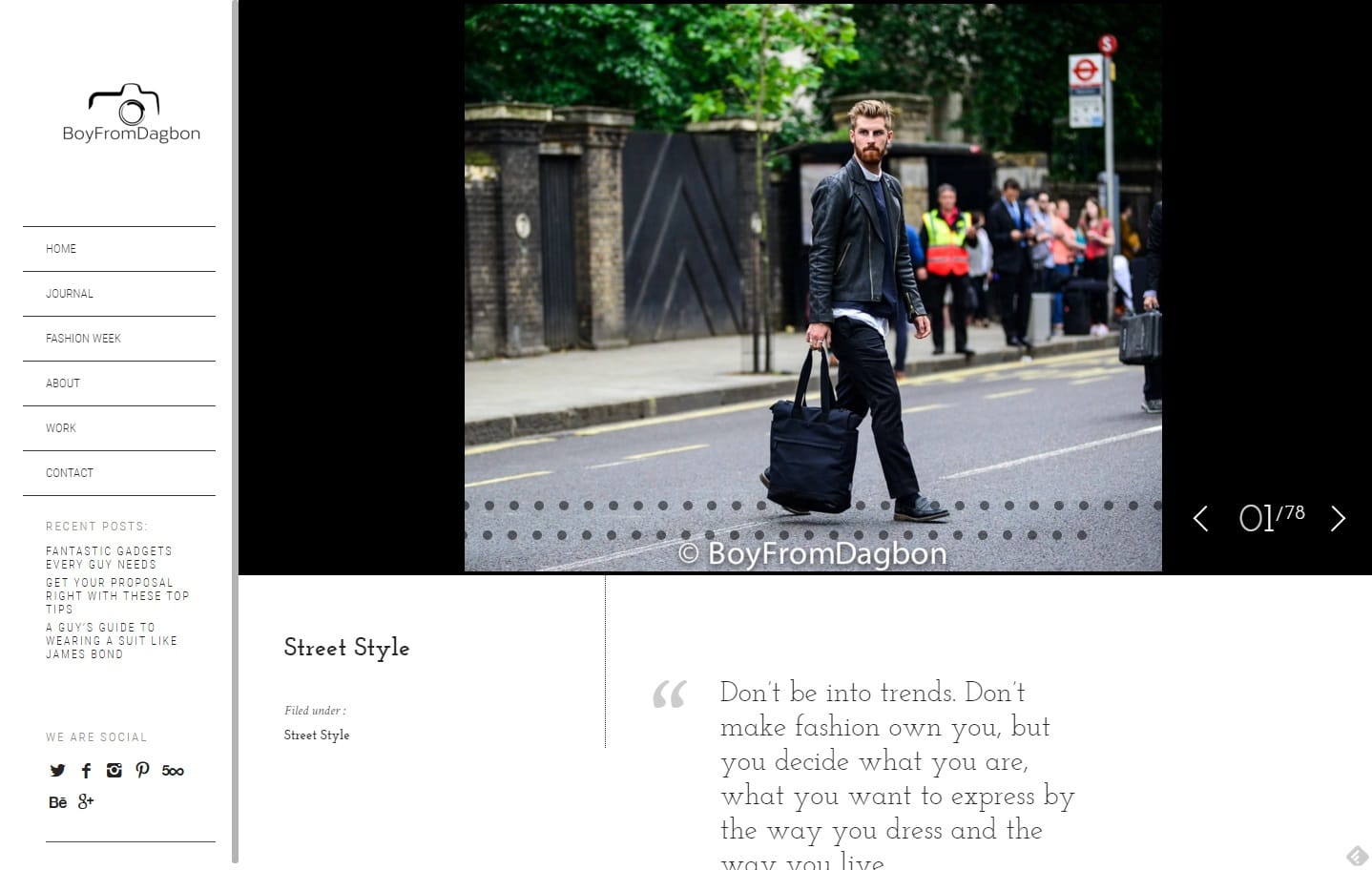 13. Boy from Dagbon
The Boy from Dagbon is Abdel Abdulai, and he uses his keen eye for photography and his knowledge of street fashion to provide readers with an "encyclopedia of style" complete with table of contents. One can spend their time scrolling through the blog's amazing photos or reading Abdulai's entries on the latest and greatest in men's gear and fashion.
Founder: Abdel Abdulai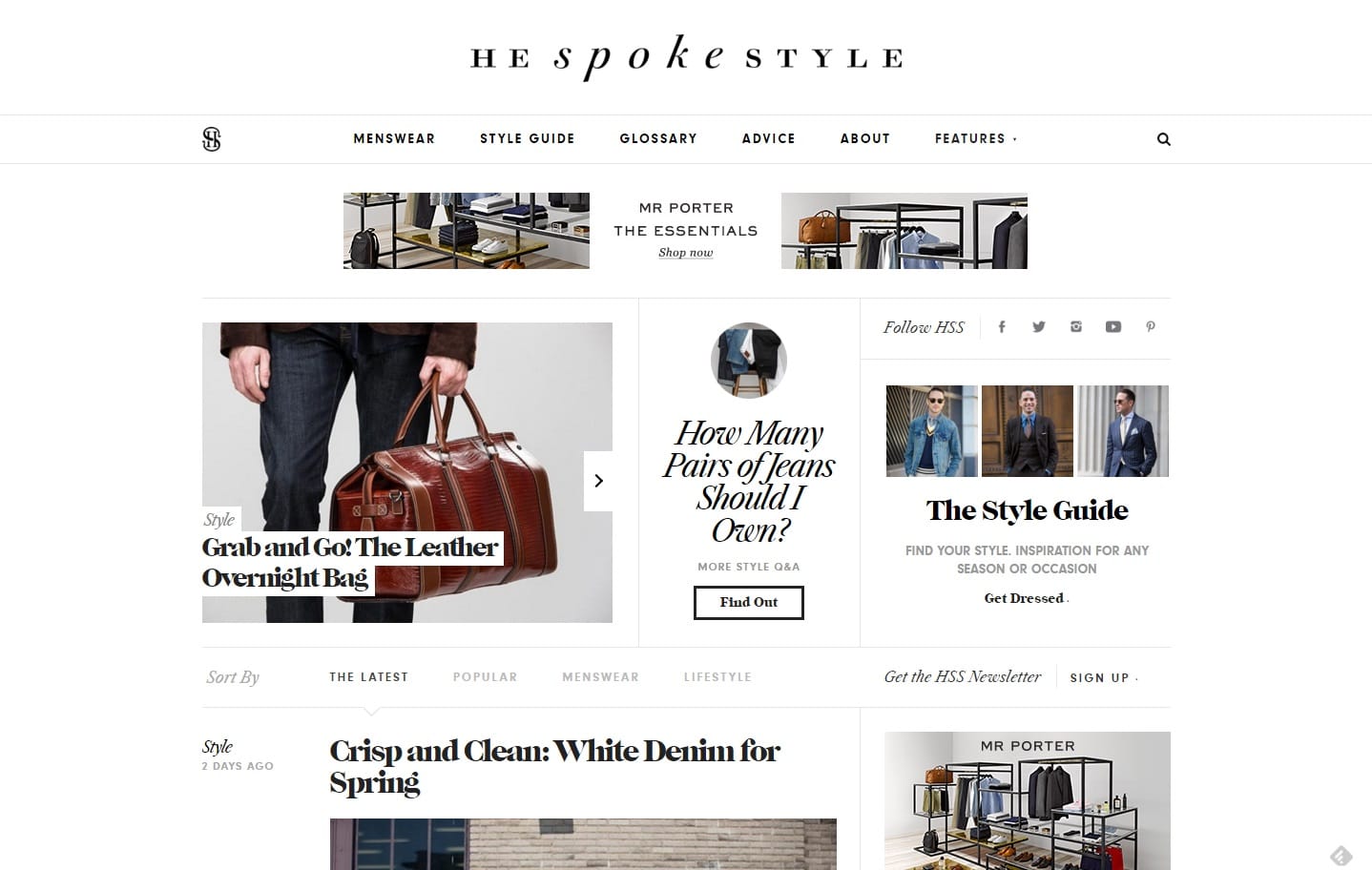 14. He Spoke Style
This champion among street style blogs is brought to us by Brian Sacawa, a man with whom we can relate being he has so many interests and professions. A few years back, Sacawa decided that most of the street style blogs he encountered online simply weren't comprehensive enough for his liking so he decided to create his own. And while we can think of at least one site that would've suited all his needs, it's perhaps for the best that he never came across our domain. After all, he's created a blog that's comprehensive, original, and approachable, featuring articles about the latest in men's style from New York City to Milan. Hats off to you, Brian!
Founder: Brian Sacawa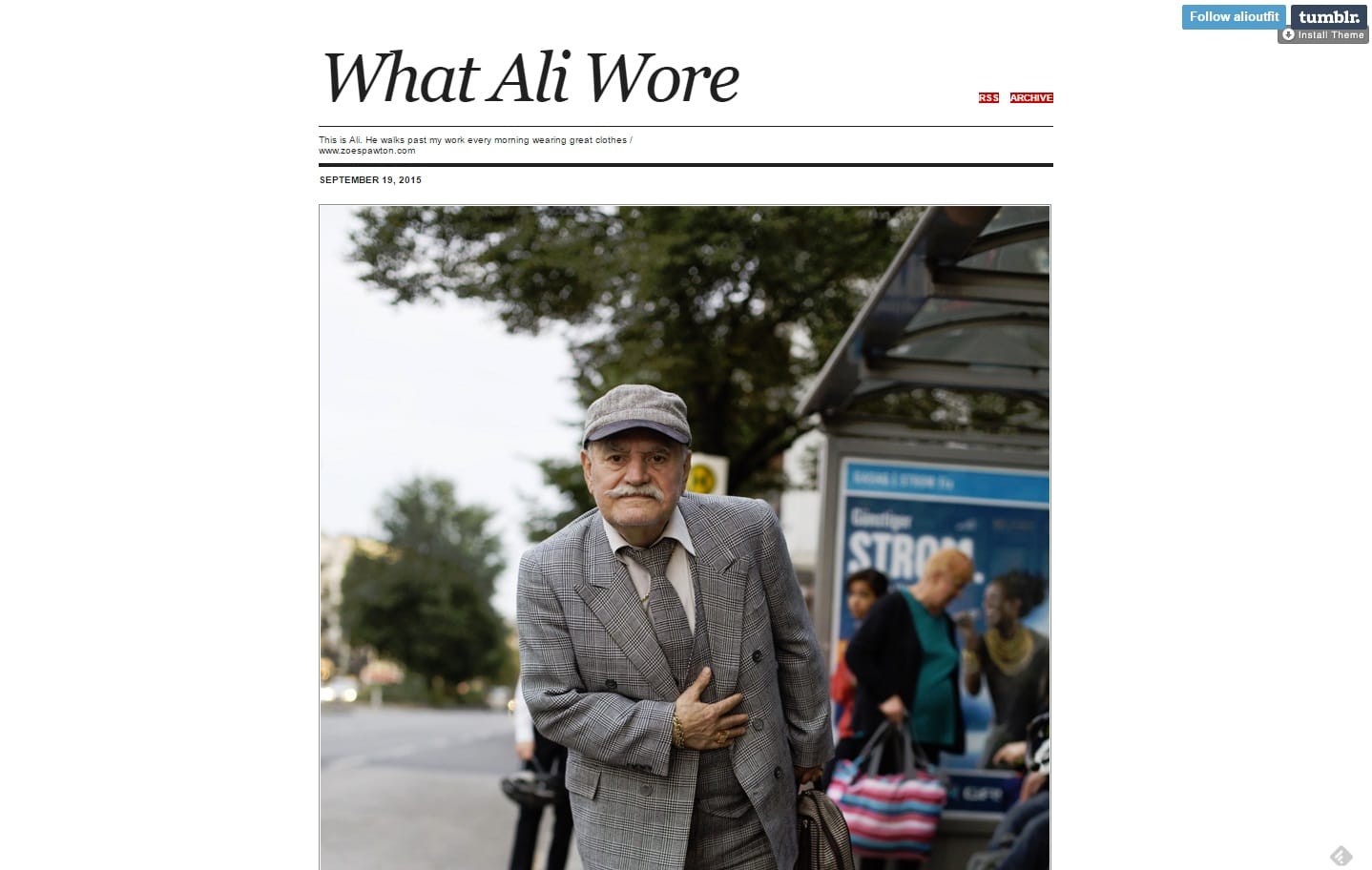 15. What Ali Wore
This menswear blog gets high marks for originality and (perhaps unintentional) humor, whereas every picture is a snapshot of an older gentleman named Ali, who used to walk past the blogger's office adorning a new outfit every day. In addition to being absolutely photogenic, Ali is indeed a well-dressed man who has no problem posing for the camera. Aiding each photo is a description of what Ali wore as well as charming updates on the ongoing relationship between the blogger and his subject.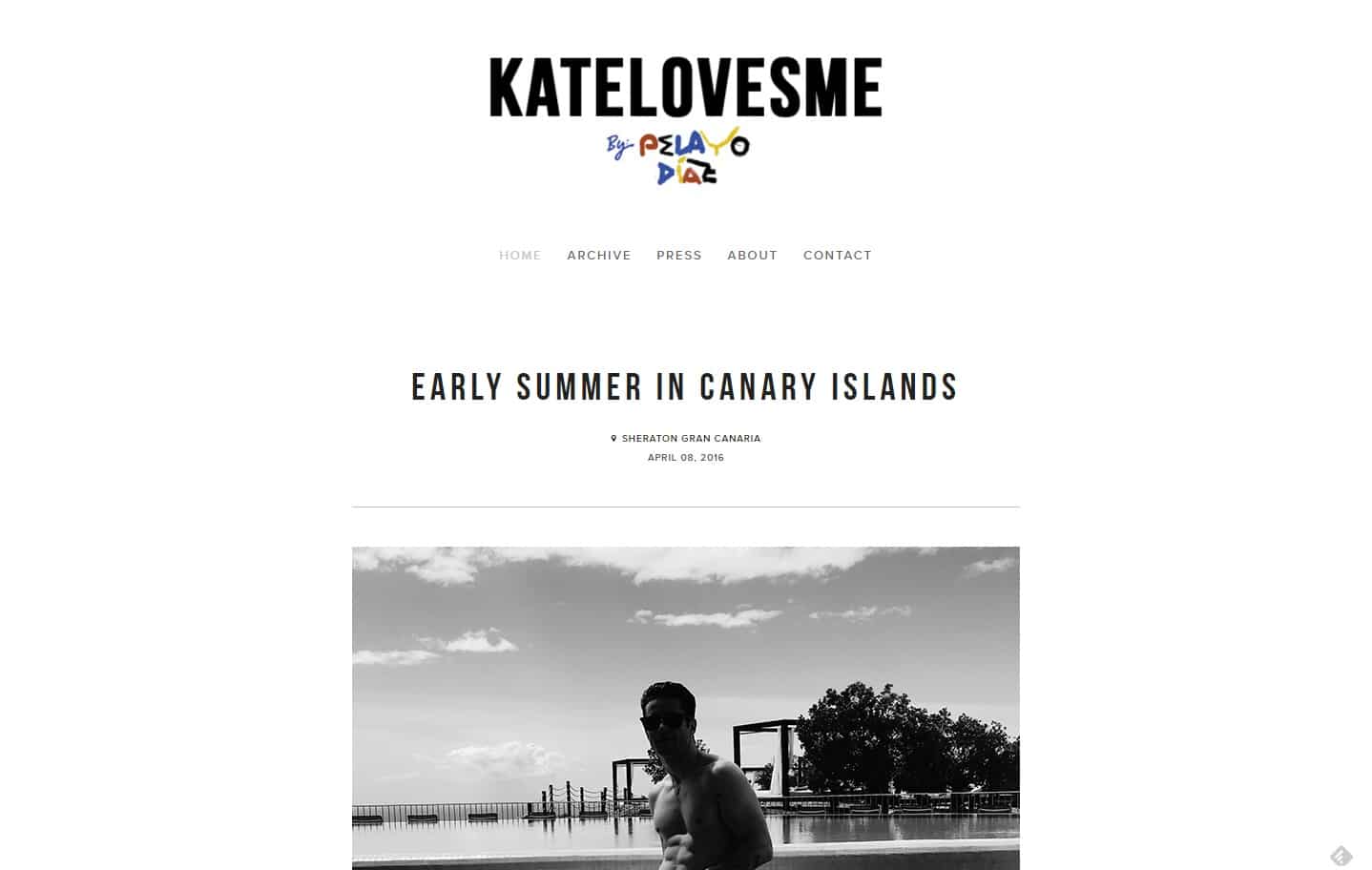 16. Kate Loves Me
Kate Loves Me is the ongoing journal of world-traveled photographer Pelayo Diaz. Diaz has years of experience in the fashion and accessory world and he shares everything from his inspirations to his expertise to all those willing to partake. If nothing else, Diaz's site is an exclusive glimpse into the soul of a true tastemaker, an easy qualifier for any list of best street style blogs.
Founder: Pelayo Diaz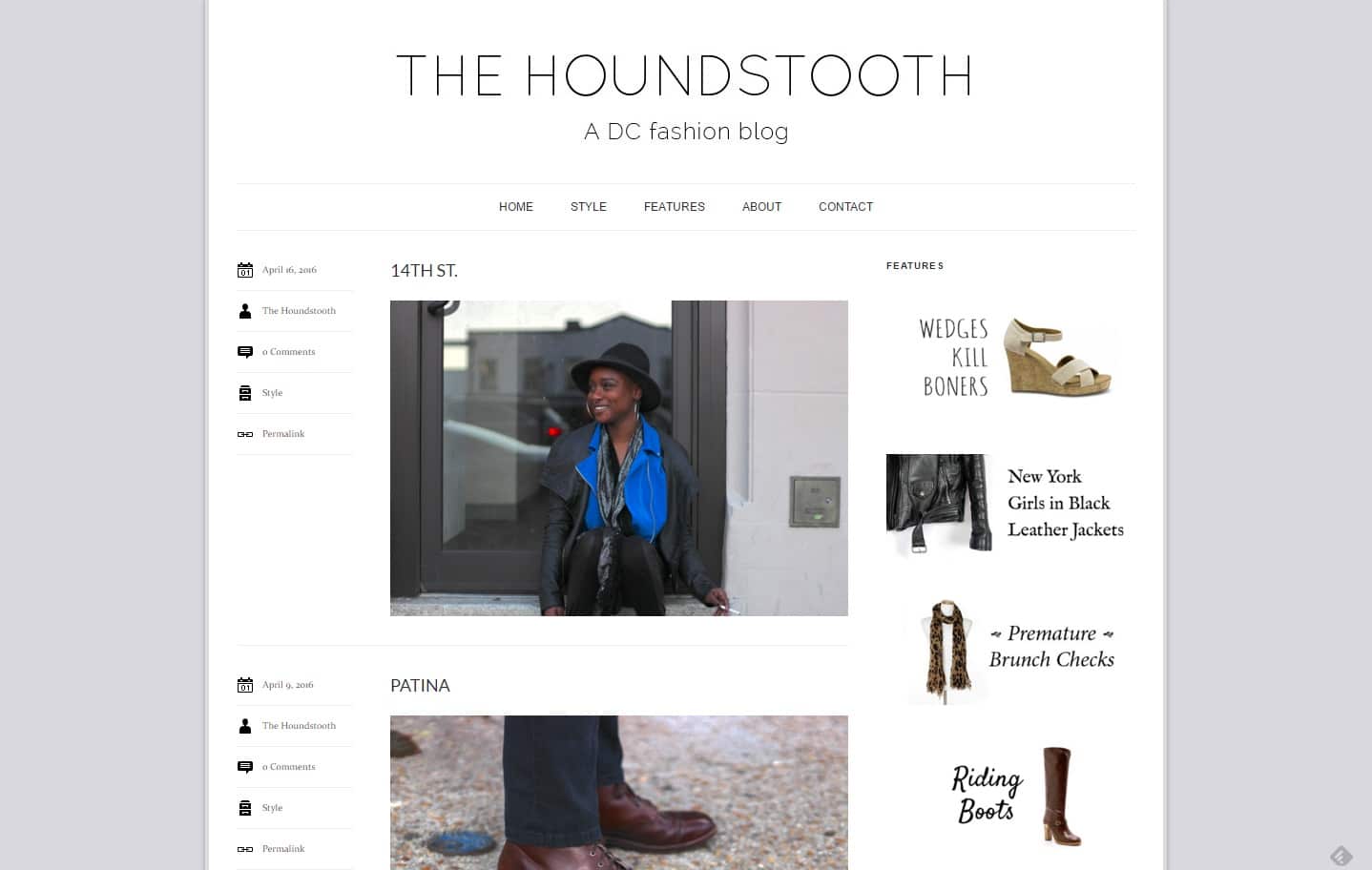 17. The Houndstooth
While some street style blogs aim to survey the entire planet, others are content focusing on one city and its emerging trends. In the case of The Houndstooth, that city is Washington DC. The blog's mission is to undermine preconceived notions that DC is nothing but monogrammed handbags and tailored suits with no room for personal expression. Breaking through the mold of pretension is an array of exciting men's street styles demonstrating that even the stuffiest of cities has room for individuality. The Houndstooth is there to cover each new statement as it surfaces, for better or worse.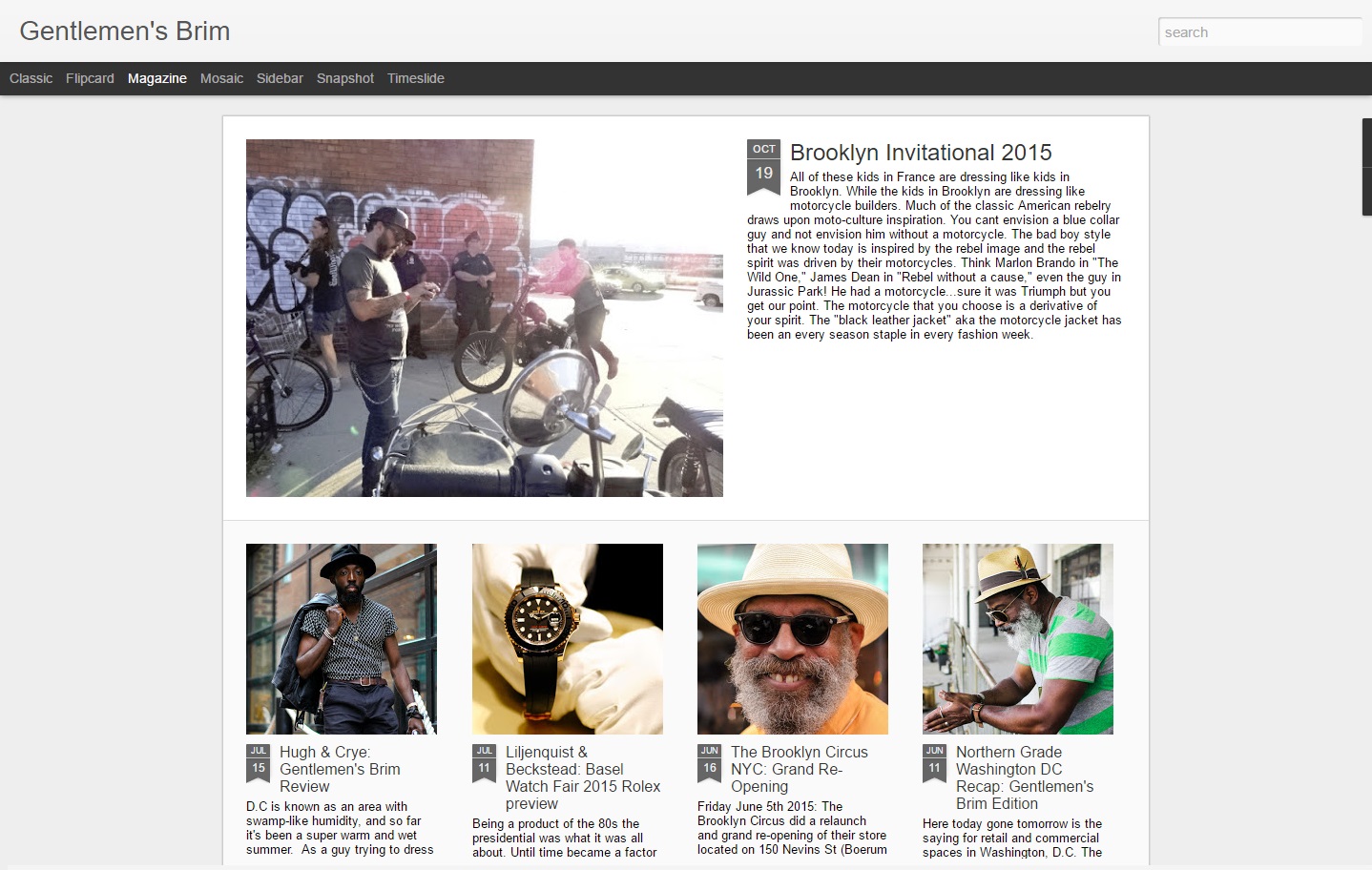 18. Gentlemen's Brim
Gentlemen's Brim is an online magazine that covers menswear, art and gear with a distinct brand of personality and familiarity. The blog's contributors frequently go to events all over America and report back with informative articles and photos. Gentlemen's Brim is the perfect blog for the modern jack of all trades–the kind of man who keeps up diligently with the latest trends in everything from fashion to motorcycles.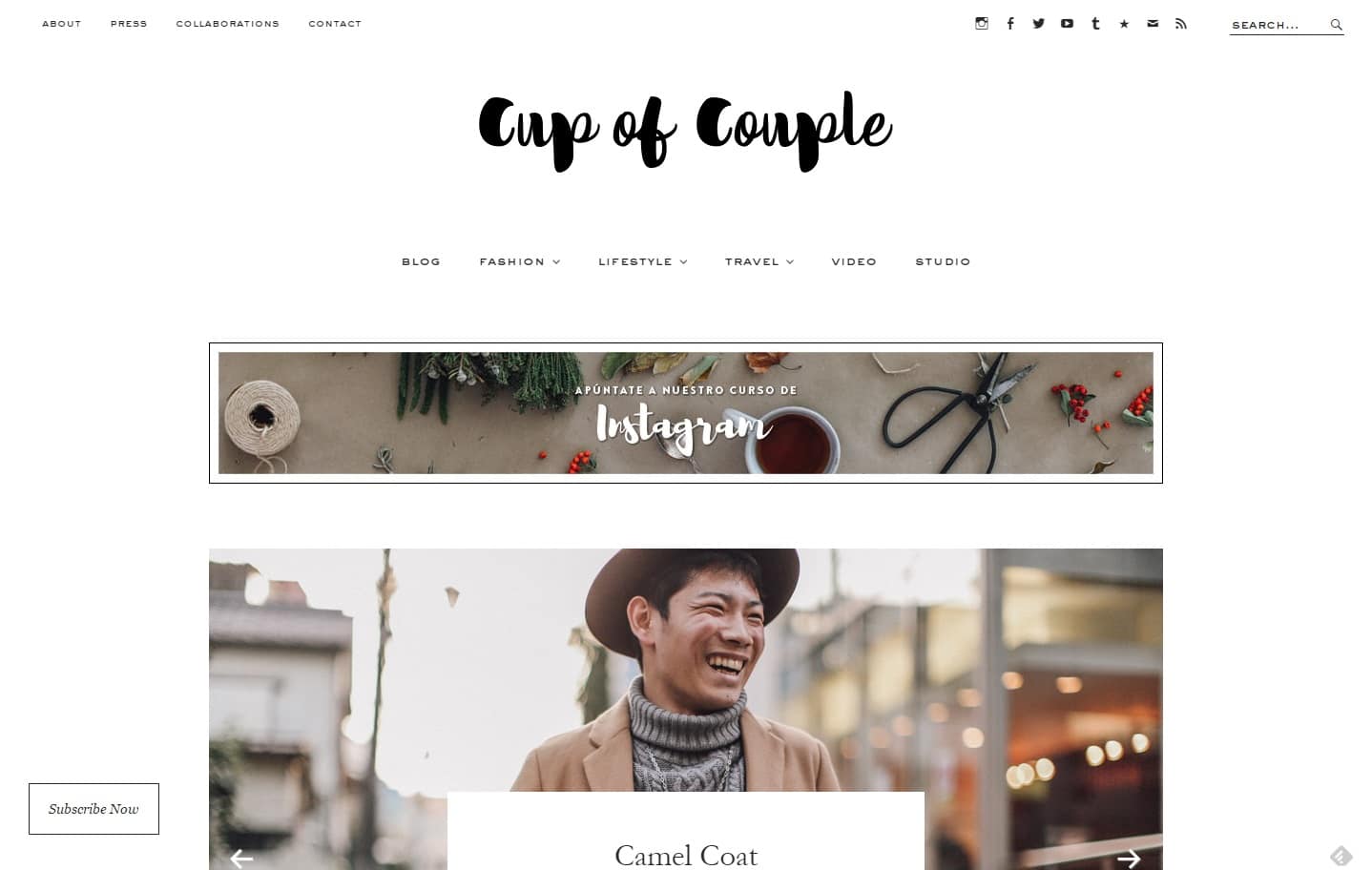 19. Cup of Couple
The "couple" in Cup of Couple is Mike Madrid and Gabriel Garcia, two men's street style connoisseurs penetrating the international blogosphere one article at a time. Their site features magazine-ready photography from exotic locales as well as entries on everything from food to fashion. Underlying each article is a strong foundation of theme and an ample dose of Mike and Gabriel's adventurous personalities.
Founder: Mike Madrid, Gabriel García
Year started: 2011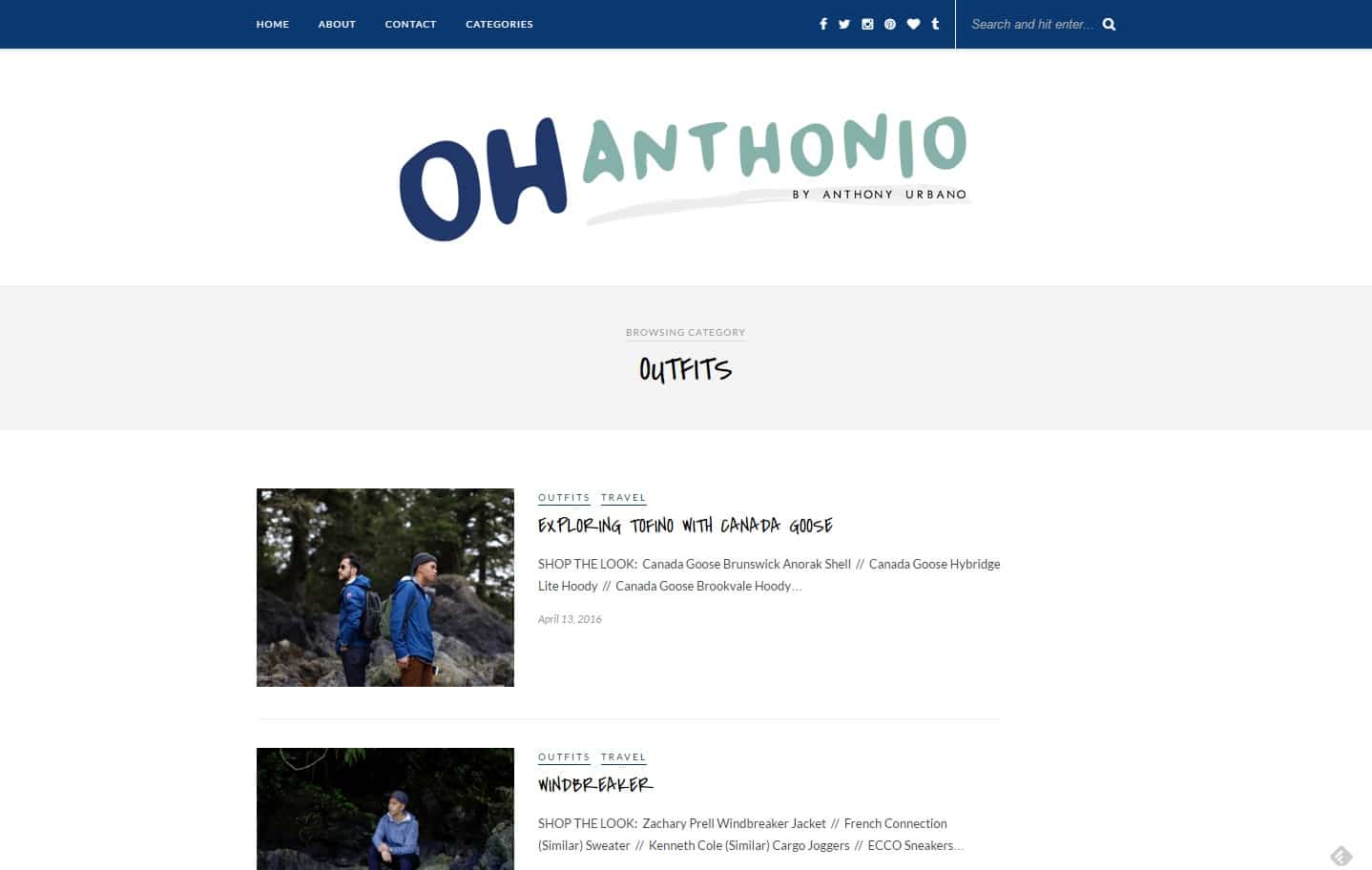 20. Oh Anthonio
Oh Anthonio is all about Anthony Urbano, a creative New York math nerd who wanted to share his journey through life with others. As his own subject, Anthony exudes a personal sense of fashion and taste that extends into the street style culture at large. The blog is a treasure trove of experiences all filtered through the lens of its creator and easy contender on any list of best street style blogs.
Founder: Anthony Urbano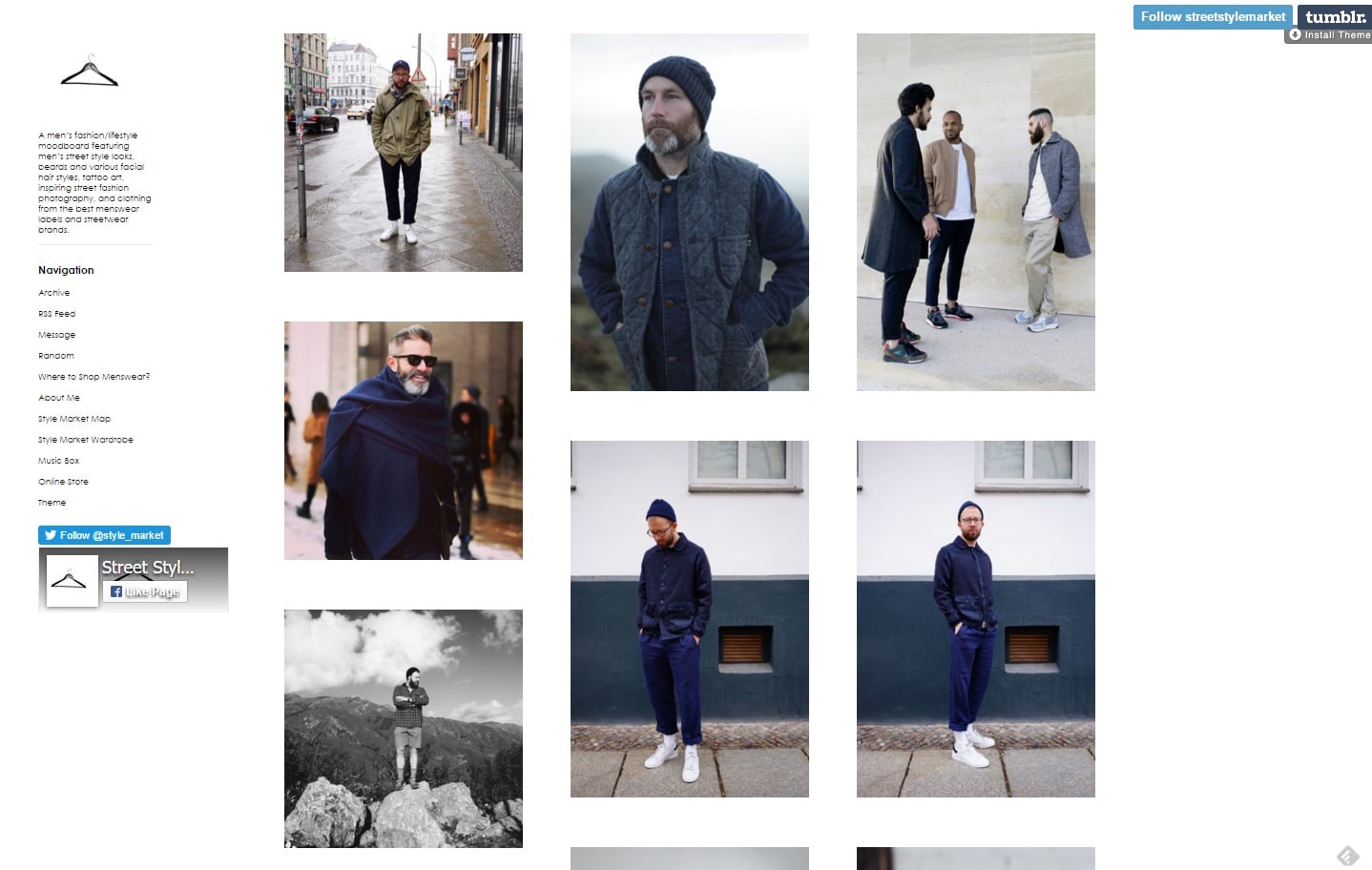 21. Street Style Market
Street Style Market features an expertly curated, London-based selection of the latest in everything from streetwear to tattoos to beards. The layout is primarily picture-driven and easy to navigate. The blog also features handy resources like the "Style Market Map", which highlights some of the best menswear shops in the London area.
You'll also like:
11 Superb Lifestyle Blogs in Australia for a Busy Weekend
Top 10 New Zealand Men's Fashion Blogs
Top 11 Inspiring Instagram Travel Accounts
General FAQ
Is street style a style?
Street style is often based on individualism and doesnt focus on current fashion trends. Street style has changed many ways in which fashion is made and consumed.
What's the best street style blog?
Some of our favourite street style blogs are Guerreisms, Scout Sixteen, The Trend Spotter, and Garcon Jon.