9 Best Australian Lifestyle Blogs
You're finally off work and now burdened with the task of how to spend your weekend. Decisions, decisions! Well, we've decided to save you some trouble by listing out the best Australian lifestyle blogs & bloggers to help get your weekend plans sorted. Use them wisely, Monday will creep around before you know it! Here's a list of the 9 best Australian lifestyle blogs.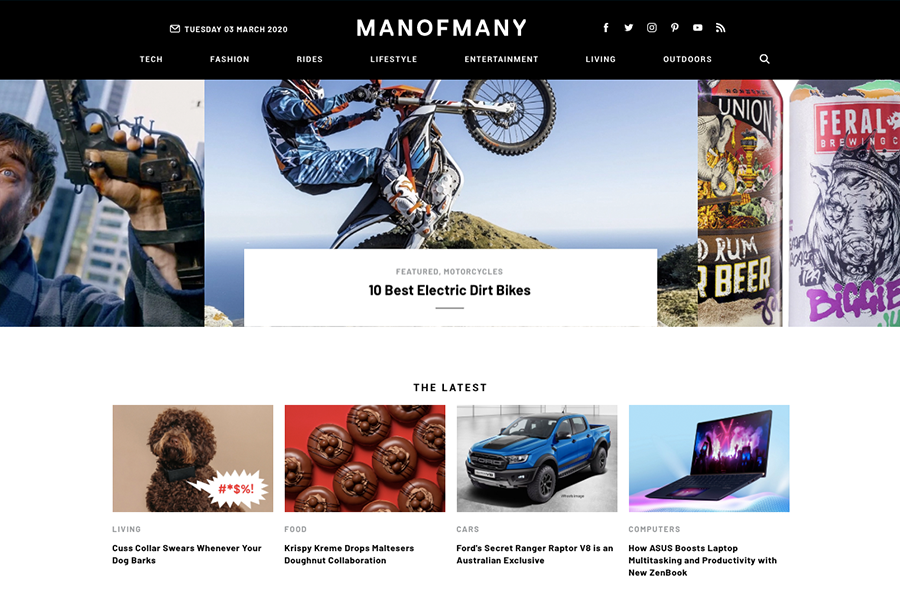 1. Man of Many
Modesty is key, right? Since launching back in 2012, Man of Many has grown to become the largest independent men's lifestyle blog in Australia. And while we aren't above flaunting our credentials, the goal has always been to drop the culture, tech, fashion and gaming news you actually want to read. Whether it's the biggest music festivals you need to know about, the latest tech gear to hit the market or the best new experiences you can't afford to miss, Man of Many is here to help make your weekends a little bit more enjoyable.
Founded: 2012
Based: Sydney
Content: Tech, Culture, Fashion, Gaming
You'll also like:
12 Best Sneaker Blogs
21 Best Watch Blogs
8 Best Australian Men's Fashion & Lifestyle Sites and Blogs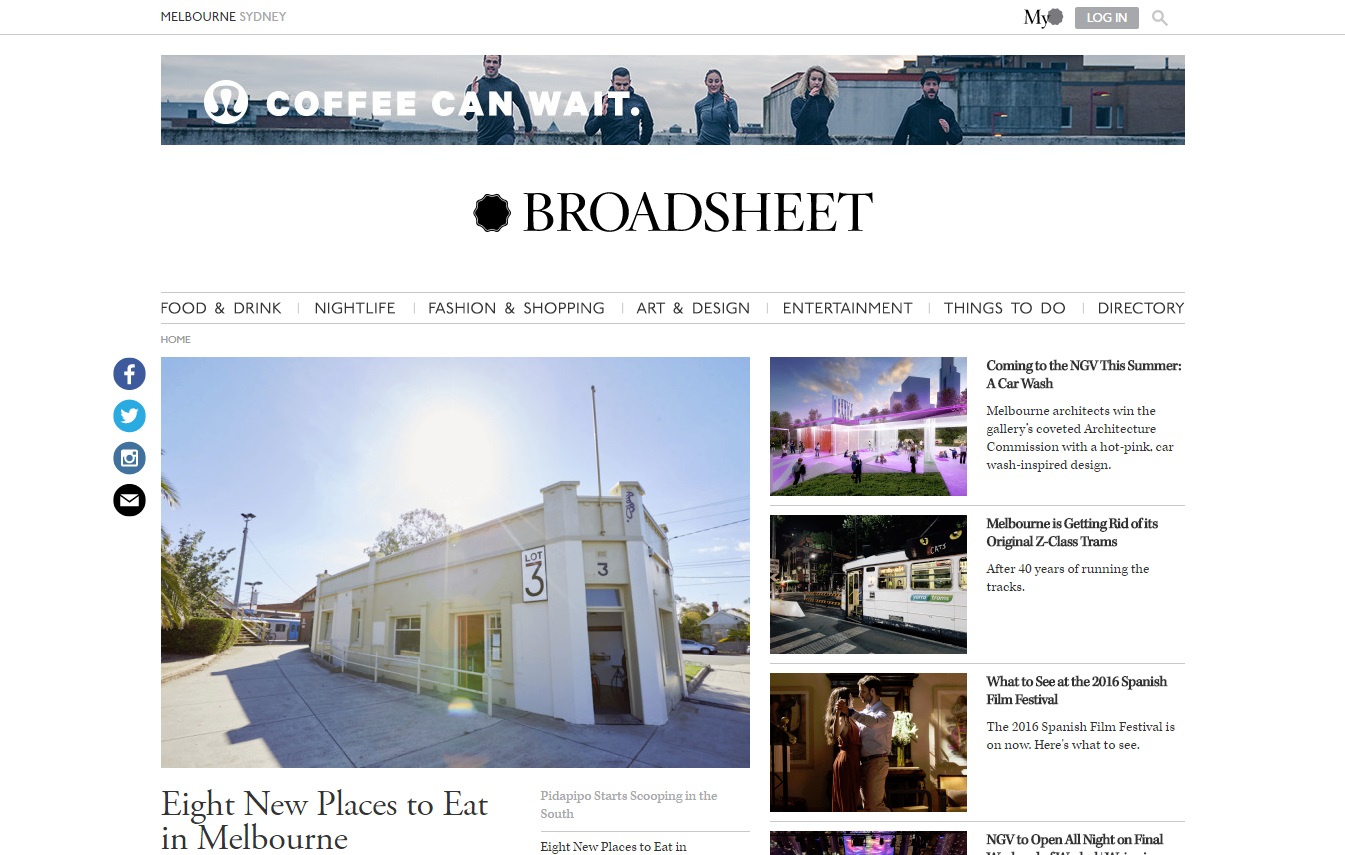 2. Broadsheet
This Aussie lifestyle blog operates out of Melbourne and Sydney and utilises a thorough, albeit playful reporting style to bring you the latest in food and pop culture trends. Broadsheet is the kind of lifestyle site one visits in order to find the activities they didn't even know existed in the first place. In addition to providing coverage of everything noteworthy in food, fashion and pop culture, the site also excels at the customised experience by allowing users to create their own MyBroadsheet accounts. That means you can not only use Broadsheet as a platform to explore the best in nightlife and fashion but also as a space to keep track of your own favourite destinations or your wish list of activities.
Founded: 2009
Based: Sydney, Melbourne
Content: Food, Bars, Culture
---
Featured Video from Man of Many
---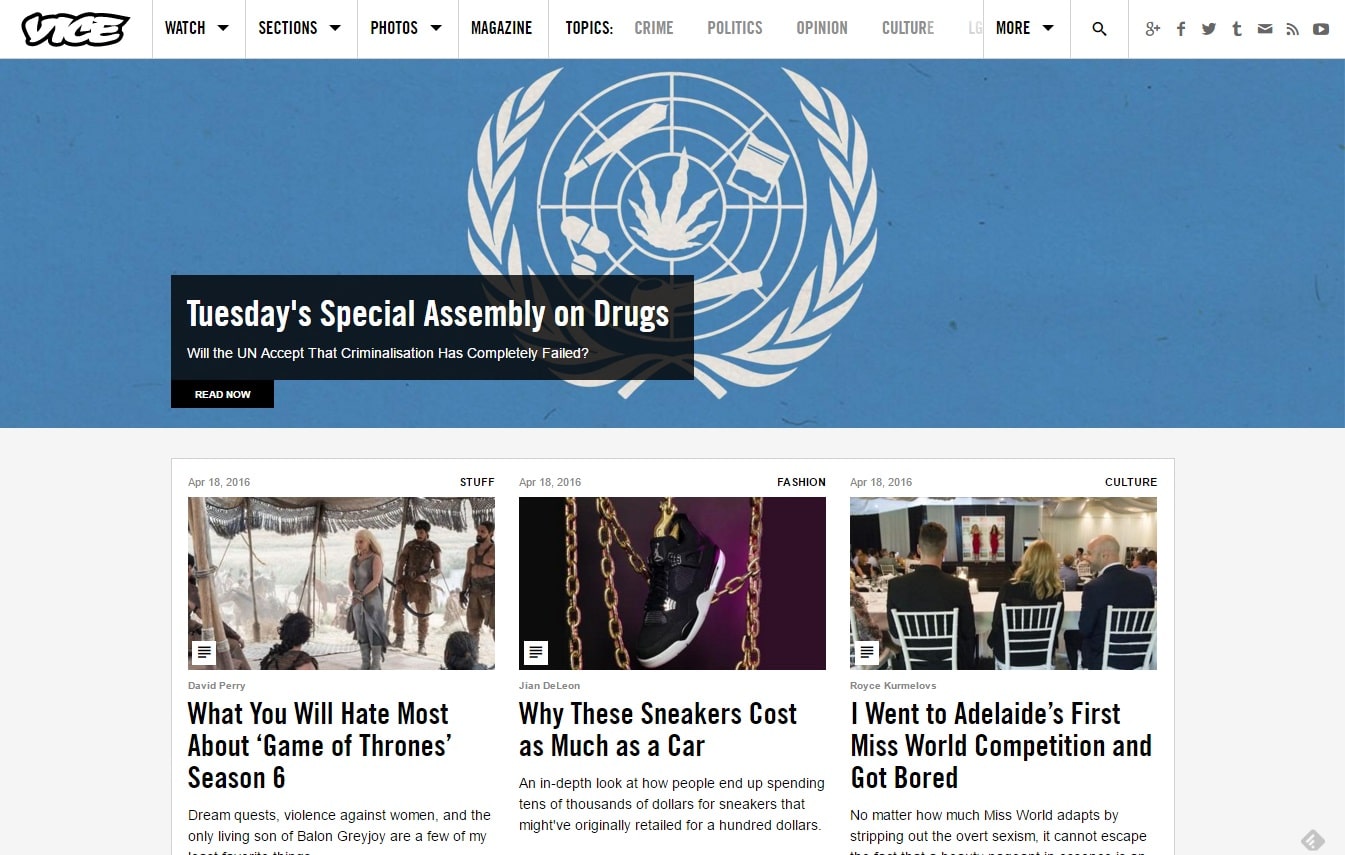 3. Vice
Vice has been making plenty of waves in the past few years and with good reason. The publication represents first and foremost a return to "real news", with reporters who keep their ears to the streets to bring us international stories that the other outlets have been paid not to cover. Vice is also committed to embracing people from all walks of life so as to heighten a vital sense of cultural awareness. As far as Australian lifestyle blogs go, Vice of course appeals to the adventurous types, those who want to step outside their comfort zones by indulging in the experiences of other cultures and ethnicities. By emphasising experiences that are truly new and exciting, Vice is perhaps the best resource for the man who's tired of playing it safe or predictable. After all, one adventure usually leads to another.
Founded: 1994
Based: New York
Content: Pop Culture, Music, Entertainment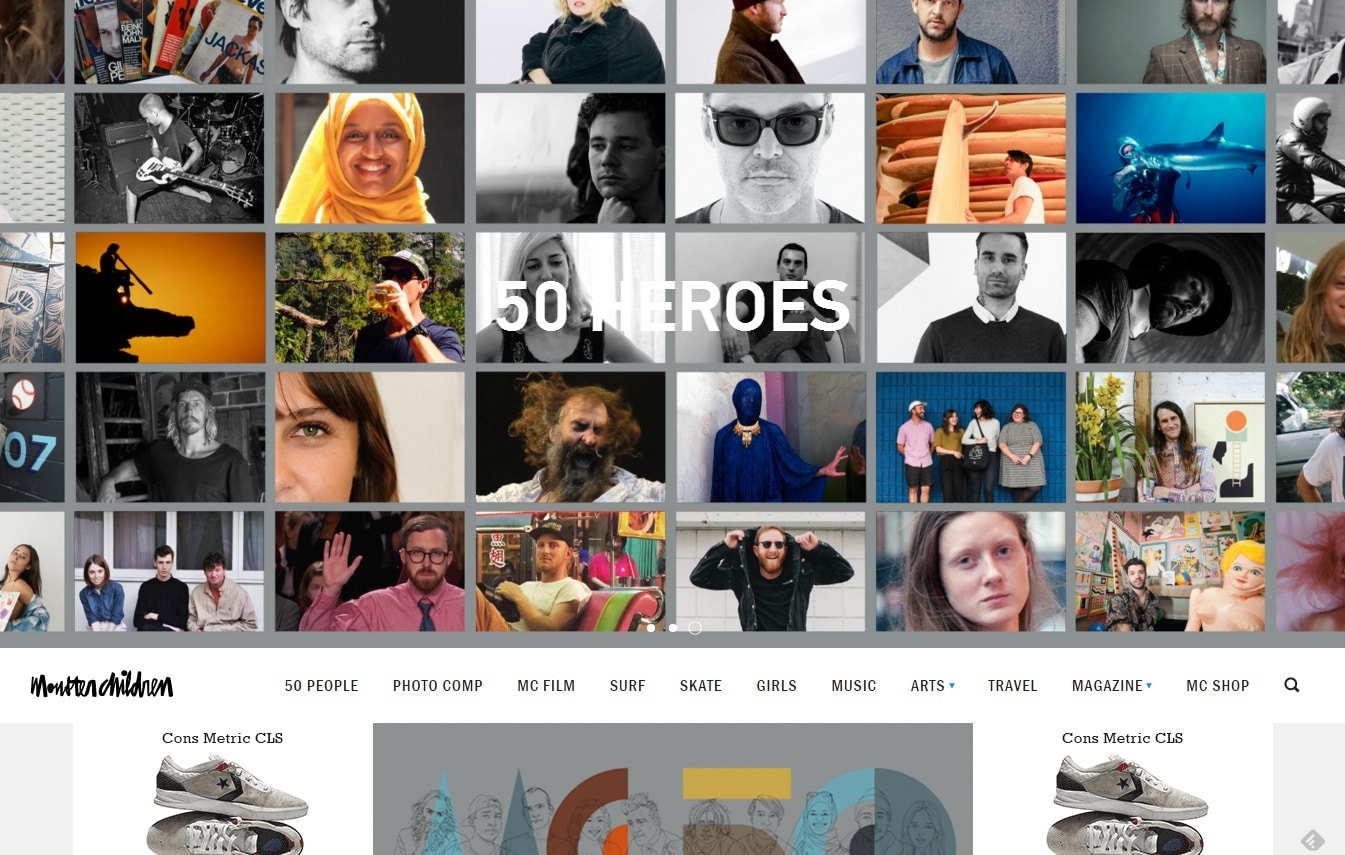 4. Monster Children
If scientists could tap directly into the mind of a twenty-something Australian male, and then convert that data into a website, Monster Children might very well be the result. Don't be fooled by the name. This is the kind of Australian lifestyle blog that takes a no-nonsense approach to all the nonsense that we young men love so much. Smoke, drink, pop culture, hilarious news bytes, girls, surf, skate, travel, fashion, etc. etc. The lifestyle blog is a wealth of stimuli, almost to the point where you want to stay in and play around on the computer instead of going out at all. Of course, should you choose to get up off your ass and say find the best surf spots or go hear some great music, Monster Children has your back.
Founded: 2003
Based: Sydney, Los Angeles
Content: Music, Surf, Skate, Culture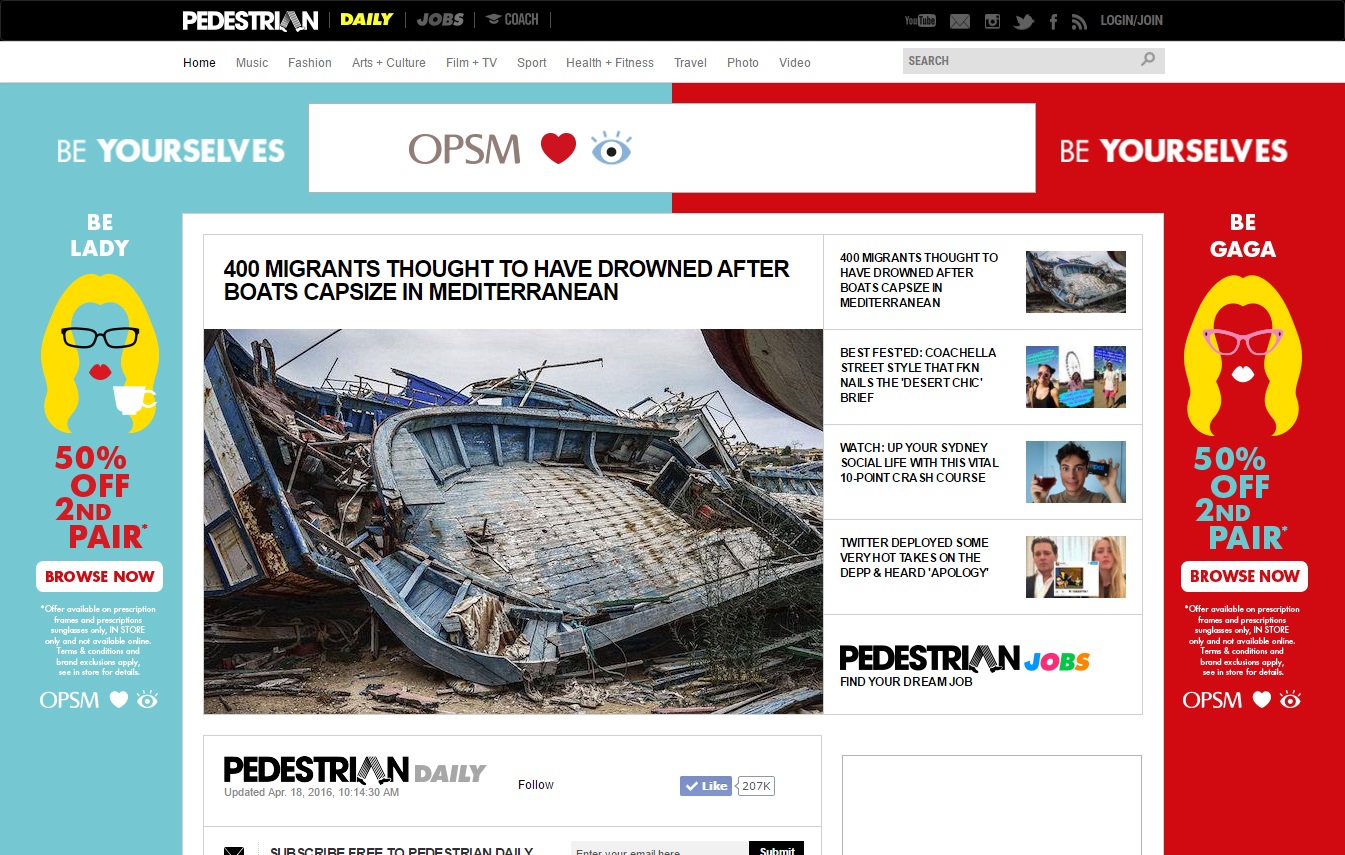 5. Pedestrian TV
This Australian lifestyle blog has branded itself the "house of pop culture" and it certainly has the content to back up such a claim. The site boasts a tremendous portfolio of lifestyle articles, pop culture news, social media events, and its own recording studio in addition to managing content for artists and companies alike. Pedestrian TV is a refuge for all things pop culture and a immersive world unto itself. It offers an endless range of recommendations for those who want to go out and then an equally endless range of entertainment options for those who'd rather stay in.
Founded: 2005
Based: Sydney
Content: Pop Culture, Entertainment, Politics, Music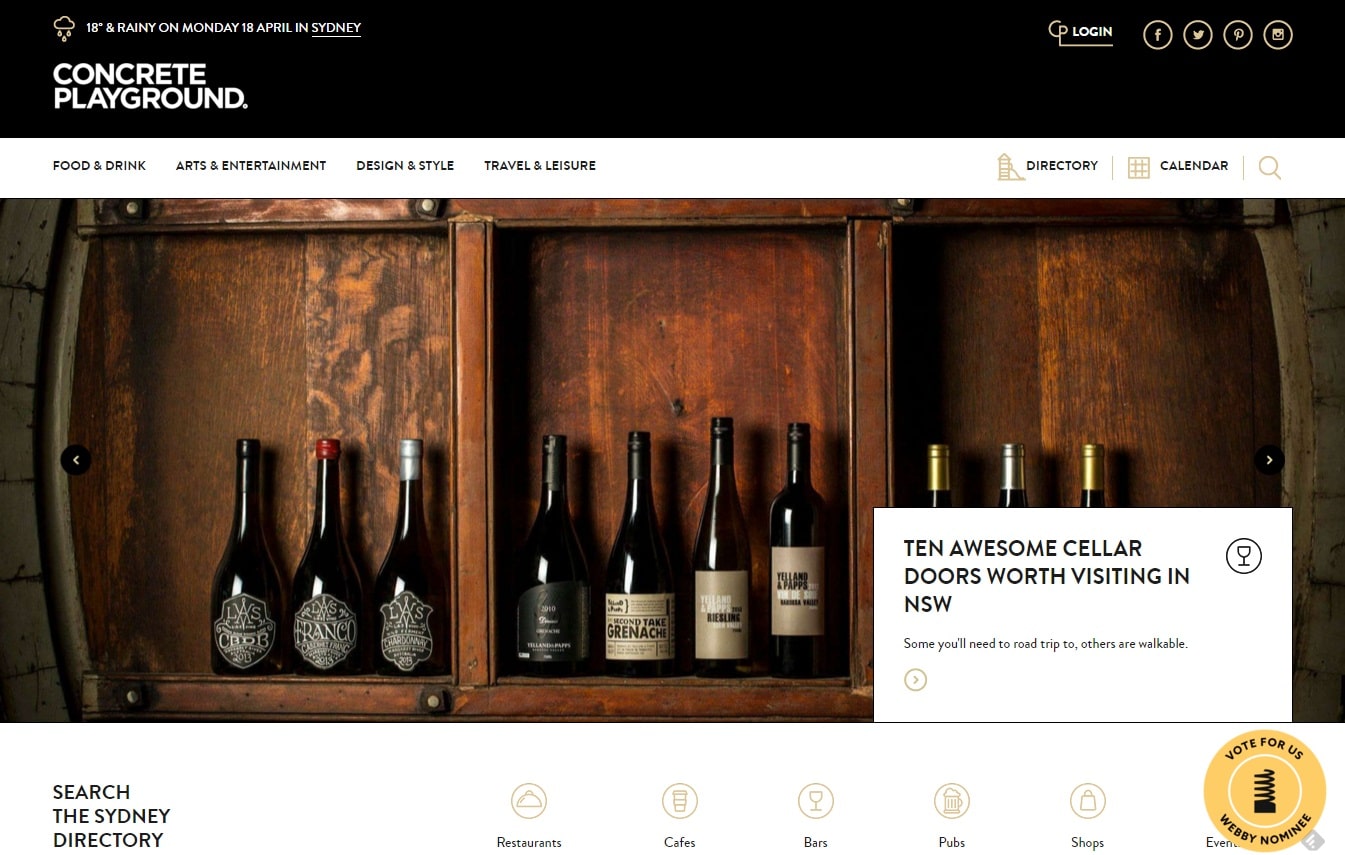 6. Concrete Playground
This lifestyle blog is like the ultimate guilty pleasure take on front page news, with trending articles and pictures dedicated solely to the latest in food, style and travel. The main page is beyond accessible, going as far as providing star ratings of new restaurants as well as articles on the best things to do for the weekend, which is exactly why you came here in the first place. Concrete Playground is also a lifestyle blog where the layout, design, and photography is as tantalising as the food and drink. An essential resource.
Founded: 2009
Based: Sydney
Content: Food, Bars, Culture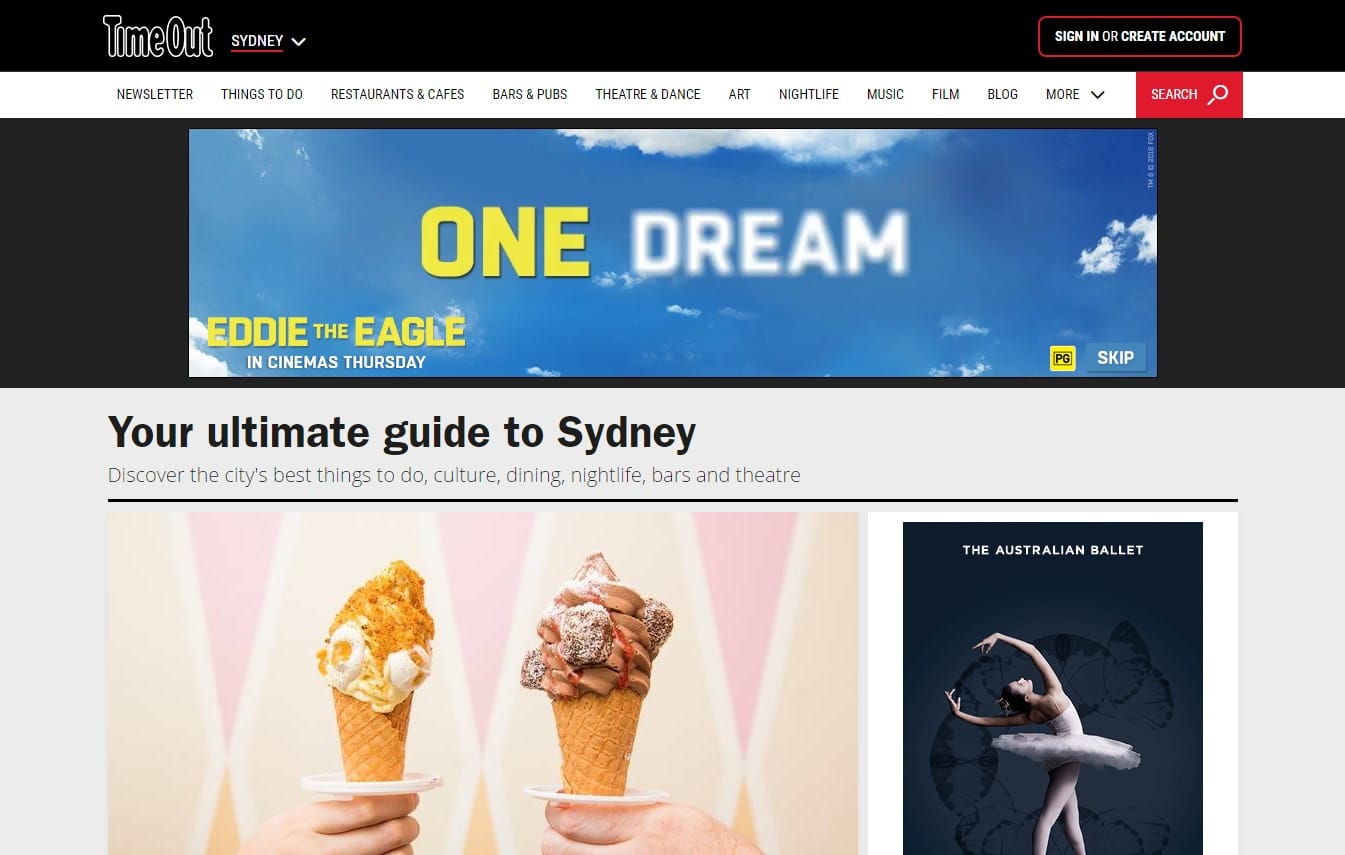 7. Time Out
If you're like most men, you have a few key goals in mind as soon as that proverbial work-bell rings and the shackles are released: where to meet women (or men) and where to get your drinking and eating on. Time Out is way ahead of you, and it's made a name for itself on the world stage as a resource for the best in local activities. Think of it as the New York Times of lifestyle. The Australia edition is no exception and odds are if it's worth doing in Australia then Time Out has covered it. Their staff is tirelessly dedicated to bringing readers the best in everything from food and drink to movies to nearby travel destinations. Additionally, Time Out enables you to book hotel rooms and make restaurant reservations through their site, as if they couldn't get more convenient than they already were.
Founded: 1968
Based: Global, Head offices in London
Content: Food, Bars, Culture, Entertainment
8. Sitchu
New kid on the Australian lifestyle blog block, Sitchu started out as a suburb guide for Sydney. Here, you'll find the coolest ways to spend your weekend, which new restaurants are worth the trip and what's coming up in your neighbourhood. It's the perfect playbook the weekend warrior. Think rosé all day parties, in case you didn't get that from the crispy white and pink palette.
Founded: 2016
Based: Sydney
Content: Food, Entertainment, Culture
15 Best Canadian Whiskies You Need to Try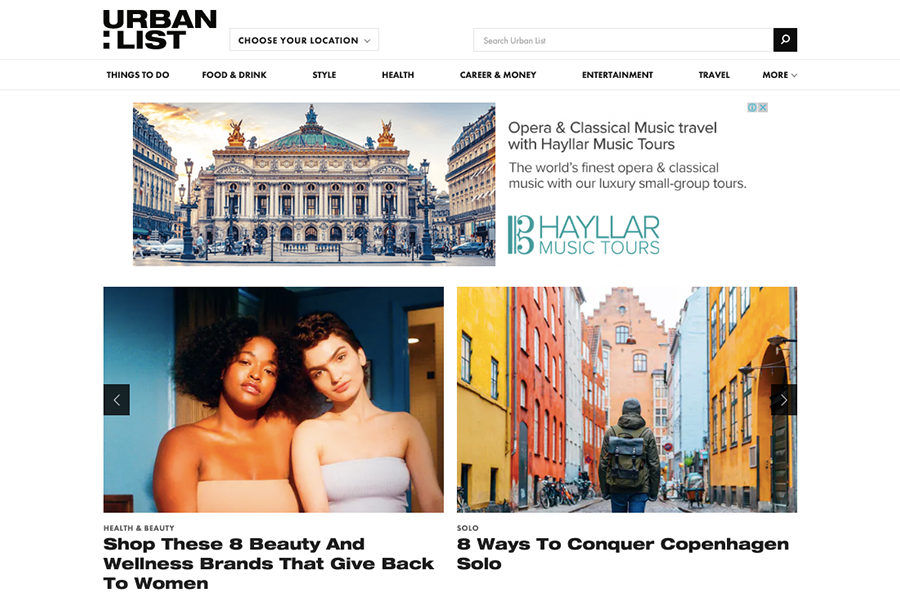 9. The Urban List
Want to stay on top of all the latest events and openings in your city? The Urban List is your perfect partner in crime. The Australian and New Zealand operation filters through the very best in dining, culture and entertainment experiences to get your weekend plans in order. The Australian lifestyle blog has all the information you need to prepare for a killer date, or for a fun weekend with the boys.
Founded: 2011
Based: Brisbane, Sydney, Melbourne, Perth, New Zealand
Content: Food, Bars, Culture, Entertainment
You'll also like:
12 Best Sneaker Blogs
21 Best Watch Blogs
8 Best Australian Men's Fashion & Lifestyle Sites and Blogs
General FAQ
What is a lifestyle blog?
A lifestyle blog is online content that represents the authors everyday life, activities, and interests.
What's the best Australian lifestyle blog?
A few of the best Australian lifestyle blogs are The Urban List, Broadsaheet, Vice, and Man of Many.
---
Featured Video from Man of Many