How to Choose A Shirt For Work
Sponsored by Ministry of Supply
So many cool things are topless. The beaches of Italy, the showgirls in Las Vegas and the Porsche 911 are a few of our favourite things that come without tops. We wish we had the time, money and the resources to live the topless life of fast cars and hot women, but the reality is that we are bound by tops…and shirts. Shirts practically run our lives. We have to wear them to work, to play and everywhere in between because that whole "no shoes, no shirt, no service" thing is real.
But wearing a shirt isn't the worst thing. Some of them are really cool, like the dress shirts from Ministry of Supply. Ministry of Supply takes pride in the craftsmanship of their men's shirts and ensures every detail from comfort to moisture wicking technology is inspected to create one stylish piece on top.
So since we have to wear shirts every day, we might as well take pride in how we look. Here are a few things to look out for when selecting a dress shirt.
You'll also like:
How To Fold A Dress Shirt For Travel
Australian Men's Suit, Shirt and Pants Size Conversion Guide
Anthony Bourdain's Watch Collection went up for Auction
1. Choosing the Fit
Probably the most important aspect of choosing a shirt (or any wardrobing) is making sure it fits properly. There's more to a shirt than getting it on and getting it buttoned. From the collar to the cuff a lot of attention needs to be paid to make sure you aren't out here looking crazy.
The first step to choosing the right fit is getting measured. Sure you could just buy your dress shirts in small, medium or large, but last I checked you weren't an order of fries. You're a man; a man who should know his measurements. Take the time to get measured so you know your neck size and arm length. No one wants a "drunk" looking collar that hangs off your neck nor does anyone want to choke because the collar is too tight. A good rule of thumb is to stick one finger in the collar. If your finger can comfortably fit between your neck and the collar – congratulations, that's your fit. If two fingers have room in your collar, the collar is too big. The biggest takeaway from this advice: go get measured – it will make all the difference.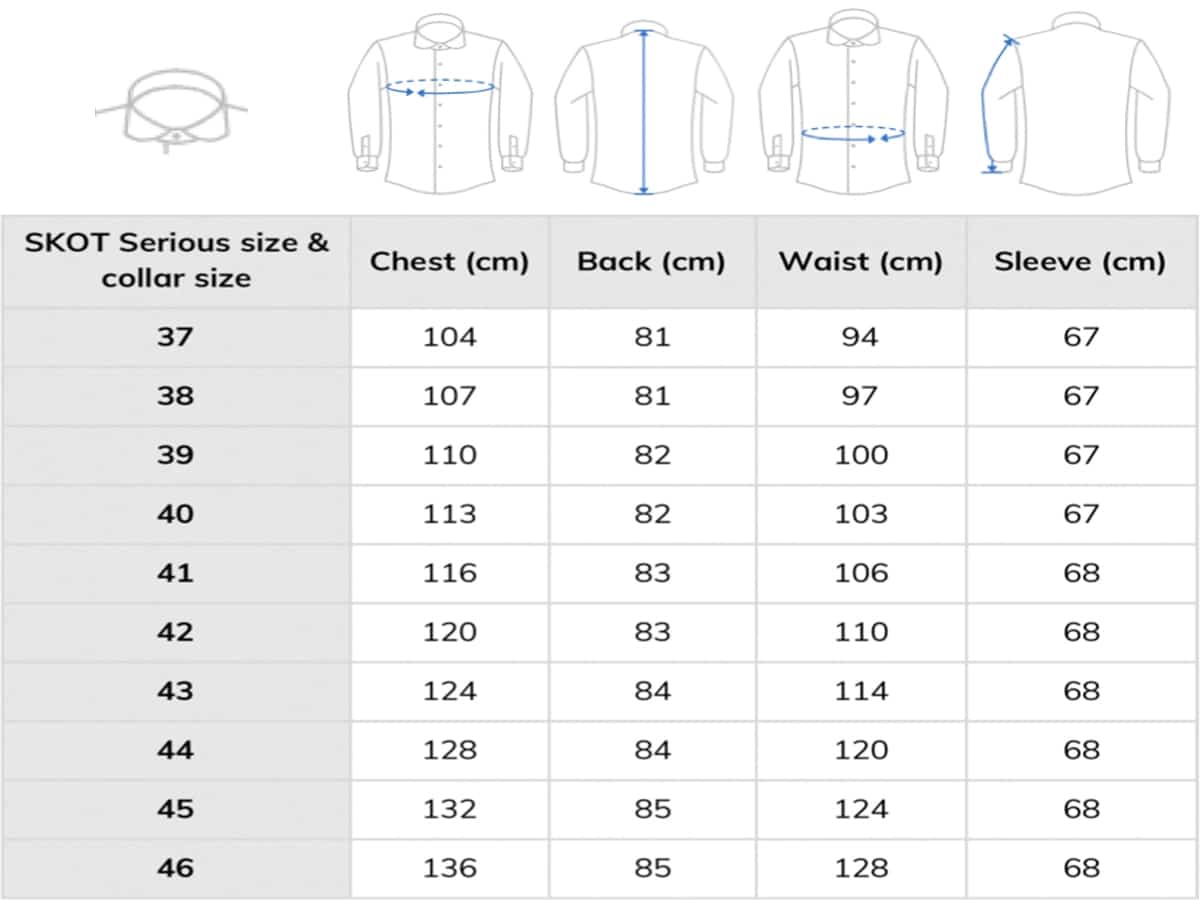 When it comes to shirt length, you would think that part was easy. But alas there are men roaming the streets with their shirts bubbling out of the tops of their pants. Not okay. Your shirt shouldn't so long that it rivals a nightgown nor should it billow so much that it appears you're hiding a pregnancy. There's no reason for all that fabric; it's sloppy. Buy a shirt that fits snug (but not too snug) against your torso and can smoothly be tucked into your pants. The best way to avoid the puffy shirt problem is to ask for your shirt to be "slim fit". *Warning* Slim fit doesn't imply the man in it has to be model thin. Slim fit just implies fitted. Slim fit tees are available at almost any menswear store and are the modern man's answer to dress shirts.
2. Patterns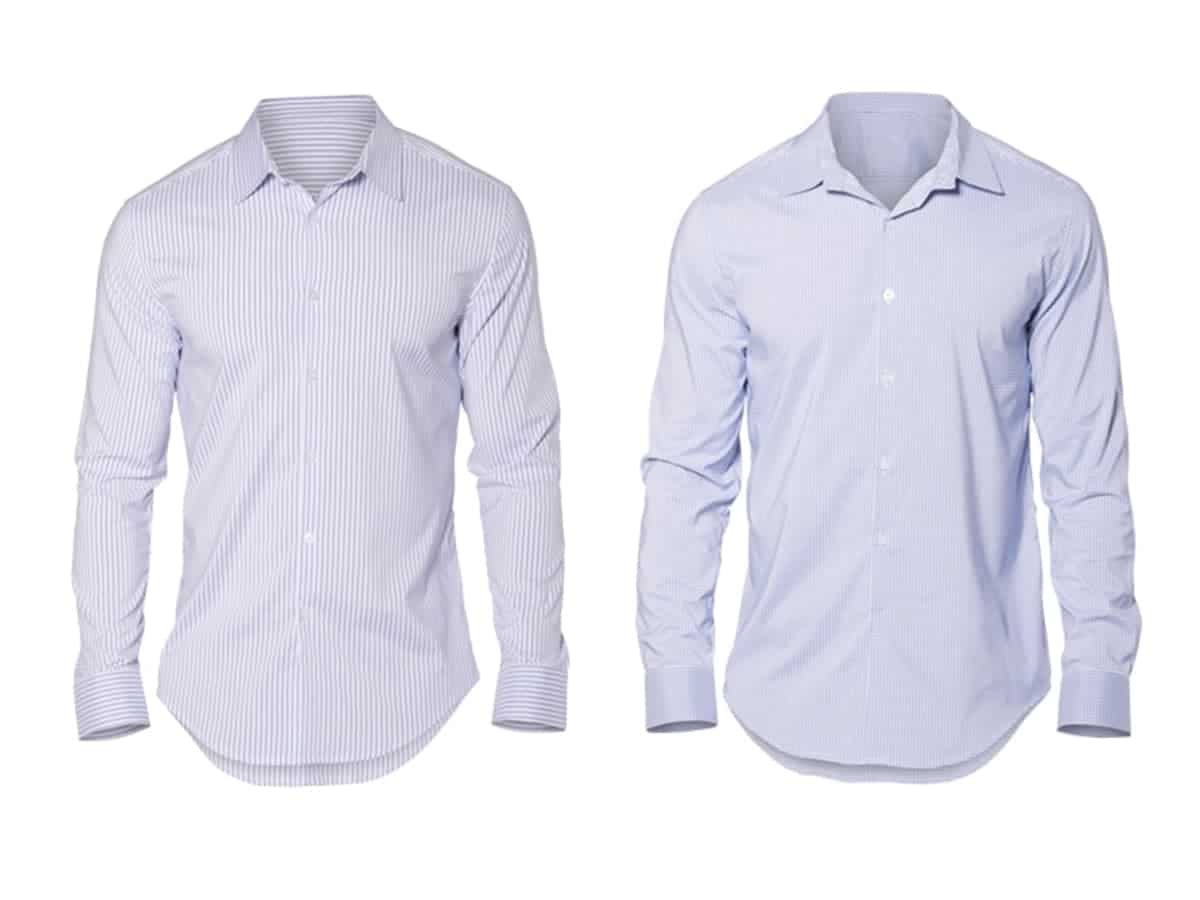 Once you've got the fit down, the second most difficult part is trying to put together an outfit. White, black and blue and stripes are staples in the dress shirt world, but don't be afraid to branch out a little and have fun with colour and/or texture. Right now plaid or gingham print are big trends for dress shirts. A pop of colourful plaid with a dark coloured tie goes well for fall, but once the temps drop even cooler opt for more muted colours to accompany a dark coloured suit. A general rule of thumb is that your suit should only have one highlight; if your shirt is brightly coloured, keep the rest of your look (jacket and tie) plain.
3. Fabric & Material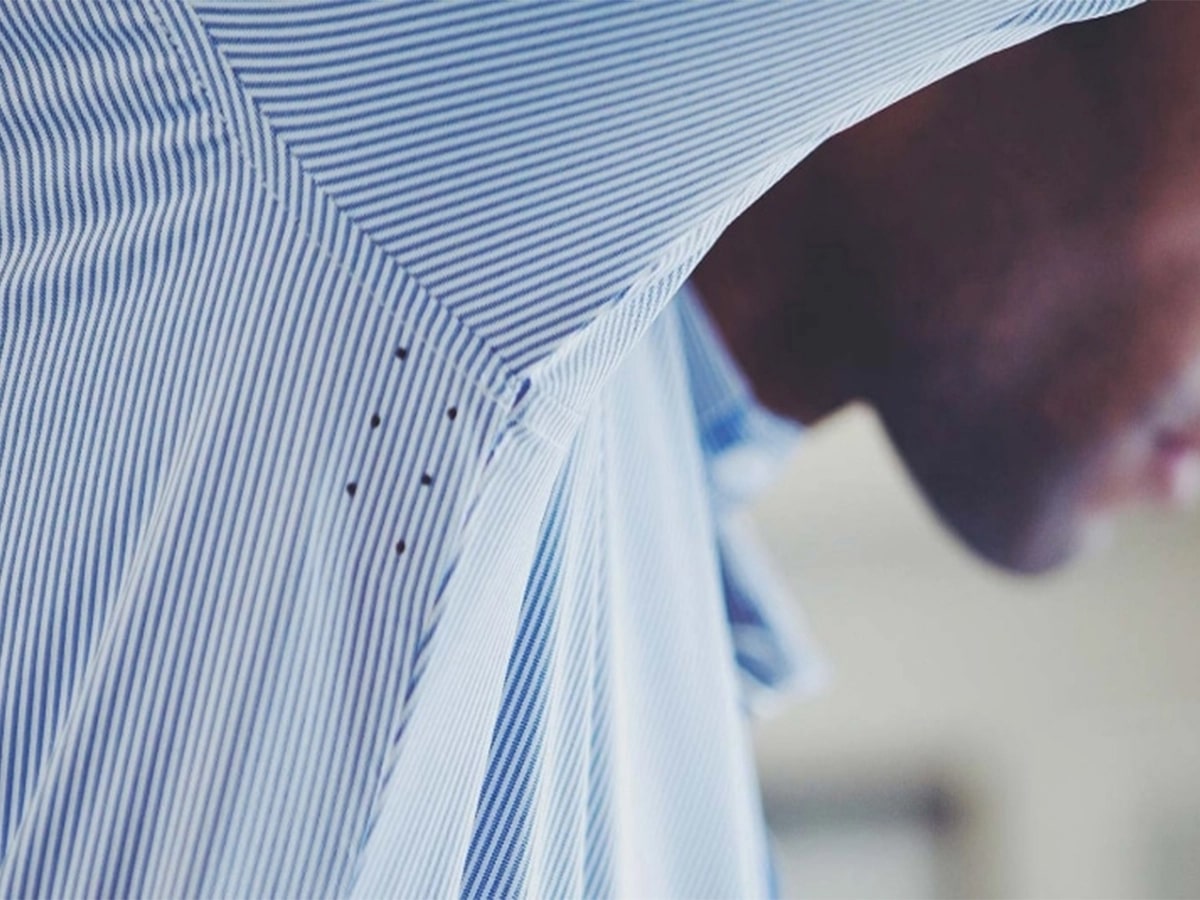 If you're required to wear a dress shirt and tie to work every day you know the struggles of what 2 pm feels like in a button down. You're sweaty, irritated and dying to get out of that thing. Here's three options for fabric choices:
For a day in the office, you'll want breathable materials like cotton or cotton blends. Cotton is durable, reliable and easy to wash and wear again and again.
Linen is another breathable fabric that is perfect for summer, but linen also wrinkles like a Shar Pei. Try to avoid wearing linen in situations where you might have to move around a bunch.
Silk is always the classy choice, but much like linen, silk can only be worn in situations that don't require much activity (nothing worse than a sweat stain on silk).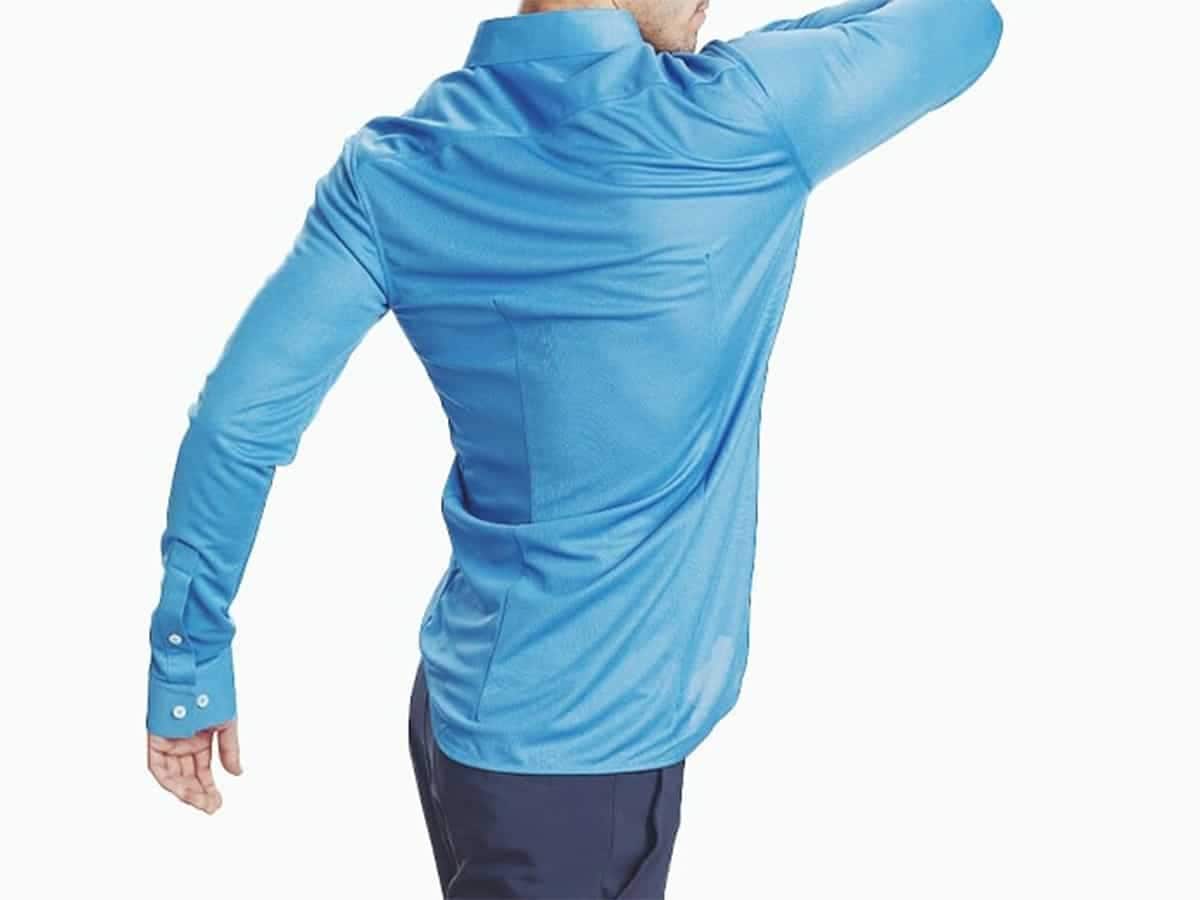 Archive Dress Shirt – Ministry of Supply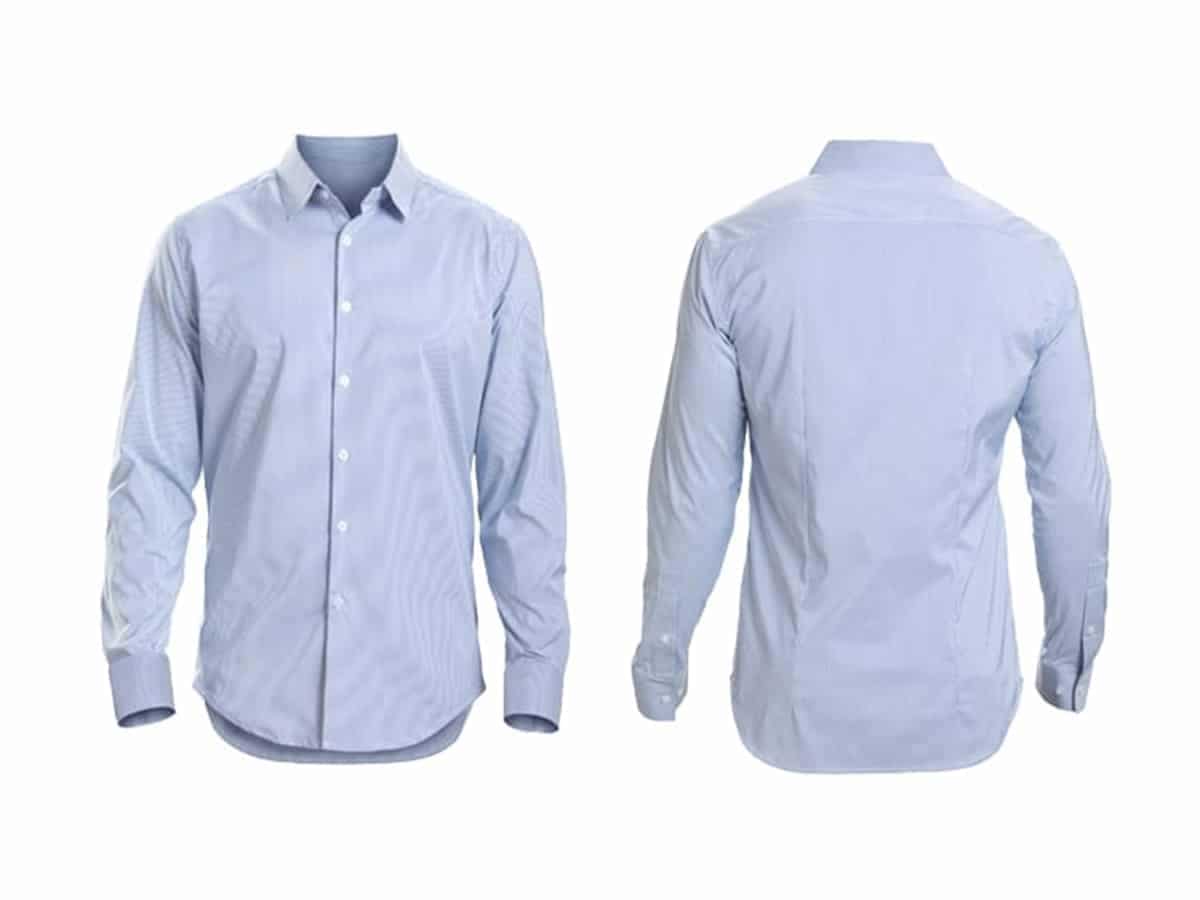 At Ministry of Supply, they've done all the hard work and have made it a lot easier for you to find your fit and choose your pattern of choice from a selection of body friendly fabrics. They take a lot of pride in constructing their shirts because to them, they aren't just shirts. They believe that clothing should be considered an extension of your body – enabling you to limitless potential (there goes that topless concept, again).
Founders Gihan Amarasiriwardena, Kit Hickey, and Aman Advani were passionate about filling a void in the menswear industry. They wanted to find a way to combine style with performance technology (moisture wicking, climate adaptable) to create a line of menswear that was not only functional, but fashionable. From there Ministry of Supply was born – a line of waterproof, wrinkle proof, odor-absorbing, temperature regulated menswear created with those capabilities built right into the fabric. One such product designed from this awesome meeting of the minds is the holy grail of dress shirts, The Archive Shirt.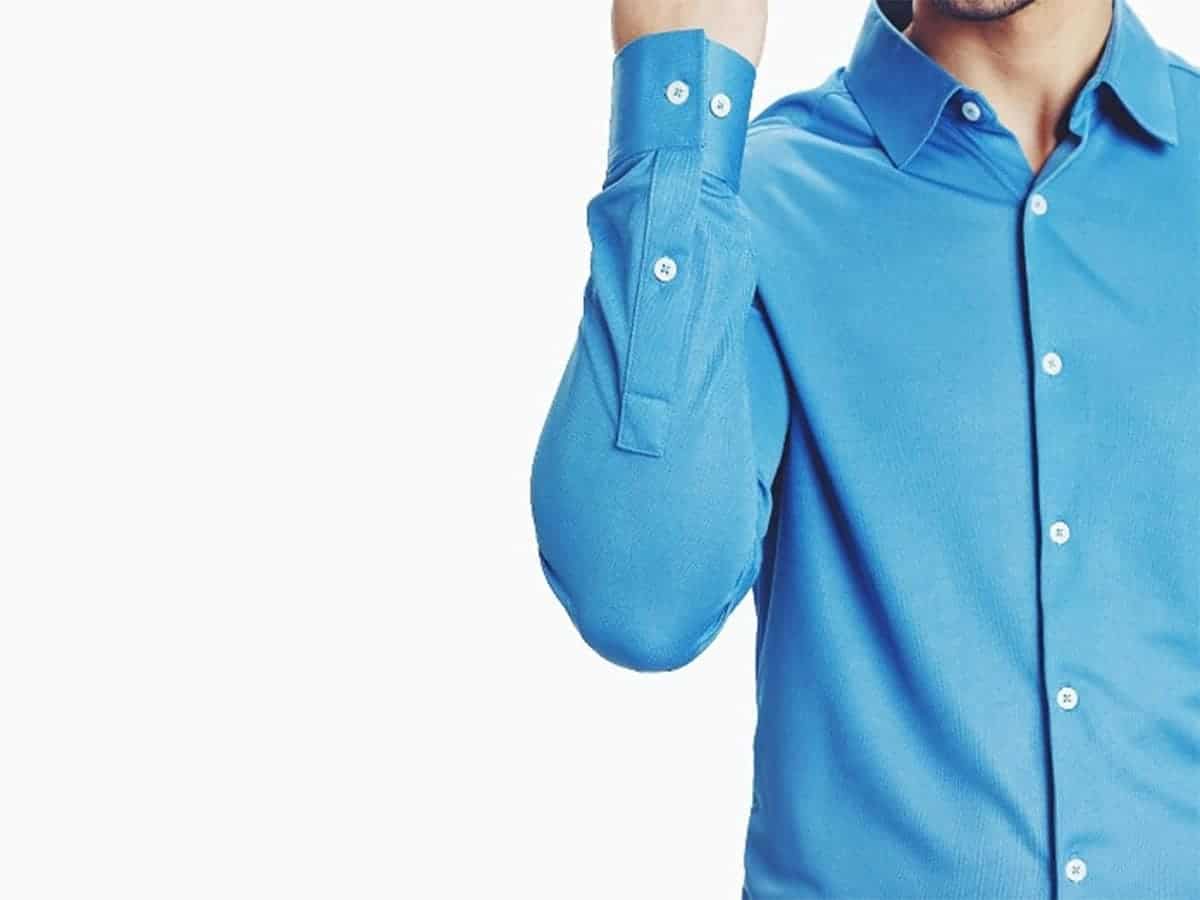 The Archive Shirt is a button-down shirt that comes wrinkle free, with two-way stretch and a brushed finished fabric. The Archive is also comes with a performance like moisture-wicking technology and includes a laser-cut ventilation system to ensure breathability and decrease armpit stains.
When it comes to finding the right dress or work shirt, the fit, pattern and fabric have a lot to do with how your overall look comes together. By taking function and fashion into consideration, Ministry of Supply takes the stress off your shoulders and guarantees that you will feel good about your shirt selection.
Ministry of Sup28ply
Founded: 2012
Founder: Aman Advani, Gihan Amarasiriwardena, Geraldo Aldarondo, Kit Hickey, Kevin Rustagi
Location: Boston, Massachusetts, USA
You'll also like:
How To Fold A Dress Shirt For Travel
Australian Men's Suit, Shirt and Pants Size Conversion Guide
The Wind Up – Watch News #59