How to Sell Your Rolex Watch Online
In Partnership with Bob's Watches
For any number of reasons, there may come a time for you to sell your beloved Rolex watch. When you do, you'll want to extract as much value as possible. Unfortunately, it's a process that's often much easier said than done, especially if you plan to sell the Rolex online. After all, the Internet can be a wildly unpredictable place, where what appears to be an easy sale can quickly become a vicious scheme.
On the flip side of that coin, potential buyers won't throw down their hard-earned cash if they can't trust you as a seller. Meanwhile, Googling "sell Rolex watches near me" will simply land you at a local dealer, who invariably buys low and sells high—that's no way to get top dollar.
Should you be wondering how to sell Rolex watches online, we're here to help. And if you'd rather skip straight to the source, visit Bob's Watches, arguably the most trusted Rolex dealer on the Internet. Not only does the site give you the best price for your watch, but if you're in the market for a premium pre-owned Rolex, it's definitely the place to go. Their pre-owned Rolex Submariner page alone is the stuff of legend.
Naturally, you might still need a few pointers before simply hopping over to Bob's to sell Rolex watches. For that, we have you covered.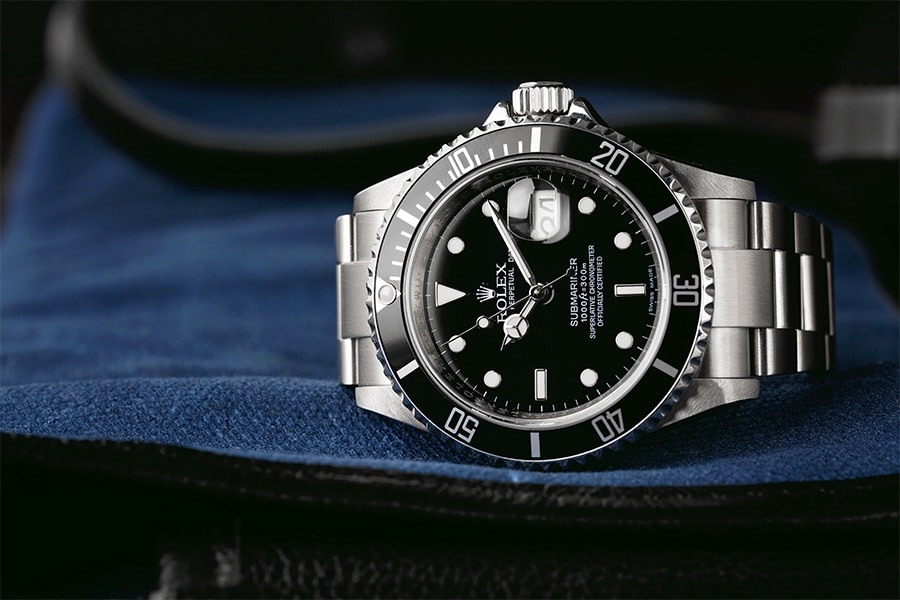 Find a Trustworthy Dealer
Selling your Rolex watch is not all that different than selling other high-ticket items, in that you can always find someone to buy it, but you can't always find someone to pay market price for it. Hence, you might be wondering: where can I sell my Rolex without getting ripped off? For that, you'll need a reputable dealer.
We know, we know. Who needs a dealer when you can just hop on eBay and sell your Rolex to the highest bidder? Allow us to provide a word of caution against such a measure, as you're setting yourself up for potential disappointment.
For starters, picture yourself as an eBay buyer. Would you pay top dollar for a Rolex from a relatively new account or one with virtually no history of selling watches? Probably not. The same logic applies to anyone who might buy from you through eBay. They have no reason to trust you so why should they pay top dollar for your merchandise?
Furthermore, if you're not an expert or if you haven't had the watch appraised in person (which costs money), there's a good chance you'll grade it improperly or provide inaccurate information. That can result in either a return or a refund situation, causing you to lose money on the deal.
Meanwhile, eBay is also a petri dish for potential scams. To that end, you might fetch what seems like a high price for your quality Rolex, only to end up dealing with a buyer who wants to meet in person and pay by check. Even if the check clears at first, the buyer can cancel it days or weeks later, leaving you high and dry. Trust us—it happens all the time.
For similar reasons, you should avoid sites like Craigslist, where the majority of legitimate buyers are the ones looking for unbeatable bargains. And as we said above, your local Rolex dealer simply won't get you the kind of value you're hoping for.
What you want instead is a trusted Rolex dealer with an established history of online sales, a clean layout, and a pain-free process. Basically, you want Bob's Watches. They'll pay for the shipping and give you the best price for your Rolex watch.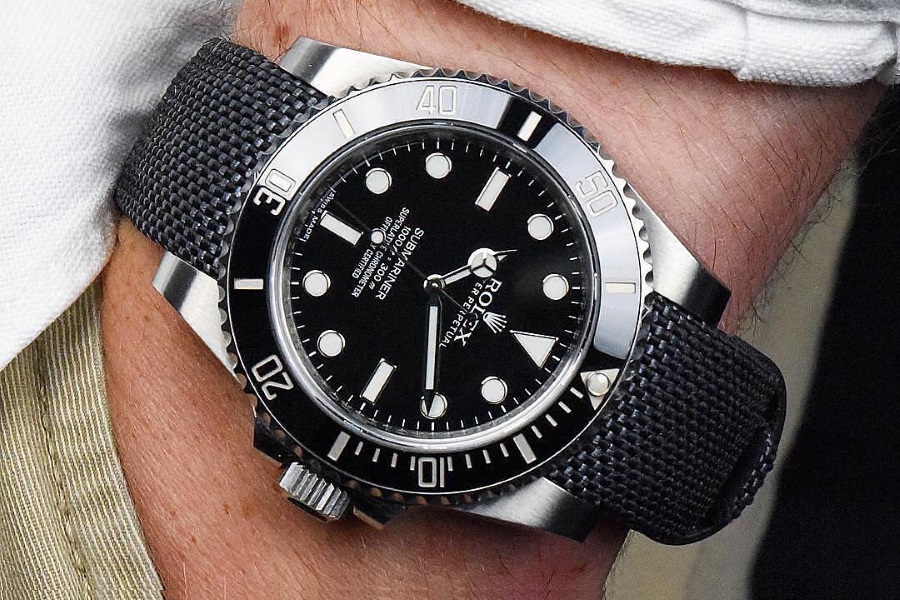 Gather All the Necessary Data About Your Rolex
Like cars, Rolex watches come in different variants, even for the same general model. Along similar lines, you may have taken your Rolex in for repairs or replacements. All of these factors (and more) can affect the watch's value, which is why you'll need to gather pertinent info about your Rolex before selling it. Specifically, you should obtain the following:
Your watch's model number, which can be located on the original paperwork (or by following the steps laid out in this video).
Your watch's serial number, which can be obtained by using a special tool.
Any receipts, records, service papers, or warranty papers pertaining to the watch.
Any original or spare parts for the Rolex bracelet, regardless of condition.
If you can find the original box and documentation for your Rolex, it will increase the overall value of the watch.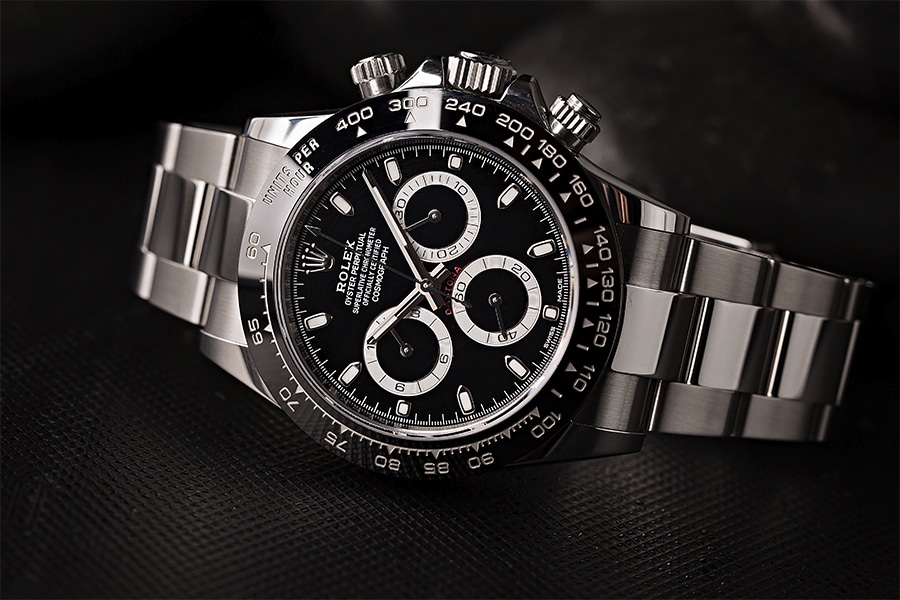 Have Your Rolex Appraised
There was a time (and indeed, there still is) when it cost upwards of $200 to have your Rolex appraised by a local dealer. Thanks to sites like Bob's Watches, however, you can get a free quote. All you need to do is fill out the necessary form, providing as much information as possible (see above).
Photos are technically optional, but consider them mandatory, as they will give a better idea of the watch's condition. Accordingly, you'll want to take numerous pictures from various angles so the dealer can provide you with an accurate quote.
While we can't speak for every online dealer, Bob's Watches will send you a price quote within 24 hours or less. The site also delivers a "best price guarantee," meaning they will get you the maximum value for your Rolex.
Send in Your Watch
If you've decided to sell your Rolex watch through a trustworthy online dealer, the next step is to send the watch in. Because you don't want to lose money before you've made any, you should find an online dealer who pays for FedEx shipping with full insurance. They'll send you a label to print out, which will have tracking information on it. Naturally, you'll want to pack the watch with extreme care before shipping it.
As you might have guessed, Bob's Watches pays for FedEx shipping with full insurance and a tracking number. They also record every step of the intake and rating process as a visual document.
Make Sure You're Getting a Fair Price
In case it's not yet obvious, selling a Rolex watch entails a slew of variables. Furthermore, if you're selling to a reputable dealer, it's inevitable that they won't give you full retail price. The ultimate goal is to find a trustworthy dealer who will grade your Rolex watch accurately and give you the fairest market price for it. When they put together they're final offer, they'll consider the following:
Model and serial number.
Condition, service history, original vs replacement parts, and overall functionality.
Bracelet material, style, and condition. They'll also count the links.
Documentation in the form of sales or service receipts.
Whether or not the original box is included.
It basically goes without saying that you should have all this information ready before you even send the watch in, to ensure that you and the dealer are on the same page.
Consider Trading In
No one argues with cold hard cash, but if you fancy yourself a true collector, trading one Rolex for another might make more sense. That's because sites like Bob's Watches will give you more in trade credit than they will in cash. In other words, exchanging Rolex watches puts more value in your hands (and on your wrist). Plus, it's a great way to run through choice models without breaking the bank. After all, who can argue with Bob's extraordinary collection of Rolex Submariners?
Get Paid
The best part of selling your Rolex is getting paid, though this can sometimes be the hardest part as well. For example, if you've decided to opt for some sort of consignment deal, or sell your watch to a shady website, then you might find yourself waiting for a payment that never arrives.
This is yet one more reason to go with Bob's Watches. If and when you agree with their valuation, they'll either overnight you a check or set up a direct wire transfer for the payment in full. Selling your Rolex doesn't have to be like something out of a bad crime movie, and with Bob's Watches, it never will be.
General FAQ