Smart Casual Men's Dress Code Guide
In the vast space between formal attire and couch potato wear of men's fashion, the smart casual dress code carves its niche. But what exactly is men's smart casual, sometimes known as neat casual? Not to be confused with business casual (though the two are similar), men's smart casual involves combining choice apparel from just below the high-end sphere of men's fashion with the kind of comfortable, but still stylish garb that you might wear to a company picnic.
Given its famously wide reach, the men's smart casual dress code is perhaps your foremost chance to exhibit a true sense of personal style. However, you should still be operating within the traditional tenets of contemporary men's fashion. It is "smart" casual after all, not stupid casual. Likewise, most men treat the "casual" part as an afterthought while focusing primarily on the "smart", though not to the point of appearing overdressed. To provide a firmer sense of what men's smart casual fashion is all about, let's break the smart casual dress code down from head to toe.
You may also like:
How To Dress Like a Peaky Blinder
A Guide to Men's Dress Codes
27 Best Sustainable Men's Fashion Brands
A Guide to the Men's Black Tie Dress Code
What is Smart Casual Attire for Men?
Given the smart casual dress code's somewhat ambiguous nature, it's no surprise that most sources remain elusive when defining it. Along similar lines, if you approached the nearest gentleman and asked him "what is a classy casual outfit for guys?", he might reply with something as vague as "well, that's up to you, mate!" Nevertheless, most experts agree that the men's smart casual dress code, by definition, equates to generally handsome attire that retains an informal edge. Think blazers with khakis and quality moccasins and you're heading in the right direction.
To that end, the men's smart casual dress code relays a clear sense of style, but not to the point of being overly formal. It's equal parts breezy and fashionable and never forced. The colours should match and the apparel should be tailored when applicable, but it shouldn't look like you spent two hours in front of a mirror before putting the ensemble together. Remember, it's smart but casual. One quick rule: when in doubt, stick closer to the smart.
History of the Smart Casual Dress Code
According to Wiki, the term "smart casual" was first coined in Iowa of all places, in the year 1924. That's when a local newspaper referred to a sleeveless dress get-up in the following manner: "It is at once practiced and gives a smart casual appearance". The concept would take on a life of its own over the course of the 20th century, eventually playing a key role in the development of the men's "business casual" dress code during the 1950s. However, while the business casual dress code implied an informal suit made of lighter materials than traditional suits, the smart casual dress code remained broader in scope, allowing for a wider range of apparel to enter the fold.
Do's and Don'ts of Smart Casual
While the specifics of men's smart casual (or neat casual) wear can vary from place to place and culture to culture, a few things remain constant. Here are some general "do's" and don'ts" when it comes to smart casual wear:
Do wear a tailored blazer that's made of lightweight materials (cotton, linen) during warmer seasons and heavier materials (wool) during colder seasons.
Don't wear a windbreaker or any other type of athletic coat or jacket.
Do wear a dress shirt or tight-fitting sweater.
Don't wear a sweatshirt or hoodie.
Do feel free to wear a clean, neutral, tight-fitting, premium t-shirt.
Don't wear a visibly casual t-shirt of inferior quality or loud colour.
Do wear khakis, chinos or a nice pair of denim.
Don't wear sweatpants or running pants.
Do wear tailored shorts that retain a clean, slim profile and land above the knee.
Don't wear cargo shorts, board shorts, swim trunks, loose-fitting shorts or outwardly athletic shorts.
Do wear comfortable, but still fashionable shoes like Oxfords, brogues, boat shoes, moccasins or even slip-on sneakers that are high in quality and neutral in colour.
Don't wear athletic sneakers, trainers or flip-flops.
Do aim for neutral colours and stylish patterns, making sure everything matches.
Don't wear loud, flashy colours and patterns unless it's intrinsically part of your personal style.
Smart Casual Clothing Ideas, Tips & Suggestions
As with so many dress codes, smart casual attire falls somewhere between personal expression and societal convention. Hence, we're not going to tell you how to be you. What we can do is provide a more intensive breakdown of smart casual norms so that you stay within a given framework. Here are some men's smart casual mainstays that will never steer you wrong: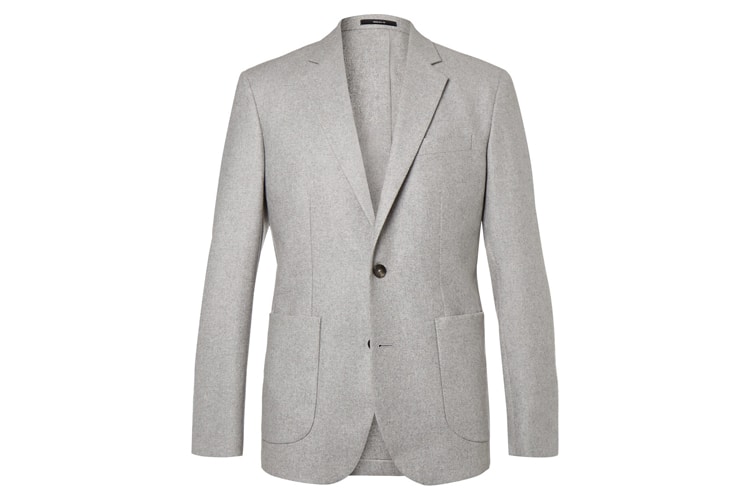 1. Men's Smart Casual Blazers
When it comes to the game of smart casual attire, men consistently and wisely put a quality blazer in their starting line up. As a button-less cousin to the suit jacket, the men's blazer employs a broader variety of fabrics, patterns and colours. When wearing a blazer as part of your smart-casual get-up, you want to make sure it doesn't scream black tie. In other words, seek out a stylish blazer that blends with the outfit and exhibits a little–but not too much–personality on its own. After all, you want your blazer to be a piece of the whole, not the whole unto itself. Accordingly, you should pair the blazer with a nice pair of chinos or jeans. And if you're just not feeling the blazer, you might consider a suit jacket or cardigan instead. You might also layer a collared shirt under a wool sweater, though make sure both are really sharp to avoid steering too close to the casual arena.
Hardy Armies Unstructured Blazer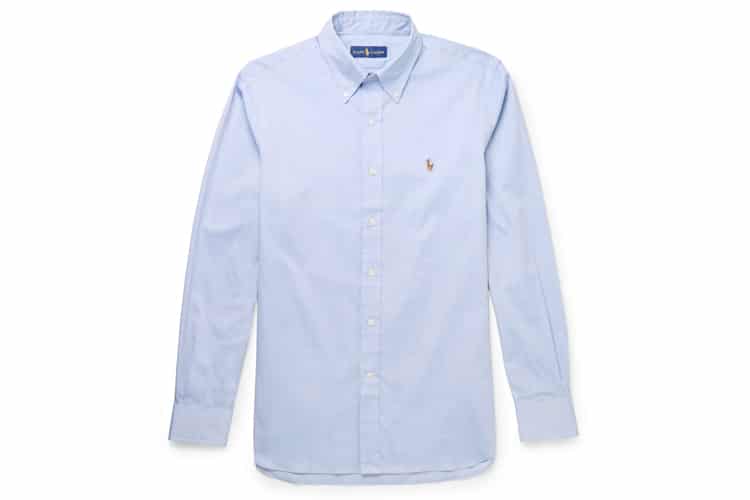 2. Men's Smart Casual Shirts and T-Shirts
Some men hear the words "smart casual" and think they're finally free to wear their favourite tee out to a social engagement. Not so fast, gents. Yes, you can rock a nice t-shirt underneath your blazer or jacket, but bear in mind that the t-shirt should still operate as a piece to the broader, stylish whole. More to the point, make sure it's a clean t-shirt that touts quality material and a tight fit. Furthermore, if you're stuck on colours and patterns, keep it beautifully basic by going with a monochromatic shade like white or grey. That said, a distinguished pattern works as well, permitted the pattern to match your outfit and doesn't get too bright or loud on its own.
If you're going with a smart casual long-sleeve shirt, a collared button-down is always a safe choice. Naturally, you should avoid bright colours and loud patterns. Instead, opt for a sophisticated print, classic pattern, or monochromatic colour scheme. And while a slim fit or tailored fit seems like a smart casual no-brainer, you actually have some room to play depending on the material, permitted you to tuck a longer shirt into your waistline. You definitely don't want a look that's too bulky or baggy. Likewise, a nice sweater can work, but make sure it's made of a prime material like merino wool or cashmere, and that it doesn't hang too loosely from your body.
Polo Ralph Lauren Button Down Oxford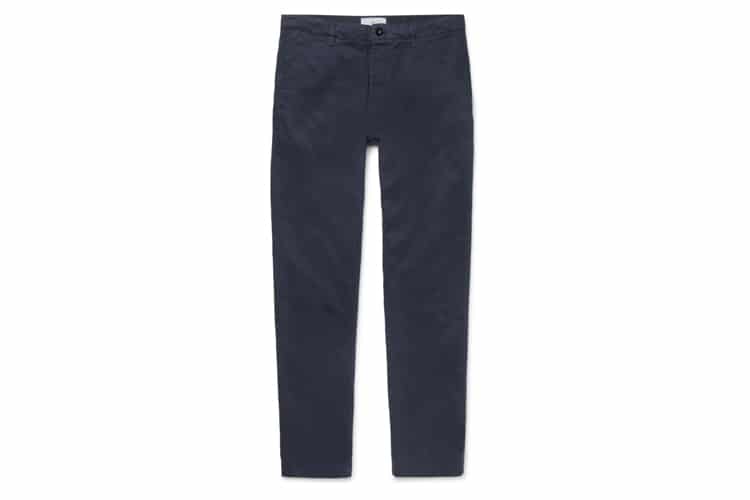 3. Men's Smart Casual Trousers, Jeans and Chinos
The beauty of men's smart casual wear is that it allows you a tier of flexibility or wiggle room. In that regard, you can go with trousers, jeans or chinos and not lose your stylish stride. Again, you want to make sure your pants match the rest of your outfit. And remember, fit is key. You might even consider getting those chinos tailored. At the very least, make sure the hemline stops just above your shoes.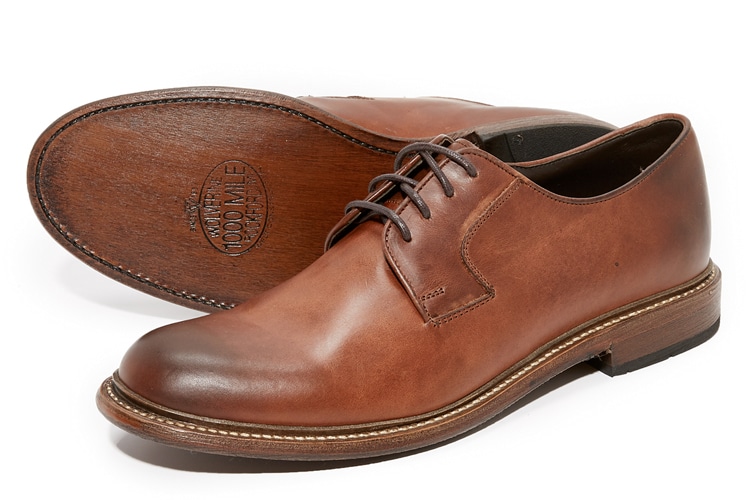 4. Men's Smart Casual Shoes
As with smart casual shirts or pants, you're free to mix things up in the shoe department. You can go with something directly dressy like an Oxford or loafer, or opt for footwear that's a little breezier. Should you choose the latter, you want to avoid overly athletic sneakers. Instead, rock a clean pair of minimal sneakers. Similarly, the closest you should get to sandals is a pair of clean, tasteful moccasins, espadrilles or similar. The point is, material and cleanliness matter, as does an orderly look that blends with the remainder of the outfit.
Wolverine 1000 Mile Luke Leather Oxfords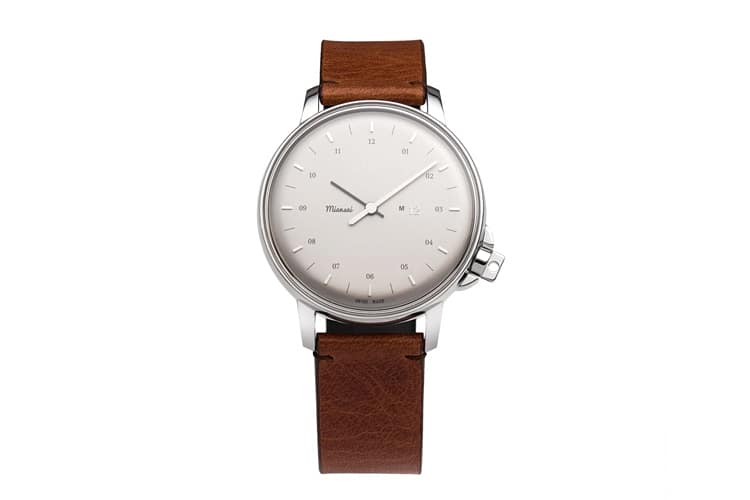 5. Men's Smart Casual Accessories
If you're a man of style and taste, then you should view the smart casual dress code as a perfect opportunity to accessorise. And while a nice leather belt is more or less mandatory, everything else is up to you. In general, you want accessories that accentuate your personal style without veering too far in the direction or either formal wear or street style. In other words, a nice watch, ring, bracelet, pair of killer shades, sharp hat or even pocket square can be the perfect closer on your smart casual get up.
Movement: Swiss Ronda 582
Case: 39mm Stainless Steel
ATM: 3 ATM
Colour: Vintage Cognac
Price: AU$?530














General FAQ
What is smart casual for men?
Think a blazer with khakis, smart casual is a mix of formal and informal mens fashion.
Where would you wear smart casual clothing?
Smart casual is a popular theme for cocktail parties and casual work gatherings.
Is a t-shirt smart casual clothing?
Rather than a t-shirt, you should wear a button-up shirt for a smart casual dress code.
You may also like:
How To Dress Like a Peaky Blinder
A Guide to Men's Dress Codes
10 Best Men's Chore Coats & Tips on How to Wear Them
A Guide to the Men's Black Tie Dress Code