4 Reasons to Invest in a Smart Belt 3.0
The Harmattan Design Smart Belt previously held the record for the most-funded accessory on Kickstarter before Smart Belt 2.0 came along. Now the American accessory brand looks to outdo their record once again with the launch of Smart Belt 3.0.
There are excellent reasons why Smart Belt 3.0 has so far raked in over $1.4 million AUD on Kickstarter. Most are so obvious that you will wonder why belts had not adopted these features before now. All up we count four great reasons why Smart Belt 3.0 stands out from the competition.
A Better Fit
Harmattan replaces the traditional 5-hole system with 32 micro-adjustments bringing a world of comfort and new dimensions of adjustability. The discreet system is hidden on the back so no one but you will even know it's there.
It's a well-known fact that the holes of classic belts never quite line with where you need them. So forget the belt that feels too tight or too lose and put down the scissors. There's no need to punch another hole. Smart Belt has 32 size options. That's 500 per cent more than a 5-holed belt.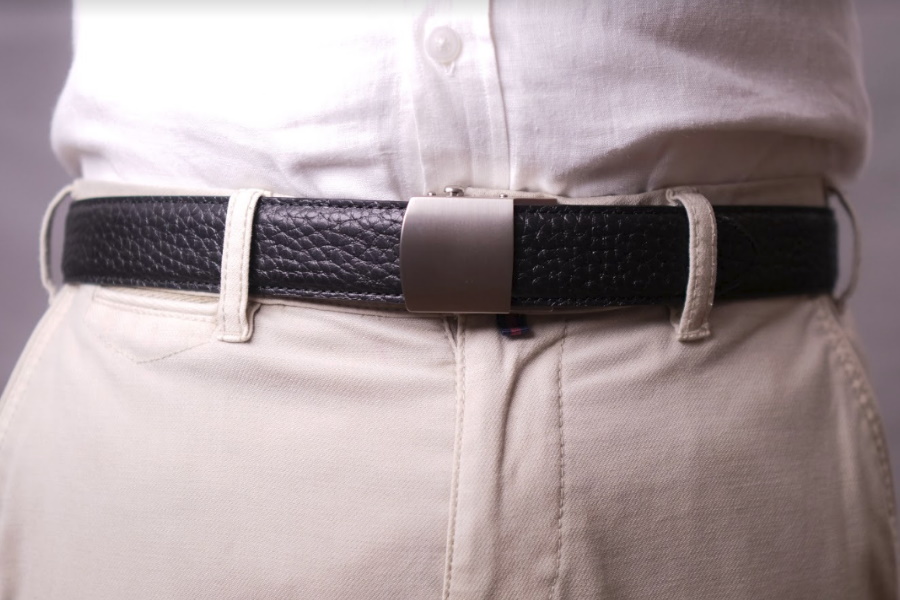 It's Made with Kevlar
Smart Belt 3.0 has a robust Kevlar Core to keep it from wearing out as leather typically stretches over time. The core prevents this from happening and reinforces the entire belt while remaining lightweight and durable. Harmattan is the only brand licensed to make belts using Kevlar.
Exclusive Italian Leather
The Leather used by Harmattan is said to be the most exclusive leather anywhere in the world. It's vegetable-tanned and sourced from Tuscany. Also much more resilient than regular Leather; all-natural, eco-friendly and smells good too. Each Smart Belt comes with a certificate of authenticity.
Options, Options and More Options
Choose a finish: Plain or Gator in black, brown or cognac colourways. Then choose the perfect buckle: Classic or Minimal with a silver, black or gold finish. It's surely one of the most refined versions of mix & match found anywhere in the marketplace.
The Smart Belt 3.0 Kickstarter is coming to an end, although there's still time to lock-in a belt for an early bird price around $85 AUD. Harmattan Design will fulfil Kickstarter orders in August, and the Smart Belts are expected to reach retail soon after.