26 Most Stylish Australian Men of Instagram
The last few years have seen a welcome resurgence in men who care for presentation. Instagram has, in that time, become the new shop window for gents in the know. Anyone with the initiative and self-assurance to lead the way can do so. These are the guys to whom we can look for daily inspiration in the palms of our hands. Get following, fellas.
You'll also like:
16 Australian Instagram Models You Have to Follow
How To Pose in Photos with Australia's Top Instagrammers
Top 11 Inspiring Instagram Travel Accounts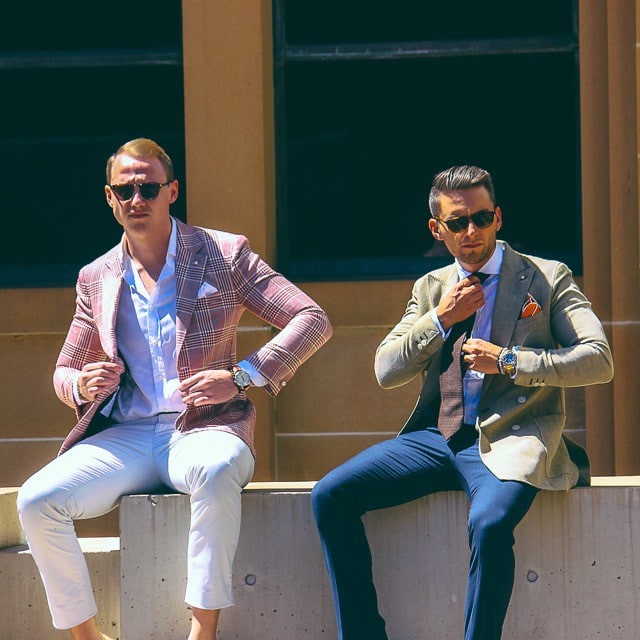 1. Marco Volpato
Marco is one of the nicest blokes swanning around Sydney and definitely one of the most dapper. He's not only out there to put his best foot forward with his fashion but is also the Founder and Editor in Chief of Mr Volpato, Australia's No.1 Gentleman's Blog. Check him out for one of the best Australian Instagram feeds when it comes to 13 Best Solar Watches: Divers to Dress.
Assocatied with: MRVOLPATO, Cheese Meets Wine, Startup Accelerator, TradeMonk
Followers to date: 1,821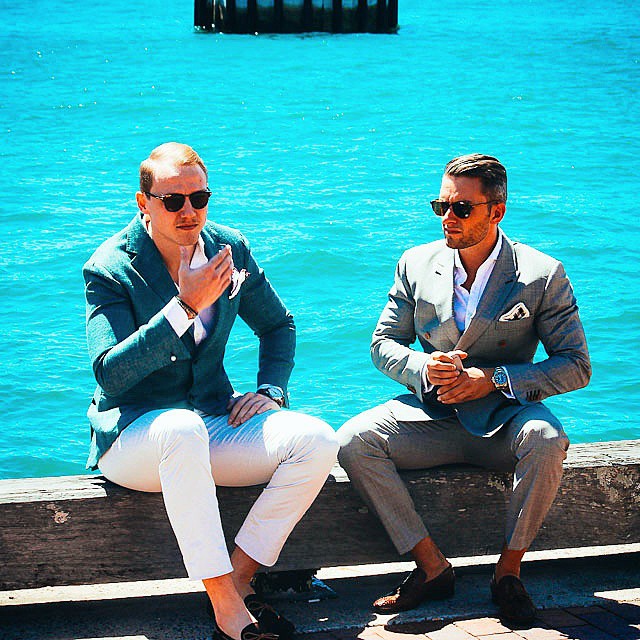 2. Miles Wharton
This man can do no wrong and we're happy to include him on a list of best Australian Instagram accounts. Miles is Founder and Managing Director at The Bespoke Corner, a 'Made To Measure' suit company, that combines traditional tailoring with uniquely individual fashion for today's modern gentleman. He makes it his personal mission to ensure that all his clients are looking their very best. In case you haven't noticed, Marco and Miles are mates.
Associated with: The Bespoke Corner Tailors, Mens Fashion Blogger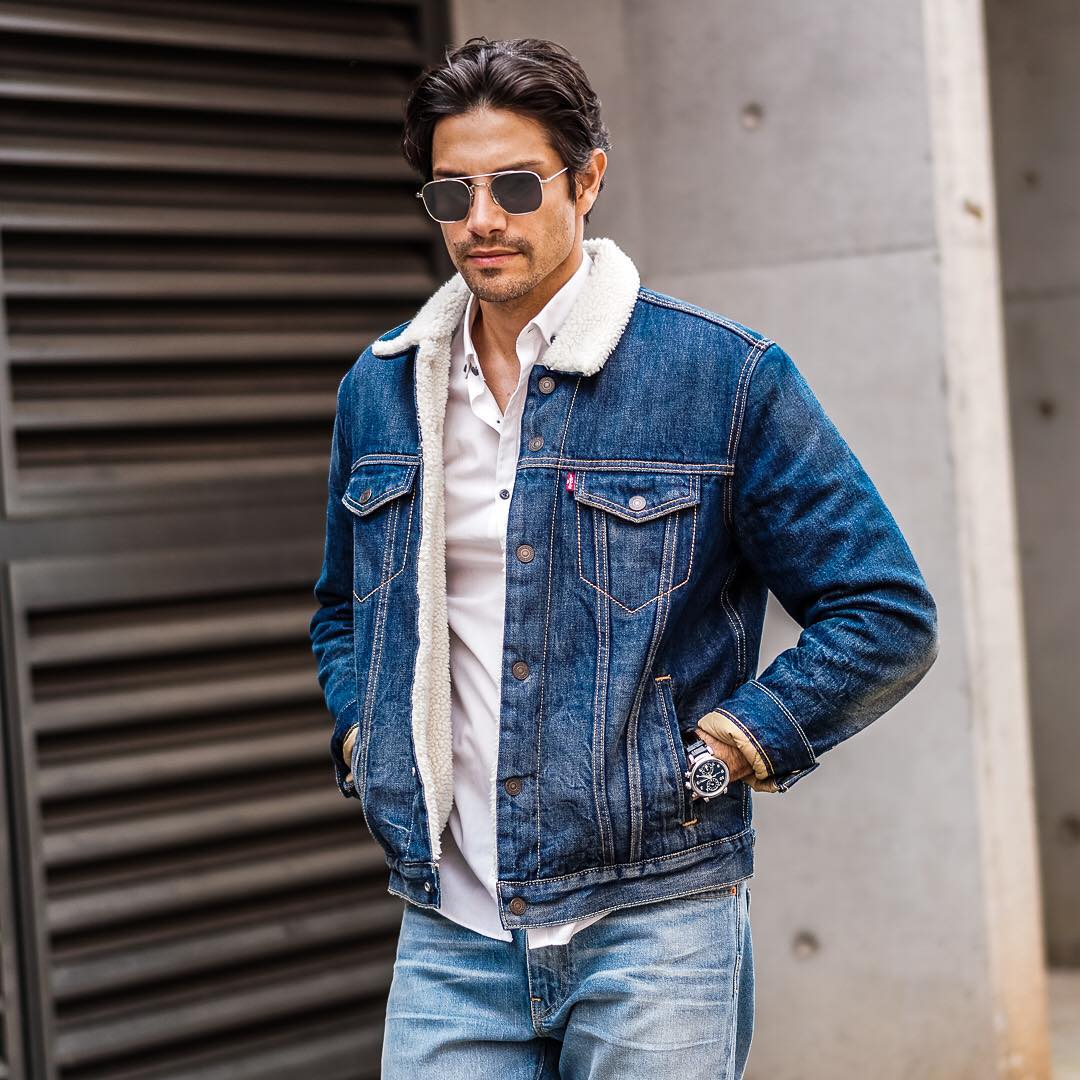 3. Colin Gold
Along with his wife Dasha, Colin Gold is a co-founder of the mega-popular Aussie lifestyle site The Trend Spotter. Their Instagram feed is accordingly oversaturated with lush scenery and brilliant fashion from all around the world. Needless to say, you don't have to look very hard to spot the trends on Colin's impeccably stylish Instagram feed.
Associated with: The Trendspotter
Followers to date: 119k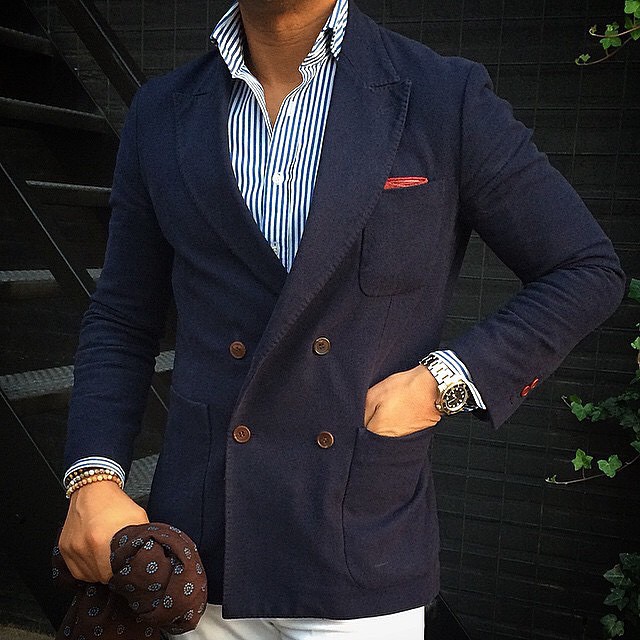 4. No Paparazzi Man
No Paparazzi Man makes posts in a similar vein. Fine tailoring is the name of this man's game, and he doesn't disappoint his followers by providing one of the best Australian Instagram feeds we've seen in the realm of fashion. If you want to dress to fit in at the Piazza Duomo in Milan, look no further.
Name: Paul Juchima
Associated with: No Paparrazzi Man, Oi! Media
Followers to date: 40k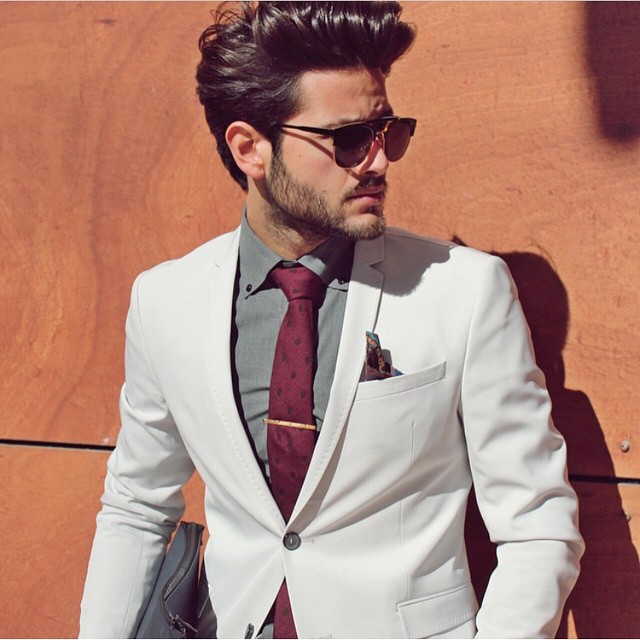 5. One Two Fade
This Insta is a Melburnian mix of attainable style and goals set for the way down the track. More focussed on everyday street style, One Two Fade is particularly relatable for guys who don't wear a suit to work, although it caters for them, too. Over 10K followers in just over six months mean this one is on the rise.
Followers to date: 42.4k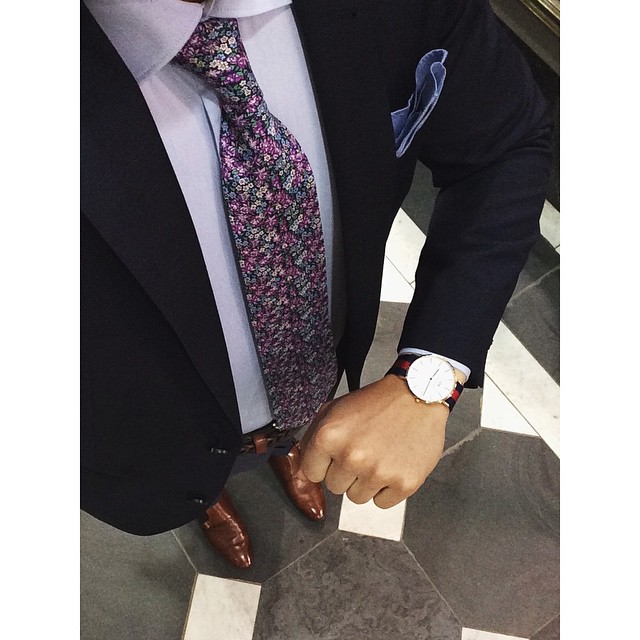 6. The Tailored Man
The Tailored Man preaches menswear, style, and food, and delivers in spades. If you're looking for a strong statement piece, whether it be for the torso, wrist, or ankle, you're sure to find a gem here on one of the best Australian Instagram accounts in existence.
Followers to date: 99.2k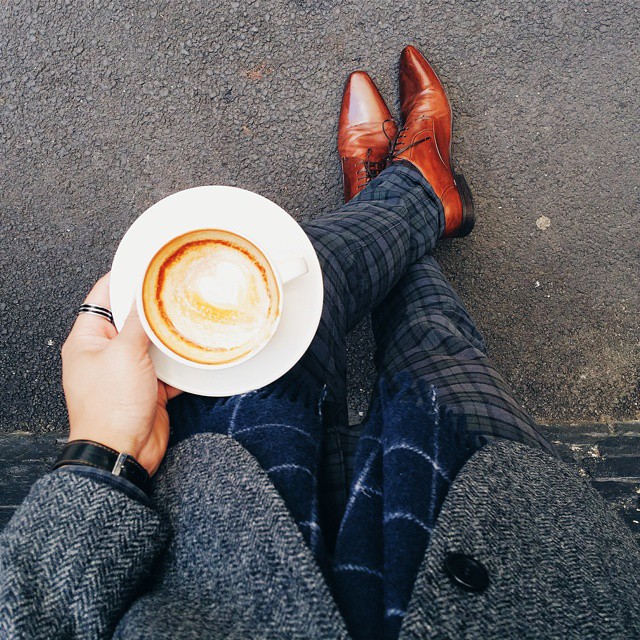 7. Mr. Gumbatron
From Hong Kong to Melbourne, this bloke will find a corking coffee. The items that wonderfully litter each shot of brew are a great inspiration for accessories and outfits. This IG is perfect for those looking for inspiration within the daily grind.
Name: Lex Mak
Associated with: Mr. Gumbatron
Followers to date: 40.1k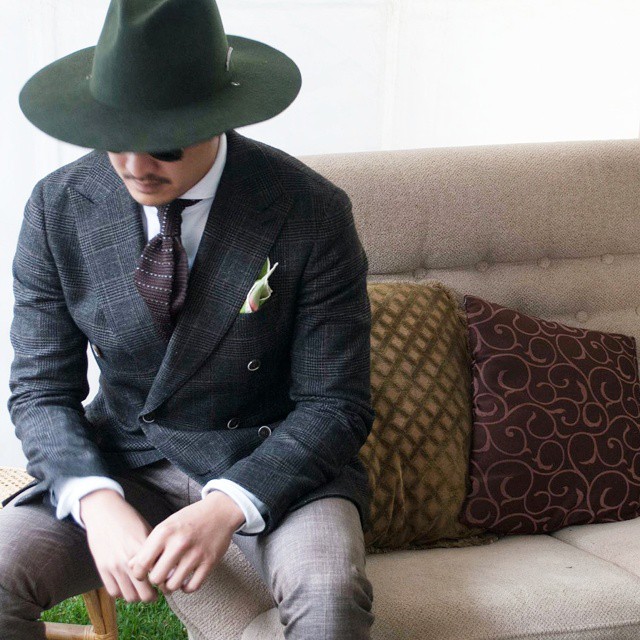 8. Nami
Sometimes the best Australian Instagram accounts take a less is more approach. Take Nami for instance. The man is all about understated style. You won't find colour clashing, pattern-tangling ensembles here, just straightforward mens' fashion with subtle touches and beautiful bare ankles that show his savvy.
Name: Namha Nguyen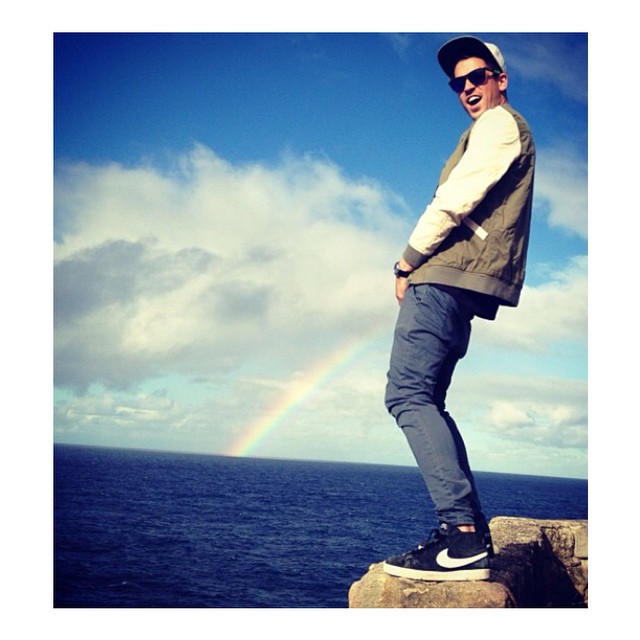 9. Scott Tweedie
You might remember watching him on Prank Patrol, but since then he's moved onto presenting The Loop. Always impeccably dressed for whatever occasion, follow him as he gets to meet some of the world's biggest stars, such as international businessman Hans Gruber.
Associated with: E! News
Followers to date: 83.2k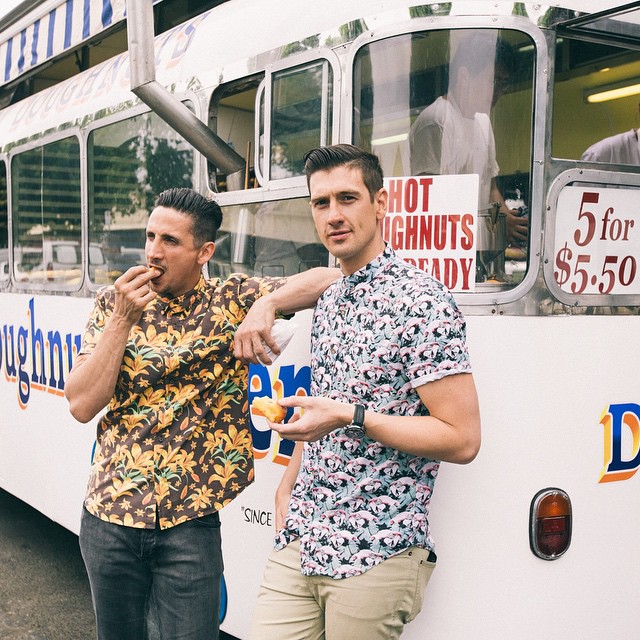 10. Andy Murphy
This disc jockey is no sartorial slouch like some others, who shall remain nameless. A self-proclaimed pug lover and (gender-confusingly) fashionista, he should be followed for enhancing the reputation of Aussie DJs everywhere. Damn cute pug, too.
Followers to date: 14.5k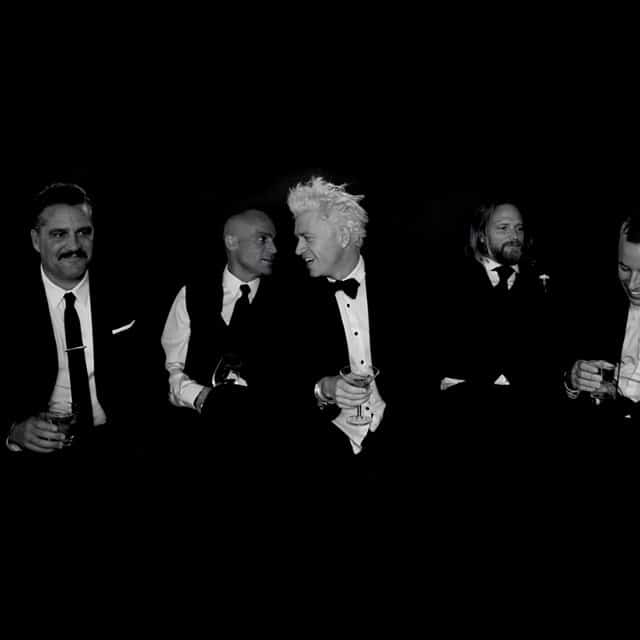 11. Maurice Terzini
An old artistic soul with a profile to give any militant vegan a hankering for a steak. No distinction is drawn between food and art here – Terzini just seems to know how to please the taste buds and the eyes. Damn cute kid, too.
Associated with: Icebergs
Followers to date: 11.8k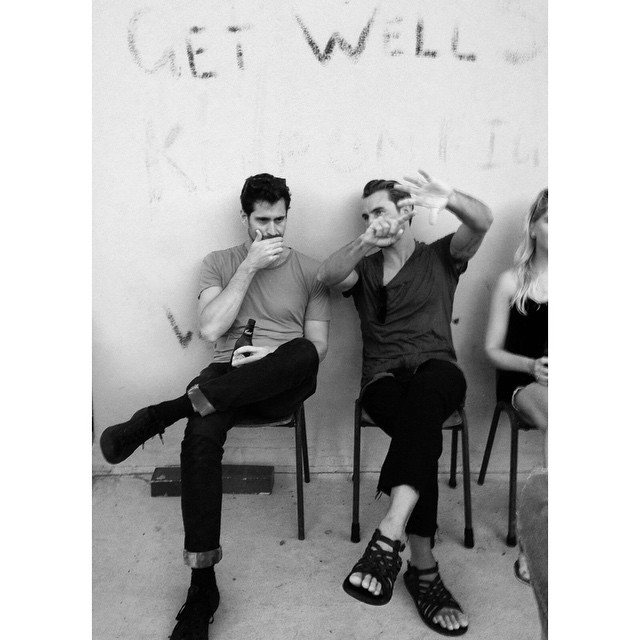 12. Gareth Moody – Chronicles of Never
This man seems to have a proclivity for black and white shots of nature, architecture, art, and clothing. Having a peek at his online store, it becomes clear. Black is the new black, and it always will be.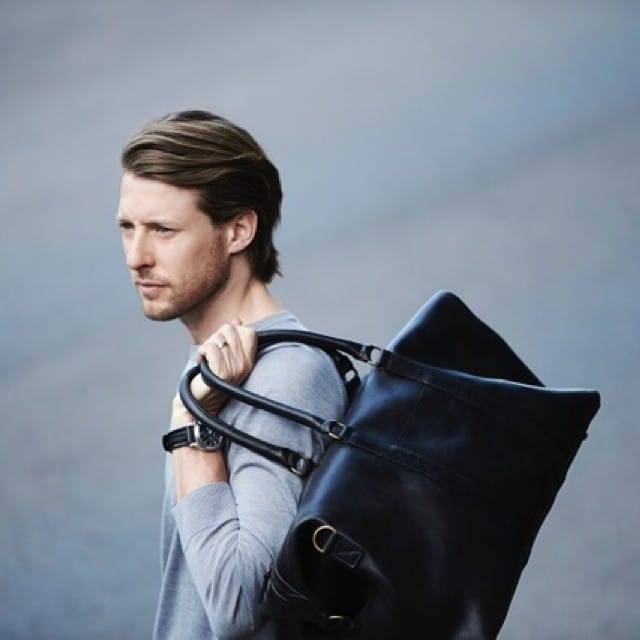 13. Nick Tobias
Tobias does art. He does it well with one of the best Australian Instagram feeds or maybe one of the best feeds, period. For anyone with a desire to to see thought-provoking and aesthetically pleasing images in their feed, this is an IG well worth following.
Associated with: Tobias Partners
Followers to date: 3,587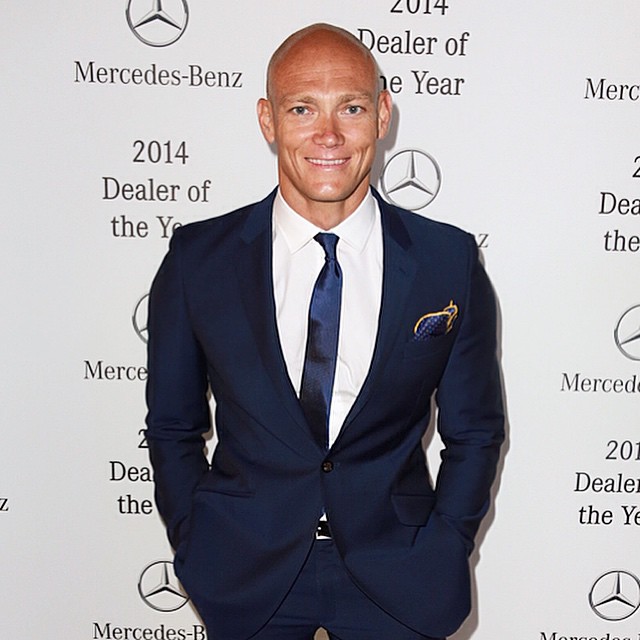 14. Michael Klim
Since retiring from swimming, Klim has not had the time to slow down, as is shown by his peak physical condition. He is one of the few former athletes to make the move to selling commercial products that are any good, and his are some of the very best. Alongside this, his Insta is a reminder that you're never too busy to look brilliant.
Associated with: Milk & Co, Olympic swimming champion
Followers to date: 35.5k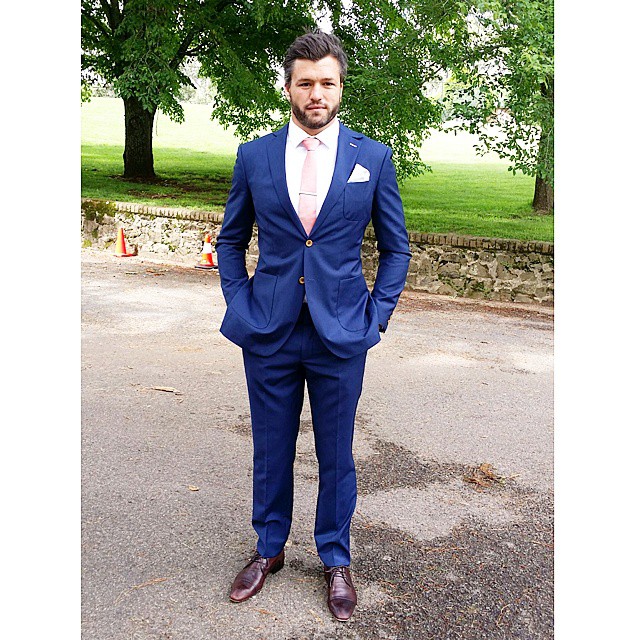 15. Adam Ashley-Cooper
Another one to join the ranks of sporting stars who know how to handle their attire. This Wallabies stalwart is a standout in Australian rugby union, not only for his ability to cover just about any position on the field, but also for the way he carries himself off it. For those aspiring union players, follow this bloke's lead. And his Insta.
Associated with: Australian rugby
Followers to date: 69.8k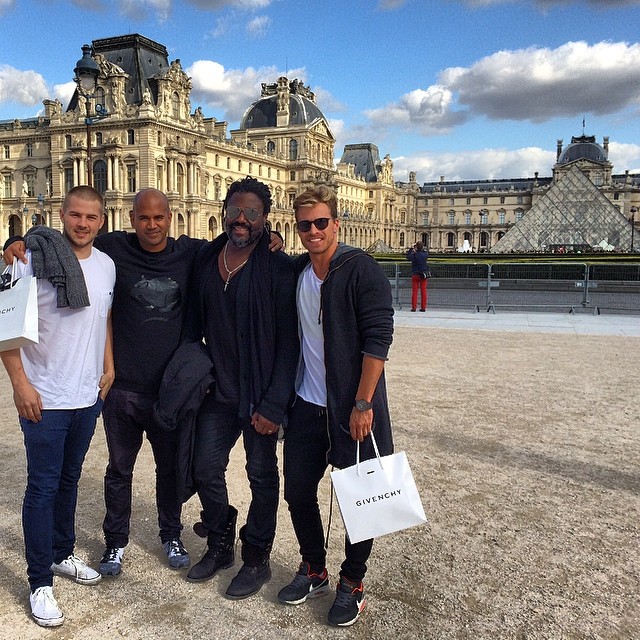 16. Drew Mitchell
Best mate of Coops, Drew Mitchell must have had some of the Parisian styles rub off on him since moving abroad. Shown above are "The boys out 'Louvre'ing Paris!!". There have also been talks that he's heading on tour with the fashionable, skinny but strong fellas from @beverlyhillsrugbyclub who've got some of the best team outfits we've ever seen.
Associated with: Australian rugby
Followers to date: 71.8k
17. Jude Tyler
Jude is relatively new to the Instagram game, but this proud Melburnian is already making a name for himself with one of the best Australian Instagram accounts we've laid our eyes on. This young man knows what to wear and his city is the perfect backdrop. Get on top of him now as he promises to be big in the near future.
Followers to date: 1,743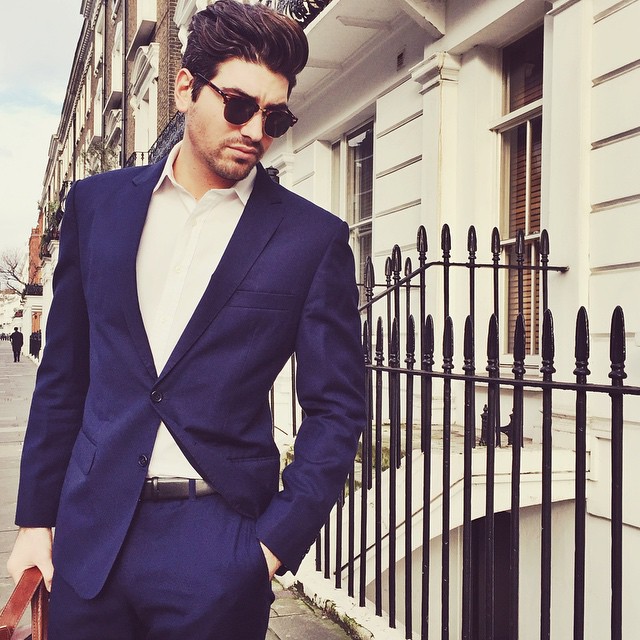 18. Benjamin Lipari
He bills himself as an Italian-made Australian, and this is certainly clear in the way Lipari dresses. The focus, however, of this IG must be exploited in travel. If you've never found real inspiration to travel, chances are that you will find it here. This fella knows how to travel well.
Associated with: Lipari Vita
Followers to date: 18k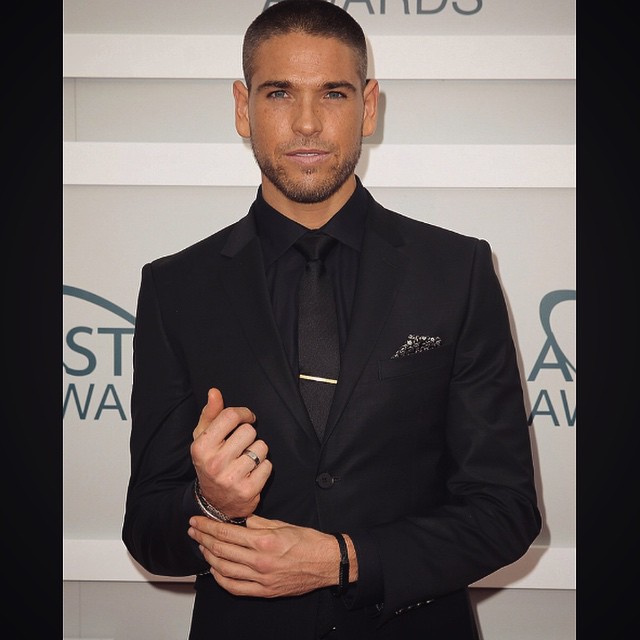 19. Didier Cohen
American-born model and "jack of all trades" Cohen is hitting the silver screen once more with a gig on Australia's Next Top Model. We understand if the show Isn't really your thing, but this man has got seriously good taste, and his profile is evidence of that. If you don't believe us, he was born in the States and now calls Australia home. Proof enough, surely.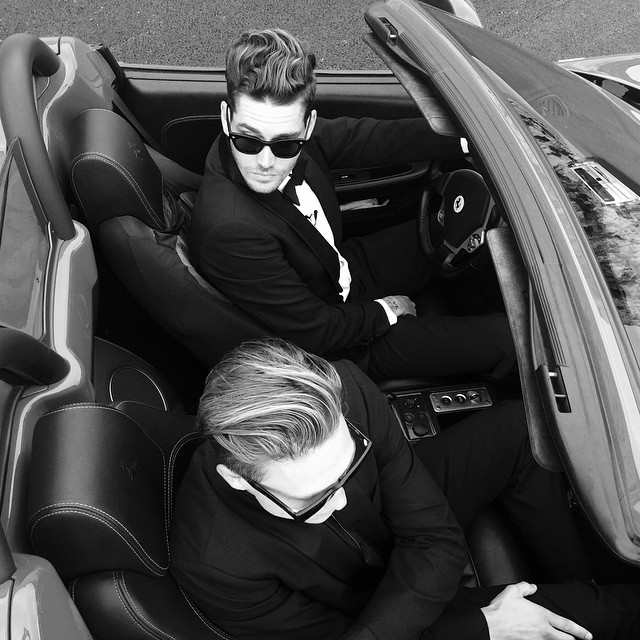 20. Nathan Jolliffe
Jolliffe is a guy who seems to know how to have a ripping good time. He doesn't really seem too fussed with anything, and, at the risk of being cliché, he goes with the flow. Every post is an envy-inducing picture of someone you might just rather be for a little while.
Followers to date: 29.7k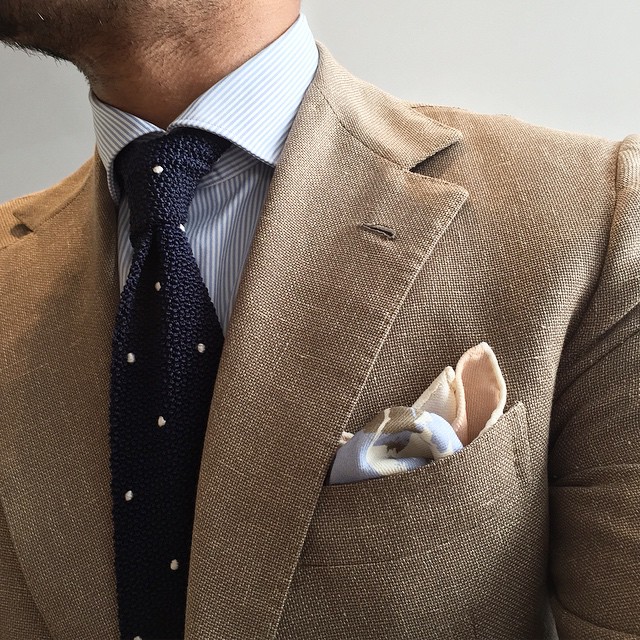 21. Nabil Must
Who is Nabil M? He certainly doesn't give away much that leads us to any concrete conclusion. All we are given is shots of what goes into his body and what drapes his body. This is by no means a complaint – what he shows us is impeccable and the slight air of mystery is playfully intriguing.
Followers to date: 4,917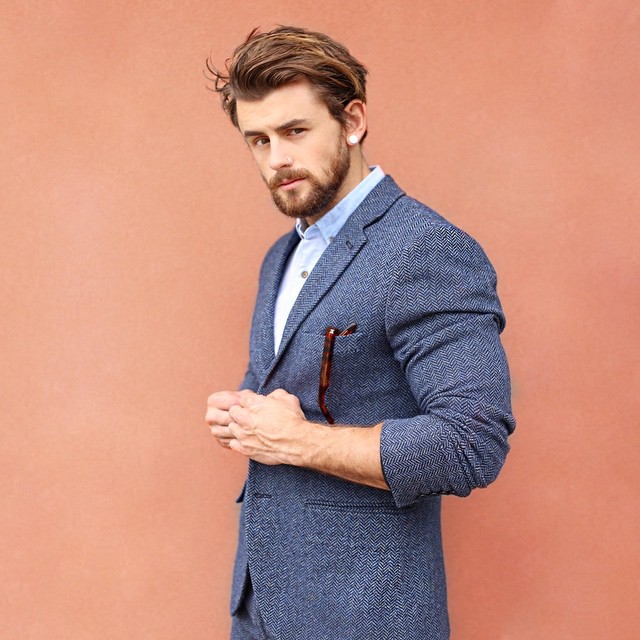 22. Nathan McCallum
He does a bit of training. He has a bit of facial hair. These are both terrible understatements for a man who runs a profile that provides us with invaluable fitness and style inspiration. Is Nathan. Is Good.
Followers to date: 1,781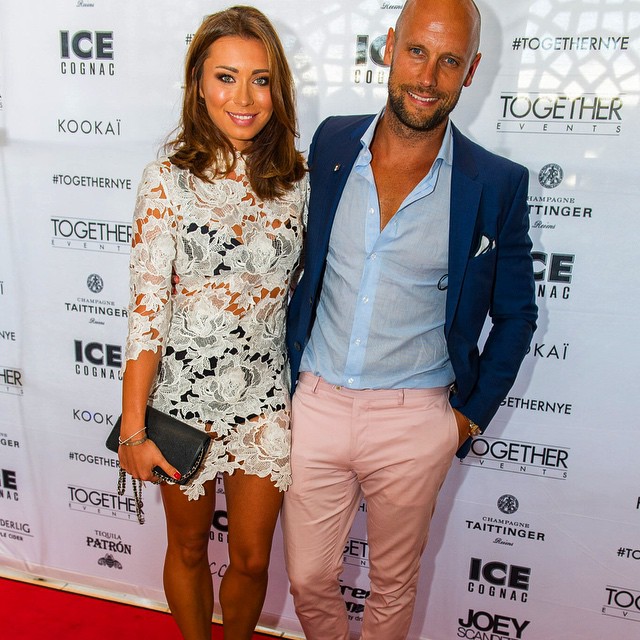 23. Nick Russian
The nightclub mogul is fast gaining a reputation as one of Australia's most fashionable men. His IG is a testament to that as it shows a family man who gets around to some of the nation's biggest events with many other cranially cropped mates, such as Chris Judd.
Associated with: Together Events
Followers to date: 25.1k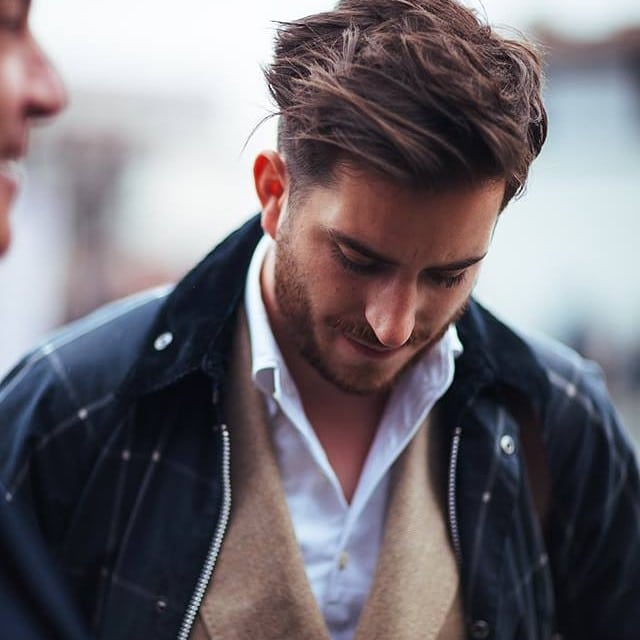 24. Christian Kimber
This debonair Brit, who decided to call Melbourne home a few years back, thought this the perfect place to launch a line of shoes. Not long down the track and some of the best-respected footwear outlets in the city stock his offerings. As the release of a collaboration with Eidos Napoli is just on the horizon, expect a lot of Kimber, and keep tabs on his Insta.
Followers to date: 21.5k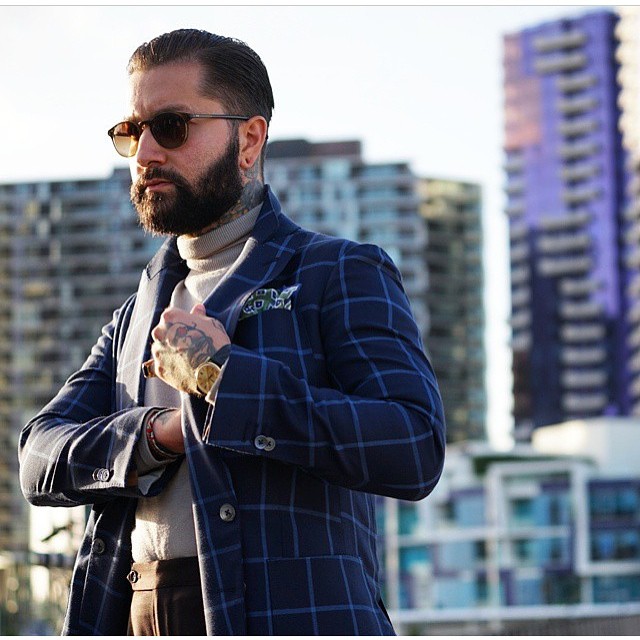 25. Jared Acquaro
This heavily-inked Melburnian runs A Poor Man's Millions, where he asserts that we don't need a million bucks to look it. He decides that he serves this point best as living proof. With an Italian background providing his inspiration, he could hardly go wrong – and he got it terribly right.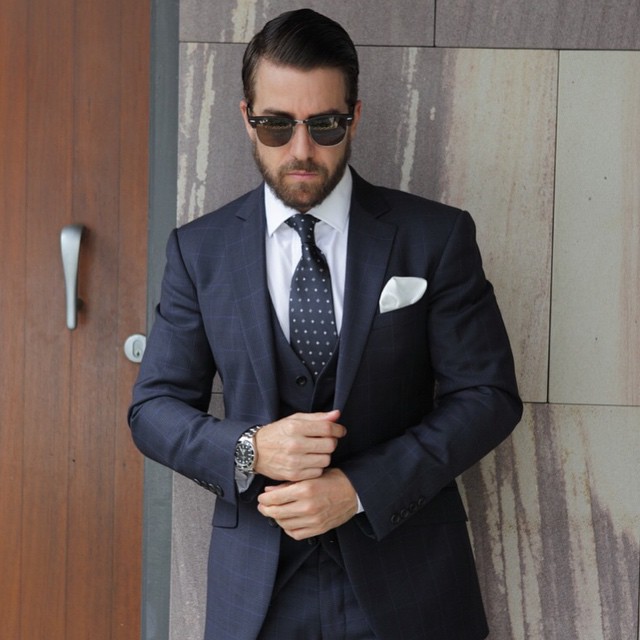 26. Brent Wilson
Finishing off our list of best Australian Instagram feeds is Brent Wilson. Wilson models his own line of clothing, but don't let that fool you into thinking he runs some two-bit operation–he was probably the best man for the job. Classic style with muted colours and subtle patterns run the show here. They're easy to pull off, but to master them as Wilson has takes something a bit special.
Followers to date: 7,071
You'll also like: 
Seiko X Sony Wena Smartwatch is the Best of Both Worlds
5 Best Sunglasses for Running
21 More Stylish Australian Men and Influencers of Instagram
General FAQ
How much do Australian influencers make?
Australian influencers with more than 1 million followers can earn from $92 to $19,880 on just one Instagram post.
Are there male Instagram influencers?
Yes, there are plenty of male influencers on Instagram. Some Australian male influencers we recommend following are Mr. Gumbatron, The Tailored Man, and Andy Murphy.