We Discovered one of Sydney's Best Custom Suit Services
In Partnership with Brent Wilson
Exclusive Offer!
Brent stands by his service 100%, so is offering Many of Many readers one Made-to-Order Suit for just $600 by simply mentioning 'Man of Many' in store.
With more and more suit shops cropping up left right and centre, all offering different price points for comparable quality and claiming to deliver a 'bespoke' suit, we thought it was high time to check out one of Sydney's already well-established players, Brent Wilson, who we heard were able to offer an incredibly high quality, custom-made suit, for under $700.
Stepping into Brent Wilson's store, it's easy to see in little time that Brent and his team know what they're talking about. With limited knowledge of the detailed process that goes into creating a new suit from scratch, we were well and truly in their hands, and ready to see just how good this could really be.
The first thing to note is how attentive to detail Brent and his staff are, asking all of the important questions throughout the fitting process, that we would have never even thought about.  If you know what you're after and can articulate your needs (or even if you don't), they'll find a fabric that caters especially to the occasion—be it a wedding, everyday office attire or a more casual get-up for the weekend. If you have no idea of what's going to look great, and aren't au fait when it comes to having a suit customised, then you're in capable hands.
Brent and his team have fitted more suits in their dozens of years combined experience than most. You're not getting a uni-student on their casual shift measuring you up, but a wealth of knowledge and experience stemming from each of their backgrounds in fashion and design. His staff can help guide you through every step of the process, so you don't have to feel intimidated by the countless options that are available. They'll ensure you get something that is both unique, and matches your personality.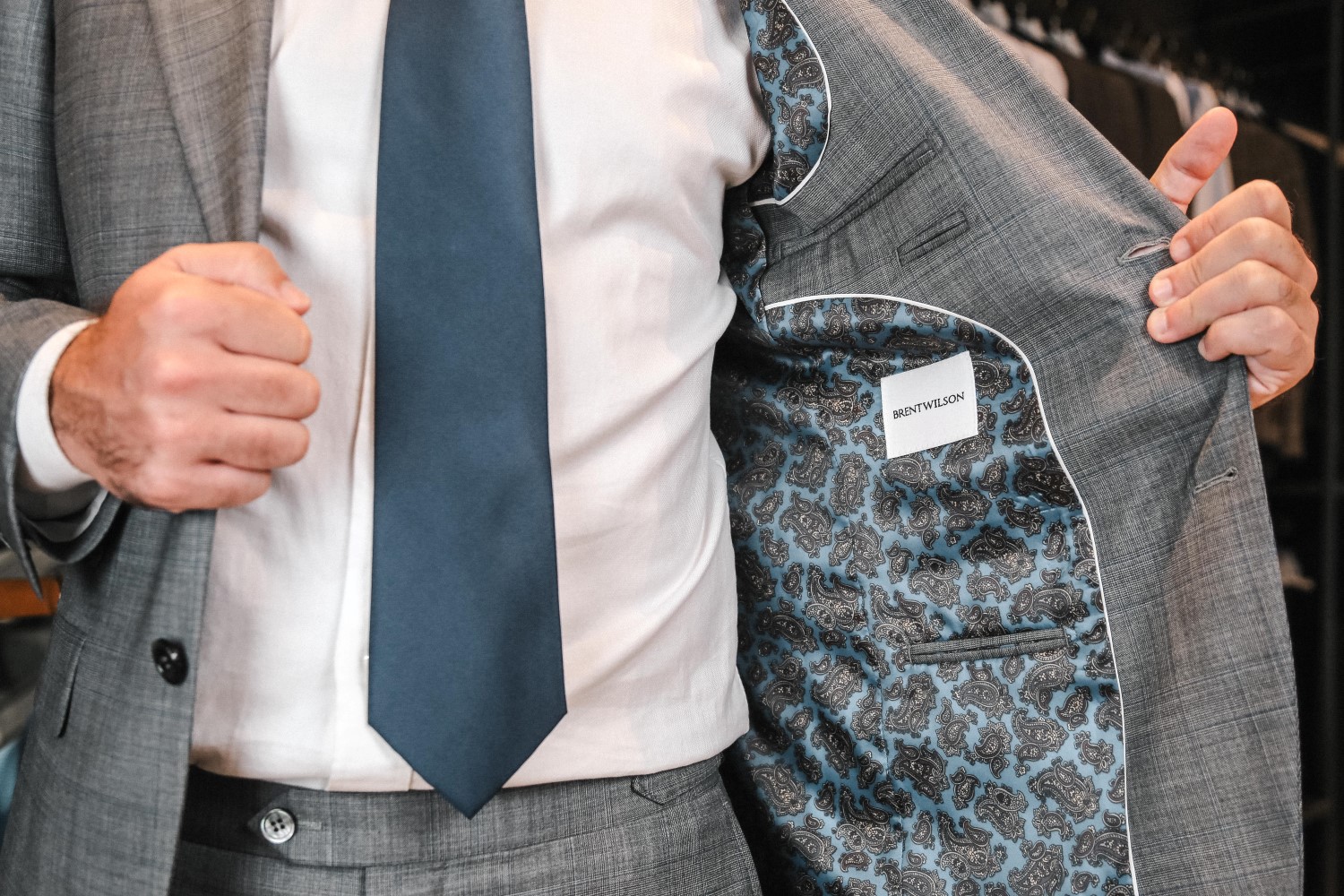 As we spend a lot of our days in meetings (and probably too many of our nights attending events), it's important that our wardrobes are flexible in style, and comfortable. We'd had thoughts about grey suits, which Brent thought would be great, given its versatility and neutrality. He showed us through a range of different fabrics from plains to patterns, from wools to cotton and linens, before we decided on two very different but equally fantastic cloths that suited each of our individual styles and needs – then we got stuck into the actual fitting.
The store has a full set of suits made up for the fitting process, allowing both the tailor and the client to have a clear vision of the suit being created. After discussion, pinning and measuring, you're able to have a clear understanding of exactly how the suit is going to fit, before it is sent off to be made.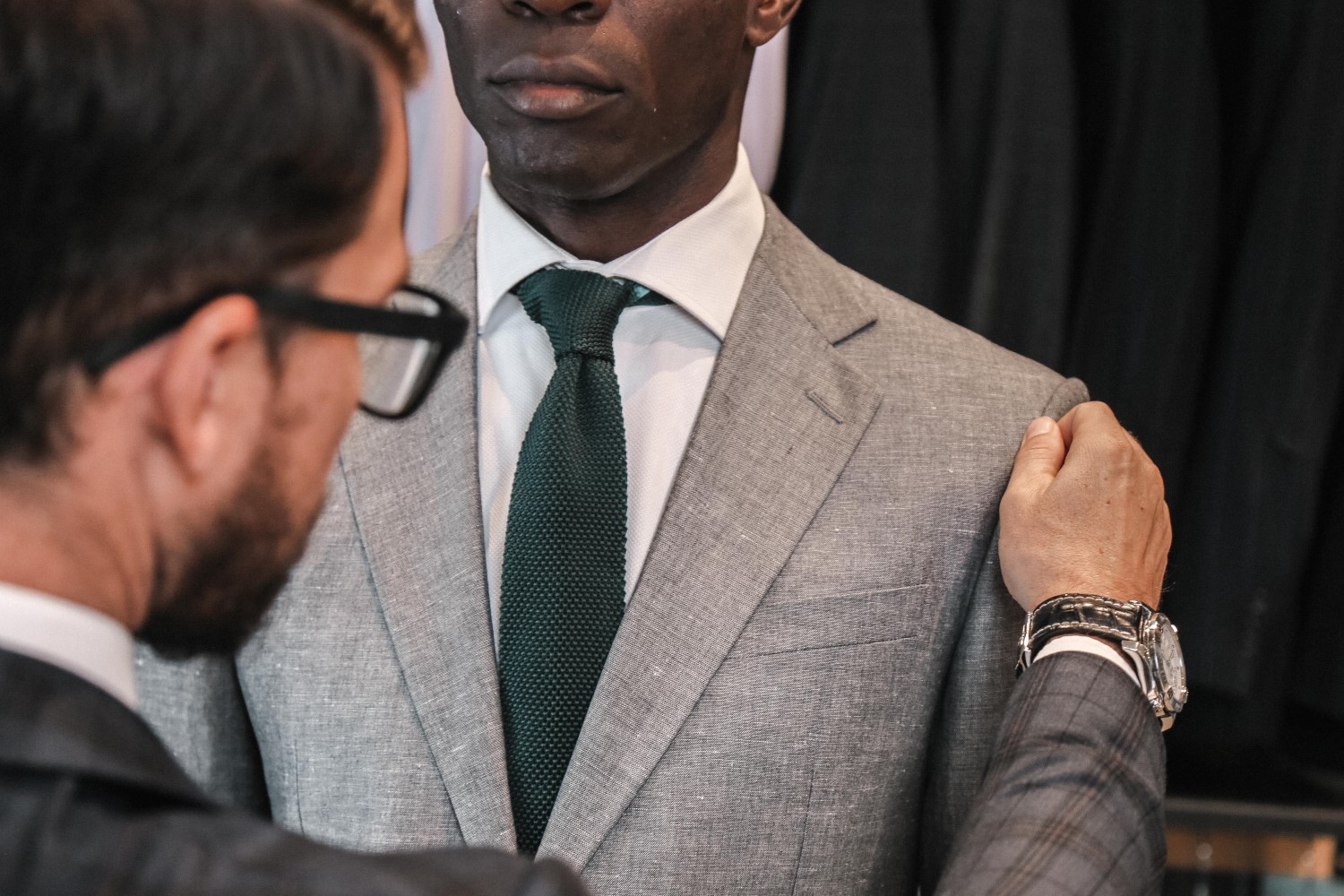 Jumping with anticipation, we happily walked out in no time, and waited for the phone to ring. No more than five weeks later, Brent called us back to the George St boutique to check out our new outfits.
Greeted with a smile, we are each led to a change room, where our new suits are ready and waiting to be tried on for the first time. Here's where Brent Wilson's attention to detail and level of service really goes above and beyond what others are offering.
Starting with the pants, we're taken through their fit, length, hem, and shown all the details about the cut that make them unique. The team is also able to arrange small adjustments with a quick turnaround time—just to make sure they're perfect when worn. Brent and his team don't want you walking out until you're 100% satisfied that the suit is perfect.
Next, we're taken through the jacket. This is where the made to order difference is most noticeable—a perfectly fitted jacket sits comfortably on the shoulders and feels completely different to an off-the-peg blazer. This is why Brent Wilson's made to order service is so effective—a tailored suit gives an extra level of confidence, empowerment and capability that isn't the same as wearing something you'll get off-the-rack.
After the minor adjustments are made, our new tailored suits are ready to pick up just a couple of days later, each one fitting us just as it should and notably just as good as any other comparably more expensive label could, but for a fraction of the cost.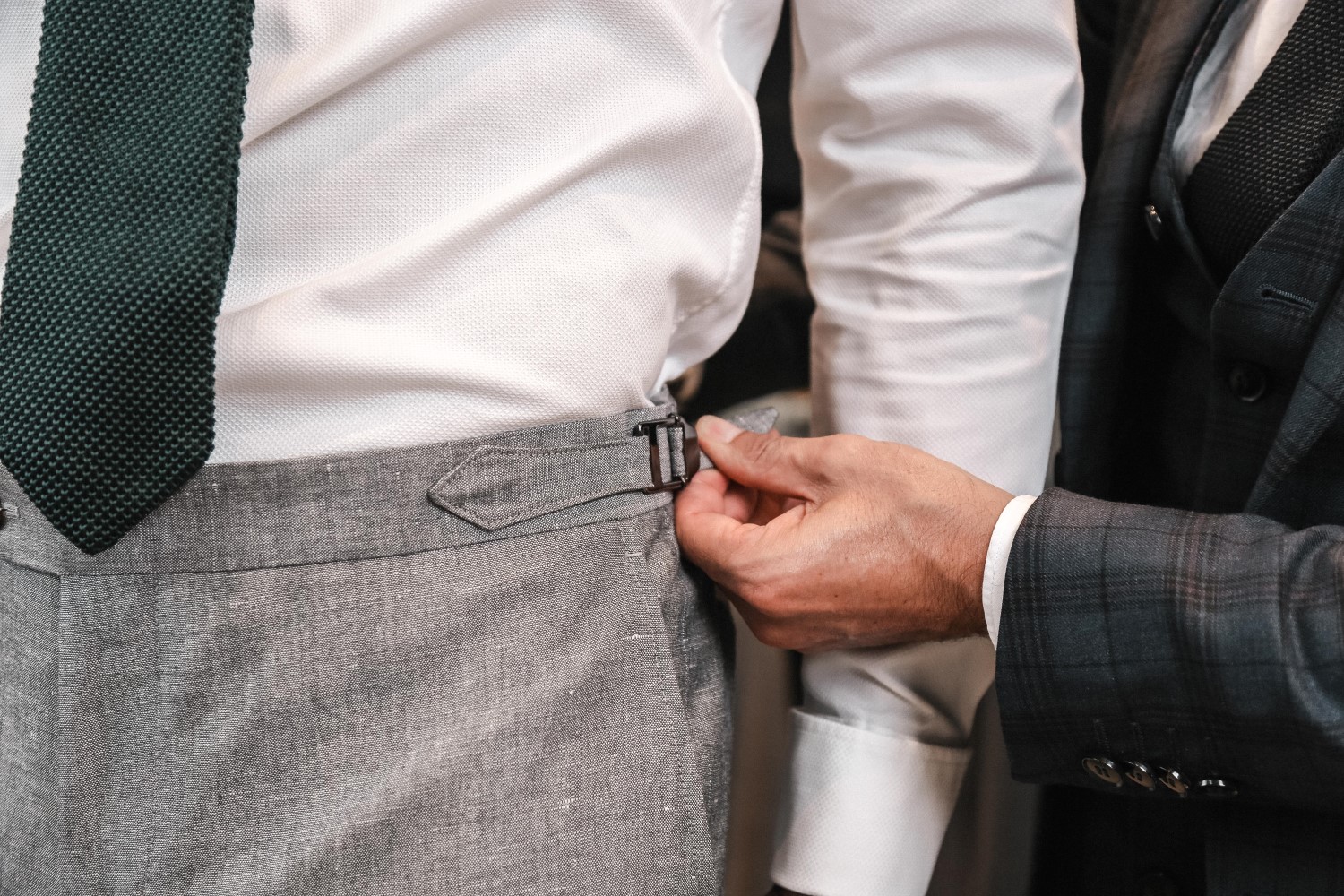 One of Brent's made to order suits lands at $699 for one, or $1,200 for two. This bundle price is also extended to two people buying together, through to full wedding parties, a far sight cheaper than many of the off-the-peg offerings from other stores, let alone a fully made to measure suit.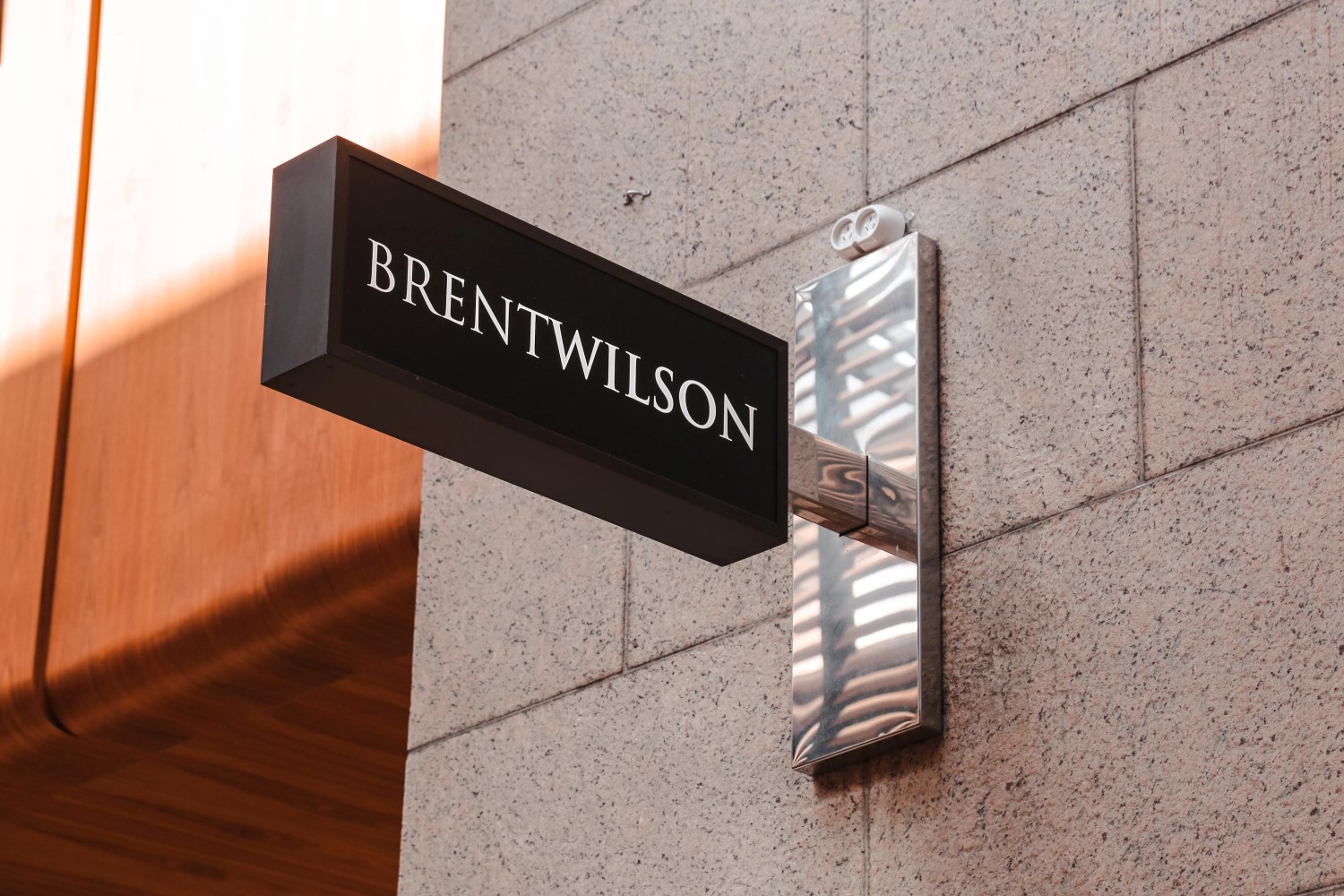 Brent Wilson reached out to Man of Many to partner on this story, as he was confident with what he could deliver and to help spread the word about what is possible by getting your next suit made by his experienced team. With over eighteen years design experience, it's more than just another tailoring service, it's a detailed and thought-driven process by where you can get a perfectly fitted suit, but for a fraction of the price. Brent's suiting feels more like a $1500 outfit, but thanks to his desire to pass the savings back to the consumer, it's now easier than ever to ditch the ill-fitting and expensive brands, for a perfect custom made fit.
After more than a few wears, we're happy to report that Brent Wilson's suits are a seriously quality product. The combination of high-quality materials, the very finest sewing techniques and Brent Wilson's unique design makes for one of the best tailored suit's we've seen at a ridiculously affordable price point.
For any more information or to make a booking please email [email protected]
The Galeries Victoria
Shop RG25 Ground Floor
500 George Street
Sydney, NSW, 2000
(02) 9283 2339
Exclusive Offer!
Brent stands by his service 100%, so is offering Many of Many readers one Made-to-Order Suit for just $600 by simply mentioning 'Man of Many' in store.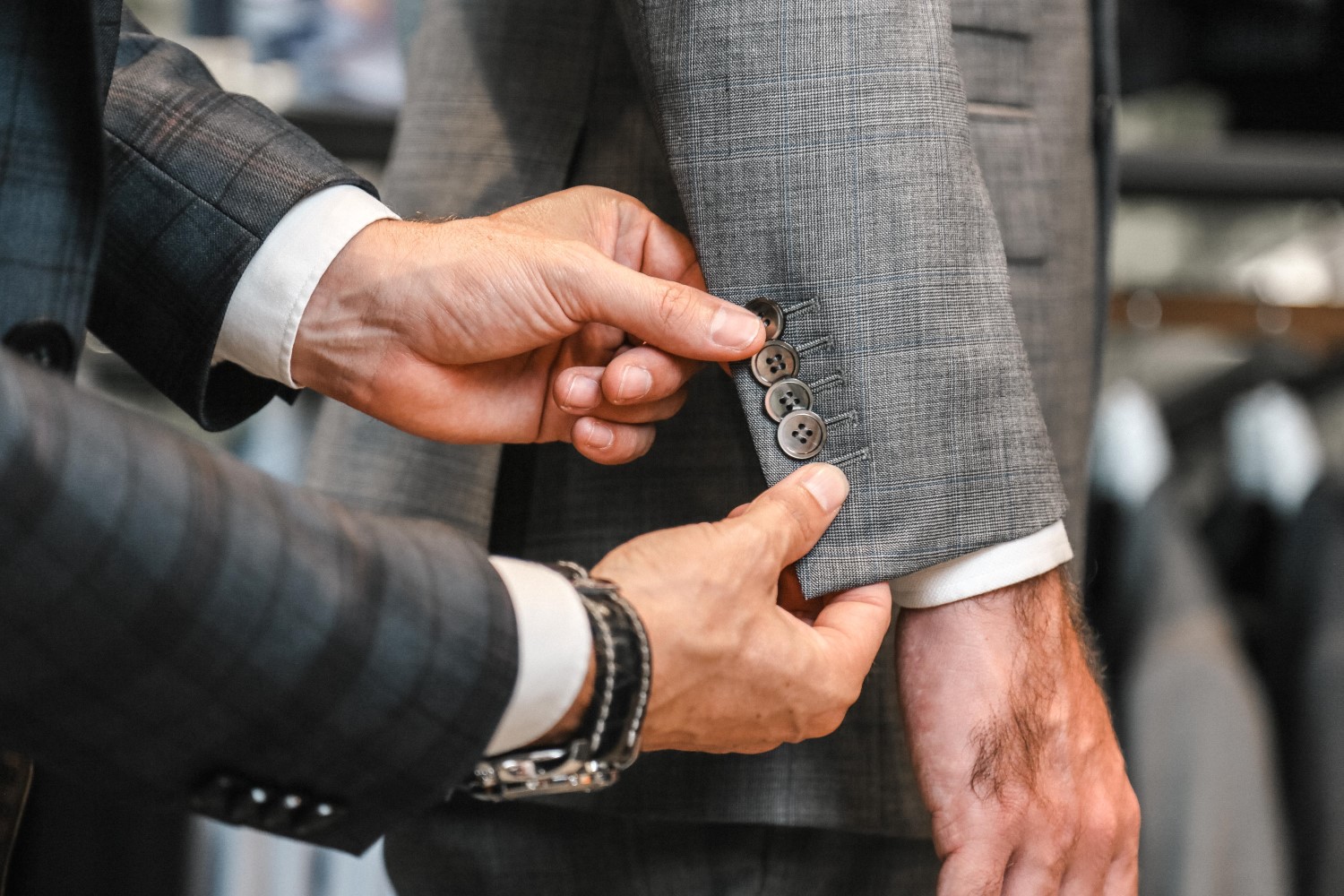 Have you subscribed to Man of Many? You can also follow us on Facebook, Twitter, Instagram, and YouTube.