Leave a Legacy with Crooked Howlet Jewellery
Crooked Howlet Designs is creating stunning masculine rings for men ready to make a statement. Crooked Howlet is toying with the idea of legacy, suggesting its rings would make perfect heirlooms to hand down from generation to generation. The jewellery is stunning, and we can definitely see these pieces going the distance.
The Sydney-based jeweller has released a short film as part of its latest campaign. The film is shot by local filmmaker Matthew Alexander Hill, and it presents a unique visualisation of the jewellery design process from concept right through to production.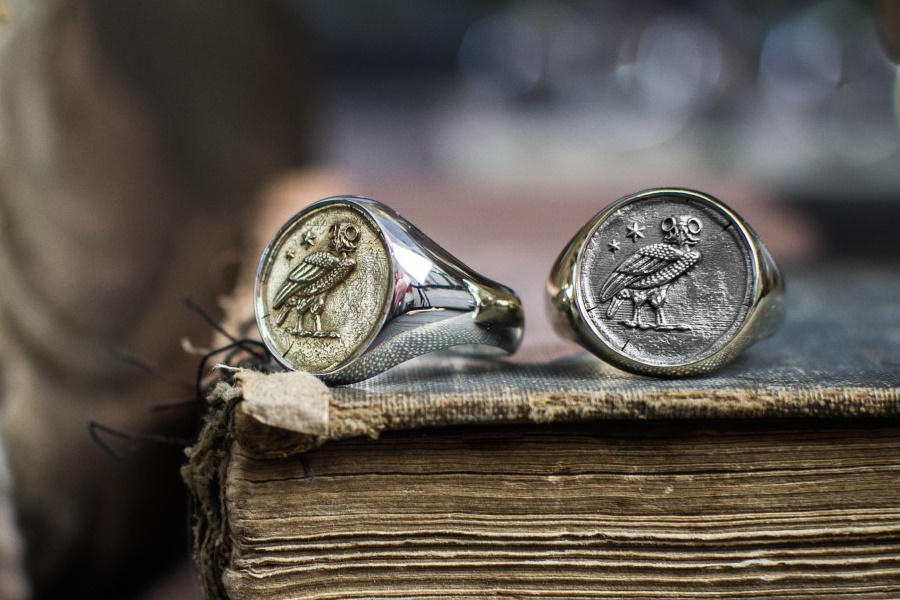 Matt's idea was 'Wet for Dry' represented by a scene appearing underwater, as the designer's thoughts are projected onto the wall. The thoughts then play out in the design and production of the piece. The final 'Hero Shot' is inspired by the vintage, Gold Traders store and Queen Victoria Building in Sydney.
The entire piece has vintage radio announcer cues over the top, giving it that Bioshock or Call of Duty Nuke Town feel.
Crooked Howlet crafts rings in small quantities will select styles available monthly. There's an extensive range available covering all sorts of themes including birds, skulls, coins and nautical emblems. The rings are crafted in sterling silver and 9-carat gold. Prices begin around $140 AUD. Every online purchase comes with free worldwide shipping.
The online Ring Library is worth a browse. It presents previous designs along with a bio highlighting the significance of a piece. You can check out the short film above and follow the link below to see the full range of masculine jewellery.