15 Best Bowl Cut Hairstyles for Men
You may have thought the classic bowl cut hairstyle was something of the past, but fear not, the bowl cut is back and better than ever. The new age of bowl cuts goes a step above their distant relatives, cut with a little extra finesse that's perfect for the modern, masculine man.
Before you go and get a bowl cut it's important to know that there are lots of different types that are suited for different hair types, lengths and face shapes. The cut certainty isn't for the faint-hearted and often ends up providing an editorial, edgy look. Make sure you chat with your barber before going ahead with the cut so you aren't left feeling disappointed. If you want to go ahead with the cut but are feeling low on inspiration, here are our favourite bowl cut hairstyles for men.
Related: Our complete guide to the best haircuts for men is your reference point for hairstyles.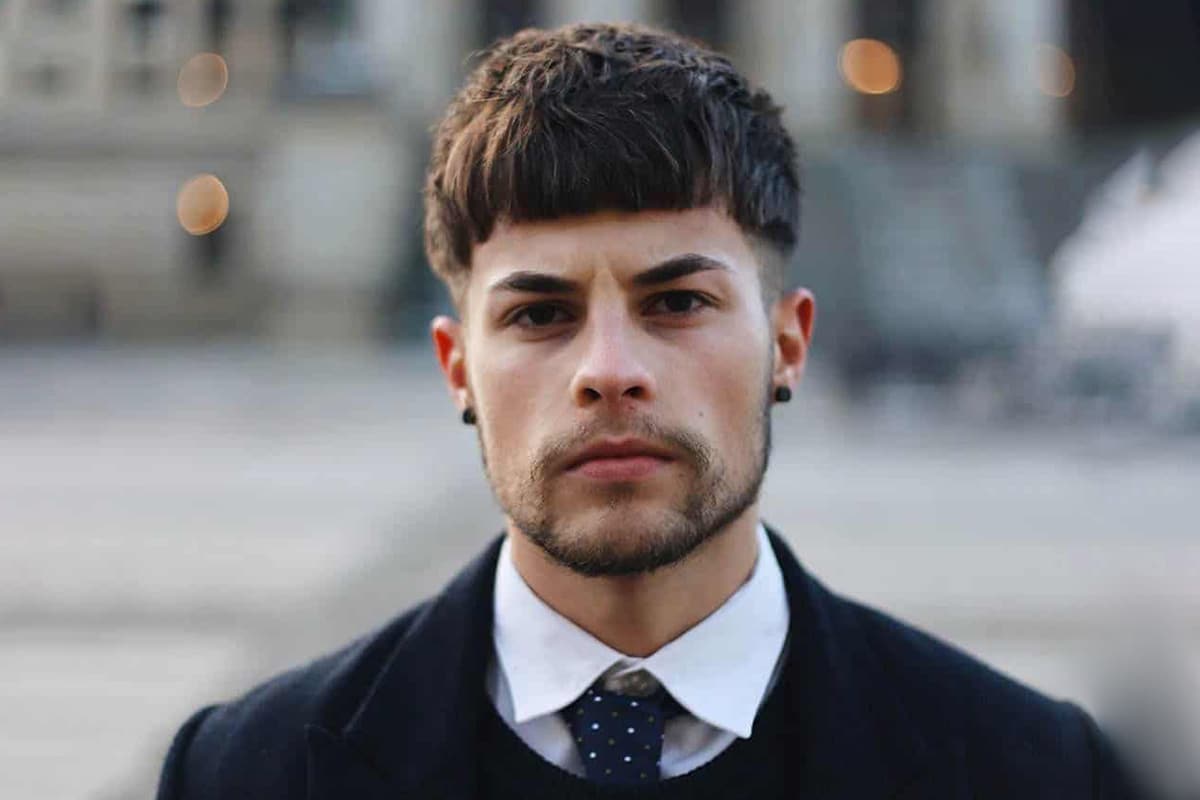 1. Classic Bowl Cut
The classic bowl cut is our go-to option if you want to play it safe but still look edgy. Today's modern approach is an even cut with a fringe that sits mid-forehead. Previous generations of the classic bowl cut used to be flat but today we like to see more texture on top, which contrasts nicely with the buzzcut sides.
Style: Modern
Product: Texture powder
Styling: Minimal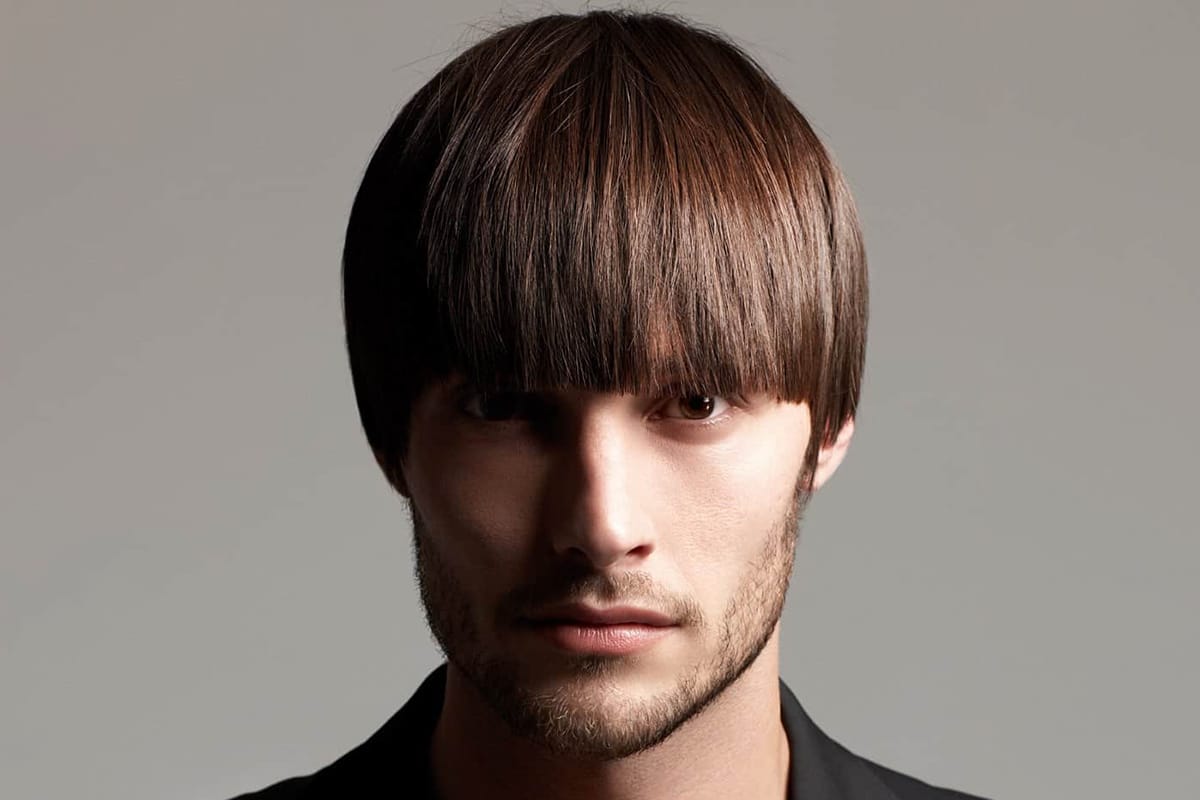 2. Bowl Cut with Natural Fringe
If you've got a natural fringe, you're already one step on your way towards achieving the perfect bowl cut. All you have to do is cut the rest of your hair to the length that your fringe sits. Minimal effort and a cool, even finish will leave you with a smart but fresh look that is easy to maintain.
Style: Modern
Product: Sea salt spray
Styling: Minimal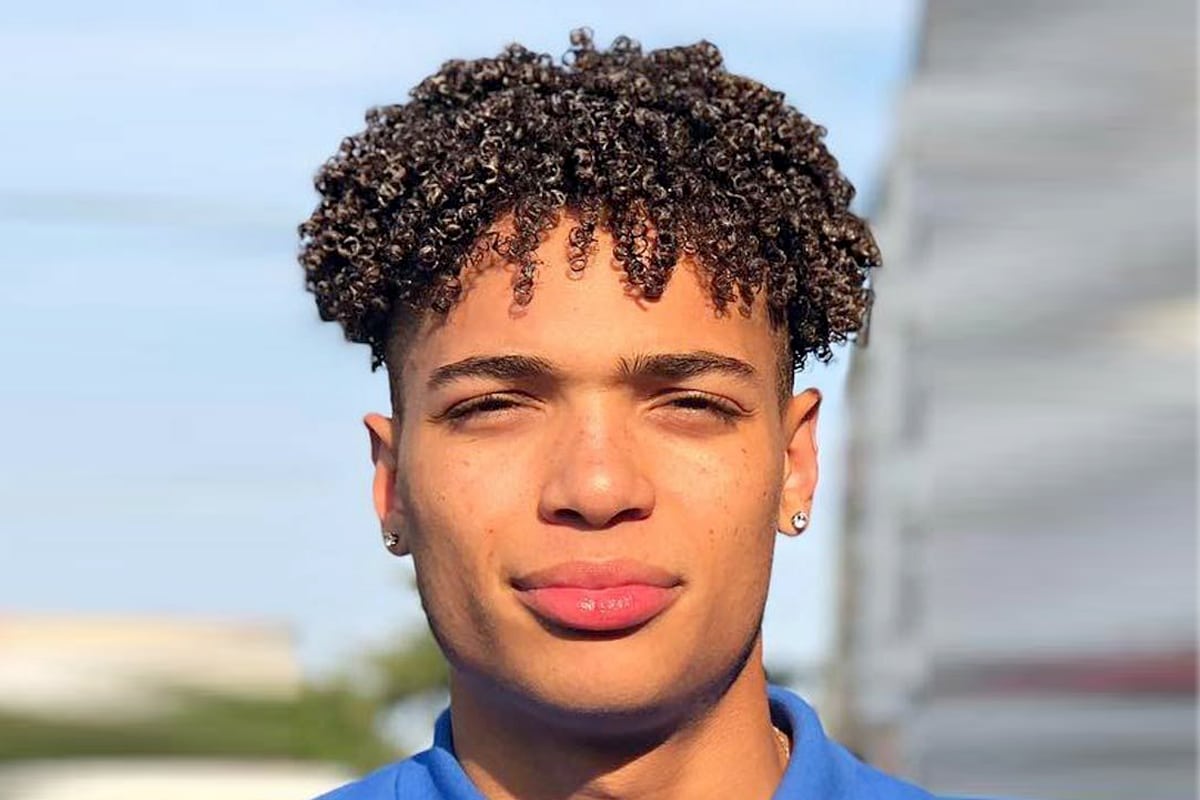 3. Afro Bowl Cut
Don't be afraid of trying the bowl cut just because you don't have straight hair. But, you've got to make sure you style it a bit differently. Afro bowl cuts focus the volume on the top and the front, with much more of a buzzed undercut. The thick afro creates volume and texture- give it a go for something different.
---
Featured Video from Man of Many
---
Style: Sharp
Product: None
Styling: Minimal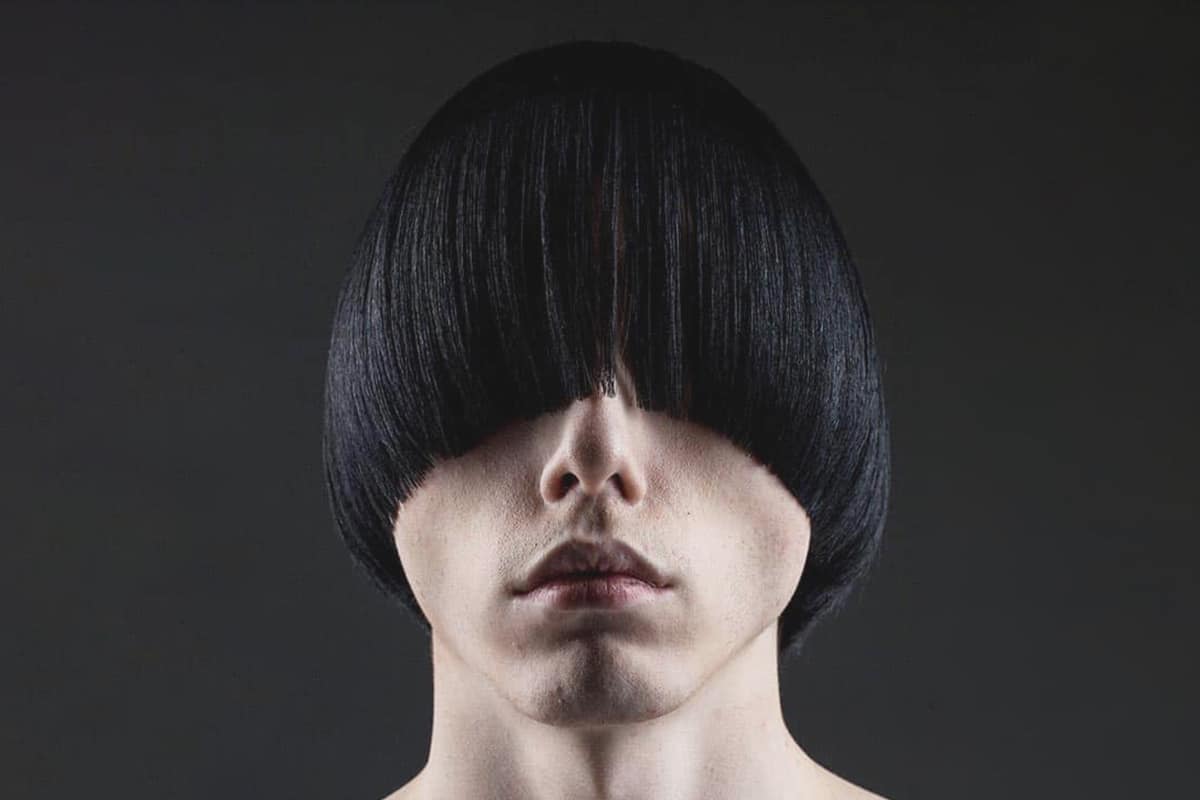 4. Straight Hair
It's time you consider a bowl cut if you have been blessed with straight hair. It's no secret the look works best with straight hair, especially when shaping the fringe. Make sure you get an even cut and then use a brush to comb the fringe forward. You'll have a nice, long fringe that will refine any face shape.
Style: Retro
Product: Paste
Styling: Moderate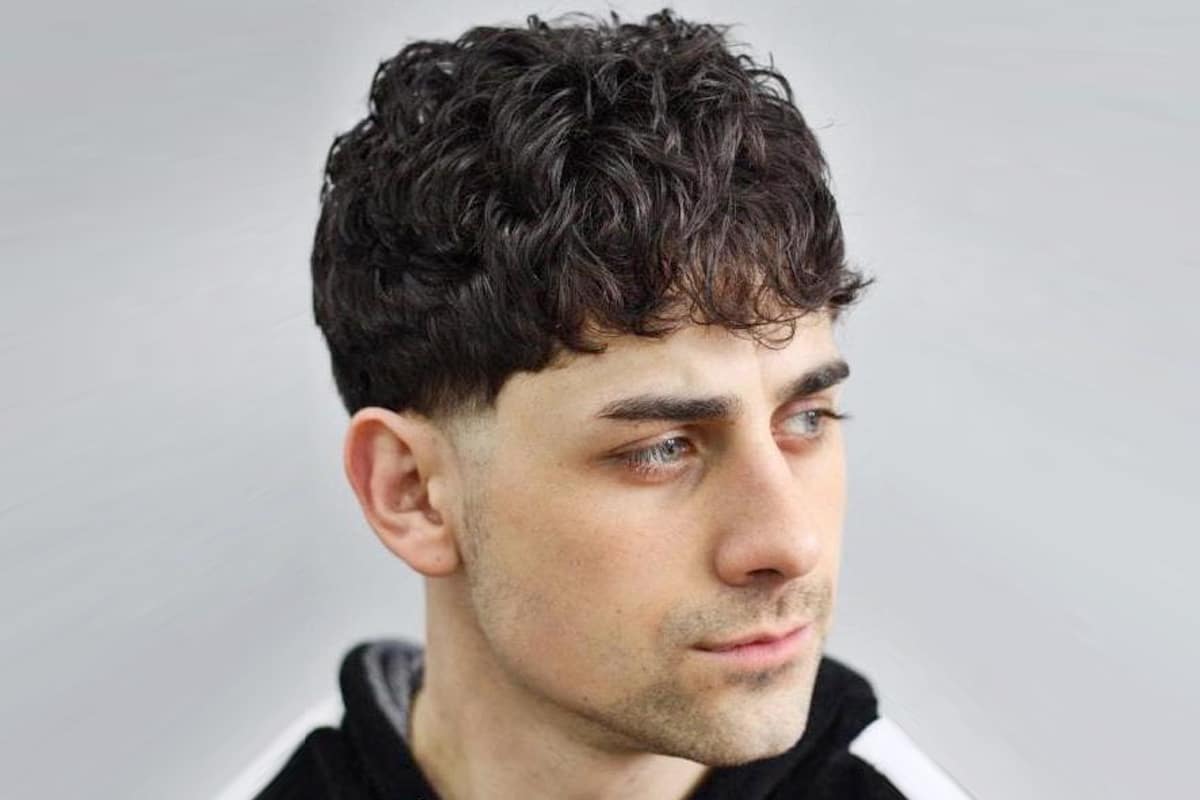 5. Wavy Hair
More unusual but just as profound a hairstyle is the wavy hair bowl cut. The natural waves of wavy hair create a bold, fuller look. Because wavy hair often takes the appearance of being messy, the bowl cut is a clean cut that is short enough to make it look neat and less wild!
Style: Loose
Product: Sea salt spray, Matte clay
Styling: Moderate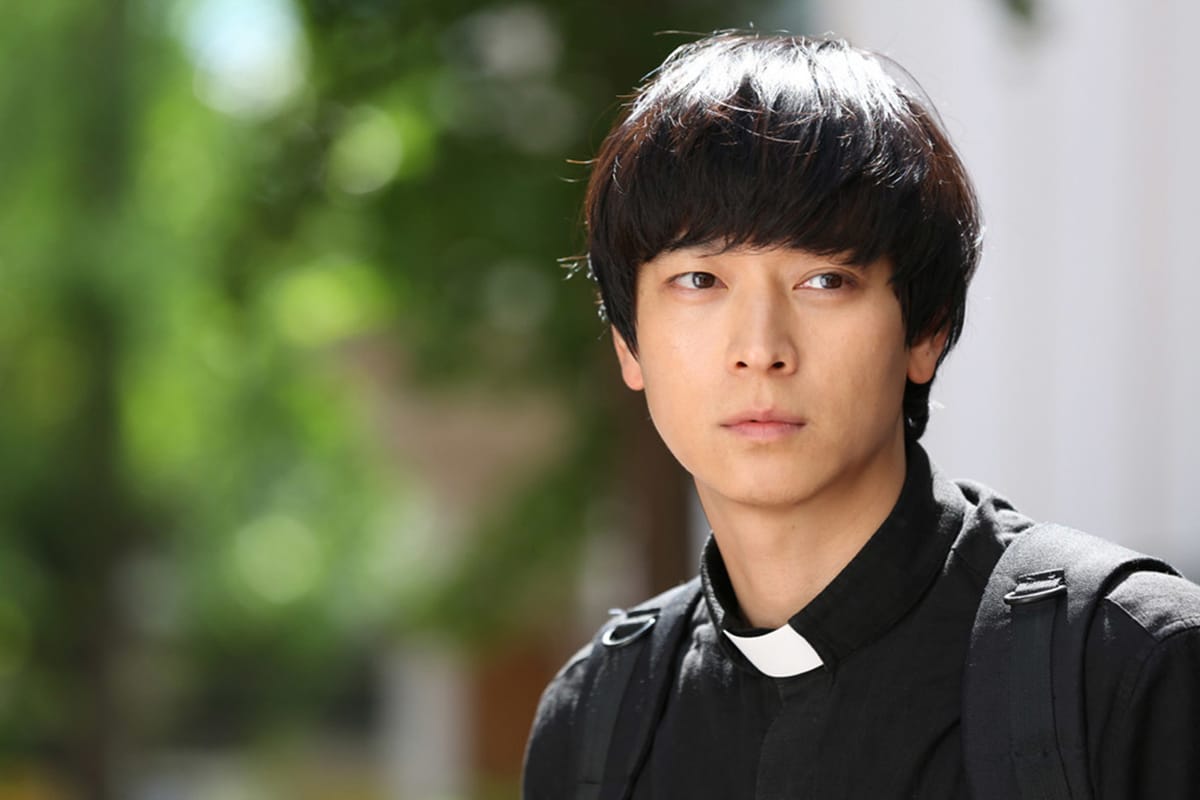 6. Thick Hair
This look is probably the closest we will get to the classic, vintage hairstyle everyone knows. An ode to the 60s mod trend, thick hair works well to create volume and shape to the bowl cut. If you prefer a vintage look and have nice thick hair, lucky you, this cut lends itself perfectly to thick hair types.
Style: Loose
Product: Texture powder
Styling: Minimal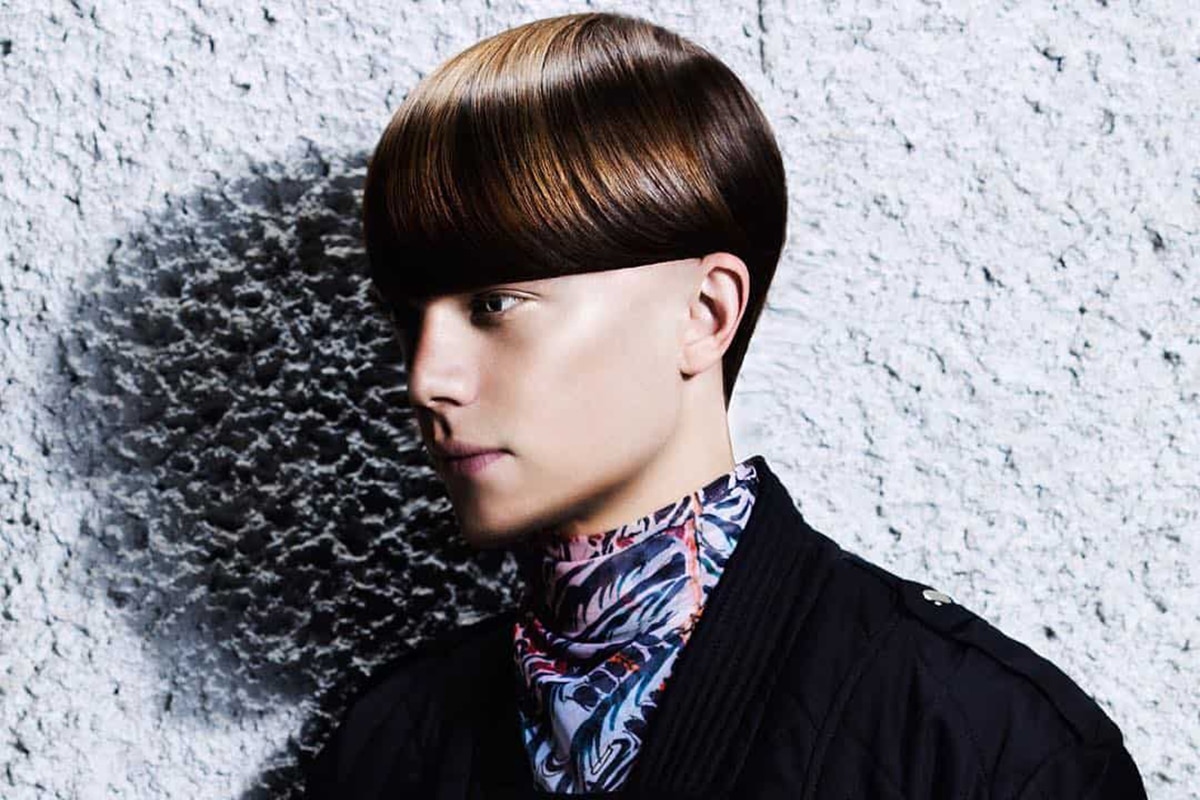 7. Long Hair
If you're a man that doesn't like to part ways with your long, luscious locks, fear not- the bowl cut works with long hair types too. The long hair sitting around the face adds shape to the face which creates a soft look and draws attention to your face. This is the perfect choice if you want to stand out and have a slight edge to your hairstyle and overall look.
Style: Sharp
Product: Grooming spray
Styling: Moderate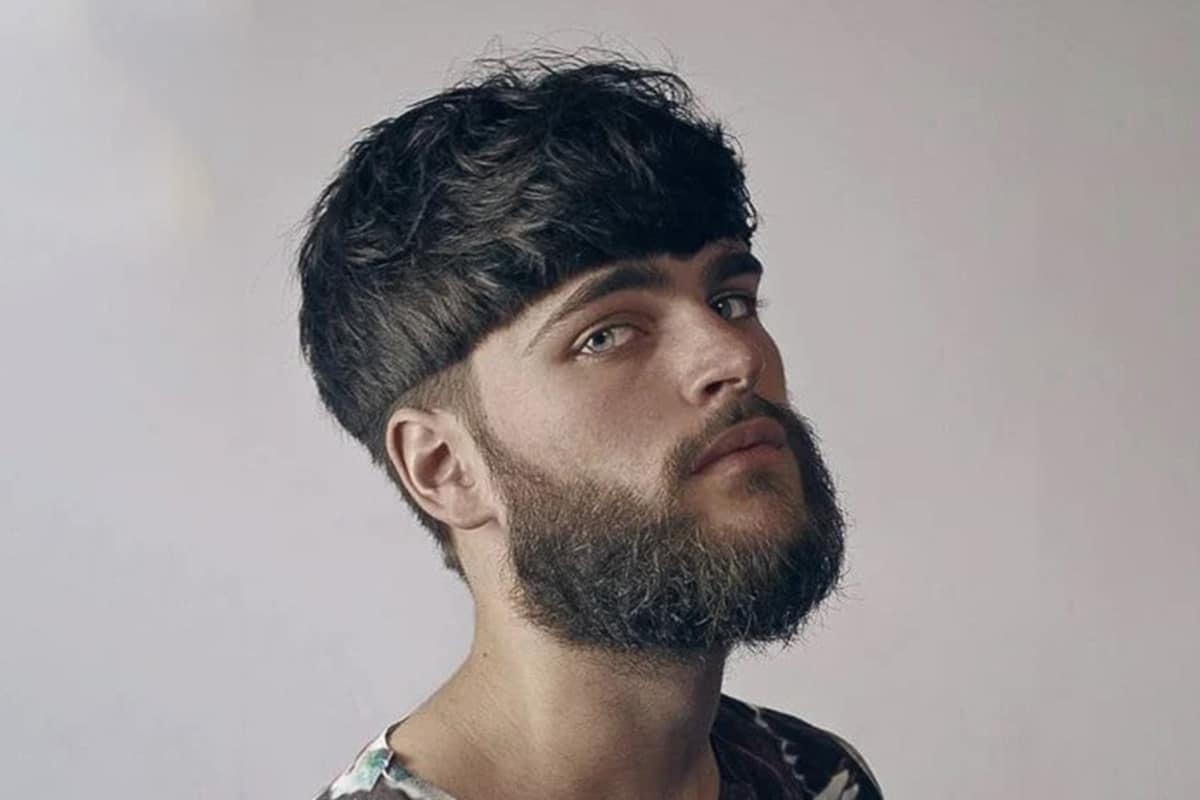 8. Bowl Cut with Low Fade
Bowl cuts can also have versatility not only in hair length but also in the type of fade. The bowl cut with a low fade is the ideal way for men to combine their bowl cut with their beard. The low fade smoothly connects the beard to the head hair. Combined with the blunt fridge, this cut shapes the face in a fierce, beautiful way.
Style: Modern
Product: Texture power, Matte clay
Styling: Moderate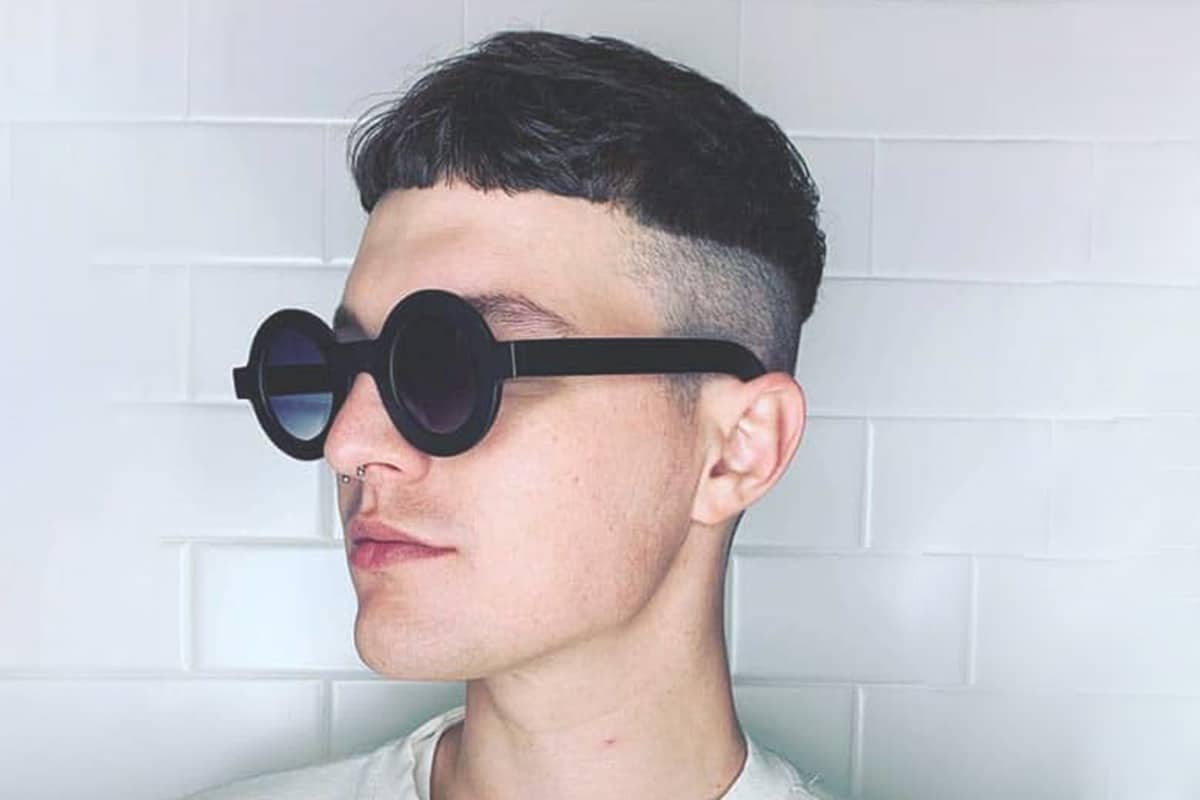 9. Bowl Cut with Mid Fade
The bowl cut with a mid fade is our best recommendation if you want a contrasting look. The thick bowl cut contrasts nicely with the mid fade, which comes up higher than most fades, at least a centimetre above the top of the ear. This is another trendy cut that's great for guys wanting to look that extra bit cool.
Style: Modern
Product: Texture power, Matte clay
Styling: Moderate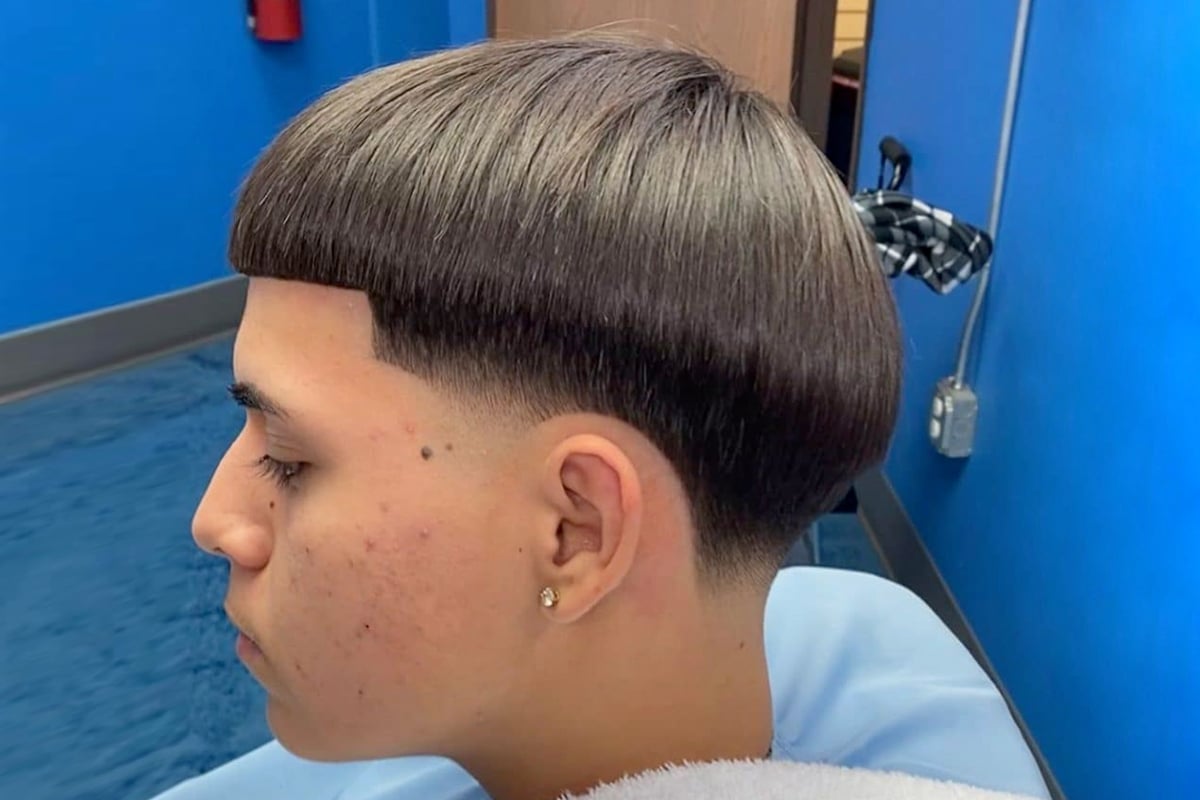 10. Bowl Cut with Taper Fade
A taper fade is when the side fade is blended back to the rest of the hair in a way so that the hair gradually gets shorter from the top of your head to the bottom. So, instead of the bowl cut forming an even line around your head, the cut is higher up the hairline and is blended into a taper fade, creating a modern version of the classic cut.
Style: Modern
Product: Texture power, Matte clay
Styling: Moderate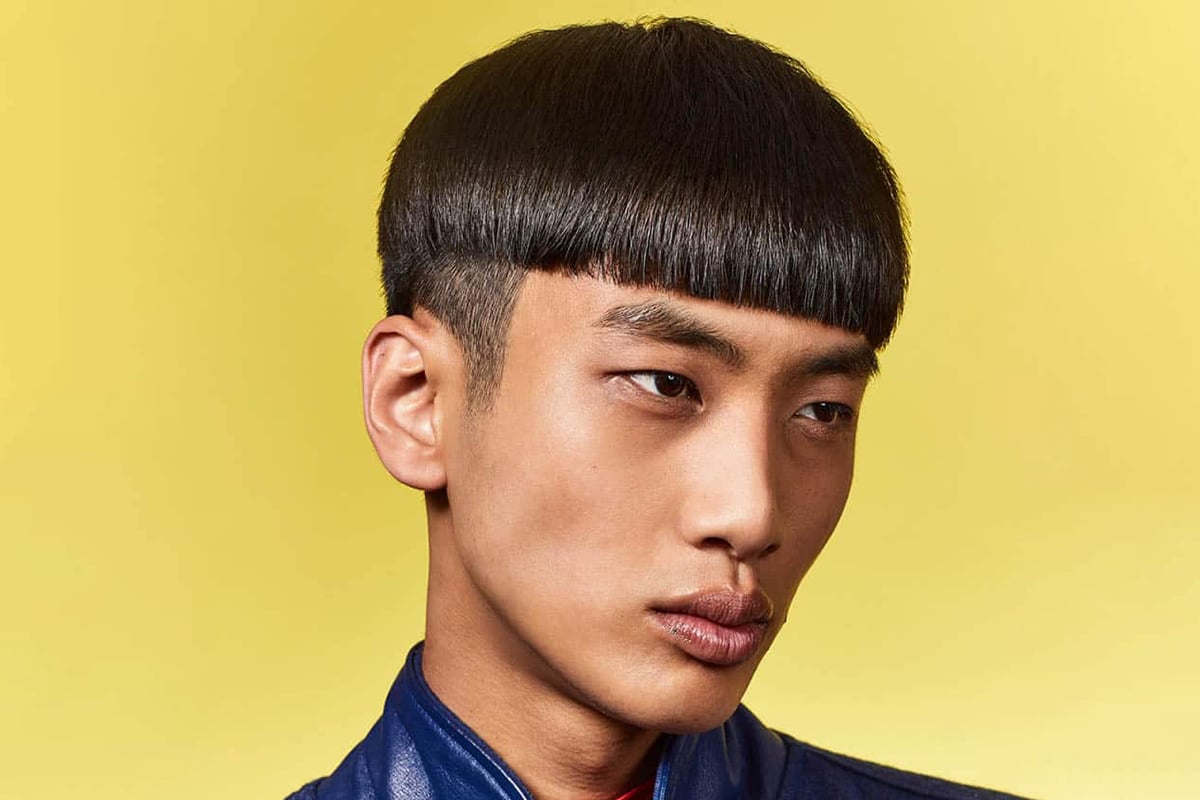 11. Bowl Cut with Drop Fade
A drop fade gradually lowers at the back of the head and around the front hairline. With the bowl cut hairstyle and a drop fade, expect a sharp and finished look. The sharp curve and angles of the drop fade enable the bowl cut to stand out front and centre.
Style: Modern
Product: Texture power, Matte clay
Styling: Moderate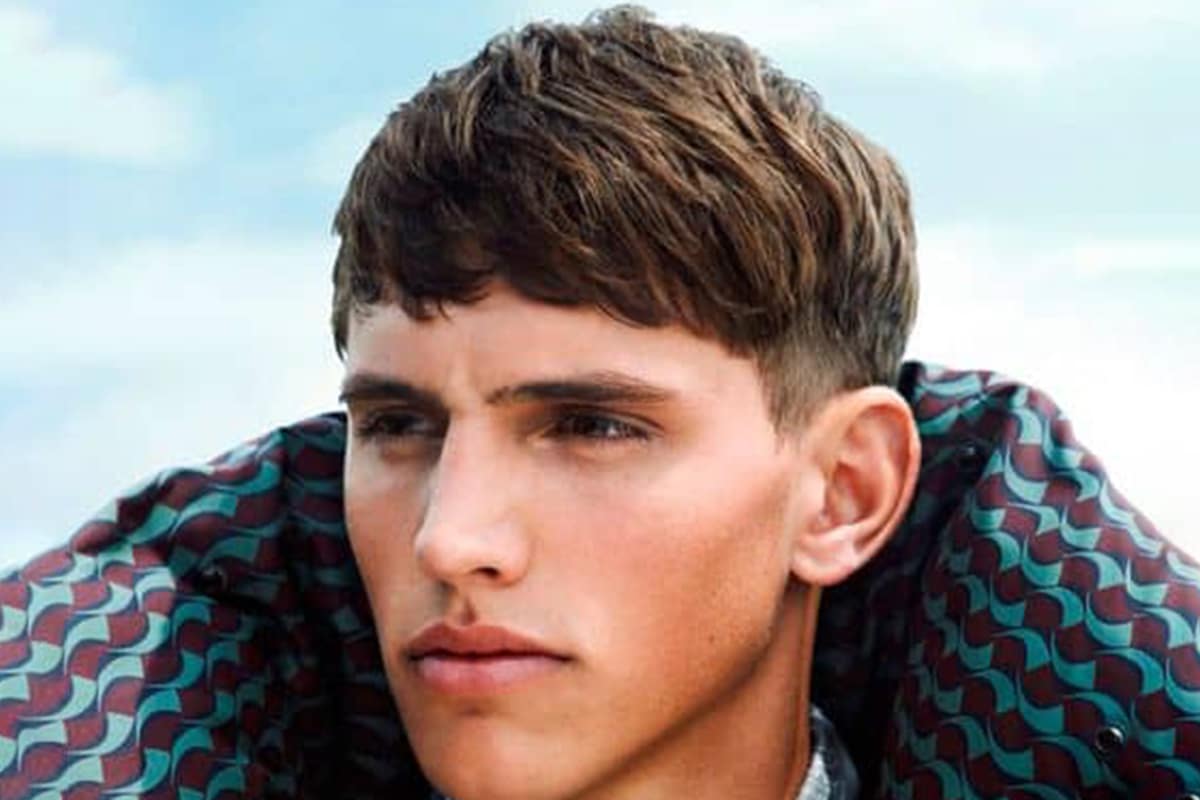 12. Bowl Undercut
An undercut is a favourite modern addition to the bowl cut. Undercuts have become very trendy recently, and anyone sporting one appears cool and fashionable. So, to create a cool modern twist on the bowl cut, add an undercut style. The bowl cut with an undercut also shapes the face to appear slimmer, so consider this cut if that's something you wish to achieve with your haircut.
Style: Modern
Product: Matte clay
Styling: Moderate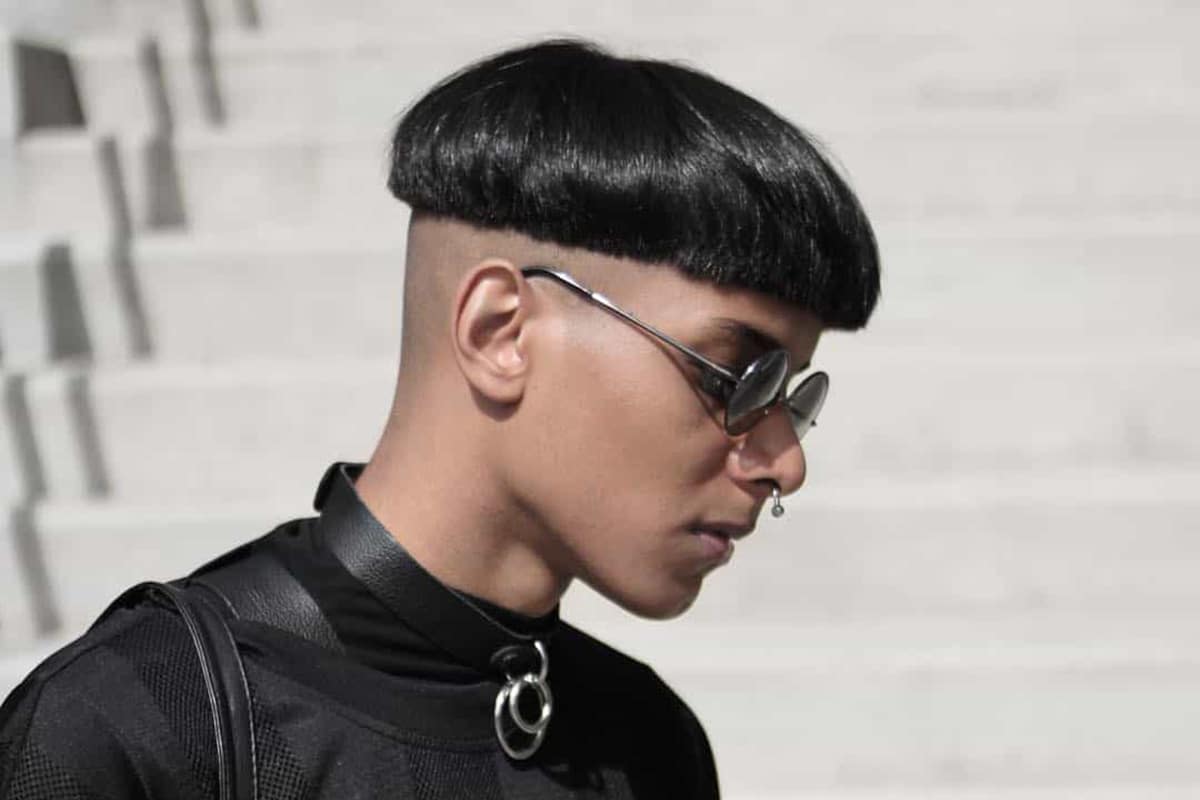 13. Disconnected Bowl Cut
You may be confused by the oxymoron here, but the bald bowl cut is one of the most striking of the bowl cut hairstyles. The bald undercut makes the bowl cut stand out. The style also works no matter what your hair type. Try out this look if you want to appear high-fashion. In case you don't know what to tell your barber, this look is also referred to as a skin fade.
Style: Modern
Product: Texture power
Styling: Minimal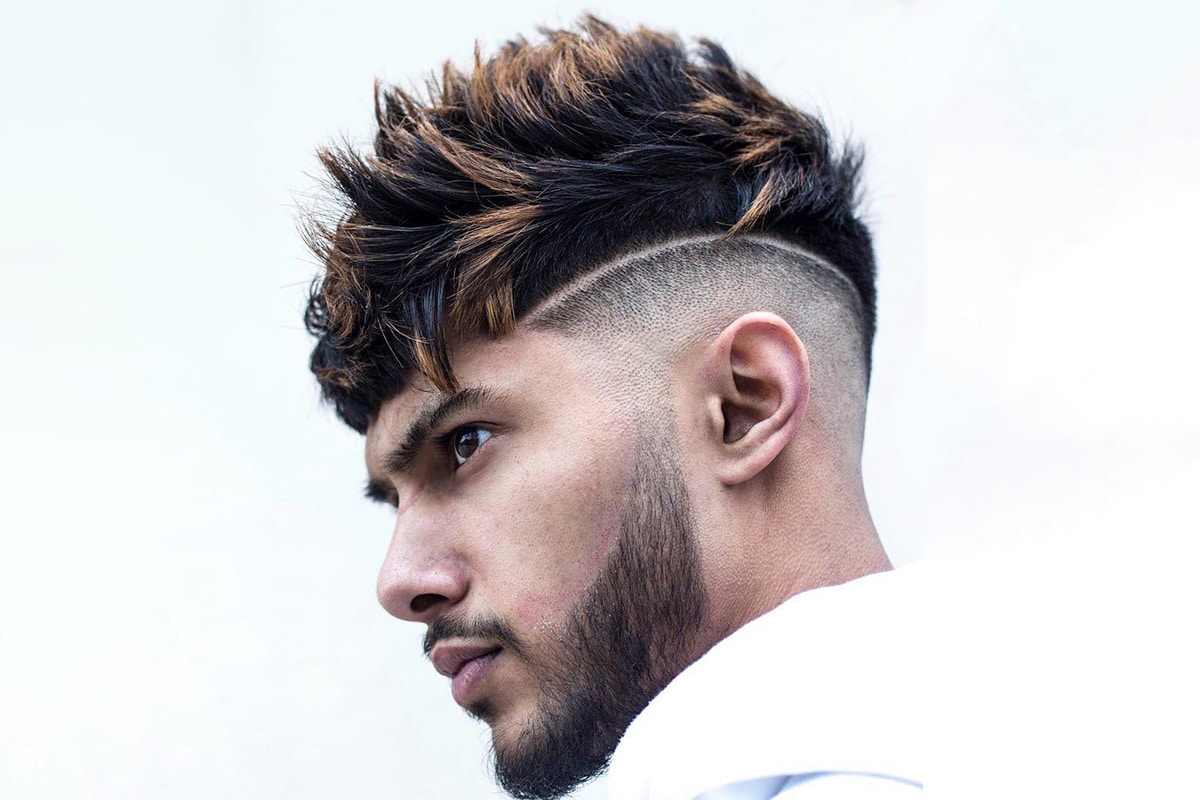 14. Spiky
Spikes are oh-so-90s and we love to see them making a comeback. If you want to be part of the trend, try spikes with your bowl cut. The spikes add an edge to the look and also create a sense of masculine energy. The added texture and volume from the spikes also create a rugged appearance that adds some extra shaping around the face.
Style: Modern
Product: Matte clay, Paste
Styling: Moderate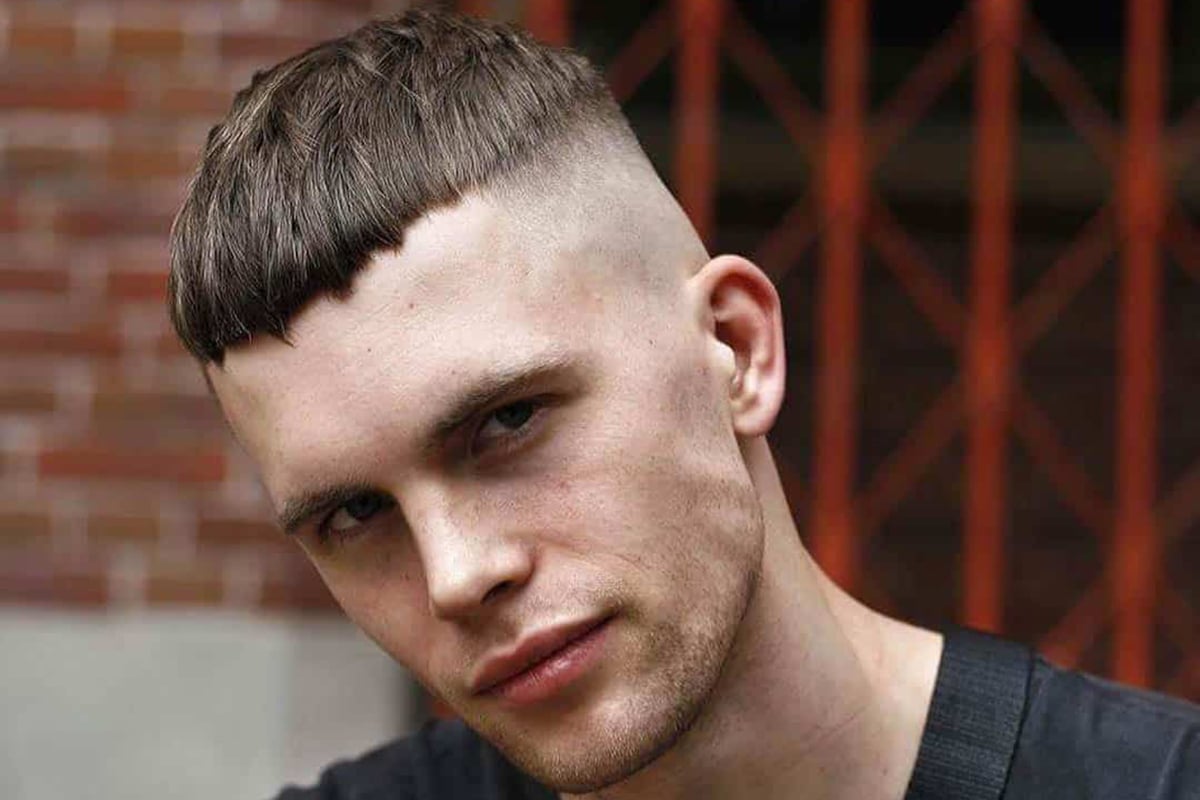 15. High and Tight
The name says it all, a bowl hair cut that is both high up the head and tight. This means that the cut sits well above the top of the ear and the amount of hair on the top of the head is fairly small. It's super low-maintenance as there's not that much hair to manage. It is also a good option for in-between hairstyles or when you're growing your hair out. We recommend those with thick hair types to try this bowl cut hairstyle, as it works well with thick hair.
Style: Modern
Product: Texture power, Matte clay
Styling: Moderate
Check out some alternative looks in the links below before you head off to the barbers and we've also compiled a few beard care and styling tips for your convenience.
Alternative Hairstyles
Beard Styling Tips
General FAQs
What is a bowl cut?
A bowl cut is a classic haircut where the front hair is cut with a fringe and the rest of the hair is left the same length all the way around.
How do you get a bowl cut?
Ask your barber for a bowl cut that works with your hair length, style and face shape.
When was the bowl cut popularised?
The bowl cut was popularised in the 1980s.
---
Featured Video from Man of Many