11 Best Australian Men's Shoe Brands
Australian men's shoe brands are some of the best money can buy – a fact that we've known for decades, but the rest of the world is starting to notice now too. While Italy will probably always reign supreme in the shoe-production department, the best Australian shoes have been catching up in a big way. Plus, there's no debating that we make the best boots in the world – from some of the greatest men's boots stores in Melbourne, up to the best boot manufacturers of Greater Sydney. RM Williams has been worn by almost every US president since the first pair of the famous boots made it stateside.
They say you can tell a lot about a man by what he wears on his feet, but we reckon you can tell even more about a bloke by the clodhoppers he dons. Sometimes you've got to scrub up and retire the pluggers for a day; when that time comes.
RELATED: Our guide on the best sneakers for men will help you find your favourite style.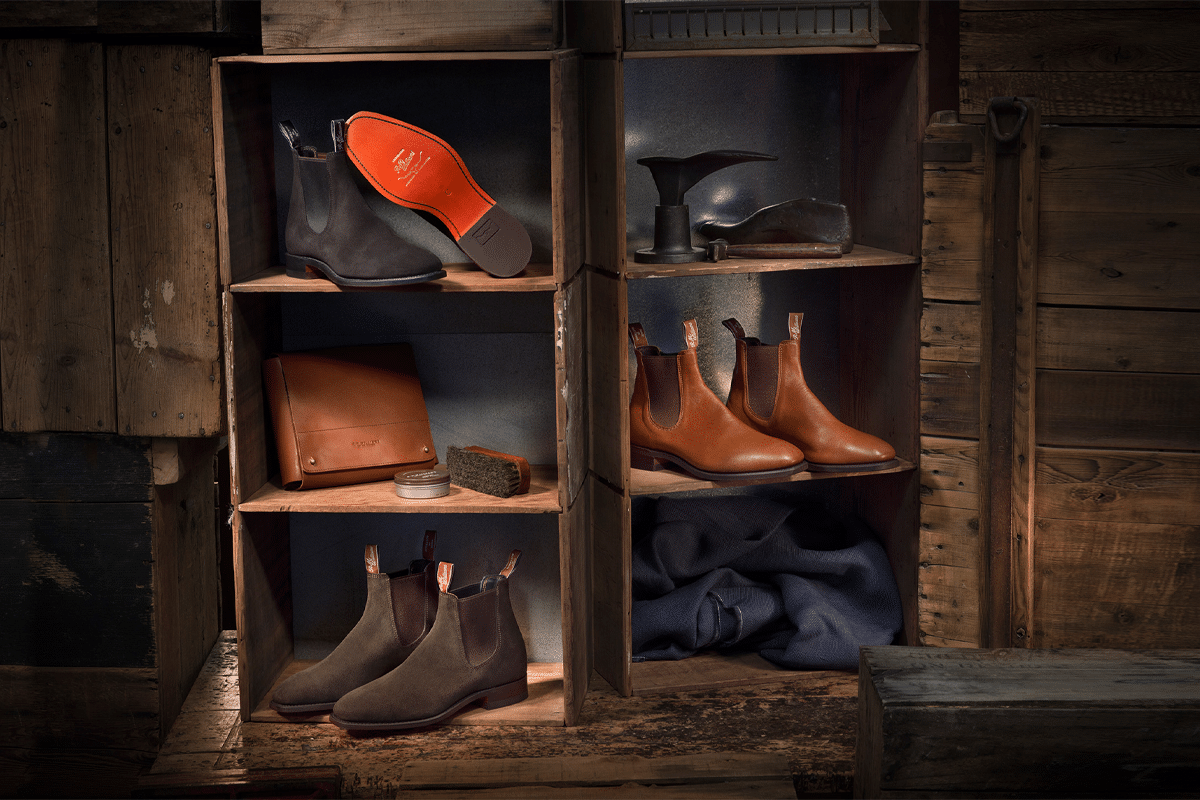 1. RM Williams
Just like Nike, this Aussie men's shoe brand needs no introduction. These iconic shoes are some of the best men's boots in Australia. They have been made at 5 Percy St, Prospect in South Australia since before your parents were born, RM's very own method of using one piece of leather, joined by a single seam at the back, has made this company an Australian icon. Absolutely worth the investment, a well-looked after pair of these Australian boots will last a lifetime.
Address: Various Locations
Salomon is Gearing Up for an Even Bigger 2023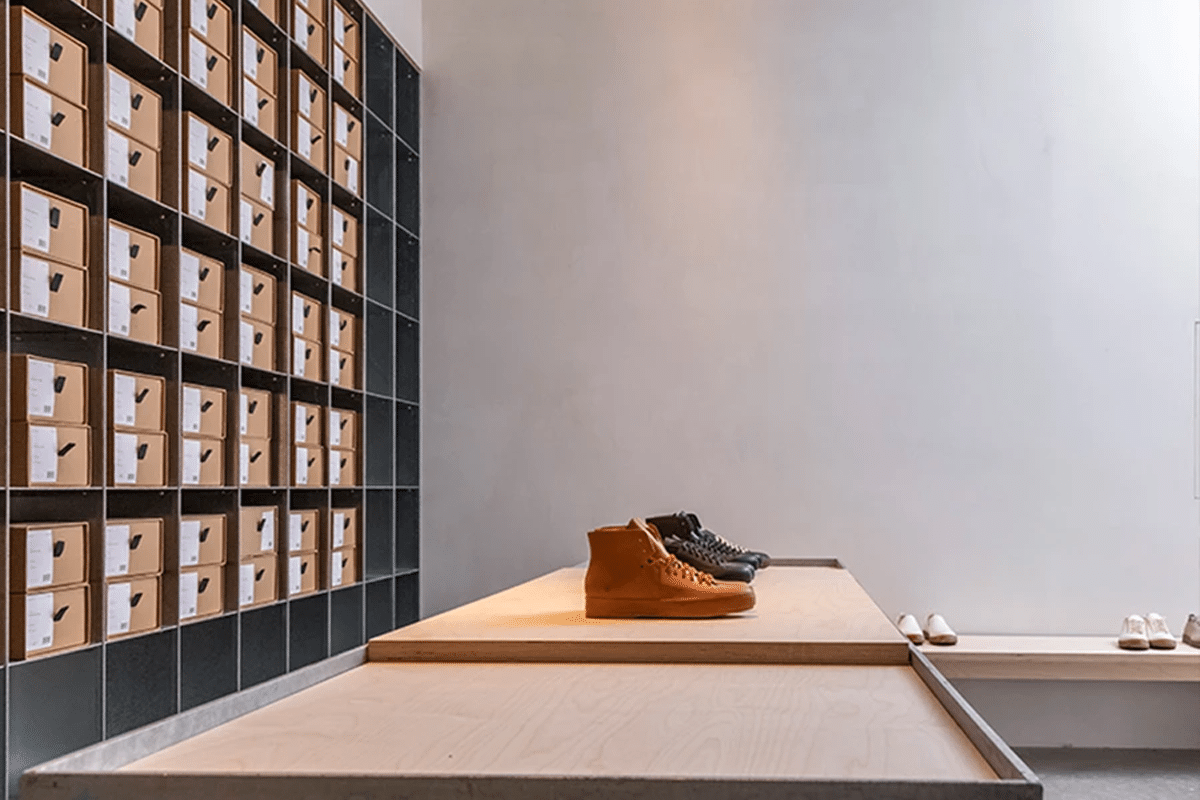 2. Feit Sydney
All FEIT shoes are made from start to finish by one master craftsman that utilises only the highest quality materials. Feit has managed to tread the line between practical and stylish. Their use of premium, natural components such as bamboo, cork, buffalo and vegetable leather is an innovative and environmentally responsible way to make great Australian men's shoes. Every pair produced by this top Aussie men's shoe brand is also mighty comfortable to boot.
Address: 20 Burton St, Darlinghurst NSW 2010
Hours: Mon-Sat 11am-6pm, Sun 12-5pm
Phone: (02) 9358 5004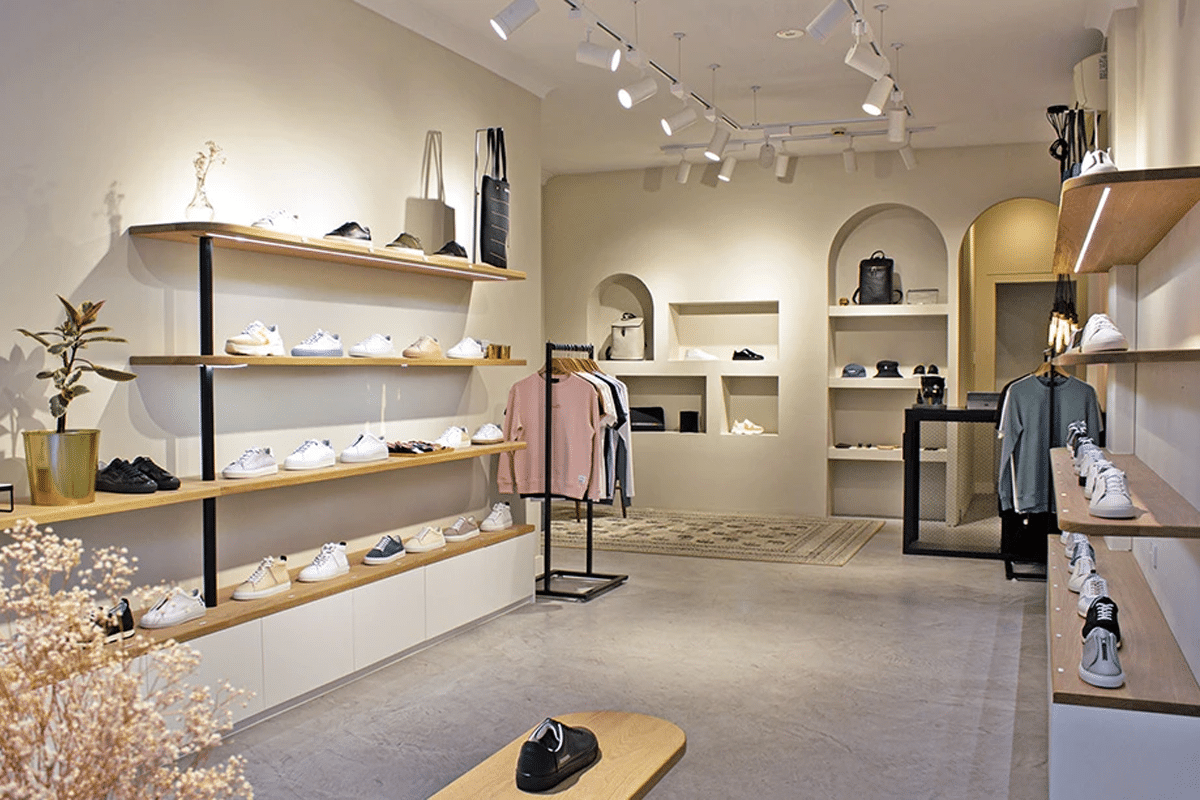 3. Von-Röutte
One of the best Australian sneaker brands, Von-röutte is a combination of different languages that together means 'on route'. They believe that travel experiences and cultural exchanges can change the world. Not only do they produce some of the highest quality sneakers on the market but they care about a sustainable future: shoe care, ethical treatment, and timeless design.
Address: Shop 7/157 Curlewis St, Bondi Beach NSW 2026
Hours: Mon-Sat 9:30am-6pm, Sun 9:30am-5pm
Phone: (02) 8056 9691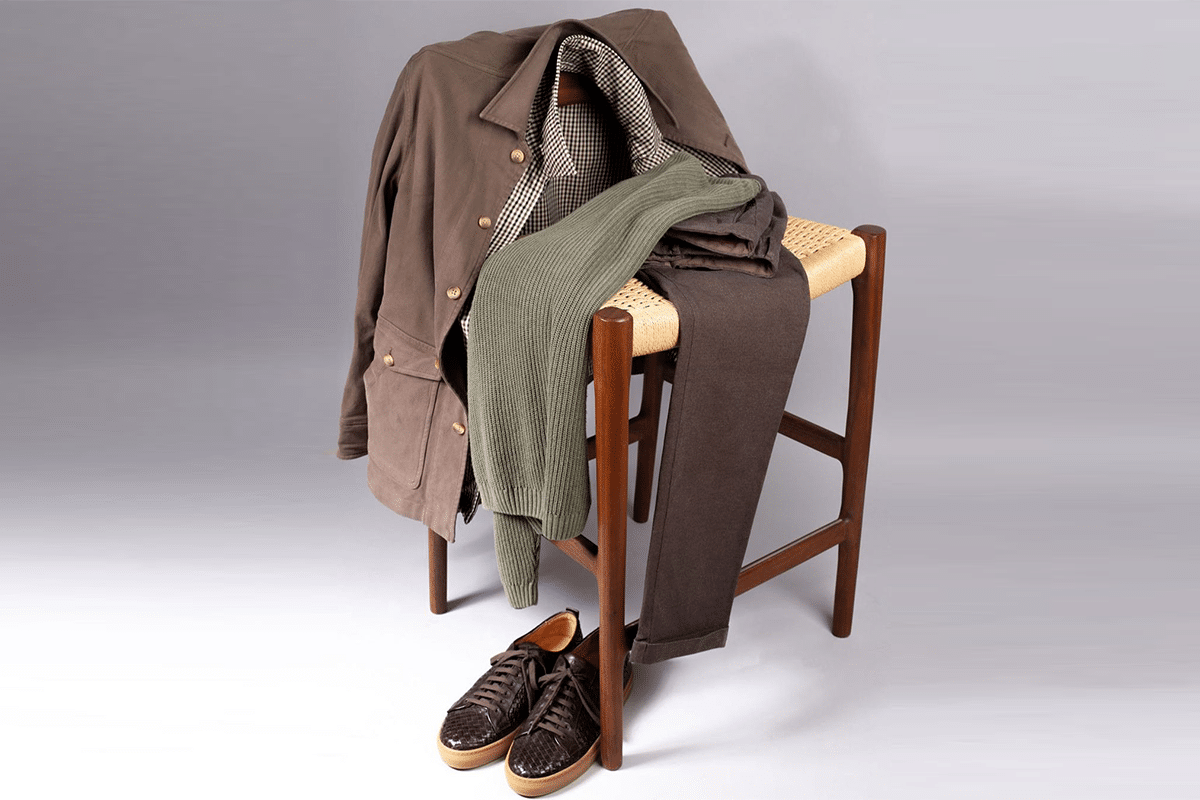 4. Christian Kimber
Melbourne local Christian Kimber has literally scoured Europe to find the best manufacturers for his Australian men's shoe designs, and he works closely in conjunction with them every step of the process, making this bespoke shoe brand one of the best to come out of Victoria, if not one of the best in Australian footwear as a whole – from men's leather loafers to sneakers, a pair of Kimbers is a worthy investment.
Address: 264 Johnston Street, Fitzroy, Melbourne VIC 3065
Hours: Thurs-Fri 11am-5pm, Sat 10am-5pm, Sun 12-4pm
Phone: (03) 9486 9690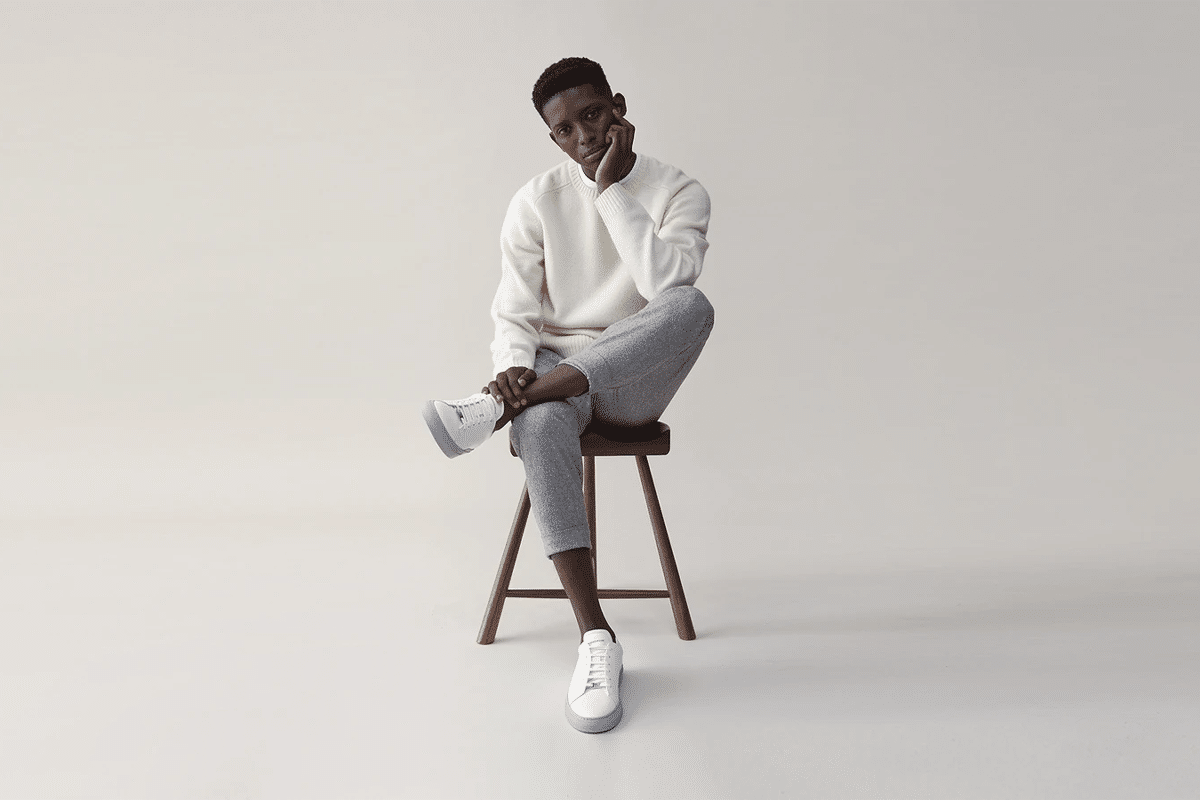 5. MONOCHROME` the Label
Monochrome is a Sydney based shoe brand with a strong focus on minimalist sneakers that are made with the most premium materials they can source. This Australian shoe brand's pieces will stand the test of time, both in design and construction. They take quality further than most, in fact, all of the brand's shoes are handcrafted in Italy from premium Italian full-grain leather. The raw materials are sourced from within Italy and are made in the famous Le Marche region, known for its time-honoured traditions in shoemaking. If you're looking to fly under the radar with style and comfort, you can't go past Monochrome.
Hours: Mon-Fri 8am-5pm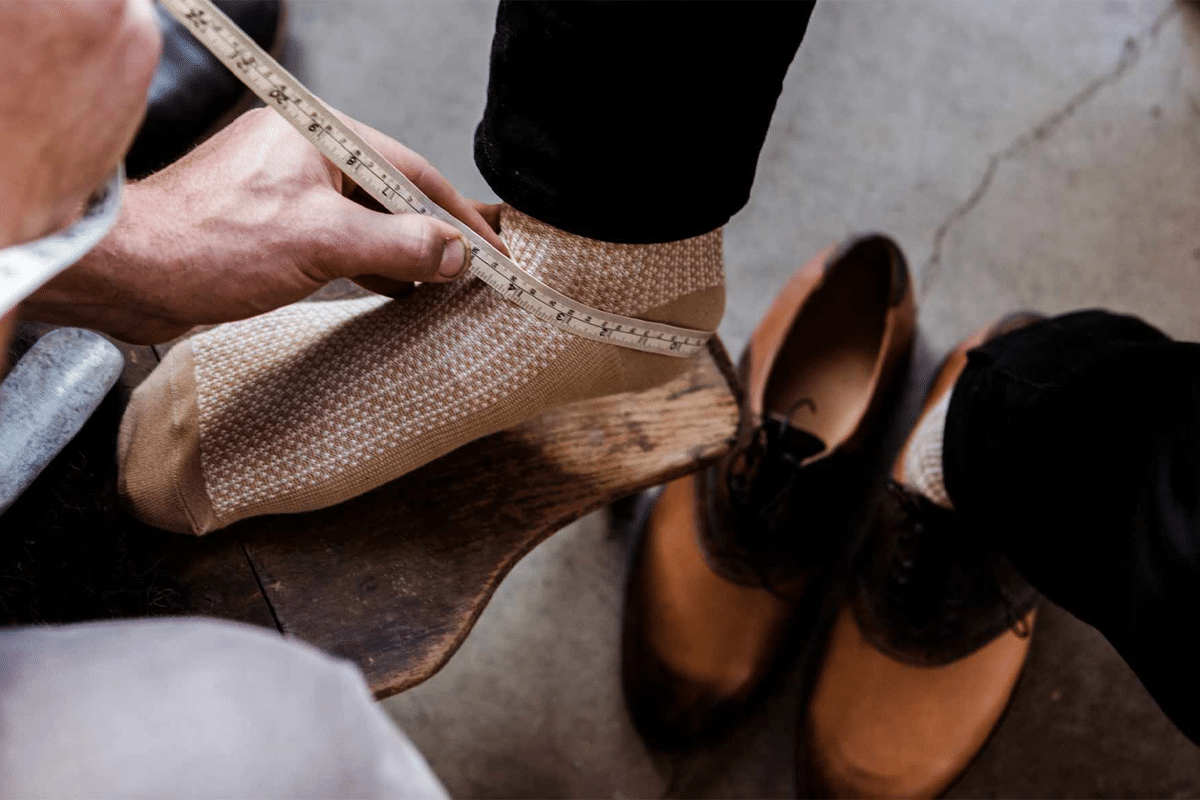 6. Wootten
Some of the most sought-after cordwainers the Australian men's shoe industry has to offer – the team at Wootten can make anything out of leather, but are best known for their bespoke footwear. These Australian made leather boots are stylish, comfy and made to last. This top Australian men's shoe brand is proof that if you do one thing very, very well then people will gladly pay the extra to know that they're getting the best.
Address: 39 Bridge Rd, Richmond VIC 3121
Hours: Fri 10am-5pm, Sat 10am-4pm
Phone: (03) 9510 6503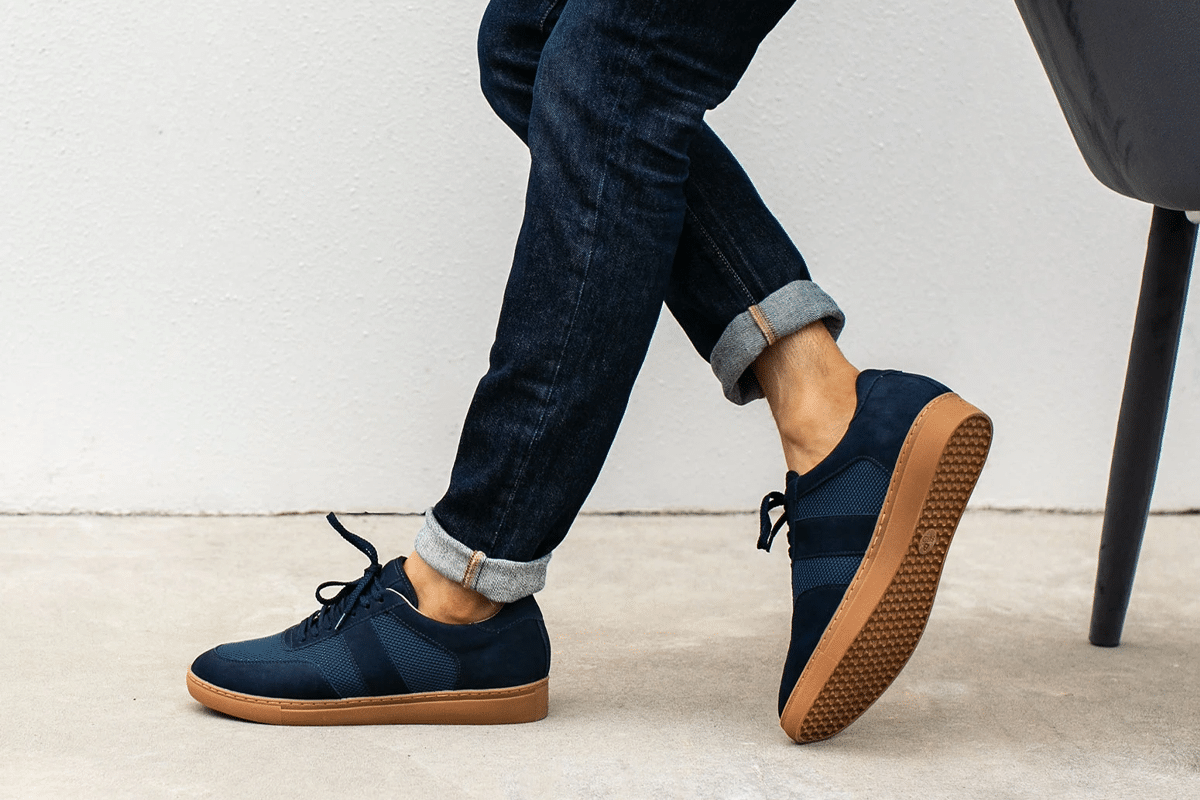 7. Bared Footwear
Another entry from Victoria, Armadale's Bared Footwear is the brainchild of a podiatrist who wanted to close the gap between recommending great Australian footwear for her clients and them being able to find it. The team is super helpful and all of their men's shoes are equal parts stylish and supportive. This is easily one of the best shoe brands in Australia.
Address: 1098 High St, Armadale VIC 3143
Hours: Thur-Fri 9:30am-5:30pm, Sat 10am-5pm
Phone: (03) 9509 5771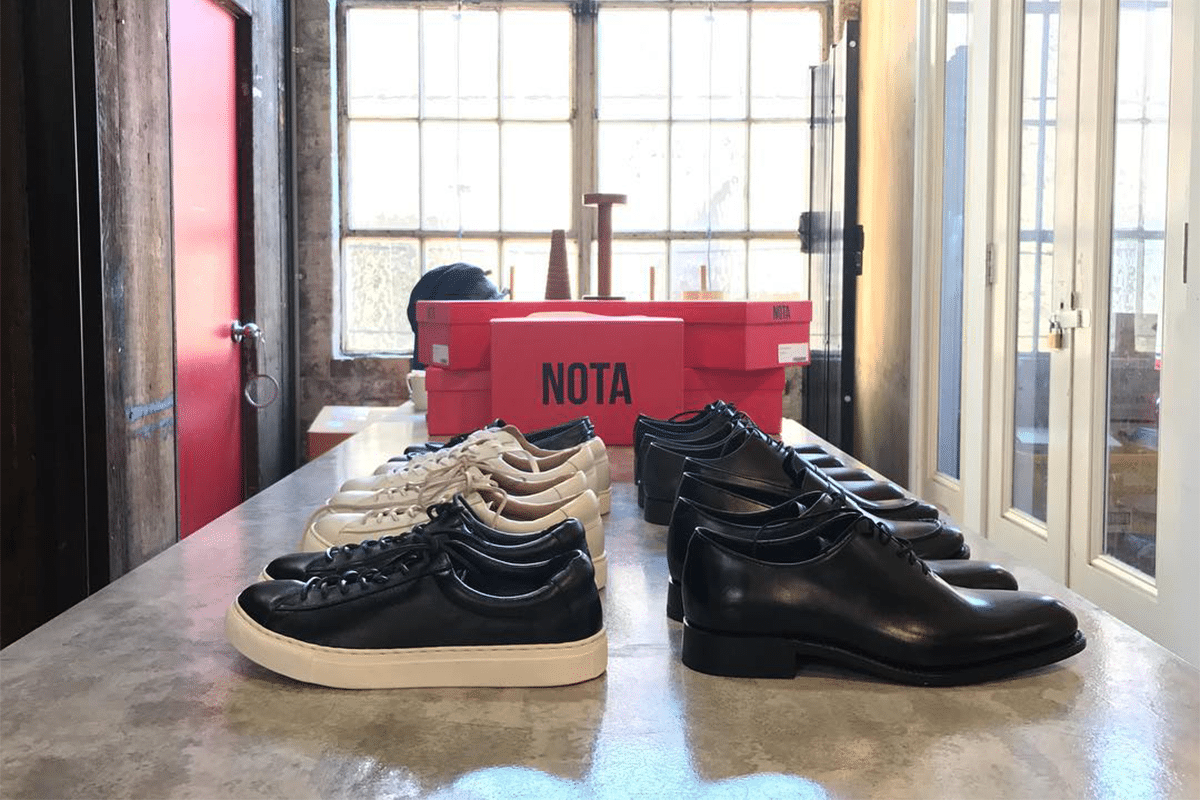 8. NOTA
"NOTA" stands for "None Of The Above", a simple ethos for an Australian shoe company that decided to eschew the mass-produced, synthetic materials of its competitors and just focus on making interesting, original and high-quality footwear for men. Best of all, it's a philosophy that's worked, and people have jumped at the chance to rock this Aussie shoe brand, who delivers every style from casual sneaker to dressy loafer. Whether you're looking for a pair of comfy out-and-about sneakers or you're in need of some nice men's formal shoes, NOTA has you covered.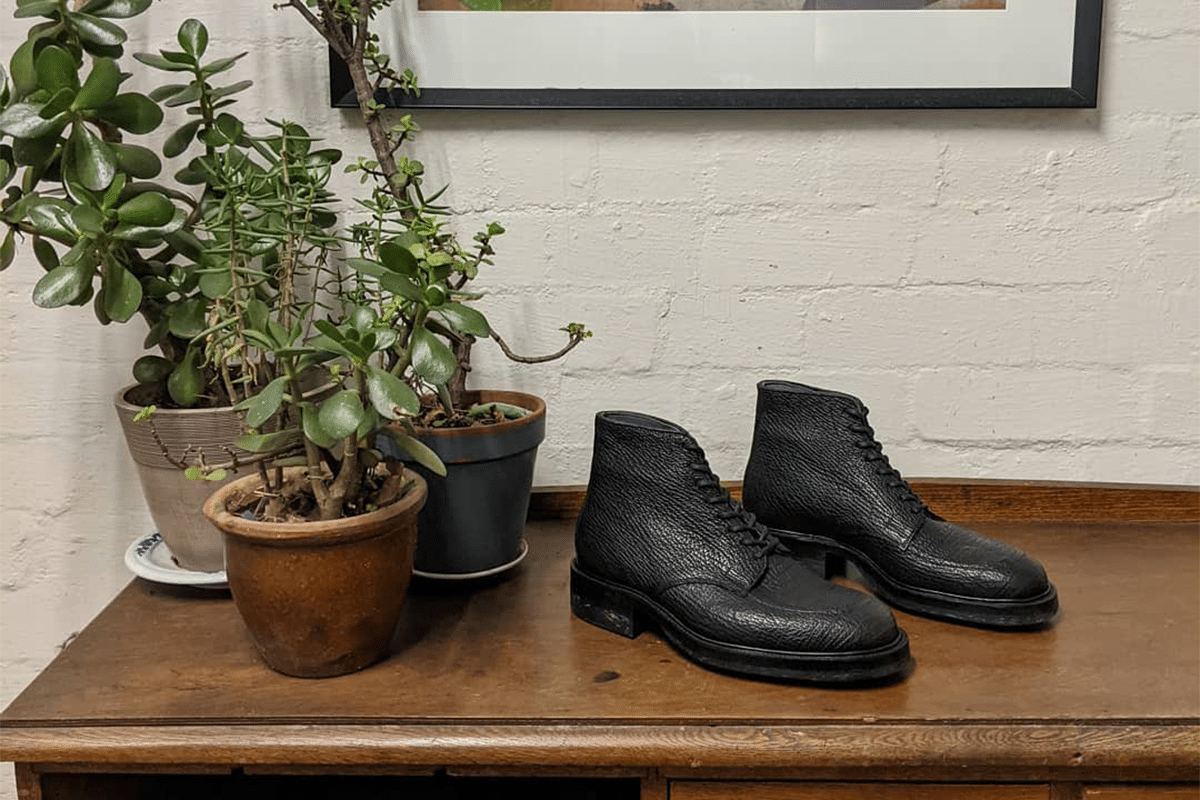 9. HASSETT GOODS
Formerly known as Roberts & Hassett, Hassett Goods are at the most exclusive end of the bespoke shoe spectrum, and rightly so – they are seriously great leather goods. Their clever use of oak bark tanned leather soles, insoles and welts allow them to construct bespoke footwear using traditional shoemaking techniques, centuries old. These famous Australian shoes are all hand-welted with hand-spun linen threads, hand-stitched outsoles and stacked leather heels secured with birch pegs – sounds fancy.
Address: Level 1/2 Somerset Pl, Melbourne VIC 3000
Hours: Mon-Sun 9am-6pm
Phone: 0424 030 464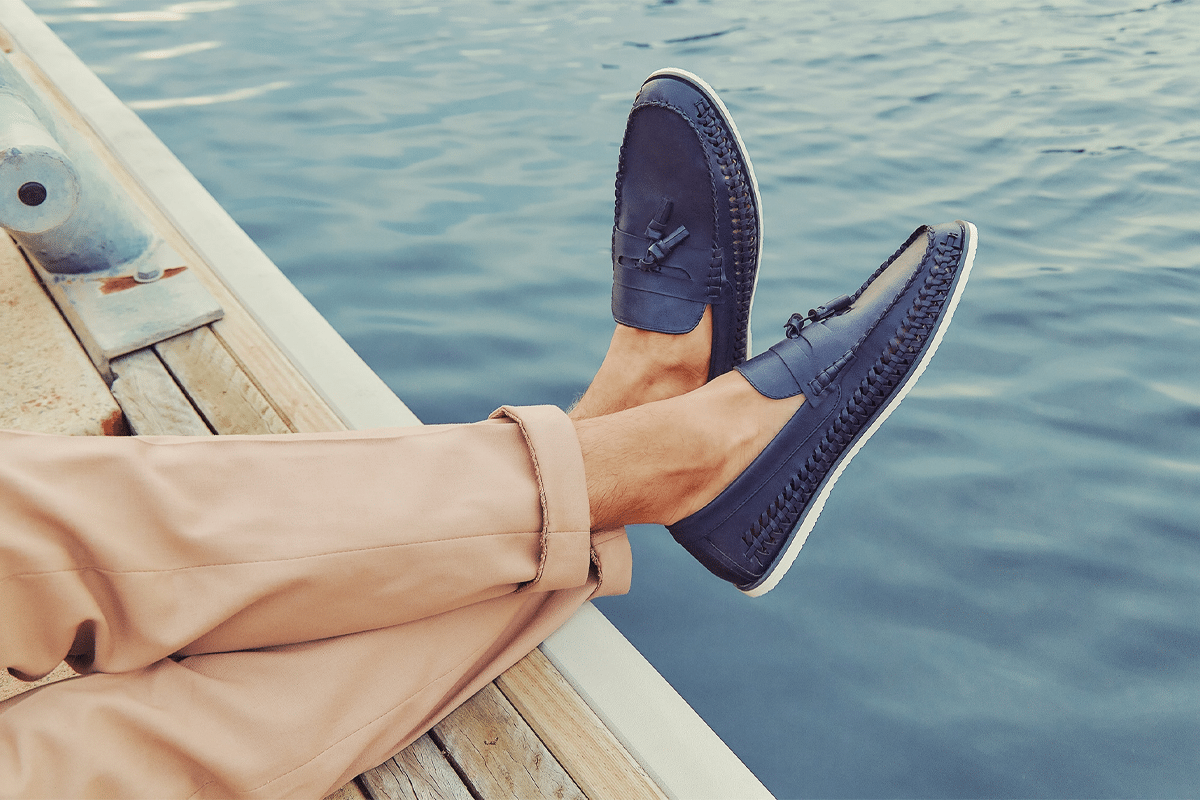 10. Julius Marlow
Already heard of this top brand of Australian shoes? They've been around since 1933, so it's not surprising. A pair of Julius Marlows have always been an easy choice for blokes who have to wear shoes with a suit all day long – especially if they're on their feet or on the run, as they're lightweight and comfortable. With more styles to choose from than you can poke a winkle-picker at and reasonable prices, there's a reason this is among the most respected men's Australian boot brands.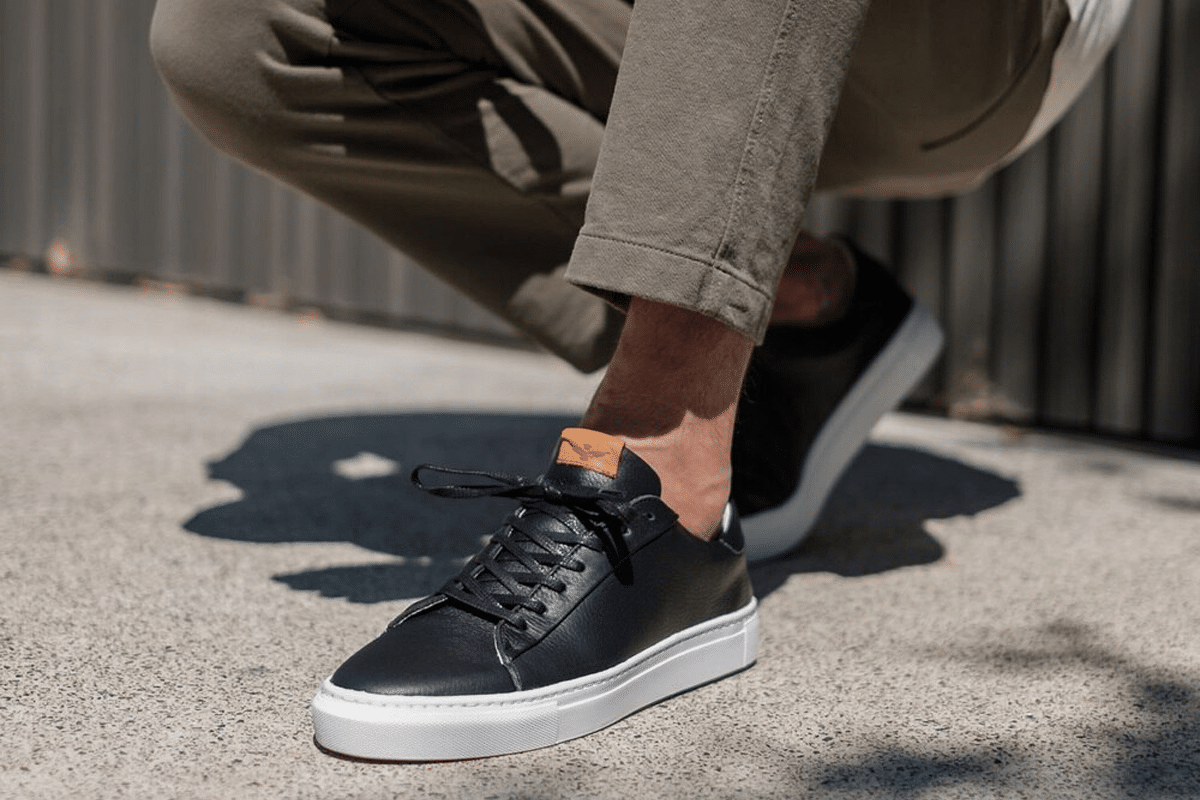 11. Aquila
Aquila is one of the better-known shoe brands in Australia, and it all started in Melbourne in the '50s, with one Italian who knew how to make shoes that were a cut above the rest. They now have over 40 stores across the country and are a favourite of many for their modern European styling and sturdy construction. They are still among the top men's shoe brands in Melbourne but now happen to serve the entire planet as well. Yep, in fact, our Aquila shoe review wouldn't be complete without mentioning their contributions to the betterment of mankind, one foot at a time.
Address: Various Locations
Interested in more stories about footwear? Here are a few stories to get you started:
Alternatives to the Best Australian Men's Shoe Brands
Best Shoe Repair Stores in Melbourne & Sydney
Other Popular Footwear for Men
How to Wear Shoes With Different Clothing
You'll also like:
General FAQ
What brand of shoe originated in Australia?
There are loads of shoe brands which originated in Australia such as Windsor Smith, which began in 1946 or R.M. Williams.
Are blundstone made in Australia?
RM Williams and Rossi Boots are still manufactured in Australia, but Blundstone and Baxter are in the process of becoming pure global brands.
What are the best Aussie shoe brands?
Some of the best shoe brands in Australia are Christian Kimber, Wootten, R.M. Williams, NOTA, Feit, Aquila, and others.