9 Best Men's Shoe Stores in Sydney
Shoes, they are often described as one of the most important aspects of a gentleman's outfit. When it comes to mens shoes, Sydney has a huge range of options. Our list of the 9 best men's shoe stores in Sydney has been put together to assist any man searching for that lovely pair.
Luxury and quality are two aspects that best describe the products offered at the establishments on our list. With multiple years of experience under their belts and with many of these stores having in-house Cordwainers (shoemakers), you'll be sure to find that pair that is both unique and sophisticated.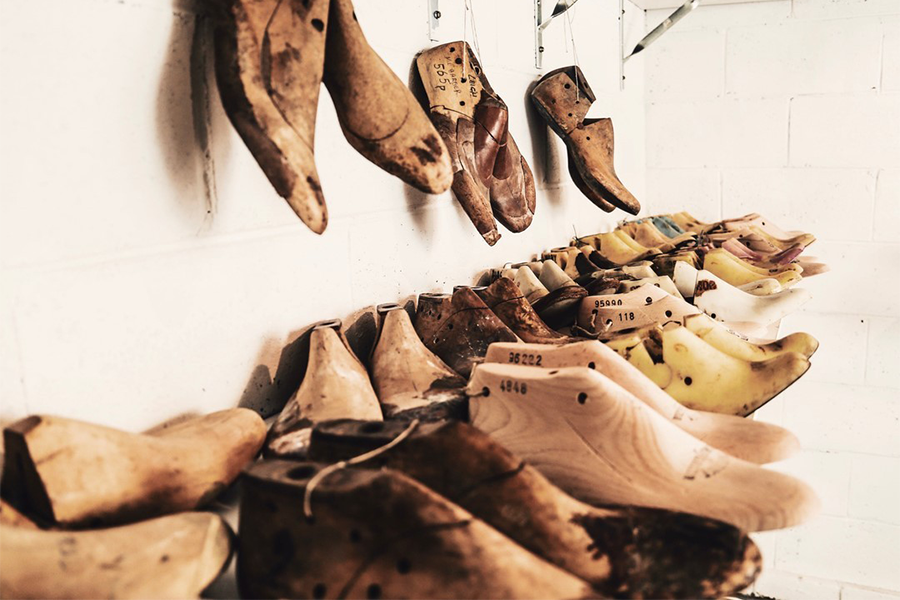 1. Atelier Stefani
Customisation is the ultimate expression of luxury, and Atelier Stephani achieves all that and more. They desire to inspire their customers with refreshing perspectives on bespoke shoes and the story
the shoes tell. The store's core value is to create a unique experience that stands for meaningfulness, individuality, and the love for art and sustainability. They will personalise your shoe to fit your style, one that matches your needs for any occasion while delivering comfort, durability and class.
Address: 369 Pittwater Rd, North Manly NSW 2100
Phone: 0420 357 501
Hours: By Appointment
2. Incu
Established back in 2002 by brothers Brian and Vincent Wu, Incu prides itself on sourcing some of the finest brands from around the world to be put on display at their handsomely designed shops. Artisanal sneakers, as well as other quality designer products, is the formula that has proven to be a success for the Wu boys.
Brands: adidas, Common Projects, ADIEU, Dries Van Noten, Toga Virilis, and A.P.C
Address: Shop RLG11, The Galeries 500 George St
Phone: (02) 9283 0431
Hours: Mon-Wed & Fri 10am-7pm, Thur 10am-9pm, Sat 10am-6pm, Sun 11am-6pm
---
Featured Video from Man of Many
---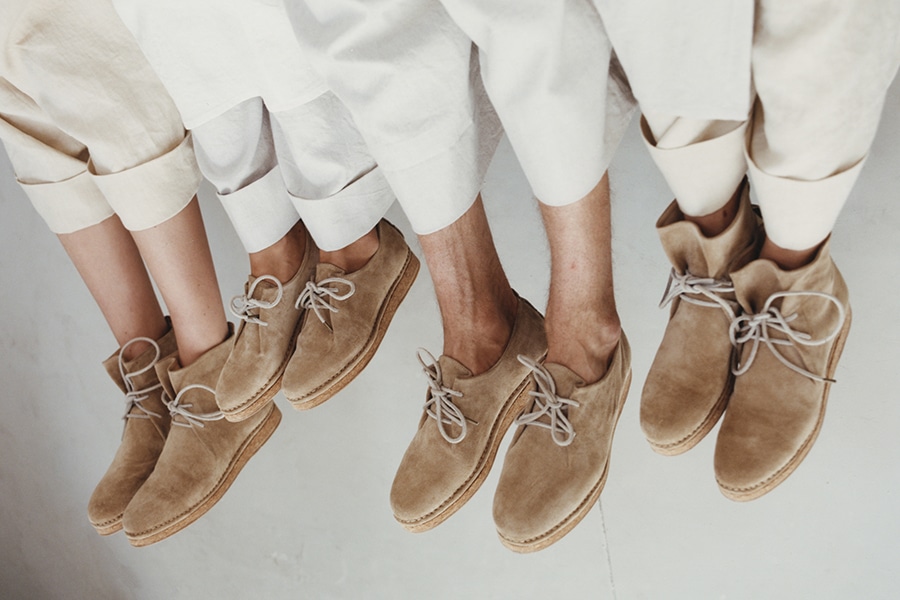 3. FEIT
All FEIT products are built entirely by hand from natural materials, produced in limited numbers with a carefully selected group of master craftspeople from around the world. The brand was founded on the principle that all products are to be made from ethically sound and environmentally friendly materials that then produce quality, integral and sustainably profound footwear for men and women.
Address: 20 Burton Street, Darlinghurst NSW 2010
Phone: (02) 9358 5004
Hours: Mon-Sat 11am-6pm
You'll also like:
116 Best Sneaker Stores in Sydney
10 Best Australian Men's Shoe Brands
How to Wear Loafers? (Complete Guide)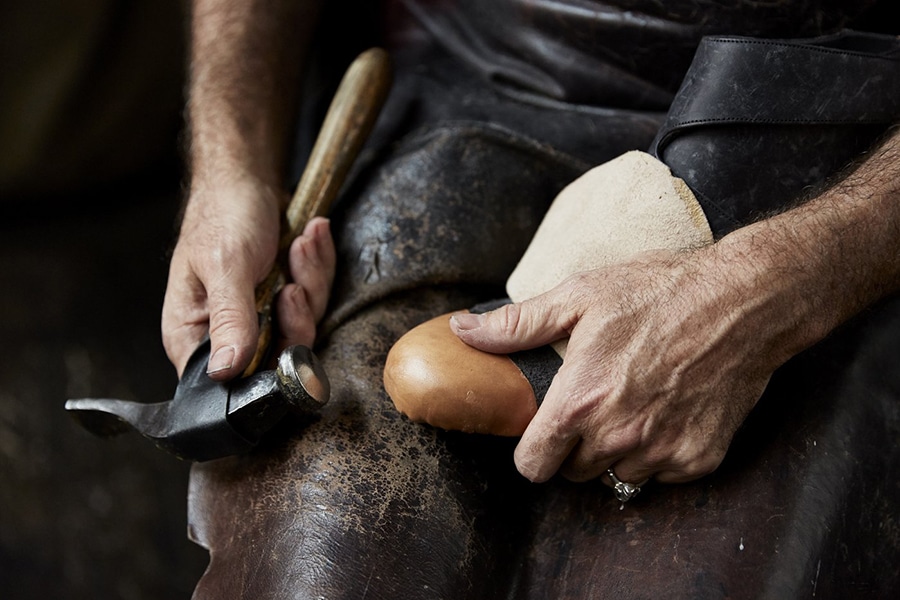 4. Andrew McDonald Shoemaker
With a team of skilled craftsmen and artisans, Andrew McDonald provides a wide array of ready-to-wear and custom footwear options from there CBD Stand Arcade location. The workshop produces two seasonal ready-to-wear ranges annually. Additionally, if you happen to be interested in the art of shoemaking, the store offers an intensive 5-day course offered at various times throughout the year.
Located in: The Strand Arcade
Address: L2/412-414 George St, Sydney NSW 2000
Phone: (02) 8084 2595
Hours: Mon-Fri 9am-5:30pm, Sat 9:30am-4:30pm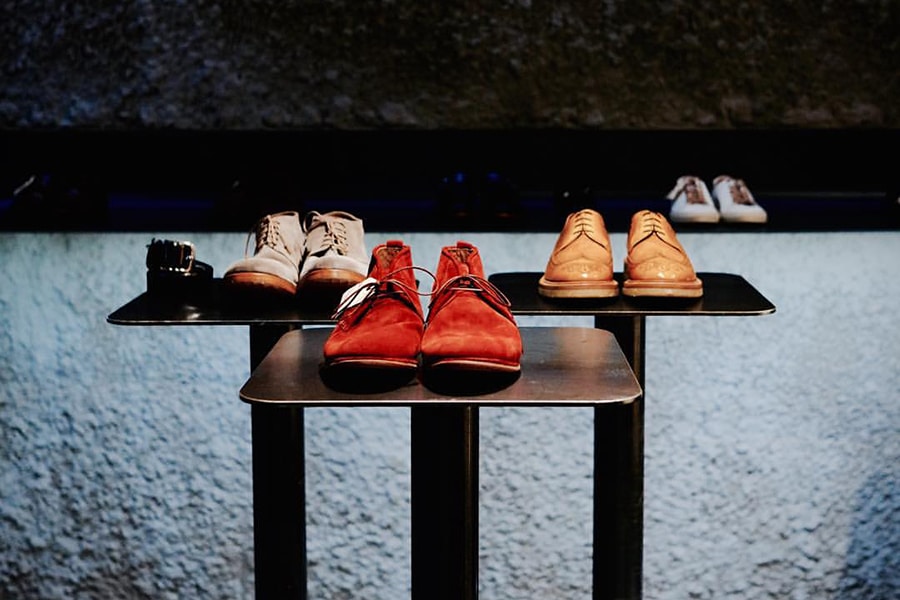 5. 124 Shoes
124 Shoes markets itself as a "unique artisanal experience for shoe lovers", one that provides only the finest, meticulously selection of Italian footwear. Adorning your feet in a pair of excellent European sneakers is a treat, to say the least. With close to 40 years of footwear experience, founders Anthony Barbieri, Neville Colaianni and their team of shoe experts provide personalised service and expertise.
Brands: Area Forte, Buttero, Conflict of Interest, Prima Base and Preventi
Located in: The Galeries
Address: Shop RG14 (Ground Level), The Galeries, 500 George Street, Sydney NSW 2000
Phone: (02) 9267 1246
Hours: Mon-Wed & Fri 10am-6pm, Thu 10am-9pm, Sat-Sun 11am-5pm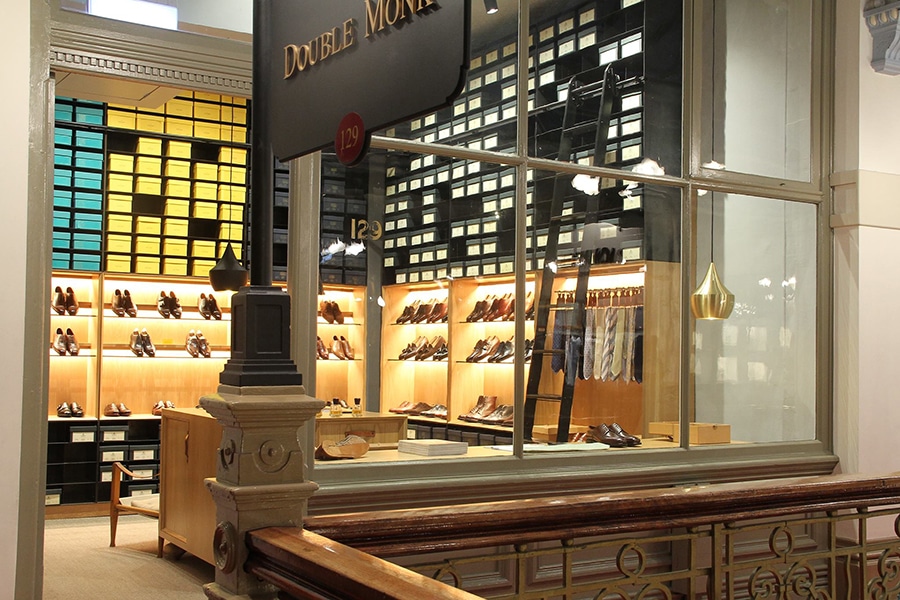 6. Double Monk
When it comes to finding the best men's shoes, Sydney has plenty of top-notch stores. After branching out from its original Melbourne store, Double Monk has quickly become one of the best men's shoe shops in Sydney. Specialising in the highest quality of products that are guaranteed to last decades, not years. A passion for heritage and quality envelopes this men's shoe store in Sydney. The friendly staff are happy to assist you with findings about your next favourite pair. Double Monk might be the classiest men's shoes Sydney CBD has to offer.
Brands: Crockett & Jones, Double Monk, John Lobb, Stanley and Viola Milano
Located in: The Strand Arcade
Address: The Strand Arcade, Shop 129-131, Level/2 412-414 George St, Sydney NSW 2000
Phone: (02) 9222 9429
Hours: Tue-Fri 10am-5:30pm, Sat 10am-4pm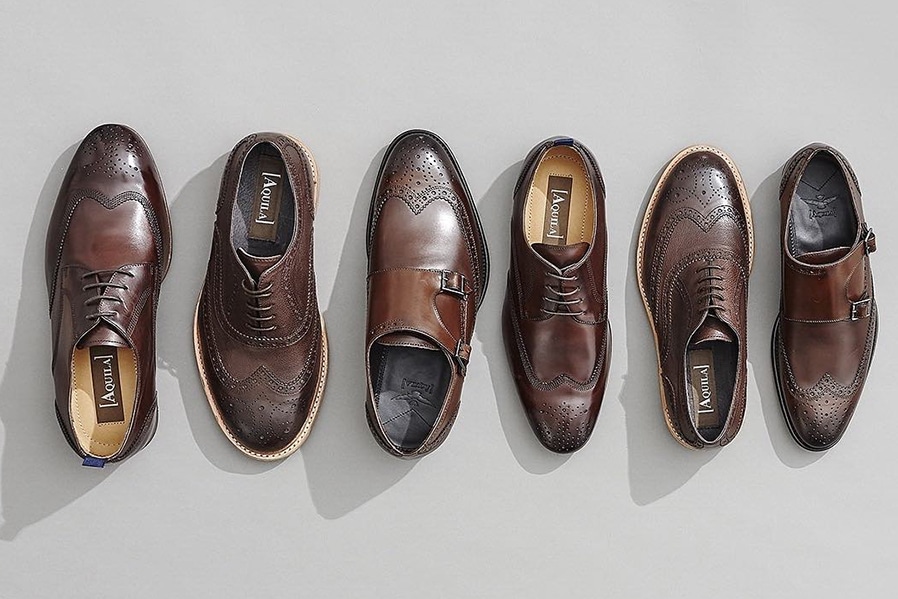 7. Aquila
Aquila is a family business established in 1958, founded on humble beginnings in a small workshop, the name Aquila means "Eagle" when translated to English, but you certainly will not need an Eagle eye to find quality footwear at an affordable price. With many options to suit any array of demands, Aquila is certainly one of Sydney's top shoe stores.
Located in: Westfield Bondi Junction
Address: 500 Oxford St, Bondi Junction NSW 2022
Phone: (02) 9387 6811
Hours: Mon-Wed & Sun 10am-5pm, Thur 9:30am-9pm, Fri 9:30am-12am, Sun 10am-5pm
Located in: Birkenhead Point Brand Outlet
Address: Shop 66, Birkenhead Point Outlets Centre, 19 Roseby St, Drummoyne NSW 2047
Phone: (02) 9719 3735
Hours: Mon-Wed & Fri 10am-6pm, Thur 10am-7:30pm, Sat 9am-6pm, Sun 9:30am-6pm
Located in: DFO Homebush
Address: 3/1-5 Underwood Rd, Homebush NSW 2140
Phone: (02) 9764 6700
Hours: Mon-Wed 10am-5pm, Thur 10am-7pm, Fri-Sun 9am-7pm
Located in: Westfield Parramatta
Address: 159-175 Church St, Parramatta NSW 2150
Phone: (02) 9689 3887
Hours: Mon 10am-6pm, Tue-Wed 9:30am-5pm, Thur 9:30am-9pm, Fri 9am-11pm, Sat-Sun 9am-6pm
Located in: Macquarie Centre
Address: Cnr of Waterloo and, Herring Rd, North Ryde NSW 2113
Phone: (02) 9888 1614
Hours: Mon-Wed & Fri-Sat 9:30am-6pm, Thur 9:30am-9pm, Sun 10am-6pm
Located in: Westfield Sydney
Address: Store 3022, 3rd flr Westfield Sydney Cnr Market and, Pitt St, Sydney NSW 2000
Phone: (02) 8080 7308
Hours: Mon-Wed 10am-5pm, Thur 10am-9pm, Fri 9:30-12am, Sat-Sun 10am-7pm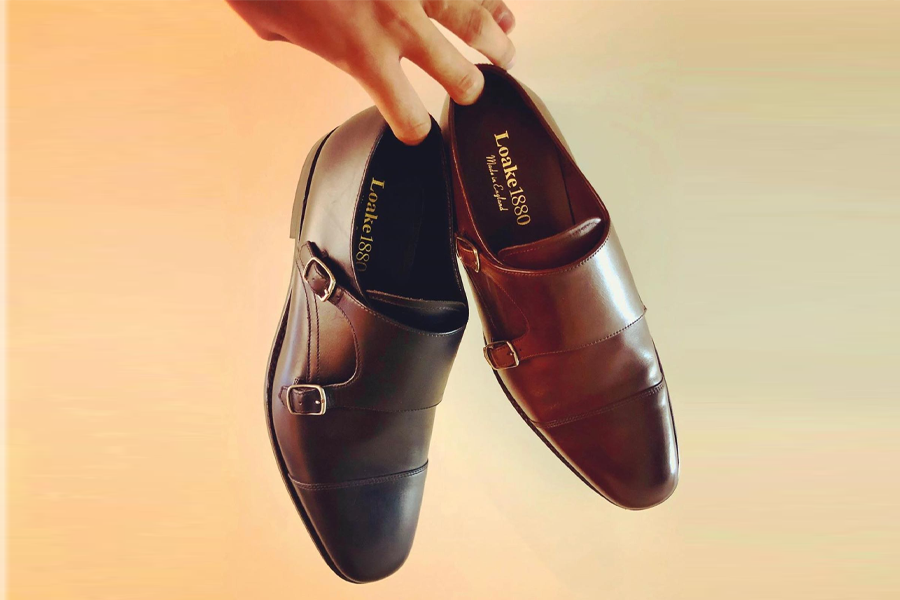 8. Josephs Shoes
Having been an established resident of The Strand Arcade for over 30 years now, Joseph's Shoes provides expert service alongside a wide selection of high-quality footwear. With brands such as Churchs, Loake, Car Shoe Company and Sebago while also offering their own in-house brand, you'll be sure to find some of the best shoes in Sydney here.
Brands: Churchs, Brando, Loake, and Sebago
Address: 249 Pitt St, Sydney NSW 2000
Phone: (02) 9264 6079
Hours: Mon-Sun 11am-4pm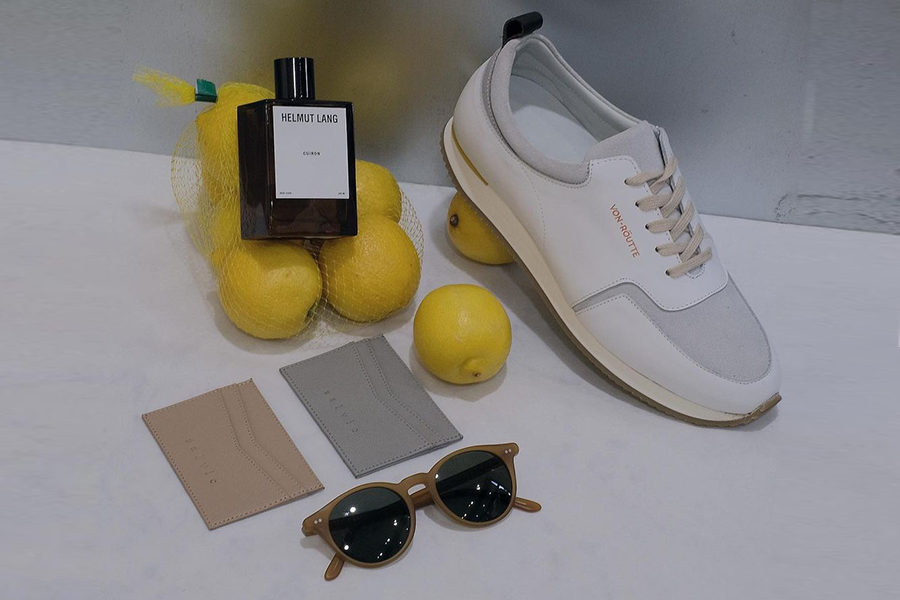 9. BELANC?
When any discernible gentleman is in the market for a new pair of shoes, there is no doubt that he would like to have a wide selection of men's options to choose from. Belancé, a retailer in the suburb of Paddington, provides this gentleman with many options. Whether he is interested in a nice pair of oxfords, boots or leather sneakers and everything in-between.
Address: 8 William St, Paddington NSW 2021
Phone: 0468 757 383
Hours: Thu-Fri 10am – 6pm, Sat 9am-5pm, Sun 10am-4pm
General FAQ
What is the best store for custom shoes in Sydney?
Atelier Stephani is the best shoe store in Sydney for custom shoes. They'll design a unique experience that stands for meaningfulness and individuality, with a love for art and sustainability.
What is the best shoes store in Sydney for designer shoes?
INCU is the best shoe store in Sydney for designers shoes. They have shoes from the likes of Dries Van Noten, AMI, A.P.C. and ADIEU to name a few.
You'll also like:
116 Best Sneaker Stores in Sydney
10 Best Australian Men's Shoe Brands
How to Wear Loafers? (Complete Guide)
---
Featured Video from Man of Many