Nike Adds Mat Fraser's Mentality to Special Edition Metcon 6
"In a lot of ways," says Mat Fraser, the Fittest Man on Earth, "I see myself as an engineer sees a machine. I'm always fine-tuning my body, and I see everything as graphs and numbers. I know the compounding effects of bringing the details together into one equation. That includes how I train, how I eat, how I sleep and who I surround myself with. All that starts with my mental approach." Fraser used that same approach when working with Nike on the Mat Fraser Edition of the Nike Metcon 6.
You'll also like:
Nike Air Force 1 Raygun Could Land in 2021
PUMA and J.Cole Release Dreamer Inspired Basketball Sneaker
Nike's Controversial New Sneaker Aims for an Over-Reaction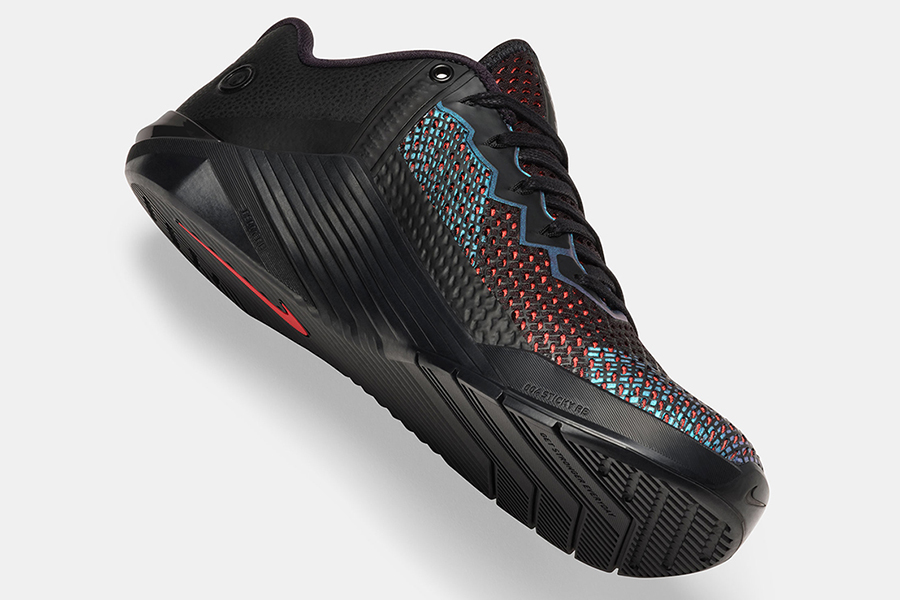 For Fraser, it's the mental side of the game that is the most important, so the shoes that bear his name have to play right into that. That look starts with a blacked-out upper, which represents the space that Fraser goes into in order to compete without distraction. It's in that dark space that Fraser is able to fully concentrate on his performance and how his body is functioning. His intense focus is represented by the red strip that slashes across the lateral side and that adorns the base.
For that cool, calm demeanour—the "ice in his veins"—Fraser uses the iridescent blue bolt pattern to remind himself to stay calm under pressure. Finally, the sockliner features the Serenity Prayer—"God grant me the serenity to accept the things I cannot change, courage to change the things I can, and wisdom to know the difference"—to keep him tuned into what he can do. The sockliner also has Fraser's mantra, "Hard Work Pays Off" printed on it. The heel boasts four circular symbols that pay tribute to Fraser's four consecutive wins of the CrossFit Games.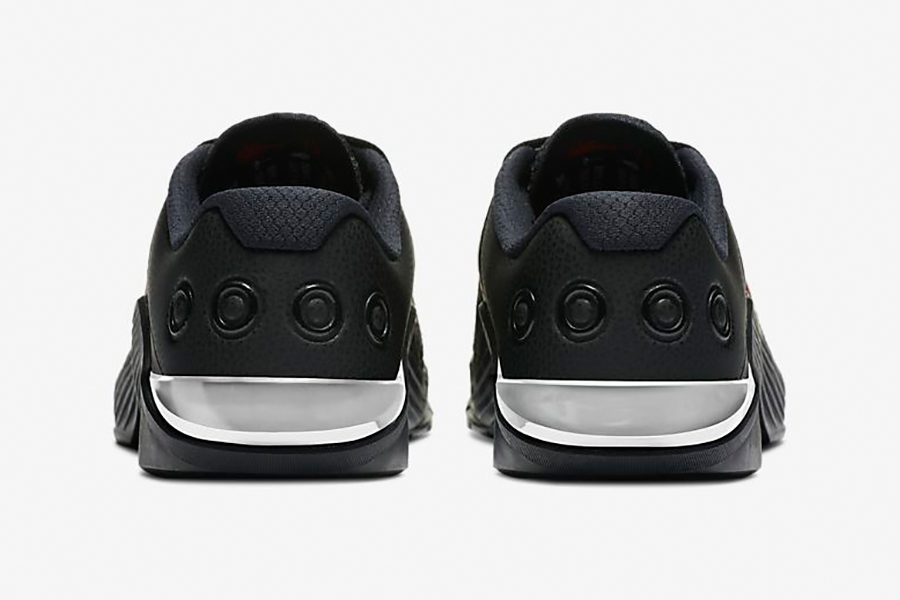 For the rest of the shoe, Nike brought in what they've been working on to improve the Metcon for the sixth instalment. That includes a lightweight mesh that makes the shoe 18 per cent more breathable to keep your feet cool. The heel is low, flat, and wide for improved stability, and a removable Hyperlift insert allows you to adjust the height under your heel. The rubber tread covers the outsole for better traction and grip, and a firmer foam under the heel gives a secure feeling while the softer foam under the forefoot helps cushion high-impact moves. The Mat Fraser edition of the Nike Metcon 6 released on July 28 for $140.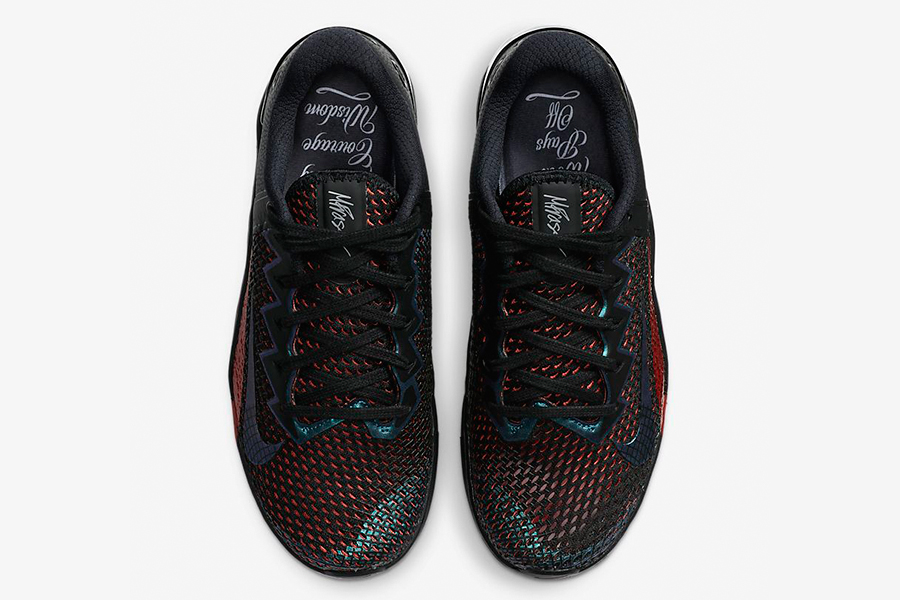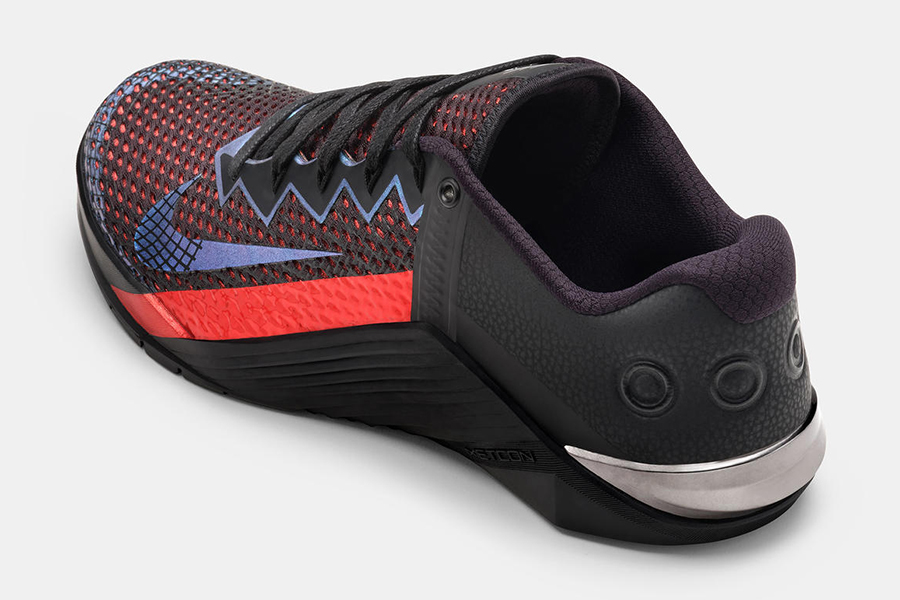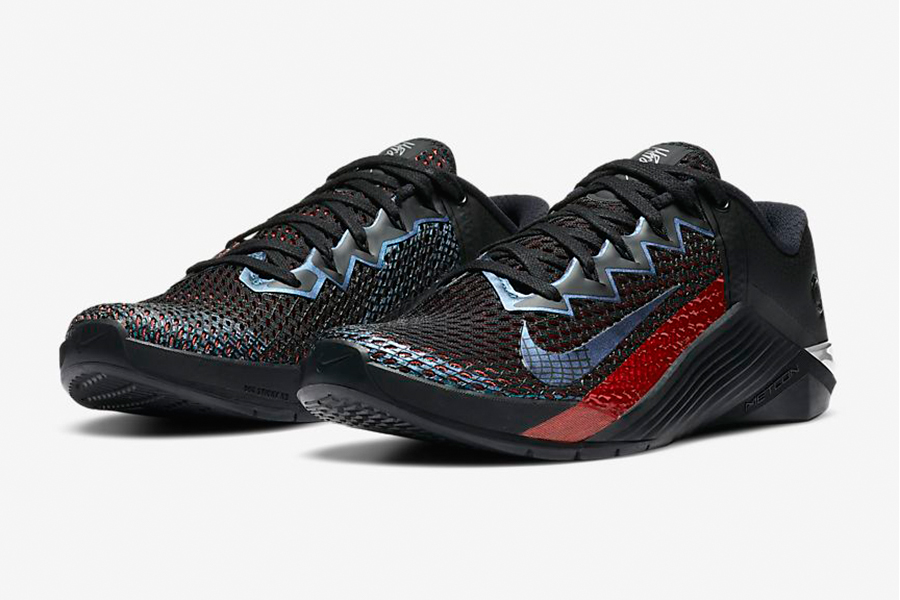 You'll also like:
Nike Air Force 1 Raygun Could Land in 2021
PUMA and J.Cole Release Dreamer Inspired Basketball Sneaker
Nike's Controversial New Sneaker Aims for an Over-Reaction