Nike React Infinity Run Wants to Keep You Running For Longer
Nike not only believes that everyone is a runner, but also that its latest footwear innovation can have you running for longer. With the Nike React Infinity Run shoes combining these two principals, there's no excuse for skipping that next gym session or jog through the park.
The new trainers blend two of Nike's latest innovations – the technology of the Zoom Vaporfly 4% running shoe and React foam for what's described as fine-tuned efficiency and cushioning. The Infinity Run provides a soft, responsive platform and delivers it with a widened midsole. Similar to the geometry of the 4%, the Infinity has a rocker-like bottom that yields a more fluid transition from foot strike to toe-off.
This inspired combination has an immediate impact on a runner. Slip the shoe on, and it feels at once stable and energetic. The design encourages a slight lean forward, moving the foot strike from heel to midfoot, or even forefoot; this creates a natural forward feel of propulsion and puts less stress on key areas of the foot.
So Nike had us along to test out the new shoes with marathon athlete and Nike Run Club Coach Lydia O'Donnell. The medal-winning athlete put us through our paces. The difference between the Nike React Infinity Run and your regular running shoe begins with the amount of thought gone into the development process.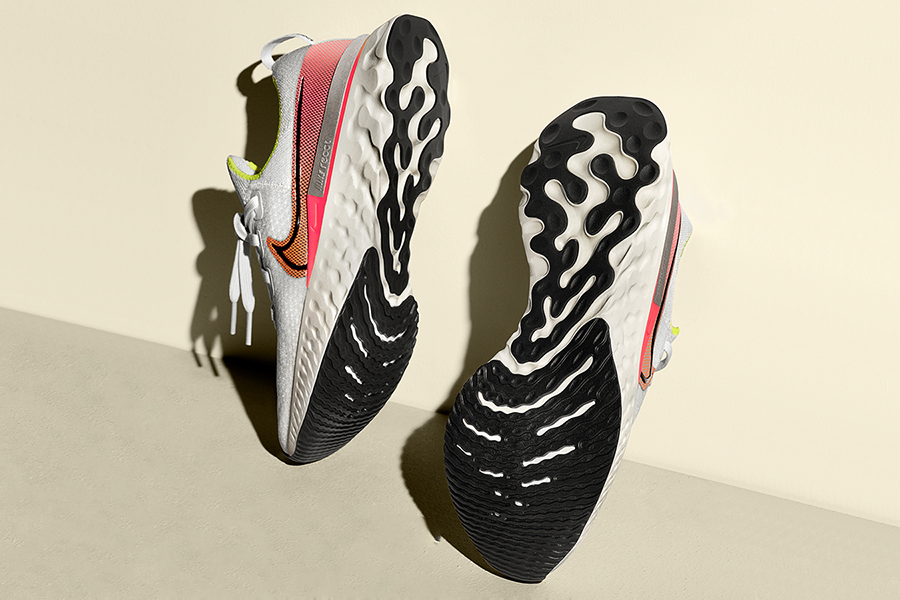 The wider platform, and the supportive foam that accompanies it, provides a reassuring feel — the shoe gently guides the foot in a smooth, straight line, reducing side-to-side wobbling and movement. Casual joggers may not notice as much of a difference as marathon runners, but Lydia O'Donnell says that jarring leg pain that travels from your shins to knees after 10kms now comes at 20km. So with the Infinity Run, expect to run further and longer than before.
The Nike React Infinity Run is available now in Australia for RRP $230 per pair. You can find more via the Nike website linked below.