Uniform Standard Returns to Tradition with White Leather
"Uniform" and "Standard" aren't typically words you use to market, well, just about anything, but the East London footwear brand had donned that moniker. Of course, having such a name means that you have something to prove, and what Uniform Standard is proving with their new white leather series is that they produce some of the finest sneakers you'll ever own.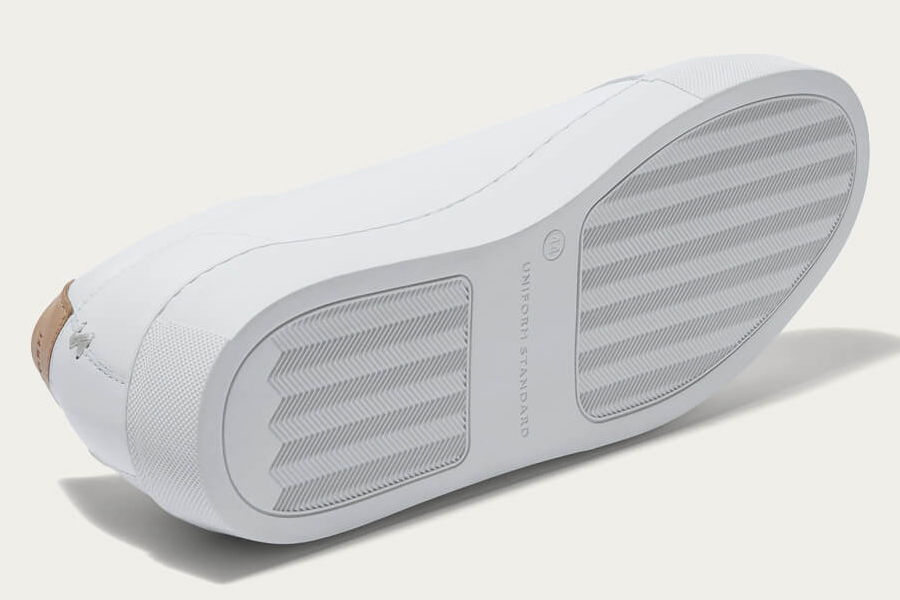 The shoes are made from fine Italian leather and recycled materials. For the upper, Uniform Standard uses Italian smooth calf leather that was tanned by a LWG "Gold" certified tannery. A strip of vegetable-tanned calf leather provides the back collar and features an embossed logo. For the cupsole, Uniform Standard used 70 percent recycled rubber. The footbed is 100 percent recycled and is covered with more Italian calf leather. For the insole board, 100 percent recycled cellulose was used. The cotton laces have a waxed finish to increase their durability. The final touch of leather is found as the interior of the shoe. The detail on the heel is hand stitched.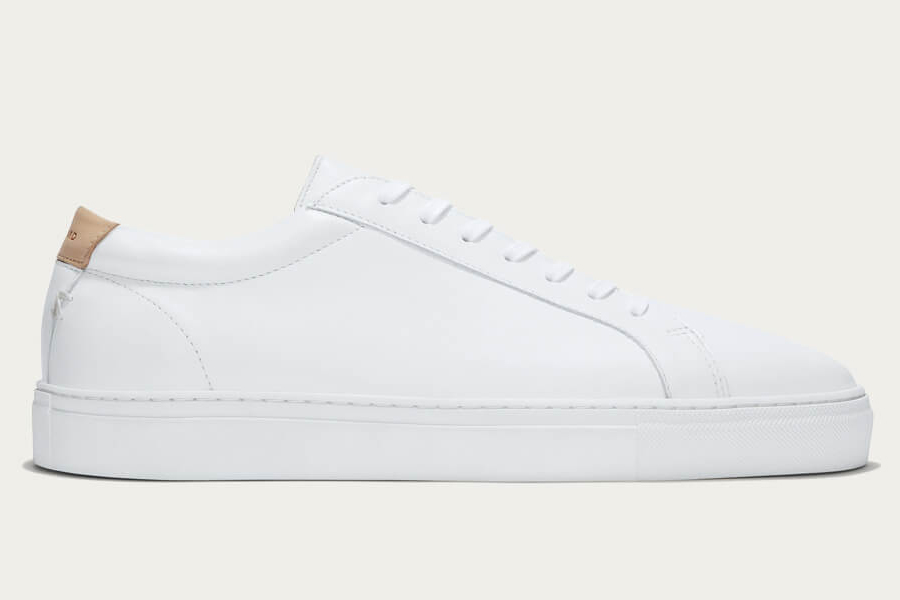 Uniform Standard's approach to shoe making is one that focuses on "sustainability and social and environmental responsibility." It's a mindset that they have wanted to put into motion for the last 15 years while they have been working with other brands. In 2018, they decided to start their own company—one with a "future-facing ethos." With modern shoe mass production approaches, the average person wears out three pairs of shoes per year, sending what's left to the landfill. Uniform Standard is returning to traditional shoe-making skills, thus preventing the exploitation of vulnerable workers while also saving on resources. Additionally, the quality of craftsmanship is abundantly evident when you see how well made Uniform Standard's shoes are made. These are high quality, durable shoes that will last.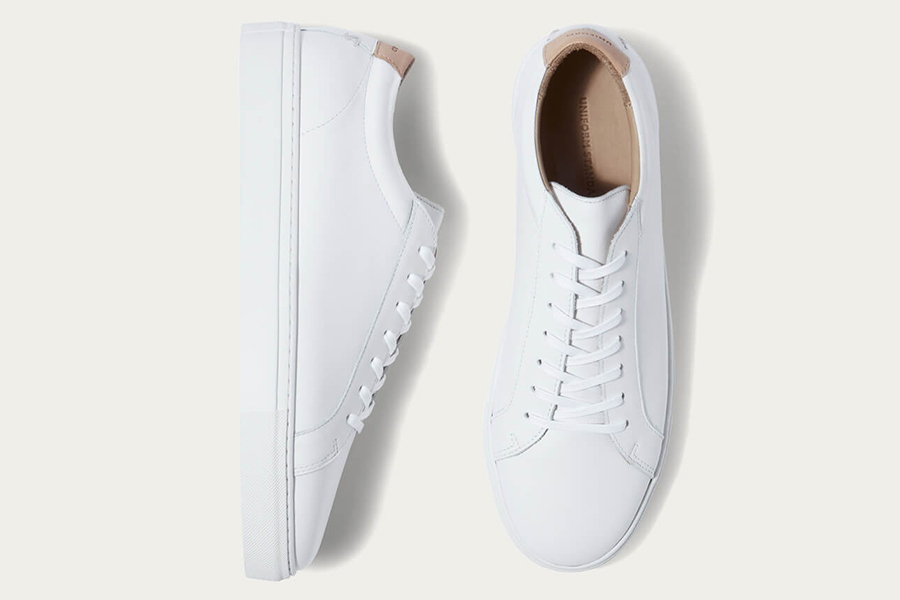 You can pick up a pair of the new Uniform Standard White Leather Series 1 sneakers for $192 through the Uniform Standard site. They also offers several other colors of shoes that you can check out on the same site.
---
Featured Video from Man of Many
---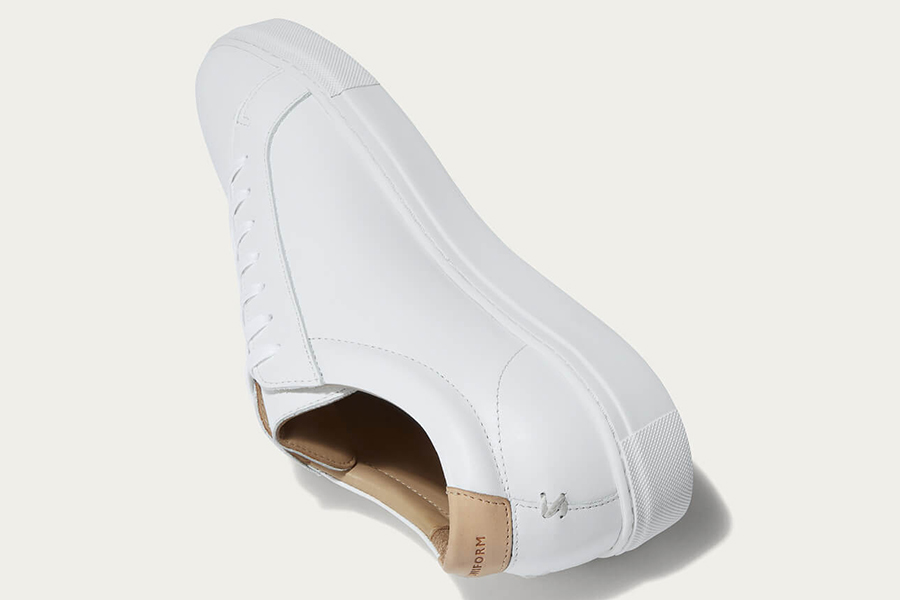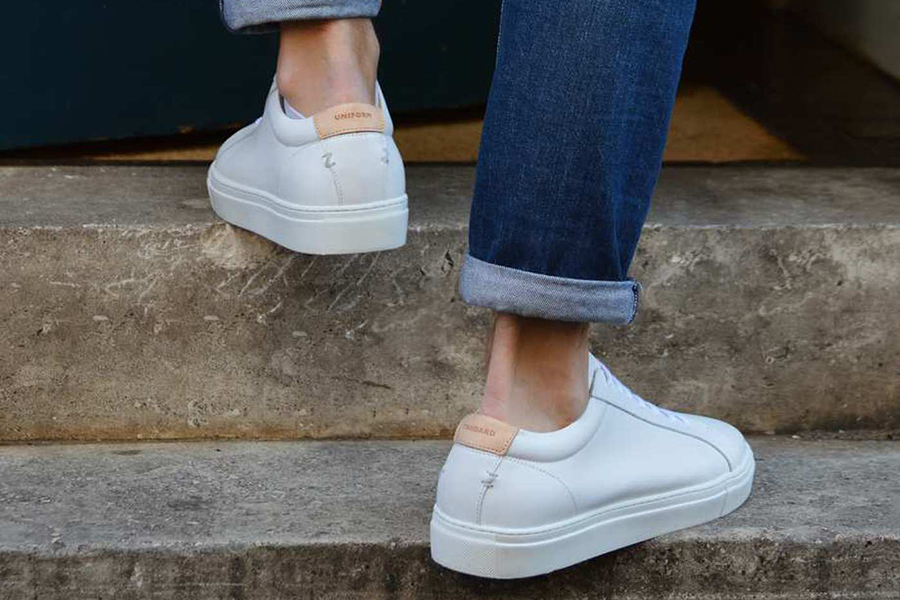 ---
Featured Video from Man of Many