29 Best German Watch Brands
Given Germany's reputation for meticulous craftsmanship, it's no surprise that the best German watch companies deliver brilliant design and pure technical prowess. In turn, Germany might be the one country in the world that gives the Swiss a run for their money when it comes to the top watches on the market. That's namely thanks to a choice range of German luxury watchmakers, such as A. Lange & Söhne, Glashutte Original, and Montblanc. That said, the nation's industry is far broader in scope than just its foremost brands.
To prove as much, we're listing off the best German watch brands. Some have been churning out prime horology for centuries, while others are relatively new to the game. Should you be even a mild watch enthusiast, prepare to discover a veritable bounty of unique designs and steadfast mechanics, since the top German watch companies wouldn't have it any other way. From affordable mass producers to exclusive boutique workshops to everything in between, here are the best German watch brands in no specific order. Take that, Switzerland!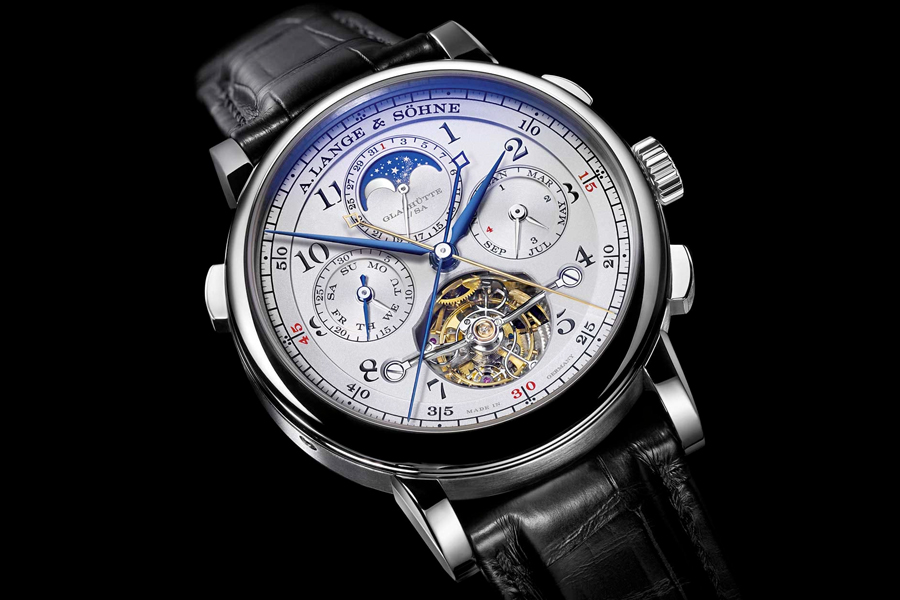 1. A. Lange & Söhne
With over 173 years of history behind it, A. Lange & Söhne ranks among the oldest watch brands in the entire world. It was originally founded by Ferdinand Adolph Lange, who kept things in the family while churning out some of the 19th-century's best pocket watches. As the decades progressed, the company grew significantly and changed along with the times, eventually becoming an aviation watch brand during WWII. Nowadays, it's Germany's premier luxury watchmaker, with classic collections like the Lange 1 and Zeitwerk to show for it.
Founded: 1845, 1990 (re-launched)
Founder: Ferdinand Adolph Lange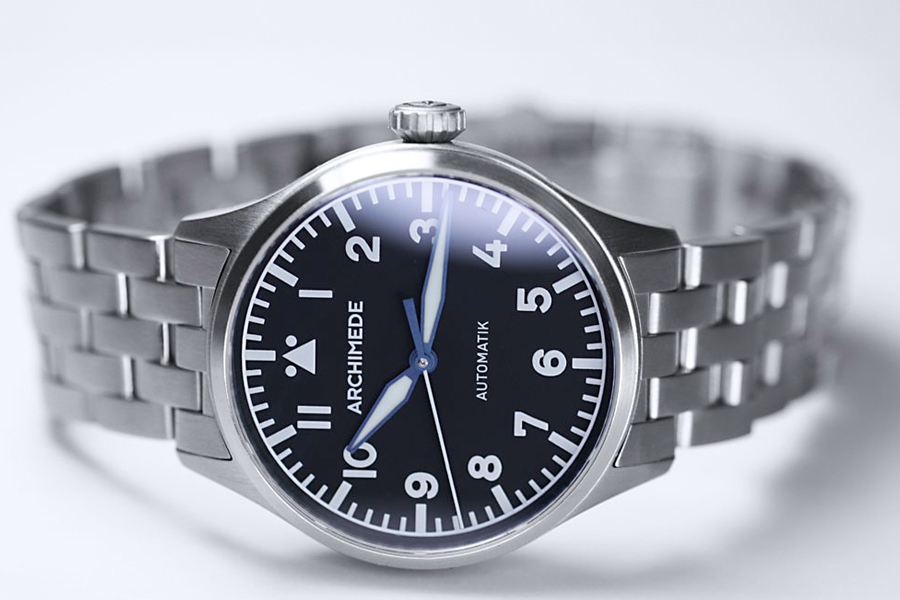 2. Archimede Watches
Though it technically launched in 2003, Archimede Watches draws upon the manufacturing expertise of industry veteran Karl Ickler and his family. Being that the Icklers have been crafting watches since 1924, this top German company retains a sizable advantage over others of its kind. Along with that vital connection comes a slate of (relatively) affordable mechanical watches, which incorporate either automatic or chronograph movements. The brand's German pilot watches, in particular, are the stuff of global legend.
Founded: 1924, 2003 (Archimede line)
Founder: Karl Ickler
---
Featured Video from Man of Many
---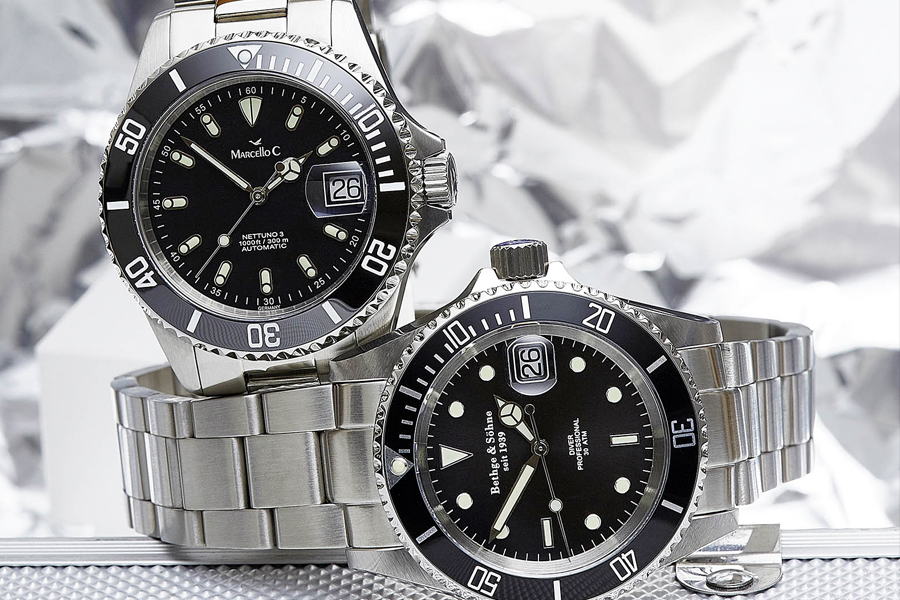 3. Bethge & Söhne
Here we have another one of Germany's last family-owned watch manufacturers, which kicked off in 1939 in Pforzheim and still operates close to its point of origin. During WWII, Bethge & Söhne was one of the best German pilot watch brands in the country, which has since expanded to include diver's watches, sports watches, and dress watches alike.
Founded: 1939
Founder: Richard Bethge and wife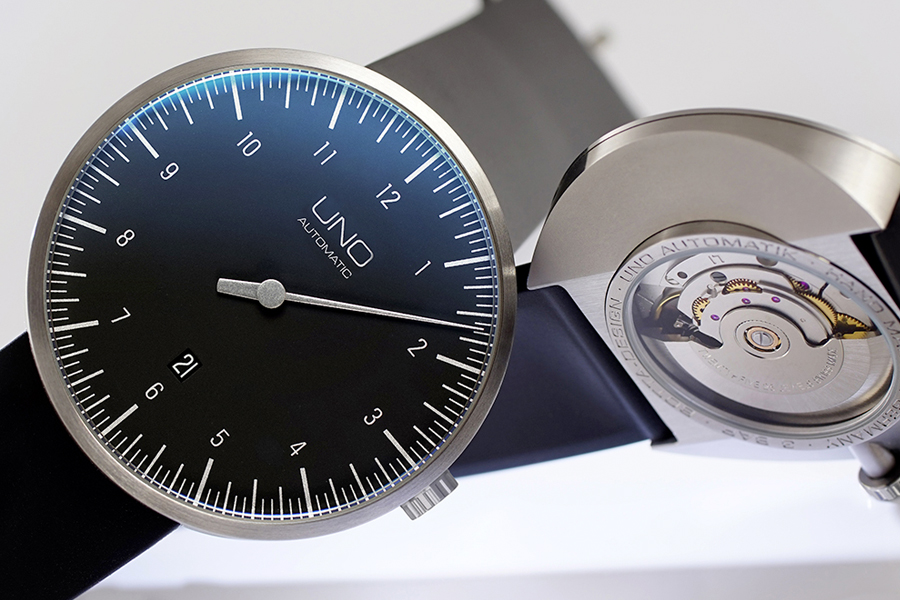 4. Botta Design
Taking minimalism to a beautiful extreme, Botta Design watches purposefully eschew any and all superfluous elements. The result is an award-winning model like the UNO, which was (reportedly) the first wristwatch of the modern era to tackle the one-hand principle. More than one of the best German watch brands, this is timekeeping in its purest form.
Founded: 1986
Founder: Klaus Botta

5. Chronoswiss
Do all the best German watch companies have to operate out of Germany? If you think so, then you might want to skip past Chronoswiss, which puts "Swiss" right there in the name and currently hails from Lucerne, Switzerland. On the other hand, this premium brand was founded in Munich, Germany back in 1983. What's more, it releases some truly exceptional luxury watches, many of which strike a balance between traditional mechanics and avant-garde design. Maybe you shouldn't skip past it after all.
Founded: 1982
Founder: Gerd-Rüdiger Lang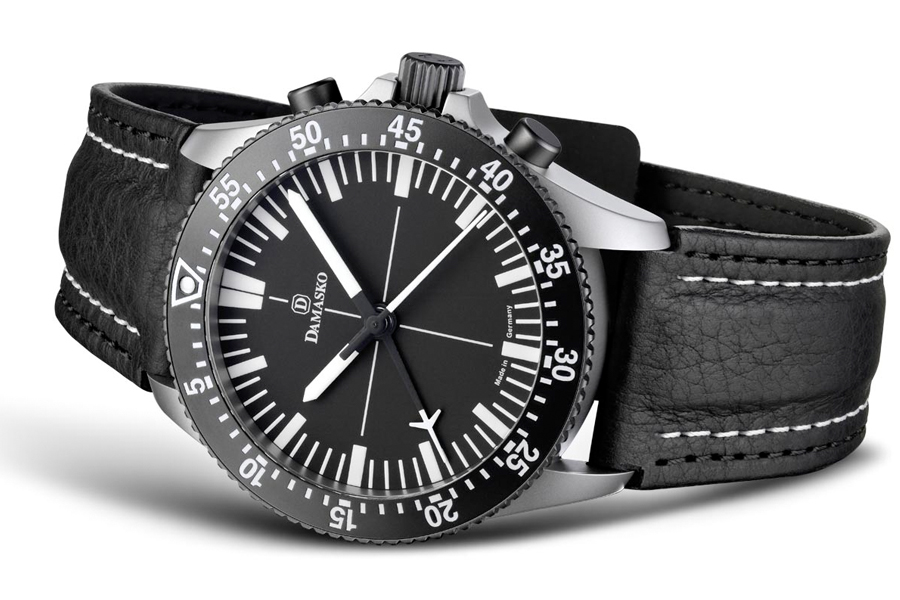 6. Damasko
Before launching his namesake company in 1994, Konrad Damasko developed high-performance materials and applications for the aerospace industry. Putting that background to good use, Damasko continues to incorporate patented and virtually indestructible materials into his components and cases. Among all the German aviation watch brands, this is the one that's officially worn by Eurofighter test pilots. If you want a prime example of German engineering, you've found it here.
Founded: 1994
Founder: Konrad Damasko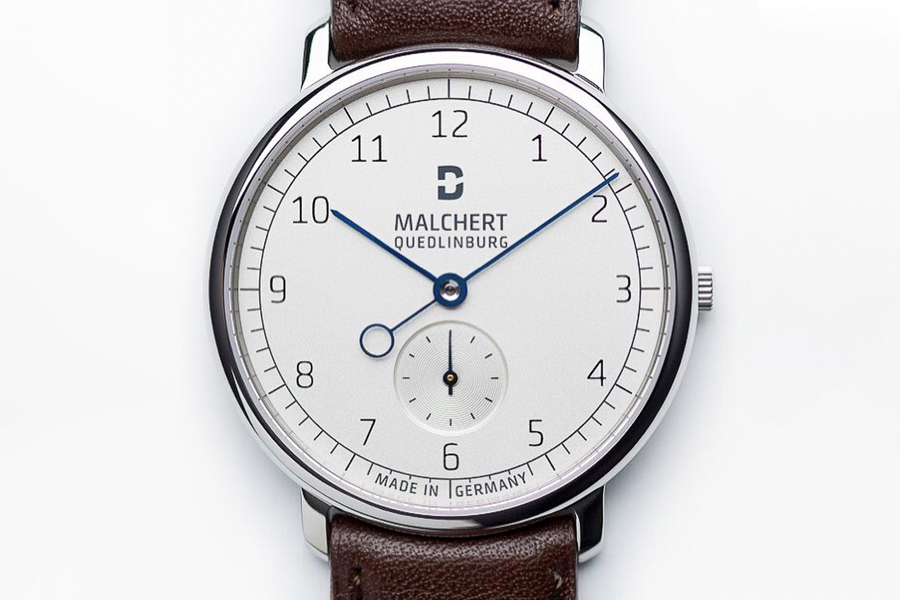 7. Daniel Malchert
The last in a long line of watchmakers, Daniel Malchert is a master if there ever was one. Presented on the dial of his renowned Schlossberg model are the words "Made in Germany" and that might as well read "Made by Daniel Malchert in Germany." This is craftsmanship from the ground up and one of the best German microbrands in existence. That's not to mention Malchert's function as a service provider, who gets downright deconstructive with models from Omega, Longines, and numerous others.
Founded: 2011
Founder: Daniel Malchert

8. Guinand
Culling from two rich heritages, Guinand began as a Swiss company before migrating to Frankfurt, Germany in 2000. Since its founding in 1865, the brand has been integral to a number of horological developments, including the tachymeter chronograph. After industry legend Helmut Sinn purchased Guinand in the mid-1990s, he created the WZU-5, also known as one of history's greatest pilot watches. The company briefly shuttered in 2014 and then came roaring back to life under the ownership of Matthias Klueh. It continues to ride high on the Switzerland-meets-Germany tradition.
Founded: 1865
Founder: Julien-Alcide and Charles Leon Guinand

9. Glashütte Original
If the art of German watchmaking went by any other name, that name might very well be Glashütte Original. Technically formed after the country's reunification, the brand's roots go as far back as the 1800s. Putting history aside, luxury collections like the Senator and diver's watches such as the The Wind Up – Watch News #70 pretty much speak for themselves. Between the in-house movements and stunning array of premium designs, this brand easily ranks among the best in Germany, if not the entire world.
Founded: 1994
Founder: Heinz W. Pfeifer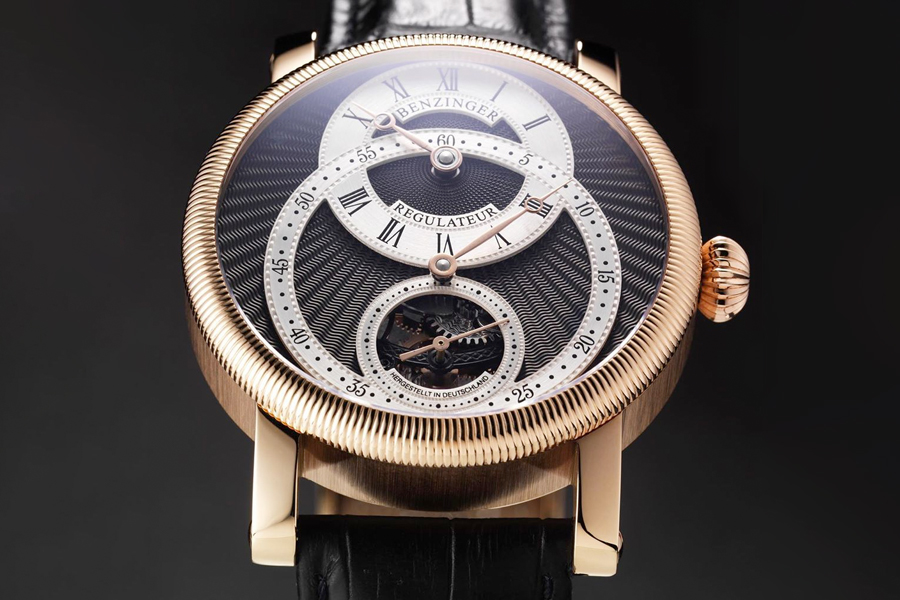 10. Jochen Benzinger
For a prime example of pure German artisanship, look no further than the house of Jochen Benzinger. The attention to detail is off the charts at this small operation, which treats every single watch like a genuine work of art. Shop among a choice selection of premium models or take the custom route. Either way, you'll end up with something completely refined and unique.
Founder: Jochen Benzinger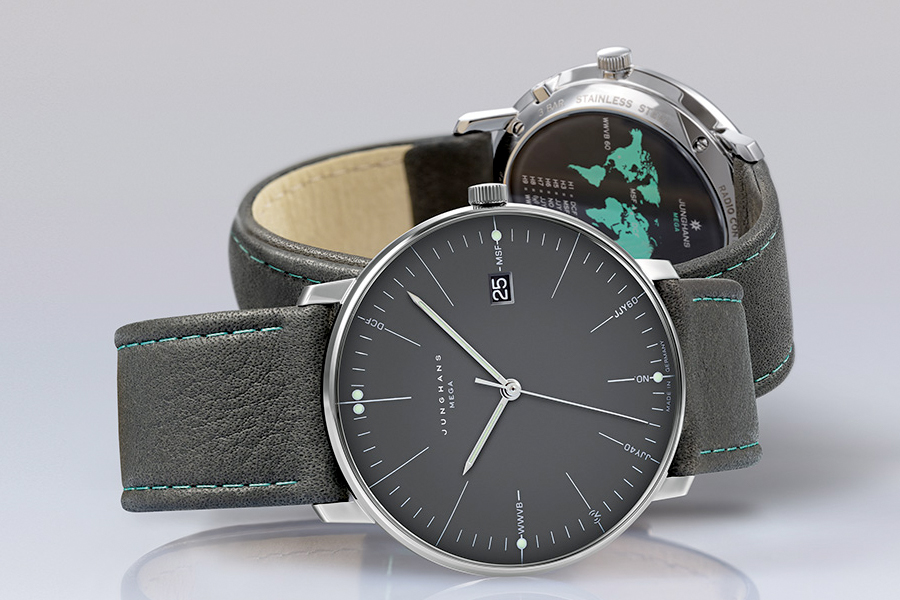 11. Junghans
A heritage brand if there ever was one, Junghans first launched as a clock and watch company way back in 1861. By the early 1900s, it owned the largest clock and watch factory in all of Germany, eventually producing its first wristwatch in 1927. Upon teaming up with Bauhaus designer Max Bill in the 1950s and 60s, the brand began to truly distinguish itself by way of highly unique designs. Keeping the tradition alive are models like Junghans Max Bill, which deliver purposeful simplicity and blatant aesthetic purity.
Founded: 1861
Founder: Erhard Junghans, Jakob Zeller-Tobler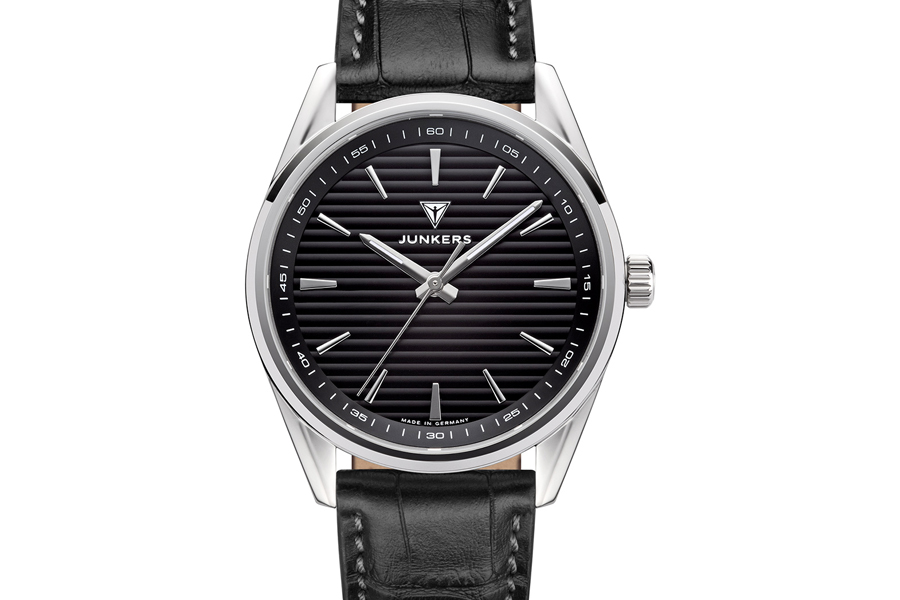 12. Junkers
Named for German aircraft pioneer Professor Hugo Junkers, this popular brand delivers affordable aviation watches that we can all rally behind. Nearly all of its best-selling models honour Junkers himself or his legendary aircraft. That's joined by the occasional and similarly affordable Bauhaus-style timepiece.
Founded: 1895
Founder: Hugo Junkers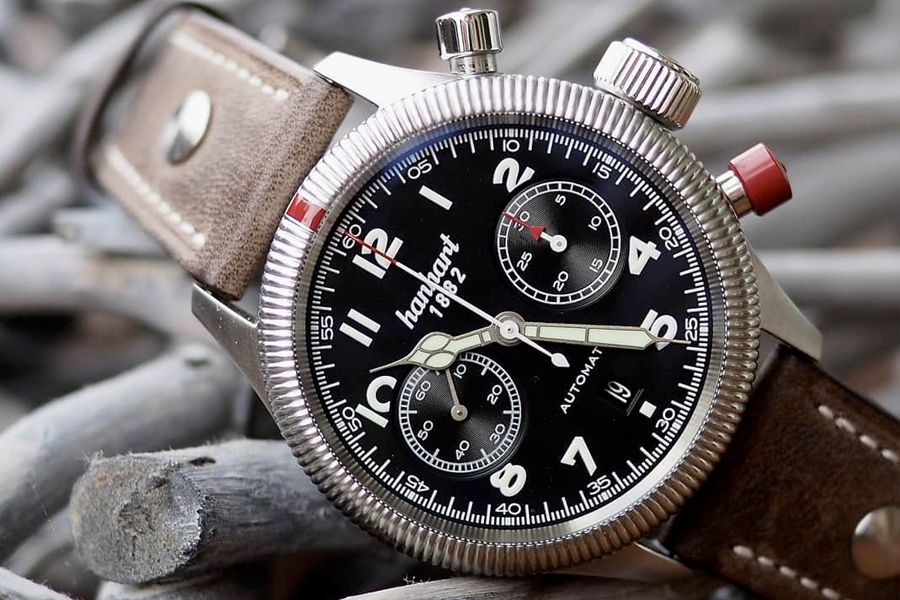 13. Hanhart
Speaking of both the Swiss and German traditions, Hanhart likewise straddles the two respective worlds. Founder Johann A. Hanhart launched the brand in north-eastern Switzerland before relocating to southern Germany many decades ago. A number of exceptional stopwatches and pilot chronographs followed, and that distinguished heritage continues to underscore the company's ongoing success.
Founded: 1882
Founder: Johann Hanhart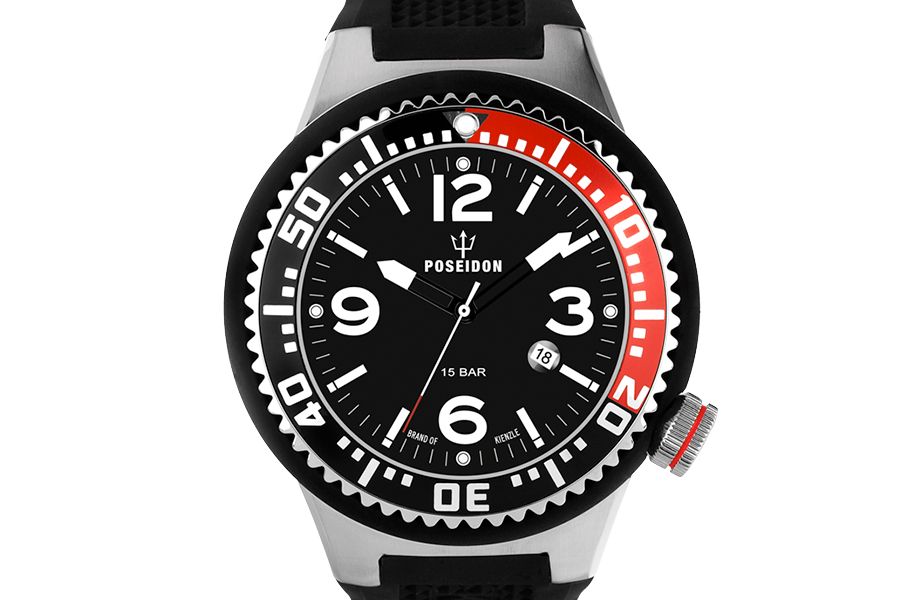 14. Kienzle Uhren
Touted as the oldest German watch brand, this one began as Johannes Schlenker's clock workshop in 1822. When Jakob Kienzle became the sole owner in 1897, he slapped his name onto the masthead and expanded production in the process. Throughout the 1960s and 1970s, Kienzle was one of the leading German watch companies, who made crucial developments in the respective fields of quartz watches and car clocks. The 2000s and 2010s haven't been nearly as good to the brand, but it's still ticking by way of the sporty Poseidon watch.
Founded: 1882
Founder: Johannes Schlenker (clock workshop)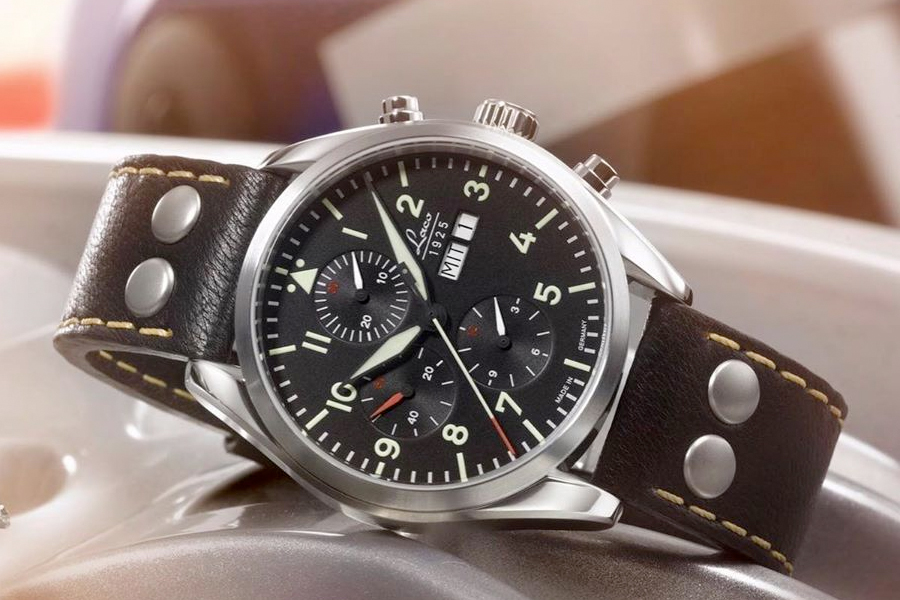 15. Laco
Preceded by just under a century of watchmaking, Laco stakes a claim to the original German pilot watch. True as that may be, the brand owes just as much of its success to marine pocket watches and the once-legendary Laco Sport model. Among its current selection is an impressive array of pilot watches, navy watches, and limited edition models.
Founded: 1925
Founder: Frieda Lacher, Ludwig Hummel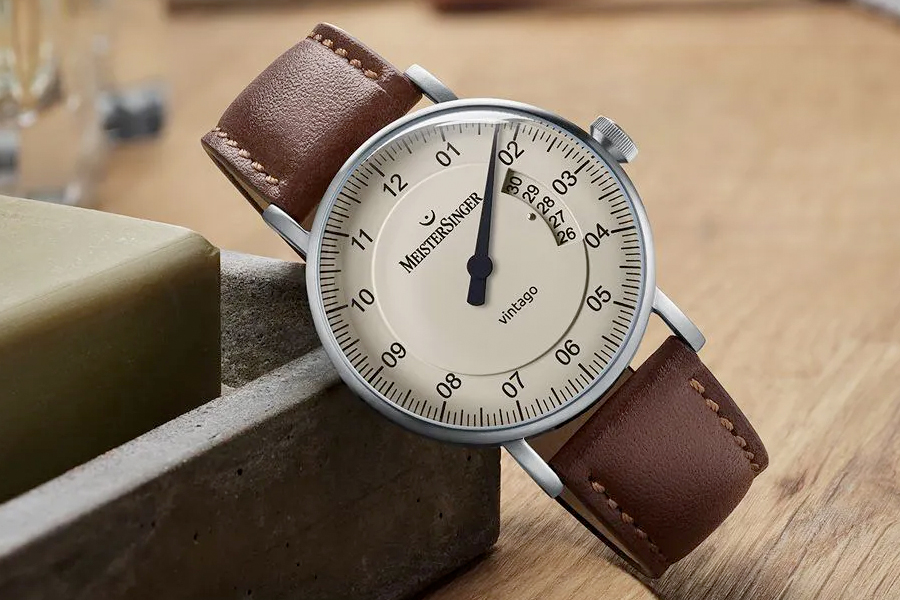 16. MeisterSinger
Crafting single-hand watches of impeccable quality, MeisterSinger represents one of the best German watch brands to emerge over the last two decades. Founder (and self-taught jeweller) Weller Manfred Brassler was selling quartz watches throughout the 1990s before pivoting to focus on mechanical fare. His effort has duly paid off, as evidenced by a full spectrum of choice models and eye-catching designs. Things are going so well that this German watch brand is now developing its own in-house movement, which is definitely no small feat.
Founded: 2001
Founder: Manfred Brassler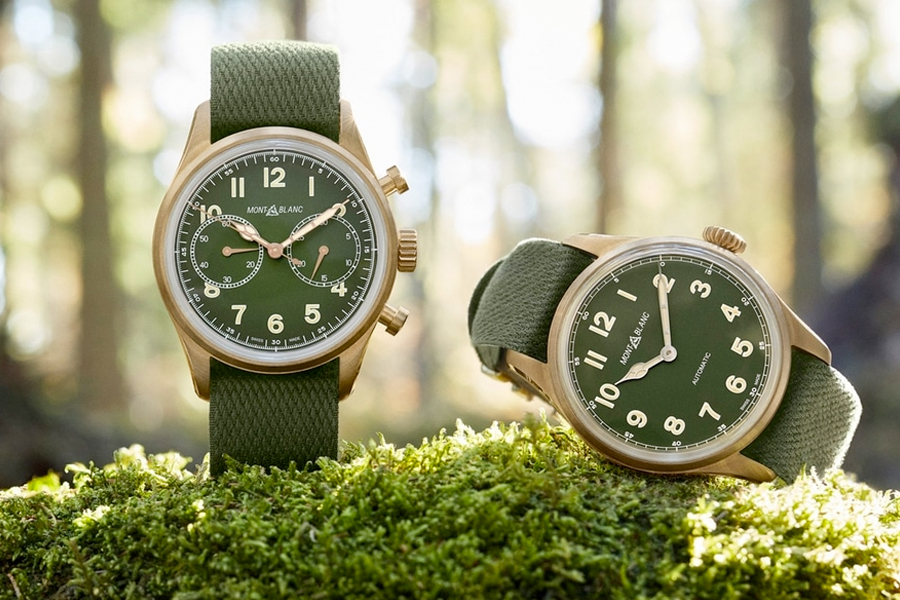 17. Montblanc
If you thought the name Montblanc was purely synonymous with premium writing instruments, you thought wrong. For decades. this luxury brand has also been churning out premium jewellery, leather goods, eyewear, and yes, watches. What's surprising is how affordable a number of the watches are (relatively speaking), typically falling within the €2000-€5000 range. Throw in less expensive smartwatches and a few higher-end models like the Montblanc Bohème Exo Tourbillon Slim and you get the best of all worlds.
Founded: 1906
Founder: Alfred Nehemias, August Eberstein, Claus-Johannes Voss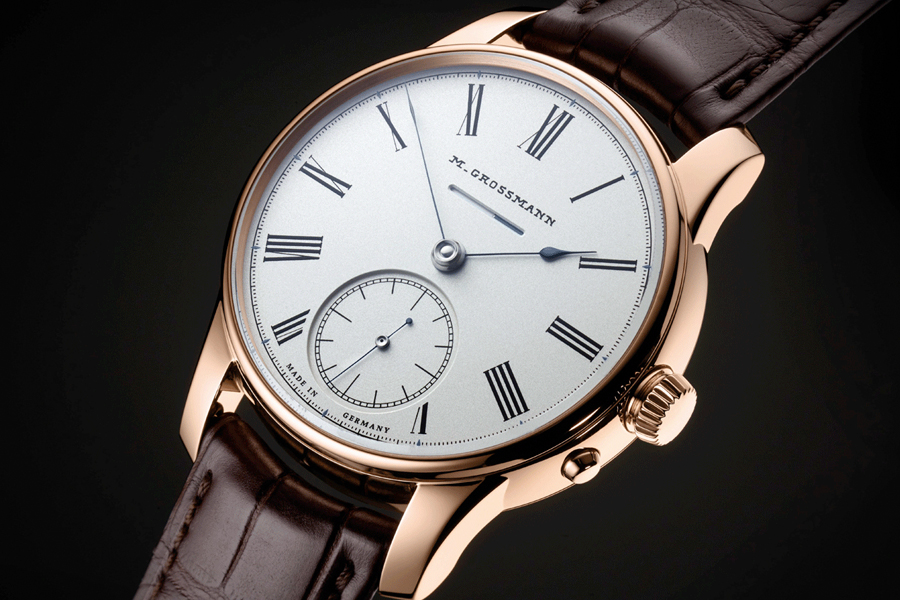 18. Moritz Grossmann
Manually crafted down to the last detail, Moritz Grossmann watches combine artistry and mechanics to superb effect. Inspired by German watch pioneer Karl Moritz Grossmann, watchmaker Christine Hutter takes a meticulous approach to each and every premium model. If you're looking for a German luxury watch brand like no other, you've found one.
Founded: 2008
Founder: Christine Hutter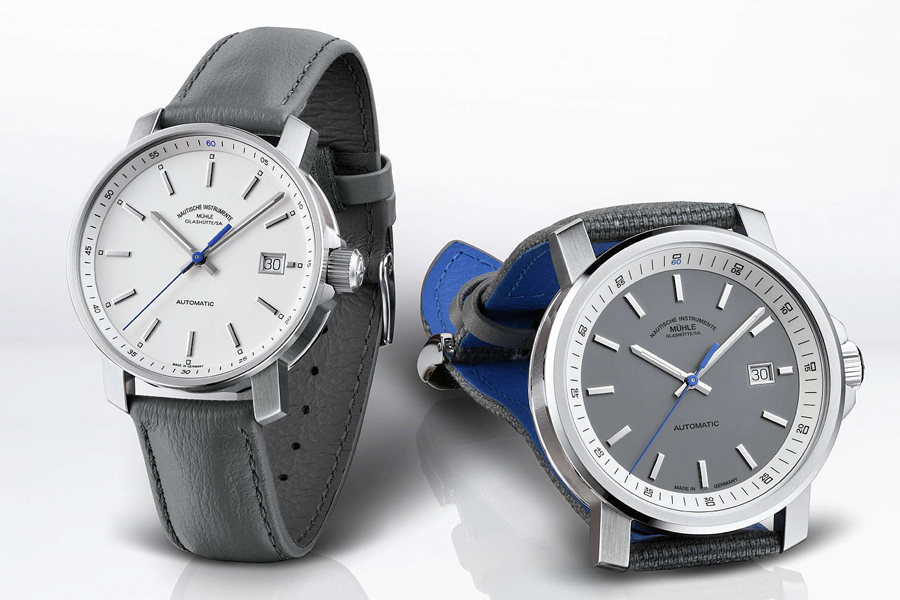 19. Mühle Glashütte
At the heart of every Mühle Glashütte watch is a steadfast commitment to precision, reliability, and perfect legibility. That core philosophy dates all the way back to 1869 when Robert Mühle began producing measuring instruments for other Saxon watch manufacturers. A few generations later, the Mühle family started crafting their own high-quality wristwatches, which were impeccably precise and for obvious reasons. Not only is that tradition alive and well, but this is the only Glashütte watch manufacturer still owned by a long-established local family.
Founded: 1994
Founder: Hans-Jürgen Mühle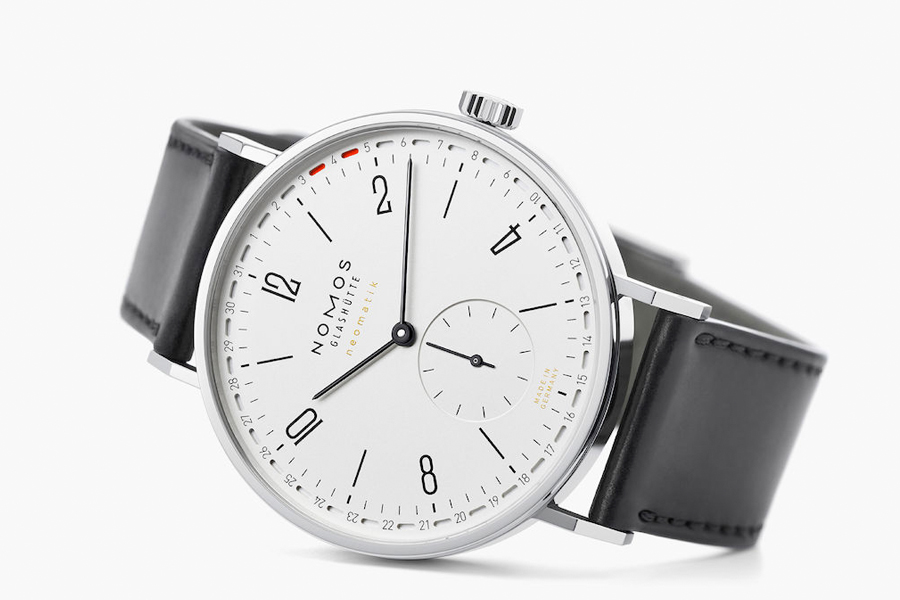 20. NOMOS Glashütte
More than the birthplace of German watchmaking, Glashütte, Saxony remains a vital epicentre, where a number of the best brands do their thing. Among those brands is NOMOS Glashütte, which rose to prominence after the reunification of Germany. Within its 13 distinguished collections, you'll find a little bit of everything, while a Bauhaus-design influence persists. This award-winning German watch company is also one of the proud and few to manufacture its own in-house movements.
Founded: 1990
Founder: Roland Schwertner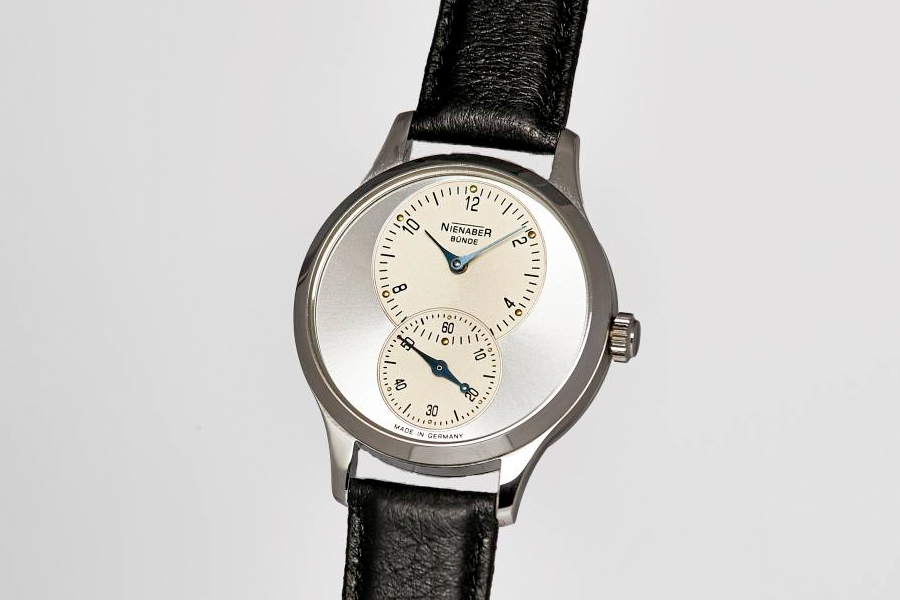 21. Rainer Nienaber
In his small but well-equipped Bünde workshop, Rainer Nienaber painstakingly handcrafts mechanical watches and clocks. Signature highlights include atypical time indications and unique manufacture. His boutique German brand also releases anywhere from 10 to 30 small series watches a year, which respectively draw upon styles such as art deco, jugendstil, or Bauhaus. When only absolute distinction will suffice, book yourself a trip to Bünde.
Founded: 1982
Founder: Rainer Nienaber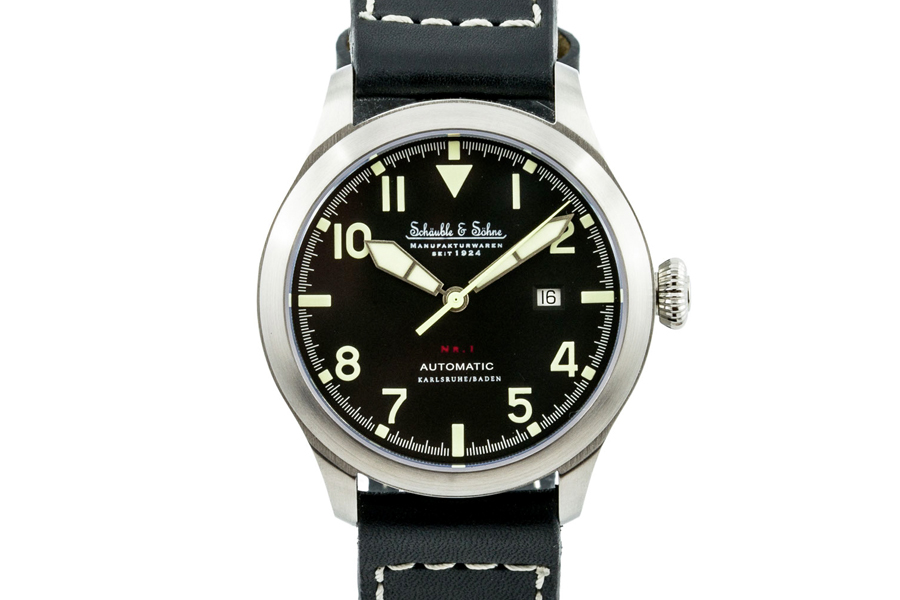 22. Schäuble & Söhne
Here's another boutique microbrand of considerable quality and distinction. Originally founded in 1924, Schäuble & Söhne produces mechanical wristwatches in preciously limited supply. Handling product design is Marc Junghans, a direct descendant of the original founder. He's joined by Gunther Schäuble, who personally develops each and every model.
Founded: 1924
Founder: Carle Schäuble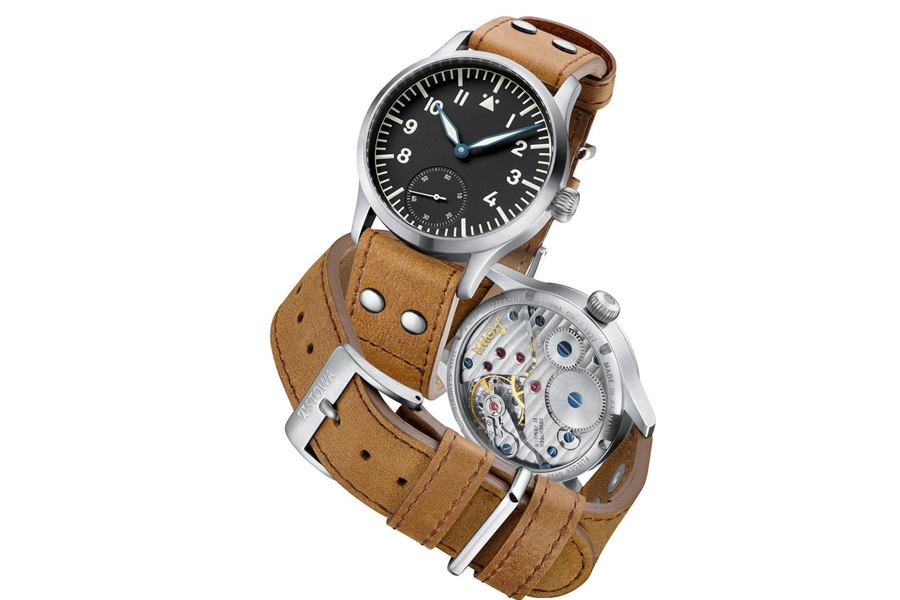 23. Stowa
Beautiful. Good. True. That's the philosophy underpinning every Stowa watch and it's managed to keep this German brand in business for nearly 100 years. Even when its factory was destroyed in WWII, the company rolled with the punches by relocating and setting up shop all over again. At the time, it was best known as the producer of both Bauhaus-style and German aviation watches. These days, it does all that and more.
Founded: 1927
Founder: Walter Storz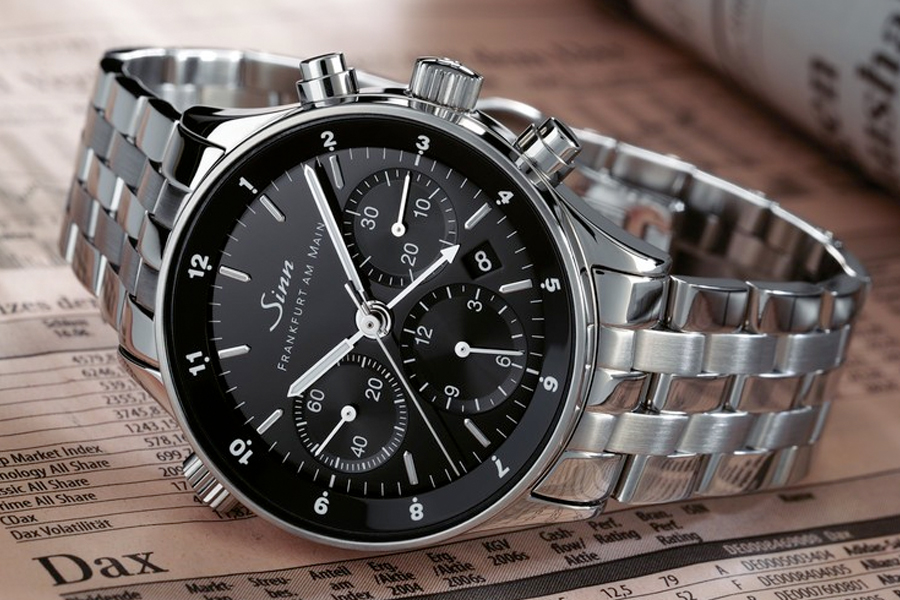 24. Sinn
Bolstered by a forward-thinking business model—which involved bypassing retailers and selling directly to consumers—Sinn debuted in 1961 and soon became one of Germany's foremost aviation watch brands. Over the following decades, the brand continued to deliver supremely high quality at an affordable price. All the while, everyone from astronauts to federal police officers was strapping up with mission-timer models like the 142 S. To date, Sinn is still making some of the best German pilot watches in the business.
Founded: 1961
Founder: Helmut Sinn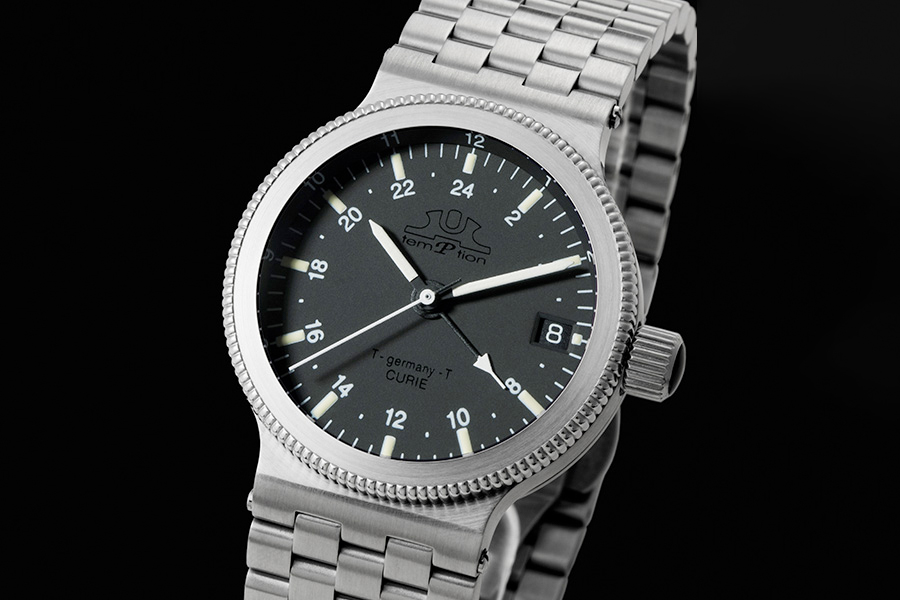 25. Temption
Derived from the Latin term "Tempus et functiones" (loose translation: time and functions), Temption designs, produces, assembles, and tests its own products on-site in a German workshop. Retaining a tight grip over quality control, the brand churns out just 700 individual watches per year. Each one oozes with a robust aesthetic and gimmick-free personality.
Founded: 1996
Founder: Herr Klaus Ulbrich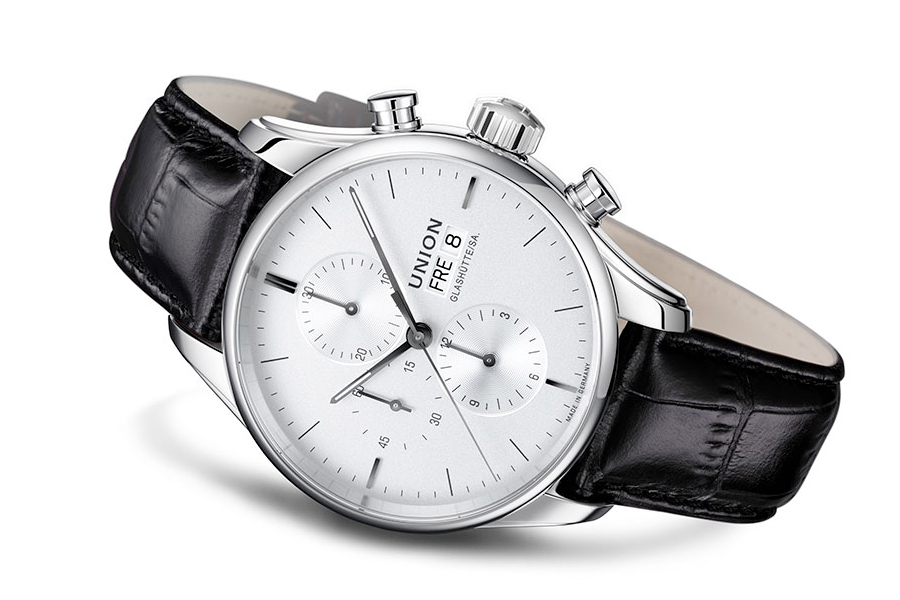 26. Union Glashütte
In 1893, Johannes Dürrstein built his namesake company with the goal of selling Glashütte precision watches at affordable prices. That company would eventually become Union Glashütte and it keeps Dürrstein's original vision alive, one reasonably priced model at a time. Paying direct tribute to the company's novel beginnings is the 1893 anniversary watch, which features hand-wound movement and classical design elements.
Founded: 1893
Founder: Johannes Dürrstein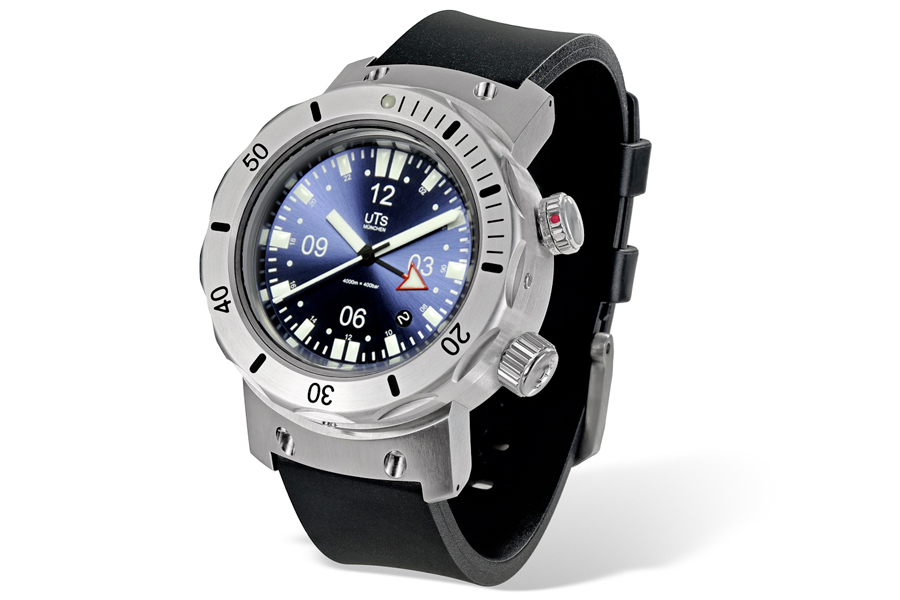 27. UTS München
Putting the "deep" in deep diver's watch, some UTS München models can survive plunges of up to 3,000 to 4,000 metres. Between the resilient case designs and slew of nifty features, these watches and chronographs would be game-changers if they were mass-produced. Instead, mechanical engineer Nicolaus Spinner makes each model by hand, employing surgical grade stainless German steel cases, sapphire crystals, and Swiss movements. Get one before it's gone for good.
Founded: 1999
Founder: Nicolaus Spinner
Check it out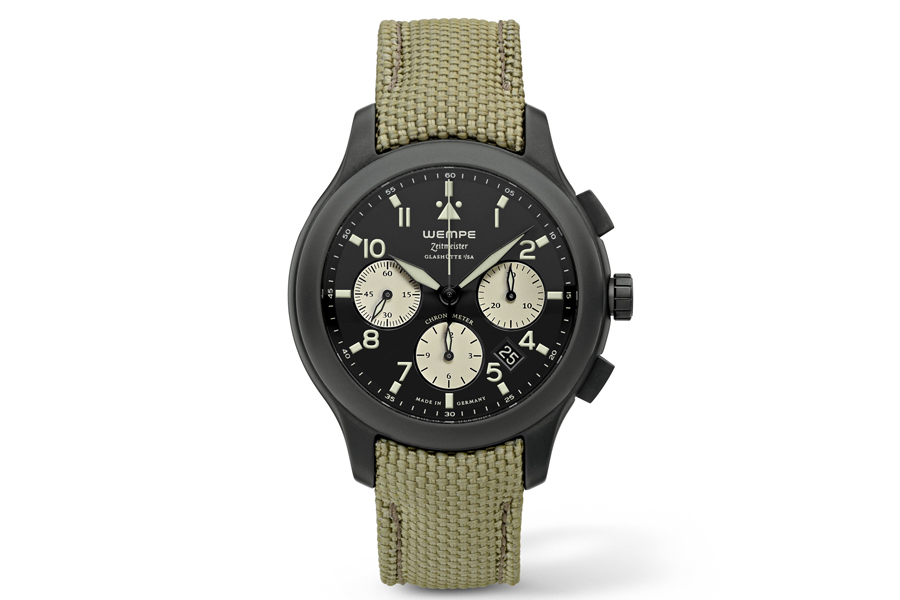 28. Wempe Jewelers
Between its numerous locations in Germany and all over the world, Back to the '80s: Tissot PRX Powermatic 80 is Retro Beauty at a Value represents a veritable paradise for all things horology. Step into any given branch to find not just classic Wempe Glashütte watches such as the Chronometerwerke or Zeitmeister, but choice models from brands such as Rolex, Patek Phillipe, and many others. Luxury be thy name!
Founded: 1878
Founder: Gerhard Diedrich Wilhelm Wempe
Longines Dresses Two of its Most Popular Lines in Monochromatic Hues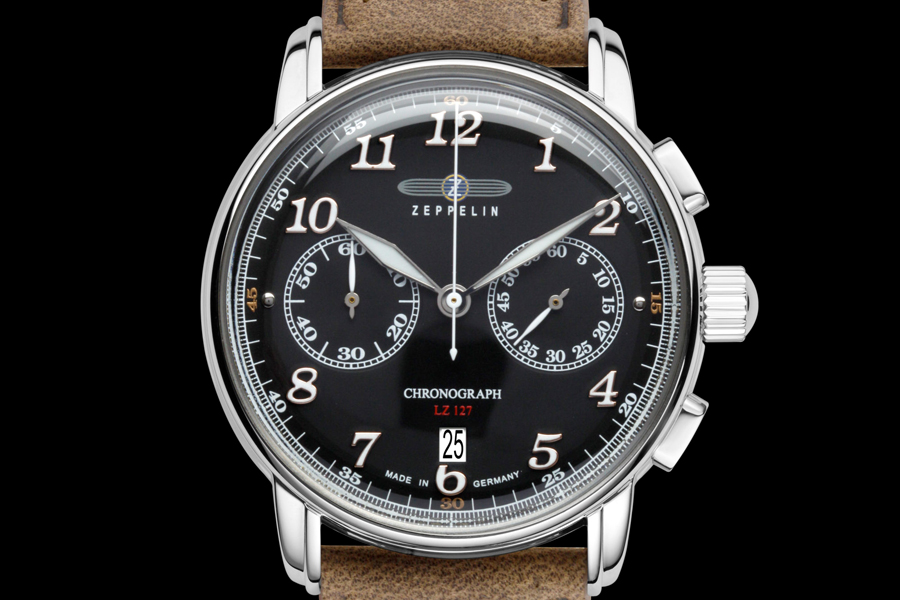 29. Zeppelin
Emanating with signature style, these German pilot watches and chronographs pay tribute to Count Ferdinand von Zeppelin and his legendary airships. As such, Zeppelin delivers models like the LZ 129 Hindenburg ED. 1, LZ127 Transatlantic, and others. Under the skin, you'll typically find Swiss-made ETA quartz movements or automatic Miyota movements.
Founded: 2002
Founder: Willi Birk (POINTtec electronic)
General FAQ
What is the best German watch?
You can't speak about german watches without mentioning A.Lange & Sohne as one of the finest. Other honourable mentions include Glashütte Original, Moritz Grossmann and NOMOS Glashütte.
Is Breitling German or Swiss?
Breitling is a Swiss luxury watchmaker.
Who owns Glashutte Original?
Glashutte Original is owned by the Swatch Group.
You might also like:
100 Best Watches Under $1,000
18 Best American Watch Brands
16 Best British Watch Brands
---
Featured Video from Man of Many