Somewhere around 100 metres underwater, where marine life glides by blissfully unimpeded by human interaction, Guillaume Néry is at peace. The world champion freediver is at home, buried beneath sea level at depths most can scarcely begin to imagine. He finds his centre, controls his breathing and takes in the awe-inspiring sights of the water world around him. Still, silent and completely secluded, Néry is one with the ocean. But it wasn't always this calm.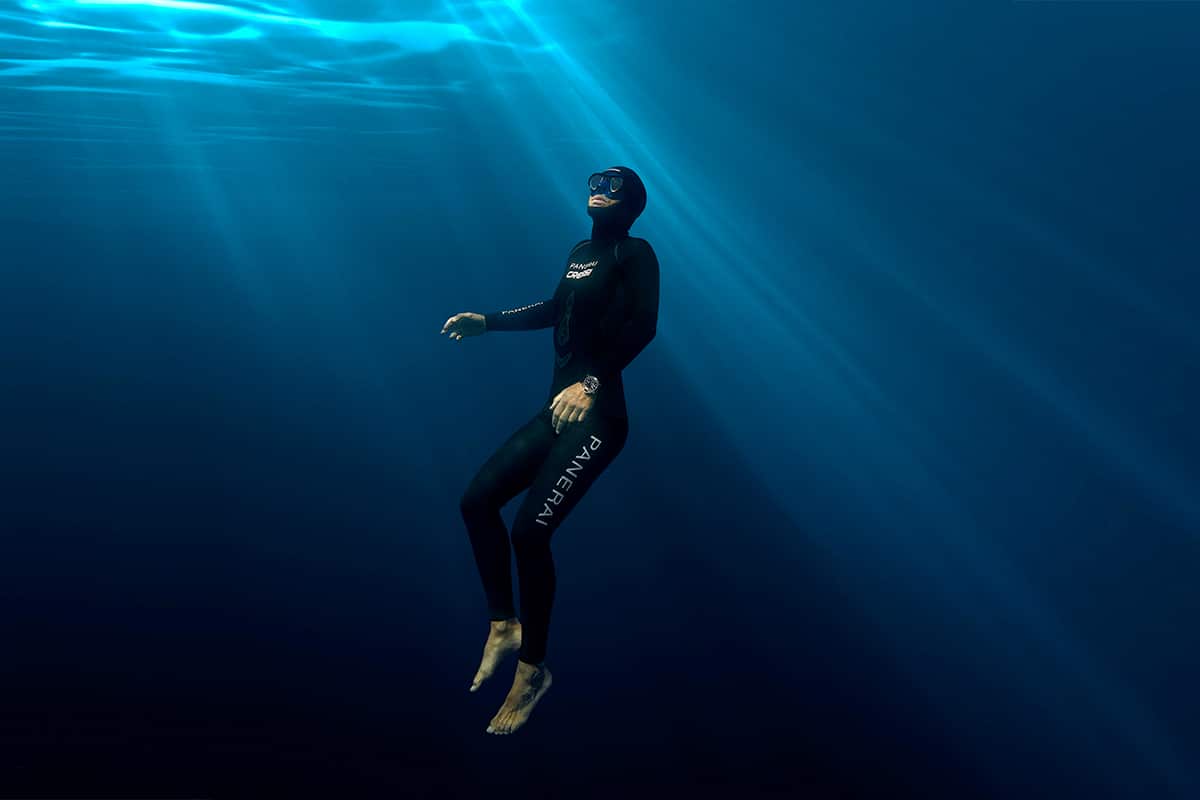 At the 2015 AIDA Individual Depth Championships in Cyprus, the four-time world record-holding freediver was tackling his greatest feat yet, an unassisted dive of 129 metres below sea level. Years of apnea– the breath-holding technique training and physical endurance tests had readied him for this stage, but at the pivotal moment, tragedy struck. A monumental mistake saw Néry thrust to -139m/456ft instead of the -129m/-423ft mark he had announced the night before. At depths equivalent in height to a skyscraper, Néry's body absorbed pressure almost 14 atmospheres greater than that on land. By the time he realised the mistake, it was too late.
"The guideline had been lowered too quickly. I didn't think a mistake like that could be made in competition, but it did," Néry tells Man of Many. "When I hit the mark and started to make my way to the surface, I was full of fear."
Breaking through atmospheres at a deadly pace, Néry's team worked fiercely to extract him from the water but 15 metres from breaching, the world champion freediver succumbed to exhaustion. "I blacked out and lost consciousness close to the surface," he explains. "I remember a big squeeze and thinking I was OK, but then, nothing. You have to never forget it's nature. It's extreme area, of course going that deep. So things can happen."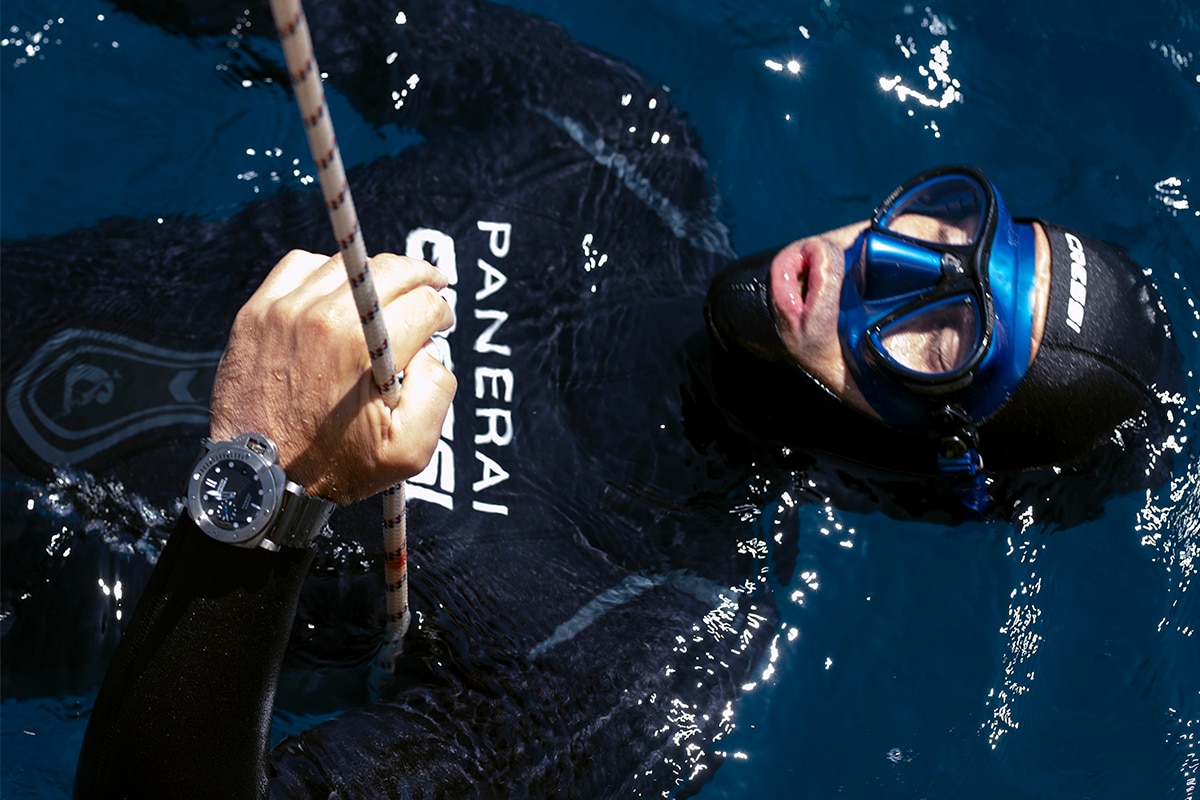 Lifeless and buried beneath the water, Néry, a man who had spent his life admiring the beauty of the ocean was now at its mercy. In a flurry of frenzied action, the Frenchman's team managed to free him, pulling him from the water and bringing him back from the brink, just seconds from death. But Néry's story is not an admission of danger. In fact, the Frenchman is adamant that when the correct procedures are put in place, freediving is an incredibly safe and rewarding experience. Nevertheless, he'd be forgiven for hanging up his goggles after a near-death experience, but Nery isn't someone who walks away easily, particularly when it comes to his first love. "It's all part of the story," he shrugs.
Since he broke his first world record at the age of just 20, free-diving to a depth of 87 metres, Guillaume Néry has pushed the limits of what is possible. And despite his remarkable story, the Frenchman remains impossibly humble.
"Back in 1996, when I started, it was not easy at all. For many people, freediving was like something that you could see only in the movies, something dangerous, risky, there was no club, nothing at all," he says. "At that time I was fascinated by this idea of exploration, of reaching the unknown. And because I grew up in Nice by the Mediterranean Sea, I found myself in a good place."
Now, the 38-year-old retired freediver is using his experience to unlock new secrets beneath the water. His critically acclaimed short film One Breath Around the World took viewers on a never-before-seen experience through the world's least-explored region, the ocean. "When we are on land, fixed to the ground, we can only move in two dimensions, but when you are in the water, you can more or less fly," Néry says. "This is really the feeling you get when you are freediving".
It may sound fanciful, but not far from the truth. Take a glimpse at the underwater images created by the French freediver and you'll understand what he means. "When you talk about freediving, you have this word free as the opposite of just scuba diving, where you rely on equipment to breathe. So that it means that you are just yourself and your own capacities to go in the water," Néry says. "You can develop different approaches and doing films and pictures of the world to a free dive, not just to record, but also to interact with life. I'm playing different disciplines, different approaches. I'm trying to go deep, but it's not something that comes like by the magic of a chance. You have to get conditioned for that always."
Néry is using his second chance at life to advocate for the things that matter. Together with revered Italian watchmaker Panerai, the French freediver is pushing for ocean conservation, hoping to break through the noise and make a difference. And he's starting by showing off the very best of what it has to offer. His most recent work, created in collaboration with his wife – Narcose, Ocean Gravity, Free Fall, and Running, which was created for the American singer Beyoncé – have been viewed hundreds of thousands of times, helping to disseminate his activities and also his philosophy all over the world.
"Even if I am very worried about the health of the ocean, I just want to celebrate the beauty and the magic of life underwater," he says. "There is one thing about breaking records and there is another about using freediving to interact with life. And when you read about the condition of human nature, of the ocean, you realise the time and place we find ourselves in. We can do more."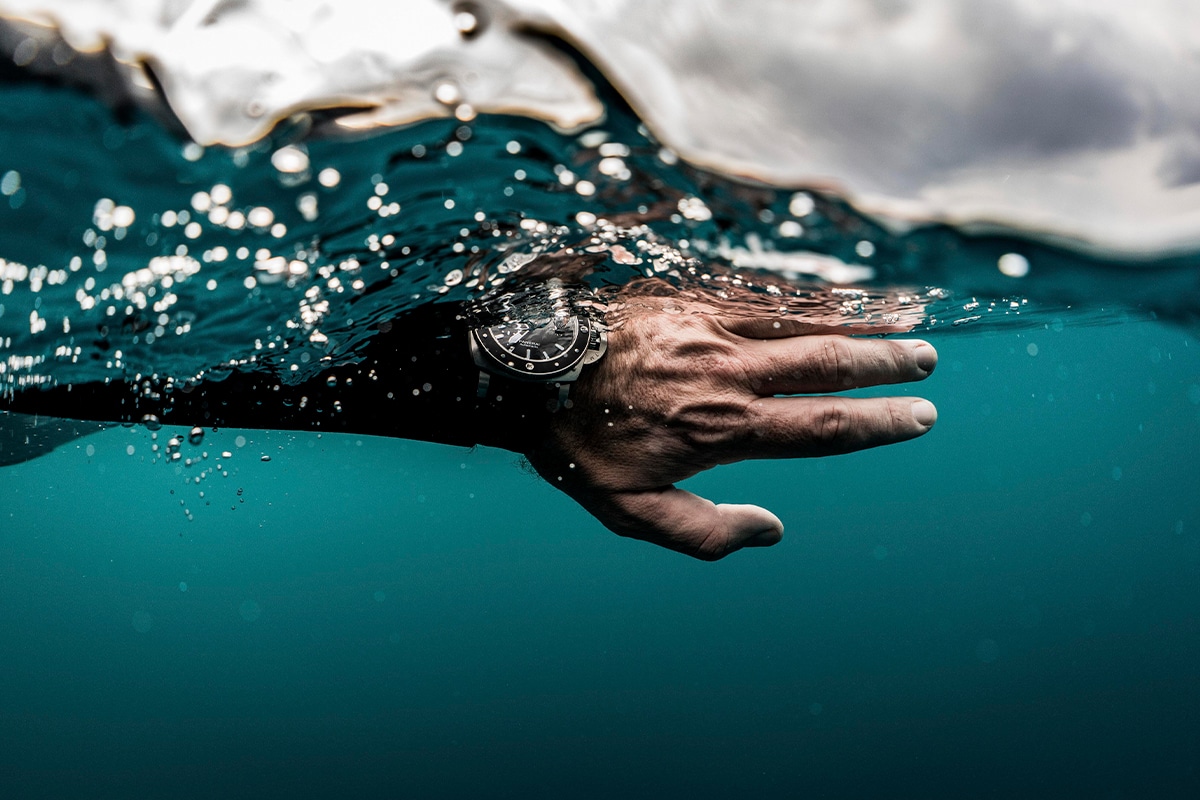 But he can't do it alone, and that's where he's found a kinship with Panerai. Beginning with the Panerai Traits project, in which Guillaume Néry is the star of the third chapter "MARE" of the series devoted to the historic link between Panerai and the world of the sea, the two are helping to bridge the gap between man and ocean. According to Néry, it might just be enough to start the conversation.
"Change comes with time, it's like anything. Take freediving – When you start, you are limited by your capacity. You're not free to go at 100 metres, but after a few days, a few weeks, you get this freedom to go deeper and stay longer with training. It's a long-term process, but it's also a quest of knowing yourself, understanding yourself and the different ways to keep motivated. I'm still learning."
More recently, Guillaume Néry has worked with Panerai to unveil a new range of watches, inspired by the demands of his incredible career. Headlined by the unidirectional rotating bezel that enables the times of immersion to be calculated with confidence, the Submersible Chrono Guillaume Néry Edition takes the freedom of the water to new depths. On his wrist, Guillaume has chosen to wear the Luminor Submersible 1950 Amagnetic 3 Days Automatic Titanio PAM1389, a model from Panerai's Divers Professional watch collection, water-resistant to a depth of 300 metres.