At their core Montblanc are, and have always been, synonymous with adventure. From the highest peaks, to your daily commute these Germanic watchmakers are a quintessential brand within the horology landscape. Now, with the 1858 Collection, Montblanc honour the spirit of mountain exploration—and with that, man's tireless efforts to conquer of the wild.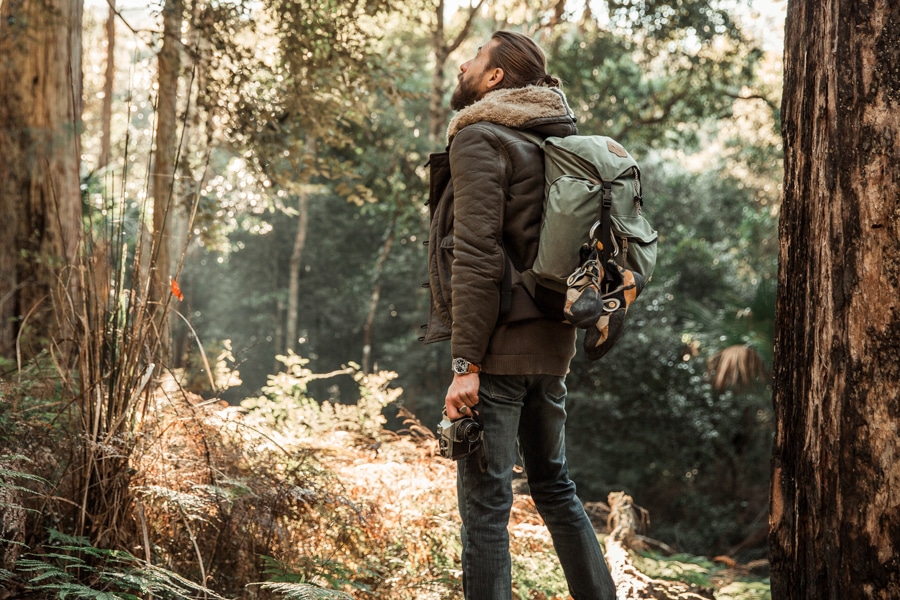 But to truly understand the importance of this new collection, we must first look at how it came to be. The Montblanc watchmaking tradition began with Charles-Yvan Robert in the Saint Imier valley, over 160 years ago. It was at the beginning of the Minerva era, a movement renown for precise Chronometry and famed for measuring small measurements of time with the utmost exactitude, that the Montblanc essence was born.
Minerva shaped the history of time measurement and its same guiding principles of innovative power and highly developed time measurement technology can be found in the Montblanc 1858 Collection, today.
Designed with the explorer in mind, the 1858 collection features time-honoured movements such as the 1858 Monopusher chronographs MB M13.2. This exquisite piece is unique thanks to its iconic V-shaped chronograph bridge and Minerva arrow which is decorated by expert hands.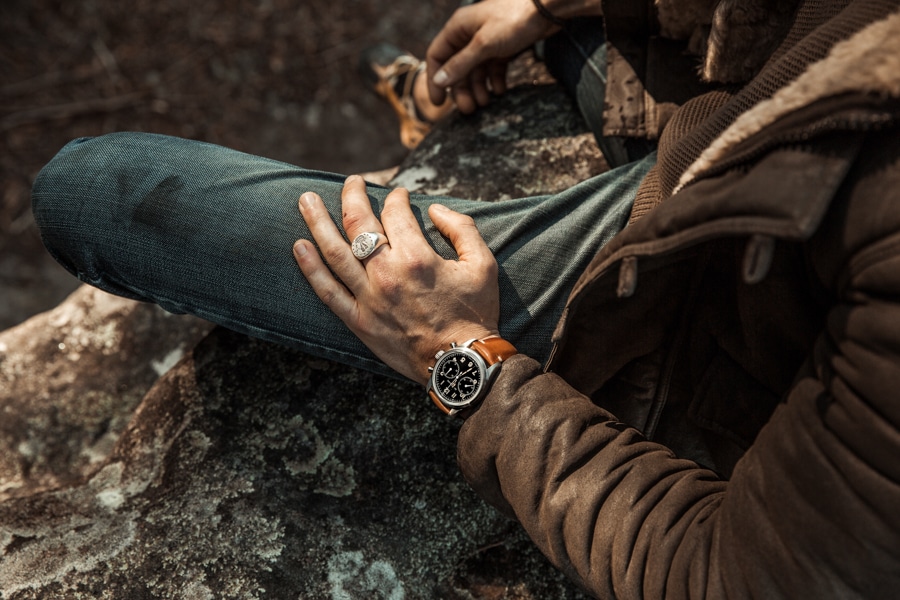 The 1858 collection is defined by its ability to withstand in the face of high-altitudes and the like. Boasting high accuracy, legibility and robustness for use in extreme conditions, Montblanc have reinterpreted and reimagined the Minerva pocket watches and chronographs from the 1920's & 30's to make them new once more.
Initially used by mountaineers and the military, the Monopusher chronograph pays tribute to the historical 13.20 Calibre—the first fully integrated chronograph movement of Minerva, specially developed for use in a wristwatch in 1920.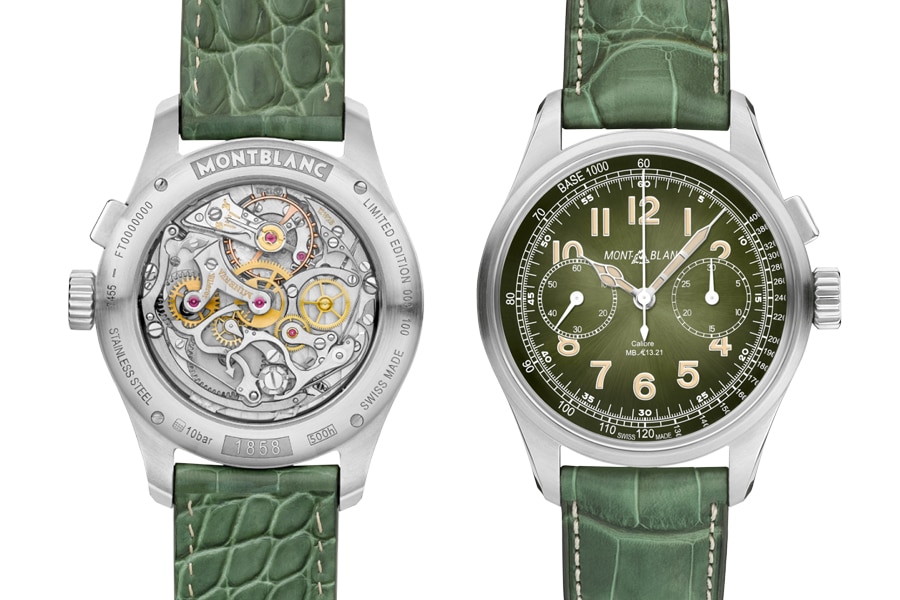 The result? A calibre that is a true depiction of consistency and performance. Composed of a large balance wheel with 18 screws and beating at the traditional frequency of 18,000 A/h, along with a column wheel and horizontal coupling, the Montblanc Monopusher chronograph makes for an unrivaled execution in timekeeping.
However, one could be forgiven for assuming that with a delicate hand in its craftsmanship, comes a delicate timepiece. This is most certainly not the case here. Montblanc have aspired to bring you a collection that is not only inspired by the splendour of nature, but is able to withstand its treatment too.
Each of the Montblanc 1858 timepieces are subject to the Montblanc Laboratory test 500—a more than rigorous series of practical tests, designed to push a piece to its limits and ensure certified perfection.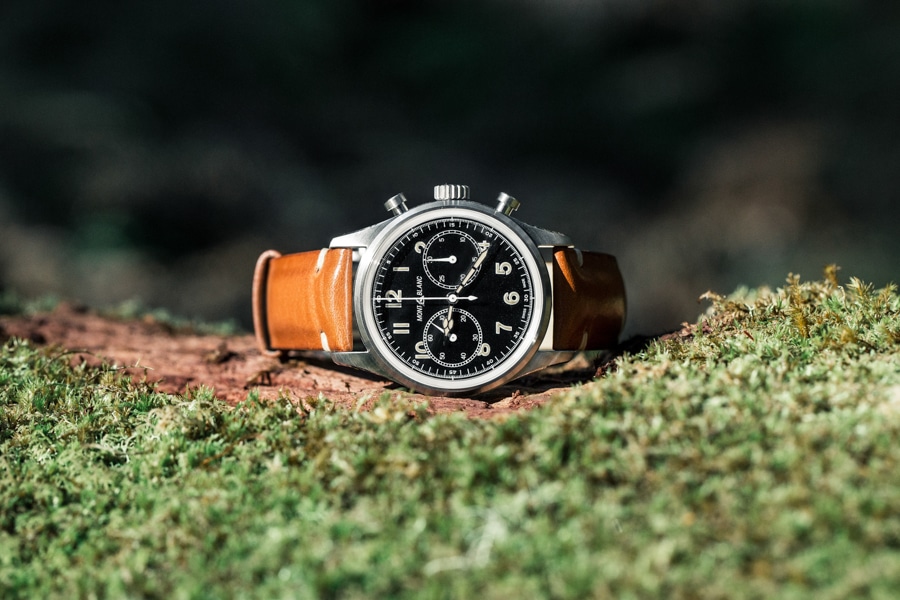 This particular practice is unique to Montblanc and is comprised of a myriad of meticulous trials. The tests namesake, 500, is no random number, either. Each piece in this collection, along with all Montblanc timepieces, are subject to a minimum of five hundred hours at extreme conditions.
Taking around three weeks per watch the aim of this test is to ensure that no matter the owners predilection, beit climbing, skiing, hiking or something more extreme, their new timepiece will endure. Coupled with numerous setting and resetting pilots, it is apparent that Montblanc are in the business of designing and creating lifelong companions.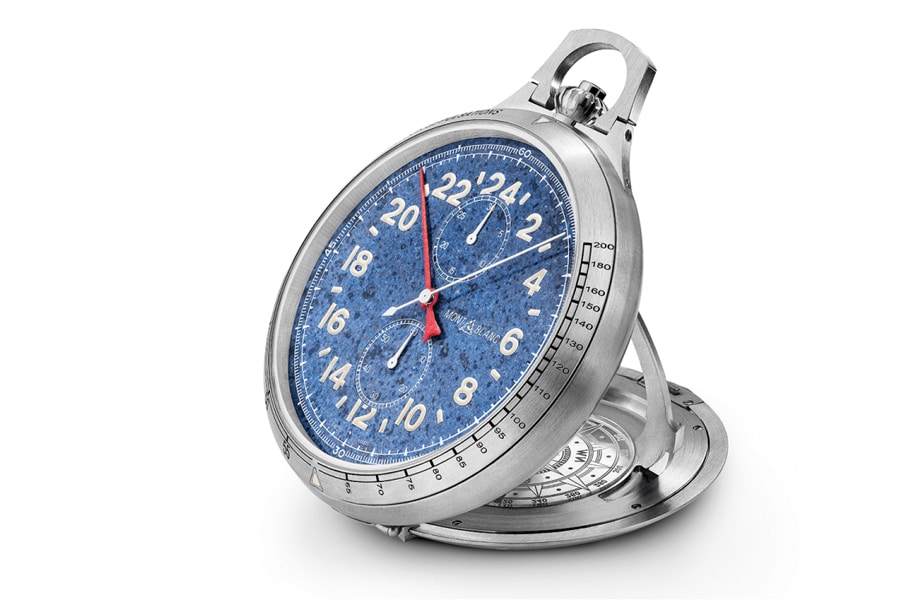 Take the new Montblanc Manufacture Calibre MB M16.24, found in the Montblanc 1858 Pocket Watch Limited Edition. This statement piece is defined by its hand-crafted monopusher movement and Minerva arrow, inspired by the historic Minerva Monopusher Chronograph Calibre 17.29 for pocket watches.
Down to the finest of its many details, the 1858 Pocket Watch Limited Edition is the embodiment of class. The bridges are decorated with "Côtes de Genève", circular graining on both sides and hand-chamfered edges. It's Montblancs way of tipping its hat to the finest watchmakers of old.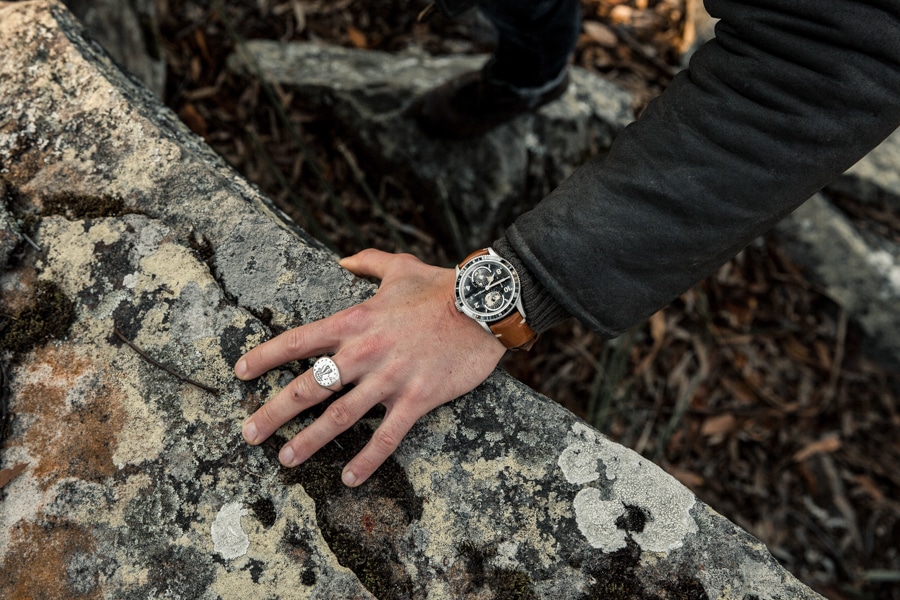 The Montblanc 1858 collection is championed by our very own explorer, Hugh Jackman, along with renown outdoor photographer, Chris Burkard, with good reason. Timepieces such as the Montblanc Geosphere 1858 pay tribute to the spirit of mountain exploration, honouring the heroes of mountain climbing throughout history.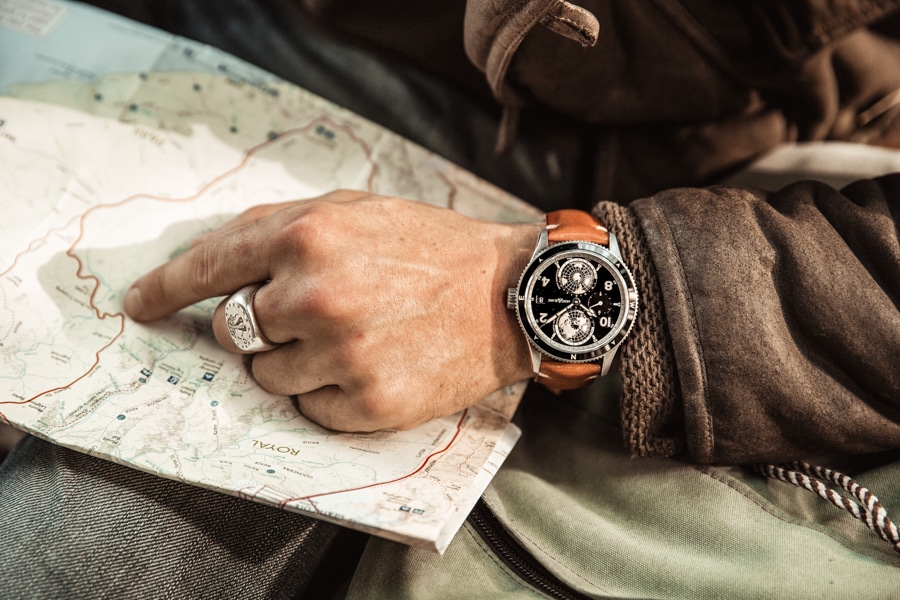 In particular, this piece is a nod to those rare few who have braved the seven summits challenge. No kidding; less than 500 athletes have managed to reach the highest peak of each continent. To reflect this, the dial on the Geosphere 1858 features a representation of the world's seven summits, marked with red dots on two turning globes.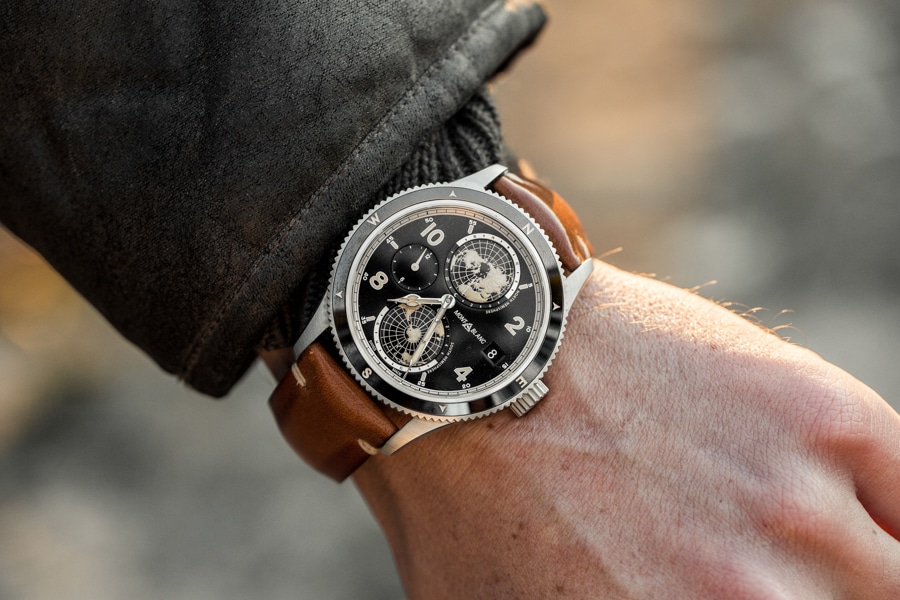 That's right, 'turning'. Every 24 hours, these miniature worlds will make a full rotation, turning in opposite directions before coming back to their original placements. As an added touch of elegance, you'll find these designs engraved on the case back.
As we've said, Montblanc are not in the business of beauty without toughness. The combination of high quality materials such as steel and ceramic is a true reflection of the durability and calibre of this particular new timepiece.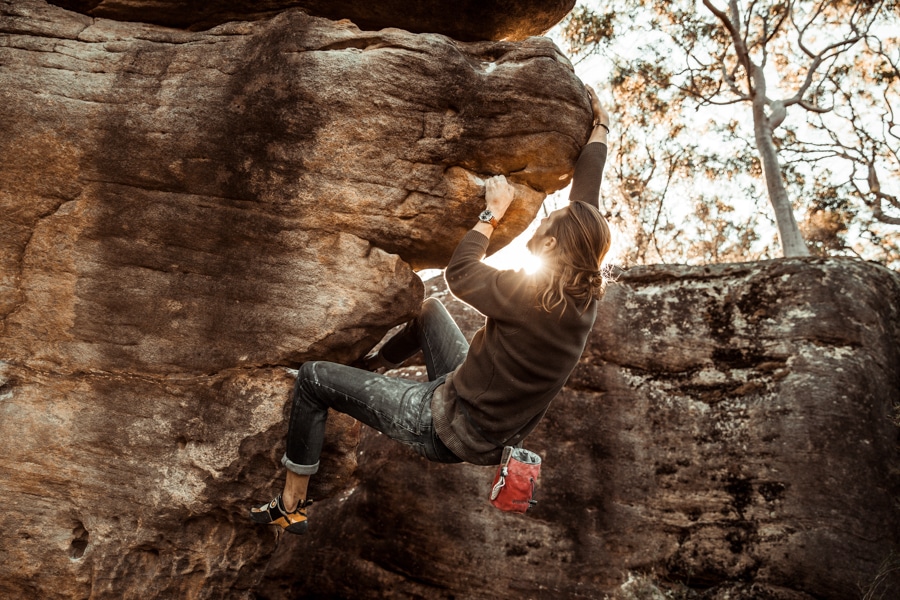 The Montblanc 1858 collection is truly for those whose souls yearn to discover, explore and venture forth. Fortune favours the bold, as they say, and you cannot be any closer to true boldness than in the exploration of our planets most rugged settings. It's  Montblancs innate understanding of this that has solidified the brand as a true force de jour in the timepiece world.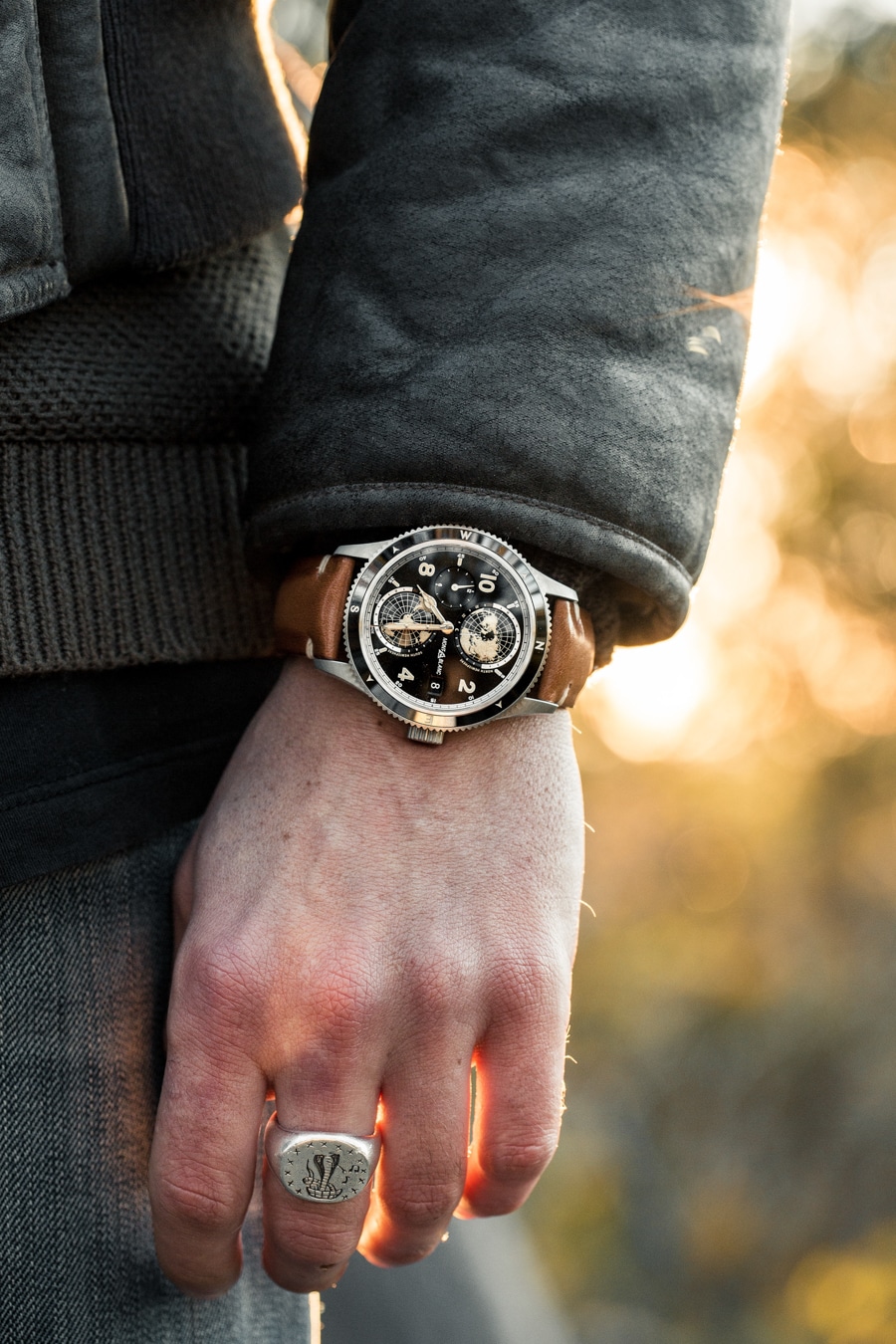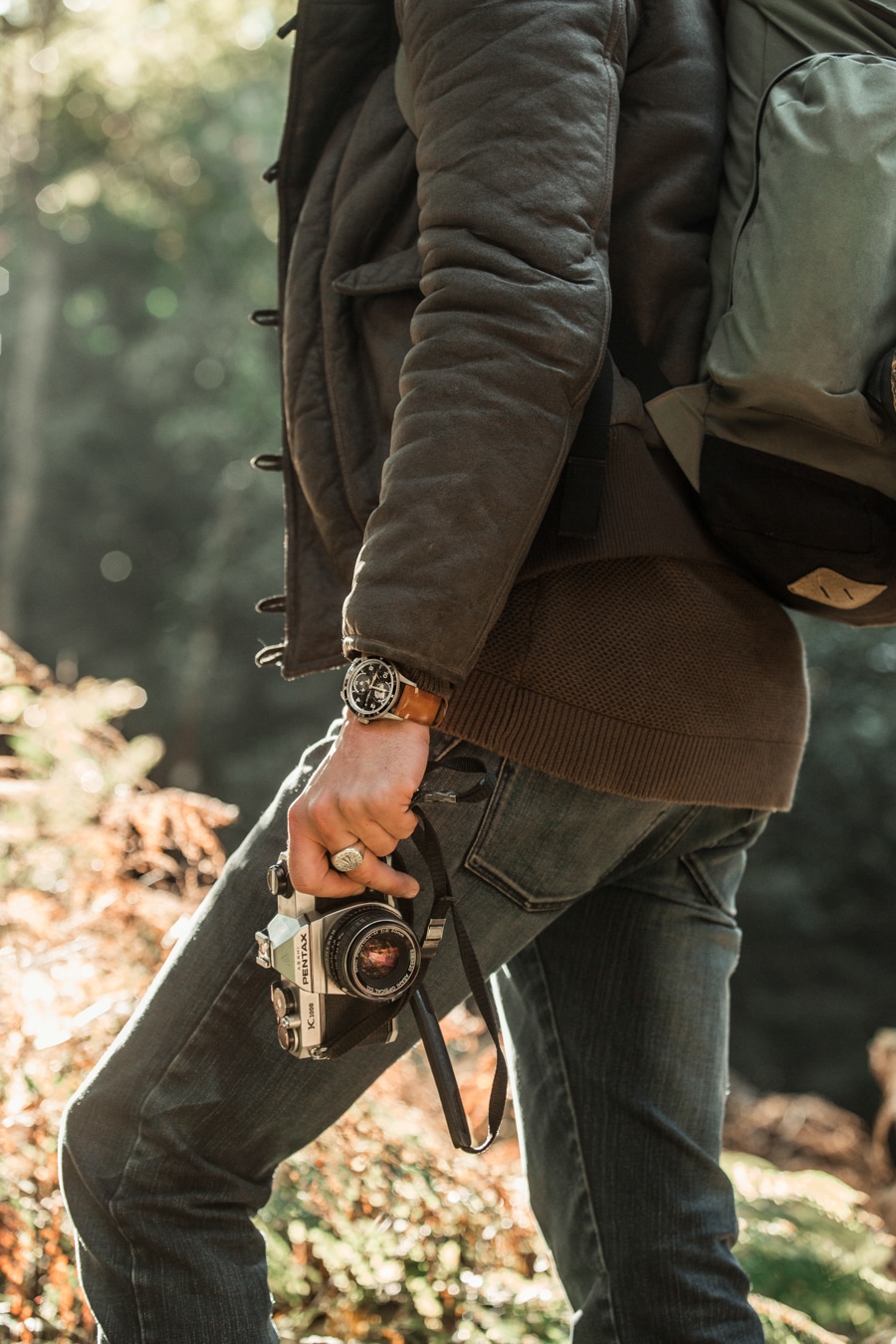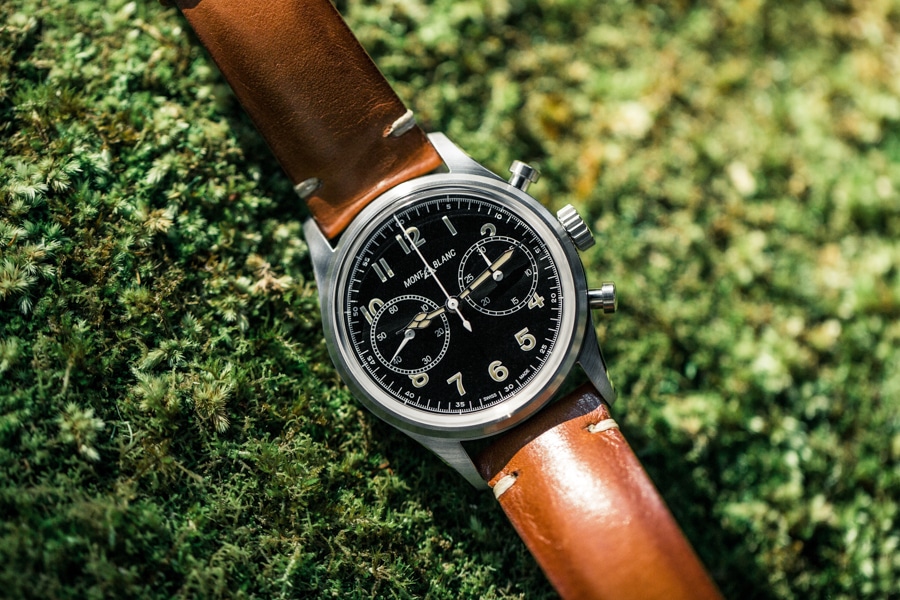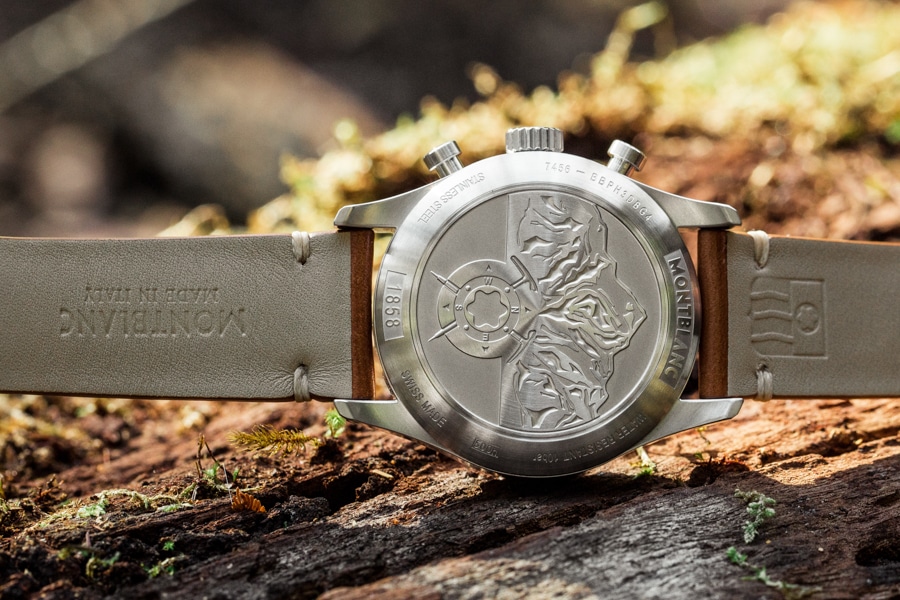 Have you subscribed to Man of Many? You can also follow us on Facebook, Twitter, and Instagram.