The Wind Up – Watch News #69
Another week has come and gone, and that means we have another instalment of our weekly series focusing on everything horologically related, The Wind Up. In this instalment, we take a look at amazing piece from Frederique Constant, an absolute masterpiece from MB&F and the brand-new Apple Watch. So as always, sit back, relax, and enjoy!
You'll also like:
The Wind Up – Watch News #68

De Bethune Maestri'Art Collection
To celebrate the mastermind behind De Bethune, Denis Flageollet's passion for Asian art, De Bethune have released two unique pieces in collaboration with master engraver Michèle Rothen. The Maestri'Art I is based on the DB27 Titan Hawk V2 and features a black and gold, inspired by the hand guard of Japanese swords. The Maestri'Art II is created entirely in blue titanium and is based on the DB25. Both pieces have been tended to expertly, and both will cost a small fortune to acquire. I much prefer the Maestri'Art I with the black dial and gold dragon and tiger relief, but the blue titanium version is pretty cool, too.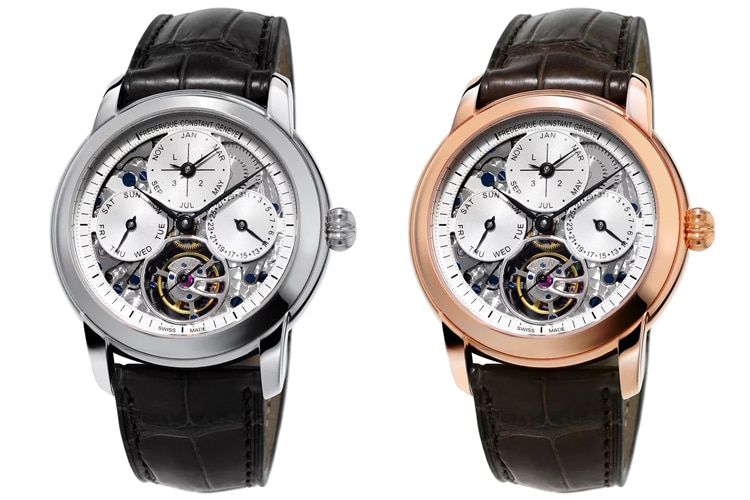 Frederique Constant QP Tourbillon Manufacture
In celebration of its 30th anniversary, Frederique Constant have really brought it to the big-guns with their latest piece, the QP Tourbillon manufacture. That's right, you read that correctly. This is an entirely in-house made QP-cross-tourbillon mechanism inside of a Frederique Constant. Let me just repeat that again for you. The movement inside of the Frederique Constant QP Tourbillon Manufacture is in-house. Now I realise that some of you may not realise the significance of this achievement, but from a relatively young watchmaking atelier like Frederique Constant, an in-house movement of this complexity is really unheard of. The QP Tourbillon Manufacture comes in a few variations, with either a closed dial and a stainless-steel or rose-gold plated case, or an open dial with a stainless-steel or an 18k rose-gold case. I much prefer the open-worked version. I find the dramatic nature of the skeletonised dial much more appealing than the closed dial. The Frederique Constant QP Tourbillon Manufacture is available from $19,995USD.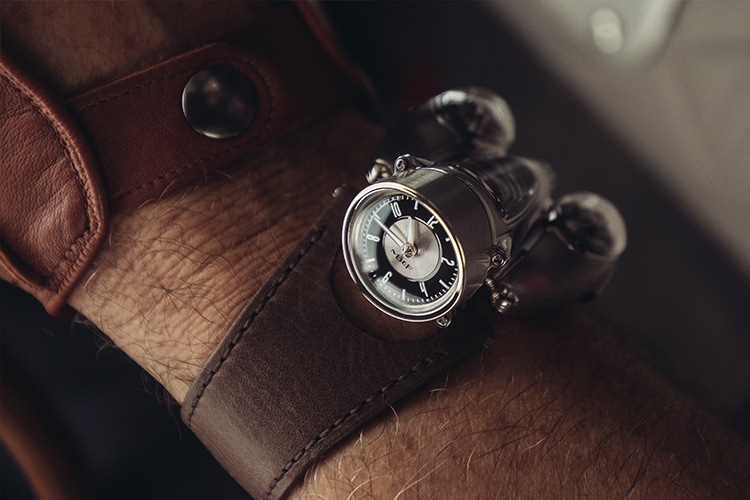 MB&F Horological Machine No. 9 'Flow'
Okay, this is something else altogether. From MB&F we have the brand new Horological Machine No. 9 'Flow', an absolute triumph of independent watchmaking. The HM9 is one of the purest, albeit outlandish, representations of genuine passion and excitement from one of the most interesting watchmakers around. Inspired by the automotive and aviation industries, the HM9 is a beautiful timepiece that, while somewhat impractical, is a masterpiece of artistry and watchmaking. Its smooth lines and pleasing flow is very reminiscent of a jet turbine engine, and the high-grade movement powering the HM9 is as interesting as its aesthetics. MB&F have been doing some crazy things since their inception way back in 2005, but out of all the Horological Machines released thus far, the Horological Machine No. 9 'Flow' is definitely my favourite.
Habring2 Chrono-Felixe
Habring2 have done some really cool things in the past, and the Chrono-Felix represents their forward-thinking attitude. This is a monopusher chronograph powered by their A11C-H1 movement. The grainy silver dial is crisp and very pleasing to look at, and while some may lay claim to its overall simplicity as being somewhat boring, I think it puts the focus on the technical achievement of the watch. The blued steel hands are a wonderful addition, and the red-coloured 12 o'clock hour marker adds enough pop to the dial that would have otherwise been pretty monochromatic. The movement doesn't feature the beautiful finishings of a Patek Philippe or a Vacheron Constantin, but it still has some pretty nice detailing for a watch that costs about $10,000. I'm fairly impressed with the Chrono-Felix, and I know you will be, too.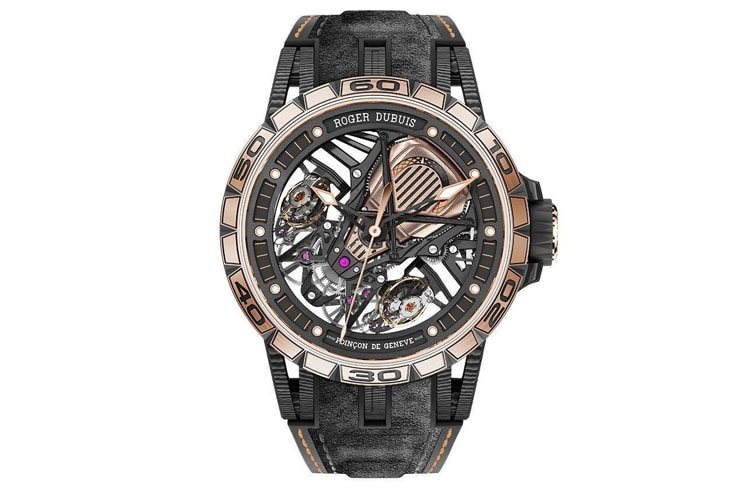 Roger Dubuis Excalibur Aventador S
Roger Dubuis are easily one of my favourite modern watchmaking ateliers. They make some pretty incredible timepieces that really embody a modernistic feel to them. They're super wearable, super relevant, and really tick my very stringent boxes. The Excalibur Aventador S is a stunning timepiece powered by a deadbeat seconds complication. For those of you who don't know what a deadbeat seconds complication is, it's a movement that's super complex to create and acts similar to that of a quartz watch, in that the second's hand ticks, as opposed to smoothly circling around the dial. The Excalibur Aventador S comes in a variety of nature-based colour variations, and each is as cool as the other. Awesome stuff as usual from Roger Dubuis.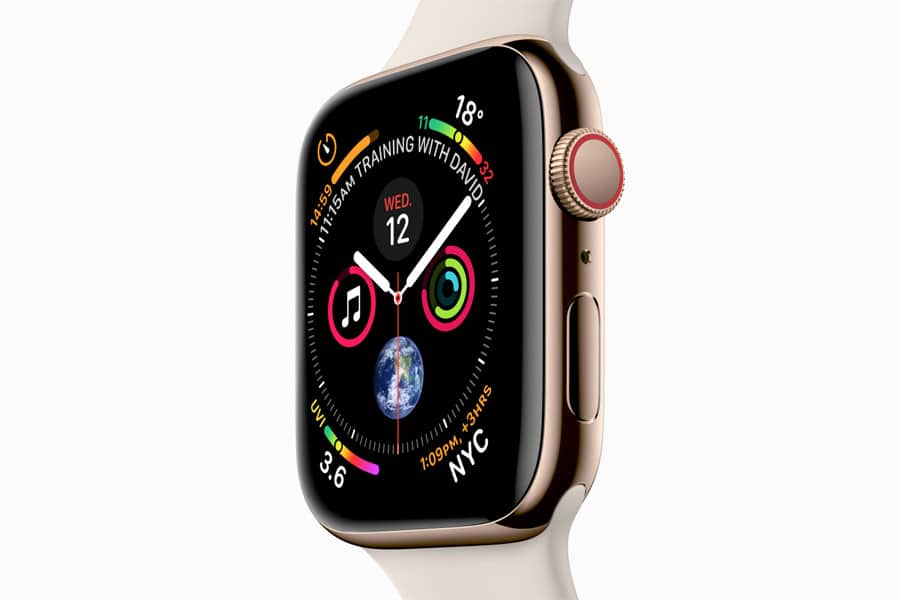 Apple Watch Series 4
An odd addition to a watch series that primarily focuses on mechanical watches, the Apple Watch Series 4 well and truly deserves its place on The Wind Up. It's available in either GPS or a GPS + Cellular options, with the latter obviously being the more expensive one. Two sizing options ensures that the vast majority of the population will be able to wear the Apple Watch Series 4 fairly comfortably. The aluminium case is comfortable and lightweight, and the brand new S4 dual-core processor gives rise to some pretty cool features. It has an optical heart sensor, an electrical heart sensor, a longer battery life, better performance and beyond its obvious software updates, physically speaking this is a far more appealing Apple Watch. It has a bigger screen that's more intuitive and the ability to interact with Siri is a lot better than in previous models. I'm a mechanical watch lover at heart, but I am seriously considering purchasing the Apple Watch Series 4.
If you enjoyed The Wind Up and would like to continue reading about watches, you can head on over to my blog, Haulogerie, where I delve a bit deeper into the wonderful world of watches.
You'll also like:
The Wind Up – Watch News #68
The Wind Up – Watch News #67
The Wind Up – Watch News #66