The Wind Up – Watch News #82
Another week, another round-up of the coolest watches in The Wind Up. This week we have some spectacular pieces coming out of this year's Salon International de la Haute Horlogerie Genève, the first major watch event of 2019, and perhaps its most prestigious. So, as always guys, sit back and enjoy!
You'll also like:
The Wind Up – Watch News #81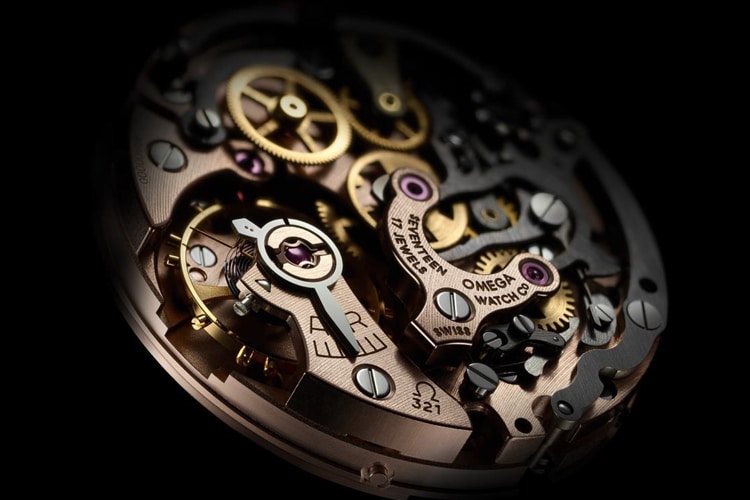 Omega Reintroduces the Calibre 321
Omega seems to be synonymous with modern watchmaking. Their timepieces are effortlessly cool, and more often than not you're likely to find one or two in an enthusiast's collection. The most iconic of the lot would definitely be the Speedmaster. Now, where would the Speedmaster be without its equally as iconic movement, the illustrious Calibre 321. Arguably the most talked about movement ever, the Calibre 321 earned its rightful place in the hallows of horology by being the first movement to be used in space. And now, Omega have reintroduced it into the fore, with the entire process of design and creation being undertaken within a dedicated Calibre 321 workshop. Each movement will be assembled by a single watchmaker, and each movement will look almost identical to the original Calibre 321 first produced way back in the 1940s.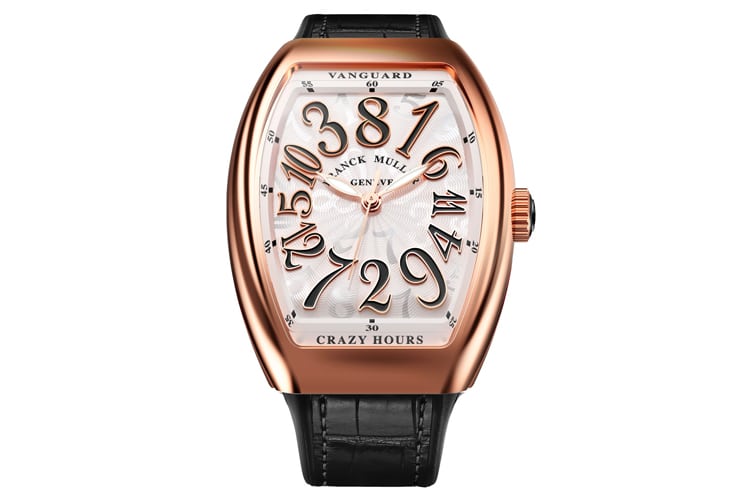 Franck Muller Vanguard Crazy Hours
Last week we featured the super fun Franck Muller Vanguard Crazy Hours, which came in a variety of fresh and loud colours. This week we have its perfect partner, the female variant of the same watch. Delicate, beautiful and very feminine, the Vanguard Crazy Hours features an 18k rose gold case that sits at 32mm in width and 42.3mm in height. It's a sleek affair, and the milky-white dial does well to compliment that warmth of that rose gold case. The most striking feature is, of course, its hour numeral layout. Specific to Franck Muller, this masterful stroke of genius forces you to look at the watch for a longer period of time, and whilst attempting to decipher what time it really is, you're going to be absorbing more and more of its aesthetic. Truly ingenious stuff.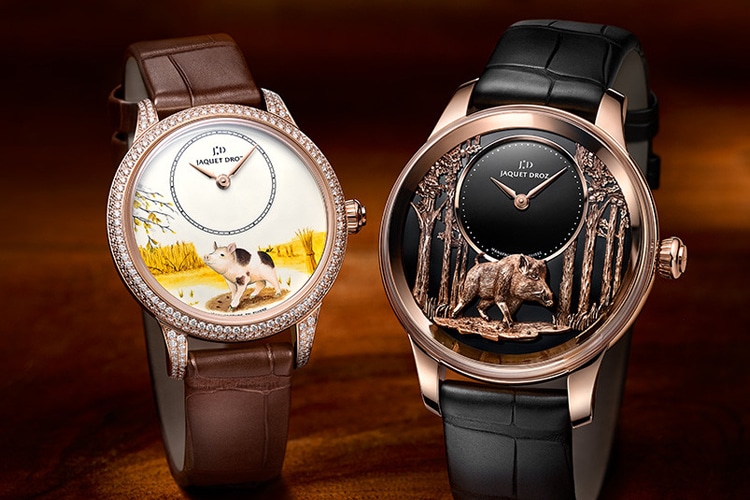 Jaquet Droz Limited Editions for Chinese New Year
2019 is the Year of the Pig, and Jaquet Droz have created four new masterpieces, each depicting the delightful pig in differing settings. The pig has long been a symbol of empathy, selflessness, a devotion to the cause of others, trust and honesty. Jaquet Droz have, thus, masterfully created four fitting tributes to the Year of the Pig. There are two variations of the Petite Heure Minute in red gold depicting a pig in a field of wheat. And there are two variations of the Petite Heure Minute Relief Pig, this time with a pig depicted in front of eight oak trees (with eight being a lucky number in Chinese culture). All four pieces are made in a limited run, and all four pieces represent the truly brilliant nature of Jaquet Droz's artistic atelier.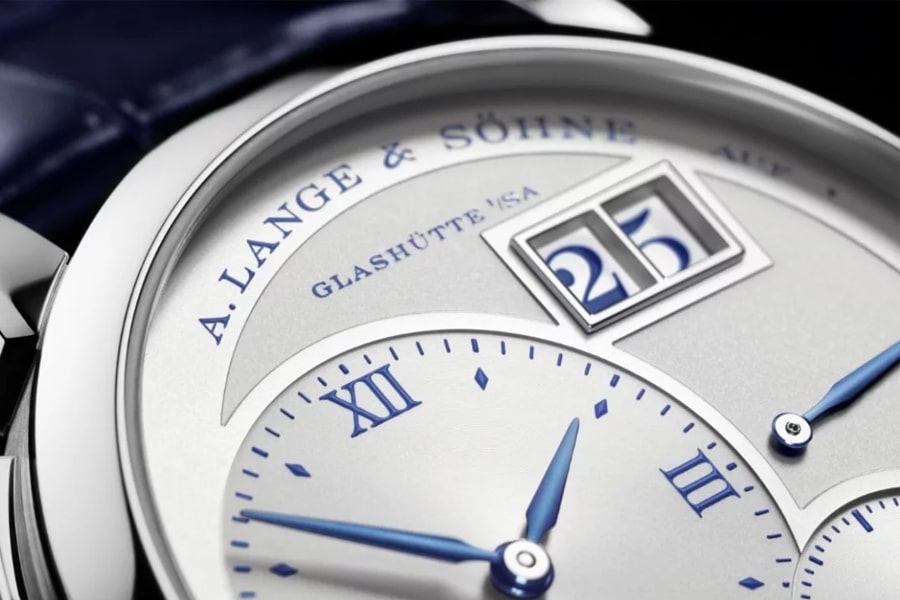 A. Lange & Söhne Lange 1 '25th Anniversary'
To celebrate 25 years since Walter Lange and Günther Blümlein announced the resurgence of A. Lange & Söhne, our favourite German watchmaking have released the Lange 1 '25th Anniversary'. For what it's worth, I've never been a fan of the Lange 1's aesthetic. But there is absolutely no denying the appeal of the Lange 1 '25th Anniversary'. Not just because of its celebratory status. Nor because it's made in a limited run of 250 pieces. Up close and personal, this thing is a real beauty. The white gold case is flawless. The solid silver dial and blued steel hands and dial hints, impeccable. There is not a single detail amiss throughout the Lange 1 '25th Anniversary". Peculiarly enough, the Lange 1 '25th Anniversary' features a hunter case back. Flick it open, and you'll see the elaborately finished Lange calibre 121.1 movement with a balance cock that has been decorated with blue accents as well as a relief engraving of the number 25, depicting not only its 25th anniversary, but also of the iconic big date design known to the Lange 1.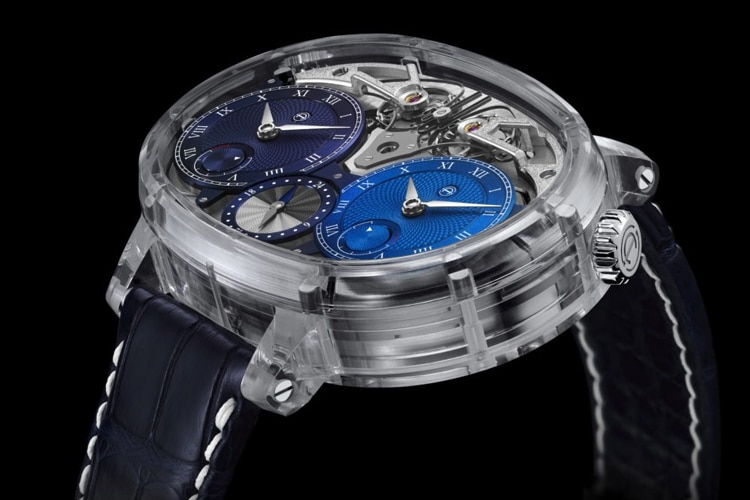 Armin Strom Masterpiece 1 Dual Time Resonance Sapphire
First unveiled in October of last year, the Masterpiece 1 Dual Time Resonance was an example of just how capable Armin Strom are as a modern independent haute horlogerie atelier. The Masterpiece 1 Dual Time Resonance Sapphire is an innovative and ultra-contemporary attempt from Armin Strom in flexing their design and stylistic avenues. Sapphire is, unmistakably, supremely difficult to work with. It takes hours and hours of meticulous attention to detail, with the slightest blemish meaning that an entire block of sapphire crystal would have to be discarded, the process having to start all over again. There is a clear distinction between the purity of that sapphire crystal case and the phenomenon that is resonance, and it's just that that I admire the most. There's a lot of ingenuity within the Armin Strom manufacture, and their current direction really excites me. Can't wait to see what they think of next.
Ressence Type 2
The first mechanical watch with a built-in smart crown means that Ressence's Type 2 is going to take the connected world by storm when it's released in the next few days. Ressence's timepieces are polarising, with many considering them to be too far thrown from traditional watchmaking to consider them a part of haute horlogerie. I like to think of them as pioneers, venturing down a path that no one has dared to go down before. The Type 2 is an ode to that pioneering spirit, of not being afraid to bring the worlds of digital and mechanical together. Once seen as blasphemous, the link between the two domains of timekeeping is one that will happen, regardless of what anyone says. This is an exciting watch, and while I'm truly sold on it, I can't wait to see its reception amongst watch enthusiasts around the world. I think this is the start of something special in the world of watches, and I am very excited to see what other manufacturers start doing compete with the Type 2.
If you enjoyed The Wind Up and would like to continue reading about watches, you can head on over to my blog, Haulogerie, where I delve a bit deeper into the wonderful world of watches.
You'll also like:
The Wind Up – Watch News #81
The Wind Up – Watch News #80
The Wind Up – Watch News #79