Why are Rolex Watches Called Oysters?
To ask why Rolexes are called Oysters is basically to ask why Rolexes are called Rolexes. After all, the premium brand has built its reputation on providing watches that are as beautiful in design as they are steadfast in performance, and helping give (almost) every Rolex its functional edge is the patented Oyster (or Oyster Perpetual) case. First invented by Rolex in 1926, the Oyster case delivered water and dust resistance at a time when wristwatches were highly vulnerable to both environmental forces. To achieve such a feat, Rolex hermetically screwed the winding crown, bezel and case back directly against the middle case. As a result, Rolex's Oyster case didn't just make history for the brand, but it became a milestone in the history of watchmaking itself. Read on to learn more about this monumental achievement in horology.
You'll also like:
31 Best Luxury Watch Brands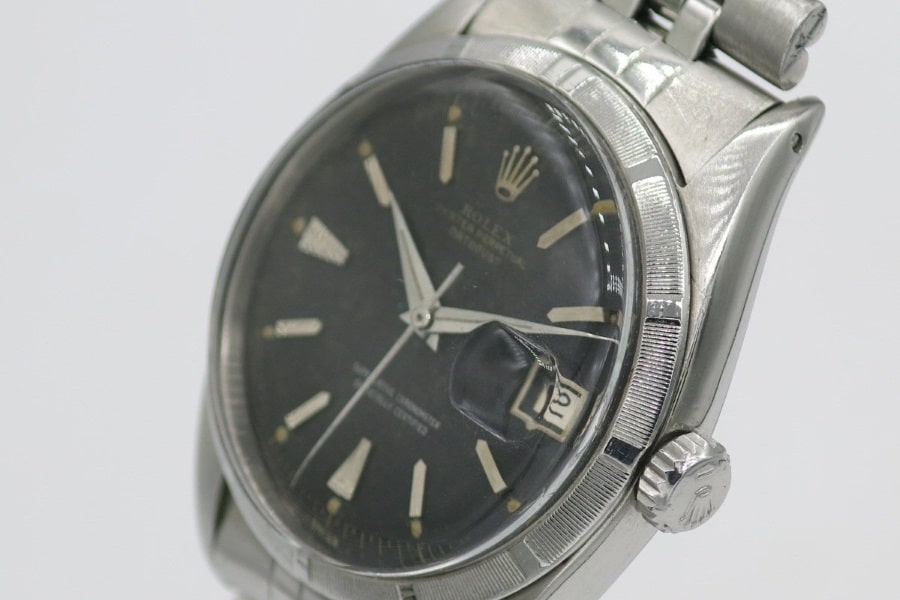 Introduction of the Rolex Oyster Case
The first wristwatches debuted in the early 1900s, and while they looked pretty, they didn't exactly hold up to everyday use. Specifically, early wristwatches were press-fitted together and secured by a rubber seal, and consequently neither waterproof nor dust-resistant. That meant just a modest splash of water could contaminate the watch by breaking down the viscosity of the oil inside. In turn, the watch would become less accurate in its timekeeping, and useless by extension.
That all changed in 1926, when Rolex founder Hans Wilsdorf introduced the Oyster case. The patented case screwed the caseback, bezel and crown directly into the middle case, creating an hermetic seal. Wilsdorf came up with the name at a dinner party when trying to pry open an oyster shell, a process that usually requires special utensils. Similarly, Rolex Oyster cases require a set of special tools in order to open them, hence their increased resistance to water and dust.
A revolutionary innovation at the time, the Rolex Oyster case didn't just represent the first water and dustproof wristwatch for Rolex, but furthermore the first water and dustproof wristwatch, period. Rolling out the watch in style, Wilsdorf had Mercedes Gleitze–a 26-year-old typist–wear the Rolex Oyster during a swim in the English Channel. Both she and the watch emerged intact, and audiences were stunned. The Oyster case has been with Rolex ever since.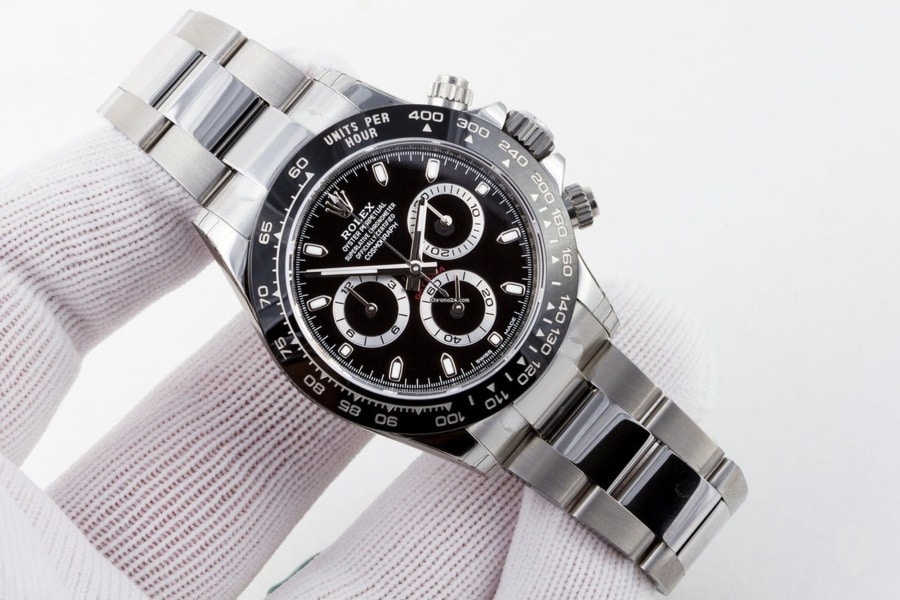 Rolex Oyster Perpetual
Some of you Rolex owners might notice the words "Oyster Perpetual" on the dial of your classic watch, and wonder if there's a distinction between that and the initial 1926 Oyster case. Indeed, there is, whereas the "perpetual" concept came about in 1933. That was when Rolex introduced the first accurate self-winding watch, which can go on and on throughout centuries. In other words–it's a "perpetual" Oyster watch.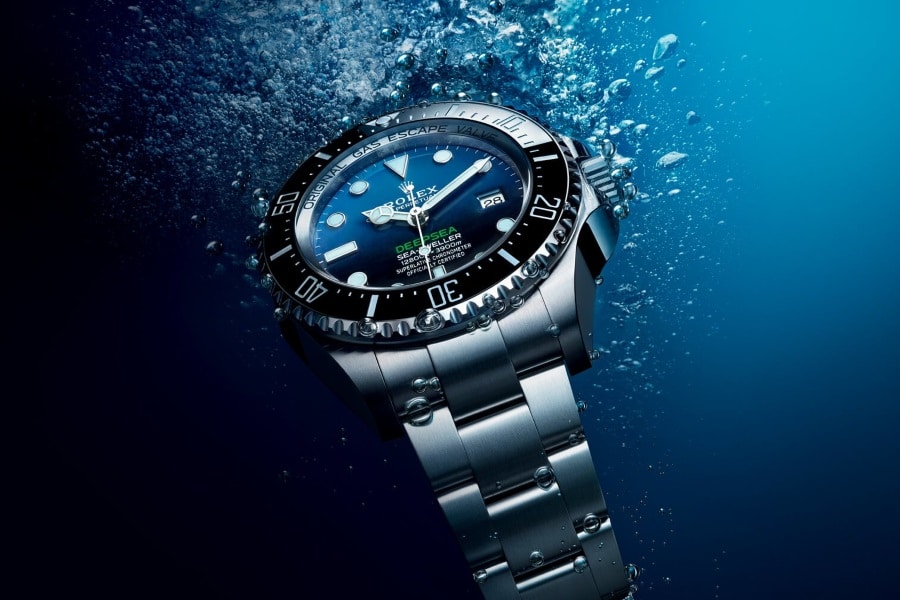 What Makes for a Rolex Oyster Case?
More than merely representing form and function, the Rolex Oyster case practically invented the concept. Employing a patented system, it has the bezel, bubble case back and winding crown screwed down against the middle case. That middle case, by the way, is forged from a solid block of 904L steel, 18ct gold, or platinum, making it a robust backbone to which the other parts are affixed. Protecting the watch crystal is the fluted bezel, while the bracelet is secured to the case by way of solid lugs.
Meanwhile, the winding crown is a technical feat unto itself. Consisting of no less than 10 parts, the crown serves as an interface between the internal watch mechanics and the outside world. Featured on higher-end Rolex diver's watches are Twinlock and Triplock winding crowns, which use two or three sealed zones to deliver the kind of waterproof security you'd get from a submarine hatch.
Put it all together and you get one tight, virtually impenetrable package. Just how impenetrable, you ask? Try prying yours open to find out. Or just take our word for it when we say that only authorised Rolex watchmakers can open the Oyster case to access the movement within. And now you know why Rolex calls it the Oyster.
You'll also like:
31 Best Luxury Watch Brands
Rolex 'Hulk' Submariner – A History & Review
40 Best Minimalist Watches for Men