The Wind Up – Watch News #33
With Christmas just around the corner and 2016 winding up, I've come to the haste realization that this year has flown by in a blink of an eye. Its pretty awe inspiring to think how quickly this year has gone, and how quickly the years since have passed us by. But, be that as it may, we must push forward. Onwards and upwards, as they say! In this instalment of The Wind Up, we have some pretty cool pieces, including an absolute marvel from Cartier and something coming out of Britain that I'm a bit iffy about. But as always, sit back, relax and enjoy!
You'll also like:
The Wind Up – Watch News #32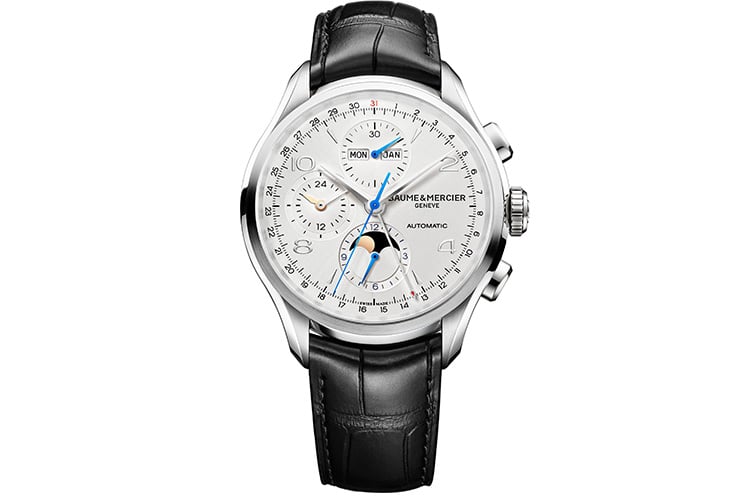 Baume et Mercier Clifton Chronograph Complete Calendar
I'm sorry, but what is this. Guys, this is how you do a watch. If I could fill this very small space with expletives, I would. But I think the Scott and Frank would wring my neck. This is exactly how you do a watch. I'm beyond impressed with what Baume et Mercier have brought to the table with this watch. Its just about as perfect as its going to get from them (thus far, anyway). Proportions, symmetry, size, everything: just perfect. And the addition of a bi-compax chronograph with a complete calendar is just like the icing on the cake (I hate cherries). I'm actually at a loss for words. I can't believe that a brand like this (no offense, of course) are actually able to produce such a relevant, timeless piece. Would I buy it? Hell yeah. Would I wear it? Without a moments hesitation. Should you get it? Bloody oath.
Breitling's New Navitimer Collection has 13 Dial Options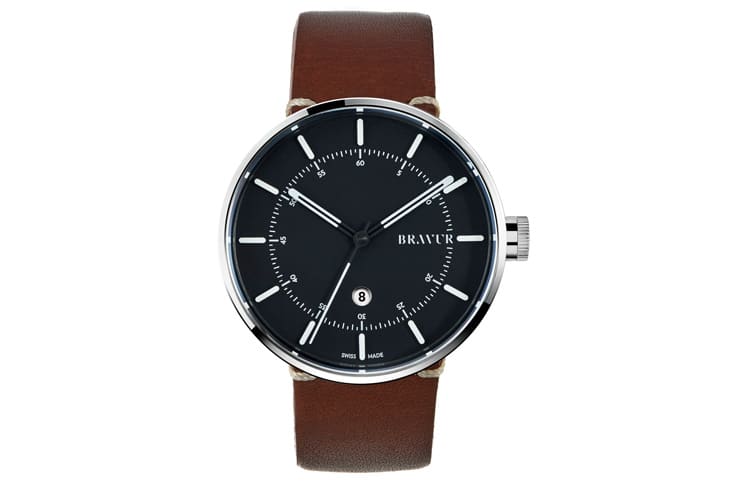 Bravur BW002S-B
Hailing from Stockholm, Sweden, Bravur has been producing some very nice quartz-powered minimalist watches for the last couple of years. Their latest piece, named the BW002S-B is a finely finished quartz-powered watch that you can dress up or down without worrying too much about ruining its unique aesthetic. The oddly shape crown and super thin bezel really emphasises the watch's simple flow, and the inner chapter ring (in lieu of the normal outer chapter ring) is a visual treat. The date window at 6 o'clock is a welcome addition, boasting its wearability and functionality ratings (for me, anyway). Its not going to hit the horological nail on the head, but it will tick a lot of boxes for a lot of people who don't consider mechanical movements as a priority. Not bad.
---
Featured Video from Man of Many
---

Cartier Rotonde De Cartier Minute Repeater Mysterious Double Tourbillon
Man, do I love Cartier. Their pieces are unique, beautiful and fantastically finished to a degree that even some of the established foundational Swiss brands can't even compete with. But at the same time, they're so overlooked. Which is good, because it means that the market isn't flooded with Cartier-branded watches which means exclusivity and individuality, but bad because business probably isn't all that great. But anyway, onto the watch. The Cartier Rotonde De Cartier Minute Repeater Mysterious Double Tourbillon is a brilliant little piece of mechanical mastery is completely stunning. The entire watch has an inverted skeletonized dial that has been finished meticulously. Believe me, the attention to detail here is outstanding and should be applauded. At about 10 o'clock you have Cartier's infamous floating-tourbillon, held in a sapphire glass case that itself rotates every five minutes, while the tourbillon rotates a standardized 60 seconds. At 6 o'clock you have the minute repeater function, with the gongs on either side of the most southern point of the watch. An off-centered (just slightly though) minute and hour indicator reminds you that this is still just a watch. Priced well over half a million Aussie dollars, its obviously a very specific, very special piece. The Rotonde De Cartier Minute Repeater Mysterious Double Tourbillon is exactly the kind of watch Cartier needs to prove its worth amongst the heavy hitters of the haute horlogerie industry.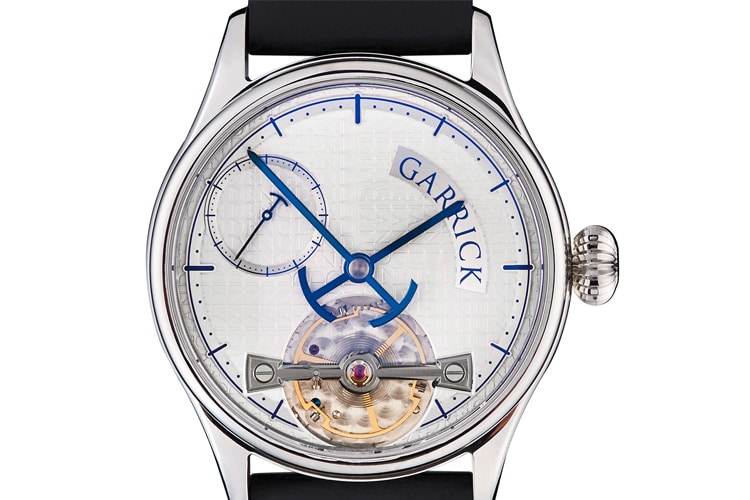 Garrick Portsmouth
Hailing from Britain, Garrick haven't been around all that long. But they do seem to have the ability to polarize their audience. I'm still very much on the fence with this one. Do I like it, do I hate it? I really don't know yet, but let me give you my opinion. First off, the dial. The most obvious thing here is the immense balance wheel sitting at 6 o'clock. Its well finished and looks very nice, but its size is a bit intrusive on the dial as a whole. The hands are unique, but the oddity of their shape makes me wonder if I could wear this watch. The namesake "Garrick" has been applied between 1 and 3 o'clock, curving around the dial and really drawing your eyes to it. A bit too large for my liking. The England printed name on the backdrop of the dial for me really tips me over the edge into "dislike" territory. No offense to Britain/England, but I don't want to see any country's name emblazoned all over my watch. The UT-G01 manually wound calibre looks okay from the front, but turn it over it really is quite boring. And the price? You're looking in the region of $30,000 or so. Yeah, definitely not for me.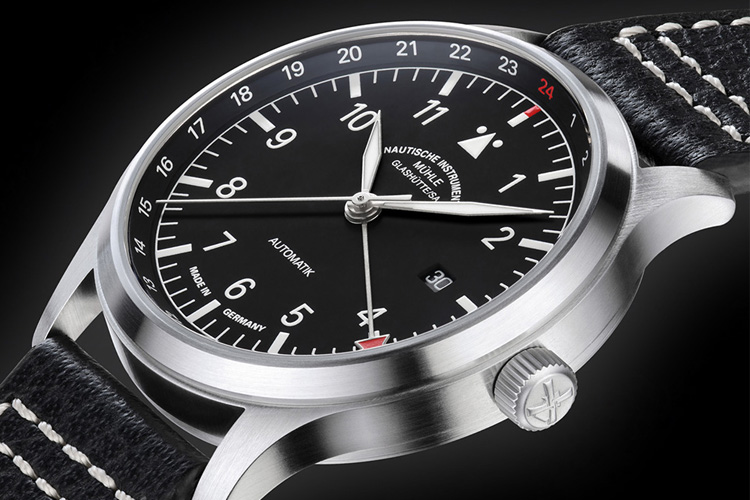 Mühle-Glashütte Terrasport IV GMT
Now here is something that I can safely say I'd wear. A very basic looking watch that's clutterless and well defined, the Terrasport IV GMT is a beautiful iteration of the travelling minimalist's best friend. Combining the function of a GMT into a wearable daily beater is something that a lot of companies try to do, but not many can achieve to the desired effect consumers demand. The dial is simple and easy to understand, with the touches of red at 12 o'clock and on the arrow-point of the GMT hand is subtle and does enough to break up the dark face. Powered by the Sellita SW330-1 automatic movement, it isn't going to please the hardiest of watch aficionados, but for the casual collector that doesn't want to break the bank, it's a win-win situation.
Have you subscribed to 190 Years On, Longines is Still the Master of Refined Luxury? You can also follow us on Facebook, Twitter, and Instagram.
---
You'll also like:
The Wind Up – Watch News #32
The Wind Up – Watch News #31
The Wind Up – Watch News #30
---
---
Featured Video from Man of Many