The Wind Up – Watch News #47
In the next instalment of our regular watch series, The Wind Up, we have for you a variety of pieces that we're sure will enthral and entertain. From a low-key diver's piece from Longines, to a somewhat controversial piece that we all think will stir the pot from Graham, we have it all. So as always, sit back, relax and enjoy!
You'll also like:
The Wind Up – Watch News #46

Longines Legend Diver
Every collector needs horological staples. A good chronograph. A solid daily beater. A nice dress watch. And a diver's piece. Enter the Longines Legend Diver, a remake of their iconic diving watch from 1960. This piece is elegant and classy, with a sprinkle of modernity and a sparkle of practicality, making it one of the better options out there in terms of affordable, quality watchmaking. The hour and minute markers look like they're floating on that deep black dial. The dual crown system adds another element of "different". The stretched out lugs open up the piece. And the lume is just spectacular. Longines could very well have left it at that, by they've opted to offer the piece with a Milanese mesh bracelet, which looks absolutely amazing and really rounds of a very special piece.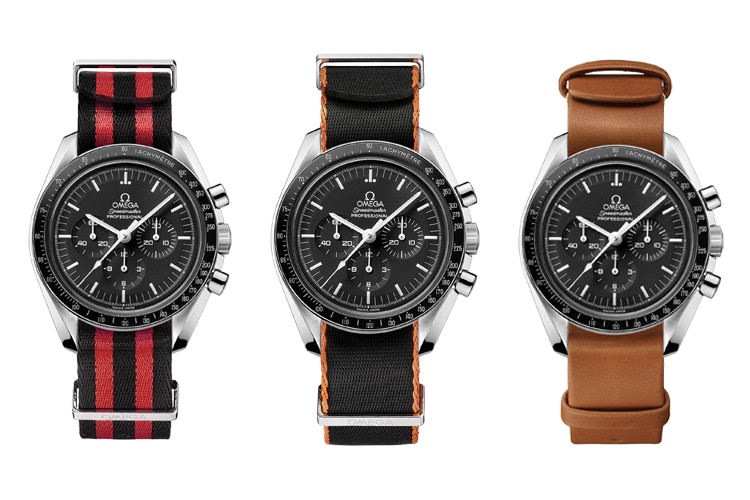 Omega Accessories: NATO Straps
This is less of a review and more of an explanation, so bear with me. Omega have decided to give their customers a larger variety and some experimentation on creating their very own unique-ish timepiece. Stylish functionality is the terminology Omega have used to explain their new customisation tool, which allows the buyer to choose a strap based on their pre-specified collection selection. I've chosen some pretty cool strap options for my favourite Omega, the Speedmaster, but you guys should follow the link below and have a play around with it. In a modern market where so many brands are allowing their customers to create their own watches, it'd be silly for a company to overlook this increasingly popular trend. And as a consumer, we all love the ability to create our perfect look. So I applaud Omega on realizing not only the potential in allowing us to do this, but also for giving us such an easy to use system. Check it out guys, link is just below!
---
Featured Video from Man of Many
---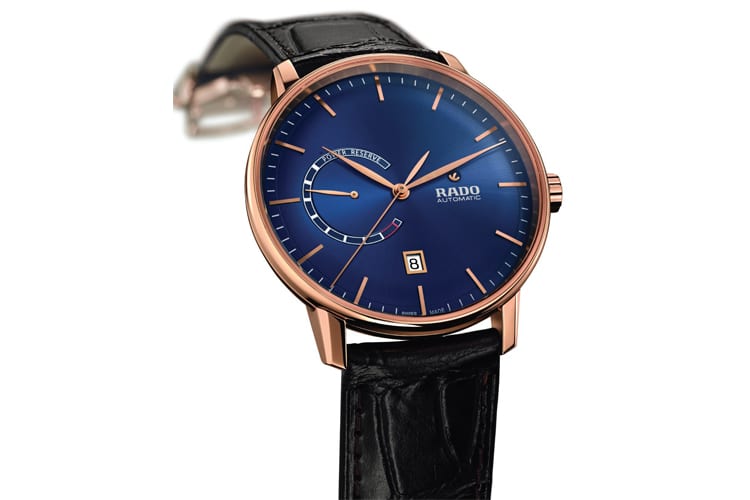 Rado Coupole Classic
Rado are just killing it these days. Fresh off of Basel, they've released some magnificent pieces that are just doing wonders for them. The Coupole Classic is just one of many timepieces Rado have released at Basel, but it's one that I personally love and am actually considering purchasing. From the blue dial (which changes shades depending on the light – very fun), to the contrasting effect of the gold case, it's just sublime the massive power reserve indicator at 9 o'clock sits perfectly and is sleek enough so as to not disturb the flow of the dial. the addition of the date window as always is a bonus, and the leaf-shaped hands look wonderful. Even though the Coupole Classic is a cold-coloured piece, it's inherently quite warm to look at. Very special, very good looking and altogether a favourite of mine from Rado. Love it.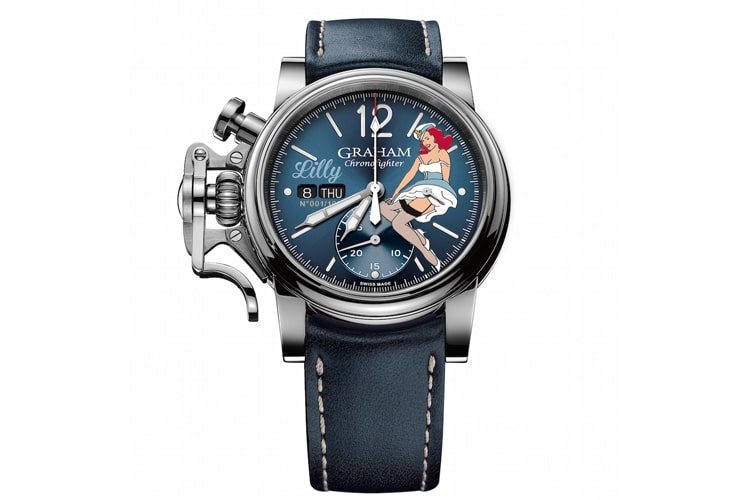 Graham Chronofighter Vintage Nose Art Ltd
Graham are a brand whose iconic crown and pusher configuration draws eyes and attentive glances. But for those of you looking for that little bit of extra attention, I'd like to introduce you to Lilly. Along with Nina, Anna and Sally, these "nose art" images inspired by the pictures plastered on the sides of WWII aircrafts have been slapped onto the dial of the Chronofighter Vintage, and the effect is wonderfully entertaining. The extra art on the watch adds elements of intrigue, playfulness and a bit of adultery, which is always fun. It's easy to overlook this watch as being a lighthearted timepiece, which of course it is, but let's not forget that there is some serious watchmaking at play here from a company who have been around for longer than you think. Charming and interesting, the Graham Chronofighter Vintage Nose Art Ltd is indeed a timeless piece.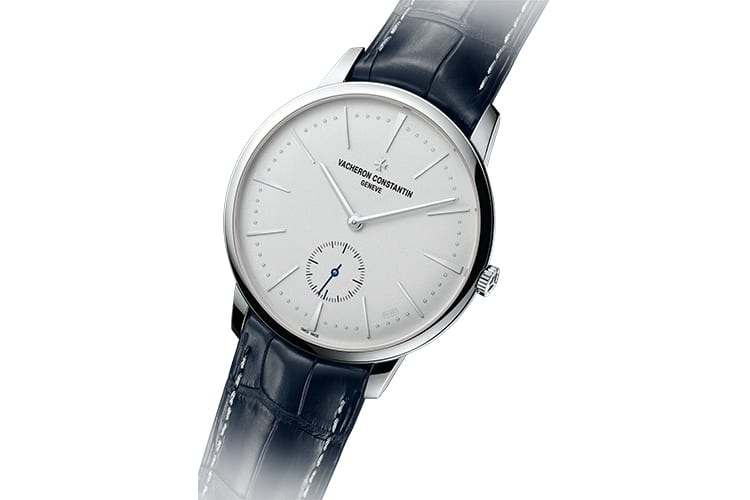 Vacheron Constantin Patrimony Collection Excellence Platine
Vacheron have long stood in the shadow of Patek Philippe. It's an unfortunate fact that many people overlook Vacheron, and that many of their pieces are often misunderstood. But for the mindful enthusiast, Vacheron Constantin is the go to manufacture. The Patrimony Collection is one of their most iconic, with clean designs that echo the brand's rich heritage and history. Their latest piece, the Excellence Platine, is a limited edition watch of only 150-pieces world wide, made of 950 Platinum and powered by a fully made in-house manually wound calibre. To me, this piece is like Vacheron ever so subtlety giving the middle finger to their naysayers, doubters and critics. Priced at $55,500, the Vacheron Constantin Patrimony Collection Excellence Platine is exceptional and beautiful. Want to drop some jaws? Look no further.
If you enjoyed The Wind Up and would like to continue reading about watches, you can head on over to my blog, Haulogerie, where I delve a bit deeper into the wonderful world of watches.
Have you subscribed to A Beginners Guide to Mechanical Watches? You can also follow us on Facebook, Twitter, Instagram, and YouTube.
---
You'll also like:
The Wind Up – Watch News #46
The Wind Up – Watch News #45
The Wind Up – Watch News #44
---
---
Featured Video from Man of Many