The Wind Up – Watch News #31
As we near the end of a fantastic Spring, I've come to realise just how fast this year has gone. Its like it was only yesterday we were planning our 2016 "New Year's resolutions", but be that as it may, the show must go on (or so they say)! In this installment of our regular watch series, The Wind Up, we have some amazing pieces from across the broad spectrum of horological enticements. So as always, sit back, relax, and enjoy!
You'll also like:
The Wind Up – Watch News #30

Tag Heuer "Tribute to Muhammad Ali"
In commemoration of the legendary boxer's death, Tag Heuer have released a time piece that will forever honor one of the world's greatest ever athletes. Without delving too much into the history of the piece, its inspired by the famous Tag Heuer Ring-Master piece currently on display in Tag's museum. The timepiece is well thought out and carries with it a huge amount of nostalgia of yesteryear's golden days of boxing. From the red chapter-ring on the rehaut to the 5-blocked denominations indicating hours, minutes and passing seconds, its all quite wonderful. The addition of Muhammad Ali's signature will surely entice the staunchest of fans of the legendary boxer. A superb piece in commemoration of an inspirational figure in the modern world.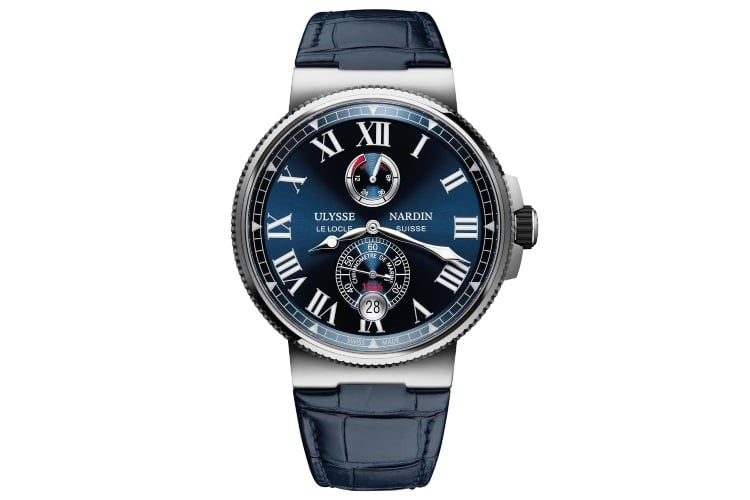 Ulysse Nardin Marine Chronometer
I feel that with Ulysse Nardin you either get what they're doing or you don't. Its taken me a bit longer than other people, but I think I'm finally on board with their ethos and vision. I think. The Marine Chronometer is just that. A marine chronometer. You wouldn't look an inch out of place wearing this on your yacht, and you can rest assured its chronometer verification will keep near-millisecond perfect time. A sub-dial showing the passing seconds, a date window at 6 o'clock and a nifty little power reserve at 12 keeps it all very interesting and makes you want to come back for me each time you look at it. Oh, and those hands. Flawless! And even though I'm not a huge fan of Roman-numerals on a watch, simple Arabic numerals wouldn't suit this piece and would definitely throw off its balance. Available in a blue or white dial configuration, this thing is exceptionally impressive.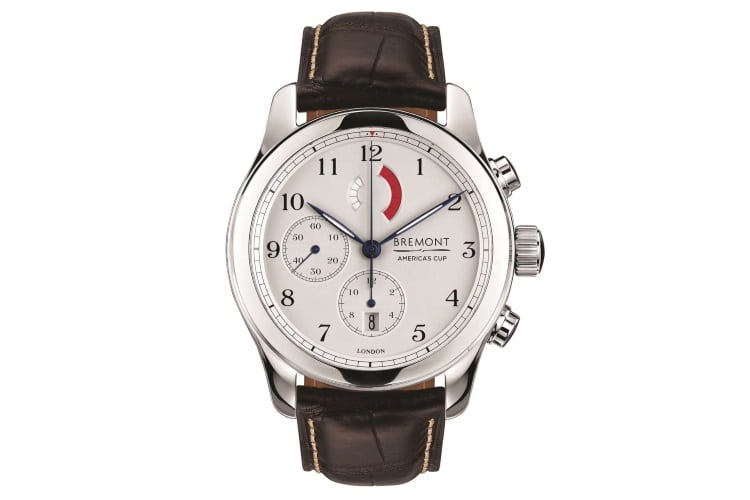 Bremont Regatta AC
It seems as though Bremont release a new watch every week. But that's okay. Why? Because it means the consumer actually has a growing abundance of options. But quality over quantity, I hear you say? Yes, but if a brand can continuously release watches without hindering their quality, then why shouldn't they? The Regatta AC is quite a beautiful watch, with a dial that's both distinctly "Bremont" and gorgeously organized. One of my favourite features are the exposed pushers and oversized crown. As opposed to having screw-down pushers (which normally look horrendous), Bremont have left their pushers out in the cold and they look superb. Available in either a steel or rose gold case configuration, they're a wonderful "other-choice" beyond the regular Swiss line up.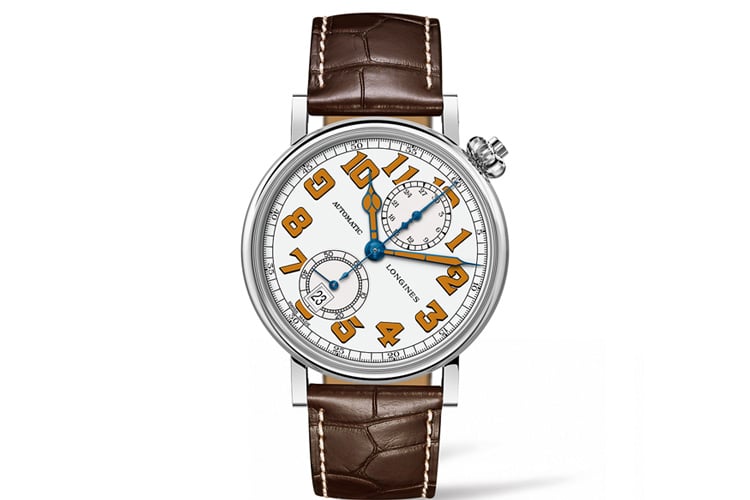 Longines Avigation Type A-7 1935
For all you early 20th century aviation enthusiasts, I may have the perfect piece for you. The Longines Avigation Type A-7 1935 looks like something straight out of the 1930s and has similar styling cues to something from the Vacheron Constantin Historiques collection (a line that I really admire). The standard dial has been rotated slightly to the right, so that 12 o'clock is now where 1 o'clock typically would be. Not only does it look cool, but it also serves a functional purpose. Its easier to read when its sitting on your wrist! As opposed to horizontally abducting your arm to read the time correctly, simply pronating your arm a couple of degrees will enable you to read the time from the highly legible dial. Beyond that, everything is old-school cool. The shifted crown at 1 o'clock (or 12 o'clock…) adds another level of class to the piece. You can tell it's a well thought out watch whose design echoes through the age as something that's both highly beautiful and highly functional.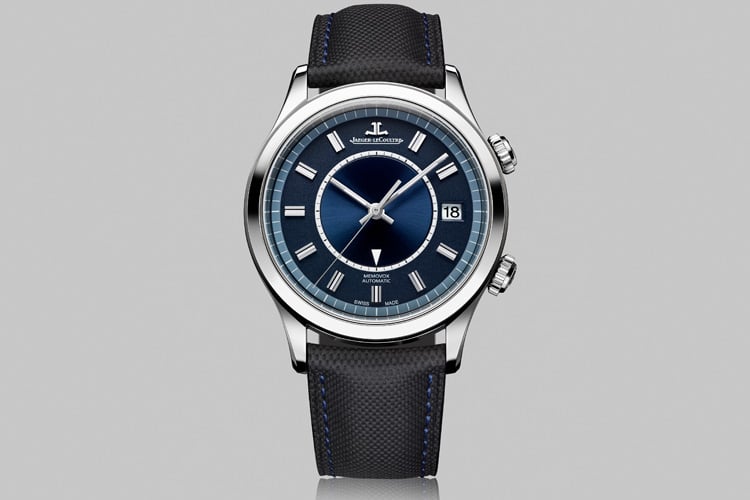 Jaeger-LeCoultre Master Memovox Boutique Edition
Brand new from the watchmaker for the watchmakers is the Master Memovox Boutique Edition with its dazzling deep blue dial. Set in a polished stainless steel case, it looks simply stunning and if that were its only selling point, I'd be happy with it. Adding to its already charming figure, Jaeger have given it luminescent-coated batons for hour markers and a white railtrack minute circle near the centre of the dial as well as a grey-blue railtrack minute circle on the exterior rim of the dial. The dual crown function adds another physical dimension to the piece and looks great. Overall it's a modest, quiet piece that is really a very beautiful offering from Jaeger.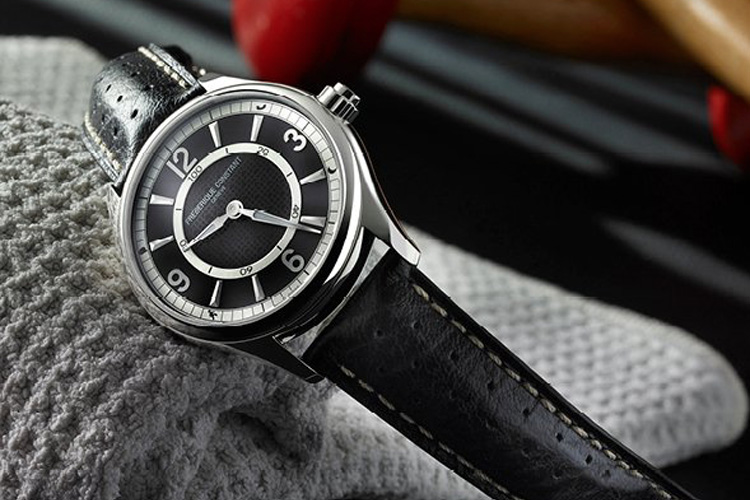 Frederique Constant Horological Smartwatch
Along with a variety of other pieces released at a recent event in New York where the actress Gwyneth Paltrow made a guest appearance, the Frederique Constant Horological Smartwatch (Ref FC-282AB5B6) is the latest smartwatch to come out of the Swiss watchmaking market. It's a nice combination of old-school aesthetics with modern-day technologies. And obviously its Quartz. Don't shake your head. Its not all bad. Why? Well it isn't just a time-telling tool. It gives you activity-tracking, sleep monitoring and cycle alarms, cloud backups, world time indicator in 24 timezones, as well as call and message notifications. That's a whole lot of watch guys. So if you're looking for a great daily wearer that can double as your Swiss watch and smartwatch/wearable, then this may be it.
Have you subscribed to Man of Many? You can also follow us on Facebook, Twitter, and Instagram.
---
You'll also like:
The Wind Up – Watch News #30
The Wind Up – Watch News #29
The Wind Up – Watch News #28
---