Yes, Men's Lace Rompers Are Now an Actual Thing
Umm, where to even begin? Apparently, lace rompers are a thing now, and before you get excited, we're not talking about the latest trend in lingerie. No, these rompers are for men. The rompers are made of sheer, lingerie-esque lace. They're both bright and pastel colored with a range of color options and come as trunks with a matching floral shirt. Hologram City is the perpetrator of the design, and while the lace shirts may be a nice addition to your wardrobe, the lace romper will leave your grandfather scratching his head.
And they're not exactly cheap. Available from Hologram City's online retail store, you can pick up each lacy piece for $42. On the plus side, the rompers would be very cool in the heat of the summer, providing ample ventilation. Of course, all that ventilation also provides a lot of free publicity for your nether region.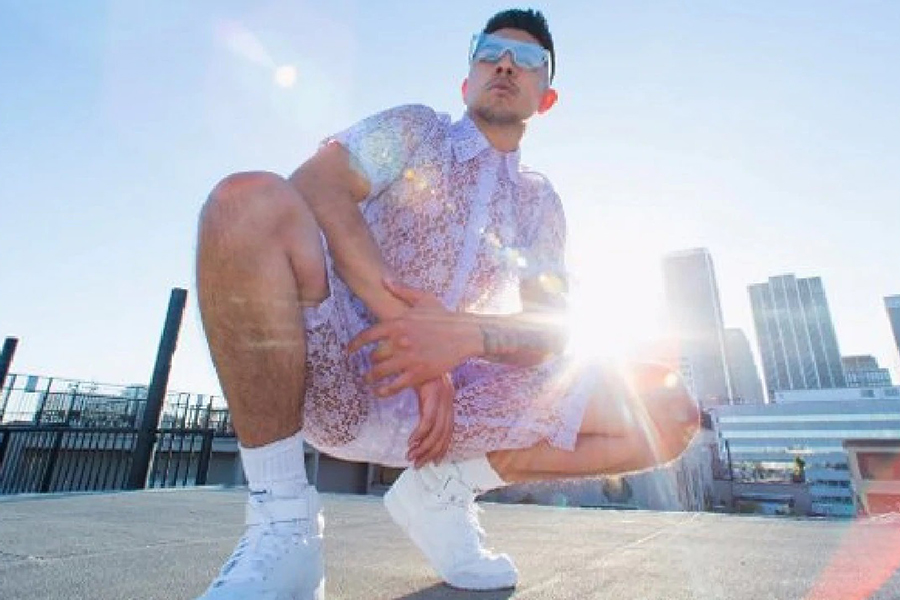 Rompers have been around since the early 1900s, mostly as attire for younger children. Made to be light and loose, rompers were thought to provide ample room for movement, thus being perfect for children. In the 1950s, rompers started becoming popular among women and the style experienced a resurgence in the 1970s, when they were typically made of terrycloth and made in a tube top style. They stayed pretty commonplace throughout the 1980s, and becoming popular again in 2006. The first rompers for men were showcased in Milan Italy by Male Romper, and were initially referred to as "romphims." Most rompers are single piece, though the combination of a matching shirt and short can also be considered a romper.
Reception of the lace romper for men has been slightly mixed, with most posters and commenters repeating the refrain of "why?" But, if you're comfortable enough to sport the look, then do what you gotta do.
---
Featured Video from Man of Many