There are two types of whisky drinkers here in Australia: those that know about Starward's limited edition Ginger Beer Cask single malt and those that don't. The good news is that you can score a bottle either way by entering our current competition. Prepare for a serious flavour explosion as this eclectic spirit flows over your taste buds in waves of spicy ginger and oaky vanilla. The giveaway is open to Aussies and we'll choose one lucky winner by the time it concludes. Enter below.
Melbourne-based Starward is already known for its experimental mindset and Ginger Beer Cask #7 takes that adventurous sense of craftsmanship to glorious extremes. It makes up part of an ongoing innovative Project series and comes on the heels of last year's Ginger Beer Cask #6, which took home Double Gold at the 2022 San Francisco World Spirit Competition. This year's ginger beer recipe was aged exclusively in American oak ex-Starward casks and it delivers even more ginger flavour along with robust notes of vanilla and spice.
From one year to the next, Ginger Beer Cask single malt whisky retains absolute "cult classic" status. The latest release is the seventh of its kind and it finds the distillery switching up the recipe once again. This time around, a blend of red wine and Apera cask whiskies made its way into American oak barrels that once held Starward's own house-made, spicy ginger beer. There the spirit rested for a whopping 12 months, which is six months longer than the previous iteration.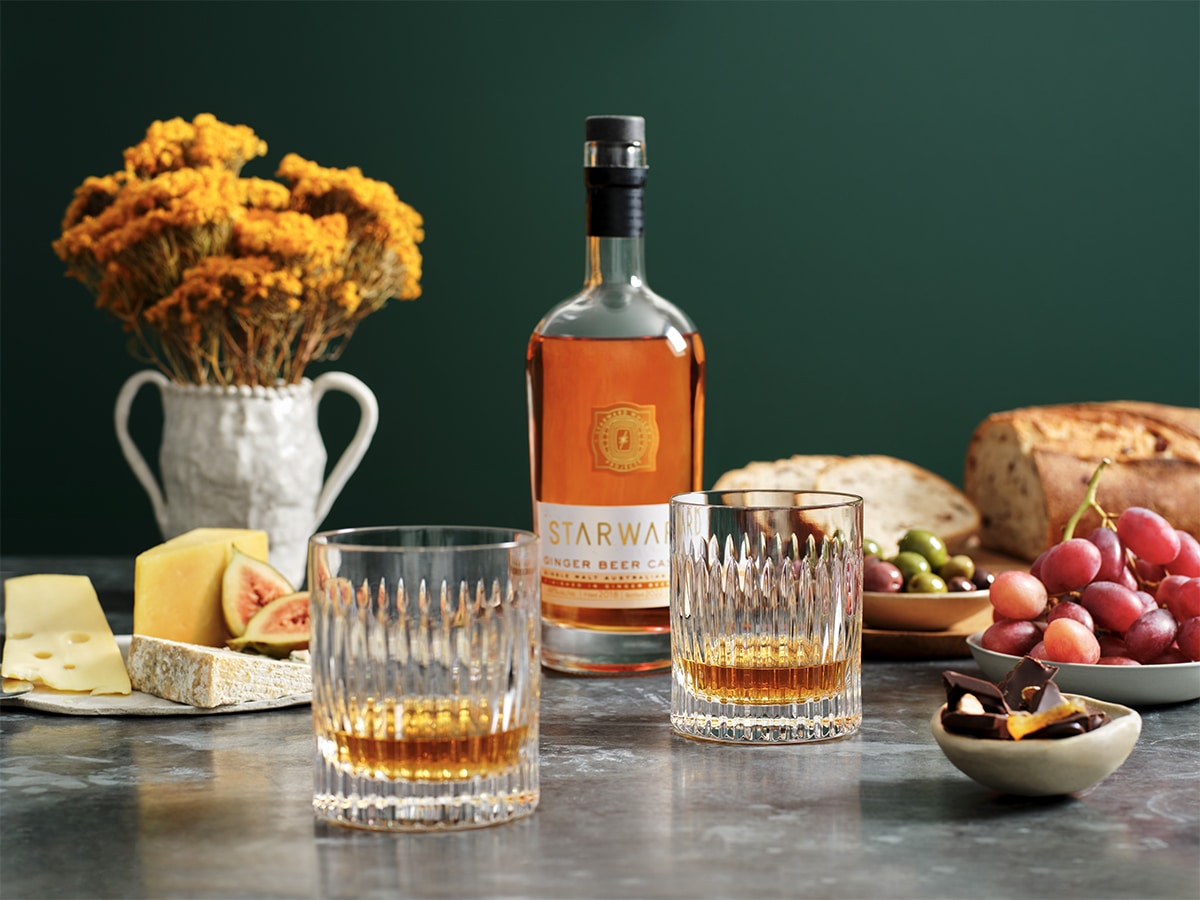 From this unique production process comes a whisky of impressive versatility and epic character, with more fresh ginger than ever before. It kicks off with an enticing nose of ginger, orange, and dark chocolate. That gives way to a punchy palate, which balances spicy ginger, fig, sweet raisin, vanilla, and oak with the distillery's signature profile of tropical fruit and red wine. The warm finish goes big and bold on notes of candied ginger, citrus, and sweet Apera, leaving a zesty, sweet, and spicy impression in its wake.
Blatantly sippable on its own, Ginger Beer Cask #7 is no less rewarding when used as the base for your next delicious cocktail. It was released in late May and currently retails for AU$149 through the distillery's own website as well as leading national retailers. Or you can enter our current giveaway for a chance to score a free bottle of this living cult classic. No matter which path you take, you're in for a one-of-a-kind tasting experience. Enter below.
WIN One Bottle of Starward Ginger Beer Cask #7 Single Malt Whisky