Australian States Relaxed COVID-19 Restrictions
After weeks of home isolation and quarantine measures have kept us from seeing friends and family, the long road to recovery may be on the imminent horizon. Prime Minister Scott Morrison indicated on Friday that COVID-19 restrictions could be lifted far earlier than expected with state and federal leaders set to make an announcement next week. That is a stark contrast to the original timeline put forward by the government, meaning that in as little as two weeks, we could all be heading back to work.
In the meantime, however, a number of states are moving to relax restrictions on certain activities. This means, depending on where you live, you might be able to get out and enjoy some of the things that have, up until this point been off-limits. But that isn't to say it's business as usual. The varying levels of COVID-19 threat have prompted different responses from each state or territory jurisdiction. Some have opted to keep all measures still firmly in place, while others are relaxing restrictions in order to bring a sense of normality back to Aussie life. It can be very confusing, so to help make sense of the updates, we've put together a state-by-state guide to the relaxed restrictions.
Here is a list of all the activities you can and can't do under the relaxed COVID-19 restrictions.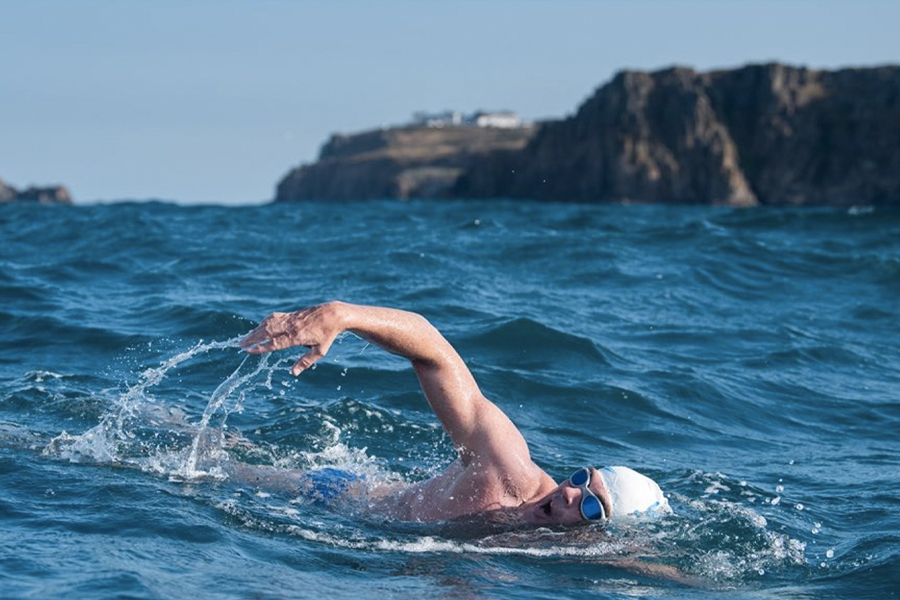 New South Wales
Despite being the state hit hardest by the COVID-19 pandemic, New South Wales was actually the first to announce that certain restrictions were to be relaxed. The biggest update was regarding the reopening of certain public spaces and the relaxing of isolation measures. Here is what you can do this weekend in New South Wales;
Visit friends – The new rules allowed people to visit friends and family in their homes in groups of two. Should the couple have children, the kids will also be able to attend other households. The government has since explained that these visits must be for care reasons, but it counts mental health as a purpose fr visitation.
Swim and surf – The popular Bondi, Bronte and Tamarama beaches are now opening during weekdays between 7:00am and 5:00pm, but don't plan on sprawling out and getting a tan. The beaches are only open for the purposes of swimming and surfing. The beaches remain closed to other forms of access including walking, jogging and sunbathing.
Beach runs – Outside of the major beaches, New South Welshman can also swim and soft-sand run at Coogee, Clovelly and Maroubra, but they must leave immediately after exercising.
Victoria
Another state ravaged by COVID-19, Victoria has made the decision to retain the majority of its strict COVID-19 restrictions. These stage-three restrictions are likely to be in place until Victoria's state of emergency can be lifted on May 11. According to reports, Premier Daniel Andrews wants 100,000 people tested for COVID-19 over two weeks before he is willing to make any amendments to the restrictions.
So, while the two-person limit is still being enforced, Victorians can take solace in knowing the measures may soon be lifted. Best to crack out those board games and get settled in for another weekend of Netflix and chill.
Queensland
Further North, Queensland Premier Annastacia Palaszczuk announced that some of the state's stricter stay-at-home rules would be lifted. From Saturday, Queenslanders will be able to head outside and catch some much-needed sun. Here is what people in Queensland can do this weekend under the relaxed COVID-19 restrictions;
---
Featured Video from Man of Many
---
Travel further – Make no mistake, this is not a license to travel interstate or start planning a day-trip. The new rules simply allow Queenslanders to leave their homes for recreation, with the maximum distance they can legally travel upped to 50 kilometres.
Have a picnic – According to reports, the state government has relaxed restrictions surrounding small gatherings in public spaces. This weekend, Queenslanders will be able to crack out the picnic blanket and serve up a mean platter.
Visit a national park – Similar to the last point, some of the state's national parks will also reopen for visitation. You can see a list of available destinations here.
Shop for non-essential items – You can now hit the shops for something other than canned beans and toilet paper. The government has relaxed restrictions surrounding shopping for non-essential items in Queensland.
ACT
Over in the nation's capital, COVID-19 restrictions have not been relaxed. The state was actually the first to hit no active cases, but that hasn't prompted the state to drop its safety measures. Public schools students are still operating under remote learning conditions, so there is no change to education practices. It is important to note that the ACT's restrictions weren't quite as strict as neighbouring NSW.
South Australia
Unfortunately, South Australia hasn't made any formal changes to its COVID-19 restrictions. After taking a fairly cautious approach to restrictions in the early days, the state has made the decision to maintain the majority of its social distancing measures. That being said, it bears reminding that beaches were never formally shut, so you are still free to swim and surf.
Statistics would indicate that restrictions should ease soon. The state has just hit eight days without any new COVID-19 cases.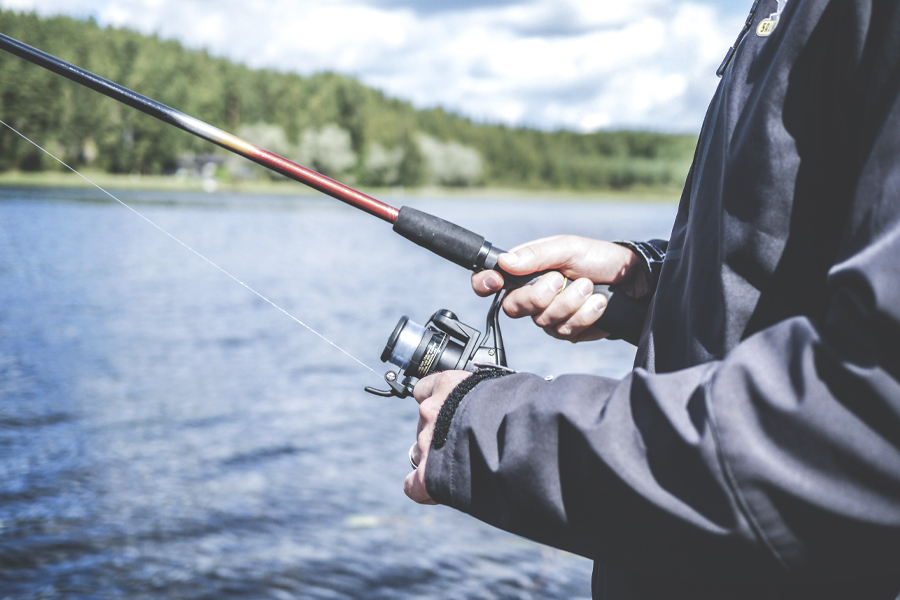 Northern Territory
With very few cases of COVID-19 in the state, the Northern Territory has significantly relaxed its restrictions. As of Friday, the majority of the major restrictions have been lifted. Here is what you can do in the Northern Territory this week;
Go fishing – Fishing of all sorts is back on the cards.
Camp – Most campsites are now available for you to set up a temporary home. Get out and see the Territory.
Play non-contact sport – Grab the tennis shoes and hit the basketball court, sport is back on.
Have a monster wedding – There is now no limit on how many people you can have at a wedding in the Northern Territory.
Take the kids to the playground – Playgrounds have been reopened as of Friday.
Hit the pool – All public pools and water parks have also been reopened.
Go sailing
Tasmania
Much like South Australia, Tasmania has made the decision to keep COVID-19 restrictions in place for the time being. That being said, Premier Peter Gutwein indicated that should measures be relaxed, they would likely start with parks, reserves and recreation spaces.
In the coronavirus-hit north-west of the state, the restrictions that closed non-essential retailers such as Kmart and Harvey Norman have been extended until May 4.
Western Australia
Our biggest state by area began its "cautious relaxation" of certain COVID-19 restrictions earlier this week. Here is what you can do in Western Australia this weekend;
Have groups of 10 people – The two-person rule has been lifted to 10, meaning that small groups can now gather outdoors or inside.
Go to boot camp – As a result of the new 10-person group rule, some fitness and boot camp options are back on the table if you want to shed those isolation kilos. However, it is important to note that gyms and outdoor fitness equipment remain closed.
Have a picnic – As long as there are less than 10 people, you can have a picnic in the park.
Have a BBQ – The beers are back on at your house. Grab nine of your closest friends and crack out the frothys.
Go on a bushwalk – All bushwalks and hiking trails are now open and ready for your to explore.
Go out for a sail – You still need to avoid Rottnest, as moorings there are still not open.
Go fishing
Play tennis and golf
For more information regarding the restrictions for your state, stay up to date with your state or territory's announcements.
Can you go to the pub this weekend?
No. Pubs and clubs are still not open to the public, even with relaxed restrictions.
Have gyms reopened?
Gyms across the country have not reopened, however, in states where groups of 10 are allowed, boot camp and group fitness is now allowed.
Which states are relaxing their COVID-19 restrcitions?
New South Wales, Queensland, Western Australia and the Northern Territory have relaxed their CoVID-19 restrictions as of May 2.
You'll also like:
The Australian Government Just Released its COVIDSafe Tracing App, But Is It Safe?
50+ New Year's Resolutions That Don't Suck
MythBusters Experiment Shows How Fast Germs Spread
---
Featured Video from Man of Many