Expert Reveals How to Build the World's Best Paper Aeroplane
Making paper aeroplanes has long been a distraction for bored students and even employees. It's also been the discussion of engineers and even the subject of international competitions. If you want to dominate in the next office paper aeroplane competition, then you'll want to check out Wired's latest video, "How to Make the World's Best Paper Airplane."
You'll also like:
40+ Sexiest Music Videos of All Time
David Blaine Ascends 24,000ft in the Air Using Balloons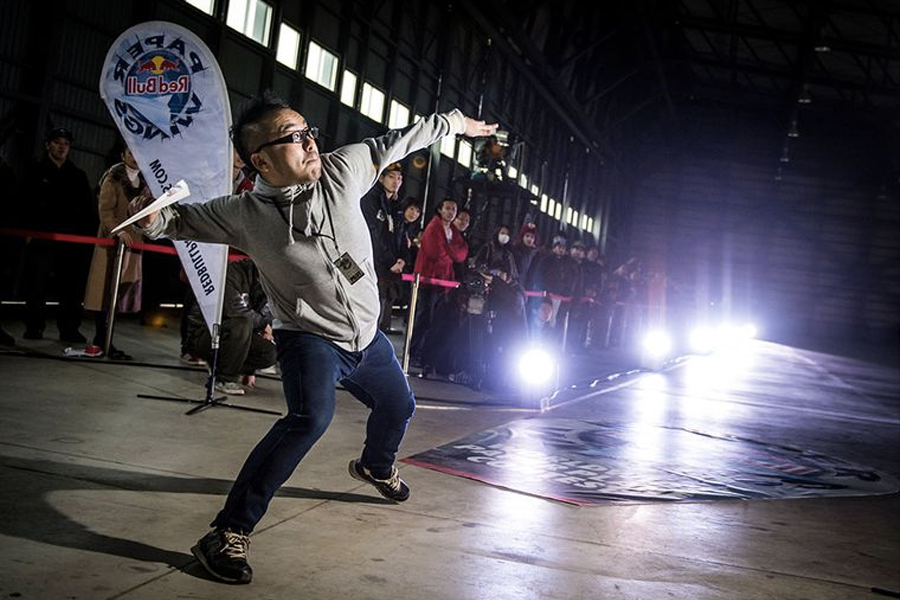 The video doesn't exactly start out by instilling a great deal of confidence. "What we're about to do here is very nearly impossible," says John Collins, the "Paper Airplane Guy." But don't worry, if there's anyone in the world who knows how to make the world's best paper aeroplane, it's Collins. In 2012, Collins designed and flew a paper aeroplane that broke the world record for distance flown. Collin's designs have been published in three books, which include tear-out planes that you can fold and fly. Those books have been translated into German, Russian, and Chinese. In 2016, Collins launched the National Paper Airplane Contest and created education programs to support STEM (Science, Technology, Engineering, and Math) in aviation for space museums, science museums, libraries, and schools.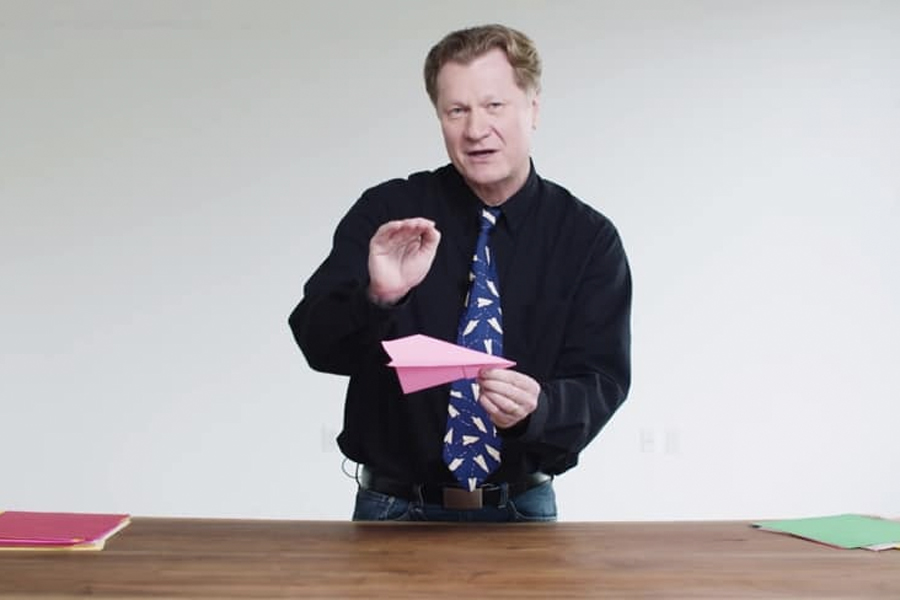 In the video, Collins goes through the entire process of creating the best paper aeroplane. The process starts with having the right tools for the job—and it's a surprising list that includes sharp scissors, a protractor, a ruler, tape, a folding tool, and an Exacto knife. Before you even start getting into the paper aeroplane, you need to make two gages, one that measures 30mm and another that measures the angles you need (155 and 165 degrees). You'll also need A4 paper. When it comes to folding, you want to focus on getting really crisp creases in the paper. That same emphasis on details goes throughout the video, with Collins talking about precise measurements and folds.
There's actually a lot of science that goes into the world's best paper airplane. If you're looking to make a plane that can fly for 150 feet, then you'll want to check out the video and pick up on all the tips, tricks, and science Collins used to claim the title for himself.
You'll also like:
Lollapalooza Sign Language Interpreter Goes Gloriously Hard During 'WAP'
The Chats Song 'Pub Feed' is About as Aussie as it Gets
---
Featured Video from Man of Many
---
---
Featured Video from Man of Many