12 Best Australian White Wines
Strayans! We sure make a smashing, sweet white wine; my mouth is watering just thinking about all the award-winning drops of vin blanc we produce. Infamous Riesling from the Clare Valley, Chardonnay from Tassie and Mornington, refreshed Savvy B styles hitting the market and the introduction of the slurpable Italian varieties that we can't seem to get enough of. This all makes it hard to come up with a list of the best Australian white wines, but we're doing it anyway.
Though Australian white wines are great all year round, its when summer hits and the silly season is in full swing with Christmas parties, seafood and warm afternoons spent out on the patio or down at the beach, that your taste buds crave a zing. Something fresh and crisp, or perhaps a little elegant toasty oak to wash into the New Year never goes amiss, and the best Australian white wines are eager to please.
Here are some cracking drops from down under that will have your next shindig firing on all cylinders, along with some curve-ballin' food pairings to best enjoy these cracking Australian white wine suggestions.
You'll also like:
20 Best Australian Red Wines
15 Best Australian Whiskey Brands
10 Best Australian Beers for Winter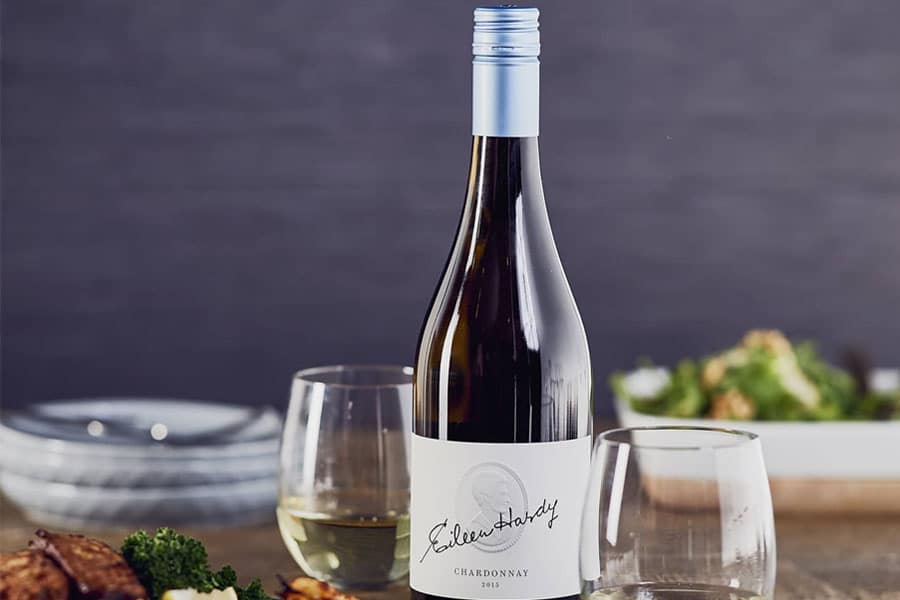 Best Australian Chardonnay
AKA God's nectar, this stuff is what dreams are made of. It's my number one favourite and although many people are confused with which style is 'in' right now (including me), I say screw the trend and pick what you like. You can choose between the more toasty, buttery oaked style which is usually out of warmer parts of Australia or the USA or the more fruit forward, crisp, steel tank, minimal oak style which comes from Europe. Australia is currently producing both varieties of this famous dry white wine, and we're doing it VERY well.
Eat – Chicken parma, pork sausage, crispy bacon or even halloumi and smashed avo on toast; a great pairing for those who brunch.
2017 Ad Hoc Hen & Chicken Chardonnay, Pemberton WA – $21
It's not easy to find quality Chardonnay under $30 but Larry Cherubino has done a delightful job of pricing this little guy at around $21. Delicately oaked, pale in colour and easy drinking.
A.Rodda 'Smiths Vineyard' Chardonnay, Beechworth VIC – $42
Beechworth is renowned for their Chardonnays, producing scrumptious, elegant, textural dry white wine. It's like liquid gold, buy Beechworth and you can't go wrong. Adrian Rodda brings us an exquisite wine, elegantly oaked with a stunning crisp, bright and clean palate.
Hardy's Eileen Hardy Chardonnay, Yarra Valley & TAS – $80
A cool climate Chardonnay with premium grapes handpicked from Tasmania and Yarra Valley. Delicious, toasty oak creating beautiful nutty, creamy notes with white stone fruit and citrus. Pop away or drink before the in-laws arrive.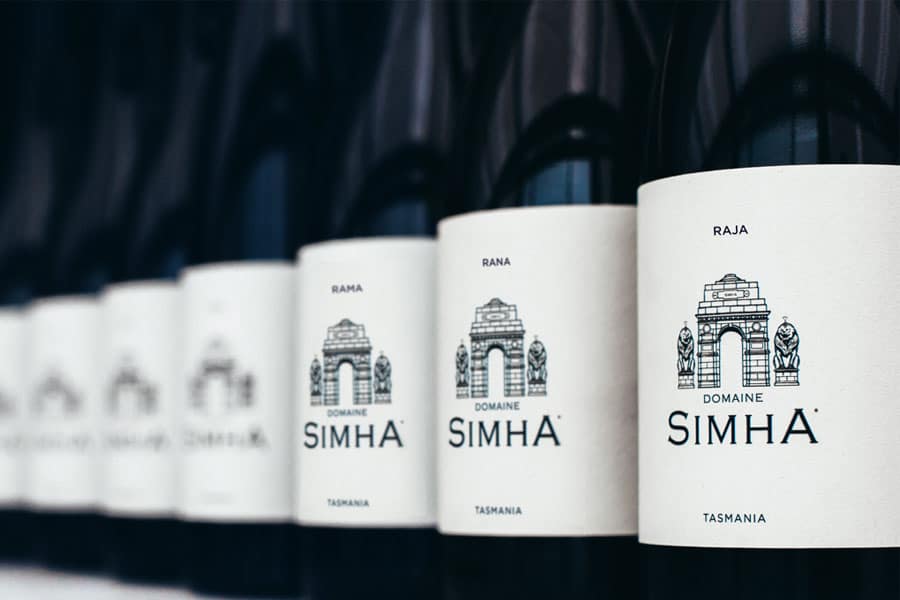 Best Australian Riesling
Sommeliers froth over this aromatic variety. It's complex, mouth-watering, and produces extremely diverse styles, but it's often misunderstood by us mere mortals, and for too long has been placed in the category of sweet white wine.
Australian Riesling can range from bone dry to very sweet, even sparkling, but most of what we Aussies do is the dry stuff. This diversity means Riesling pairs well with many foods and is generally low in alcohol making it a fantastic day beverage. It's also high in acid so can be stored away for another day, creating a complex and rich wine. If you're lost, head for South Australia and you can't go wrong.
Eat – Pad Thai, stuffed jalapenos, Vietnamese, ceviche and throw in a taco while you're at it.
2017 Hardy's Siegersdorf Riesling, Clare Valley SA – $13
You can't even get a café sanga for $13 these days, so this an absolute steal. A simple and refreshing drop from the premier Australian Riesling region – the Clare Valley. Expect some lovely lime, a smidge of grapefruit and minerality. Plonk this in the cool bag and head down to your local B.Y.O. Thai joint.
2018 Cherry Tree Hill Riesling, Southern Highlands NSW – $35 – I recently visited this cellar door, a hop skip and a jump from Sydney in the Southern Highlands. It dances beautifully on your palate; the bottle will evaporate before your eyes once your taste buds take hold. Clean, crispy and pale, it's also a favourite of James Halliday.
2015 Domaine Simha, Rani TAS – $70 – If you haven't heard of Domaine Simha I suggest you hop aboard! A pioneering winemaker who incorporates some very interesting techniques like harvesting by lunar cycle and he's definitely onto something judging by his next level drops. This Riesling has undergone wild fermentation, is unfiltered and the final product will have your jaw on the floor. Lean but full of character, ripe lemon, floral so drink it or pop it away for a rainy summer day.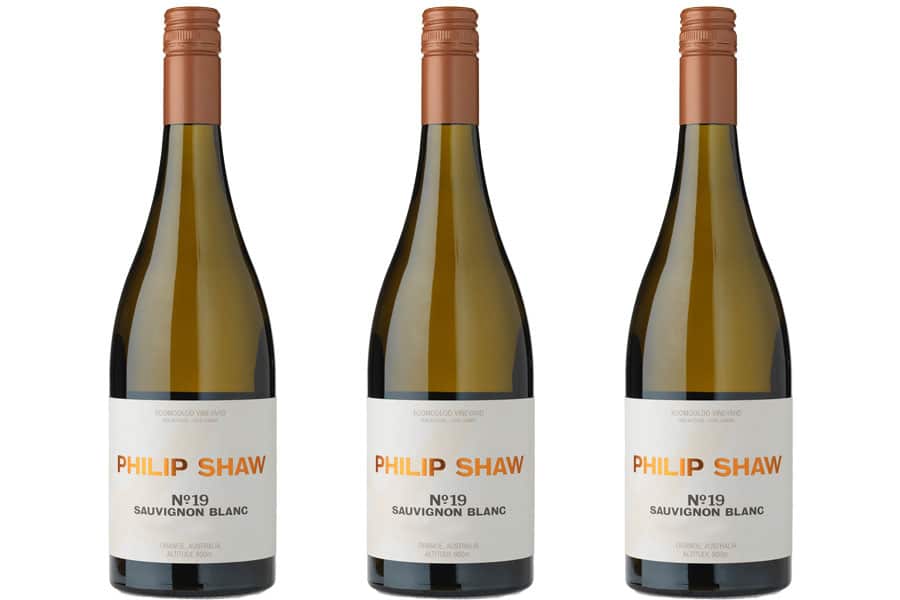 Best Australian Sauvignon Blanc
Love it or hate it (Savvy B is fairly polarising) but do not fear because fun things are happening in this space. Natural techniques are totally changing the final product, exposure to oak and other production methods mean Sauvignon Blanc is making a come back for a new gen of drinkers.
In warmer parts of Australia you will get a slightly richer wine, with tropical fruit style like mangoes and in cooler areas you will get more tangy, crisp citrus notes like lime and pears. No need to cellar these, the grapes head very quickly from the vine to the bottle and are best drunk young, so dig in.
Eat – Fish and chips, citrus salad, salsa, quiche, yum cha or toss up a grainy, leafy, herby salad and wash it down with you know what.
2017 Shaw and Smith Sauvignon Blanc, Adelaide Hills SA – $28
Classic Adelaide Hills Sauv Blanc. It's their 29th vintage so they must be doing something right! It's zesty, fragrant, super fresh and moreish. More on the lemon and grapefruit side than the passionfruit bomb you may have experienced before from New Zealand. Slurp it down at your next yum cha sitting or bust out some prawns on the patio.
2017 Philip Shaw No.19 Sauvignon Blanc, Orange NSW – $25
A delicious drop from one of Australia's most unsung regions, Orange. Beautiful fruit, well balanced, long finish… it's no surprise this wee bottle wins multiple awards. The cellar door is definitely worth a visit too.
2017 Mewstone Sauvignon Blanc, D'Entrecasteaux Channel TAS – $50
A little more of a cash splash to get so much more in your bottle. It has seen some oak and spent some time on lees (dead yeast cells) which has created more depth and complexity. With not many bottles produced, Mewstone is relishing in changing your perception of what a Sauv B should taste like.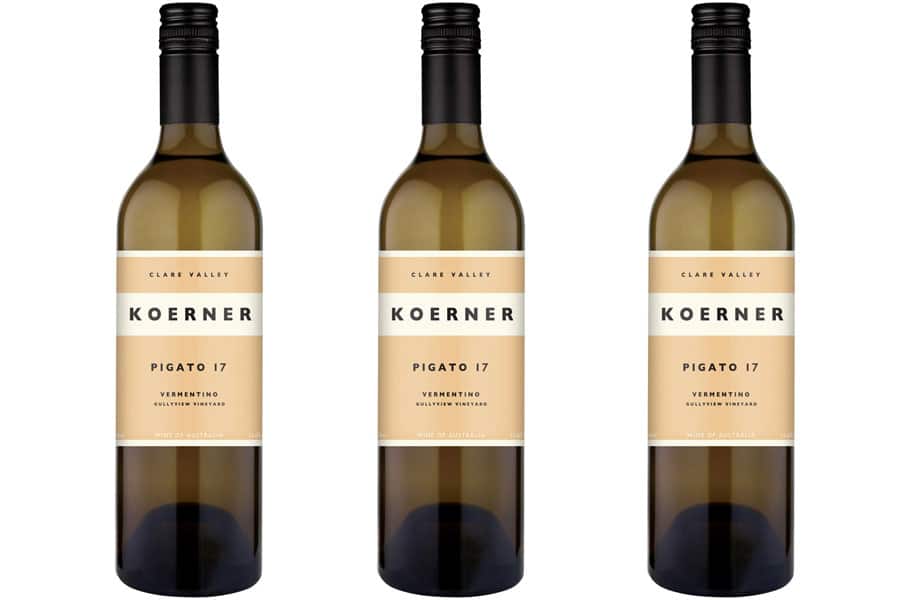 Best Australian Italian White Wine
You may also have noticed a few other unfamiliar varieties popping up on wine lists. Australia has gone full throttle, pedal to the metal with Italian white wine varieties. Our climate is perfect to grow these grapes and they are all very friendly, smashable summer drops.
Stick some of these in your pie holes.
2017 Quealy Pinot Grigio, Mornington Peninsula VIC – $28
Queen Quealy Kathleen held strong in her belief that Pinot Grigio grape was going to produce cracking white wines in Mornington and she was bang on. Vibrant and crunchy with soft pear and grapefruit notes, a real crowd pleaser and a superfood accompaniment.
Pinot Grigio Eat – Sushi, crab cakes, chicken, seafood.. slot one into your next beachside picnic.
2017 Koergner Pigato Vermentino, Clare Valley SA – $30
This zingy, zesty, savoury drop really pops in your mouth. Skin contact, unfined and unfiltered so what hits your palate is a flavour bomb with good acid, texture and lovely citrus fruits.
Vermentino Eat – Roast quail, salt and pepper squid, seafood spaghetti, hummus or grilled sardines.
2017 Penfolds cellar reserve Fiano, Barossa Valley SA – $34
Tropical fruits, lychee, pineapple, a very fruit forward wine and this particular one is bone dry. Delightfully crisp and refreshing, perfect for a hot summers day.
Fiano Eat – Sardines and chips, creamy cheeses or South-East Asian food.
You'll also like:
20 Best Australian Red Wines
15 Best Australian Whiskey Brands
10 Best Australian Beers for Winter
About the Author: Meet Kate Peck. Starting from humble beginnings at MTV, she is now a reporter for RPM, Network Ten's Motorsport program and contributes her musings about wine to Man Of Many. A maniac for the grape, Kate has completed her WSET3 qualification and brings her vibrant passion and her infectious energy to the exciting world of wine.
General FAQ
What is the best white wine?
Chardonnay is one of the best white wines you can find in Australia.
What is the difference between a sweet white wine and a dry white wine?
Dry white wine has less than ten grams of residual sugar, whereas sweet white wine contains more.
What white wine pairs well with seafood?
Sauvignon Blanc and Riesling can both pair well with seafood.