10 Best Australian Beers for Winter
Now the weather is getting frosty and your favourite pale frothy is a little too refreshing, you might be wondering where to find the best Australian beers for winter. As the sun quite literally sets on our warmer months and the cold creeps in to visit for a while, it's a sad affair for some. Though our climate is usually perfectly suited to knocking back a few coldies whilst soaking up rays, it's just as easy to switch to whisky once the mercury's dropped, and forget about our first hoppy, carbonated love.
Related: Our complete list of beer types and styles will guide you on a beer journey like no other.
Look, we're not saying don't drink whisky at wintertime (in fact if you look at our other articles this month, we've pretty much vehemently encouraged it) – it too is bloody tasty and one of Australia's best exports. But spare a thought for your brethren in the breweries. We've searched high and low to bring you ten of Australia's best winter beers to sip as a stopgap while you hold out for a sunny day.
Best Australian Beers for Winter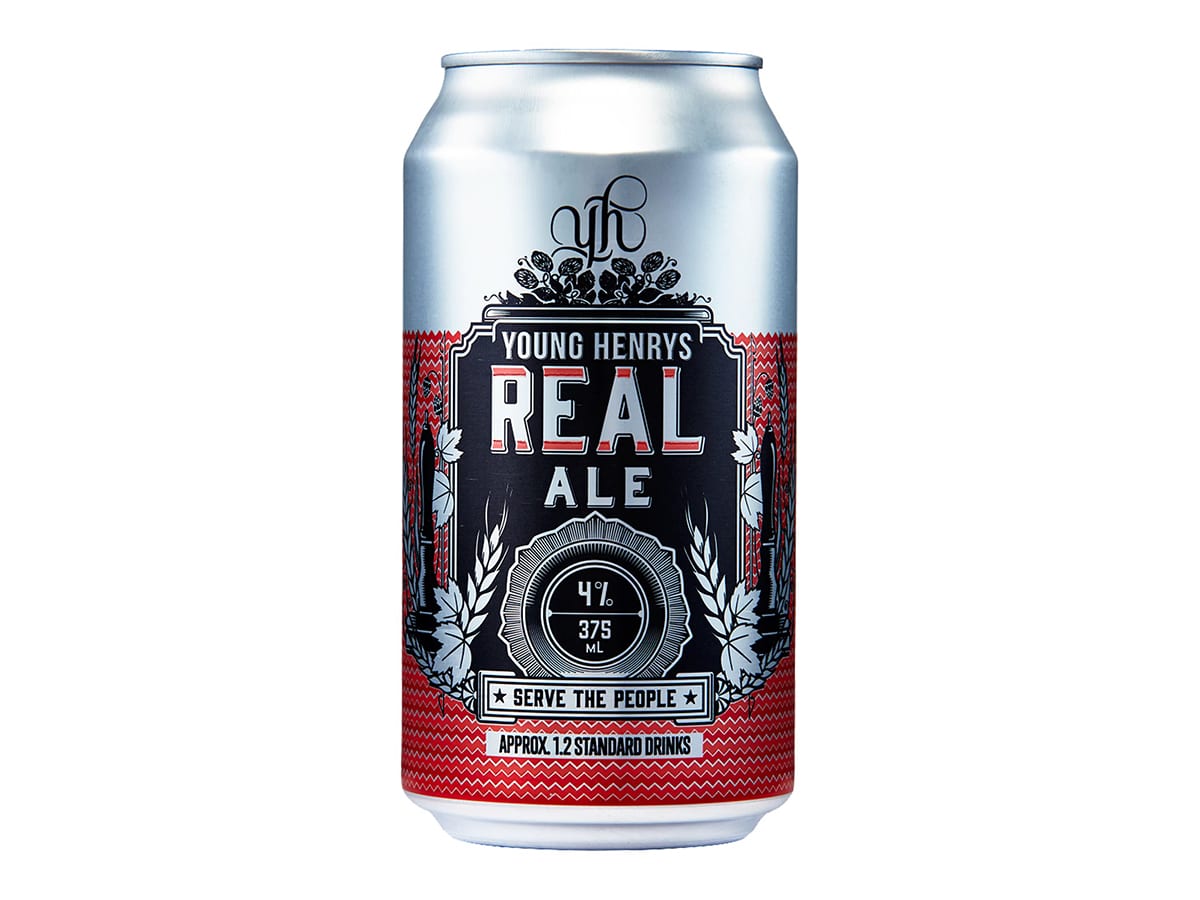 1. Young Henry's Real Ale
One of the first beers these boys ever brewed, it's still a favourite for the winter months. 4% ABV and a lower carbonation makes it an English Best Bitter in the truest form – if you get the opportunity, try it off a hand pump for the best flavour.
While Young Henry's are best known for consistently producing easy to drink refreshments, they're also pretty on top of things when it comes to seasonal releases; each Winter sees some pretty tasty darker beers also, so be sure to check out their latest specialty brews and collaborations.
Style: English Bitter
Brewery: Young Henrys
ABV: 4%
Price: $5/can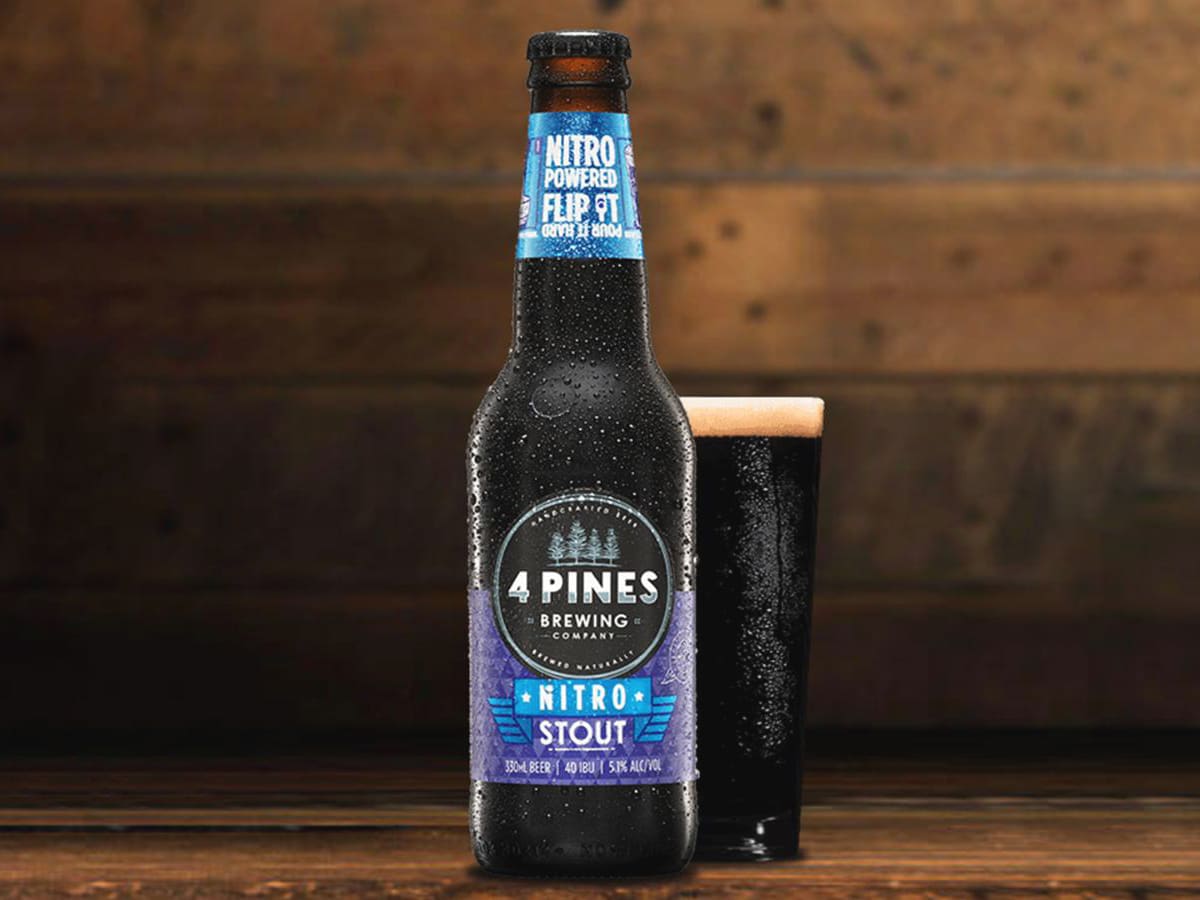 2. 4 Pines Stout
About as classic a winter beer as it gets, stout is mothers' milk to beer drinkers who live in cold climates, and this one from 4 Pines is an absolute ripper. In true stout style it is thick and chocolatey with caramel notes, a toasty mid-palate and a rich mouthfeel. If you're wondering why the neck label says 'Space Beer', it's exactly that, the team at 4 Pines specially developed this stout to be the first beer consumed in space, having gone through rigorous testing, including a lengthy trip on the 'Vomit Comet', to experience zero Gs of gravity.
---
Featured Video from Man of Many
---
Style: Stout
Brewery: 4 Pines Brewing
ABV: 5.1%
Price: $5/can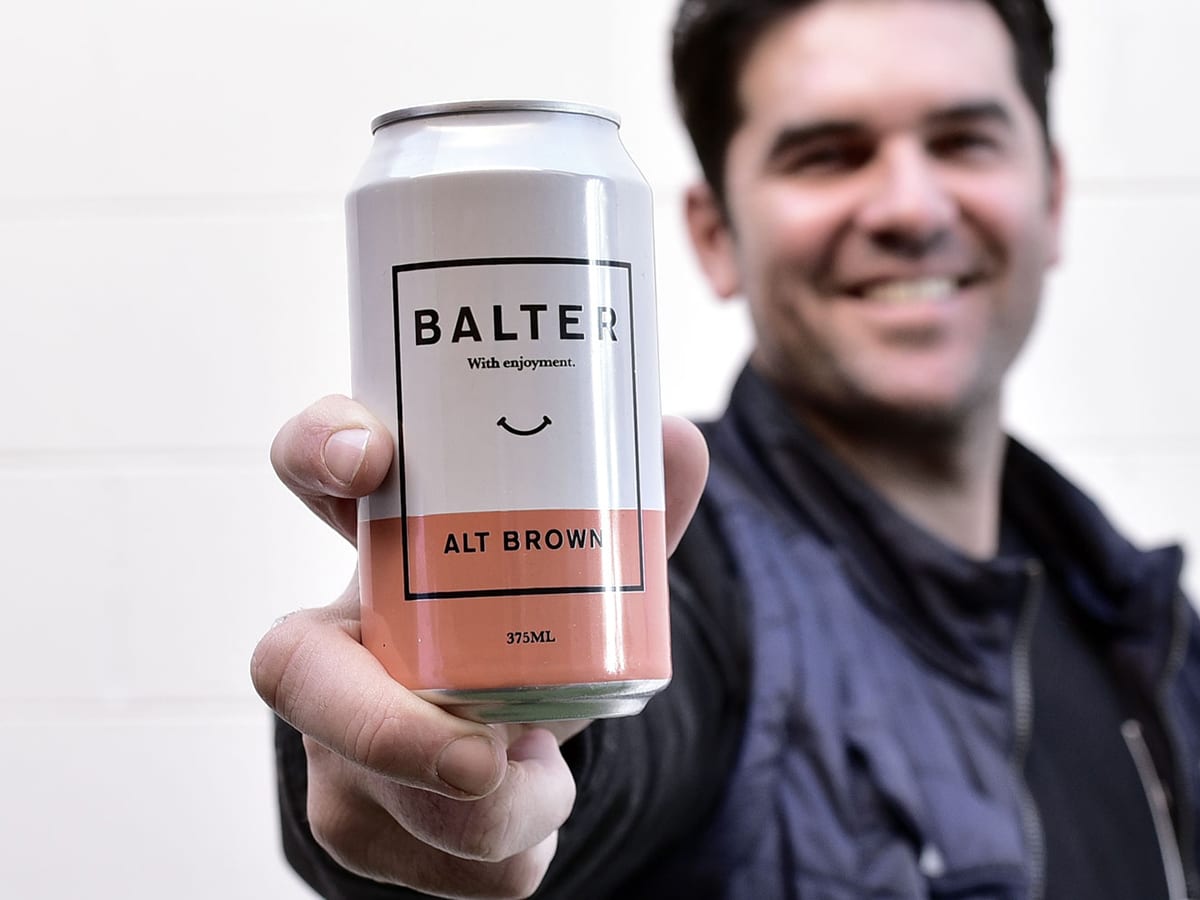 3. Balter Alt Brown
From the Queensland brewers who've made themselves know for the light, refreshing characteristics of their beers comes this; a brown ale with a difference. While it has all the telltale signs of a dark beer (toasty, chocolatey, rich), it's also incredibly balanced and easy to drink, making it a perfect Australian winter beer for when you want to grab a few and hook in for a session.
Style: Brown Ale
Brewery: Balter Brewing
ABV: 4.8%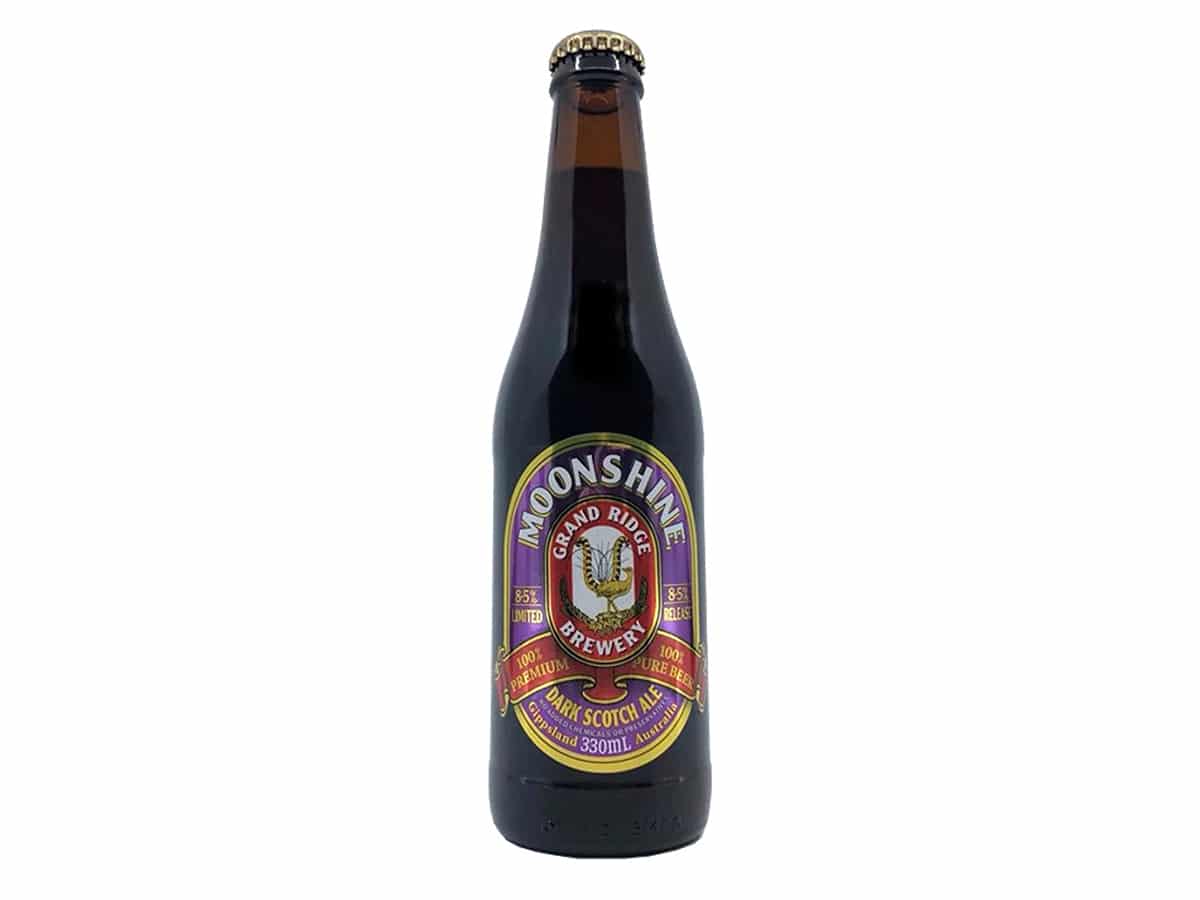 4. Grand Ridge Moonshine Dark Scotch Ale
Clocking in at a whopping 8.5% ABV, this dark scotch ale from Gippsland brewers Grand Ridge is one of the biggest flavours on this list. Perfect for a cold night in front of a fire, this ale is best enjoyed at a slightly higher temperature than you'd normally expect for a beer. Pair it with a big, hearty stew or any classic wintry fare.
Style: Dark Beer
Brewery: Grand Ridge
ABV: 8.5%
Price: $9.50/bottle
Grand Ridge Moonshine Dark Scotch Ale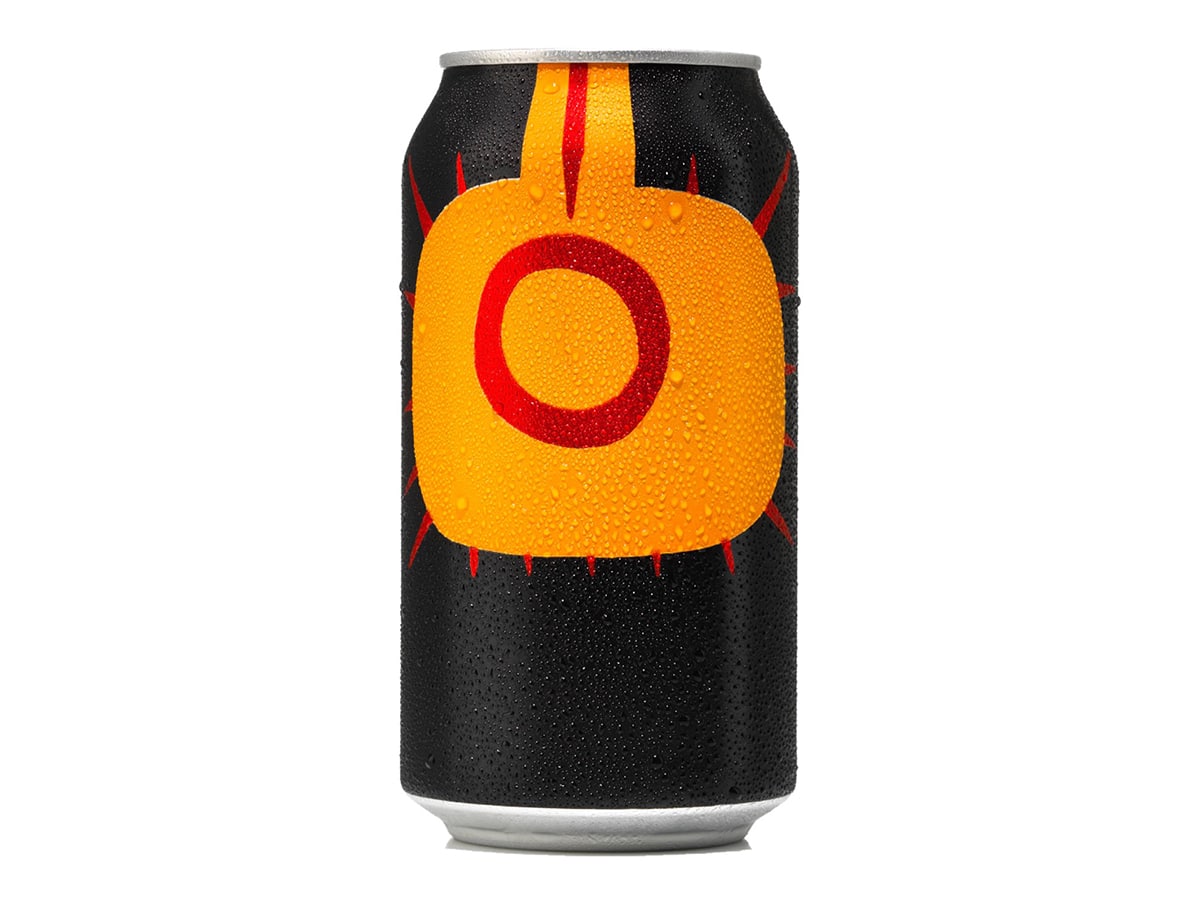 5. Moo Brew Seasonal Stout
Hobart's Moorilla estate is one of the food and wine region's best assets, and a perfect place to warm up during a freezing Tassie winter. Each year for winter, the winery / brewery combo release their famous seasonal stout, nicknamed The Velvet Sledgehammer, which makes a visit during the colder months well worthwhile. Classic stout characteristics of chocolate, toffee and toasted malt dominate, with a rich, heavy mouthfeel and super long finish. Australian winter beer from a bunch of brewers who know a thing or two about cold weather.
Brewery: Moo Brew brewery
ABV: 5.8%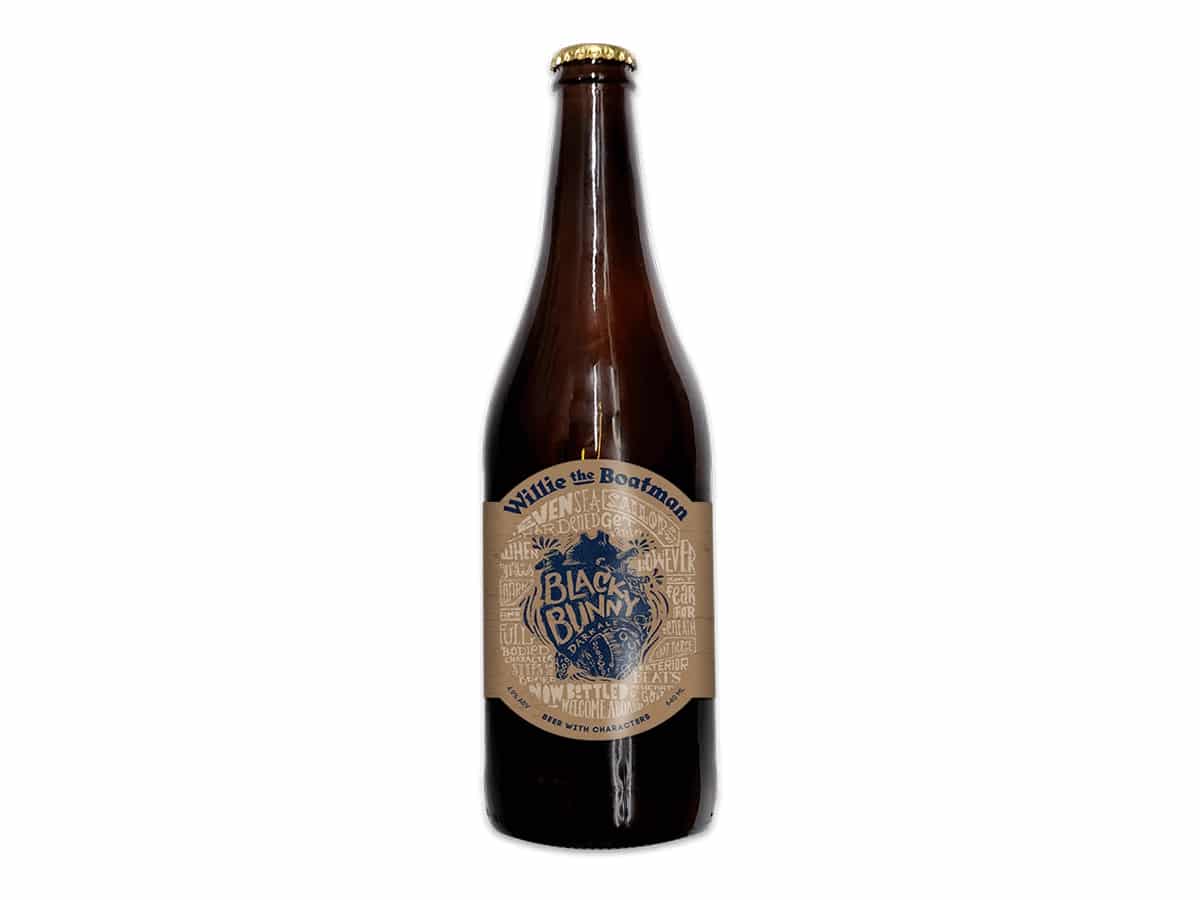 6. Willie The Boatman Black Bunny
This delicious dram from Marrickville brewery Willie The Boatman is an old-style ale, with a flavour profile made for winter. Bacony smoke on the nose leads into rich, chocolatey flavours on the front palate and a big hit of coffee at the end. While the taste is huge, the ABV sits just below 5%, making it an easier beer to have more than one of than some of the others on this list.
Style: Dark beer
Brewery: Willie the Boatman
ABV: 4.9%
Willie The Boatman Black Bunny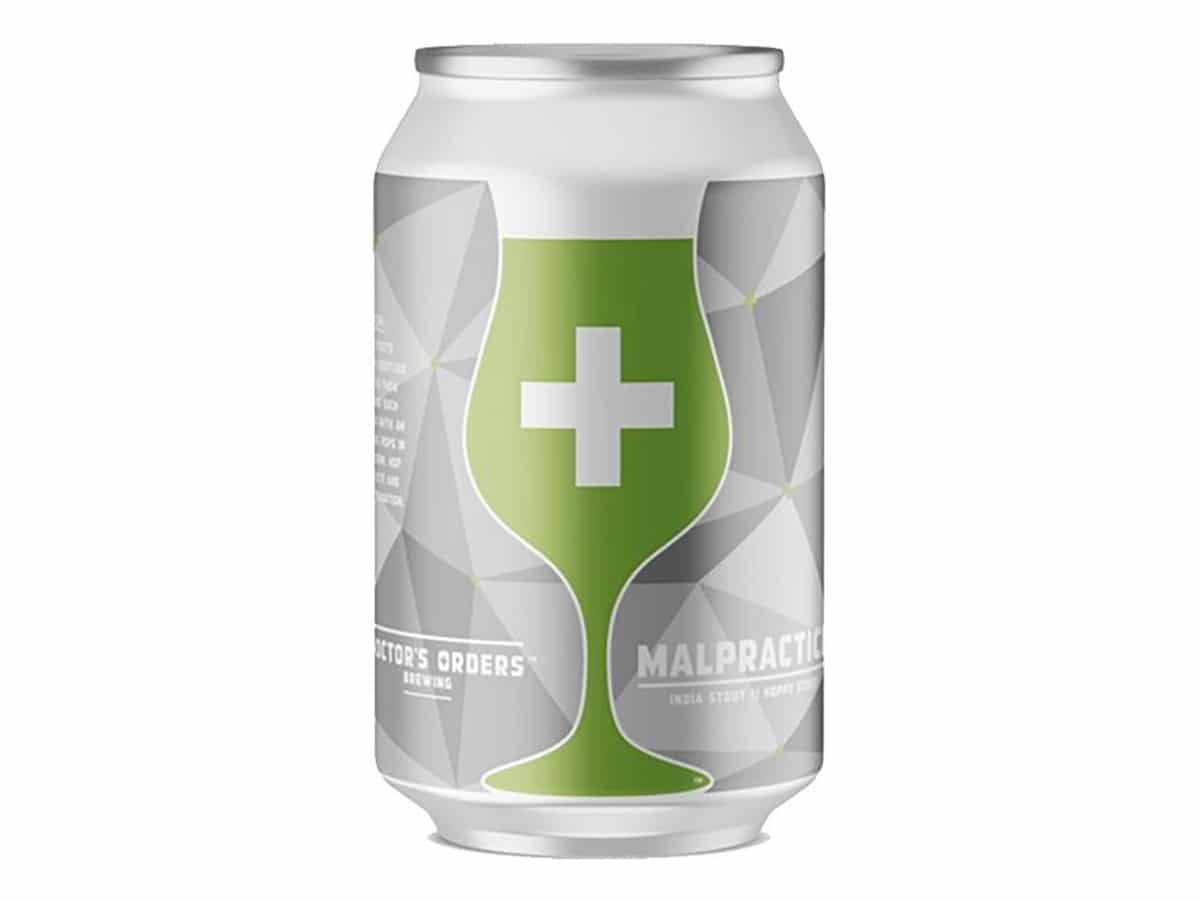 7. Doctor's Orders Malpractice
Doctors Orders release their beers by the season, and generally sell out before the kegs have even been filled. This one's called Malpractice, but it's always good to check in on their site to see what they've been up to as they often won't repeat the same beer twice, and we highly recommend you try to get your hands on them before they're all gone. Here, an India Stout (Hoppy Stout) blends an IPA with a Dry Stout, delivering more toast than a Black IPA but with all the big hoppy notes from Hop Hash.
Brewery: Doctor's Orders Brewing
ABV: 5%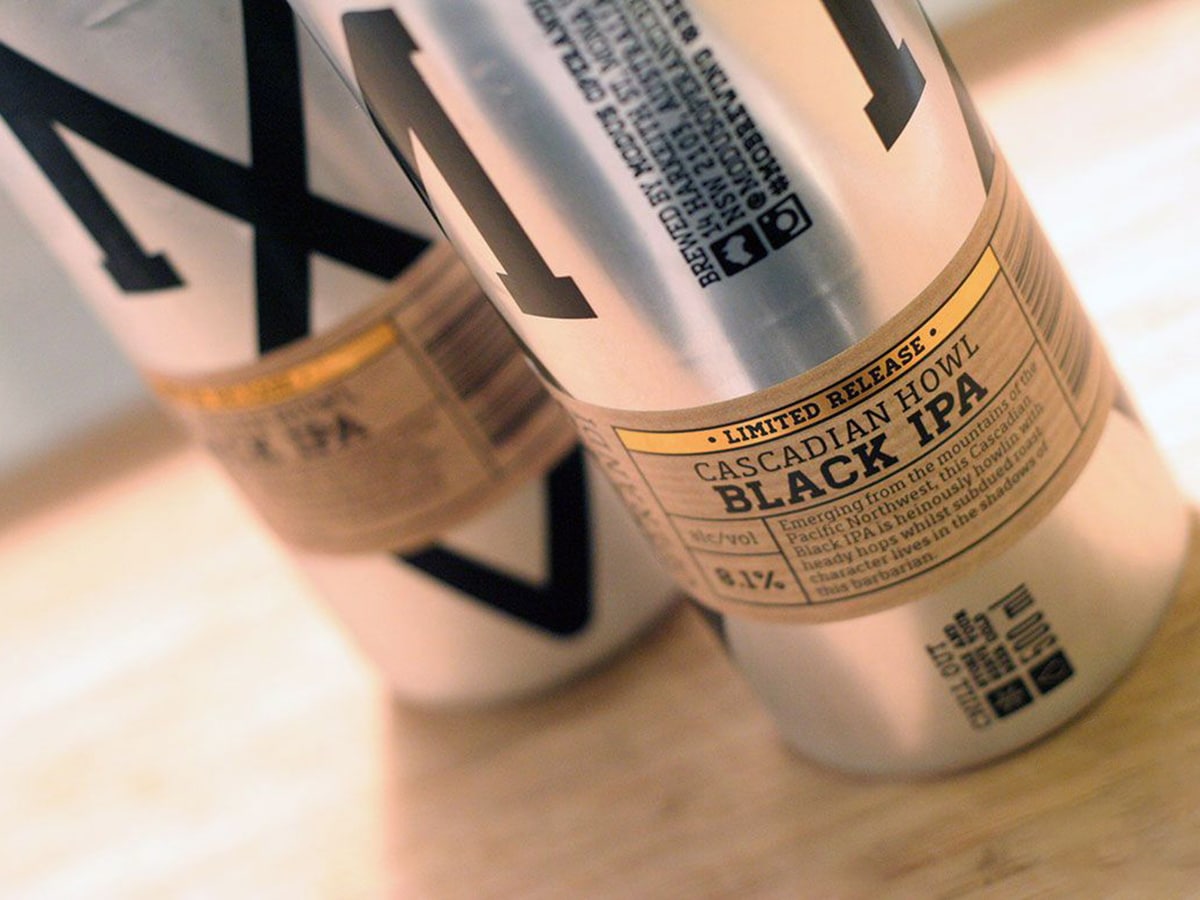 8. Modus Operandi Cascadian Howl Black IPA
This black IPA from Northern Beaches boys Modus Operandi is a delightfully dark beer which gets made at wintertime to appease the thirsty masses. Completely jet black, it's a huge smack of flavours with a creamy mouthfeel and a high ABV of 8.1% – this beer has been brewed for the sole purpose of keeping you happy during winter, though probably not sober.
Style: Black IPA / Cascadian Dark Ale
Brewery: Modus Operandi Brewing Co.
ABV: 8.1%
Modus Operandi Cascadian Howl Black IPA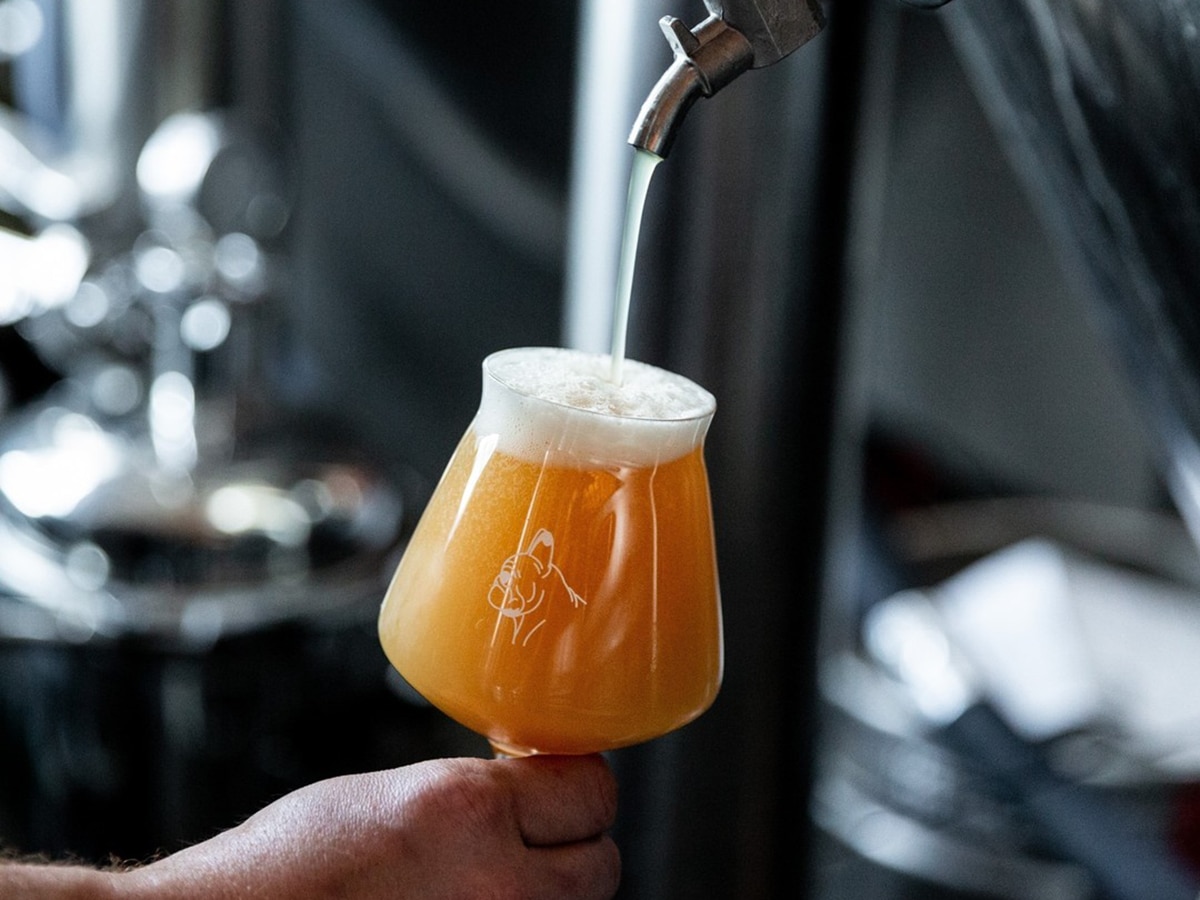 9. Frenchies Kiss From A. Rose
Not technically a winter beer, but we figured we'd include it as the huge ABV of 10.2% is likely to have some warming capability. This is a layered golden ale which has been bolstered with the addition of Archie Rose White Rye, making it a seriously strong beer. Boozy flavours don't dominate, however – this is a delicate and very drinkable beer.
Style: aromatic golden ale
Brewery: Frenchies
ABV: 10.2%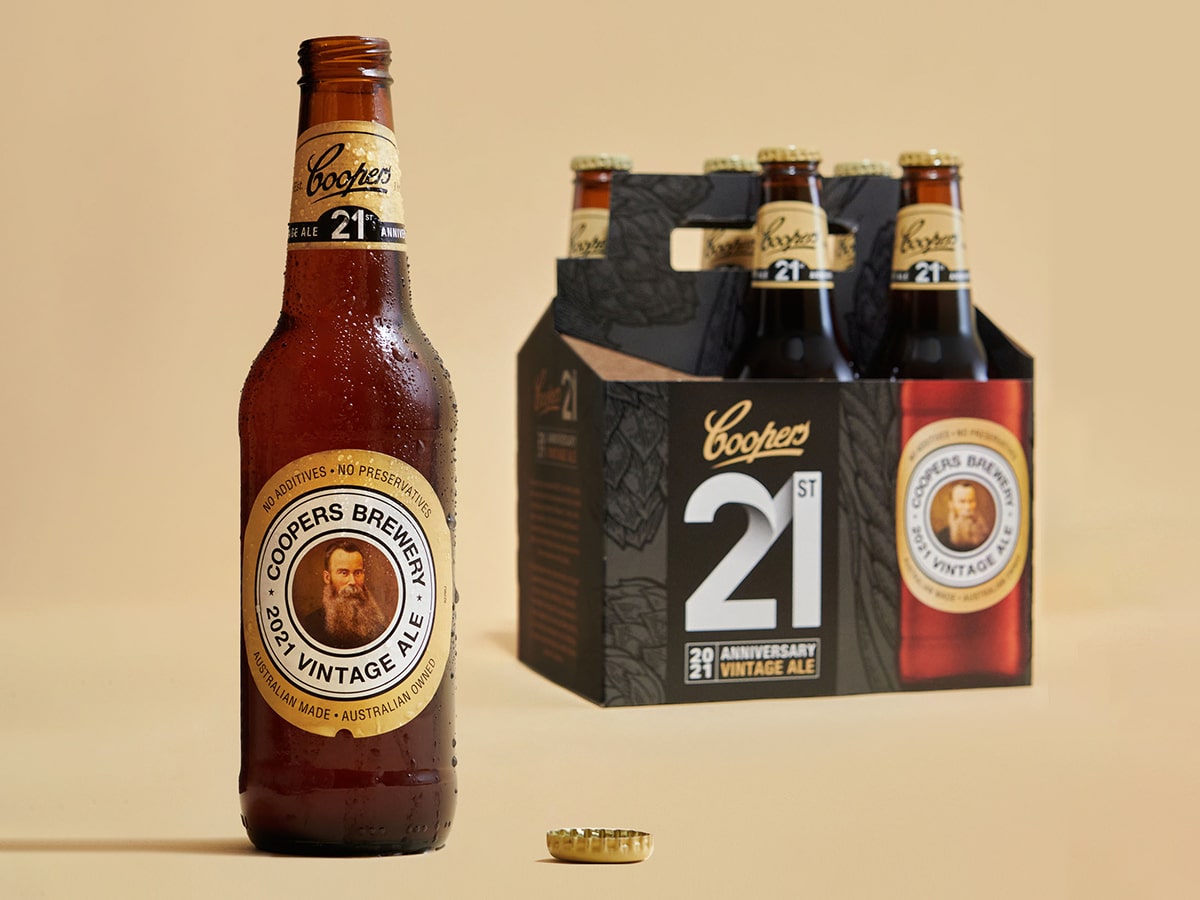 10. Coopers Extra Strong Vintage Ale
An oldie but a goodie – each vintage of this extra strong ale from the South Australian stalwart is strong, bitter and complex, and can be matured (under correct cellaring conditions) to further develop the hoppy flavours. Perfect for a winter drink when you want to prioritise quality over quantity.
Style: Ale
Brewery: Coopers Brewery
ABV: 7.5%
Interested in more Beer Related Stories? Here are a few to get you started:
Alternatives to the Best Australian Beers for Winter
More Beer to Get Your Taste Buds Round
Best Beer From Australia, Germany & Japan
Best Breweries in Different Cities
Learn More About Beer
You may also like:
Most Popular Types of Beer Explained: A Complete Guide
The Complete Guide to Beer Glasses
Snake Venom is the World's Strongest Beer at 67.5% ABV
General FAQ
What are the best Austrlian winter beers?
A few of the best Australian beers for winter are Balter Alt Brown, 4 Pines Stout, nd Young Henry's Real Ale.
What is a winter beer?
Winter beers tend to be full-bodied, darker, and malt-driven styles. Sometimes with additional spices added to the flavor.
---
Featured Video from Man of Many