22 Best Bourbon Whiskey Brands to Drink Right Now
Additional reporting by Jacob Osborn and Nick Hall
The best bourbon whiskeys include Woodford Reserve, Buffalo Trace, and Pappy Van Winkle. However, if you want to explore this caramel bananery goodness you'll want to check out all of our favourites as chosen by our drinks experts below. Sweet and rich with a big brash flavour profile, the famed spirit is a stalwart of the barroom and a favourite amongst celebrities, mixologists and those with a penchant for history, not to mention, rules as we mentioned in our comprehensive guide to whisky. Let's take a closer look at our favourites.
Best Bourbon Whiskeys at a Glance
Our list of the best bourbons goes like this:
Now we've had a look at our favourites, let's check out the complete list.
RELATED: Looking for a budget bourbon? These are our favourite bottles for under $100.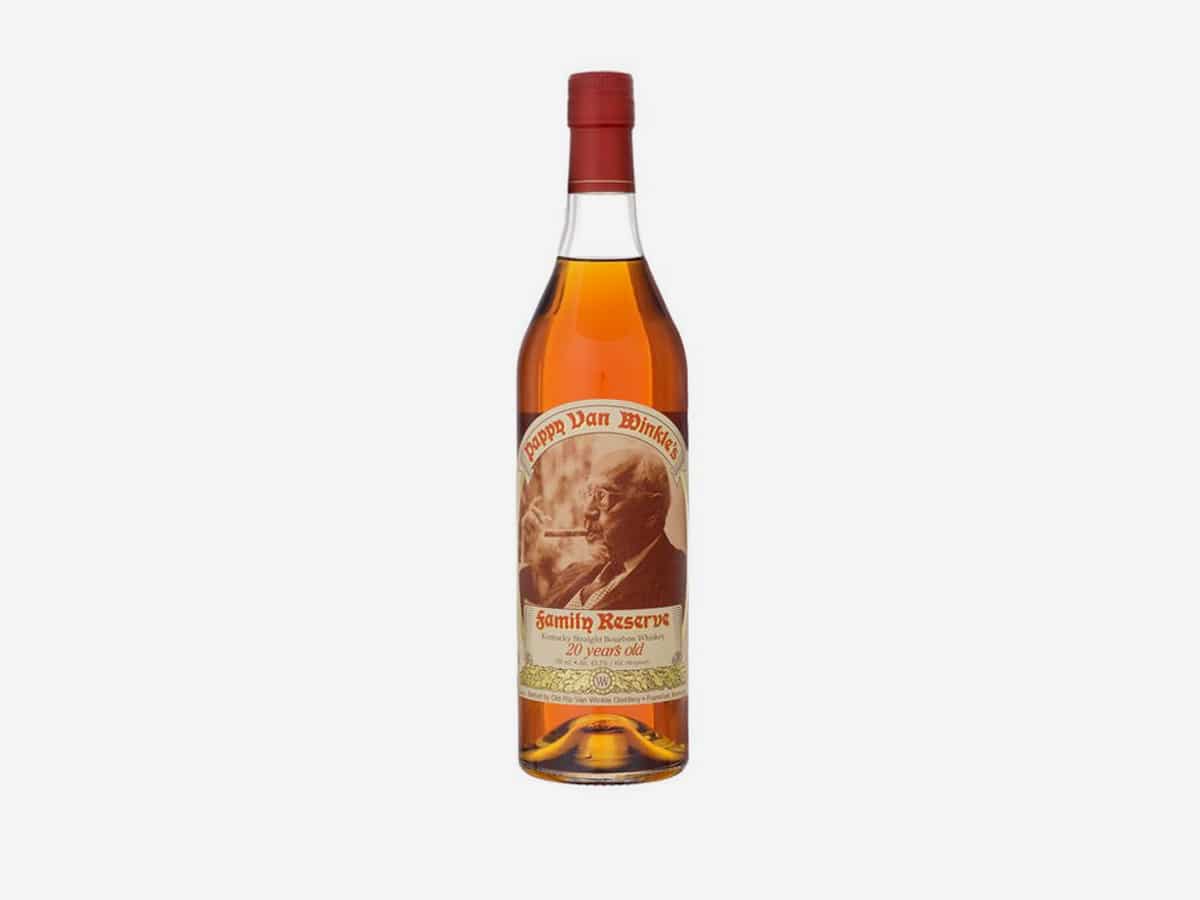 1. Van Winkle
When it comes to bourbon brands, there are few as well-known and sought-after as Pappy Van Winkle. The ultimate unicorn brand, the Buffalo Trace-produced line of Pappy Van Winkle expressions are named for bourbon pioneer Julian P. "Pappy" Van Winkle Sr. The line today includes Old Rip Van Winkle as well as Pappy Van Winkle Family Reserve which are typically easier to find. There are few more awarded, hard-to-find expressions than those of Pappy Van Winkle, and if you get a chance to try some, don't hesitate. You might never get another chance. This is our pick of the bunch when you're shopping for a top-shelf collector bottles of whiskey.
Price: from AU$2000
Location: Frankfort, Kentucky
Founded in: 1994
Best-known expression: Pappy Van Winkle 23 Year
Shop at Wooden Cork Shop at Dan Murphy's Shop at Kent Street Cellars
---
Featured Video from Man of Many
---
2. George T. Stagg
Another Buffalo Trace-produced brand, George T. Stagg is named for the man who built one of the biggest distilleries of the 19th century (now known as Buffalo Trace). This uncut, unfiltered, barrel-proof bourbon brand named for the whiskey innovator comes in two different expressions. The first, George T. Stagg, was matured in new, charred oak casks for a minimum of 15 years. The result is a bold, complex whiskey with hints of raisins, pipe tobacco, vanilla, and charred wood. The second, George T. Stagg, Jr, was aged for at least eight years and carries flavours of dried cherries, honey, and toasted vanilla beans.
Price: from AU$949
Location: Frankfort, Kentucky
Founded in: 2002
Best-known expression: George T. Stagg
Shop at The Whisky Exchange Shop at Dan Murphy's Shop at Master of Malt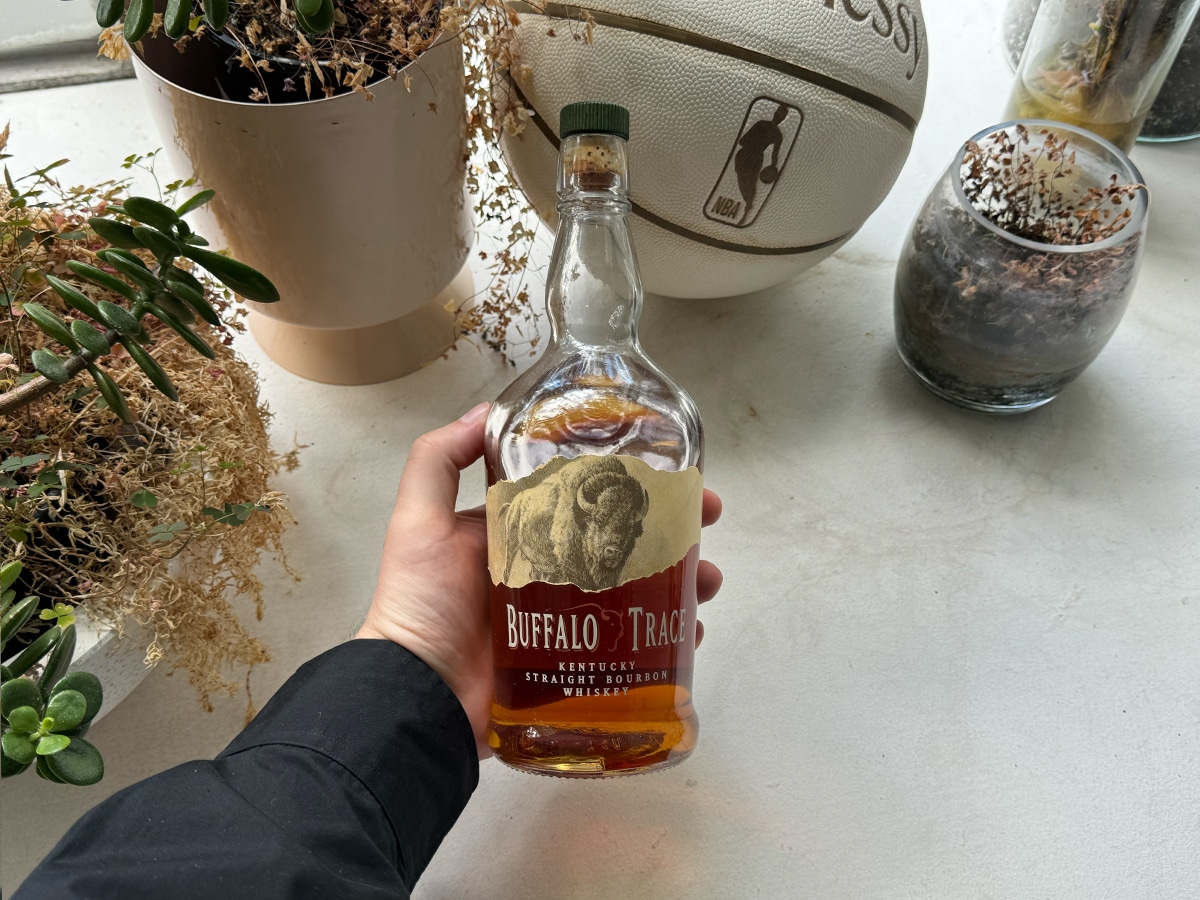 3. Buffalo Trace
Arguably the world's best bourbon whiskey, Buffalo Trace is our choice if you're looking for value for money. Over two centuries, the icon has churned out incredible releases, been named the best distillery in the world and even managed to create its own line of cigars.
Sure, the distillery is known for producing legendary drams like Pappy Van Winkle and WL Weller, but the stock standard release is still a certified winner in our books. A workhorse in every sense of the word, the core expression features a mash bill that is slightly lower in rye content, giving it a much sweeter finish that pairs perfectly with soda.
According to Sydney whiskey expert Aaron Shuttleworth, Buffalo Trace isn't just a quality drop on its own, but a multi-faceted distillery that is responsible to some of the best labels in the world.
"My top brand has to be Buffalo Trace, the most highly awarded distillery in the world (of any spirit)," he said. "The distillery is home to some of the best bourbons on the market, including Willet, Van Winkle, Eagle Rare, George T Stagg, Blanton's, Ancient Age, as well as its eponymous label.
Price: from AU$54
Location: Frankfort, Kentucky
Founded in: 1775
Best-known expression: Buffalo Trace Kentucky Straight
Shop at The Whisky Exchange Shop at Dan Murphy's Shop at Liqourland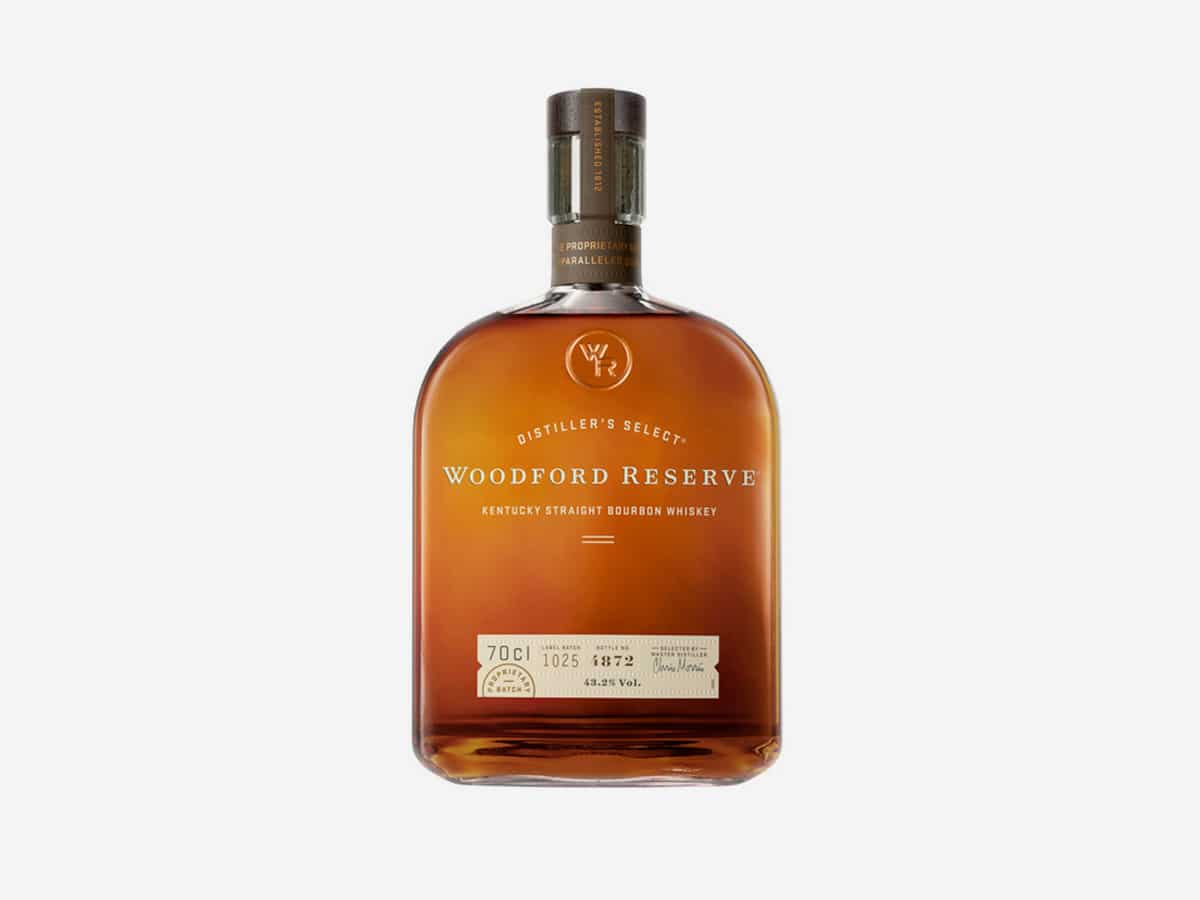 4. Woodford Reserve
Smack dab in the middle of Kentucky's horse country, Woodford Reserve gets its name from the county (Woodford) it's located in. With its roots beginning in 1812 (although the brand didn't launch until the '90s), the distillery is listed as a National Historic Landmark.
Well-known for its small-batch whiskeys the brand makes straight malt whiskey, double oaked, rye whiskey, and various other limited-edition and experimental expressions. Obviously, its roots are firmly entrenched in bourbon and that's what it does best.
According to Woodford Reserve master distiller Chris Morris, the best stock comes from Warehouse C, one of the oldest maturation spots in the house. "I love to hear people say that Warehouse C is where the "magic" happens. In some respects that statement is true," he said.
"The science of maturation has been studied for decades as has the impact of the oak barrel. While we now know a lot about the results of oak exposure and the maturation process, temperature changes, length of time in barrel, barrel entry proof and more – there is still some mystery about how it happens. We just do not know. So, maturation is best described as being both art and science."
Price: from AU$65
Location: Versailles, Kentucky
Founded in: 1996
Best-known expression: Woodford Reserve Straight
Shop at GoodDrop Shop at Dan Murphy's Shop at Liquorland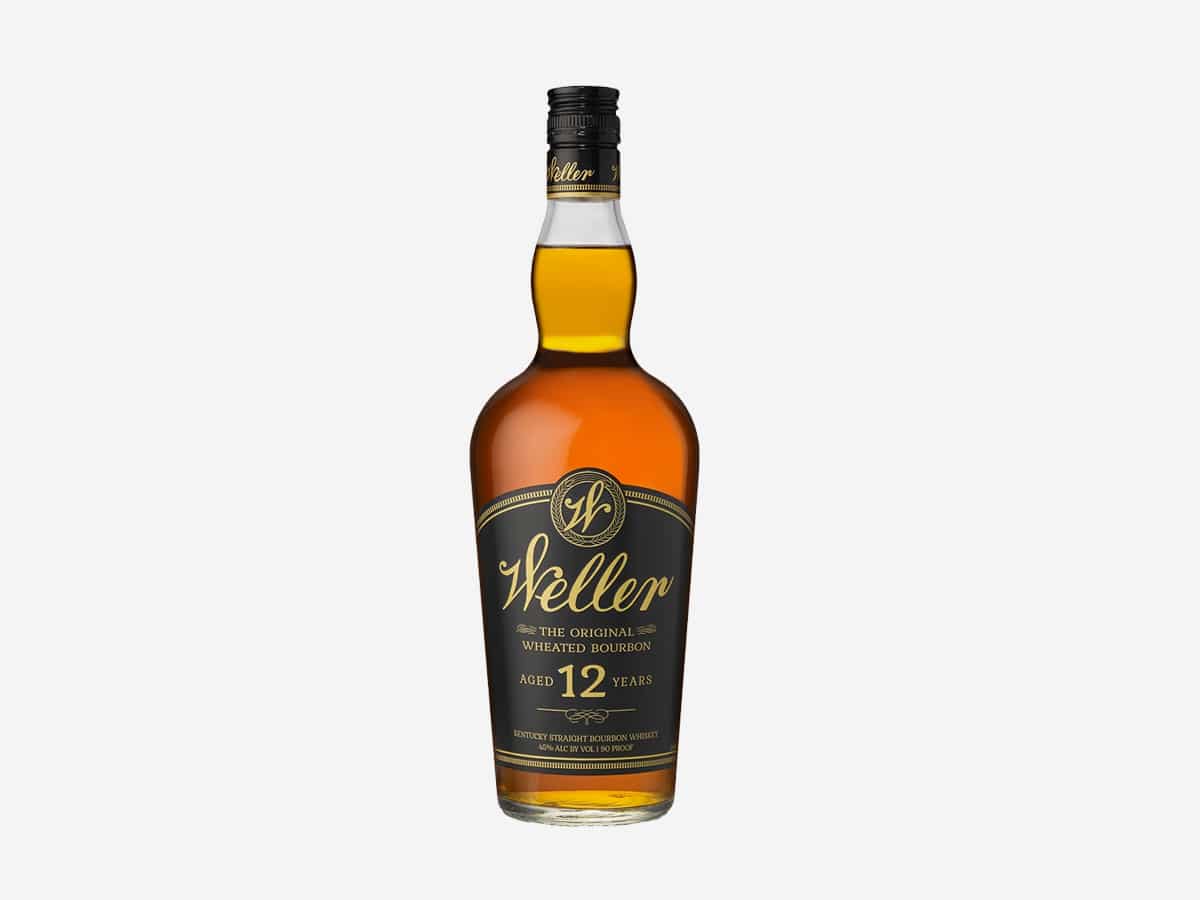 5. W.L. Weller
Buffalo Trace has a habit of naming brands after whiskey pioneers and W.L. Weller is no different. Named for William Larue Weller, a whiskey salesman and a man who once hired Pappy Van Winkle to work for him, the brand consists of seven of the most sought-after whiskeys on the market. This includes unicorn bottles like W.L. Weller 12 Year, W.L. Weller Special Reserve, William Larue Weller, and W.L. Weller C.Y.P.B. There are few brands with more hard-to-find, iconic expressions than W.L. Weller.
Price: from AU$100
Location: Frankfort, Kentucky
Founded in: 1849
Our favourite expression: W.L. Weller 12 Year
Shop at Nick's Shop at Dan Murphy's Shop at Kent Street Cellars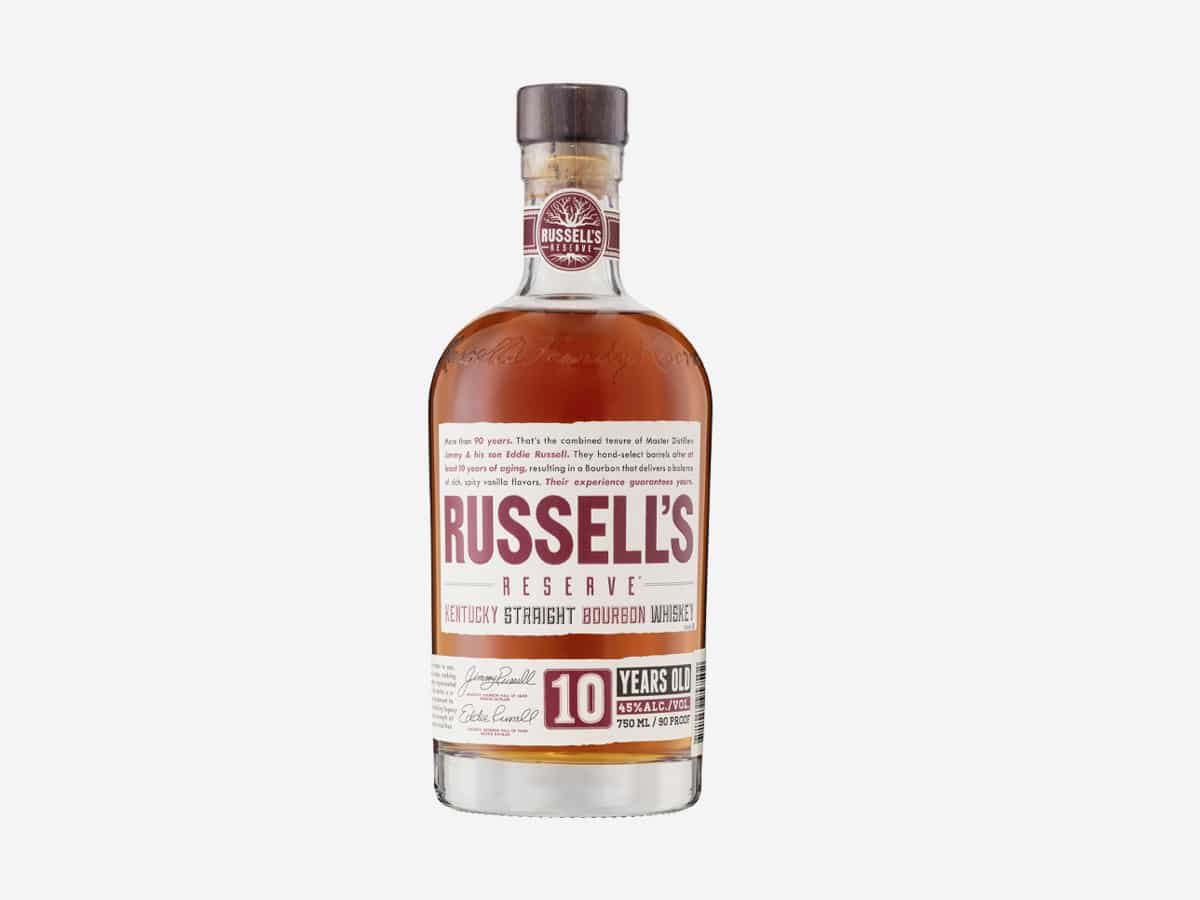 6. Russell's Reserve
Wild Turkey is well-known in the whiskey world. But its offshoot Russell's Reserve is the brand that's received all the acclaim in the last decade. If you're a fan of bourbon, you've heard of whiskey legend Jimmy Russell, the longtime Wild Turkey's Secret Spirit of the Wild Event. But his son Eddie has more than thirty years of experience of his own. This is why he created Russell's Reserve as a way to pay tribute to the over 90 years of distilling experience between the pair. First released in 1998, the brand has grown to include multiple different bourbons and ryes, including the much sought-after Russell's Reserve 13-Year-Old.
Price: from AU$80
Location: Lawrenceburg, Kentucky
Founded in: 1998
Our favourite expression: Russell's Reserve 13-Year-Old
Shop at Russell's Reserve Shop at Dan Murphy's Shop at Nick's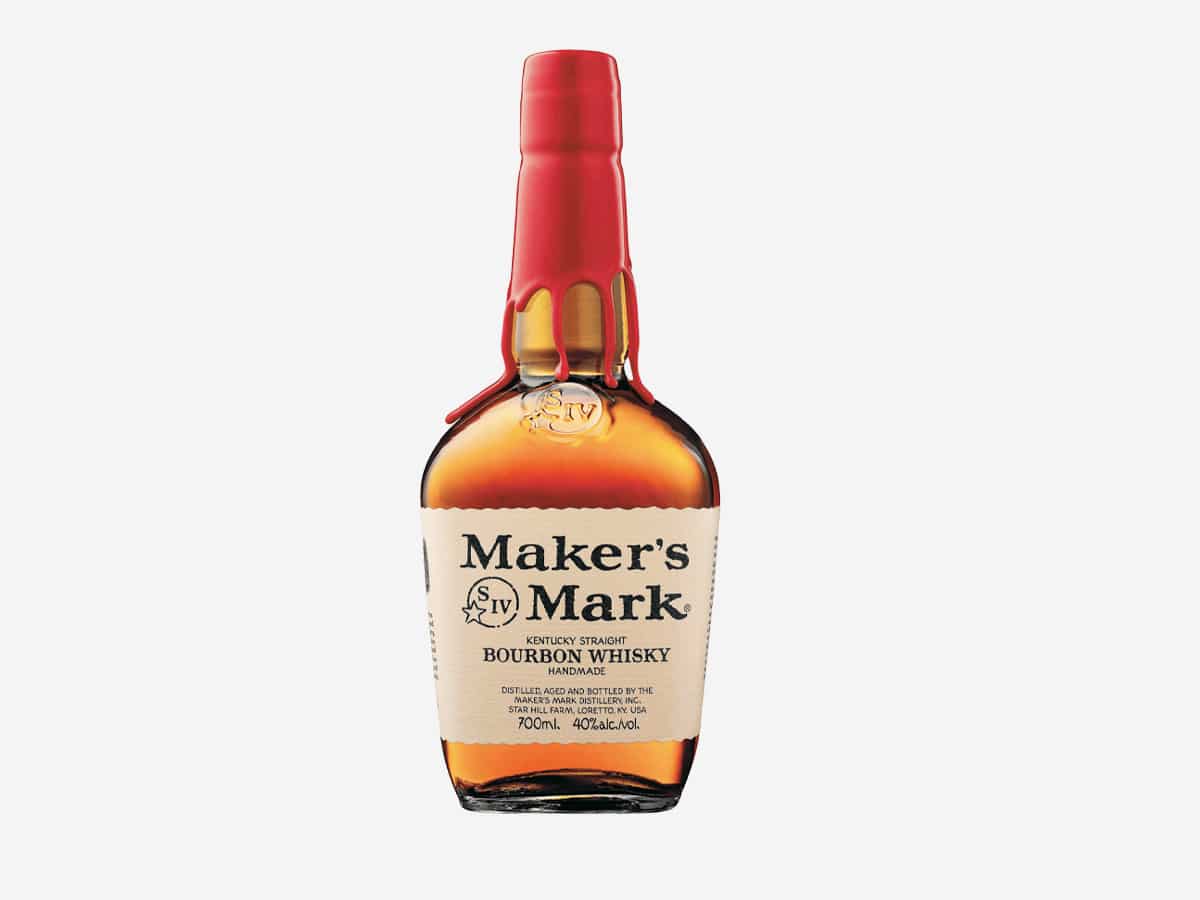 7. Maker's Mark
If you've ever stumbled into a dimly lit cocktail bar and asked for a whiskey cocktail, chances are you've already tried Maker's Mark. A staple of barrooms across the globe, the spirit is one of the most versatile on the market, making it the ideal accompaniment for cocktails. Specifically, Maker's Mark uses wheat as a flavouring grain in the mash bill instead of the usual rye, giving a softer finish that is far more palatable for the novice drinker. We're big fans of the Maker's 46, arguably the label's most iconic release, due to its use of different proprietary wood staves, which ultimately deliver a far more balanced flavour.
Price: from AU$55
Founder: T. William Samuels Sr
Founded: 1953
Our favourite expression: Maker's 46
Shop at Maker's Mark Shop at Dan Murphy's Shop at Liquorland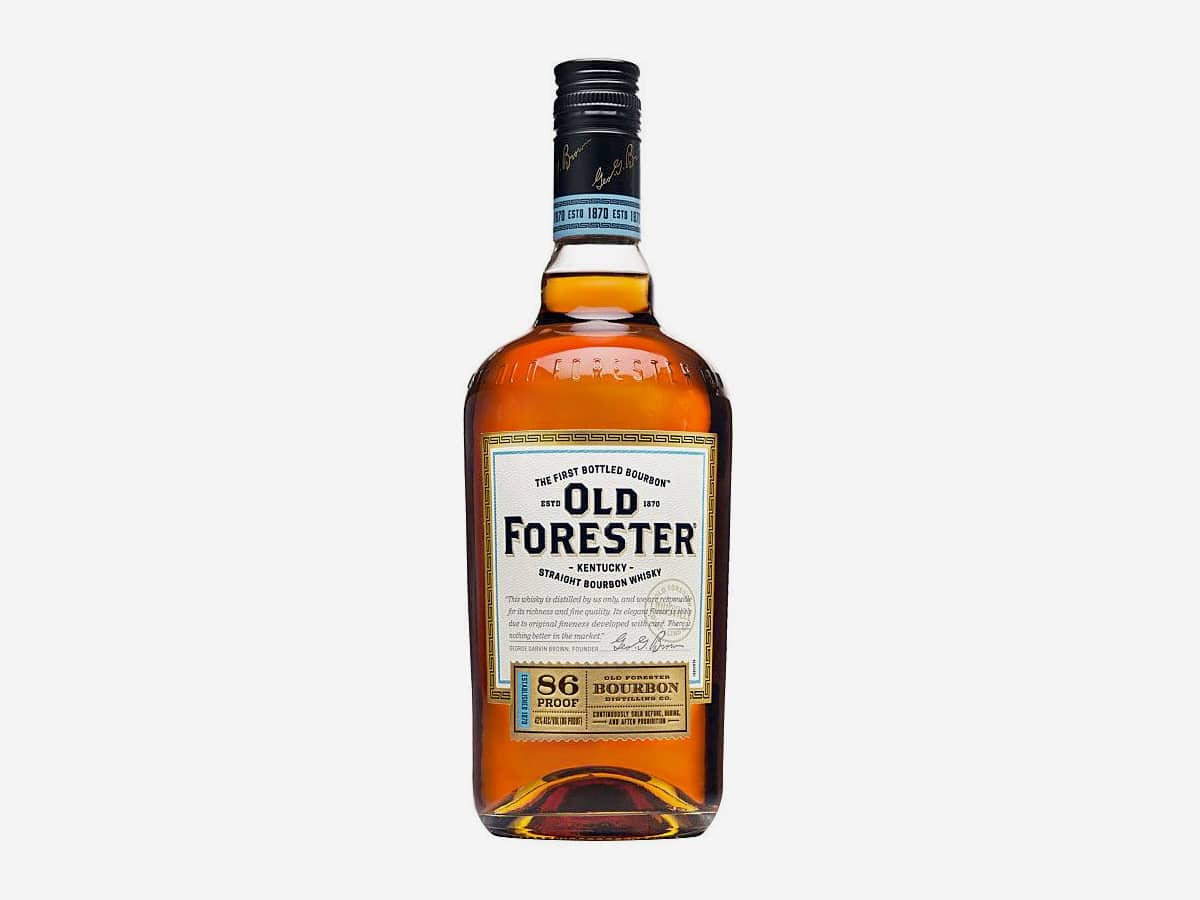 8. Old Forester
Its name is very appropriate because no bourbon has been continuously distilled, bottled, and sold longer than Old Forester. On top of that, Old Forester was the first brand to sell its expressions in sealed bottles in 1870. Founded by a former pharmaceutical salesman named George Garvin Brown, Old Forester is a brand that has one foot in the contemporary distilling world while having another firmly planted in the past. It's well-known for its prohibition style that's crafted to taste the same way it did over 100 years ago when the brand was founded.
Price: from AU$60
Location: Louisville, Kentucky
Founded in: 1870
Our favourite expression: Old Forester 1920 Prohibition Style
Shop at Old Forester Shop at Dan Murphy's Shop at Liquorland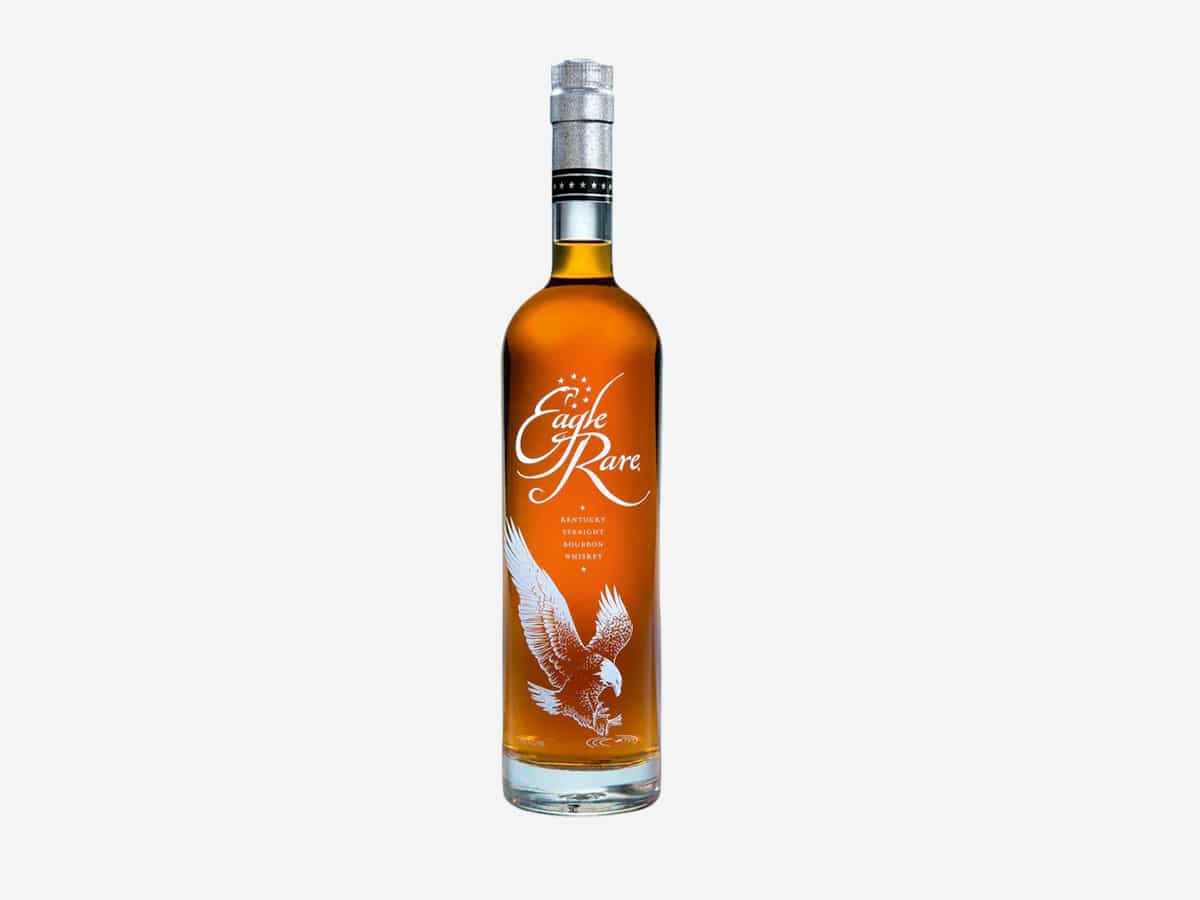 9. Eagle Rare
Fans know all about Eagle Rare. This highly coveted brand has won countless awards over the years and there might be no more aptly named bourbon brand. This small-batch drink is known just as much for its high quality as it is for its difficulty of being found in the wild. While its 10-year-old expression isn't tremendously difficult to stumble upon online and at liquor retailers, its 17-year-old and Double Eagle Rare bourbons are almost impossible to find without paying ridiculous secondary market prices.
Price: from AU$85
Location: Frankfort, Kentucky
Founded in: 1975
Our favourite expression: Eagle Rare 17-Year-Old
Shop at Eagle Rare Shop at Dan Murphy's Shop at Nick's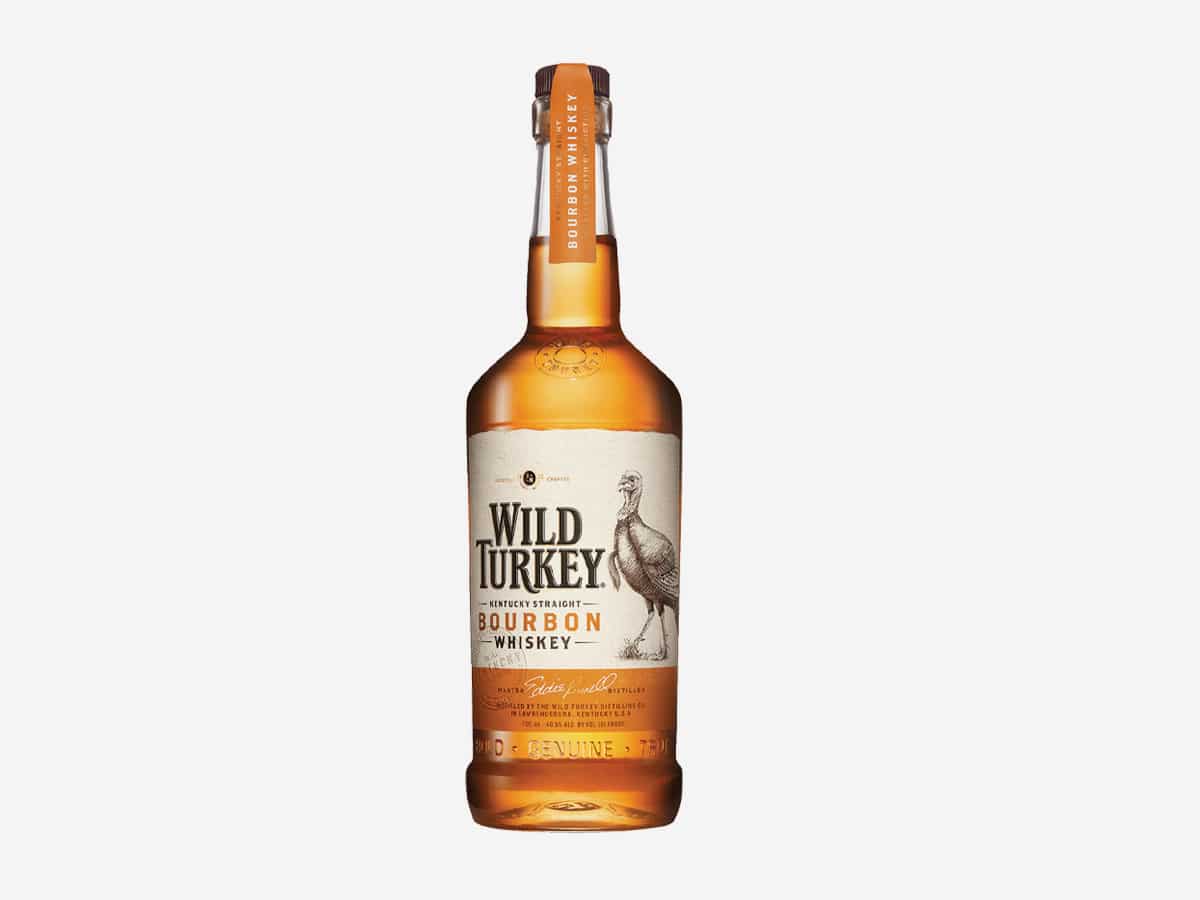 10. Wild Turkey
Besides Jim Beam, there are few names in the world more well-known than Wild Turkey. Sometimes referred to as the "Buddha of Bourbon", the brand's longtime master distiller Jimmy Russell has been crafting high-quality and other whiskeys for more than 60 years. The distillery makes a wide range of bourbons and rye whiskeys from bargain expressions like its classic Wild Turkey 101 to its award-winning Master's Keep range of whiskeys.
Price: from AU$50
Location: Lawrenceburg, Kentucky
Founded in: 1855
Our favourite expression: Wild Turkey 101
Shop at Wild Turkey Shop at Dan Murphy's Shop at Liquorland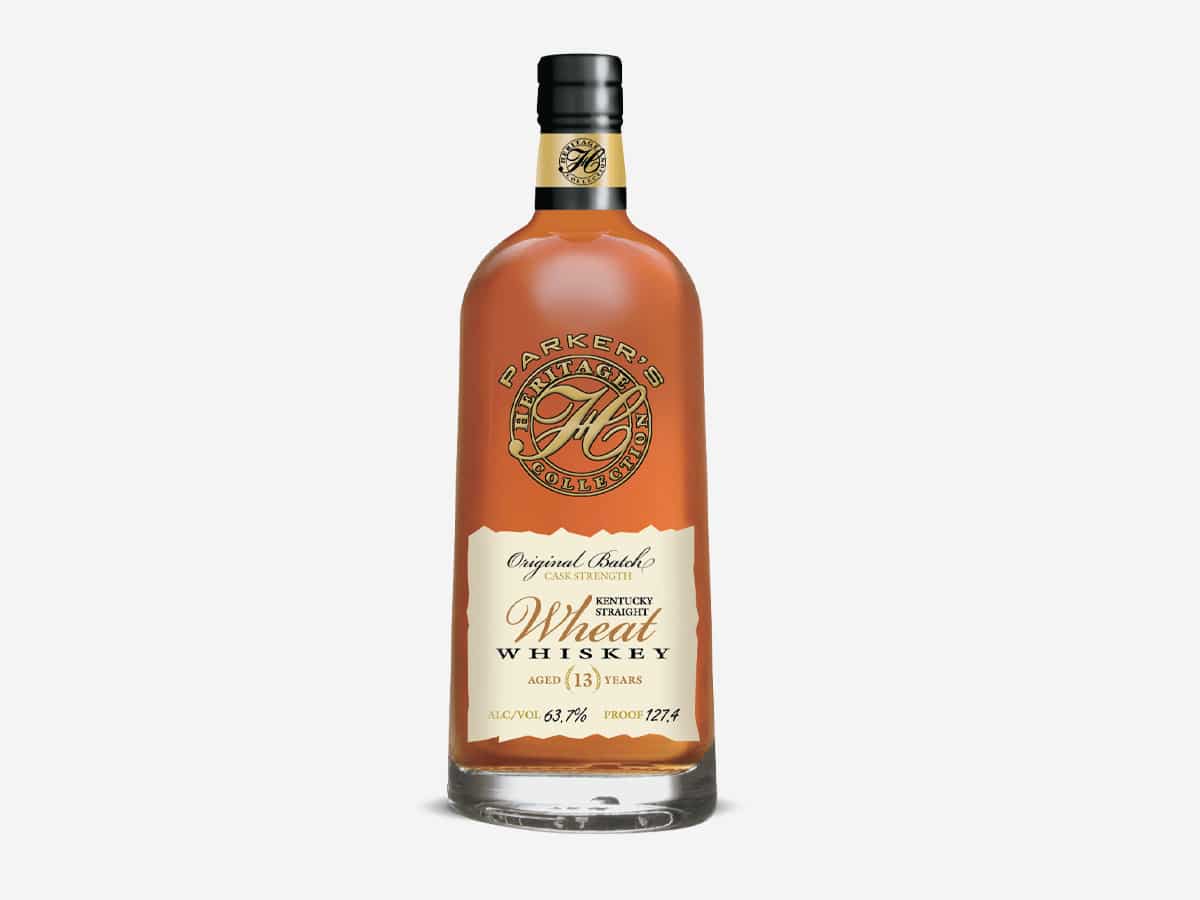 11. Parker's Heritage
This line of whiskeys, named for the late Master Distiller Parker Beam, is known for its special, limited-edition, highly coveted expressions. Currently in its 15th iteration, over the years the releases have been rye, wheat whiskeys, and most often bourbons. While the 2021 version was a wheat whiskey, the 2020 version was a ten-year-old highlighted by notes of candied orange peels, maple candy, vanilla, and oaky wood char.
Price: from AU$500
Location: Bardstown, Kentucky
Founded in: 2007
Our favourite expression: Parker's Heritage Heavy Char
Shop at Parker's Heritage Shop at Dan Murphy's Shop at Nick's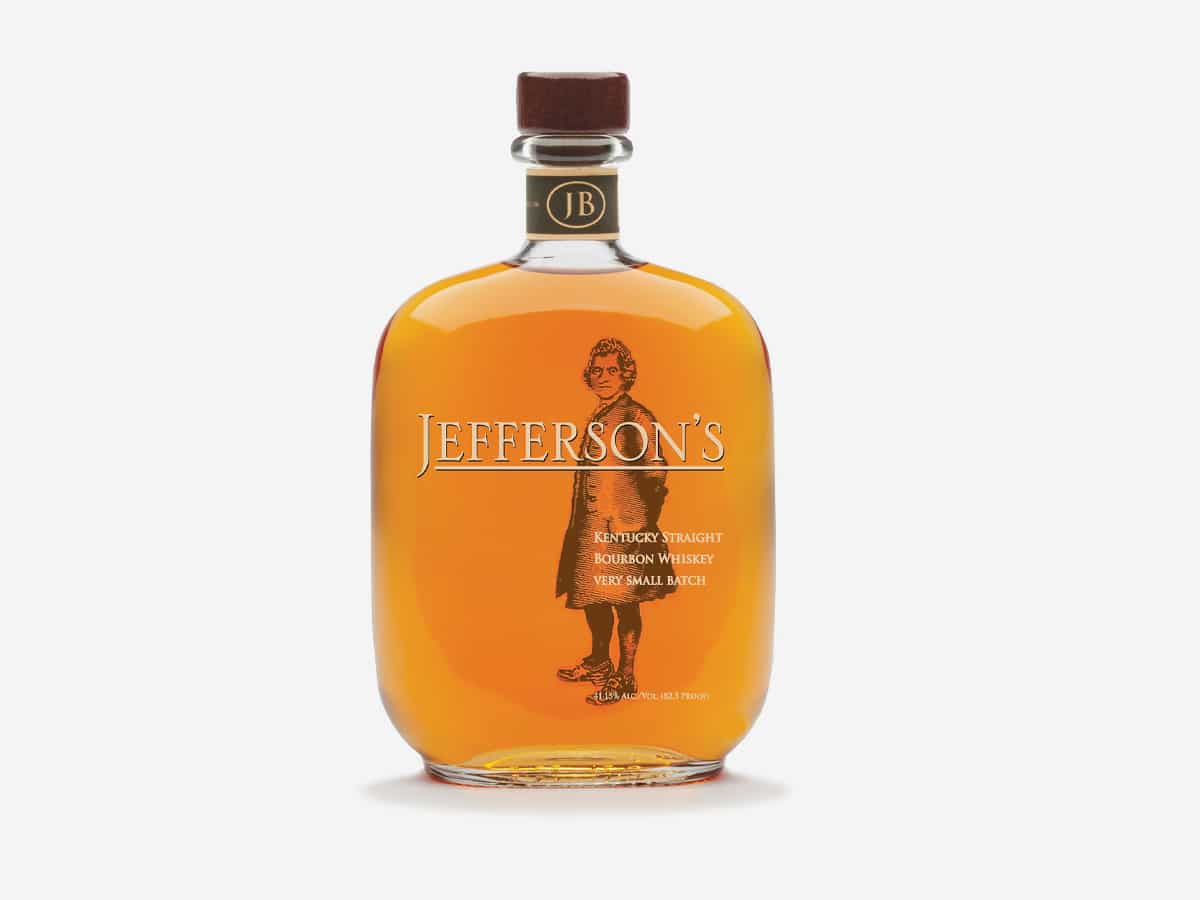 12. Jefferson's Bourbon
While many of the bigger brands have long histories, Jefferson's has only been a brand since 1997 when Trey Zoeller and his bourbon historian father Chet launched it. To say that the brand is known for experimenting and pushing the envelope is a bit of an understatement. While it makes other whiskeys, Jefferson's is most known for its Jefferson's Ocean: Aged at Sea. This whiskey is actually aged at sea. It's matured in barrels on a ship as it travels around the world. The newest version will be aged as long as eight years on the open ocean.
Price: from AU$89
Location: Crestwood, Kentucky
Founded in: 1997
Our favourite expression: Jefferson's Ocean: Aged at Sea
Shop at Jefferson's Bourbon Shop at Dan Murphy's Shop at Liquorworld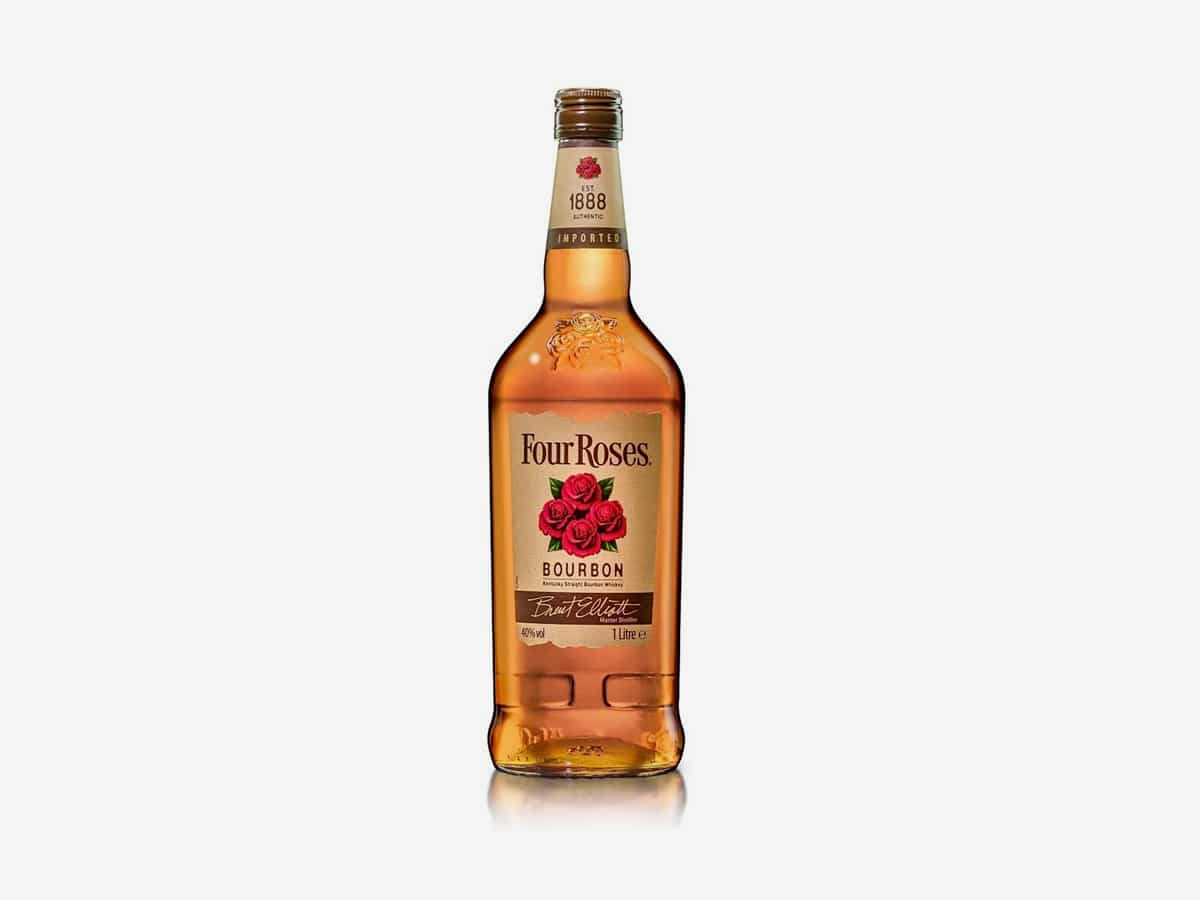 13. Four Roses
The story of Four Roses revolves around its founder Paul Jones, Jr. and a southern belle who showed up at an elegant ball wearing a corsage of (you guessed it) four roses. He decided to name his brand in honour of this woman who stole his heart. Like Wild Turkey and other brands, Four Roses has a nice range of bourbons that start relatively inexpensive and work their way up beginning with its bargain-priced yellow-labelled Four Roses Kentucky Straight and ending with various limited-edition expressions.
Price: from AU$65
Location: Lawrenceburg, Kentucky
Founded in: 1884
Our favourite expression: Four Roses Single Barrel
Shop at Four Roses Shop at Dan Murphy's Shop at Nick's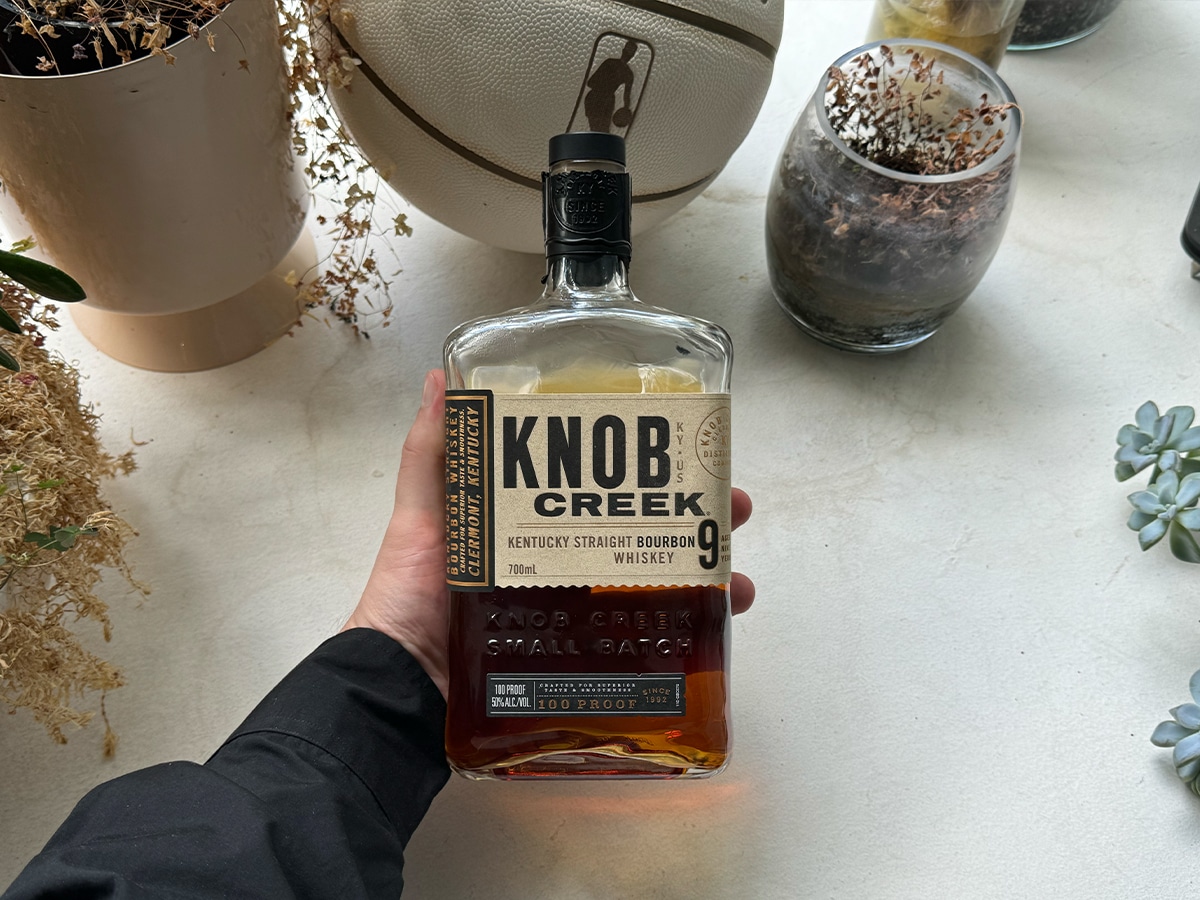 14. Knob Creek
One of the most well-known expressions in Jim Beam's small batch line of whiskeys (along with Booker's, Baker's, and Basil Hayden), Knob Creek is known for its high-quality, high-end bourbons and ryes that are all aged in heavily charred American oak barrels. One of the most interesting aspects of this line of whiskeys is the high level of alcohol. Besides its 90-proof Smoked Maple, there are no expressions under 100-proof.
Price: from AU$85
Location: Clermont, Kentucky
Founded in: 1992
Our favourite expression: Knob Creek 9-Year
Shop at Knob Creek Shop at Dan Murphy's Shop at First Choice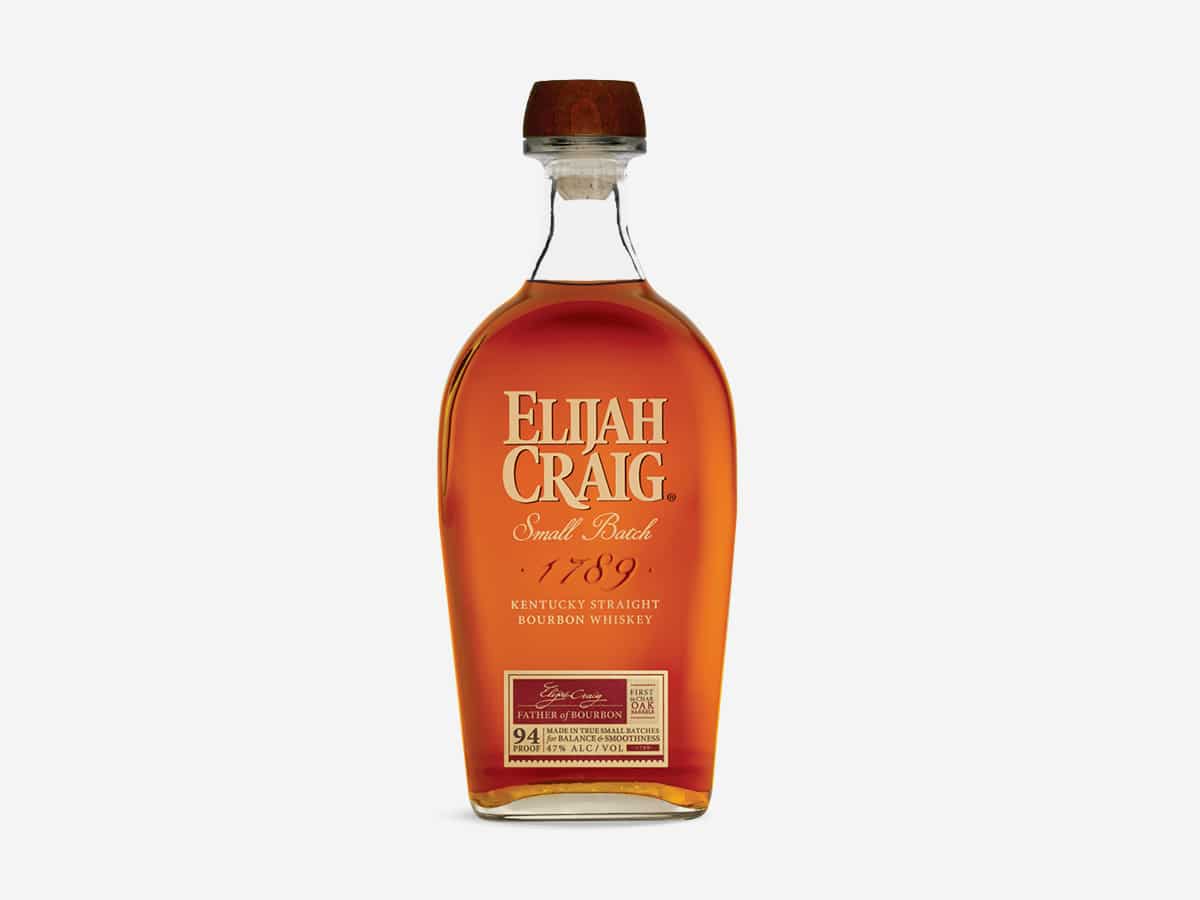 15. Elijah Craig
While it's likely just a story, some believe that Elijah Craig, a former Baptist minister invented bourbon when he decided to age his corn whiskey in charred oak barrels. Whether or not this legend is true, it doesn't really matter since he still has a line of bourbon and rye whiskeys named after him. The signature dram is Elijah Craig Small Batch, a hand-selected, award-winning readily available whiskey.
Price: from AU$85
Location: Bardstown, Kentucky
Founded in: 1986
Our favourite expression: Elijah Craig Barrel Proof
Shop at Elijah Craig Shop at Dan Murphy's Shop at First Choice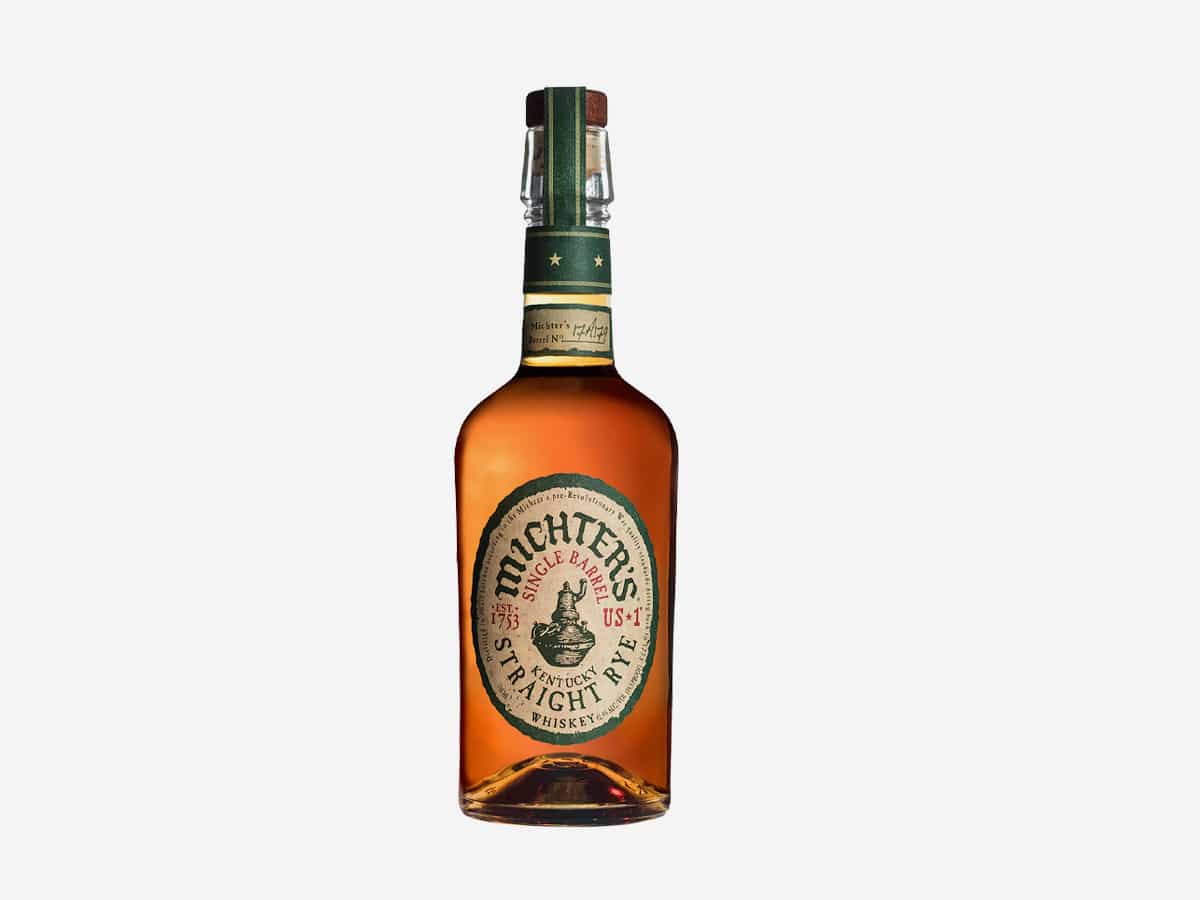 16. Michter's
Michter's traces its history to 1753 when Swiss Mennonite brothers Michael and Johann Schenk opened the distillery that would later be known as Michter's. Today, the brand is most known for its single barrel and small-batch whiskeys with its US-1 range being its most well-known. They include sour mash, rye, American whiskey, and bourbon. The brand also makes a handful of limited edition whiskeys including 10, 20, 25, and various special releases, the latter of which Shuttleworth believes is a must-buy. "Michters Distillery, established in 1753 and one of the best-aged options on the market. If you see the 20 or 25-year-old, grab it and run," he says.
Price: from AU$120
Location: Louisville, Kentucky
Founded in: 1753
Our favourite expression: Michter's 10 Year
Shop at Michter's Shop at Dan Murphy's Shop at Nick's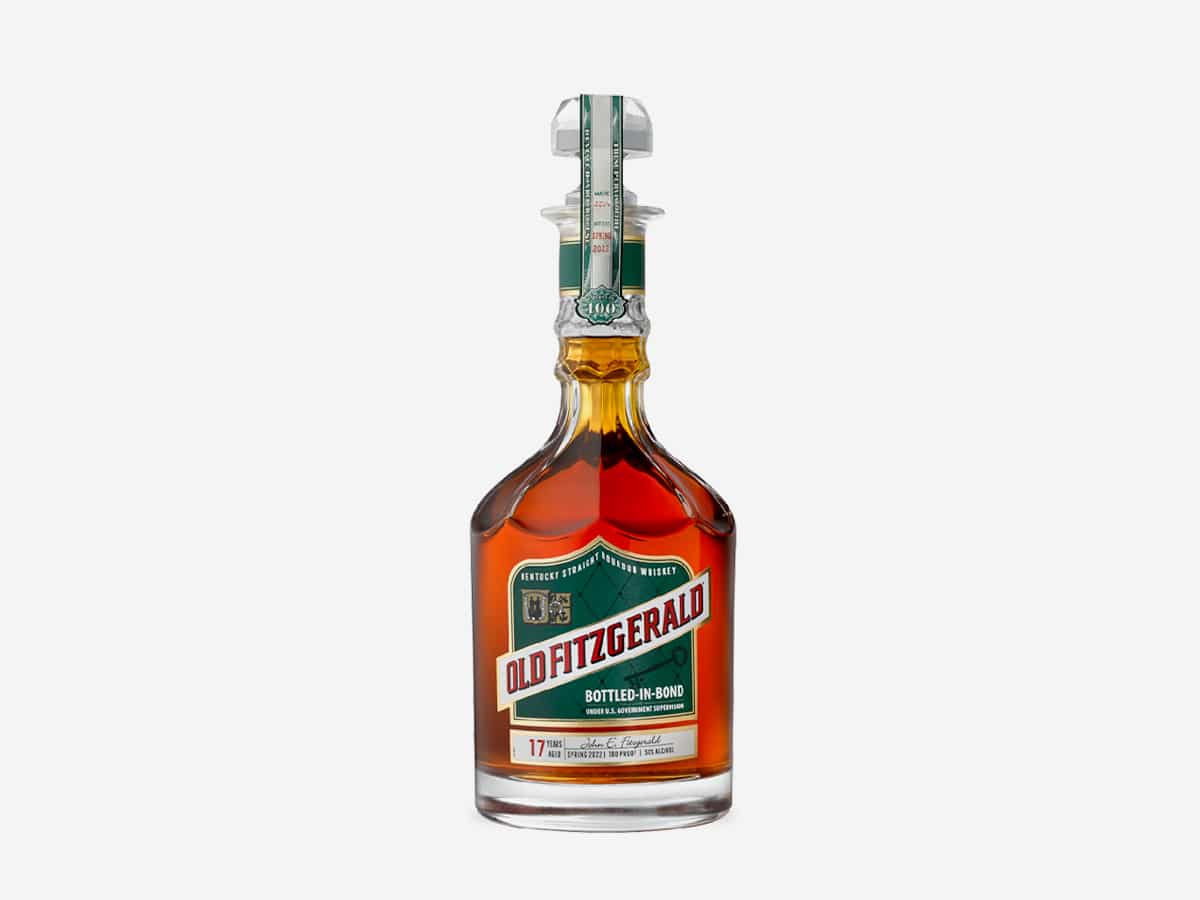 17. Old Fitzgerald
With a name like Old Fitzgerald, you can assume this brand has more than a century of history. This award-winning, long-aged range produced by Heaven Hill gets its notable, soft, mellow flavour from the addition of wheat instead of the usual rye in the mash bill. Part of the appeal of this brand is the fact that it isn't always readily available (besides the 80-proof version). Every fall and spring, a new bottled-in-bond expression is released and they are always heavily sought-after by bourbon fans.
Price: from AU$600
Location: Bardstown. Kentucky
Founded in: 1884
Our favourite expression: Old Fitzgerald Bottled in Bond
Shop at Old Fitzgerald Shop at Nick's Shop at Whisky Marketplace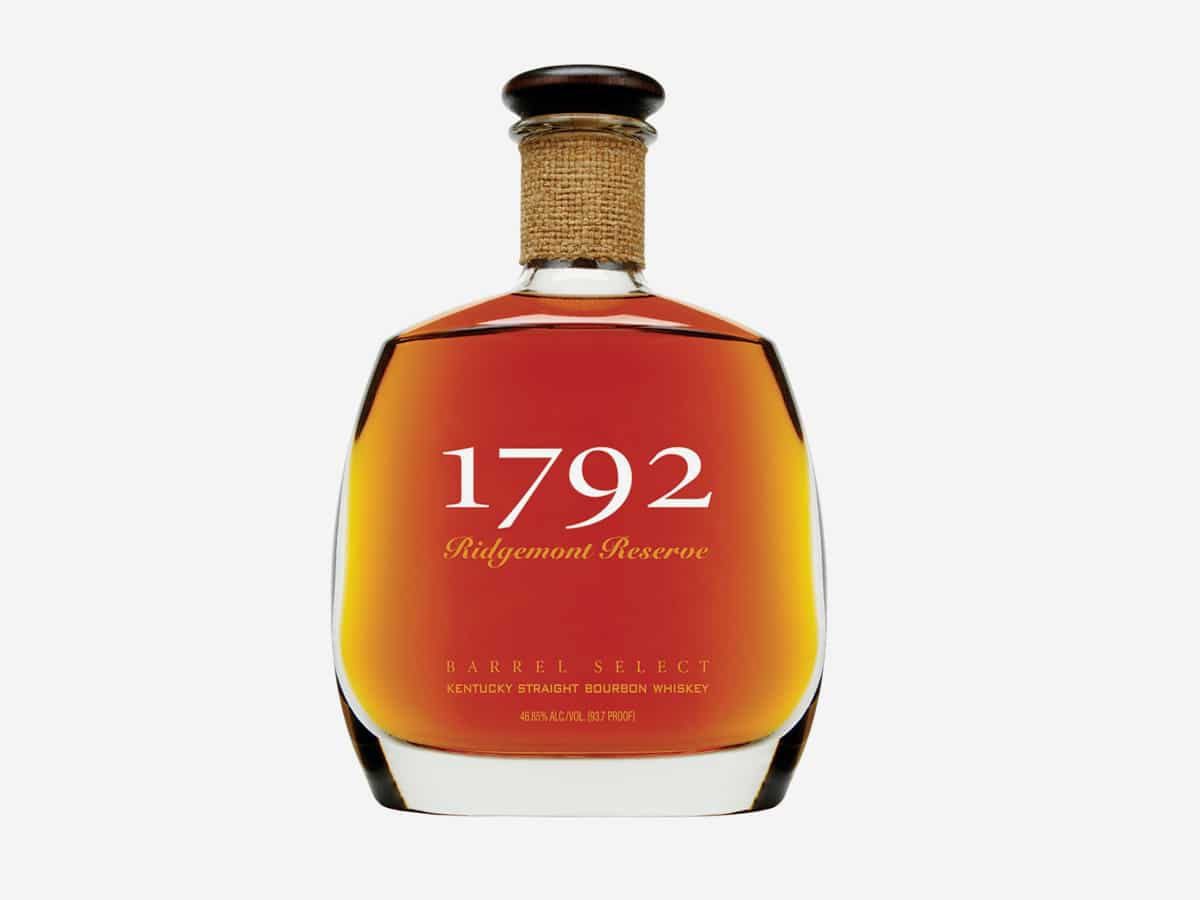 18. 1792 Bourbon
1792 Bourbon is a well-regarded brand in the whiskey world. Known for its hand-selected barrels and high-rye recipe, the classic 1792 Small Batch is robust, rich, and a great combination of vanilla beans, butterscotch, and spicy cracked black pepper. Besides the Small Batch expression, the brand also produces limited-edition expressions like Sweet Wheat, Aged 12 Years, High Rye, and Full Proof.
Price: from AU$80
Location: Bardstown, Kentucky
Founded in: 2002
Our favourite expression: 1792 Small Batch
Shop at 1792 Bourbon Shop at Dan Murphy's Shop at Nick's
19. Jim Beam
Is there a bigger name in the bourbon world than Jim Beam? Likely not. The Clermont, Kentucky-based brand produces myriad Jim Beam products including the iconic, always cheap, and reliable Jim Beam White Label as well as Booker's, Bakers, Knob Creek, Basil Hayden, Old Overholt, and Old Grand-Dad. There are few distilleries that better bridge the gap between cheap and expensive.
Price: from AU$45
Location: Clermont, Kentucky
Founded in: 1795
Our favourite expression: Jim Beam White Label
Shop at Jim Beam Shop at BWS Shop at Liquorland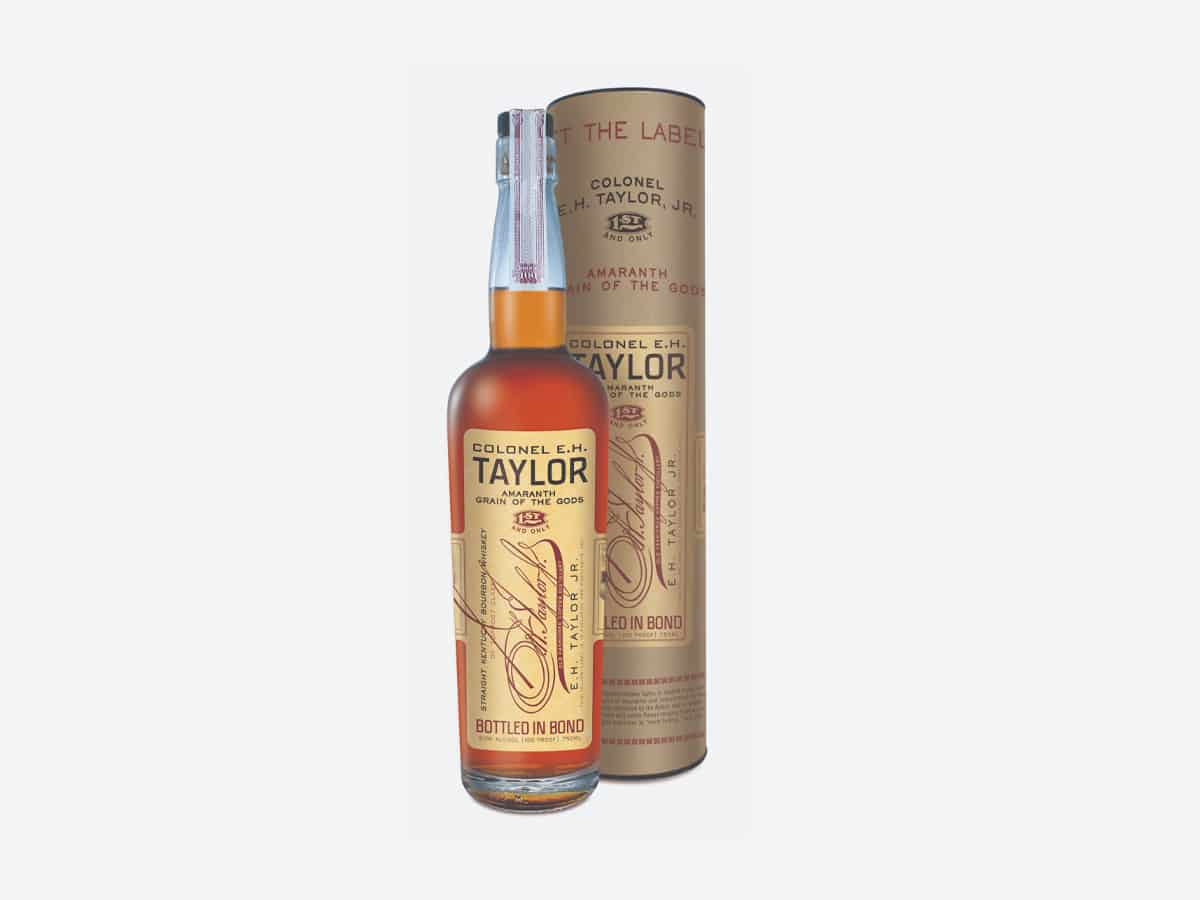 20. E.H. Taylor, Jr.
You won't find many bourbons more difficult to find than E.H. Taylor (besides Pappy Van Winkle). Named for whiskey innovator Colonel Edmund Haynes Taylor, Jr, this line of whiskeys is actually aged in barrelhouses that were built by E.H. Taylor himself. These mellow, easy-sipping, very limited whiskeys include E.H. Taylor, Jr. Small Batch, E.H. Taylor, Jr. Single Barrel, E.H. Taylor, Jr. Barrel Proof, and a few others.
Price: from AU$159
Location: Frankfort, Kentucky
Founded in: 2013
Our favourite expression: E.H. Taylor, Jr. Single Barrel
Shop at E.H. Taylor, Jr. Shop at Dan Murphy's Shop at The Whisky Hub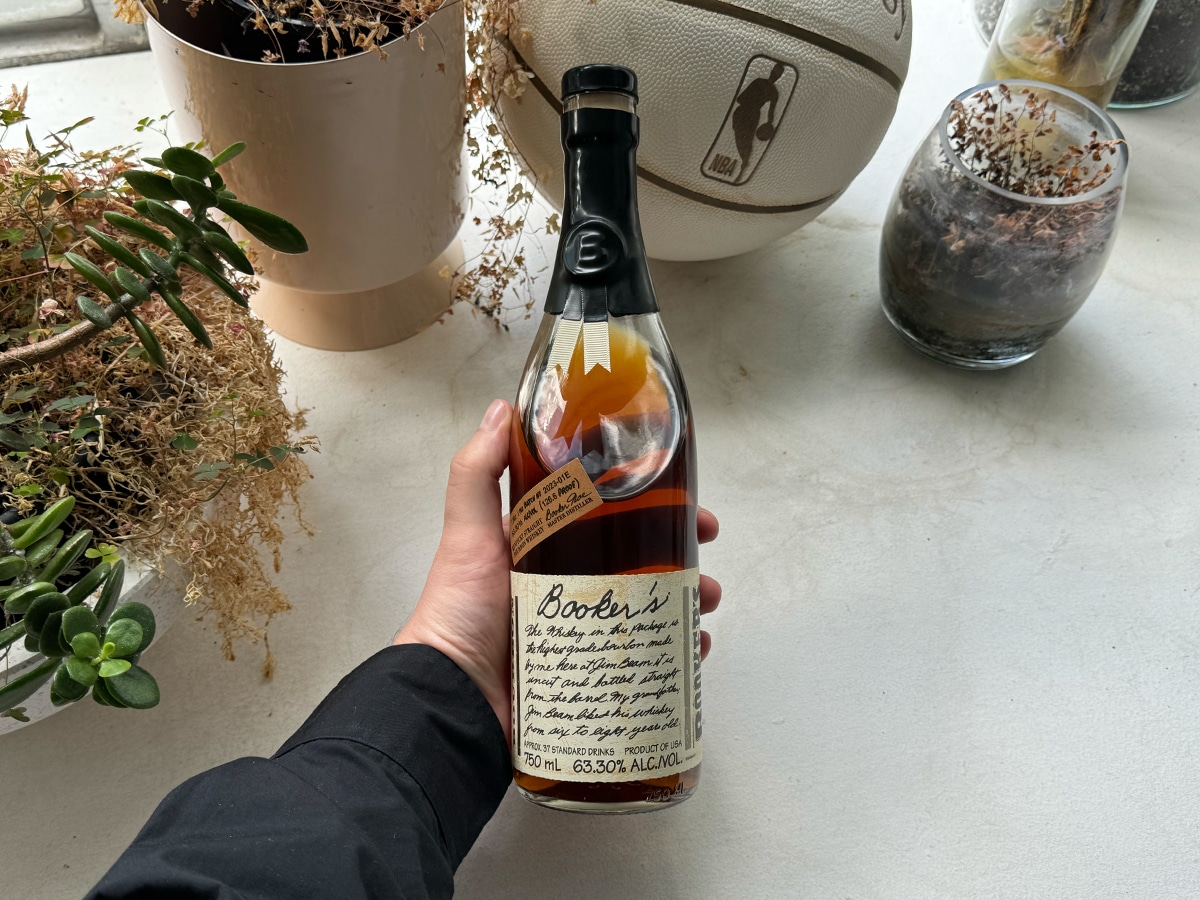 21. Booker's
Named after its own creator, Booker Noe (grandson to Jim Beam), Booker's was the first mainstream label to offer drinkers a taste of pure, uncut bourbon. Specifically, the brand refused to water down its whiskey when it launched back in 1988, subsequently giving birth to a barrel-proof craze that's more popular today than it ever was. Even with a slew of labels following suit, the originator still holds its own by way of a smooth, sweet and spicy body.
Price: from AU$125
Manufacturer: Beam Suntory
Origin: Kentucky, USA
Shop at Booker's Shop at Dan Murphy's Shop at Nick's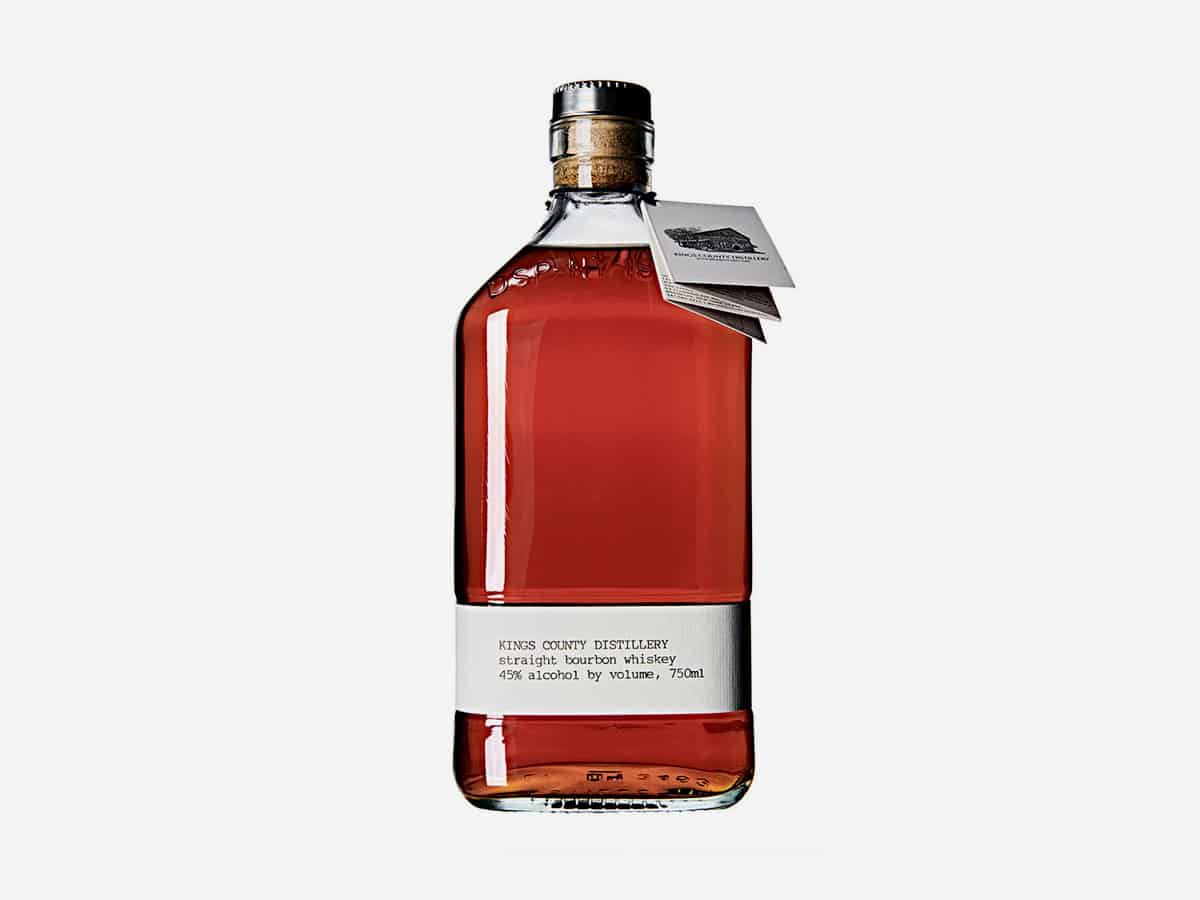 22. Kings County Distillery
A lesser-known name in the bourbon whiskey scene, Kings County Distillery is a true love affair to American distillation. A favourite amongst our bourbon experts, the brand is best known for crafting unique drops the old-fashioned way, following practices carved out over centuries in Kentucky.
In a rare move, this brand also offers a peated bourbon option, which walks the line between Islay Scotch and traditional Kentucky releases. "Kings County Distillery began as the smallest commercial distillery in the US before moving to its current home at the Brooklyn Navy Yard in 2012, " he explains. "Scottish copper pot stills, open fermentation and local grain make for a singularly unique take on the category."
Price: from AU$180
Location: Brooklyn, New York
Founded in: 2010
Our favourite expression: Straight Bourbon
Shop at Kings County Distillery Shop at Meat Smith
What is Bourbon Whiskey?
While you might be a fan of the flavour, it may surprise you to know that not all bourbon whiskies are created equal, despite some fairly strict regulations. Whiskey is a spirit distilled from fermented grain mash, and bourbon is a form of whiskey.
As Shuttleworth explains, there are some key differences between this drink and other whiskey products, such as Scotch or Australian whisky. "Bourbon is a far more rigidly defined category, whereas Australian whisky is currently the Wild West," he says.
According to the whiskey expert, to qualify specifically as bourbon, the whiskey must contain a mash bill (the mix of base grains) of at least 51 per cent corn. In addition to the corn, the mash bill will usually consist of grains such as malted barley, rye, or wheat. When this drink is made using wheat instead of rye, it's 'wheated'. All bourbon must be aged in new, charred oak barrels, and all "straight" bourbon must sit in those barrels for at least two years.
Quick Facts
Bourbon can be a confusing spirit, so it's worth getting your basics down pat. Unlike Scotch, it isn't subject to the same stipulations, however, it does have some specifics that separate it from all others.
Does all bourbon have to be made in Kentucky? – While the Kentucky Distillers' Association claims that 95 per cent of the world's supply comes from Kentucky, it's not a requirement. Under the regulations set out by federal standards, bourbon can be produced more or less anywhere, however, the federal standards governing the identity stipulate that it's a 'distinctive product of the United States'. Further to that, 'the word "bourbon" must not be used to describe any whiskey or whiskey-based distilled spirits not produced in the United States'.
What is the difference between bourbon and whiskey? – Put simply, it's a type of whiskey, so there isn't a major difference between the two, however, there are some characteristics that are exclusive to this dram. Specifically, all bourbons must be made from a mash that contains at least 51 per cent corn and contains no additives. Furthermore, it must be distilled at 160 proof or less and stored in charred new oak barrels.
What does bottled-in-bond mean? – Bottled-in-bond refers to the Bottled-in-Bond Act of 1897. Under these guidelines, the spirits must be the product of one distilling season from one distillery and bottled at 100 proof. It must also be aged for at least four years in a federally bonded warehouse.
History
Bourbon whiskey is a type of American whiskey, with its origins dating back to the 1820s, with consistent use beginning in Kentucky in the 1870s, according to the University of Kentucky. The name derives from the French Bourbon dynasty, however, the exact inspiration for this whiskey's name is unknown; likely candidates include Bourbon County, Kentucky and Bourbon St, New Orleans, both also named after the French Royal House of Bourbon. While American whiskey is now made anywhere in the world, it is strongly associated with the American South – in particular, Kentucky.
What to Look For When Buying
When it comes to buying bourbon for the home liquor cabinet, there are some major considerations to keep front of mind. Whether you are looking for something specific and rich with unique flavour notes, or simply a classic bourbon for cocktail making, it pays to know your product, whiskey expert Aaron Shuttleworth says. According to the spirits veteran, quality research never goes astray.
"Any booze is a vastly subjective pursuit and my taste might be very different to yours," the bourbon whiskey expert reveals. "Brands that have history and pedigree are a good bet. Just because their entry-level costs less than the craft brand doesn't negate quality; they have built scale and consistency over the years that newer distilleries struggle to compete with. There are always exceptions to the rule, though."
While everything from ingredients, equipment, climate, distillation methods, and more can play a role when distinguishing one dram from the next, most good bourbons are the result of proper aging. Specifically, the highest-quality, top-shelf is usually aged no less than seven years, and no more than 12. Of course, there are plenty of exceptions to the rule (including some entries on our list above), but generally speaking, 7-12 years of aging allows the distillate to suck up a perfect amount of flavour and texture from the oak, without resorting to overkill. In turn, the drink retains a beautiful colour of dark or golden amber, while deftly balancing the flavour, smoothness, and texture that you would expect from a high-end bourbon whiskey.
That said, not all the best bourbons are automatically "smooth" per se, at least not in the traditional sense. Indeed, some of the foremost whiskey brands (Wild Turkey for instance) mark their respective territory by way of robust flavour, ample spice, and a high (or relatively high) proof. As a result, there's going to be some heat present on every sip, the kind of which you can feel in your chest. Nevertheless, the spirit still qualifies for the list of what is good, sometimes even top-shelf. It's when the whiskey goes down hot, lacks complexity, and retains a thin texture, then it's likely a dram of low quality. This most commonly occurs when the distillate isn't aged for a long enough period of time, or when an expert isn't overseeing the whole process, to begin with.
How We Selected Our Favourites
Exploring the wide world of bourbon whiskey is among the most rewarding hobbies an adult male can pursue. Indeed, what's better than a hobby that combines the thrill of the hunt with an array of flavours and the warm touch of inebriation? Nothing, that's what (okay, almost nothing). And if you disagree, then you probably haven't tried the world's best bourbons yet. Or maybe you've tasted some of them, but not the one that will change your life. While there are myriad great bottles produced in far-flung states like Wyoming, California, Texas, and even New York, the eighteen best bourbon whiskey brands (in our opinion) all come from Kentucky. If you're an aficionado, you won't be surprised by this as giant distilleries like Jim Beam, Wild Turkey, Four Roses, Heaven Hill, and Buffalo Trace are all located there.
We get it, the idea that given all the different brands, we could make a list of the eighteen best is hard to fathom. Obviously, there is no way to make a definitive list free of argument. But we like to think even the most ardent purists would agree with at least most of these selections. If you disagree, let us know. But we believe the brands listed below are the best bourbon brands available today. Keep scrolling to see them all and let the debate begin.
Alternatives to Bourbon Whiskey
If you're not quite aboard the bourbon train or looking for something a little different in the whiskey scene, why not check out our articles on some of the other great drams from across the world?
Whisky Types
Whisky by Region
Whisky Price
Whisky Releases
Best Whisky Recipes
General FAQ
What is the top-selling bourbon?
While production records do indicate that Jim Beam 'White Label' is the world's top-selling bourbon, new data from online marketplace Drizly suggest that Bulleit Bourbon is the top-selling. The brand reportedly topped Drizly's most-sold list for 2020.
What are the best bourbon brands?
Some of the best bourbon brands are Jim Beam, Four Roses, Knob Creek, Maker's Mark and more!
What is the most expensive bourbon in the world?
Michter's Sour Mash Whiskey Celebration is the most expensive bourbon in the world, costing up to $40,000 USD per bottle. Plenty of Pappy Van Winkle bottles also eclipse the $5000 mark.
---
Featured Video from Man of Many