21 Best Scotch Whisky Brands
From smoky blends to sherry bombs to everything in between, the best Scotch whiskies bring ample flavour with every sip. Each one comes to us from the best Scotch whisky brands, who respectively hail from a specific region in Scotland. For anyone just discovering this wonderful spirit, you're in for a genuine treat because there's no shortage of quality statements. And for all the seasoned sippers out there—surely you can always use a refresher.
Truth be told, there can be no definitive list of the "best" Scotch whiskies or the top Scotch whisky brands. That's because a number of the smaller producers keep some of the best Scotch in the world right there at the distillery, making it quite hard to come by. Once you bring in limited-edition one-offs, experimental finishing programs, and other unique variabilities, searching for the top Scotch becomes darn near impossible…not that it's going to stop us from trying.
All we're saying is that you should take the following list of best Scotch whisky brands as a starting point and not a final destination. For the most part, we're sticking with globally recognised names that you either know and love or should know and love, such as Laphroaig, Lagavulin, The Macallan, Glenfiddich, and so on. Nearly all of them deliver good Scotch on a regular basis and, on occasion, some of the best Scotch whisky that will ever cross your lips. Let's get into it!
You may also like:
15 Best Irish Whiskey Brands
11 Best Japanese Whisky Brands
20 Best Bourbon Whiskeys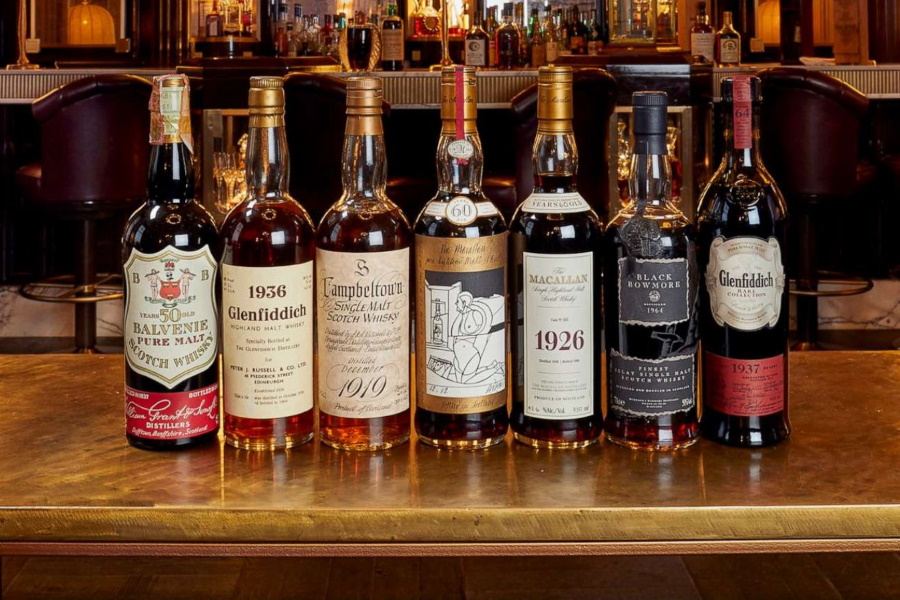 What is Scotch Whisky?
First and foremost: there's no such thing as Scotch "whiskey," so stop Googling it. The term is "Scotch whisky" and that's never going to change. To reiterate, stop mixing it up. We're looking at you, Americans.
And what is Scotch whisky, exactly? Well, we could wax poetic about the "water of life" and so on, but instead, we'll stick to the basics. According to the official Scotch Whisky Regulations (SWR)—which were most recently updated in 2009—genuine Scotch whisky must meet the following criteria:
It must be produced at a distillery in Scotland from water and malted barley
Should any additional grains (of other cereals) be added to the mash, they must be whole grains
The distillery must perform the following actions to all of the grains:

Process them into a mash
Convert them to a fermentable substrate exclusively by endogenous enzyme systems
Ferment them by adding yeast only

The spirit must be initially distilled at an ABV of no more than 94.8% (190 proof)
The spirit must be wholly matured in an excise warehouse in Scotland inside oak casks for a minimum of three years
No substances other than water and plain caramel colouring can be added to the spirit
The resulting statement must have an ABV of no less than 40% (80 proof)
The much shorter answer is: Scotch whisky is whisky that's made in Scotland using water and malted barley (and other whole grains on occasion) and is aged for a minimum of 3 years inside oak casks.
As stringent the SWR's requirements may seem, they still leave plenty of room for experimentation. For instance, Scotch whisky can be either chill-filtered or non-chill-filtered. Also, the type of cask in which the whisky is aged can vary, though the spirit is most often aged inside ex-bourbon barrels.
After that, Scotch whisky can undergo additional maturation (aka finishing) inside sherry casks, port casks, rum barrels, or whatever the distiller or producer has in mind. Most of the time, you can find this type of information right there on the Scotch's bottle label.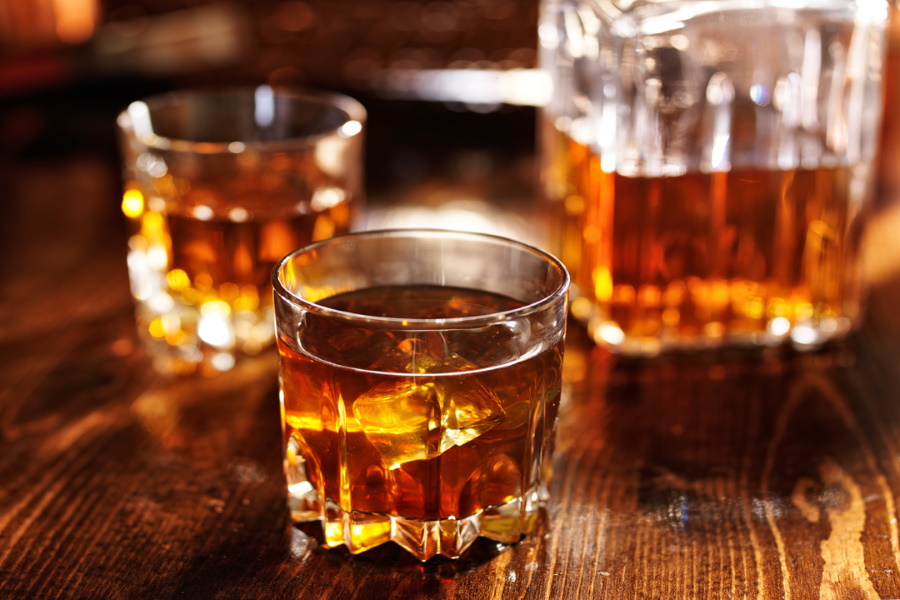 Types of Scotch Whisky
We've previously covered Scotland's beloved whisky regions, so if you want to know more about them, check out our article. And while you're digging, check out this in-depth article about single malt Scotch whisky and how it gets made. Last but not least, here's an intensive guide to peaty whisky, which isn't an official "type" per se, but nevertheless exists in a category all its own. Putting all that aside, Scotch whisky breaks down according to the following types:
Single Malt – To qualify as single malt, the Scotch must be made from a mash of 100% malted barley and distilled at a single distillery by way of a pot still distillation process.
Single Grain – Despite the name, single grain Scotch can incorporate other whole cereal grains (malted or unmalted) into the mash. The whisky must be distilled at a single distillery and it can be distilled continuously in continuous stills or column stills.
Blended Malt – A blend of single malt Scotch whiskies from at least two different distilleries.
Blended Grain – A blend of single grain Scotch whiskies from at least two different distilleries.
Blended Scotch – A blend of single malt and single grain Scotch whiskies.
Out of all the Scotch whisky sold in the world, almost 90% of it is a blend. The most popular examples come to us from brands like Johnnie Walker, Chivas Regal, Dewar's, and others. When a blended whisky carries an age statement (i.e. 12 years, etc), that statement pertains to the youngest whisky in the blend. For example, Johnnie Walker Black Label 12-Year-Old consists of whisky that's been aged for 12 years or more.
Best Scotch Whisky Brands
We said it before and we'll say it again: when it comes to the best Scotch in the world, there can really be no definitive list of the best Scotch whisky brands. That's not just because there are small-batch distilleries that don't share enough of their best output, but also because the industry itself is in a constant state of flux. You just never know when a new owner or master distiller will enter the fold, changing things up in the process.
Nevertheless, here are 20 Scotch whisky brands (in no particular order, despite the numbers) that consistently deliver a superb dram. Are they the absolute best of the best? You'll just have to taste them to find out.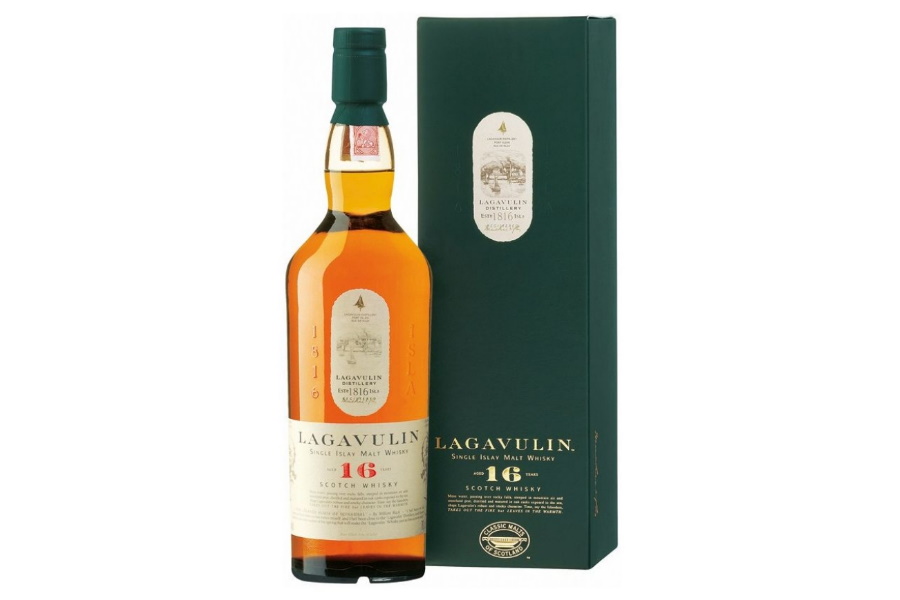 1. Lagavulin
The one, the only: Lagavulin. Popularised by actor Nick Offerman (who was recently honoured with his own release), this Islay-based distillery has mastered the art of single malt Scotch. Its 16 Year statement is quite simply the stuff of legend and one of the world's best whiskies, presuming you have a penchant for peat. Like refined molasses melting over a bonfire, it delivers palpable layers of sweet and pungent smoke. More than a quality brand, Lagavulin will awaken dormant taste buds.
Region: Islay
Founded in: 1816
Best-known expression: 16 Year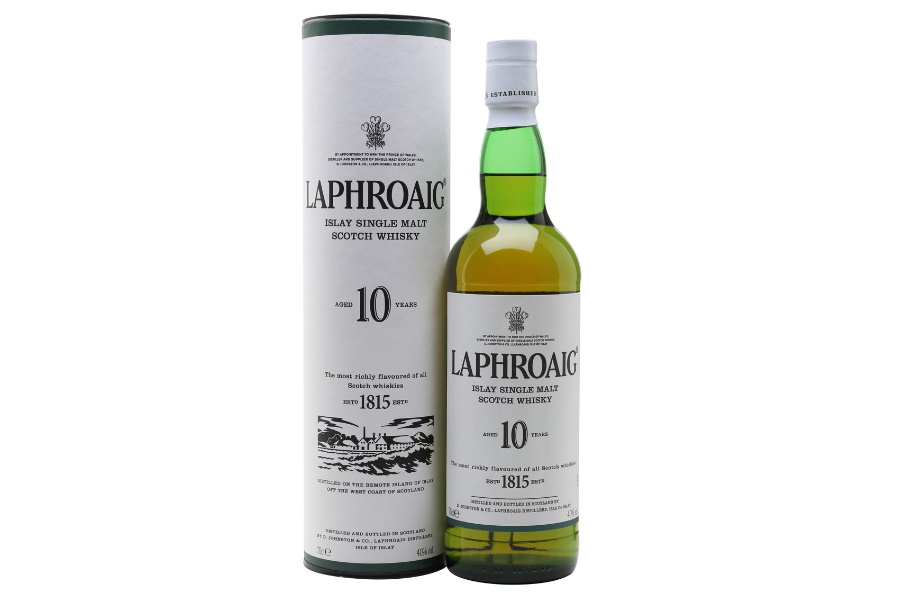 2. Laphroaig
Founded just one year before Lagavulin was this similarly smoky and no less extraordinary neighbour. Far more versatile by comparison, Laphroaig consistently surprises with new releases and annual collaborations. Its benchmark expression is the mighty 10 Year, which pretty much defines the brand. Think heavy peat, chocolate-covered espresso beans, and blasts of iodine and you'll get the idea. To take those flavours up a few notches, snag a bottle of the 10 Year Cask Strength; it's a personal favourite.
Region: Islay
Founded in: 1815
Best-known expression: 10 Year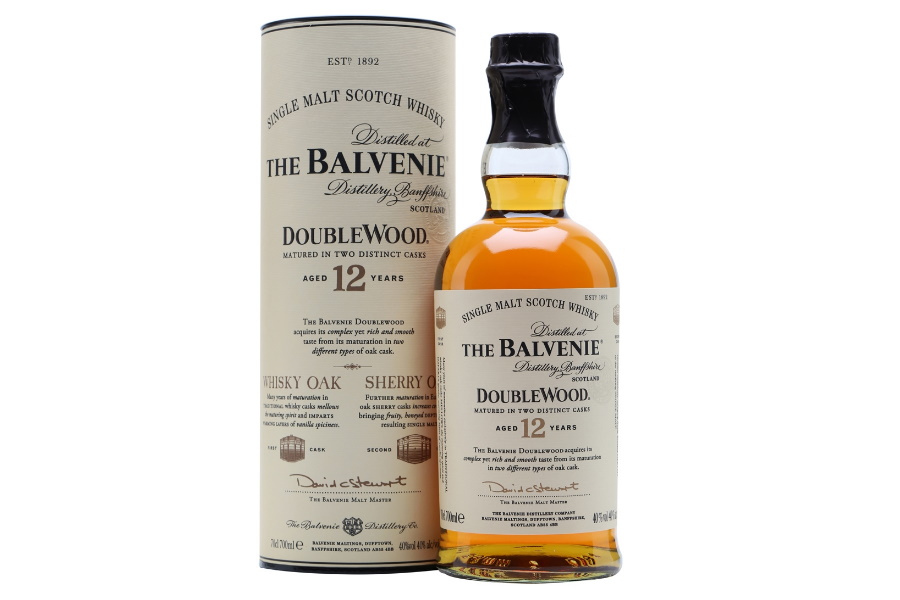 3. The Balvenie
Ask a passionate drinker to name his favourite whisky and he might very well say The Balvenie 21 Year Old Port Wood Finish without a moment's hesitation. A deft balancing act if there ever was one, the tippy-top-shelf Scotch serves up creamy and classic notes of fruit and grain, with just a hint of smoke. Of course, it's but one amongst a number of sippable stunners from this coveted brand, which does literally everything on-site and isn't afraid to experiment with wood.
Region: Speyside
Founded in: 1892
Best-known expression: DoubleWood 12 Year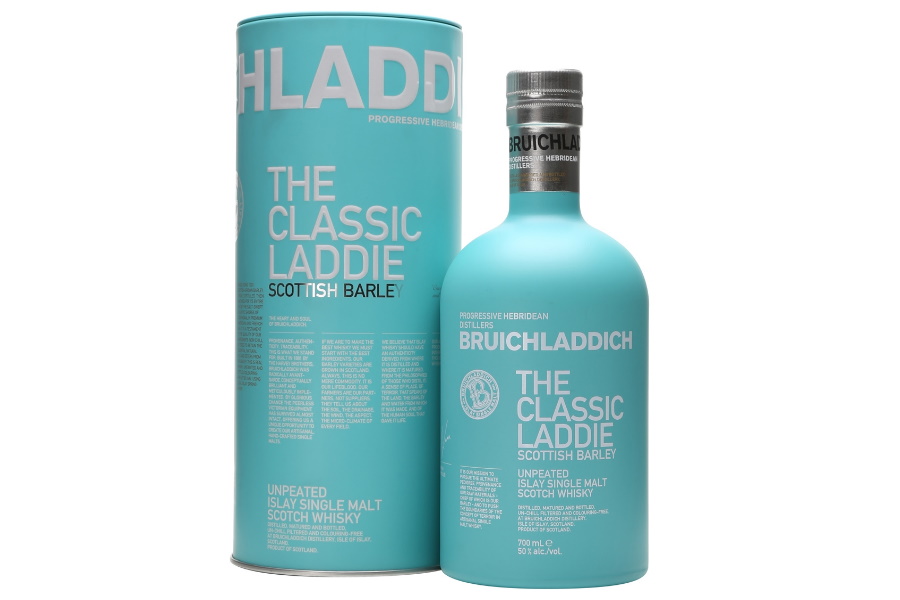 4. Bruichladdich
Under the supervision of legendary Master Distiller Jim McEwan, this Islay-based brand underwent a complete overhaul back in 2001. Total transparency and a number of fantastic releases (of both the peated and non-peated variety) would soon follow. That includes the iconic Black Art series, which is supremely high in quality and price alike. For those who don't have hundreds of dollars to spend on alcohol, the Port Charlotte or Classic Laddie make for solid jumping-off points.
Region: Islay
Founded in: 1881
Best-known expression: The Classic Laddie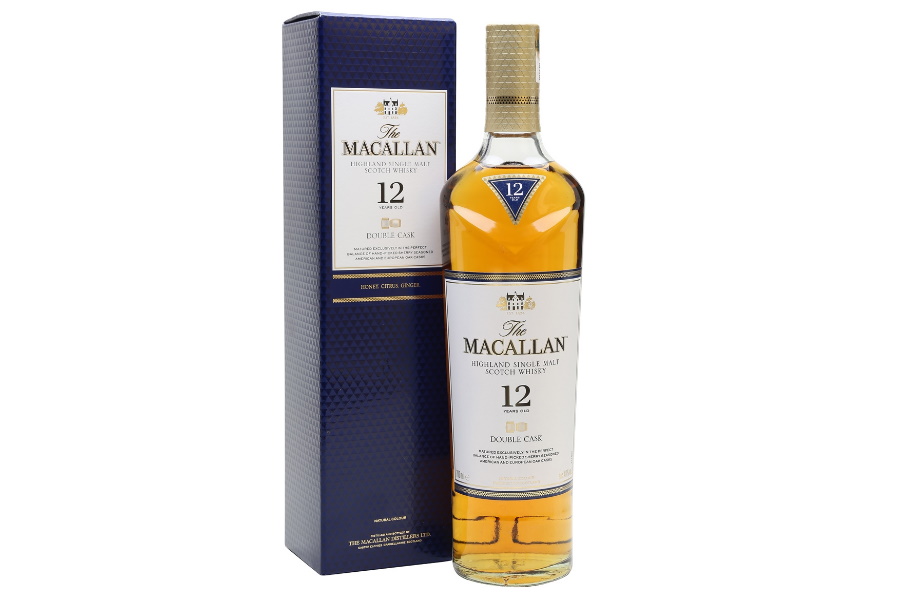 5. The Macallan
Favourited by corporate types, The Macallan draws upon nearly two century's worth of craftsmanship and expertise. The resulting drams are about as close to smooth and balanced perfection as top-shelf Scotch whisky can get, though don't take that to mean you won't find plenty of flavour. To explore this brand in full is to jump down a proverbial rabbit hole of limited-edition one-offs and special releases, so we'll save you some trouble: If you're rich, start out with the 18 Year Sherry Oak Cask and work your way up from there. If you're not rich, save up for a bottle of the 12 Year and enjoy.
Region: Speyside
Founded in: 1824
Best-known expression: 12 Year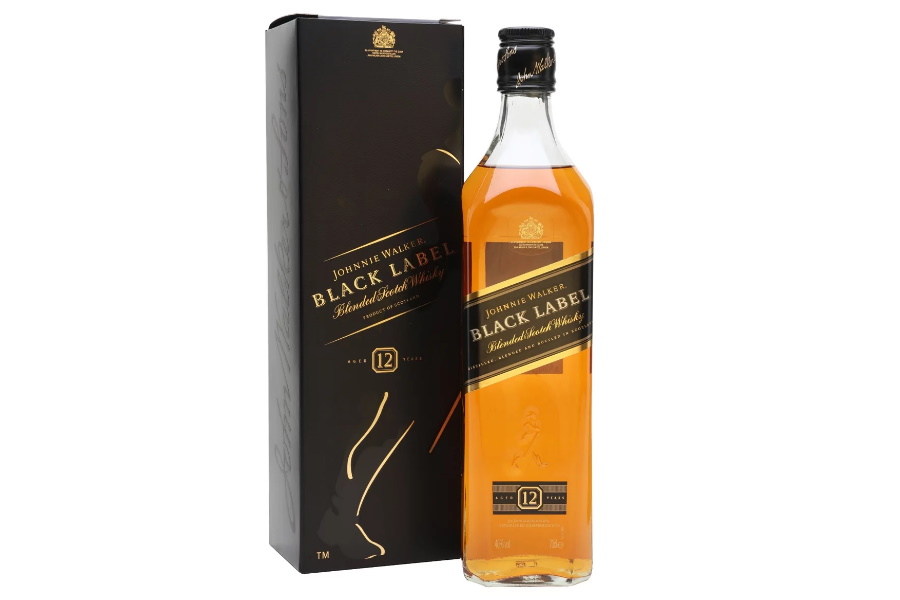 6. Johnnie Walker
What began as John Walker's bootleg whisky operation eventually became this global behemoth. It was actually Walker's sons who took the iconic brand into the stratosphere by way of premium blends, intelligent Scotch bottle designs, cunning business practices, and clever marketing. Speaking of clever marketing, who can argue with the idea to break each unique blend down according to colour? At the top of the line is Johnnie Walker Blue, which might very well be the smoothest whisky we've ever tasted. That said, we're more partial to the Black Label and Green Label and their respective complexities.
Founded in: 1820 (though the brand didn't create its first commercial blend until 1865)
Best-known expression: Red Label or Black Label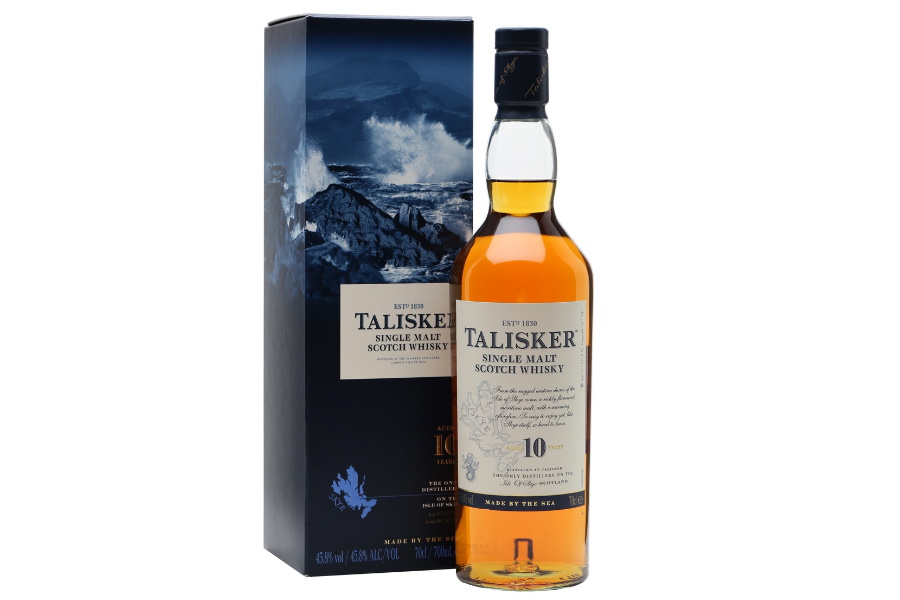 7. Talisker
Affordable single malt whisky doesn't get more classic than the Talisker 10 Year, which unravels one layer at a time before trailing out on a peaty finish. It won a Double Gold Medal and "Best Single Malt Scotch up to 12 years" in the 2015 San Francisco World Spirits Competition. Move up from there and you arrive at the acclaimed 18 Year, which was named the "Best Single Malt In The World" at the 2007 World Whiskies Awards. No matter which expression you try, you'll probably smack your lips and say, "Damn, that's good Scotch!"
Region: Island
Founded in: 1830
Best-known expression: 10 Year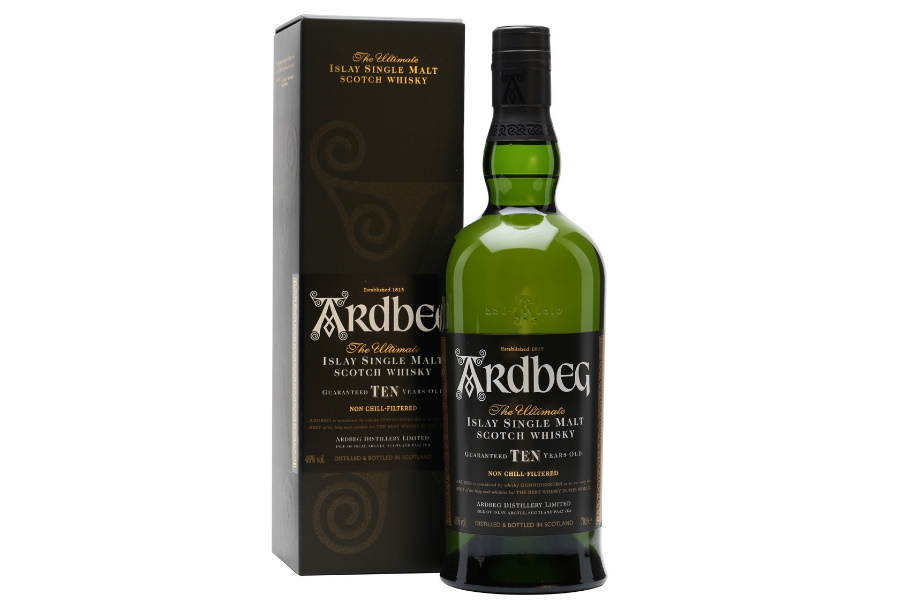 8. Ardbeg
Call us biased, but we just can't get enough of that peaty Islay malt. Should you agree, then surely you'll want to check out Ardbeg and its wondrous array of expressions. The brand has been plying its craft for over 200 years, with some downright timeless flavours to show for it. You can't go wrong with a bottle of the popular 10 Year, which is kind of like sucking on a chimney…in a good way, of course. Meanwhile, no two sips of Ardbeg Uigeadail are exactly the same.
Region: Islay
Founded in: 1815
Best-known expression: 10 Year
9. Oban
Located in the Scottish west coast port of Oban is this distillery of the same name, which takes direct inspiration from the local maritime climate. The 21 Year Cask Strength is worthy of your bucket list, but in the meantime, you'll have to settle for the brand's popular 14 Year or Little Bay expressions. Both are dried with peat and the 14 Year delivers plenty of smoke, in particular.
Region: Highland
Founded in: 1794
Best-known expression: 14 Year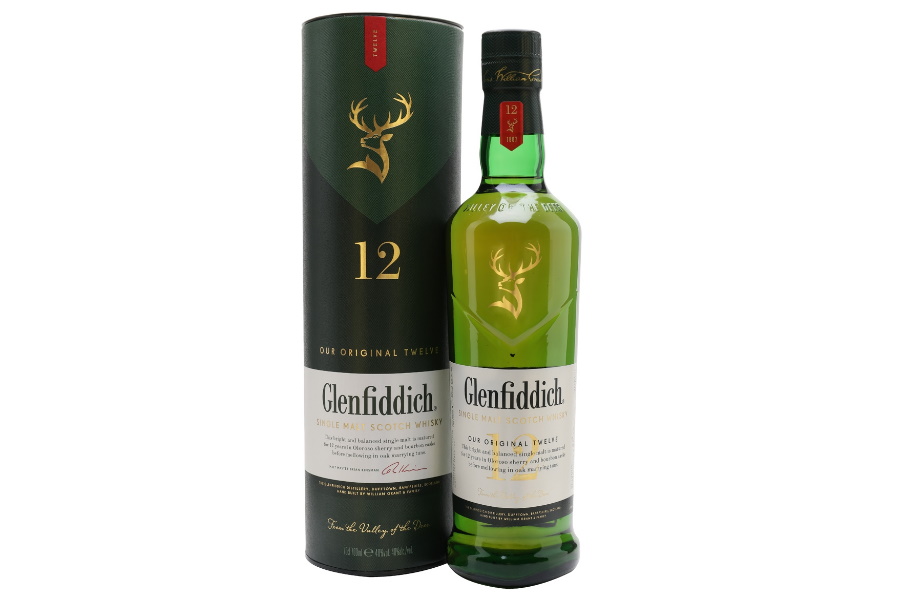 10. Glenfiddich
If you don't want to spend hours at the nearest liquor store, grab a bottle of Glenfiddich and be done with it. Like some other names on the list, this is one of the best Scotch whisky brands because it's one of the most consistent, reliable, and (relatively) affordable. The recently introduced 14 Year Old Bourbon Barrel Reserve is a genuine winner, bringing deep notes of caramel, oak, and spice.
Region: Speyside
Founded in: 1886
Best-known expression: 12 Year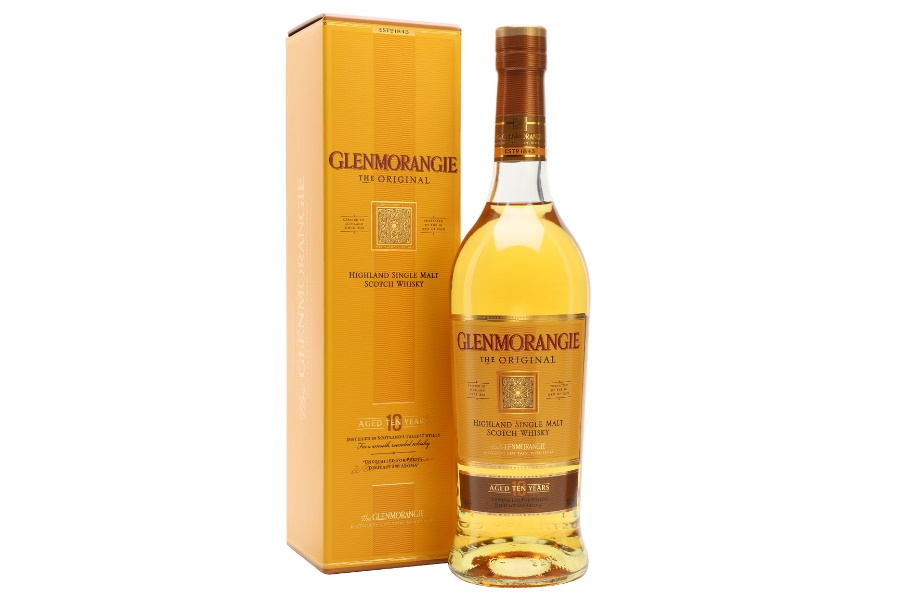 11. Glenmorangie
For over three decades, Glenmorangie's Original 10 Year has been the most popular single malt in all of Scotland (where they know a thing or two about whisky). Combine that with the brand's endless slate of awards and you have a spirit that basically sells itself. The Original also serves as the base whisky for a variety of finishing programs, yielding rich expressions like Quinta Ruban and Lasanta.
Region: Highland
Founded in: 1843
Best-known expression: The Original 10 Year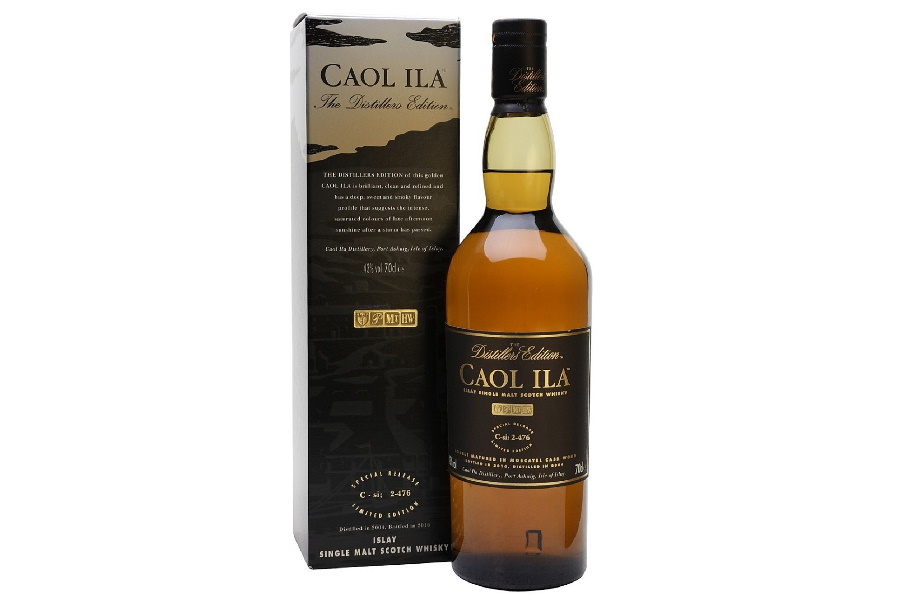 12. Caol Ila
Why did we put Caol Ila on the list? Because we're all about that smoke, 'bout that smoke. We know it's an acquired taste, but we still think less of you if you don't like it. Just kidding—we have nothing against all you peat-haters out there. Everyone else, start picking up what this long-running Scotch whisky brand is throwing down. You'll be glad you did.
Region: Islay
Founded in: 1846
Best-known expression: 12 Year Old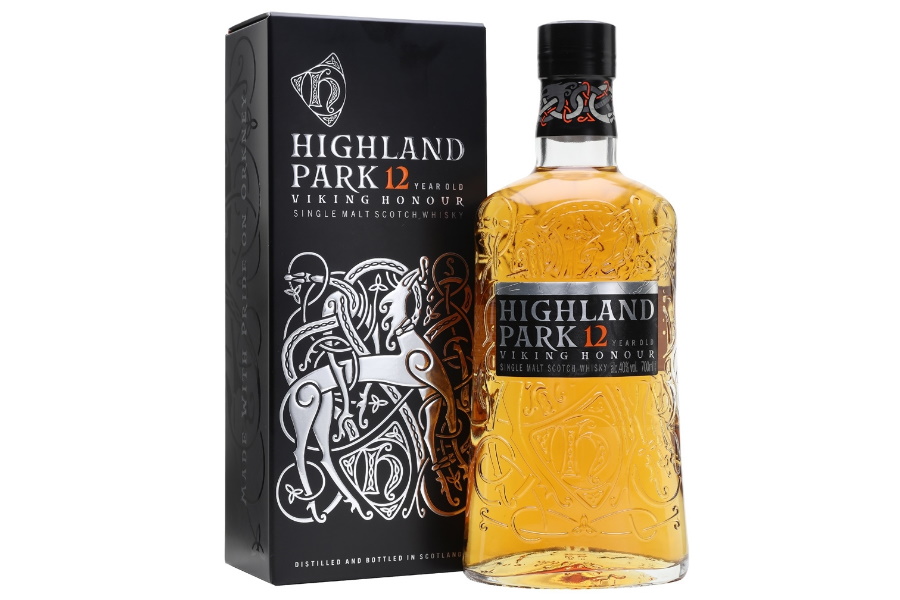 13. Highland Park
The northernmost single malt Scotch whisky distillery is also one of the best. It goes by the name of Highland Park and it hails from the archipelago of Orkney, where the winds are fierce and the weather is temperate. Making brilliant use of its surroundings, the distillery smokes hand-malted barley over local peat, resulting in a distinctive flavour profile. In 1997, it introduced an 18 Year expression and the world of whisky has never been quite the same. To put it another way: this stuff is gooooood. Unfortunately, it's also really expensive, which is why you should stick with the superb 12 Year until that big bonus check comes in.
Region: Island
Founded in: 1798
Best-known expression: 12 Year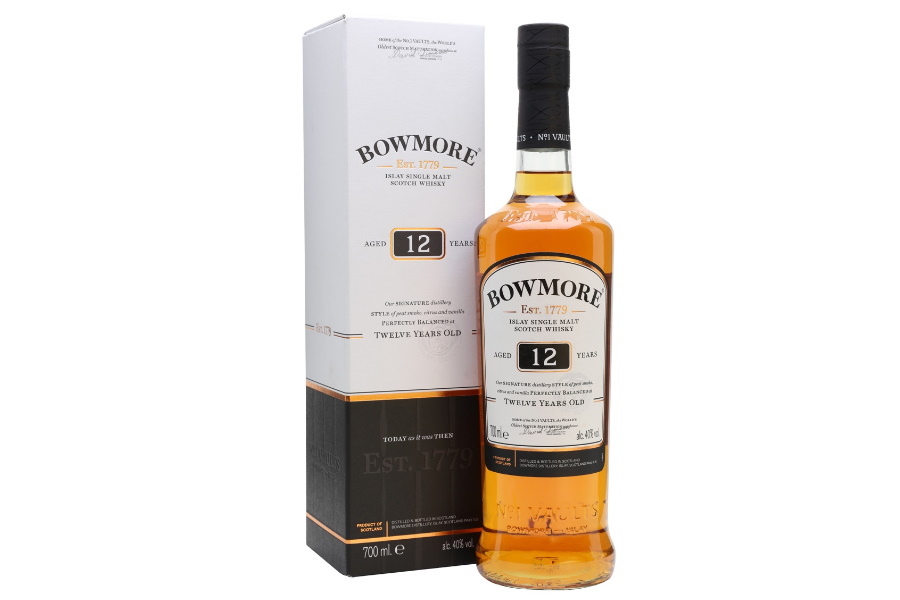 14. Bowmore
We're going back to Islay, to Islay, to Islay…we're going back to Islay because that's where you'll find Bowmore, i.e. another one of the best Scotch whisky brands. The flagship 12 Year is certainly nothing to scoff at, nor is its palatable mix of salt, vanilla, chocolate, and soft smoke. On the far opposite side of the spectrum is the ultra-rare Bowmore 50 Year, which must be tasted to believed. And by that, we mean we don't believe we'll ever get to taste it!
Region: Islay
Founded in: 1779
Best-known expression: 12 Year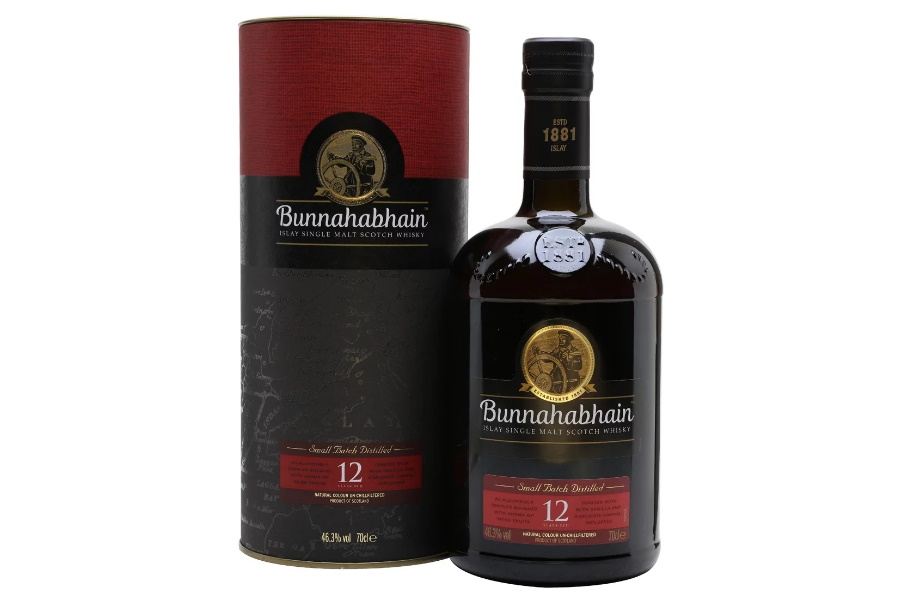 15. Bunnahabhain
While we're still roaming around Islay, let's stop at yet another one of the island's relatively few active distilleries. In the game since 1881, Bunnahabhain releases a modest selection of core statements and the occasional one-off. This is good Scotch and often great Scotch. Pick up one of the brand's more expensive releases and you might even think it's the best Scotch. We'll wait here for you to find out and tell us.
Region: Islay
Founded in: 1881
Best-known expression: 12 Year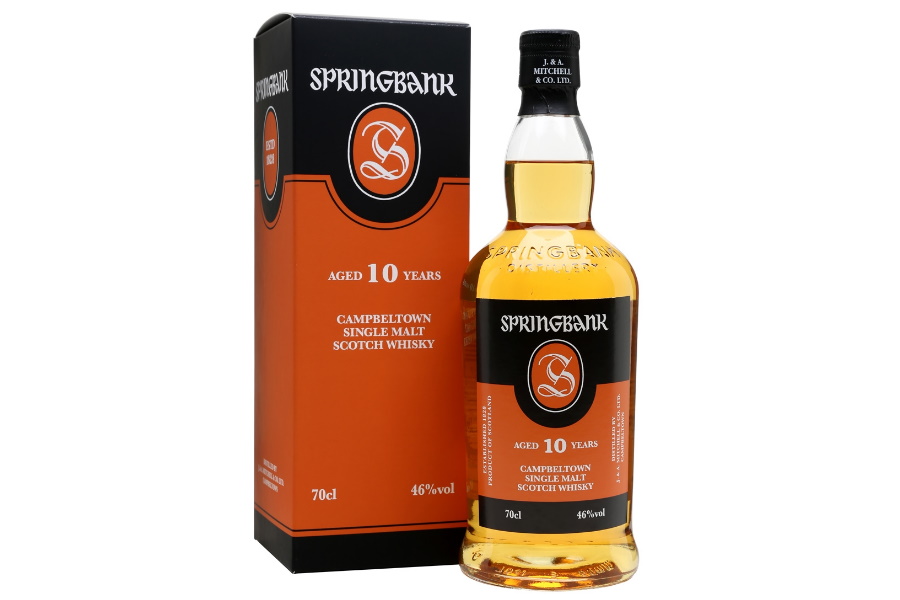 16. Springbank
Family owned and operated, Springbank is Scotland's oldest independent distillery and one of the last brands standing in the once-thriving region of Campbeltown. The standard 10 Year single malt is distilled 2.5 times and mildly peated, leading to a wonderfully diverse profile. A hard-working brand if there ever was one, it performs 100% of the production (malting, ageing, bottling, etc) on-site.
Region: Campbeltown
Founded in: 1828
Best-known expression: 10 Year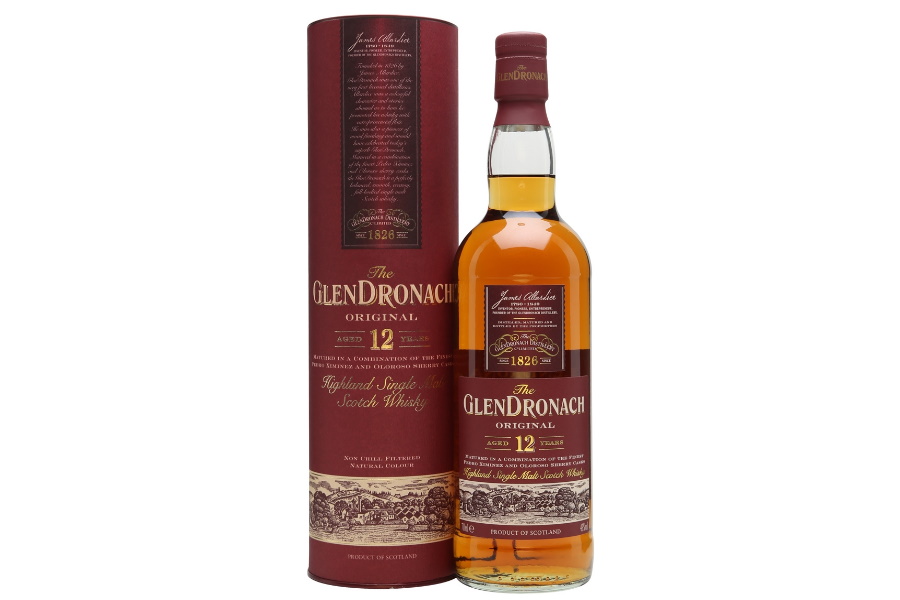 17. The GlenDronach
One look at the rich red colour of The Glendronach Original 12 Year and you've already got sherry on the mind. Unsurprisingly, the whisky is matured in a combination of Oloroso and Pedro Ximenez ex-sherry casks, paving the way for luscious colour and taste alike. When only the biggest flavour explosion will suffice, accept nothing less than The GlenDronach Parliament 21 Year Old. That said, the privilege will cost you.
Region: Highland
Founded in: 1826
Best-known expression: The Original 12 Year
18. Kilchoman
The first new distillery to be built on the island of Islay in 124 years, Kilchoman has come a long way in precious little time. As the owner of nearby Rockside Farm, the brand oversees every single aspect of production, going from barley to bottle. The 100% Islay series, in particular, represents grain-to-glass in the truest sense of the concept. We expect more great things from this veritable newcomer.
Region: Islay
Founded in: 2005
Best-known expression: Machir Bay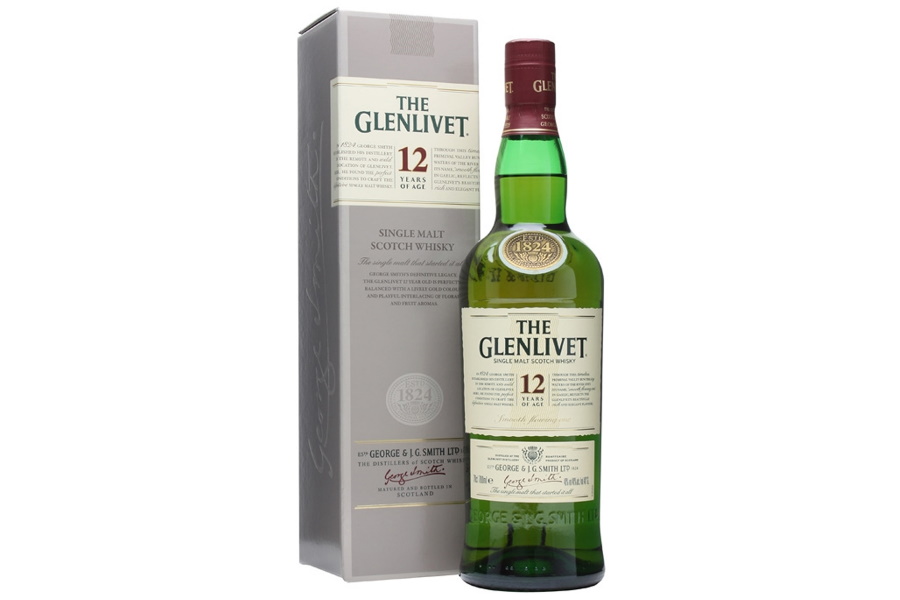 19. The Glenlivet
Since first launching in 1824, The Glenlivet has ceased operations just once over the course of its lifespan and that was for a little event called WWII. Bigger now than ever before, it's the second-best-selling single malt Scotch whisky brand in the world (first place goes to Glenfiddich). Its core range is anchored by some straightforward sippers, namely the 12 Year and the Founder's Reserve. We're personally more partial to the 18 Year or the Nadurra 16 Year, the latter of which is bottled at cask strength.
Region: Speyside
Founded in: 1824
Best-known expression: 12 Year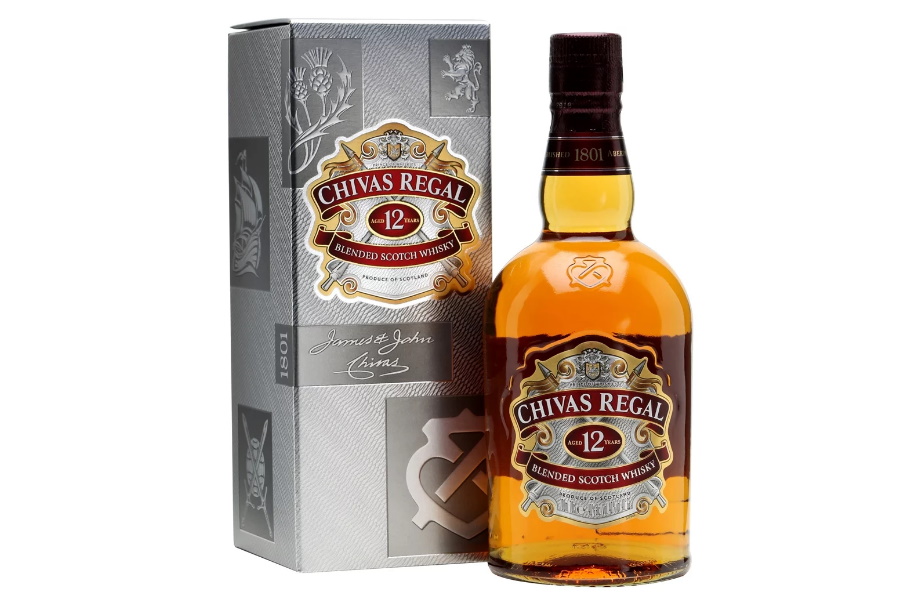 20. Chivas Regal
Given the domination of single malts on our list of the best Scotch whisky brands, let's make way for this renowned blender. A number of Chivas Regal's top-shelf entries have taken home major awards, including Gold and Double Gold in the San Francisco World Spirits Competition. While we'd never refuse a glass of the 12 Year, it's the 25 Year or the Regal XV we're really after.
Founded in: 1801
Best-known expression: 12 Year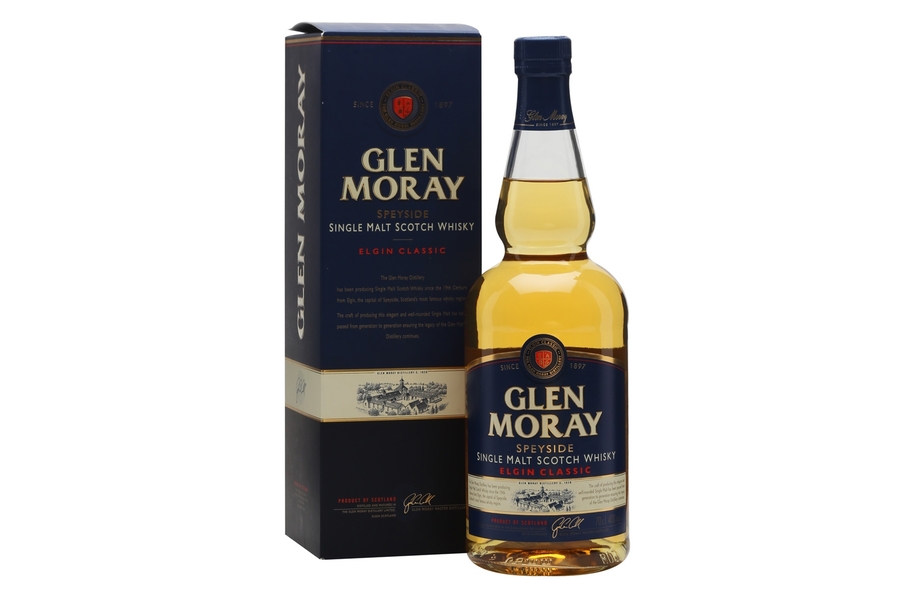 21. Glen Moray
For a taste of classic Speyside Scotch, look no further than Glen Moray. Located in one of Scotland's oldest towns, the distillery has been crafting quality single malts on the banks of the River Lossie for over 120 years. Passion is fundamental to the operation and the resulting whisky imparts an impeccable sense of balance and consistency.
Region: Speyside
Founded in: 1897
Best-known expression: Elgin Classic
General FAQ
Which is the best Scotch Whisky?
There are far too many variables to denote an all-time best Scotch whisky. That said, statements such as Lagavulin 16 Year Old, The Macallan Fine Oak 21 Year, The Balvenie 21 Year Old Port Wood, and Highland Park 18 Year Old are cherished by seasoned drinkers worldwide. That's not to mention highly sought-after releases such as the Bowmore 50 Year or The Macallan M, which occupy a category all their own.
Is Scotch a whiskey?
Scotch is whisky and the differences between whisky and whiskey boil down to region while remaining somewhat interchangeable. Hence, Scotch is whiskey from a technical perspective.
What does Scotch Whisky mean?
Scotch whisky must be produced at a distillery in Scotland and crafted in accordance with specific regulations. All Scotch whisky must be aged for a minimum of 3 years.
What brands are Scotch?
Johnnie Walker, Chivas Regal, and Dewar's are just a few brands that make and distribute blended Scotch whisky. Glenmorangie, Glenfiddich, The Glenlivet, and The Macallan are a few brands that make and distribute single malt Scotch whisky.
You may also like:
15 Best Irish Whiskey Brands
11 Best Japanese Whisky Brands
20 Best Bourbon Whiskeys