Located on the Rhinns of the isle of Islay, Bruichladdich Distillery has been doing things differently since their founding in 1881. To this day, they remain built around a spacious courtyard, which sits on a slope to allow gravity feeding from mash to spirit house. It's but one amongst a number of time-tested traditions that the distillery maintains, leading to a single malt of conspicuous quality. You won't find computers or technicians in lab coats in these parts, just passionate experts who rely on human senses when crafting some of the best Scotch whisky you'll ever taste.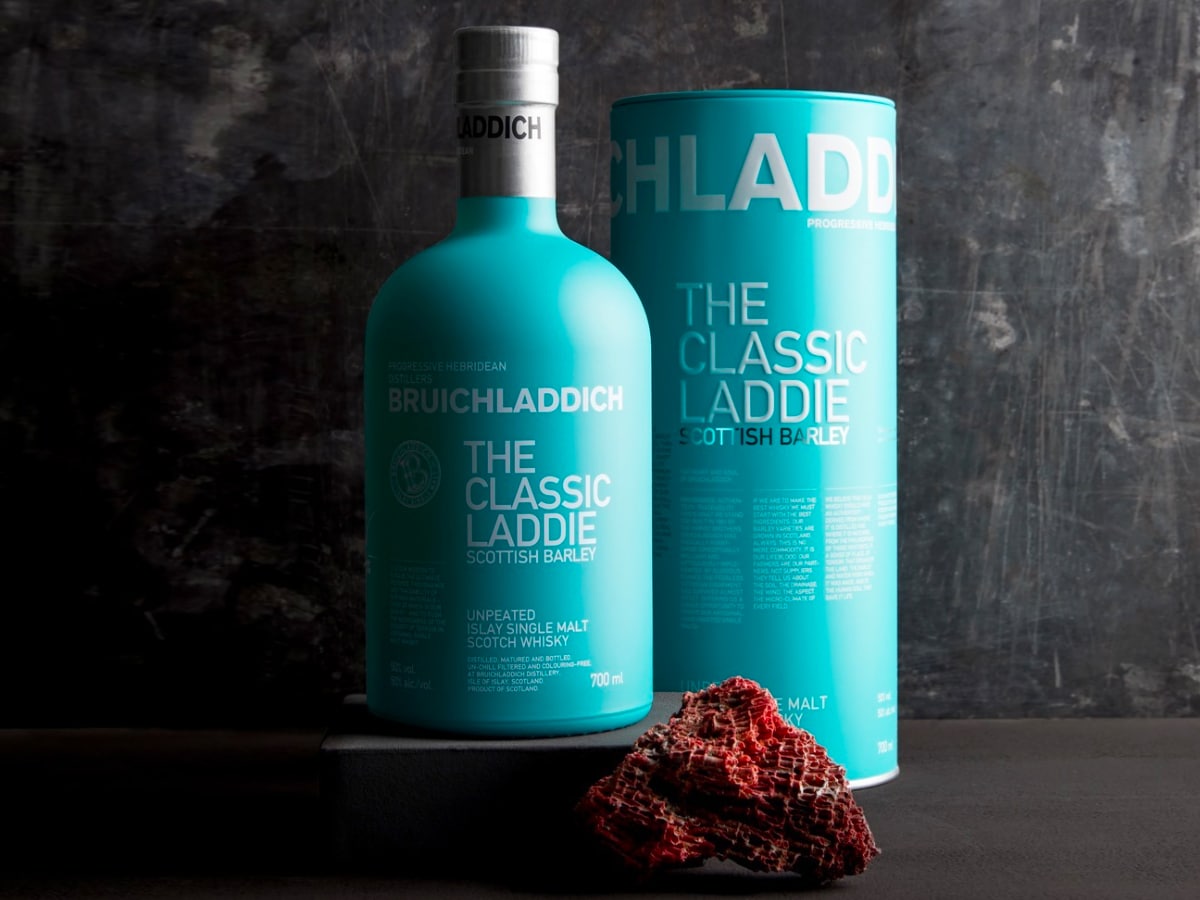 A History of Exceptionalism
"If it ain't broke, don't fix it," as the saying goes, and Bruichladdich definitely takes this message to heart. This is a distillery that doesn't concern itself with modern trends of scientific methods, rather the ongoing tradition of hard-earned expertise. Not only have they occupied the same plot of land for over a century, but their team continues to uphold the values, techniques, and even equipment of their distinguished predecessors.
Take the distillery's solitary wash still, for example, which may very well be the oldest in Scotland. Its tall and long-necked design was quite revolutionary when first introduced back in the late 1800s, producing a soft and slightly floral whisky. Recently renovated, it still churns out the same tier of elegant spirit to this day, the kind for which Bruichladdich is rightly famous.
Then we have the aforementioned technique of allowing the mash to flow naturally downward on its way to the spirit house. From over a century ago to this very day, Bruichladdich understands that the minimum intervention of pre-fermented wash, the better. The proof is in the pudding and by that, we mean some of the most highly regarded whisky in the world. Each rewarding sip is a testament to the distillery's thriving heritage, which places permanent value on the tradition of human artisanship.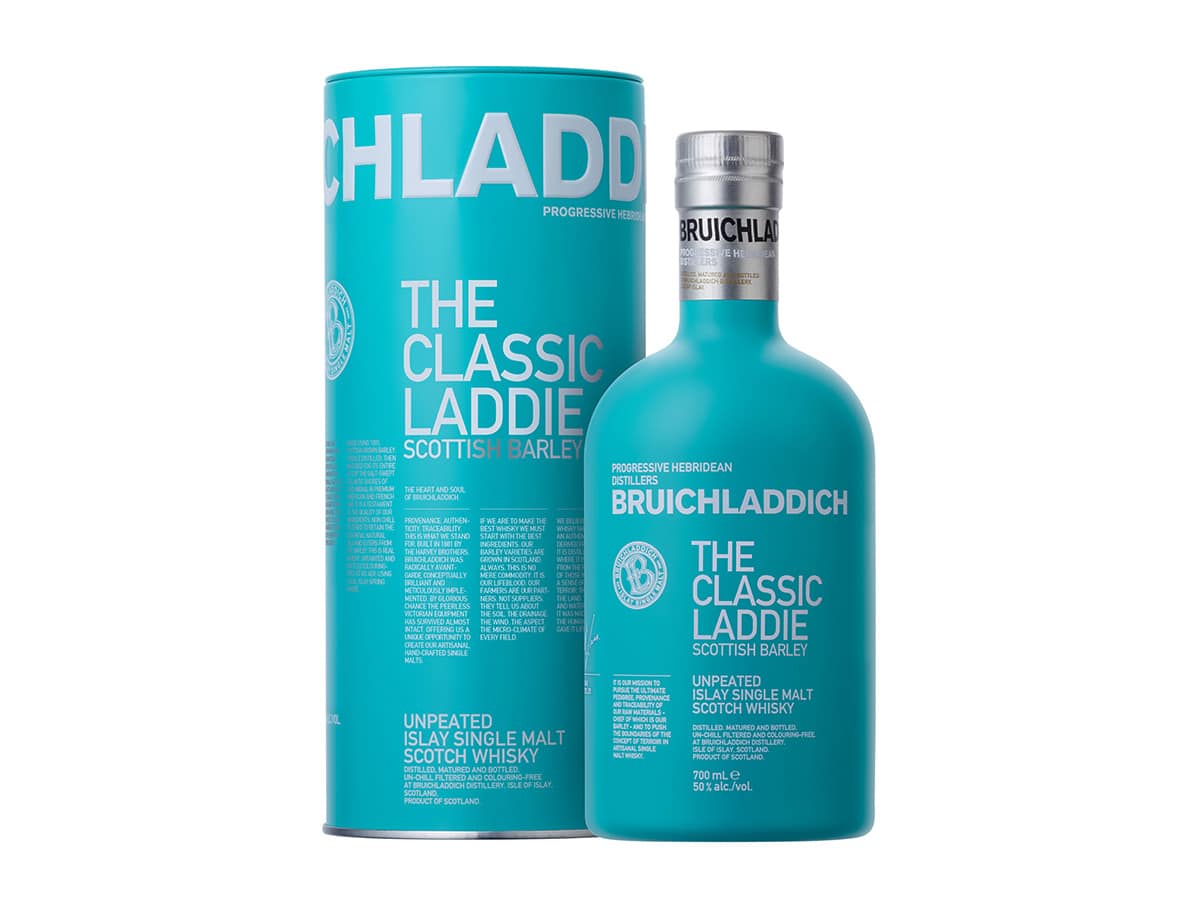 The Classic Laddie
Amongst Bruichladdich's impeccable slate of award-winning whiskies, The Classic Laddie remains their signature calling card. Crafted by Head Distiller Adam Hannett, this unpeated single malt showcases the distillery's floral and elegant house style. It's made from 100% Scottish-grown barley, trickle distilled, then matured for its entire life by the shores of Lochindaal in premium American oak. Refined on the nose and palate alike, its refreshing character is literally decades in the making.
Meanwhile, no two vintages of The Classic Laddie are exactly the same. Behind each release is not so much a core recipe, but a foundational distilling philosophy. Striving for quality over consistency, Bruichladdich embraces the shifting nature of their barley—which can vary based on provenance—as well as their ever-growing range of casks. Hence, every batch will deliver subtle nuances whilst staying true to the whisky's floral and elegant character.
To open a bottle of The Classic Laddie and pour yourself a dram is to first behold its pure and golden colour, reminiscent of sunlight on fields of early summer barley. Then comes its rich and vibrant nose of barley sugar, light mint, and freshly cut flowers, along with an underlying maritime essence. Add a few drops of water to awaken scents of caramelised fruit and lemon drops out of their hidden slumber.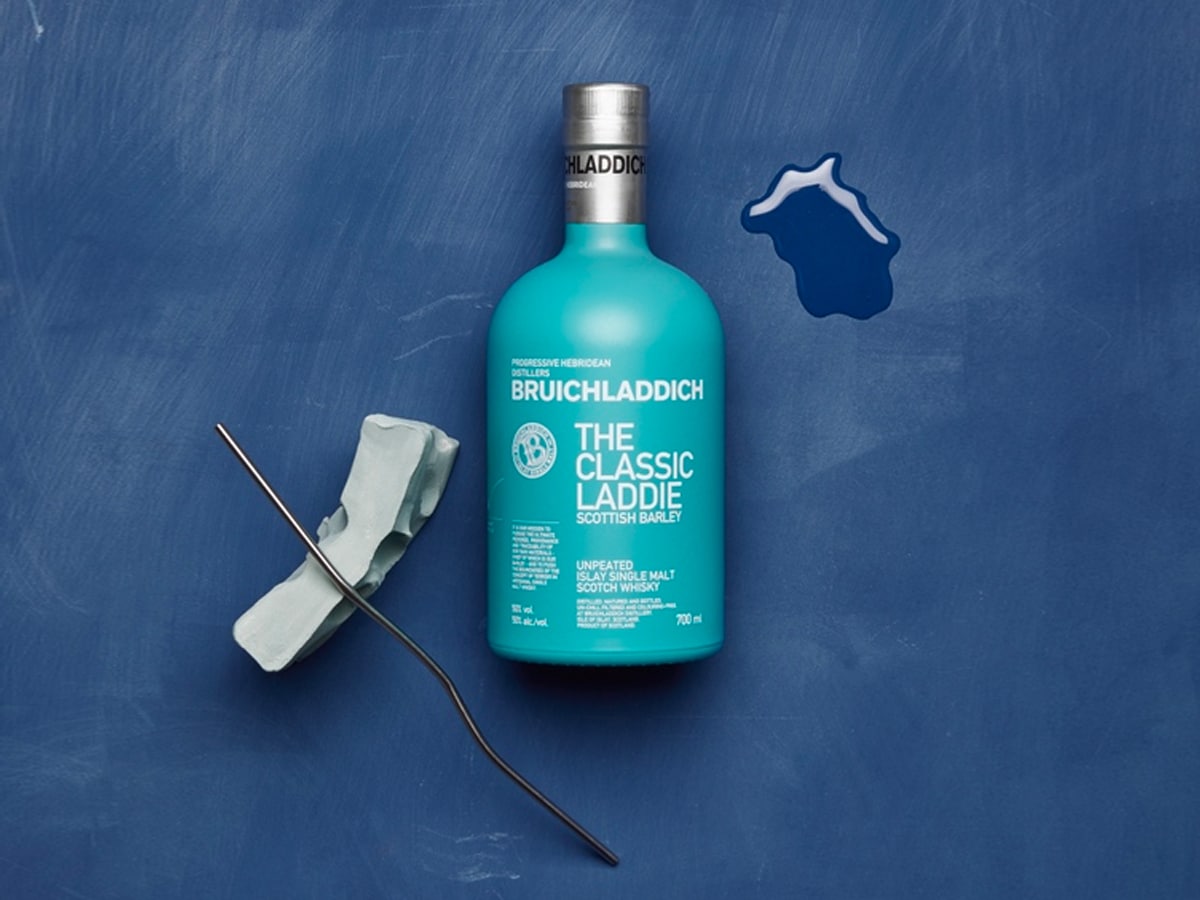 At long last, it's time to take your first sip. Upon entry, you'll notice the whisky's silky texture and its refined balance of sweet oak and barley. Fruit flows in on a salty and effervescent breeze, bringing notes of brown sugar and sweet malt along with it. As versatile these flavours might be, what you're really tasting is the optimal character of pure Scottish-grown barley. The ingredient comes as a result of the unique combination between ideal climate, high latitude, and soil types that can only be found in Scotland.
Trailing out on a warm and unforgettable finish, The Classic Laddie completes its journey through your senses. You've just tasted the purity of tradition, which extends to the ingredients and techniques alike. There's a reason Bruichladdich stays utterly faithful to methods from over a century ago, when time moved at a slower pace. Occupying the same location—and even using the same equipment—all these years later, the distillery puts the power of human artisanship on bold and beautiful display.