10 Tennessee Whiskeys That Aren't Jack Daniel's
If you don't know much about Tennessee whiskey, that's okay. For many casual whisk(e)y drinkers, Tennessee whiskey is Jack Daniel's and Jack Daniel's alone. But, while this historical, wildly popular brand has a fairly large shadow over the southern US state, myriad other brands are making high-quality, flavourful whiskey in The Volunteer State.
Best Tennessee Whiskeys That Aren't Jack Daniel's
RELATED: Want to learn more about whisky? Check out our comprehensive guide to whisky here.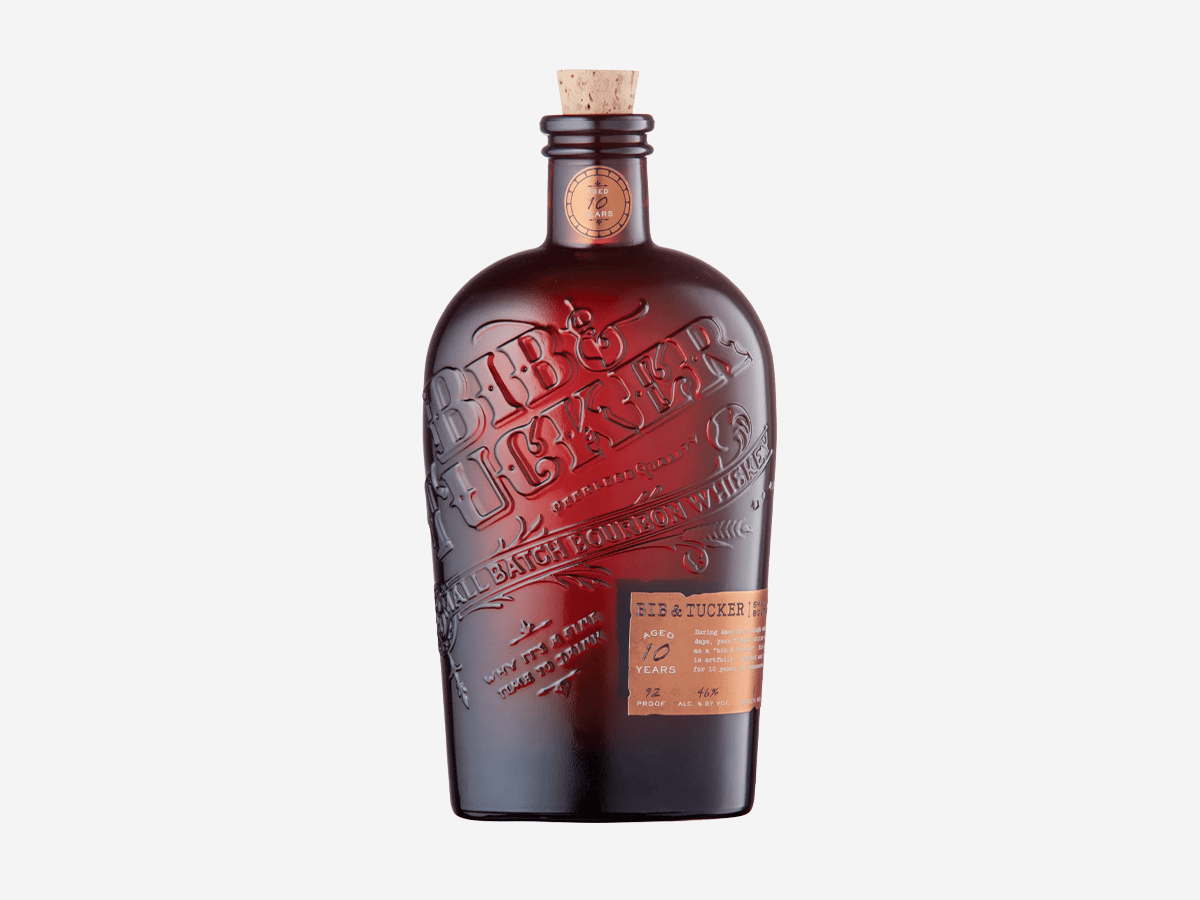 1. Bib & Tucker 10-Year Bourbon
Brand: Bib & Tucker
Release: 10-Year-Old
Style: Small batch
ABV: 46%
Price: USD$90
Don't believe your cousin telling you that bourbon can only be made in Kentucky. Tennessee's Bib & Tucker makes a handful of award-winning bourbons. One of our favourites is Bib & Tucker 10-Year Bourbon. This small-batch, 92-proof, non-chill filtered bourbon is matured for a minimum of ten years in new, charred American oak barrels. This results in a full-flavoured, complex whiskey with notes of caramel corn, vanilla beans, pipe tobacco, and rich, oaky wood. After you try this whiskey, we implore you to branch out and discover Bib & Tucker's whole line of flavourful expressions.
Buy it here (Bib & Tucker) Buy it here (Dan Murphys)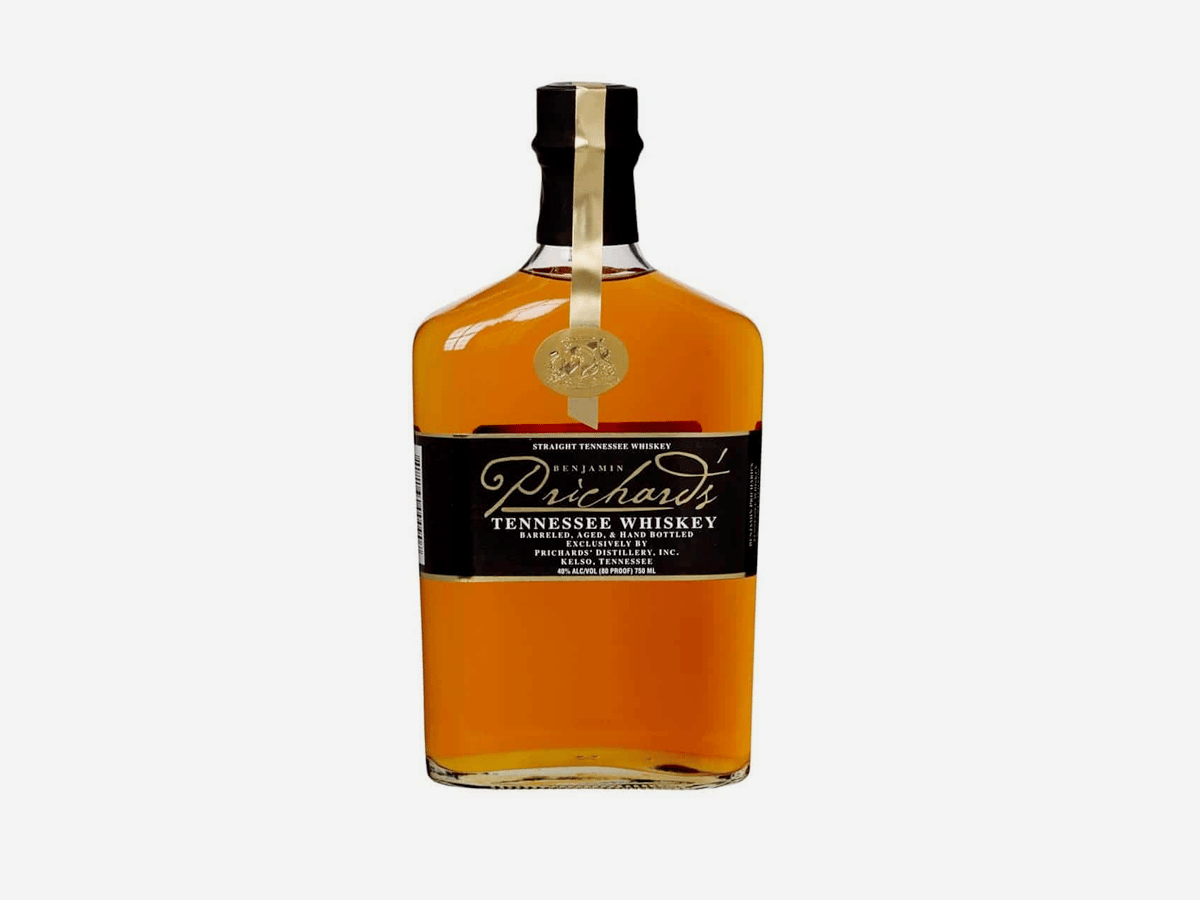 2. Prichard's Tennessee Whiskey
Brand: Benjamin Prichard's Tennessee Whiskey
Release: Prichard's Straight Tennessee Whiskey
ABV: 40%
Price: AUD$75
The only Tennessee whiskey brand that doesn't implement the Lincoln County Process, Prichard's has been making whiskey the same way since the early 1800s. This white corn-based whiskey is distilled in traditional pot stills and is known for its bold, rich flavour profile of raisins, dried cherries, treacle, toffee, vanilla beans, and rich oak. It's a complex sipper perfect for a chilly evening. This is the type of whiskey you'll want to savour and then buy another bottle to enjoy on a rainy day.
Buy it here (Prichard's) Buy it here (Drizly)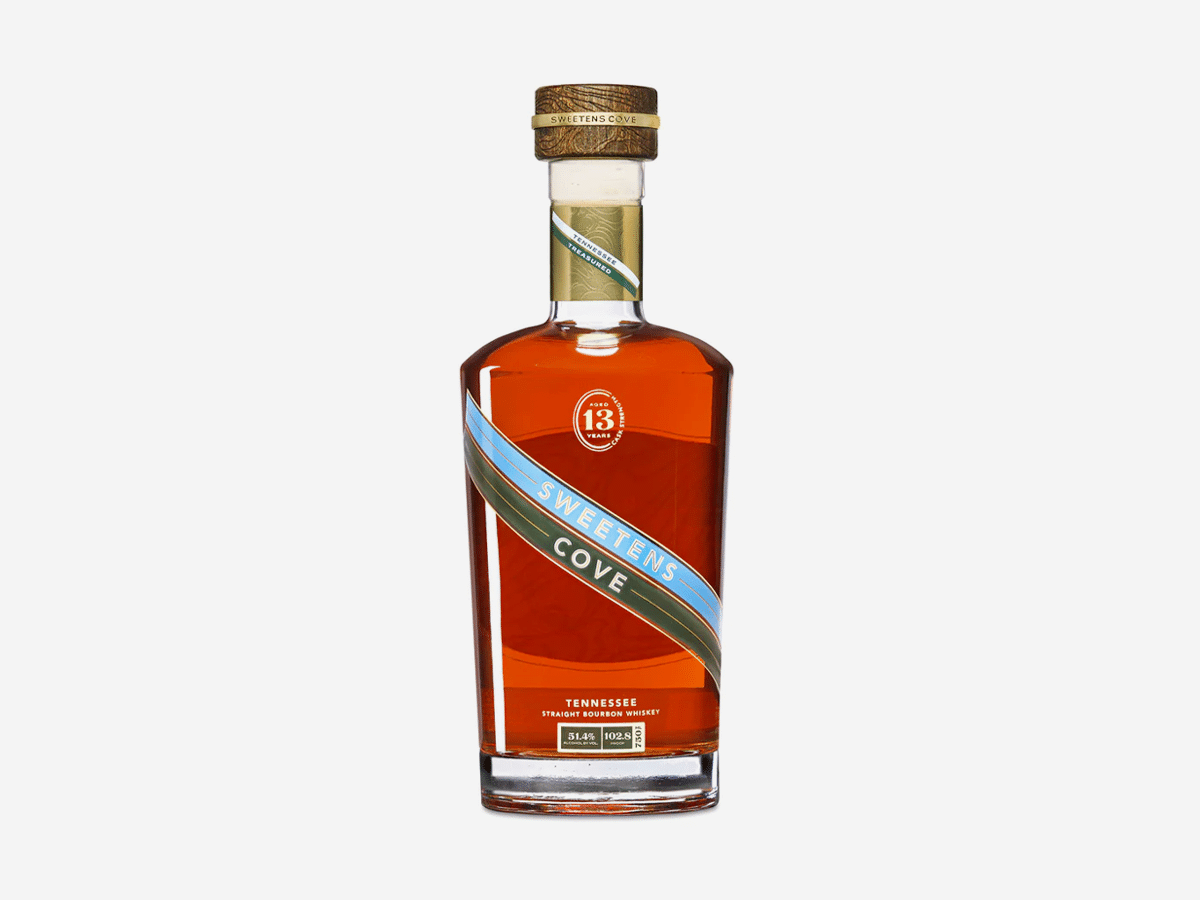 3. Sweetens Cove Tennessee Blended Bourbon
Brand: Sweetens Cove
Release: Tennessee Blended Bourbon
Style: Blended
ABV: 56.5%
Price: USD$85
Sometimes celebrity brands can be more flash than actual substance. But this isn't the case with Sweetens Cove, a brand in which Peyton Manning and Andy Roddick are partners. This blend is a marriage of four, six, and sixteen-year-old bourbons. This results in a multi-layered, nuanced whiskey with hints of butterscotch, toasted vanilla beans, raisins, oak, and wintry spices. Even if you don't care about American football or tennis, you can still enjoy this mellow, easy-drinking whiskey.
Buy it here (Sweetens Cove) Buy it here (Wine Searcher)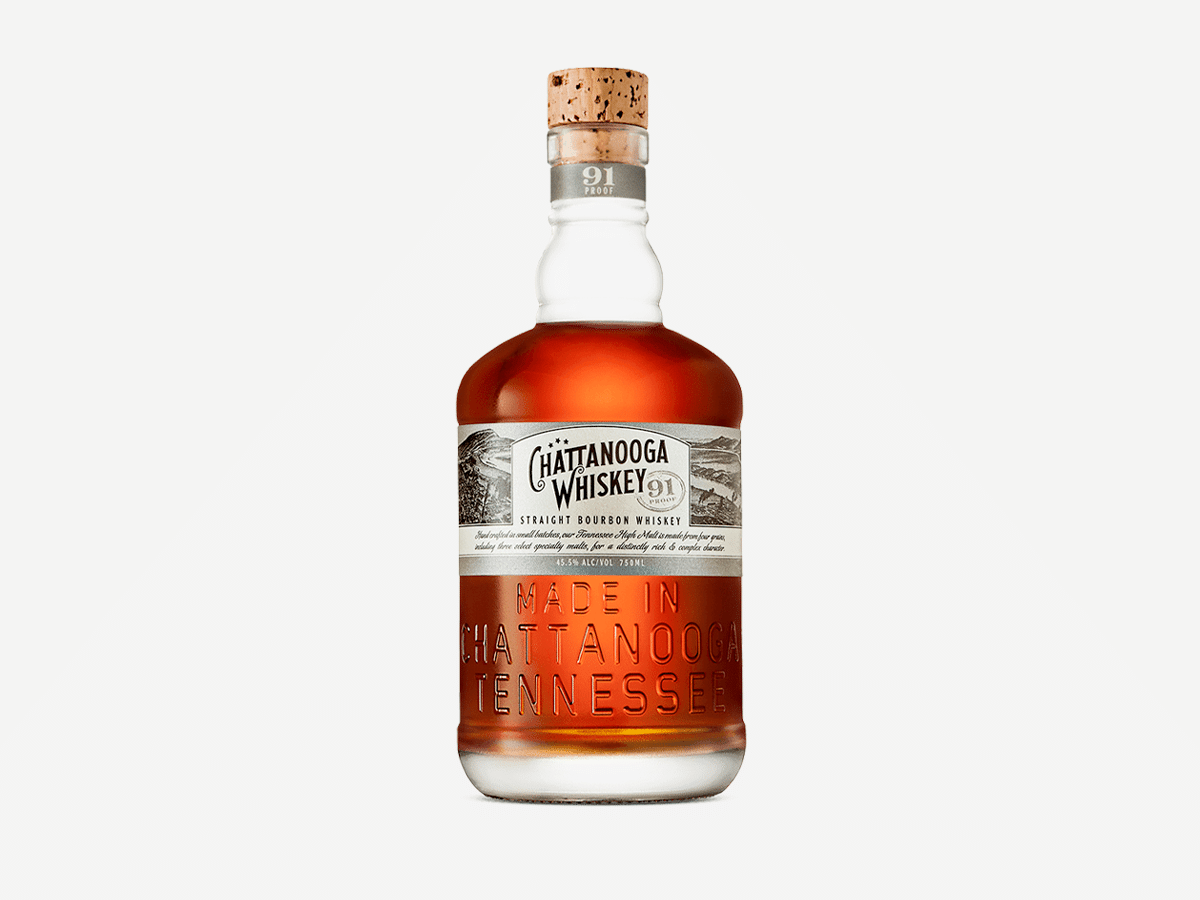 4. Chattanooga Whiskey 91
Brand: Chattanooga Whiskey
Release: Whiskey 91
Style: Straight Bourbon Whiskey
ABV: 44.5%
Price: USD$35
This whiskey is known as "Barrel 91" to Chattanooga's distillers. It consists of barrels picked from the first 100 aged at the distillery. This four-grain whiskey is distilled in column stills before being matured for at least two years in charred and toasted casks. After the initial two years, the whiskey enters to solera finishing process in a 4,000-gallon charred solera finishing barrel. This creates a unique, complex whiskey with flavours of dried fruits, sweet honey, caramel corn, vanilla, and oaky wood. It's a great whiskey for mixing into your favourite cocktails but is equally great as a neat slow sipper.
Buy it here (Chattanooga) Buy it here (Vintage Cellars)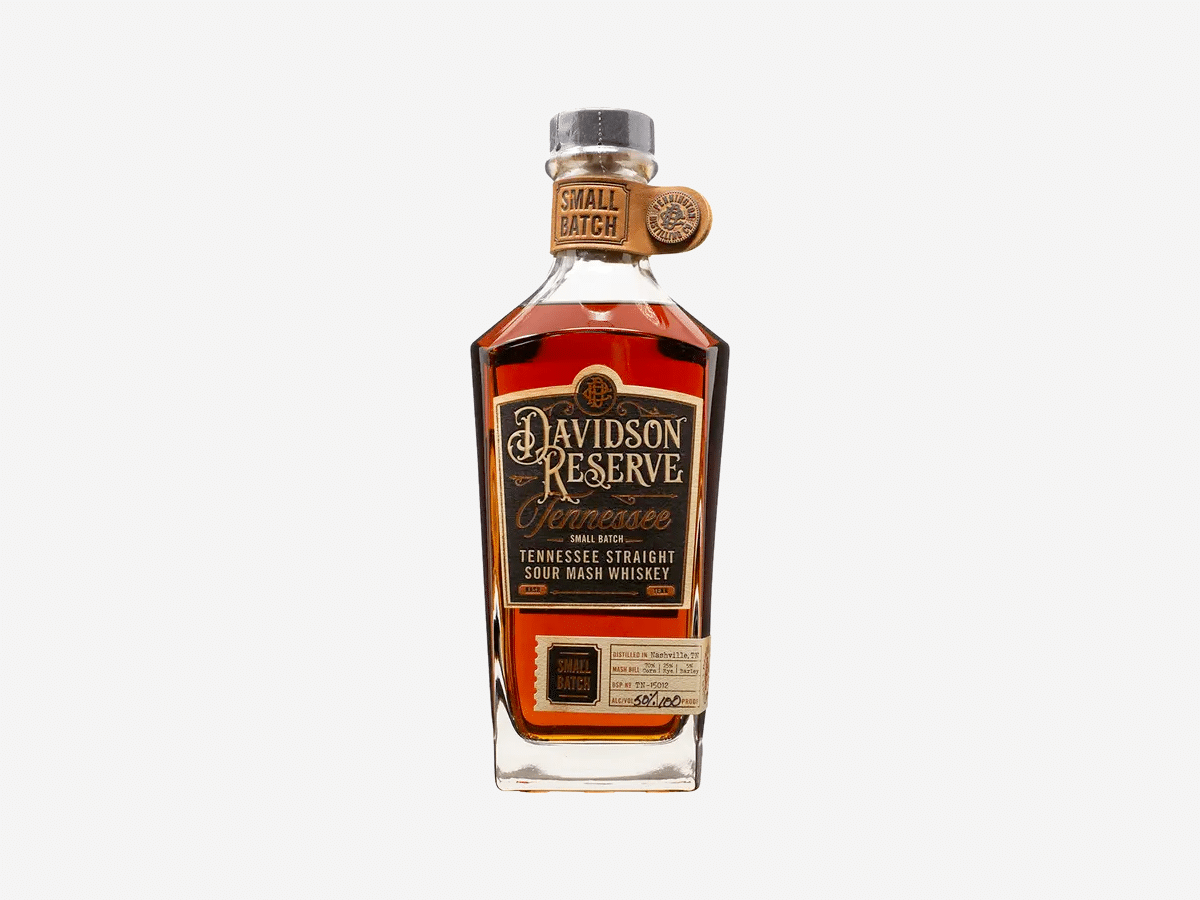 5. Davidson Reserve Tennessee Whiskey
Brand: Davidson Reserve
Release: Tennessee Whiskey
Style: Straight Tennessee Whiskey
ABV: 50.8%
Price: USD$59
The first four-year-old Tennessee whiskey produced in Nashville since prohibition, Davidson Reserve Tennessee Small Batch Bourbon has a high-rye mash bill consisting of 70 per cent corn, 25 per cent rye, and 5 per cent barley. It's distilled two times before being filtered through virgin Tennessee sugar maple charcoal. Bottled at a bold 100-proof, it's known for its notes of graham crackers, treacle, vanilla beans, caramel, dried fruits, and toasted marshmallows. It's big, bold, and higher proof than many of the other whiskeys on this list. It's best enjoyed neat, on the rocks, or with a few dashes of water to open it up.
Buy it here (Davidson Reserve) Buy it here (Wine Searcher)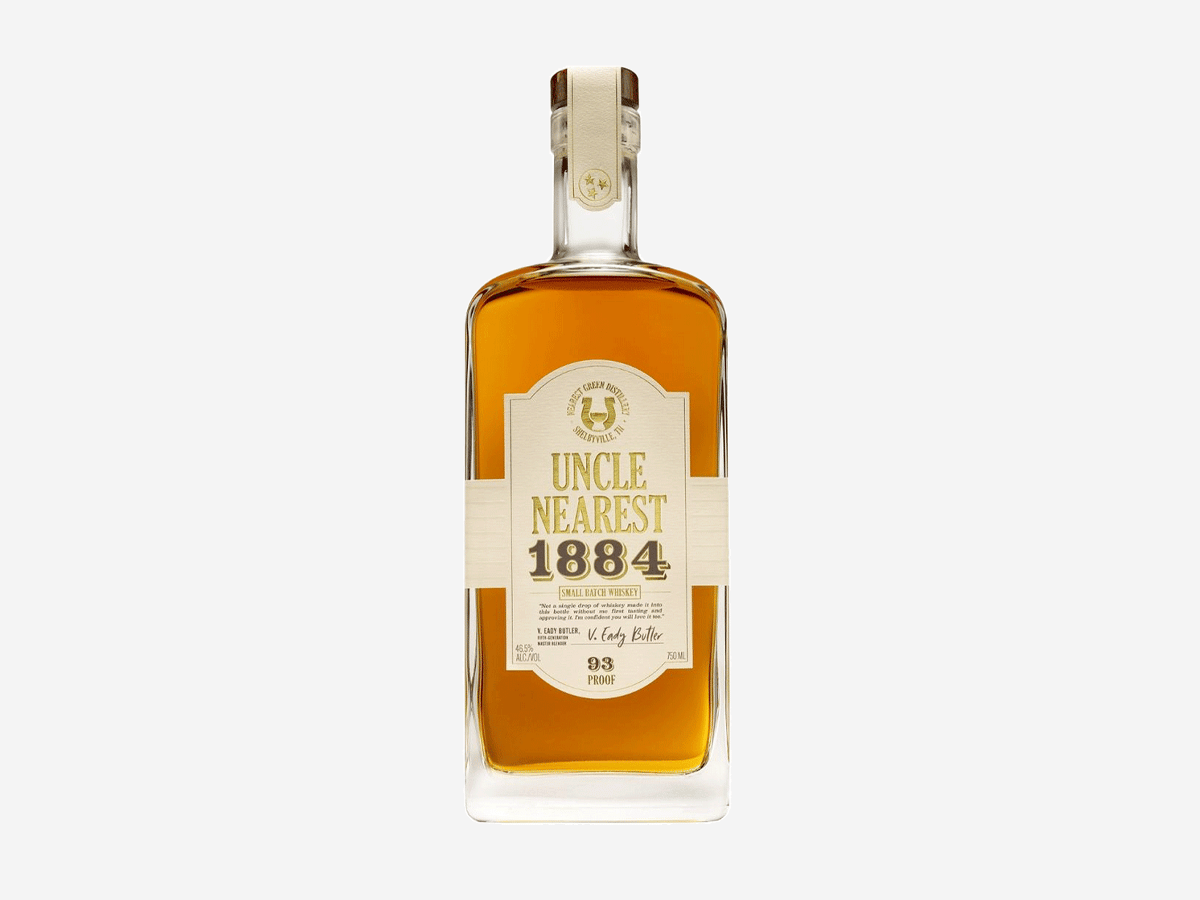 6. Uncle Nearest 1884 Small Batch Whiskey
Brand: Uncle Nearest
Release: 1884 Small Batch Whiskey
Style: Small Batch
ABV: 46.5%
Price: USD$65
In the last few years, Uncle Nearest has arrived on the scene in a big way. Named for Nathan "Nearest" Green, a freed slave who has become known in recent years as the man who actually taught Jack Daniel how to distil in the 1800s. The brand has a few memorable expressions, but our favourite is its 1884 Small Batch Whiskey. This award-winning whiskey is known for its flavours of pipe tobacco, chocolate, vanilla, oak, and light wintry spices. This whiskey is best enjoyed neat or on the rocks overlooking a large body of water.
Buy it here (Uncle Nearest) Buy it here (Reserve Bar)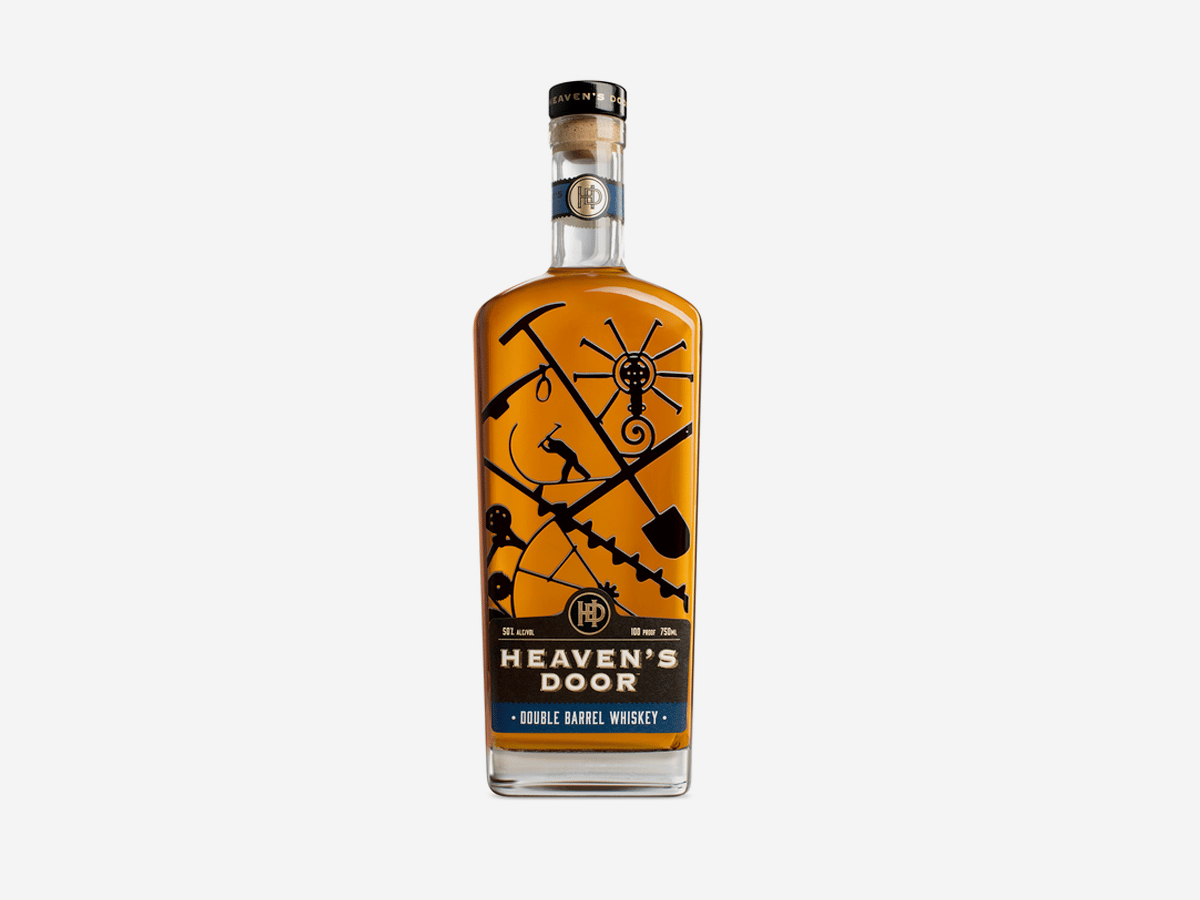 7. Heaven's Door Double Barrel Whiskey
Brand: Heaven's Door
Release: Double Barrel Whiskey
Style: Small Batch
ABV: 50%
Price: USD$200
Co-created by iconic folk singer Bob Dylan, Heaven's Door is known for its high-quality, small batch whiskeys. One of our favorites is its Heaven's Door Double Barrel Whiskey. This is a blend of three different whiskeys (two from Tennessee using a classic bourbon mash bill and one straight rye whiskey) with a minimum age of six years. After blending, the whiskey ages for another year in virgin, heavily-charred American oak casks before being maple charcoal filtered using the aforementioned Lincoln County Process. This results in a bold, spicy whiskey with flavours like dried cherries, candied orange peels, toasted coconut, vanilla, and wood char.
Buy it here (Heavens Door) Buy it here (My Bottle Shop)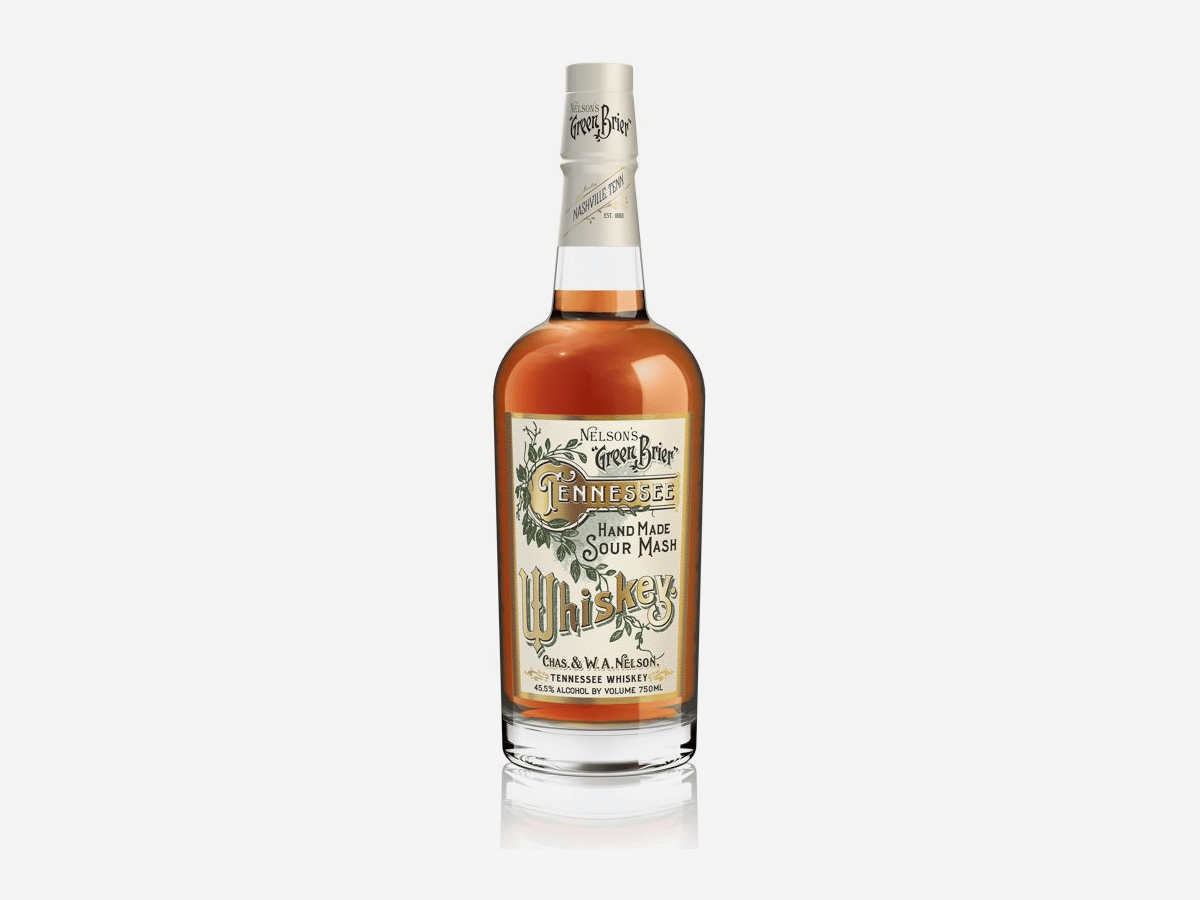 8. Nelson's Green Brier Tennessee Whiskey
Brand: Nelson's Green Brier Distillery
Release: Tennessee Whiskey
Style: Original Small Batch
ABV: 45.5%
Price: USD$30
This classic, pre-prohibition whiskey has its genesis back in 1909. It was recently brought back by the great-great-great grandsons of the original whiskey makers using the same family recipe. Like most of the Tennessee whiskeys on the market, this wheat-heavy whiskey, award-winning whiskey is aged in new, charred oak casks and filtered through sugar maple charcoal. This results in an indulgent, slow-sipping whiskey with hints of caramel apples, cinnamon sugar, vanilla beans, dried fruits, and charred oak. Pay homage to this pre-prohibition throwback by sipping it neat on an unseasonably cool evening.
Buy it here (Green Brier Distillery) Buy it here (Wine Searcher)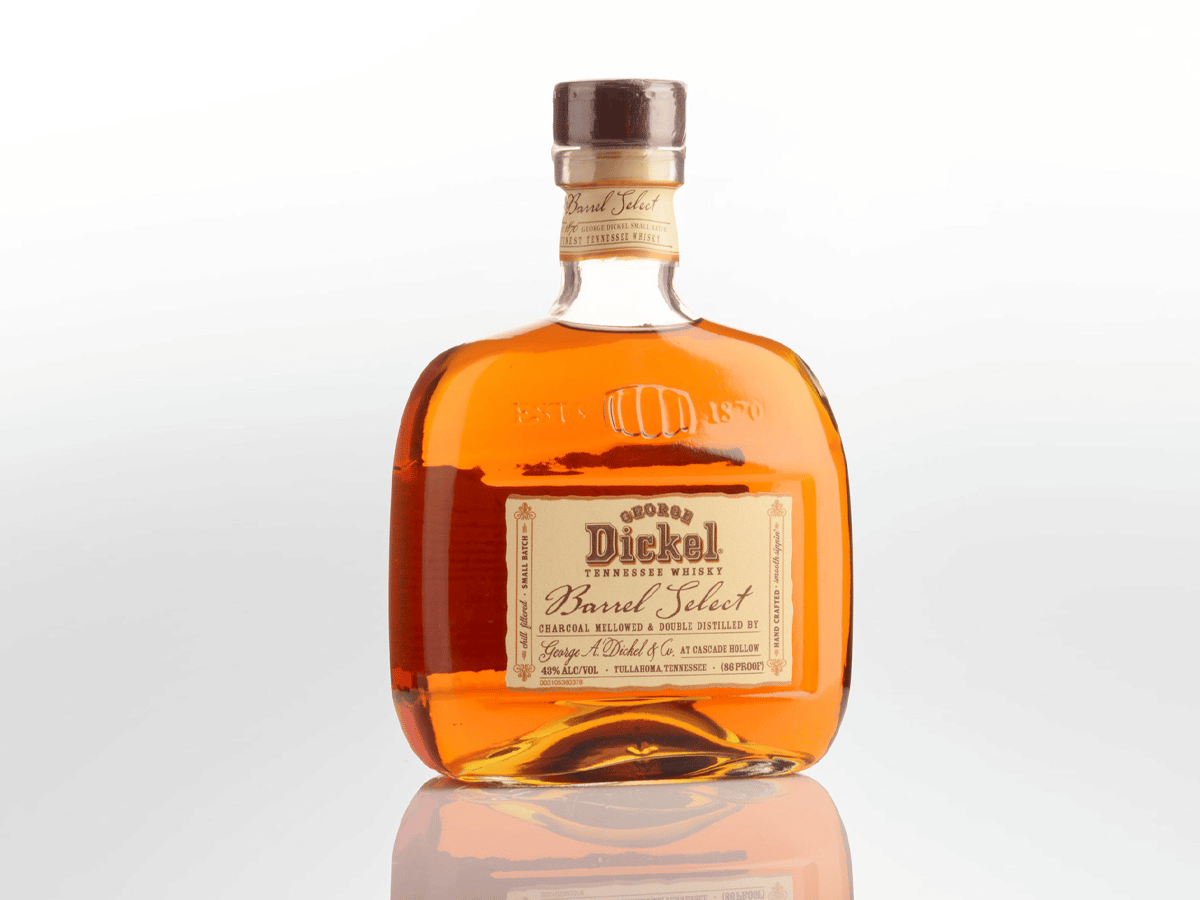 9. George Dickel Barrel Select Tennessee Whiskey
Brand: George Dickel
Release: Barrel Select Tennessee Whiskey
Style: Small Batch
ABV: 43%
Price: USD$250
While Jack Daniel's is the most famous whiskey brand in Tennessee, George Dickel is absolutely the second most well-known. And while the brand makes myriad noteworthy whiskey, we really enjoy its George Dickel Barrel Select. This highly coveted, award-winning whiskey consists of hand-picked barrels selected by George Dickel's master distiller. Each whiskey is aged for a minimum of nine full years and then blended to create a masterful expression featuring flavours of toasted vanilla beans, butterscotch, fresh leather, oak, and gentle, warming wintry spices at the very finish.
Buy it here (George Dickel) Buy it here (Nick's)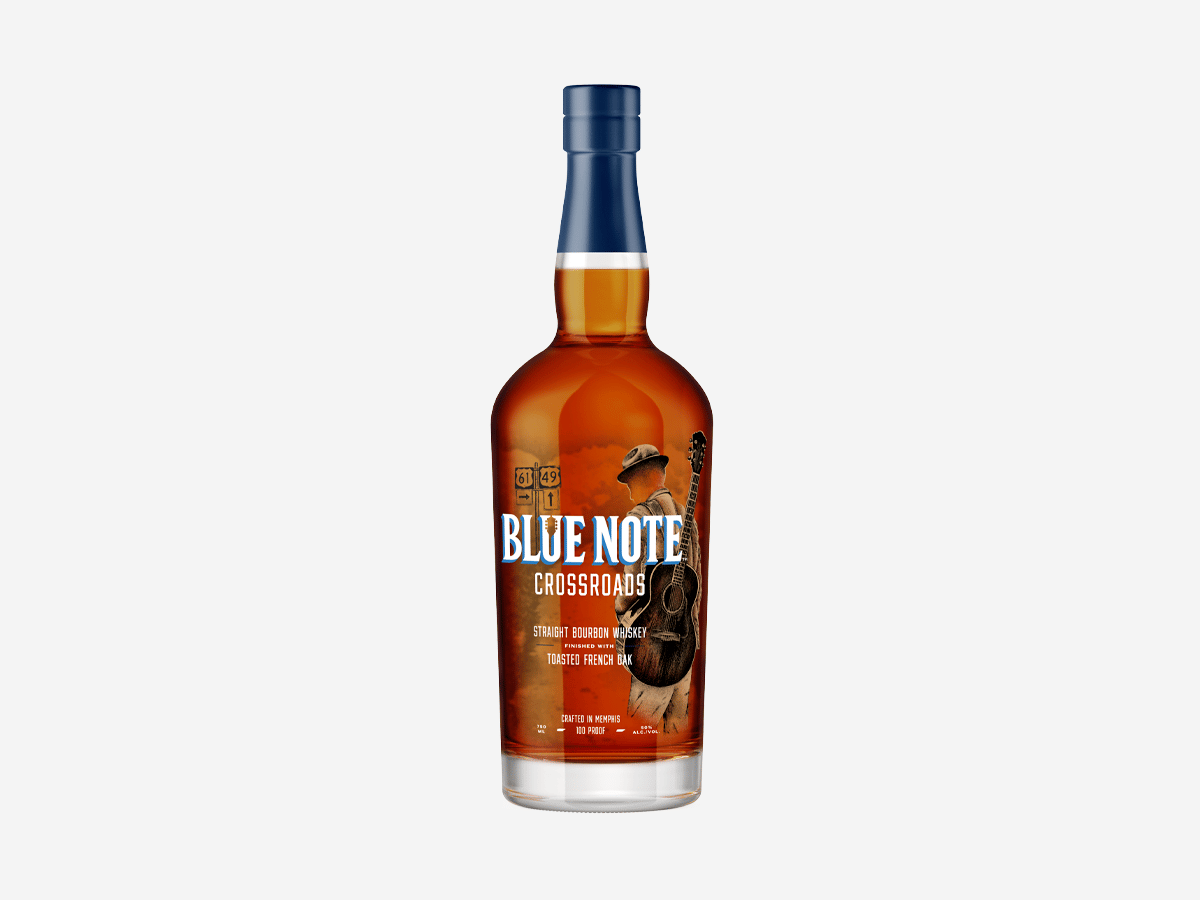 10. Blue Note Crossroads Straight Bourbon
Brand: Blue Note Bourbon
Release: Crossroads Straight
ABV: 50%
Price: USD$40
This Memphis, Tennessee-produced whiskey is called Blue Note Crossroads Straight Bourbon as a tribute to "The Crossroads" in Mississippi where according to folklore. a musician named Robert Johnson sold his soul to the devil to gain superior musical talent. This award-winning, non-chill filtered bourbon whiskey was finished in French oak casks to create a complex, flavourful expression that begins with a nose of dried cherries, vanilla, and cinnamon. The palate continues this trend with flavours of candied pecans, honey, vanilla, caramel, and charred wood.
Buy it here (Blue Note Bourbon) Buy it here (Wine Searcher)
What is Tennessee Whiskey?
If you've come this far, you really need to learn about what exactly makes a whiskey a "Tennessee whiskey". It's more than simply being produced in the US state. There is an actual legal definition of Tennessee whiskey as of 2013. For those who are a little more well-versed in whiskey, the definition sounds eerily similar to bourbon whiskey. If you want to check out a comprehensive guide to whiskey types, check out our complete rundown on the spirit.
Tennessee Whiskey Rules
To be considered a Tennessee whiskey, it must be made from at least 51 per cent corn and matured in new, charred American oak barrels for at least two years. While bourbon has a few other rules, Tennessee whiskey deviates with one extra process. It's filtered through charcoal using what is referred to as the Lincoln County Process (although a brand called Prichard's is the one exception to the rule and somehow still qualifies as a Tennessee whiskey).
And, while this is a legal definition of a Tennessee whiskey specifically, the state is also home to many high-quality rye whiskeys, single malts, and bourbons. And while they don't meet the state's legal requirement to be called "Tennessee whiskey" on their labels, they still qualify for our list due to obvious geography.
How Man of Many Chose this List of Best Tennessee Whiskeys That Aren't Jack Daniel's
This list of the best Tennessee whiskies that aren't Jack Daniel's has been collated by Man of Many's experienced team of drinks writers and reviewers. In addition to tasting every whisky on this list, we also turned to the wider public for their overall ratings. Our list takes into account three major perspectives to determine the overall rating. In addition to our own opinions, we take into account reviews via alcohol retailer Dan Murphys and the Australian drinks forums such as Master of Malt and The Whisky Wash. Each whisky identified in the list was measured on:
Flavour profile
Value for money
Appearance
Interested in more whisky stories? Here are a few stories to get you started:
Alternatives to Tennessee Whiskeys
Whisky Types
Whisky by Region
Whisky Price
Whisky Gifts
General FAQs
What is Tennessee Whiskey?
Rennessee whiskey is a distinct style of whiskey that must follow as strict set of rules and regulations. Namely, the elixir can only be produced in the state of Tennessee and must go through a charcoal filtering process.
What is the most popular Tennessee whiskey?
The most popular Tennessee whiskey is Jack Daniel's. An iconic drop, the spirit has became a staple of the state, selling over 13 million 9 liter cases across the globe in 2021.