How to Make the Pefect Whisky Sour for World Whisky Day
Some describe it as an after-dinner pleasure, others a sturdy wake-up call. Whatever your opinion, you can't deny the Whisky Sour cocktail is one of the world's most iconic and classic barroom innovations. But have you ever tried to make one yourself? Well, this Saturday, May 16 might just be your perfect excuse to test out your skills. World Whisky Day is upon us again and it marks the ideal occasion to bust out the barware and step into the cocktail kitchen. To help you from making a mess and wasting the good stuff, the team at Man of Many have put together the best Whisky Sour recipe you'll find anywhere.
Almost all of us have heard the name Whisky Sour before, some may have ever given it a crack in the past, but the drink is making a serious comeback of late, and of course, it's all Leonardo DiCaprio's fault. In the early scenes of Quentin Tarantino Oscar-winning film Once Upon a Time in Hollywood, we see DiCaprio's suave and stylish Rick Dalton settle into a bar seat with his good friend/stunt double Cliff Booth and a feverishly good looking Whisky Sour. It's true, we see Dalton indulge in perhaps a few too many cocktails of varying poisons and palates, but the Sour is his go-to and it should be yours too. While we aren't advocating you to start filling steins worth of cocktails as Dalton does, we do want to give you the tools to make the best Whisky Sour any at-home mixologist can.
RELATED: Want to learn more about whisky? Check out our comprehensive guide to whisky here.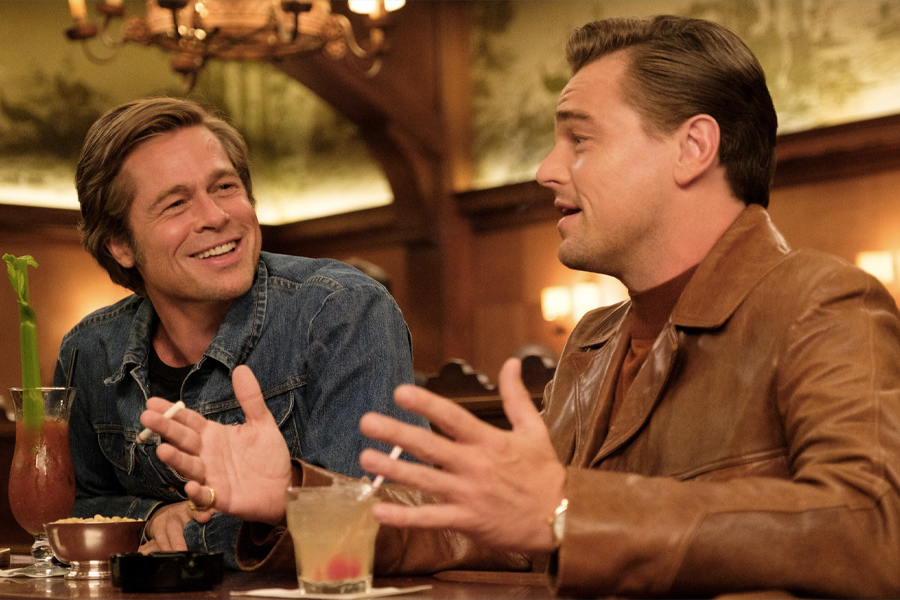 What is a Whisky Sour?
A Whisky Sour cocktail is a bourbon-based mixed drink that is often referred to as a Boston Sour. According to Brian Petro of The Alcohol Professor, the cocktail dates back as far as the late 1790s, when Vice Admiral Edward Vernon of England began mixing a few ingredients together to serve his crew. Battling scurvy and malnutrition, Vernon apparently wanted a drink that not only combatted sea-sickness but would not heavily intoxicate sailors. His answer was to water the alcohol down with lemon or lime juice. For the British, it was gin and brandy, but by and large, the Americans loved their bourbon, and thus, the Whisky Sour recipe was born.
Obviously, things have changed a little since those days, but the foundations for how to make a Whisky Sour have stayed relatively the same. The cocktail made its first appearance in written word as a mention in Jerry Thomas' 1862 manifest, The Bartender's Guide, with the concoction becoming a staple of dive bars, cocktail spots and mixologist work-stations worldwide. It's not quite as simple as an Old Fashioned or a Margarita, but the best Whisky Sour recipe rivals any drink on the menu.
Served: Shaken; on the rocks
Standard garnish: Maraschino cherry, Lemon rind, Sugared glass, Orange slice
Drinkware: Old fashioned glass, Sour glass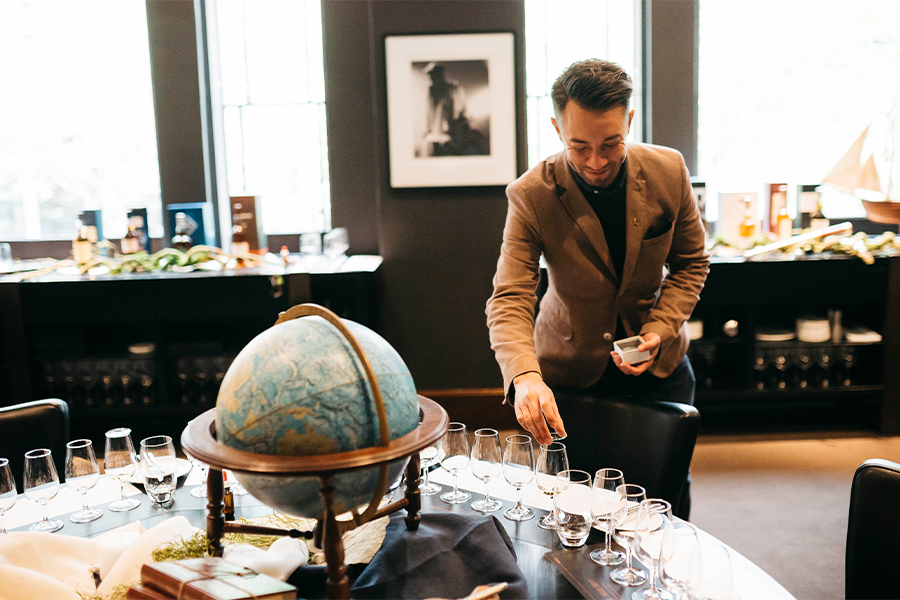 Whisky Sour Ingredients
If you've ever tried your hand at putting together a cocktail at home, you'll know that most are relatively easy. The Old Fashioned and the Margarita require few ingredients and little preparation time, but in the case of the Whisky Sour recipe, things are a little trickier. If you've got the will, we've got the know-how to get your World Whisky Day off to a cracking start.
To make sure our Whisky Sour recipe is a winner, we enlisted the help of Cameron Northway and Jared Plummer from Sweet&Chilli and The Cocktail Porter. The pair have just launched Australia's first premium online cocktail subscription service, The Whisky Mill so we could think of no one better to spill the goods. Here are the ingredients you need to make the best Whisky Sour recipe you'll ever have;
60ml Whisky (equal to two egg cups)
25ml Fresh lemon juice (just under one egg cup)
25ml Sugar syrup* (just under one egg cup) *1 cup caster sugar + 1 cup hot water – dissolve this, bottle and refrigerate
½ an egg white (Vegan option: aquafaba)
Lots of ice
Chilled glass (Pre chill in the freezer 30 minutes before)
You'll notice a few extra additions that set it apart from your stock-standard cocktail. If you are willing to put the time in, these are tried and tested winners, perfect for World Whisky Day.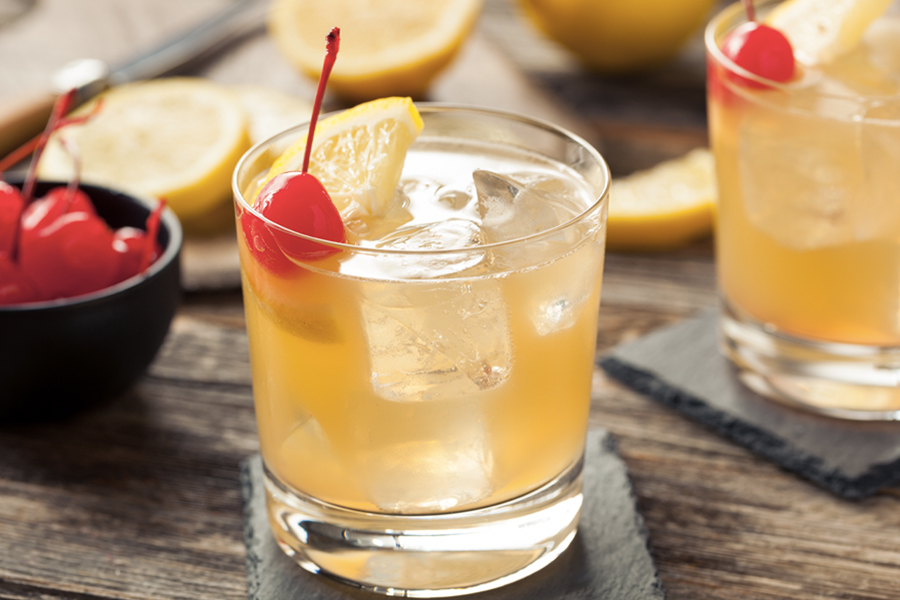 What is the Best Whisky for a Whisky Sour?
For the traditional American-style Whisky Sour recipe, the cocktail calls for a sweet bourbon with light citrus notes and a touch of smoke. The natural sugars in bourbon allow the sharp flavour of the citrus to cut through clearly without being too overpowering. By using this spirit, you'll avoid ending up with a Whisky Sour that is more sour than enjoyable.
Here is a list of the 7 best bourbons for a Whisky Sour cocktail.
7 Best Bourbons for Whisky Sour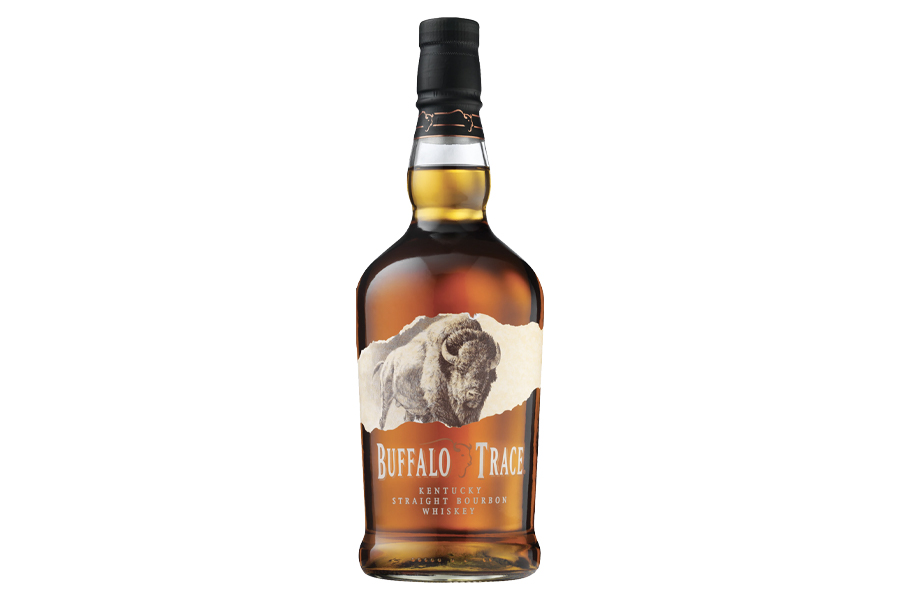 1. Buffalo Trace Kentucky Straight Bourbon
After over 220 years making bourbon, it is safe to say Buffalo Trace knows what they're doing. This Kentucky Straight is the ideal ingredient for your Whisky Sour recipe, thanks to its citrus notes.
ABV: 40%
Country: USA
Closure: Cork
Buy it here (AUS) Buy it here (US)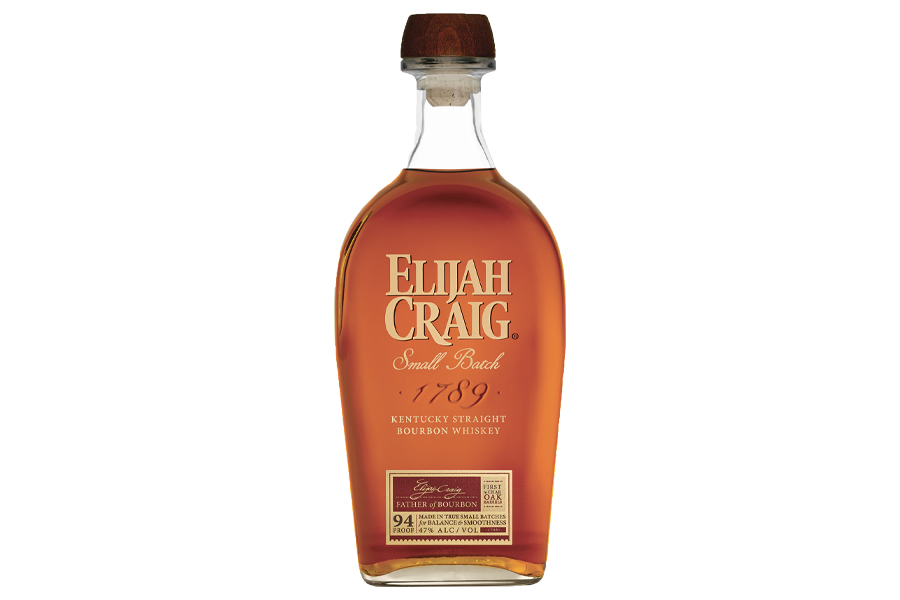 2. Elijah Craig Small Batch
The signature bourbon from Elijah Craig is a worthy addition to your Whisky Sour cocktail. This bourbon has a smooth balance of rich flavours, subtle smoke and warm spices.
ABV: 46%
Buy it here (AUS) Buy it here (US)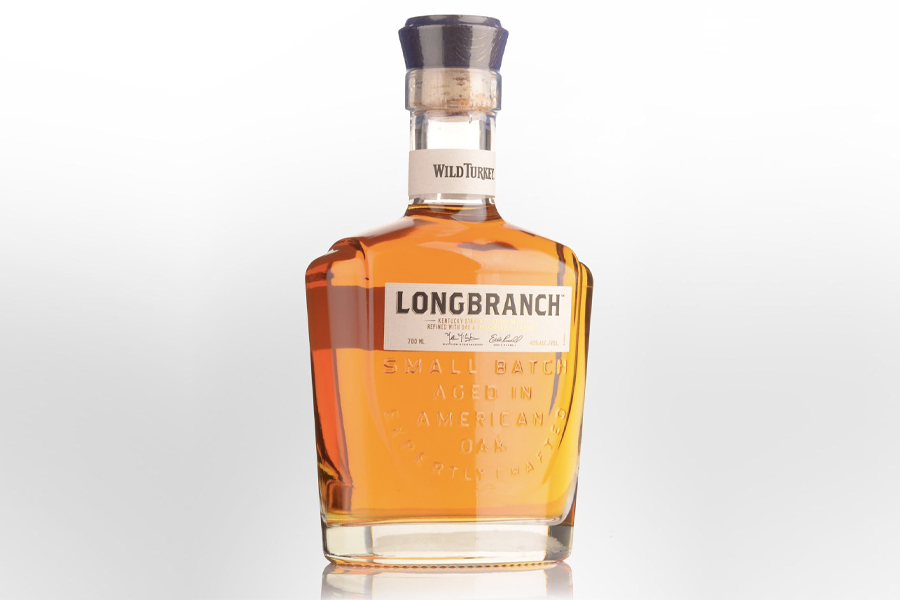 3. Wild Turkey Longbranch Kentucky Straight
This small-batch Kentucky straight bourbon is s refined through a unique filtration process using Texas Mesquite and oak charcoals. The final result is a subtle smoky finish with a smooth flavour.
ABV: 40%
Country: USA
Closure: Cork
Buy it here (AUS) Buy it here (US)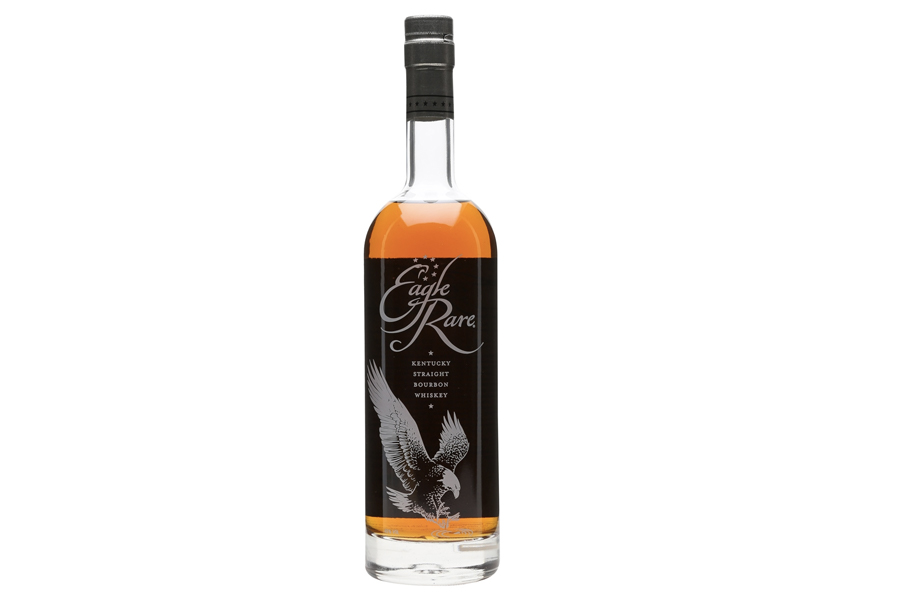 4. Eagle Rare 10-Year
Aged in oak for over 10-years, this Kentucky bourbon is the perfect base for your Whisky Sour cocktail. At 45% ABV it's also a little stronger.
ABV: 45%
Country: USA
Closure: Cork
Buy it here (AUS) Buy it here (US)
5. Knob Creek Small Batch
Crafted in limited quantities and placed in charred American oak barrels, Knob Creek's small-batch is a naturally sweet bourbon with rich, wood caramel flavours.
ABV: 50%
Country: USA
Closure: Cork
Buy it here (AUS) Buy it here (US)
6. Michter's US 1
America's oldest distilling company, Michter's has released a bang-up bourbon perfect for your Whisky Sour recipe. This one is the brand's premiere release.
ABV: 45.7%
Country: USA
Closure: Cork
Buy it here (AUS) Buy it here (US)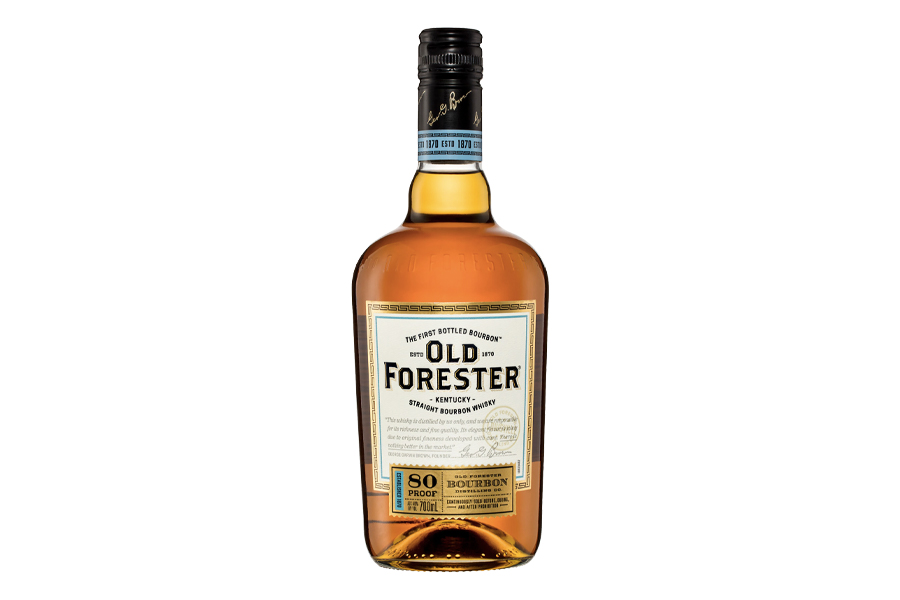 7. Old Forester Kentucky Straight
Old Forester lays claim to the first bottled bourbon, way back in 1870. This Kentucky straight is a smooth reincarnation of that first batch and a worthy addition to your Whisky Sour cocktail.
ABV: 40%
Country: USA
Closure: Screwcap
Buy it here (AUS) Buy it here (US)
Non-Bourbon Whisky Sour
If you are keen to get into a Whisky Sour but you aren't too keen on bourbon, you can substitute the base for a Scotch whisky. It certainly takes a lot of the sweetness out of the cocktail, allowing for the citrus to cut through the whisky profile. Here are our recommendations for the non-bourbon Whisky Sour recipe.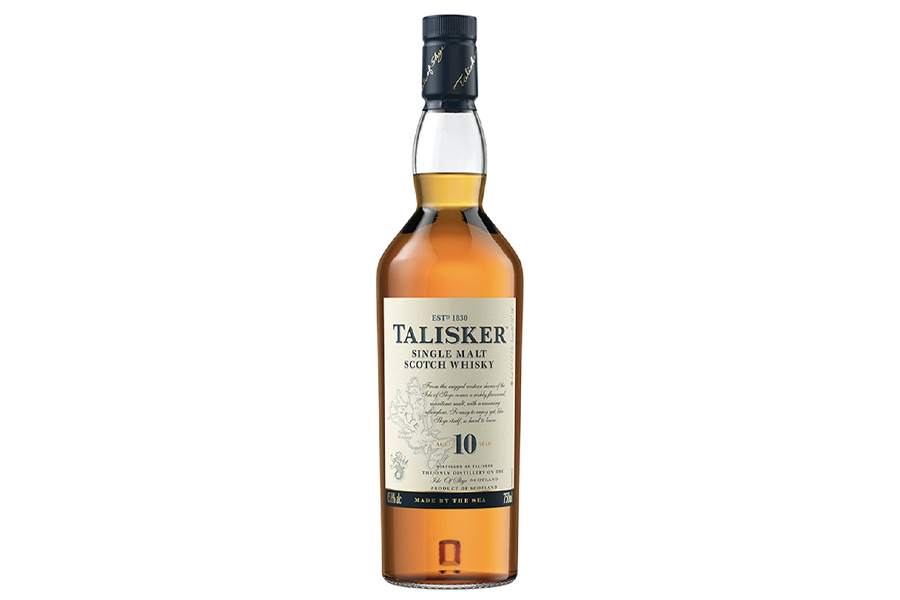 Talisker 10-Year
Typically peaty and peppery, the Talisker 10-year is a great addition to the Whisky Sour cocktail. "It's a distinguishable single malt with its signature smoke, you can't go wrong with any of the Talisker collection and it packs a little more punch at 45.8%," Cameron and Jared said.
Distillery: Talisker
Whisky Type: Single Malt
Region: Island
Strength: 45.80%
Age: 10 Year Old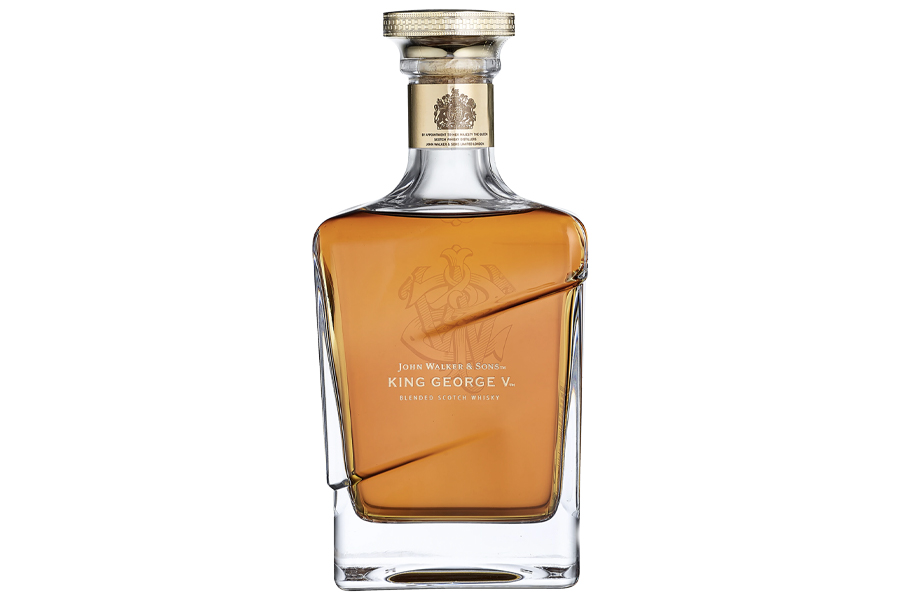 Johnnie Walker King George V
The boys from The Whisky Mill suggest opting for a blended whisky if you're trying to avoid a sweet bourbon profile. "Blended whisky is brilliant in cocktails and this beauty contains some of the greatest single malts from all corners of Scotland, essentially everything you want in a whisky sour," they say.
Distillery: Johnnie Walker
Whisky Type: Blended Whisky
Region: Various
Strength: 43%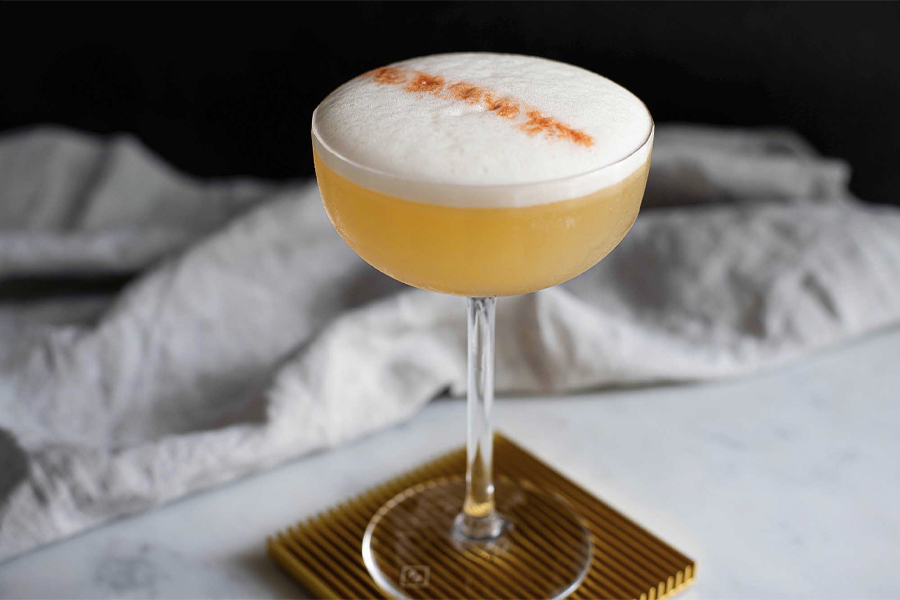 Best Whisky Sour Recipe
The best Whisky Sour recipe is a bit of contentious one. Whether you are a fan of bourbon and citrus or you prefer a heavier, darker mix, you can make a Whisky Sour to match. With the help of The Whisky Mill boys, we've got an absolute cracker to share. Cameron and Jared have worked for years to refine their cocktail recipes, sacrificing many a night and memory in the process. We made sure they documented their very best and forced them to share it with us. Here is how to make a Whisky Sour this World Whisky Day;
Add all the ingredients to a cocktail shaker
Fill the shaker with ice
Shake as hard as you can for 10 seconds
Strain the whisky sour into your pre-chilled glass
Garnish with maraschino cherry or lemon rind
Whisky Sour Equipment
In order to make the best Whisky Sour recipe, you'll need some specialised equipment. The last you want to do is try and mix a cocktail in a mug before you pour out an ungodly mess into your sour glass. Here is the equipment you need to make a Whisky Sour cocktail;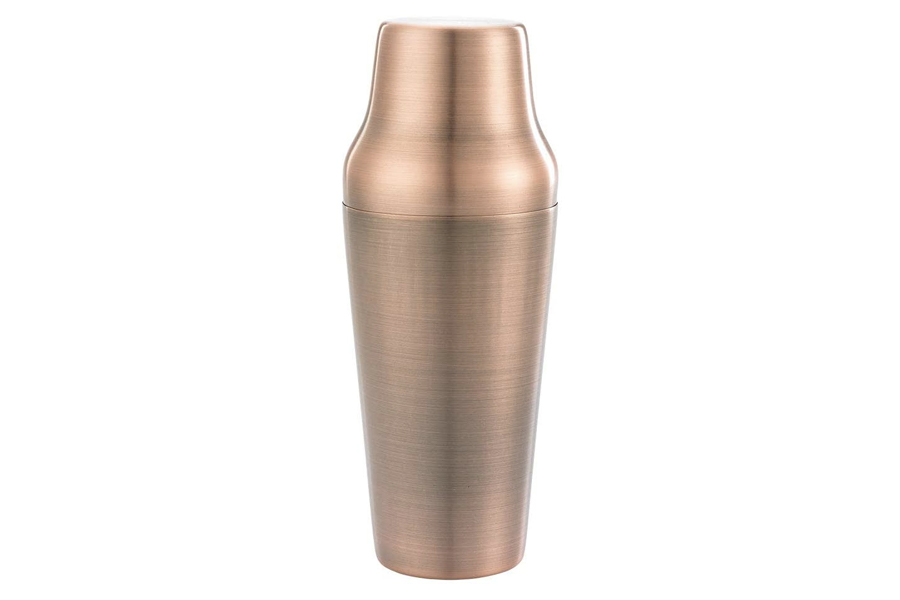 Shaker
This copper-coloured stainless steel shaker holds 700ml worth of booze, so you can make a Whisky Sour for the whole neighbourhood this World Whisky Day.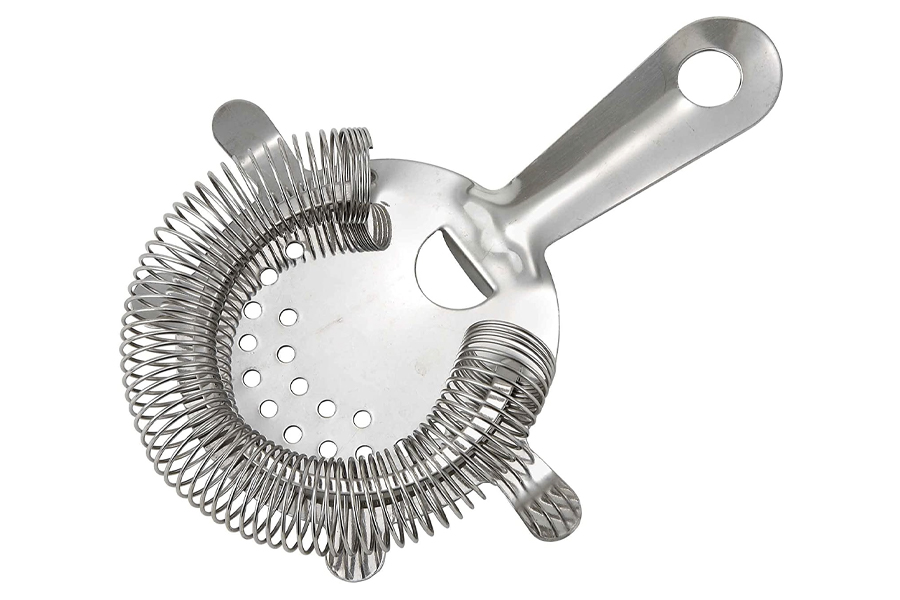 Strainer
This Winco 4-prong stainless steel bar strainer allows for easy pouring without spilling. Look like a pro when you dish out a fresh cocktail, and chuck it in the dishwasher when you're done.
Sieve
The ultimate tool for making sure your cocktail remains lump-free and without seeds. Use this to ensure you the best Whisky Sour, not the chewiest.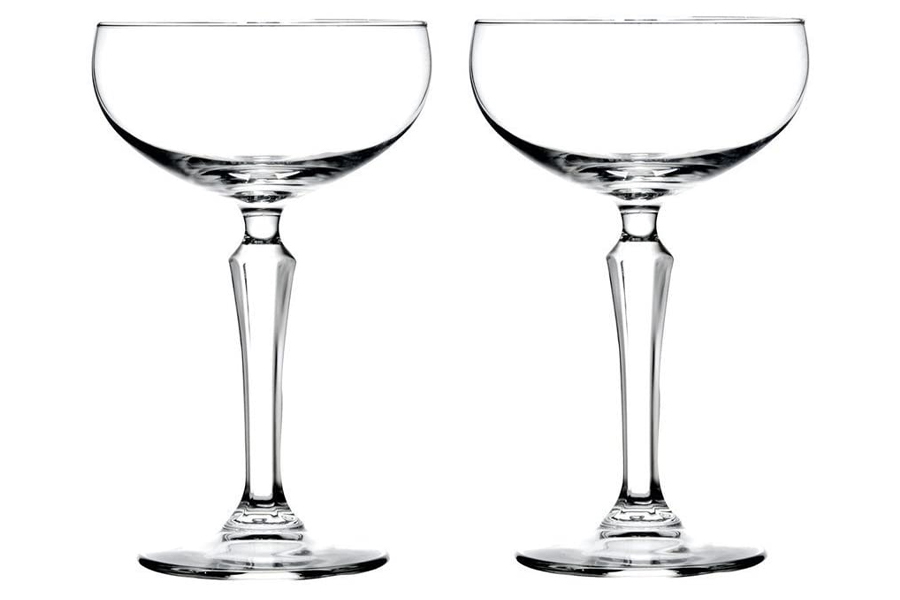 Sour Glasses
The best Whisky Sour recipe deserves premium glassware to accompany. These sour glasses feature a rounded cup with stem, making them perfect for sweet, citrus drinks. The stem keeps the drink from warming in your hand.
Common Whisky Sour Mistakes
Even though this Whisky Sour recipe is about as simple as they come, that doesn't mean you won't run into a bit of trouble on the way to celebrating World Whisky Day. Amateur mixologists and experienced bartenders have tried for years to reinvent the iconic cocktail, many falling short in the process. Here, Jared and Cameron explain the common Whisky Sour recipe mistakes you need to avoid.
"Read through the recipe and method before you begin," they joke. Seems simple enough, but anyone who has tried to put IKEA furniture together knows the temptation of throwing the instructions away and winging it. Secondly, The Whisky Mill boys advocate for fresh juice over store-bought. "Ensure you're using freshly squeezed lemon juice and not pre-bottled concentrate," they said. "Be sure to give your lemon a roll back and forth on the chopping board, applying pressure, to soften it and make it easier to juice (strain the seeds). The final tip is to ensure you add all your ingredients into your cocktail shaker before you add ice. "This ensures the whisky sour isn't becoming too watery whilst you add all of the ingredients," the boys said.
Whether you know your stuff like Cameron and Jared, or you're a complete novice, this Whisky Sour recipe is a sure-fire winner this World Whisky Day. Impress your friends and crack out the glassware, this one is on you.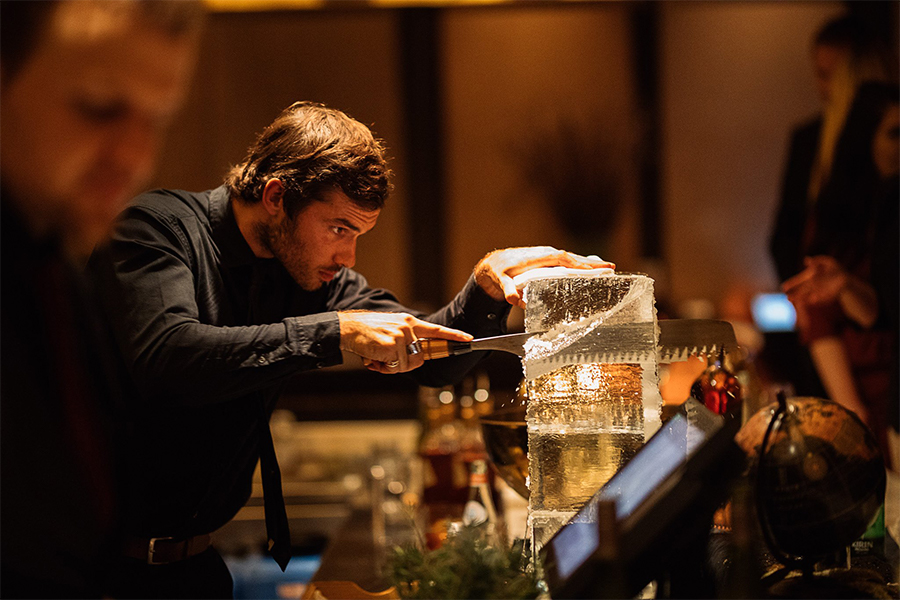 Still have questions? We've got you covered.
General FAQ
What glass do you use for a whisky sour?
A whisky sour should always be presented in a sour glass. It has a rounded cup with stem specified for sweet, citrus drinks. The stem keeps the drink from warming in your hand.
Why does a whisky sour have egg?
The egg actually serves no role in the flavour of the Whisky Sour. Instead, it is used to reduce the acidity from the citrus and bind the flavours together.
What is the best whisky for whisky sour?
If you want to make the best whisky sour ever, you'll need to work with some high-quality bourbon. A bourbon with lift citrus notes, such as Buffalo Trace Kentucky Straight will add to the complexity of the cocktail.
You'll also like:
How to Make the Perfect Old Fashioned for International Whisky Day
How to Make the Perfect Margarita Cocktail
11 Best Wineries in McLaren Vale