10 Best Japanese Beers to Drink Right Now
Ideal with ramen or some tasty yakitori, the most common Japanese beers are famously crisp and quite easy to drink. However, don't take that to mean you know everything there is to know after trying your first Sapporo Premium. As the industry itself continues to evolve, brands big and small are following suit. That's given way to a fairly diverse ecosystem of craft brews and eclectic beer styles, only a small percentage of which are known around the world. Indeed, you might see the very words "Japanese beer" and think of Sapporo, Kirin, and Asahi, but there's far more to this picture than just those three names. Let's take a closer look.
Related: Our complete list of beer types and styles will guide you on a beer journey like no other.
Best Japanese Beer Brands
We can already hear the voice of a Japanese beer expert as they read this list and shout out, "Where's the Hitachino Nest and the Iwate Kura Oyster Stout?!" The truth is that a number of Japan's best beers aren't readily available around the world, making this list more of a jumping-off point than a definitive guide. We're also going to avoid the topic of whether or not certain Japanese beers are imported from abroad or brewed locally for specific markets because that's not really the point of this article.
With our little disclaimers out of the way, here are some of the best Japanese beer brands: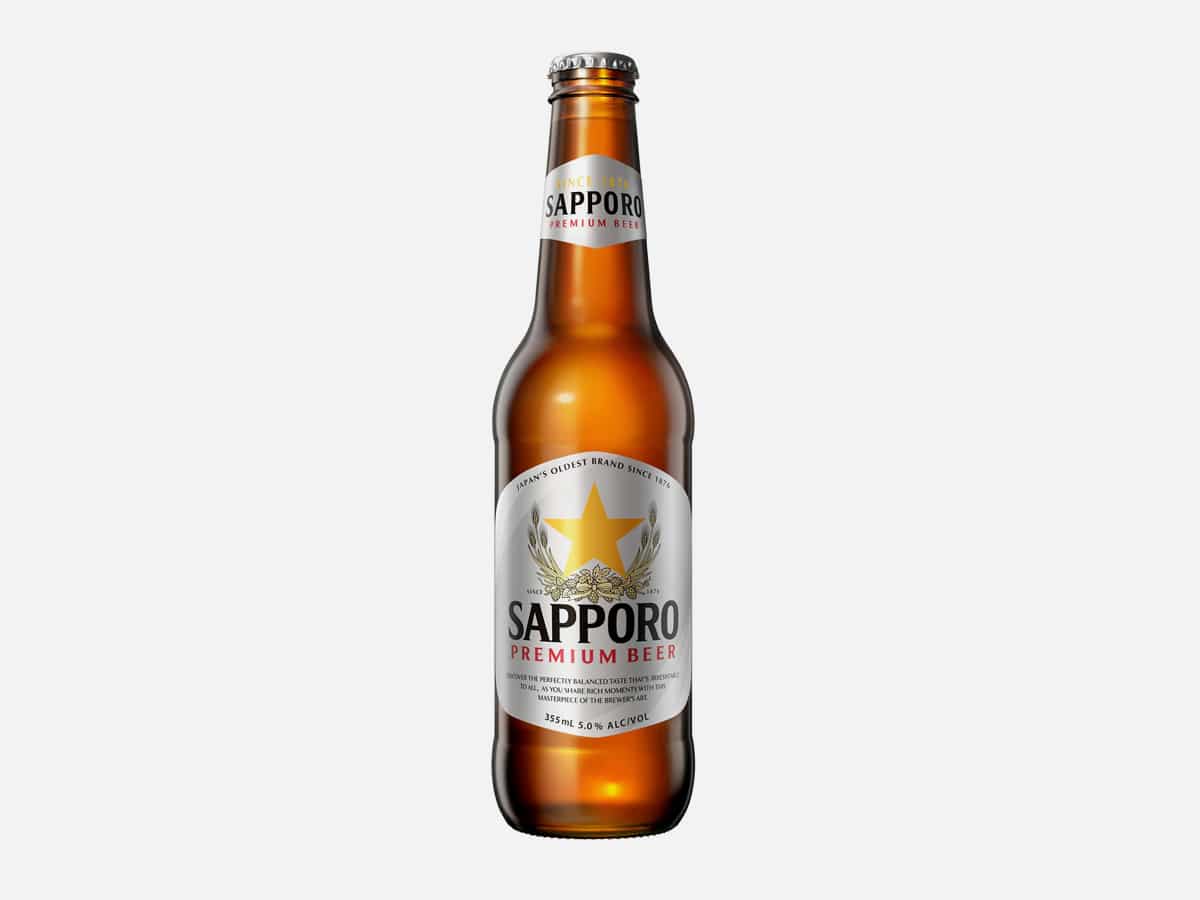 1. Sapporo
Founded in the city for which it's named, Sapporo is basically Japan's oldest beer brand and also one of the best. For millions of drinkers, Sapporo Premium is where one's journey into Japanese beer begins and ends. A traditional lager with hints of sweetness and a very clean taste, it remains a fixture at bars and restaurants around the world and the brand's global best-seller.
Best-known for: Sapporo Premium
ABV: 4.9%
Buy it here (US) Buy it here (AUS)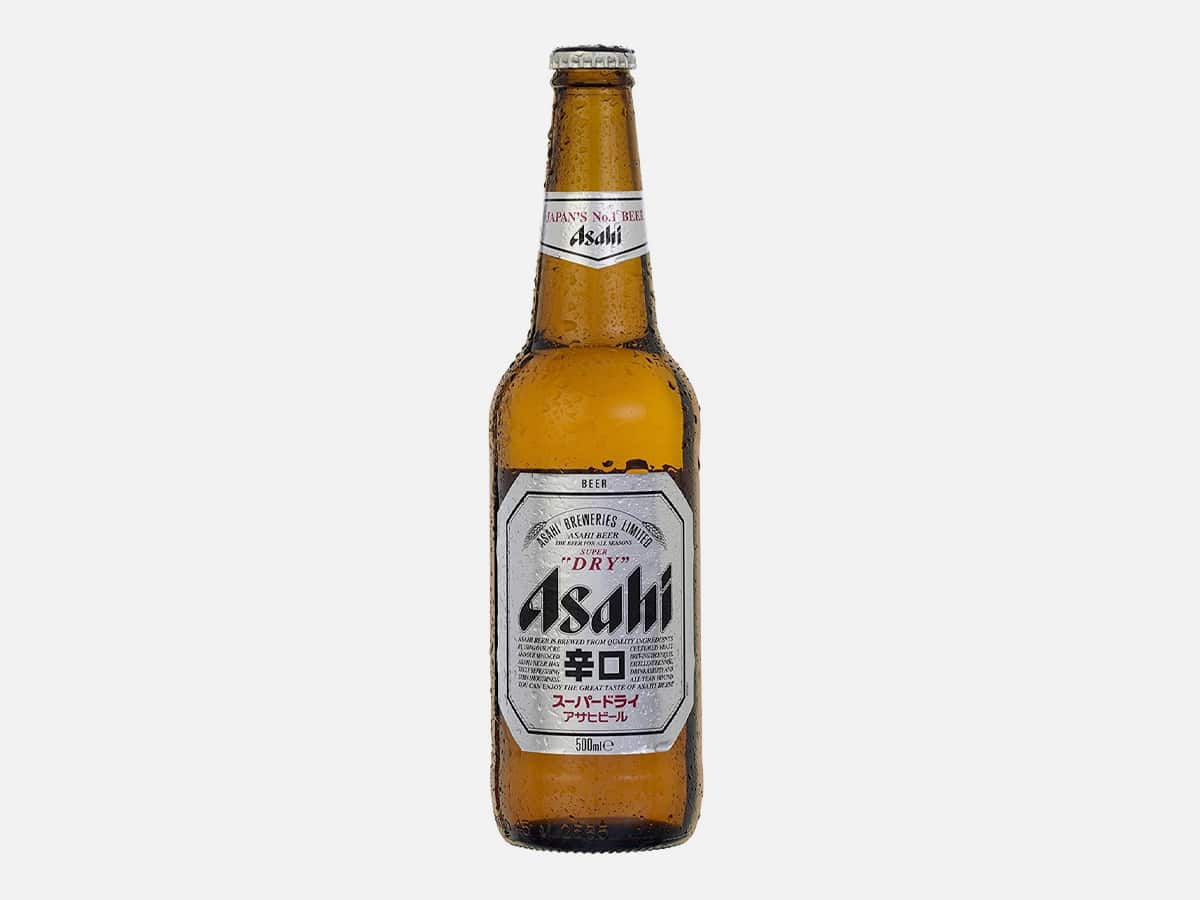 2. Asahi
Asahi's history dates back to 1889 when they were founded in Osaka as the Osaka Beer Company. The brand's world-famous Super Dry is credited with transforming Japan's modern beer industry by introducing the kind of light profile one might find in certain German lagers. Its crisp and dry taste makes it perfect for an epic variety of food pairings because it won't overpower the unique flavours of your cuisine.
---
Featured Video from Man of Many
---
Best-known for: Asahi Super Dry
ABV: 5%
Buy it here (US) Buy it here (AUS)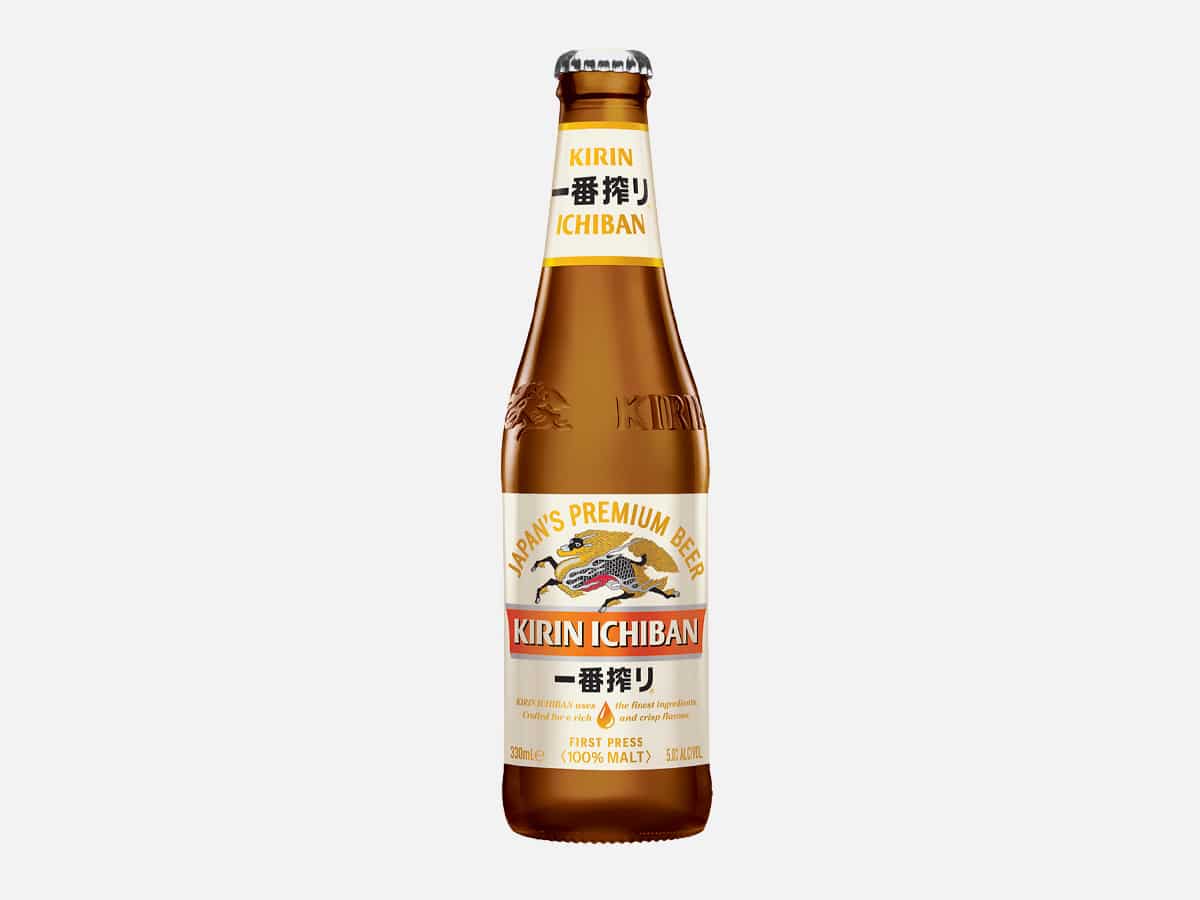 3. Kirin
What began in 1869 as Japan's first brewery later became Kirin, one of the nation's most beloved brands. One of their perennial best-sellers is Kirin Ichiban, an all-malt lager with a dry taste and mild bitterness.
Best-known for: Kirin Ichiban
ABV: 5%
Buy it here (US) Grey Goose Vodka is Scoring a Line of Summer Merch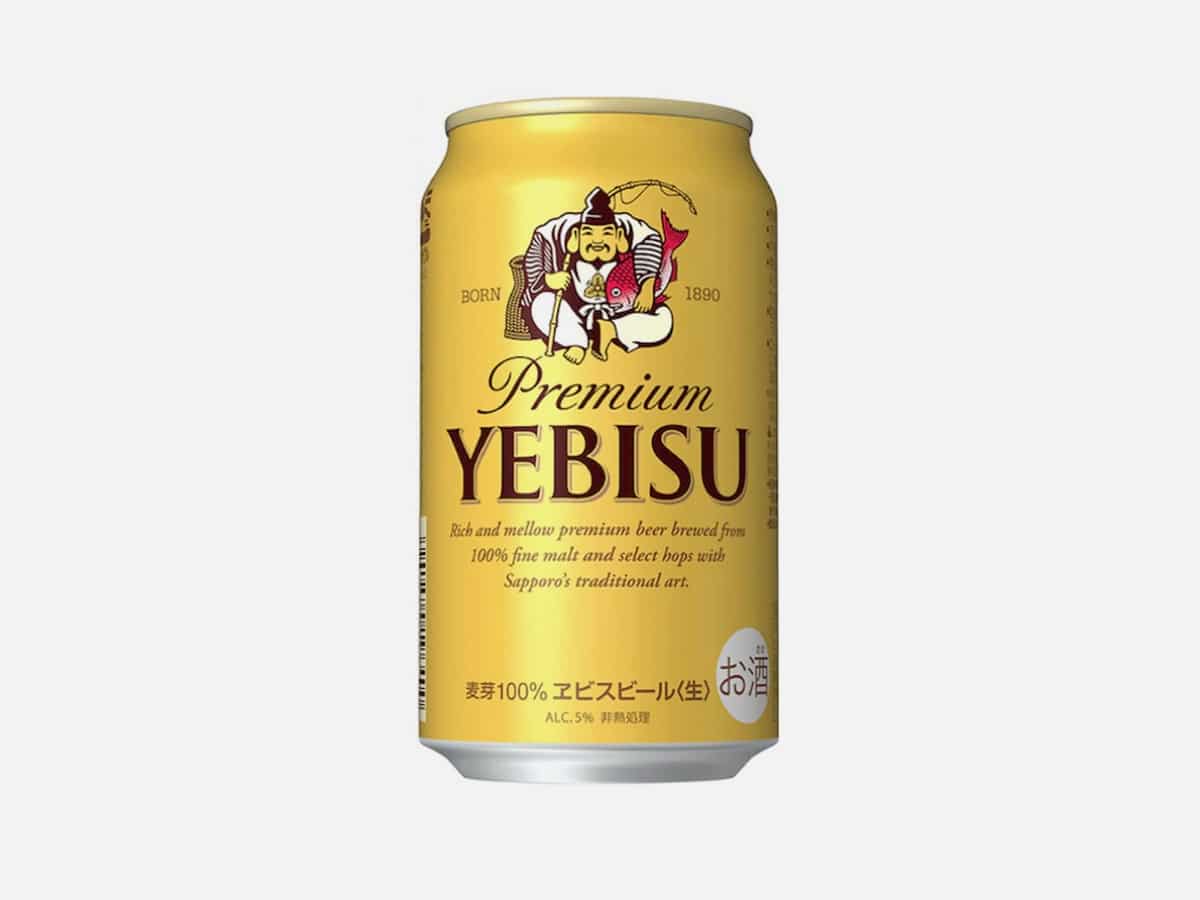 4. Yebisu
Named for a Japanese god of fortune (who adorns the can), Sapporo-owned Yebisu uses high-quality ingredients and brews in accordance with Germany's Beer Purity Law. Rich in flavour with a clean finish, the brand's flagship beer is a little more expensive but also a little more nuanced than its cheaper counterparts.
Best-known for: Yebisu Premium
ABV: 5%
Buy it here (US) 50+ Best Non-Alcoholic Drinks: Wine, Beer, and Spirits
5. Echigo Koshihikari
True to its label design, this pale lager uses short-grain rice as a primary ingredient. And not just any short-grain rice, but some of the best in all of Japan. From the beer itself, expect a light-bodied taste and smooth finish.
Best-known for: Echigo Koshihikari Rice Lager
ABV: 5%
A $3.2 Million Brewery is Coming to Sydney Buy it here (AUS)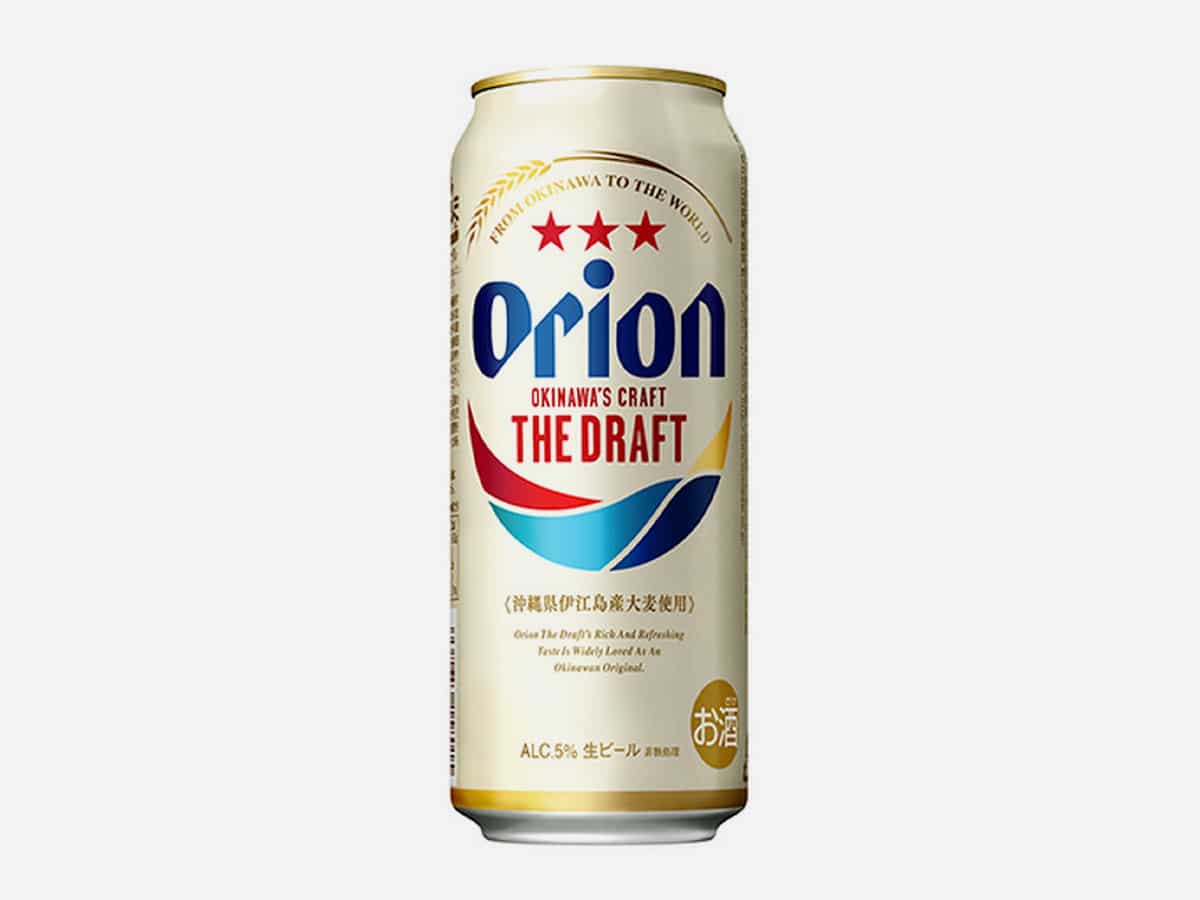 6. Orion Premium Draft Beer
Whilst not as well-known as their peers in the overseas market, Orion is Japan's fifth-largest brewery. The brand's lager is naturally-carbonated and slightly acidic, with a light but complex malt character. If you're looking for an easy sipper with a bit more nuance than Sapporo or Asahi, this one won't disappoint.
Best-known for: Orion Premium Draft Beer
ABV: 5%
Buy it here (US) Buy it here (AUS)
7. Suntory The Premium Malt's
Globally recognised for their whisky, Suntory is no slouch when it comes to Japanese beer. The brand's award-winning Premium Malt's is crafted in the pilsner style using carefully selected malt, hops, and 100% natural water. Easy to drink in spite of a higher ABV (compared to Sapporo or other major brands), the beer is hugely popular throughout Japan.
Best-known for: The Premium Malt's
ABV: 5.5%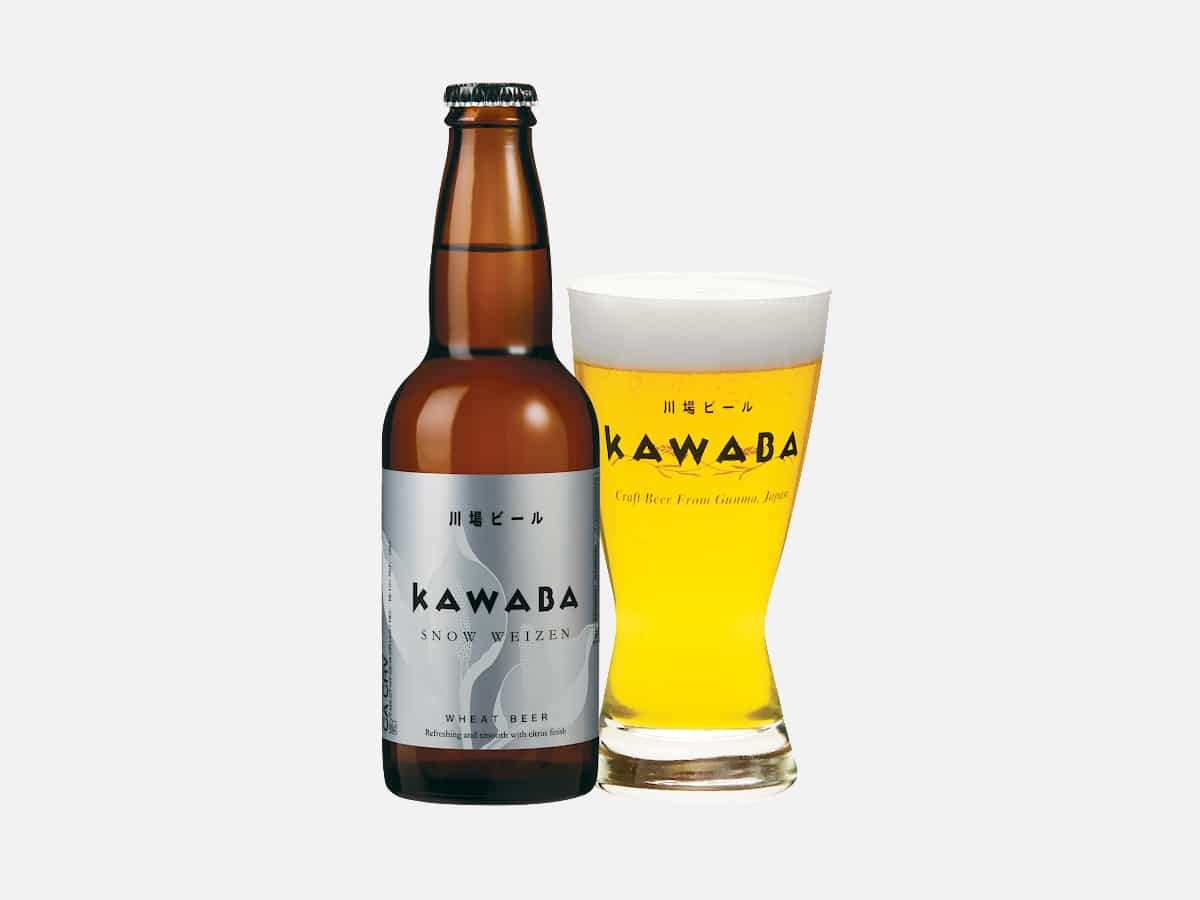 8. Kawaba
This acclaimed micro-brewery launched in 1998 in its namesake village, which comes flanked by numerous bodies of water (the word "Kawaba" loosely translates to "The Place of Rivers"). Their German-style Snow Weizen is an ongoing stand-out that expertly balances notes of sweetness, fruit, and citrus, and tastes a little softer than most wheat beers. At the end of the day, you can do no wrong in picking up any of the brews that this beloved brand is throwing down.
Best-known for: Snow Weizen
ABV: 5%
Buy it here (US) Buy it here (AUS)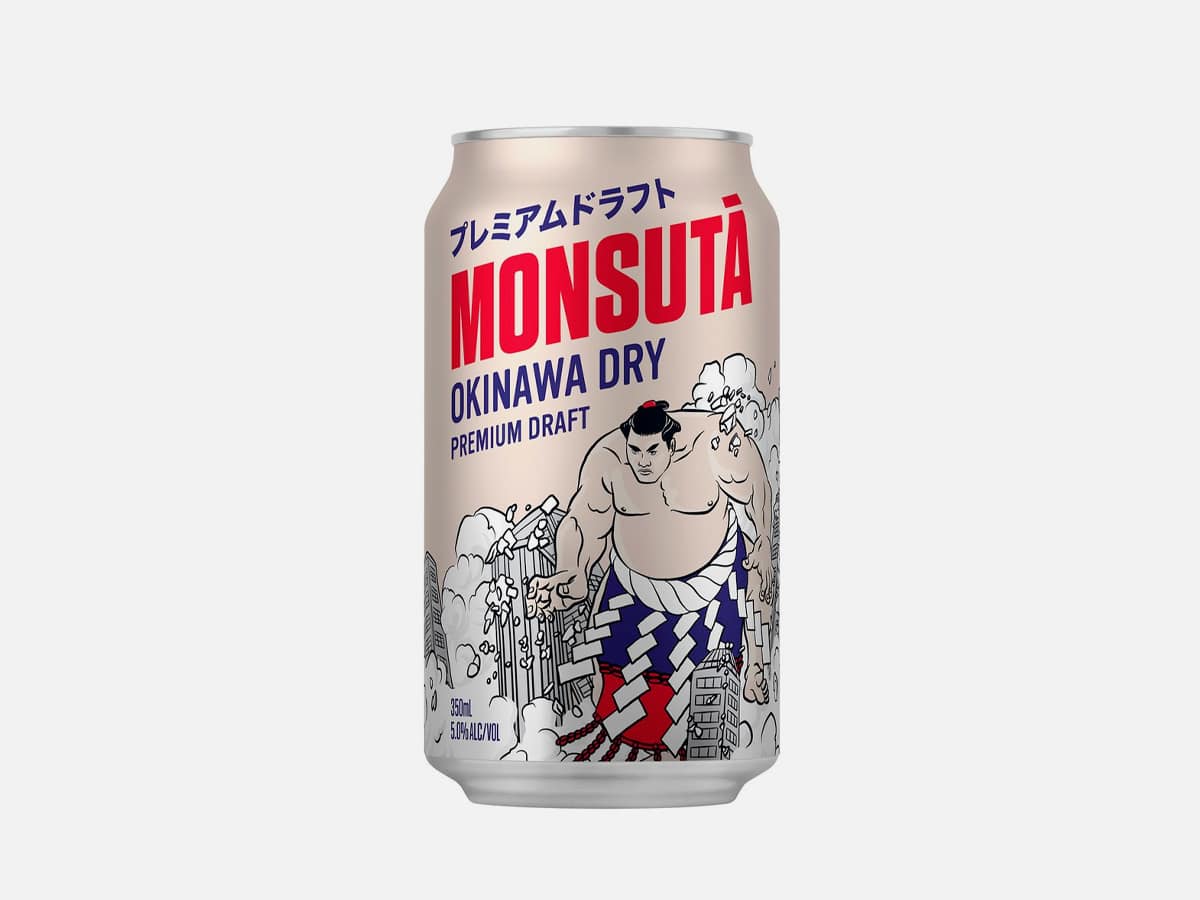 9. Monsuta
"Monsuta" is Japanese for "monster" and that might lead you to expect an assault on the senses, but that's not what this classic lager delivers. Whilst full-flavoured and slightly intense, the beer imparts graceful hopsy aromas and a rich malt character to the delight of numerous fans.
Best-known for: Okinawa Premium
ABV: 5%
Buy it here (through BWS) Buy it here (through Dan Murphy's)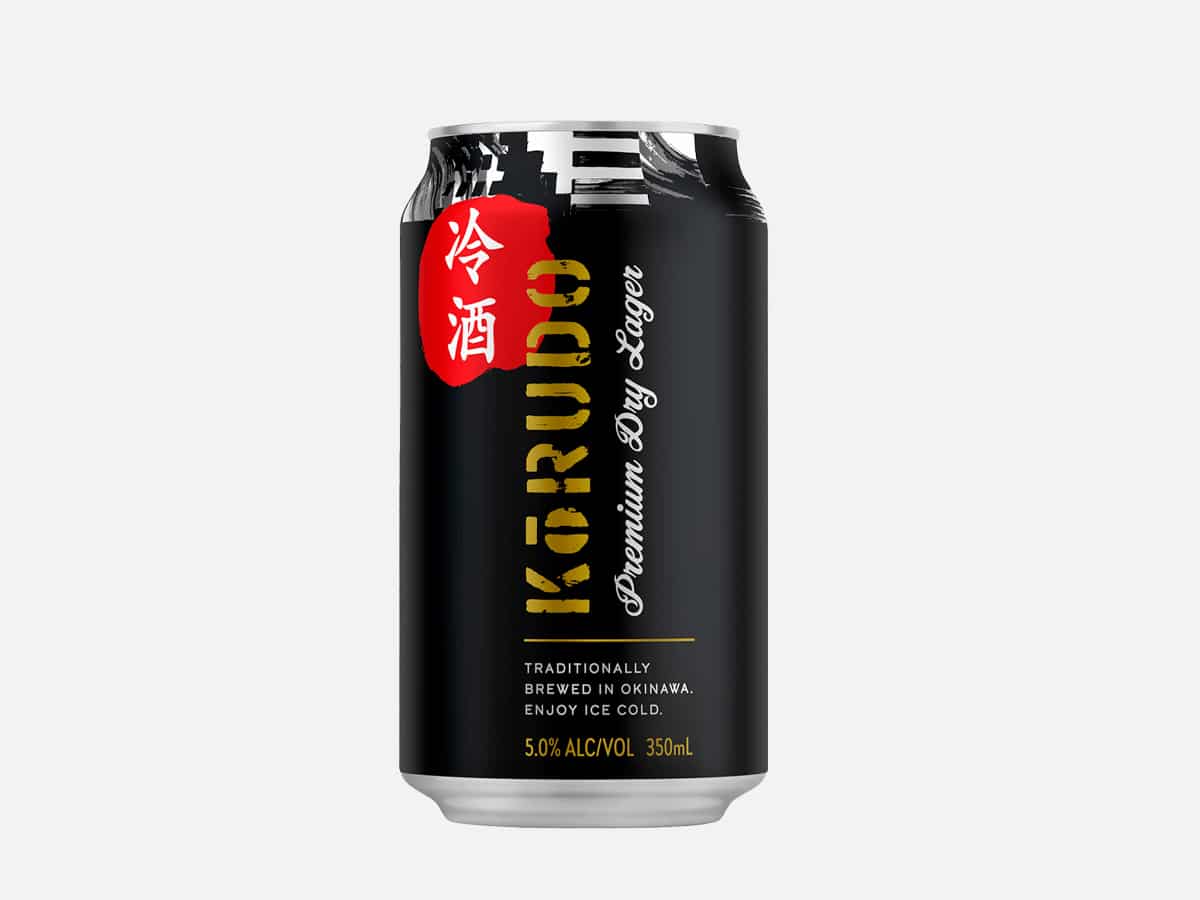 10. Korudo
Popular in Australia (where beer is a way of life), this rice-style lager is perfectly crisp with light bitterness and a dry finish. It has more flavour than one might expect but doesn't go overboard, making it yet another Japanese beer that pairs perfectly with all kinds of food.
Best-known for: Premium Dry Lager
ABV: 5%
Buy it here (through BWS) Buy it here (through Dan Murphy's)
Beer in Japan
Sake might be Japan's national beverage, but beer has taken the nation by storm. Yet Japanese beer remains something of a niche in places like Australia and America, where you're most likely to drink it at a restaurant as opposed to say a bar or at home. This might help explain why the same brands and styles dominate the global marketplace whilst others remain relatively obscure to the average guzzler. But to peel back to the curtain is to find a wide variety of flavours and styles along with a thriving craft scene.
History
Fearing the spread of Christianity during the Edo Period (1603 to 1867), Japan confined its Dutch inhabitants to an artificial island in Nagasaki's harbour. It was here that the Dutch reportedly began brewing beer for their own drinking purposes, marking the beverage's earliest arrival. Then in 1869, a Norwegian-American businessman named William Copeland founded Japan's first brewery in the town of Yokohama. The brewery soon changed hands and began selling Kirin Beer by 1888.
Over in the city of Sapporo, meanwhile, a government-backed brewery launched in 1876 as part of a broader development effort. Whether Yokohama or Sapporo ranks as the "birthplace of Japanese beer" probably depends on who you ask. Regardless, Kirin and Sapporo are two of the earliest and best-known beer brands both in Japan and around the globe.
Japanese beer proliferated throughout the 20th century, eventually usurping sake as the nation's favourite alcoholic drink. Traditionally associated with the lager style, the beer industry diversified in the mid-1990s, when loosened government regulations allowed for the emergence of a craft scene.
Styles
Despite an abundance of Japanese microbreweries, most people think of a few signature brands and styles when it comes to the nation's beer. Specifically, they picture a crisp and dry lager such as Asahi Super Dry or Sapporo Premium, both of which use rice as an ingredient. To be fair, most Japanese citizens likewise stick with the most popular brands. Nevertheless, the nation is now home to virtually every style of beer you can name, including IPAs, stouts, wheat ales, and more.
It's also worth noting that Japan's alcohol laws tax beer according to its malt content, leading to the creation of cheaper alternatives that use less malt. As a result, the overall beer industry breaks down into the following three ranks:
Interested in more Beer Related Stories? Here are a few to get you started:
Alternatives to the Best Japanese Beers
Best Beers From Other Countries
Best Selection of Pale Ale Beers
Best Craft Beers to Try Out
Best Resources For Beer Lovers
You may also like:
Japanese Beer FAQs
What is Japanese beer made from?
Most Japanese beer is made from ingredients such as hops, malt, water, and rice.
What are the different styles of Japanese Beer?
Thanks to a thriving craft scene, Japan offers a wide range of beer styles, including IPAs, wheat beers, stouts, and more.
---
Featured Video from Man of Many