10 Best Mezcals to Lift Your Spirits
Bursting out from under tequila's massive shadow, the world's best mezcal continues to take the nearest bars by storm. To explore the full spectrum of this agave-based spirit—which hails from select regions in Mexico—is to discover a stunning range of diverse flavours. And while "smoky" is the most common adjective you'll hear when asking about mezcal, don't let that fool you into thinking it's the spirit's only characteristic.
On the contrary, you'll also find notes of sugar, herbs, salt, fruit, citrus, and more, sometimes within the same swig. Let's take a closer look at our favourites down below.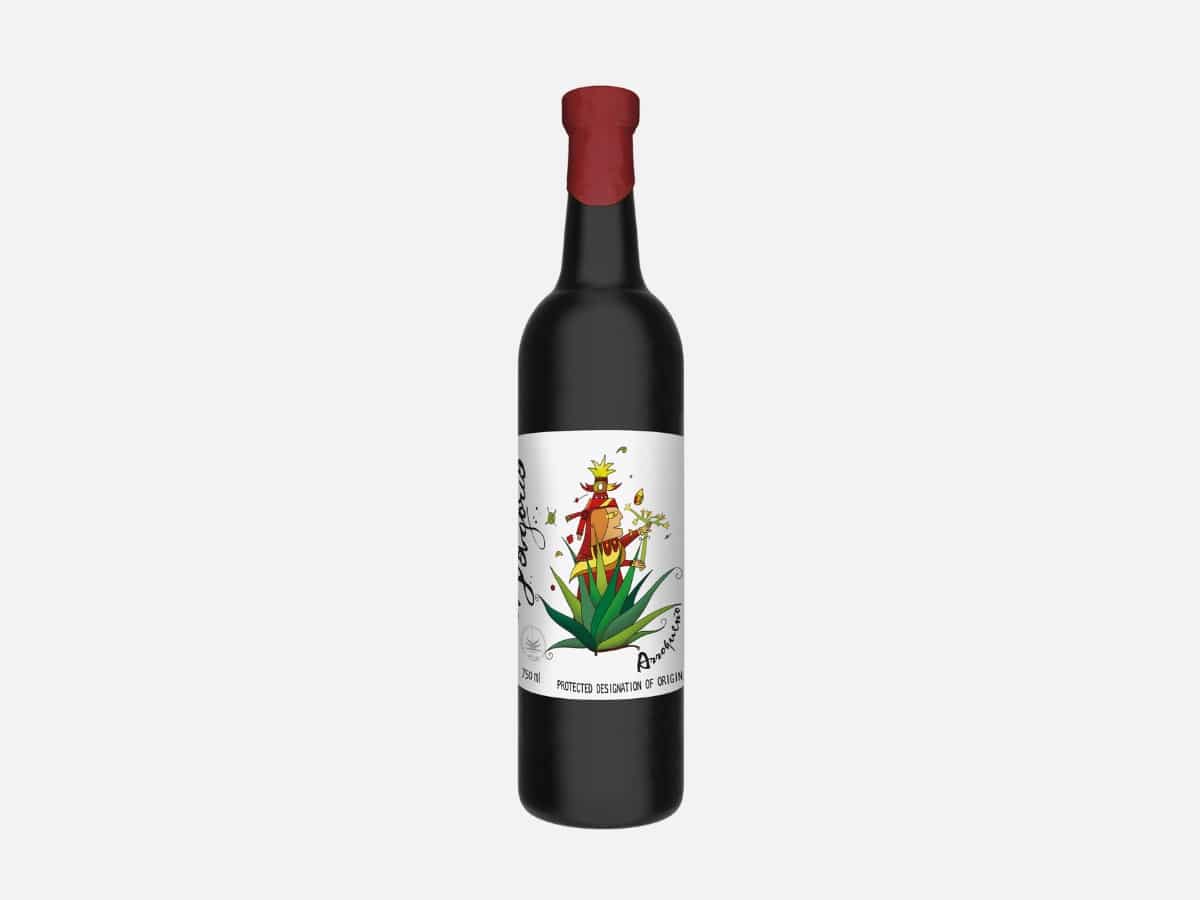 1. El Jolgorio Arroqueño Mezcal
The massive arroqueño agave plant can take up to 30 years to ripen, and one sip of this high-end mezcal will tell you it was worth the wait. Crafted in very small batches for obvious reasons, it packs a prix-fixe menu's worth of flavours into every pour. This is easily one of the best mezcals you can try, presuming you're willing to pony up for the privilege. Prepare your taste buds for a wild ride.
Price: from AU$400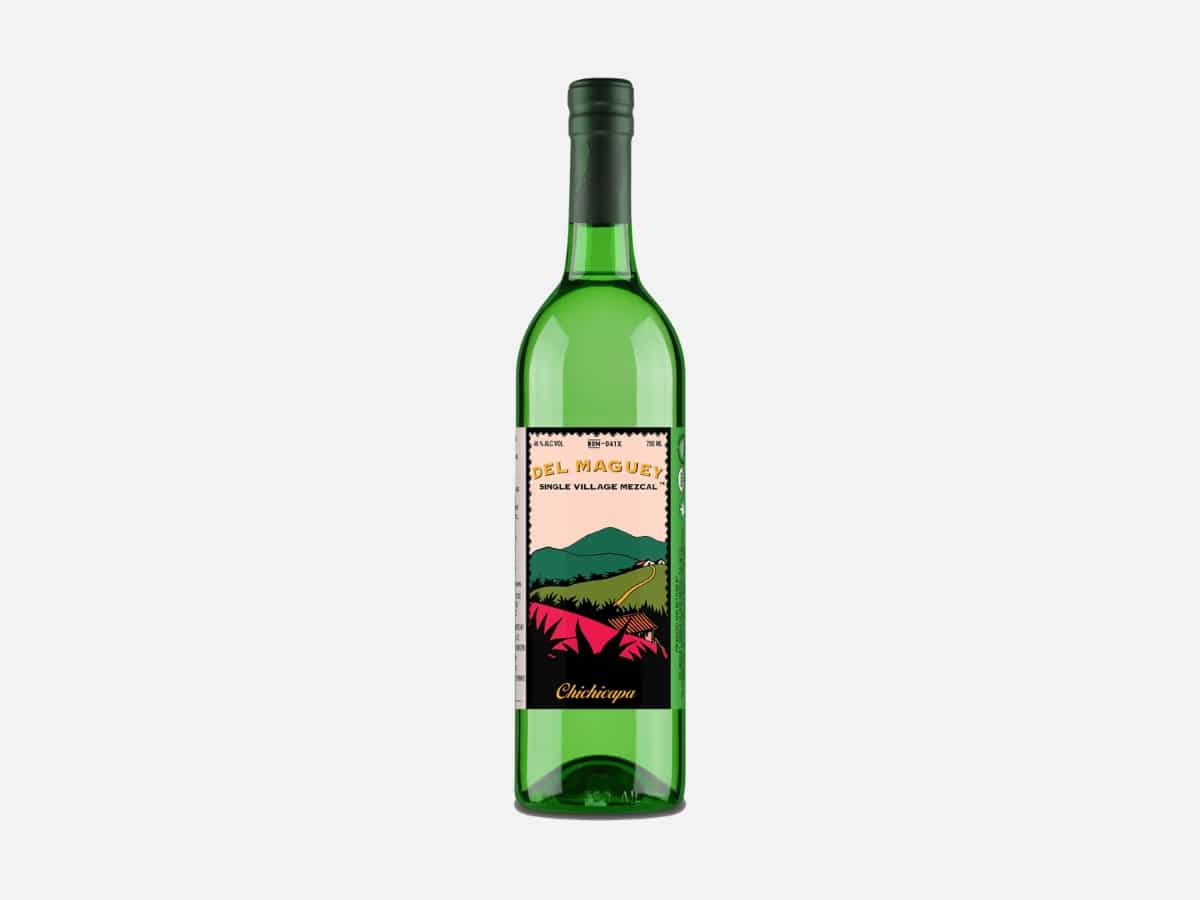 2. Chichicapa Del Maguey Single Village
More than any other mezcal brand, Del Maguey has turned the formerly marginalised spirit into a worldwide phenomenon. Each one of the label's single village statements tells a story and Chichicapa is no exception. Hand-crafted entirely from agave espadín by Maestro Mezcalero Faustino Garcia Vasquez, it blends a range of flavours—including burnt sugar, pineapple, pepper, and smoky bacon—to perfection. For the fearless drinker, this unaged mezcal is a vessel of pure discovery.
Price: from AU$135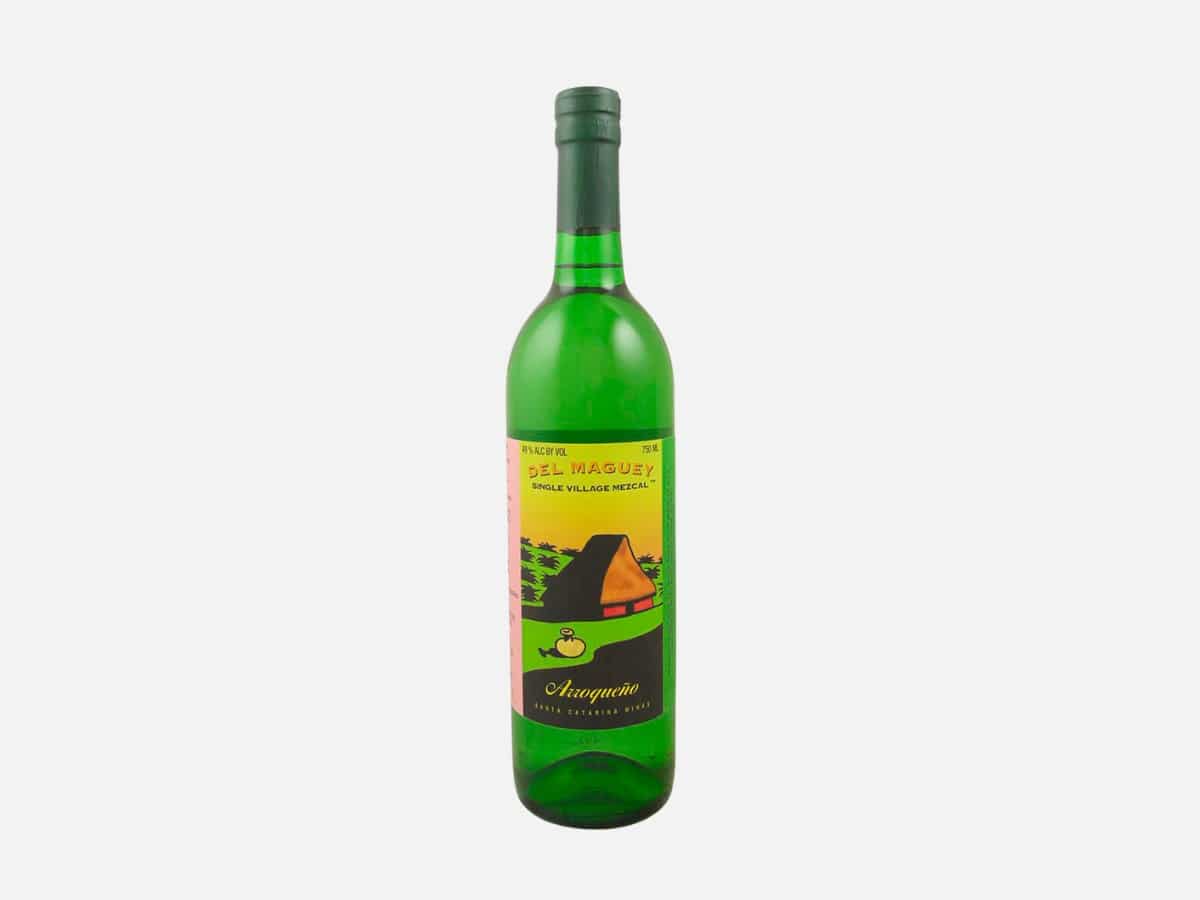 3. Del Maguey Arroqueño
While we're riding the Del Maguey train, let's make a stop at one of the label's most premium offerings. As part of the Vino De Mezcal Series, Del Maguey Arroqueño Mezcal is produced in limited supply, cultivated from special terroirs, and hand-selected by brand founder Ron Cooper. Within its rich and creamy body, you'll find a dizzying array of luscious flavours. If you can find it, try it.
Price: from AU$129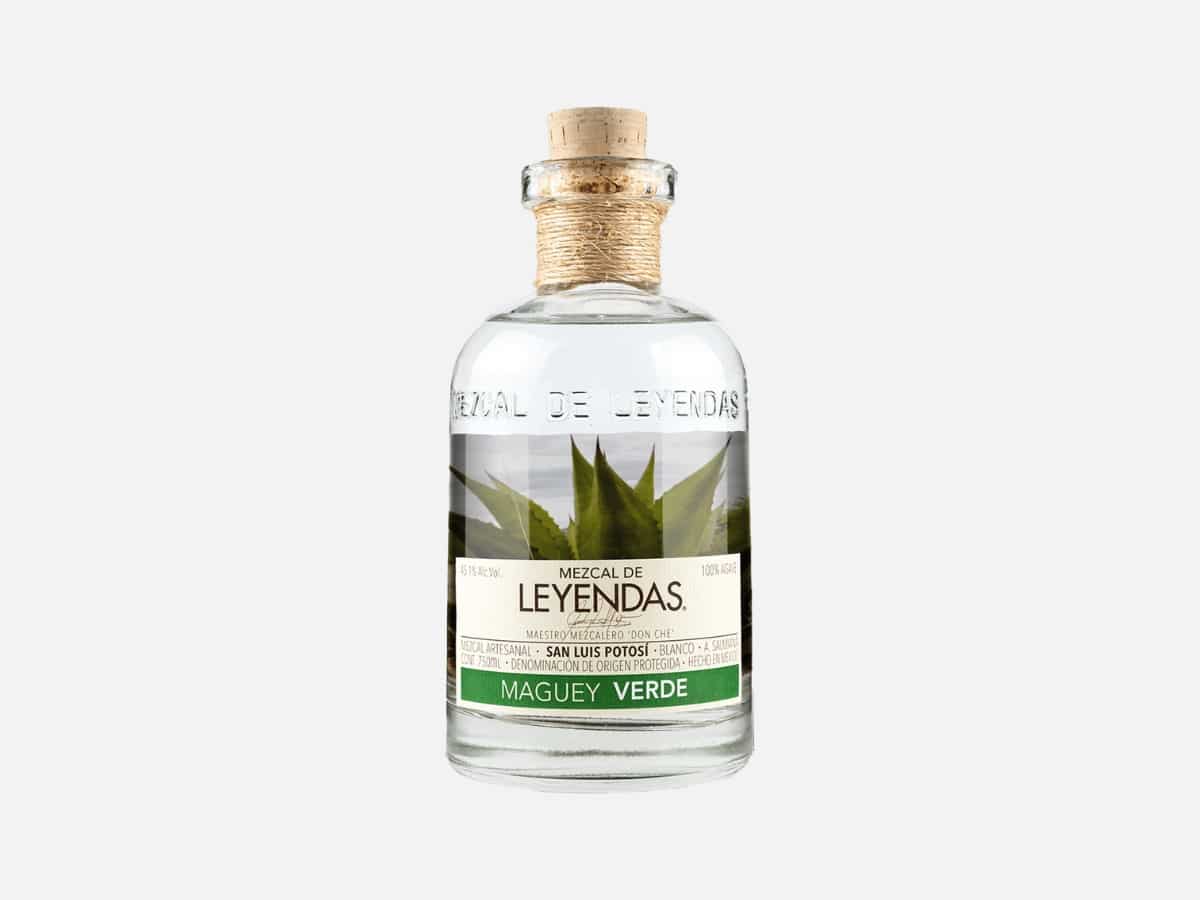 4. Mezcales de Leyenda San Luis Potosi
Those who think the best mezcals are innately smoky will be pleasantly surprised by Mezcales de Leyenda San Luis Potosi. Touting a complex mineral essence, it balances notes of salt, citrus, sugar, and spice on the palate. In other words, you'll find pretty much everything but smoke from this wonderfully smooth sipper, which is made using agave salmiana from San Luis Potosí.
Price: from AU$139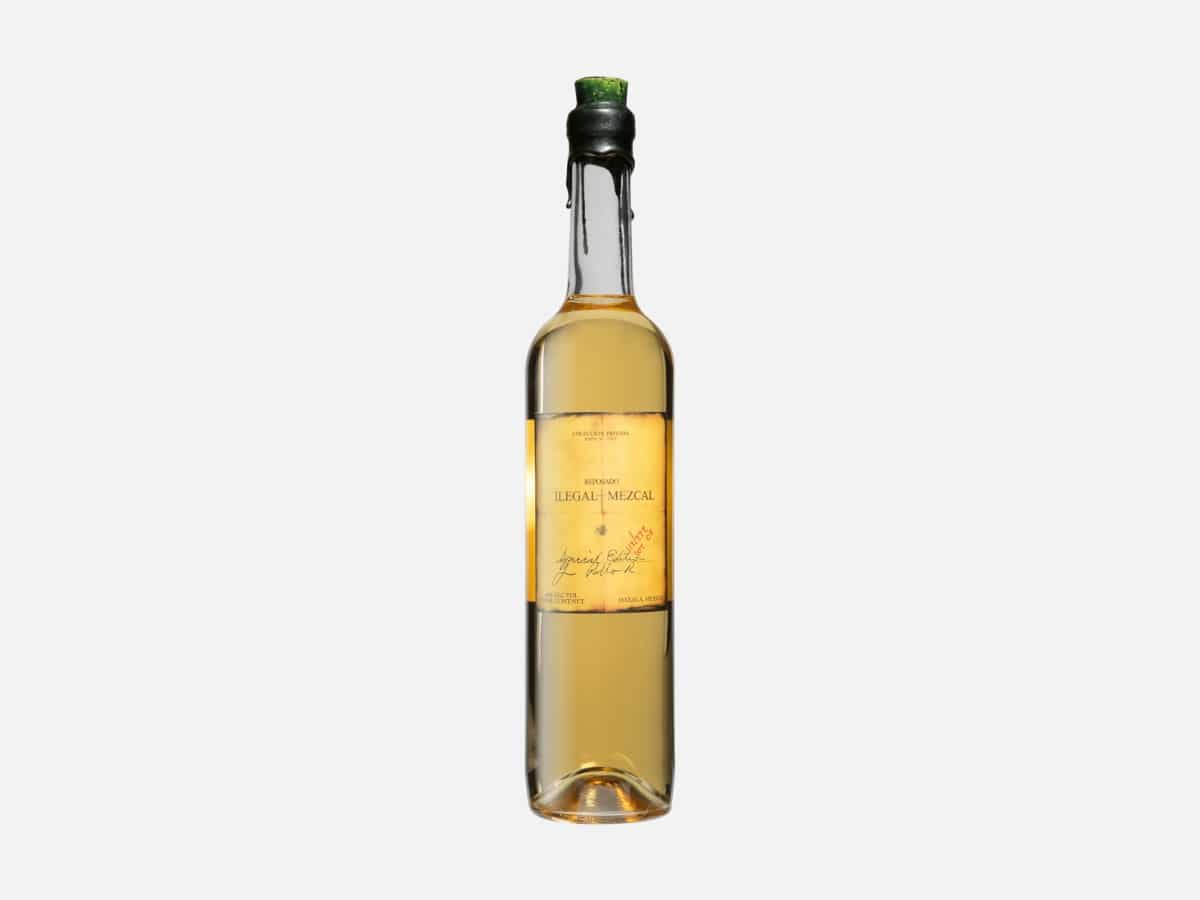 5. Ilegal Mezcal Reposado
If you're looking for the best mezcals over at Dan Murphy's, you might notice that there's precious little to be found for around $100. So goes the cost of importing this already expensive spirit from overseas. In any case, we won't say that Ilegal Mezcal Reposado is affordable but relatively speaking, it delivers plenty of bang for its buck and goes down like sweet liquid smoke. If you want to save even more money, Ilegal Mezcal Joven is similarly no slouch.
Price: from AU$125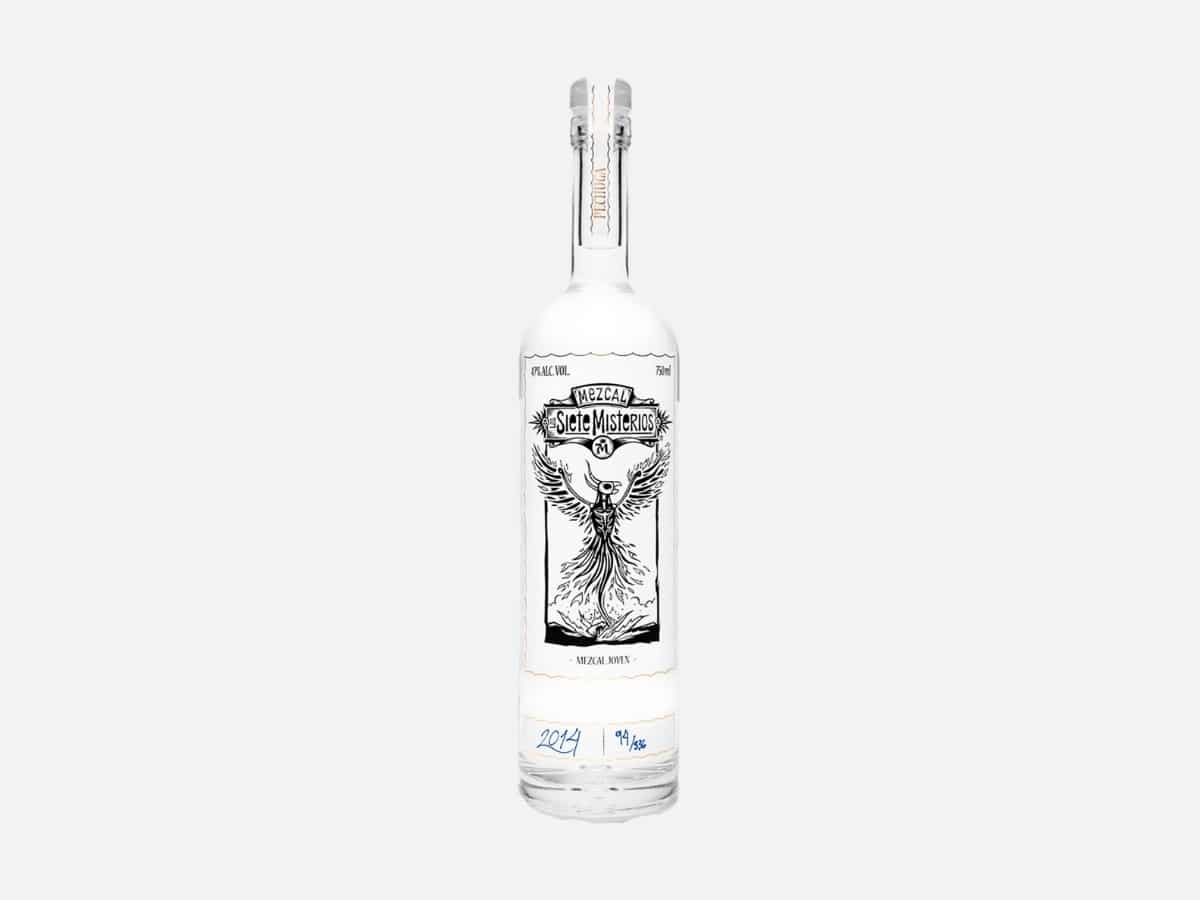 6. Siete Misterios Mezcal Pechuga
Pechuga mezcals are their own special breed, in that they're usually crafted to celebrate a local harvest or religious holiday. It's in this tradition that Siete Misterios Pechuga is produced. After being double-distilled, it's infused with fruit from the harvest and then distilled a third time. What makes the third distillation so unique is that a turkey breast is suspended in the neck of the still. Is that why this mega-rare mezcal is so complex and rewarding? That's a question only the Maestro Mezcalero can answer.
Price: from AU$240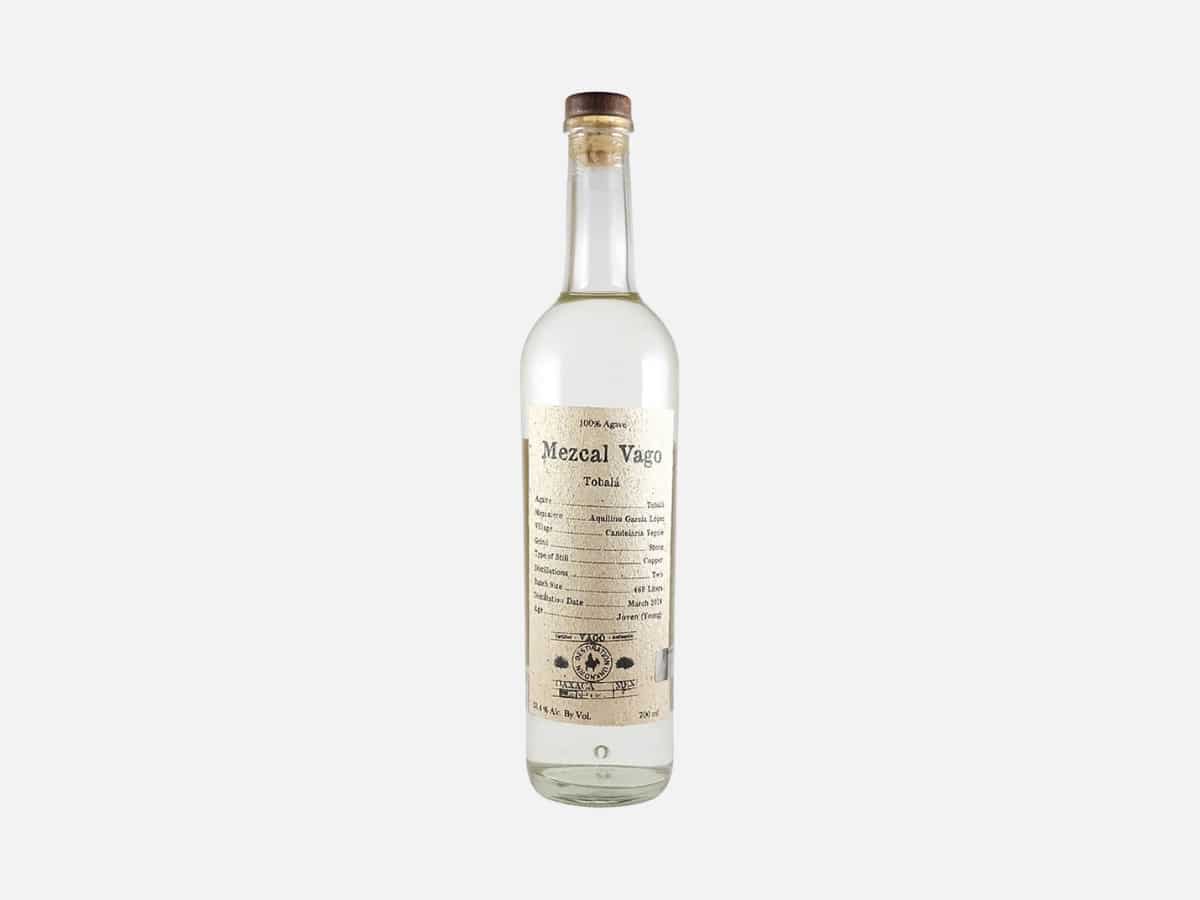 7. Mezcal Vago Tobalá
Mezcal Vago is among the best mezcal brands in the game, and Tobalá might very well be the label's masterpiece. It's crafted from the mighty tobalá, a famously difficult agave plant that's grown at high altitudes. The resulting spirit provides a veritable journey for the senses, juxtaposing various aromas, textures, and tastes. No two sips are exactly the same.
Price: from AU$240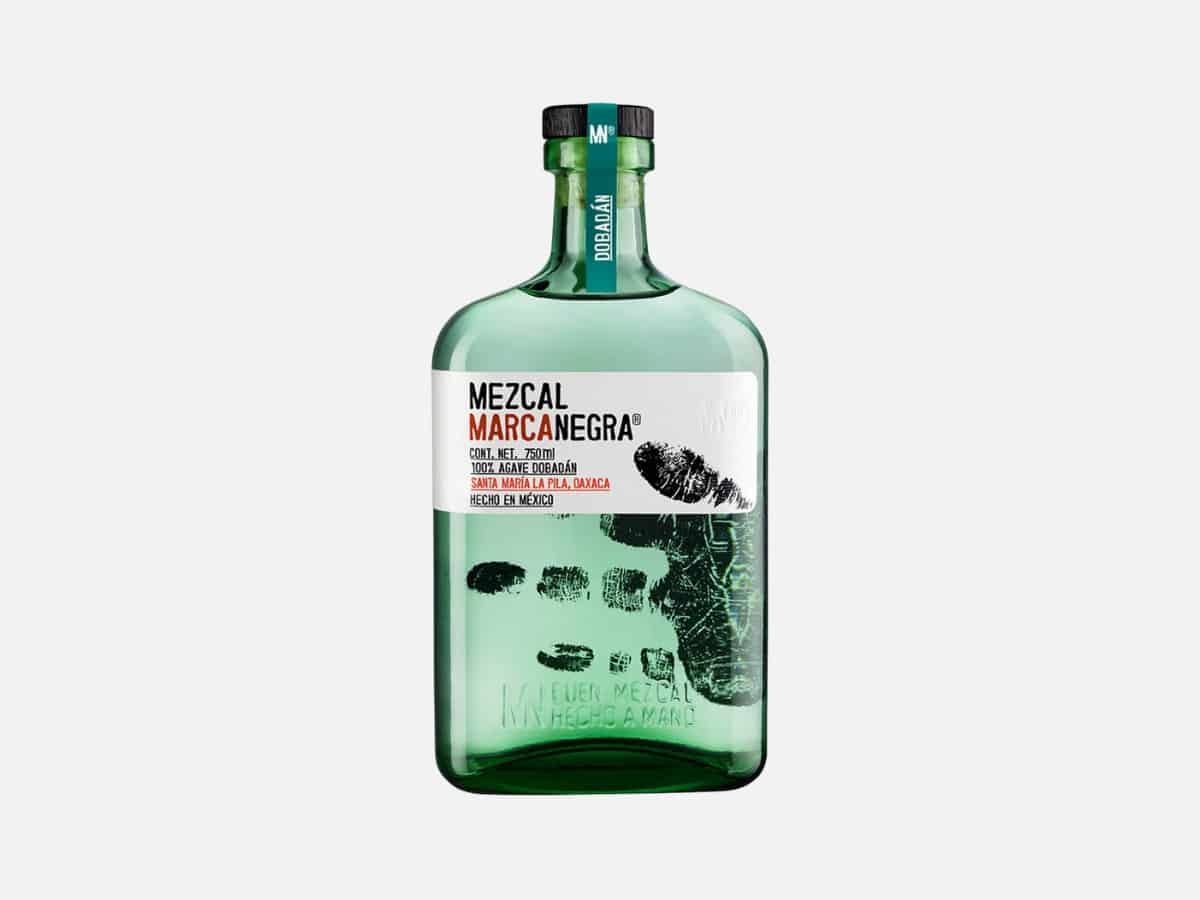 8. Marca Negra Dobadán
Despite its bold nose, Mezcal Marca Negra Dobadán comes in soft and sweet on the palate. As notes of molasses, brown sugar, grapefruit peel, herbs, and a touch of smoke swirl in your mouth, you might very well remember what it means to live. This is what the best mezcals are all about in that every sip is an adventure.
Price: from US$120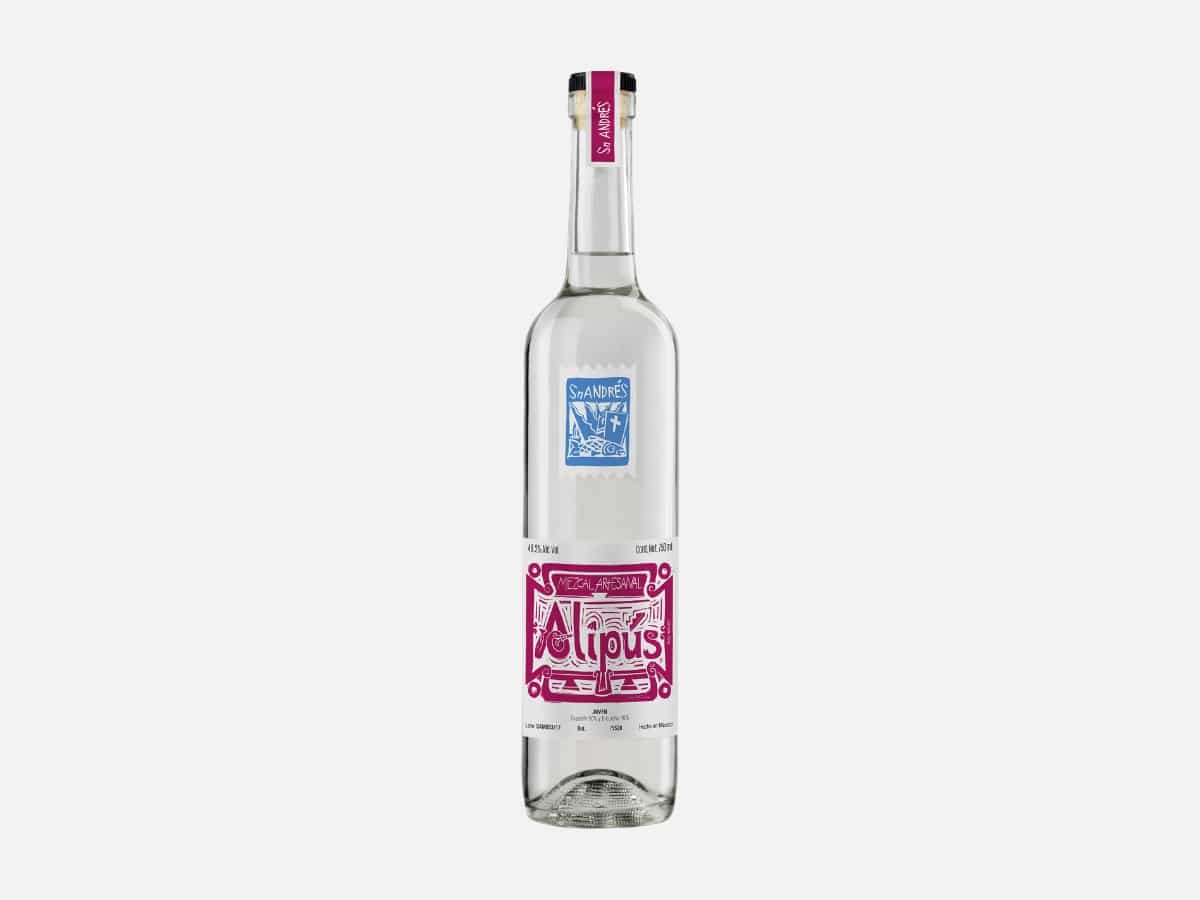 9. Alipús San Andres
Distilled in the Oaxacan village of San Andrés, this young mezcal delivers palatable waves of smooth smoke. That makes it a classic example of everything you've come to expect from the best mezcals, and a terrific sipper in its own right. Go just beyond the smoky surface and you'll discover notes of sweet tobacco and even some cherry. If you want to get your sip on in quintessential style, look no further.
Price: from AU$95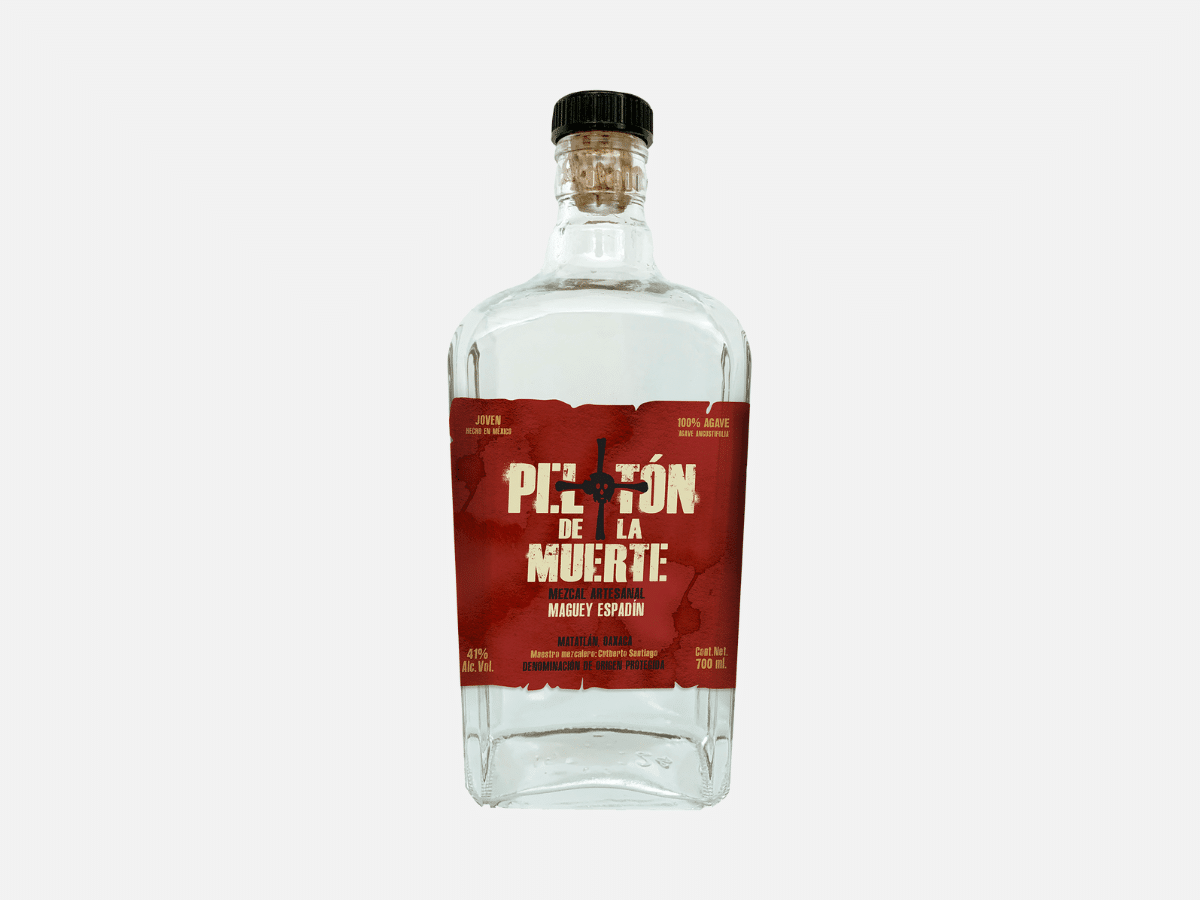 10. Peloton De La Muerte Mezcal Joven Artesanal
Is Peloton De La Muerte Mezcal Joven Artesanal the best mezcal you'll ever taste? Probably not, but it will make for one of the best mezcal margaritas. Should you want to put a new twist on the world's foremost cocktail, here's one surefire way to do it. Plus, this mezcal still makes for a solid sipper, which is why we once dedicated to it.
Price: from AU$67
How Man of Many Chose the Best Mezcal
Smoky or not, mezcal is definitely an acquired taste, and one that makes tequila's sweet and neutral flavours seem downright tame by comparison. Should you want to wet your toes before diving in, we suggest asking your bartender to whip up his best mezcal cocktail. The experience might change your life. Or maybe not. Like we said: it's an acquired taste.
Personally, we can't get enough of the stuff. It's a true bad boy of alcohol, refusing to accommodate your expectations or even your preferences. That means there's a potential surprise lying in wait every time you order a new variety. Should you be among the alcohol enthusiasts who consider unpredictability a virtue, then join us in celebrating this uncompromising inebriant.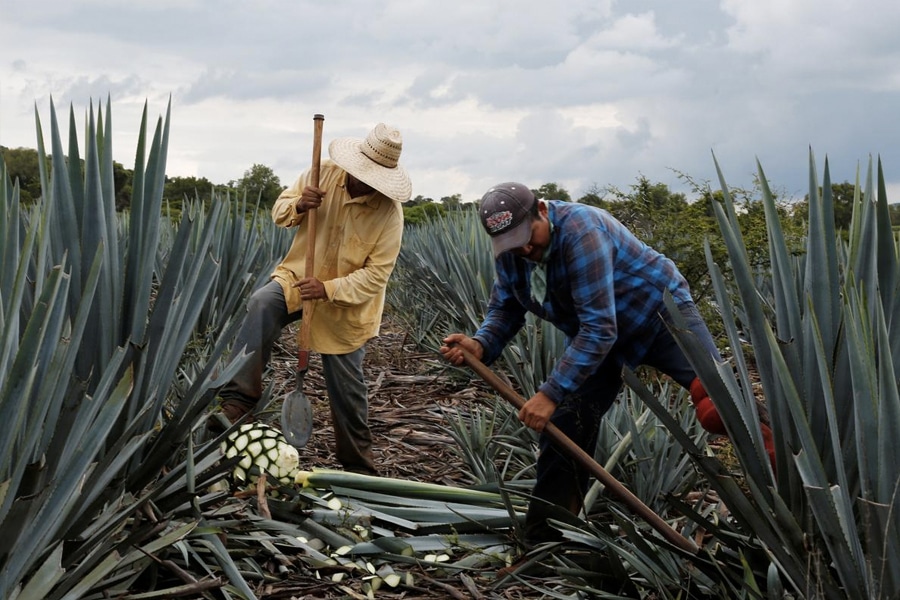 How is Mezcal Made?
The word "mezcal" translates to "oven-cooked agave" and that should give you a good idea of how the spirit gets made. First, the agave plants must reach their proper age, after which they're cut down and stripped of their hearts, also known as the piñas. The piñas are cleaned and then cooked in earthen pits, where they pick up a smoky flavour. Next, they're crushed into a pulp, combined with water, fermented, and distilled. Factors like region, type of agave plant, aging methods, and cooking techniques will influence the resulting flavour profile.
Because certain agave plants can be tough to cultivate and take decades to ripen, most mezcal operations are small by default. Overseeing the process is a Maestro Mezcalero, who will frequently employ the same methods his ancestors did. Indeed, this is an artisanal spirit in almost every sense of the concept, which helps explain why it often costs more than tequila. Also, don't be thrown off by the presence of major mezcal brands like Del Maguey, as nearly all of them are working with various small-scale distillers throughout Mexico.
The lion's share of mezcal is produced in the region of Oaxaca. There's even a popular saying in these parts: "Para todo mal, mezcal, y para todo bien, también." That translates to: "For everything bad, mezcal, and for everything good as well." Otherwise, mezcal is officially distilled in the following regions: Durango, Guanajuato, Guerrero, San Luis Potosí, Tamaulipas, Zacatecas, Michoacan, and Puebla. To qualify as mezcal, the spirit must also meet Norma Oficial Mexicana (NOM) regulations.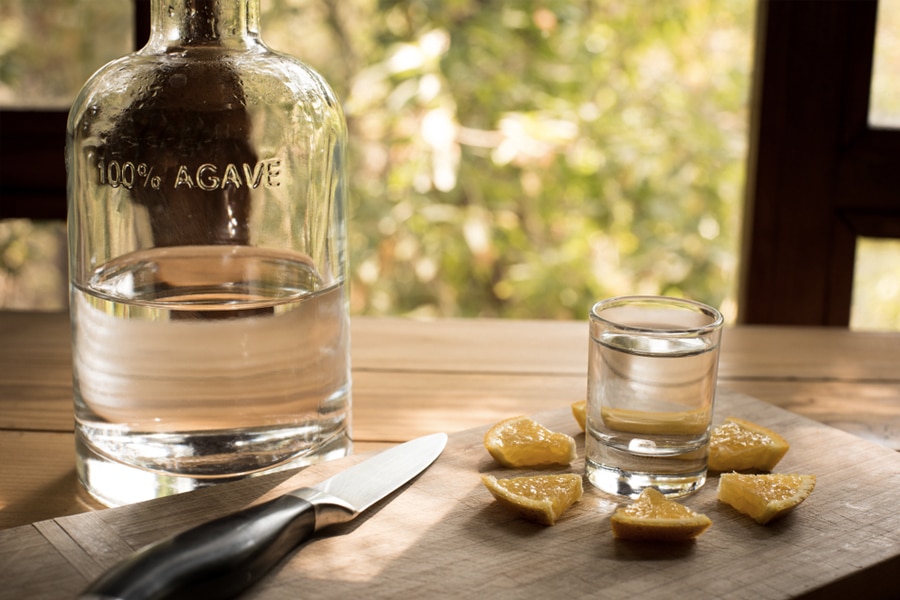 What's the Difference Between Tequila and Mezcal?
Mezcal not only pre-dates tequila, but all tequila is actually a form of mezcal (and not vice-versa). Like mezcal, tequila is made from the agave plant and double-distilled. Both liquors can also be aged after distillation for various periods of time, or not aged at all. Similarities notwithstanding, mezcal and tequila walk their own separate paths, something that becomes self-evident as soon as you compare the taste.
The point of departure goes back to the 19th century when some savvy mezcal producers in the region of Tequila decided to mass-distil blue agave plants. To do so, they used steam ovens and rolling mills with copper stills, representing a stark departure from traditional mezcal production methods. This gave birth to a new variety of mezcal, which became known as tequila, though it wouldn't officially be recognised as such until 1974.
For a long time, tequila's popularity came at mezcal's expense. This held true not just around the world, but in many parts of Mexico as well. However, various craft spirits movements have helped thrust mezcal back into the mainstream, or at least close to it.
While even the best mezcals remain a novelty of sorts, the spirit is nevertheless getting heaps of positive attention. In some cases, that means mezcal margaritas on the menu at the hottest restaurants. In other cases, it means full-blown mezcaleritas (aka mezcal bars) popping up around the hottest cities. After spending over a century in obscurity, the crafty spirit is finally getting the global recognition it deserves.
Being that great mezcal are produced in such limited batches, it's hard to keep track of which ones actually live up to the hype. Hence, take the following list with a grain of tequila salt (sorry, had to do it), as it's bound to leave off the mindblowing mezcal you tried in some Oaxacan alleyway bar.
Also, the best mezcal margaritas are delicious, but you'd be wasting high-end mezcal if you were to mix it with lime and sugar. For that reason, we've included one great mixing mezcal on the list. With those little disclosures out of the way, here are 10 of the best mezcals.
General FAQs
What is the best mezcal?
Some of the best mezcals are Mezcal Alipus San Andreas, Mezcal Vago Tobala, and Ilegal Mezcal Reposado
What is the difference between mezcal and tequila?
Tequila is made by steaming agave in an industrial oven before distilling it in copper pots, while Mezcal is cooked in earthen pits lined with lava rocks and filled with wood and charcoal then distilled in clay pots.
You'll also like: