Bourbon Brothers is Australia's Only Premium Bourbon Subscription Club
Love your American drops and need a bourbon subscription in Australia? You're in luck. Born and bred for the bodacious bouquet of bold flavours that can only be found in a barrel of bourbon, a small group of mates set off on a journey to deliver premium American whiskies to fellow bourbon-loving Aussies. Realising that spending upwards of 120 dollary-doos is a bit much for the average bloke, these whisky fanatics decided to create the best damn bourbon subscription service Australia has seen.
Calling themselves Bourbon Brothers, this first of its kind Australian spirit subscription service says, "hell no!" to tiny 30ml or 60ml bottles to offer you instead a pack of three much larger 100ml tasters to guarantee a more intimate connection with their collection of the finest bourbons and whisky.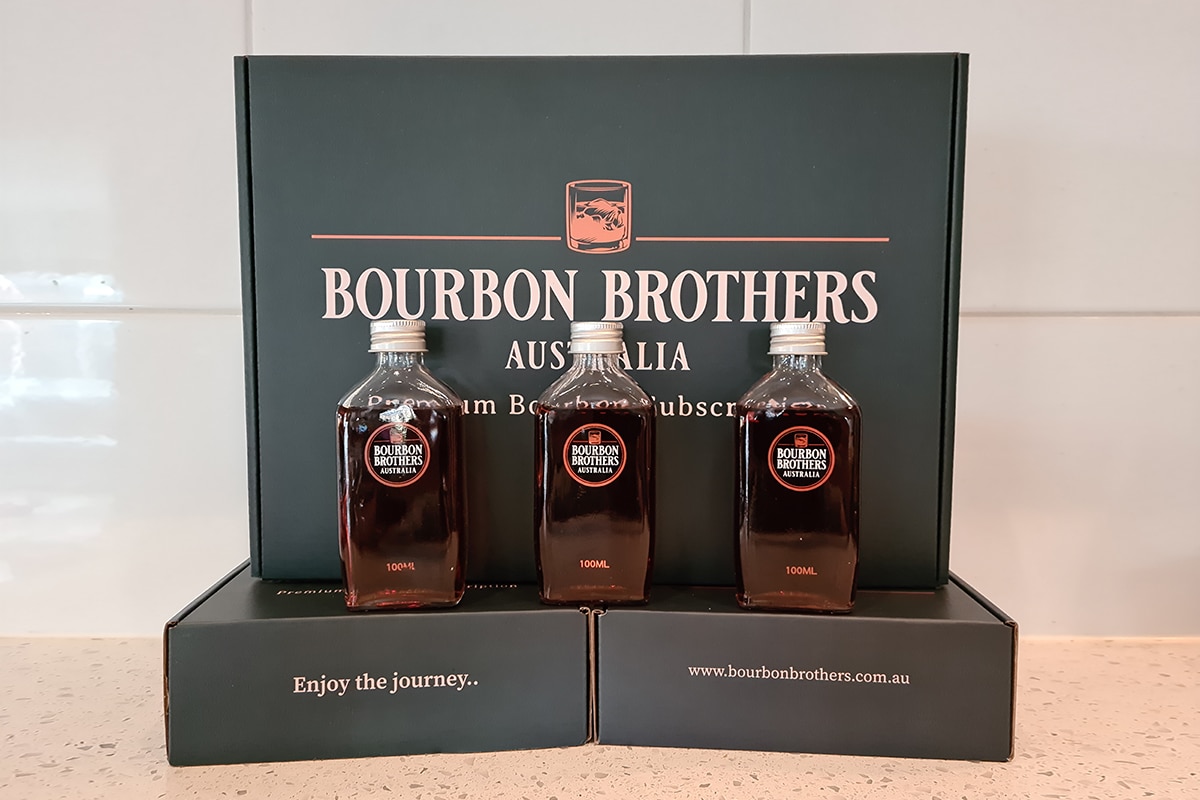 Arriving at your door in premium packaging, Bourbon Brothers offers you three 3 x 100ml tasting bottles every month for you to try without the guilt of splurging at the liquor store. Plus with plenty of member-only offerings available, you can get started for less than average bottle price. Keeping things simple with no contracts and no hidden fees, Bourbon Brothers does what it does best – deliver delicious premium bourbon and American whiskey straight to your door every month. The February selection for subscribers only features Bearded Lady Bourbon, Woodford Reserve Double Oaked and Bomberger's Declaration, which is currently sold out all over the world. How's that for exclusivity?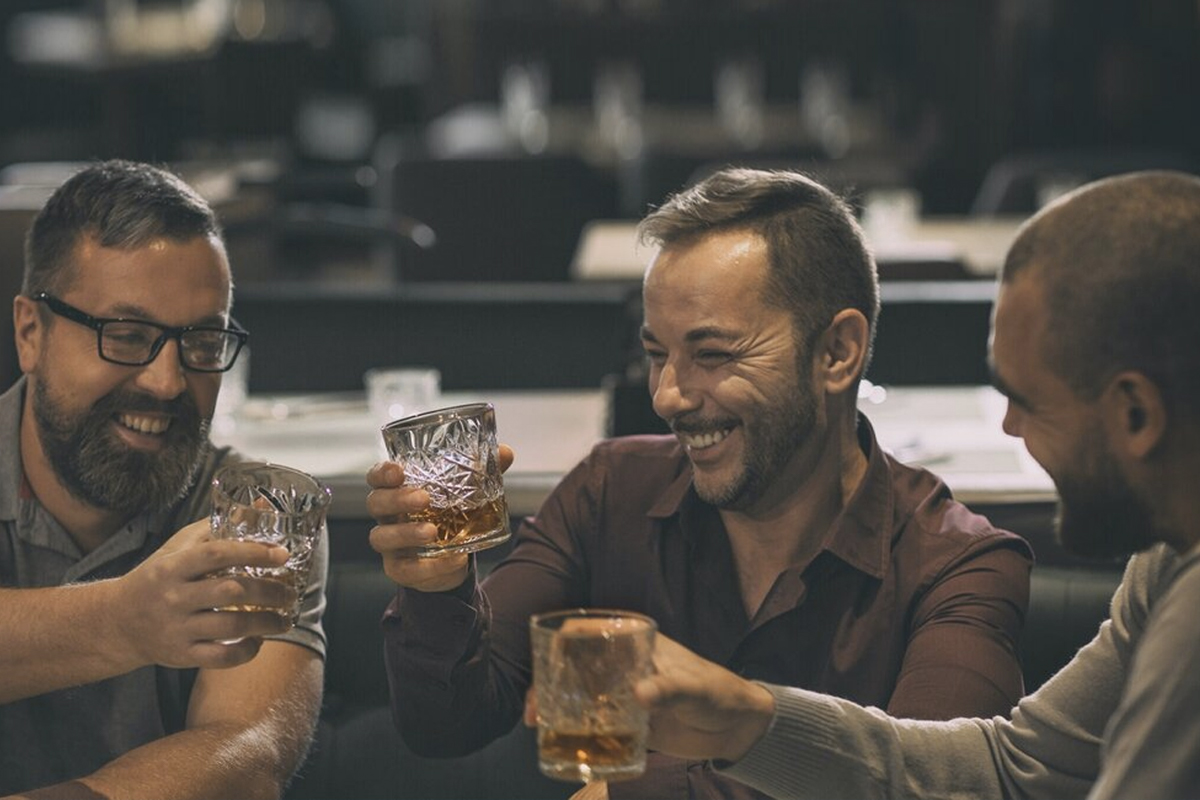 Getting started with the Australian bourbon subscription is super easy thanks to the straightforward setup. Go month to month at the standard rate, and if you don't like what's coming the following month, you can skip a box at no extra cost. If you're looking to save a little extra cash, you can select between either a three-month subscription or go the whole nine yards with a twelve-month subscription which includes two tasting glasses and two coasters in your first box every year!
They've even got gift-givers covered too with their Premium Gift Pack. Alongside three expertly selected 100ml premium bourbon / American whiskey tasters, you'll receive two Bourbon Brothers 'Glencairn' style tasting glasses and two Bourbon Brothers coasters. Or you can grab the months box as a one-off purchase.
And for those who stumble across a favourite, there is special members-only access to full bottles. What more could a guy ask for?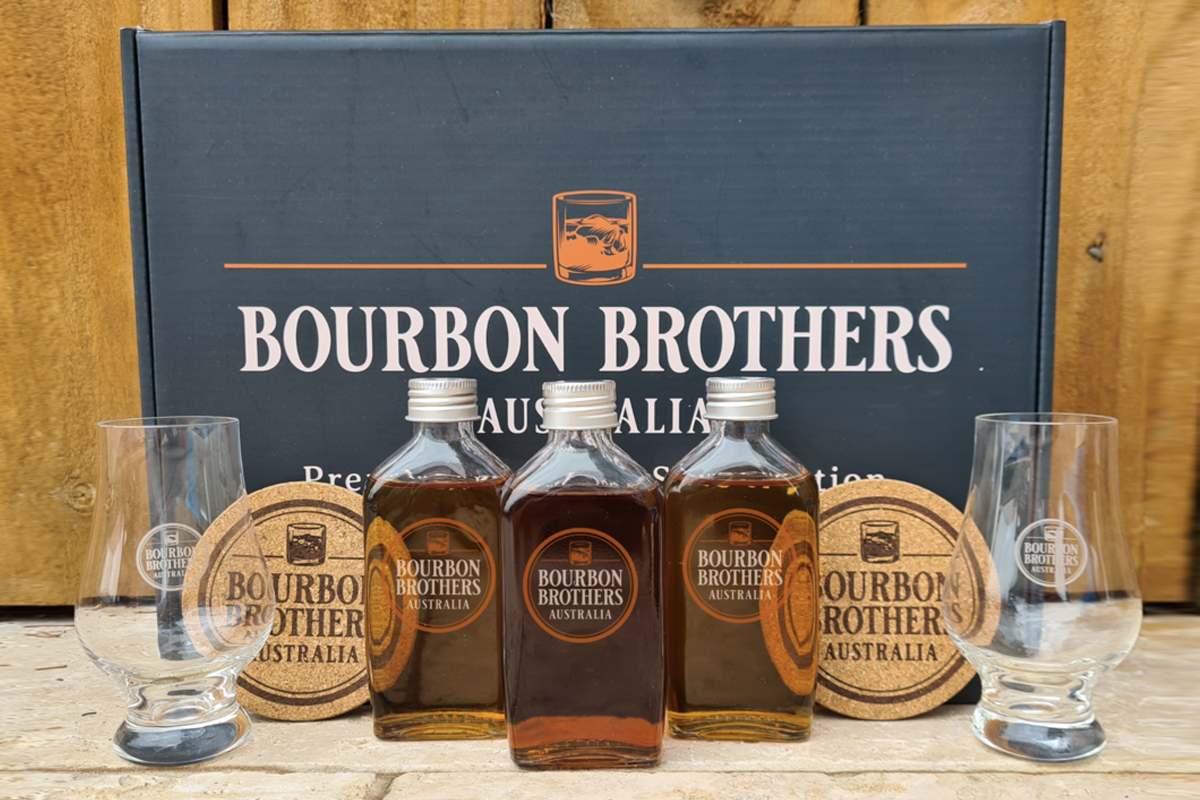 Bourbon Brothers Monthly Subscription
Every month you will receive:
3 x 100ml premium bourbon / American whiskeys expertly curated for your journey
Expert tasting notes
Access to tasting videos
'Member-only' pricing on full bottles
Free shipping
Notification of the included bourbons each month, before you are charged to you, can skip a box that isn't to your taste (at no charge)
12-month subscribers will receive as an added gift, two tasting glasses and two coasters in your first box for every year you subscribe!