Bundy Joins The Bandwagon with Bundaberg Small Batch Spiced Rum
Though many things in life remain a mystery, from the fate of the other sock to why people drink decaf, some things are certain and absolute. One such thing is how much we, at Man of Many, bloody love Bundy.
Whether it's their support of grassroots competitions promoting body positivity, their dedication to a good time for the locals, or the fact that their rum is objectively the best in the world, Bundaberg is a truly marvellous brand. Now, in their 130th year of crafting top-notch spirits for the discerning drinker, Bundaberg has proved its ability to innovate and maintain relevancy in an ever-changing market with their latest and greatest release, Bundaberg Small Batch Spiced.
Skillfully crafted with a blend of their aged reserves, this new release sees thirteen different spices, fruit nectars and citrus zests infused into their soft, mellow rum, which has been aged in heavily-charred American oak barrels. This, the fourth release from their highly successful Small Batch series, follows a trend towards spiced rum; almost a "gateway" product which has helped drive a global swing towards brown spirits for its approachability and overall deliciousness.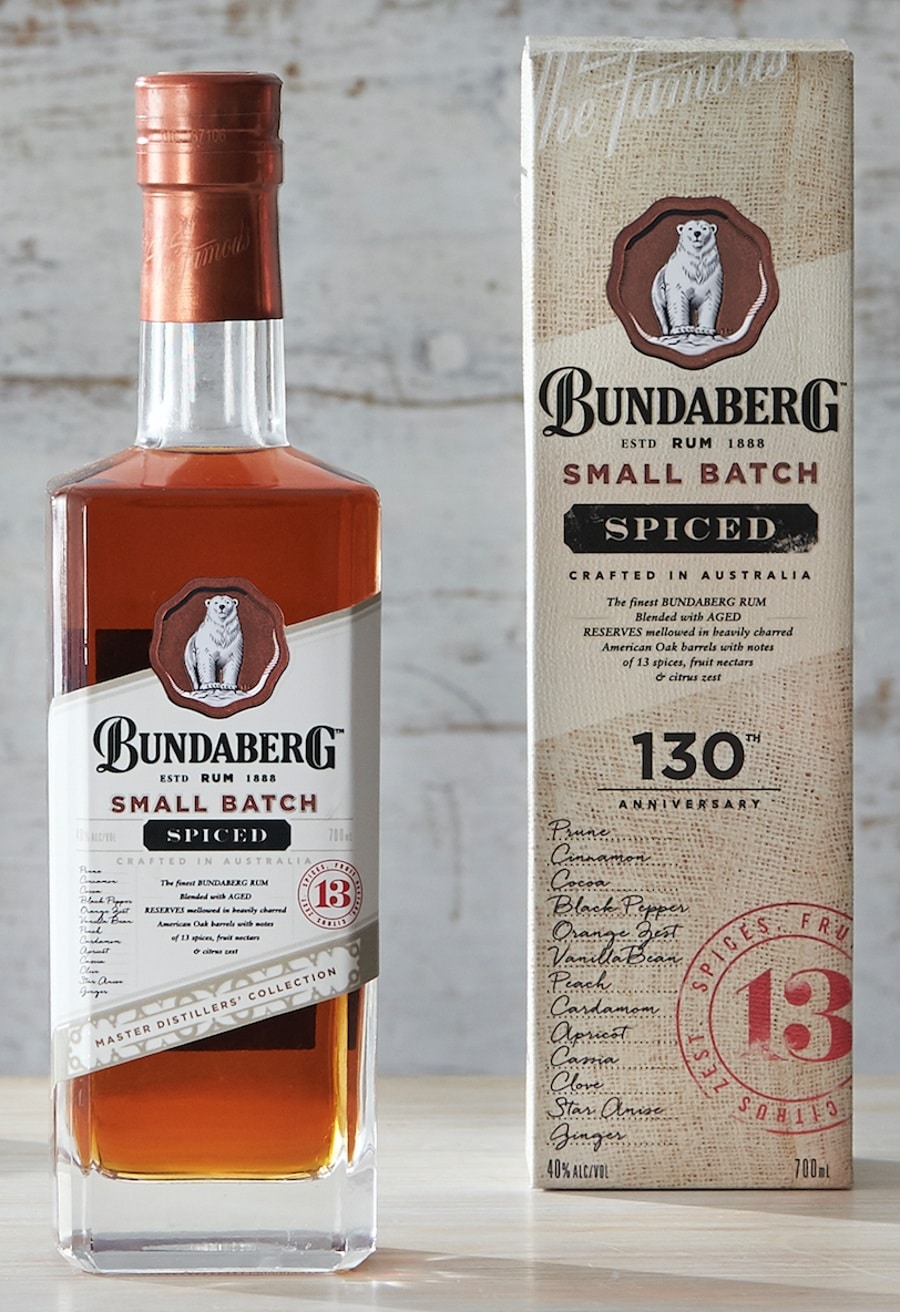 "Small Batch Spiced is one of our best rums yet," boasts Karl Roche, Marketing Manager for Bundaberg Rum, and rightly so. "It celebrates thirteen decades of craftsmanship by combining thirteen specially selected spices with locally made, world class premium rum. Bundaberg Rum is an Australian born craft distiller, and we're so excited to release new Small Batch Spiced as a thank you to our fans in Australia for their support over the years."
Bundy cops a bad rap with hipster bartenders who think that because something is popular it can't be as good as some handcrafted bullshit liquid distilled on the side of some Jamaican mountain by a 200-year-old plantation farmer who yields his crops of cane at midnight when the moon is in the seventh house, but seriously, who on Earth takes what mixologists think seriously?
Bundy is, in fact, one of very few single-estate distilleries in the whole world using all locally sourced ingredients from its eponymous hometown in Queensland. It's also won 144 awards in its 130 years of rum creation, ageing and blending.
Whatever the bloke with a bushranger beard, tatts and his top button done up in a Darlinghurst cocktail den might tell you, this is a damn fine product, and one of which Australians should be proud.
The lastest Bundaberg Small Batch Spiced is currently available at a RRP AUD$69.95 at the Bundaberg Distillery Store, online and nationwide including selected duty-free outlets now.