This Collapsible Drink Tumbler Can Hydaway
Everyone loves a good pun, especially one that denotes a bit of extra creativity and innovation when dealing with a pretty standard product – the portable coffee cup. Now live on Kickstarter is a portable, insulated, hot-and-cold drink tumbler for enjoying any drink, anywhere, all the time. So what's so good about this one, it's the Hydaway feature.
Collapsing all the way down into a little puck size circle, the Hydaway Tumbler is the perfect companion for on the go. Unlike other collapsible cups, this one comes with a spill-resistant lid, keeping every last drop contained—no more coffee stains in the bag.
You'll also like:
How Much Protein Do You Need Each Day?
21 Best Whisky & Scotch Glasses – A Complete Guide
Are Protein Shakes Healthy? Key Facts on Whey Protein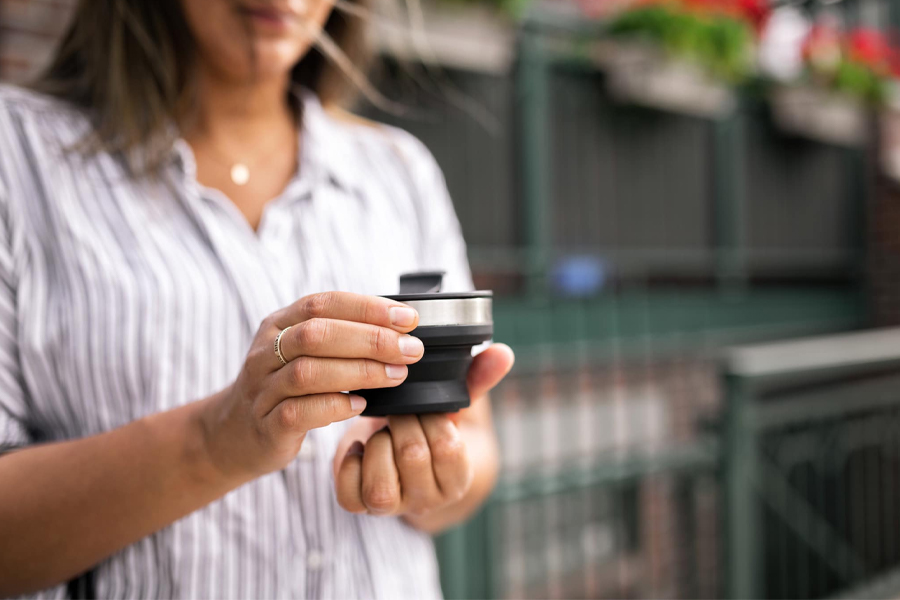 Made from BPA-free silicone, this tumbler is working hard to bring back the keep cup craze. Currently hitting a roadblock due to COVID-19 restrictions, this non-toxic, planet-friendly, and easy to clean cup, is intuitively designed for commutes, workouts and happy hours everywhere. While it doesn't have any anti-bacterial properties for the new normal, it does come in a range of different colours including Jet Black, Icicle white, Ember red and Glacier blue. Also in the mix are some graphic variations, Yukon, Mojave and Cascadia, each with an illustration of their inspired landscape.
Complete with its own insulating foam sleeve, the Hydaway Tumbler works double time by keeping your frozen drinks cold and your hot ones, well, hot! Paired with food-grade silicone and a BPA-free biopolymer lid, the team behind this cup have spared no expense. Now live on Kickstarter for an early bird price of US$99, you can get yourself a set of six collapsible tumblers at 34% off.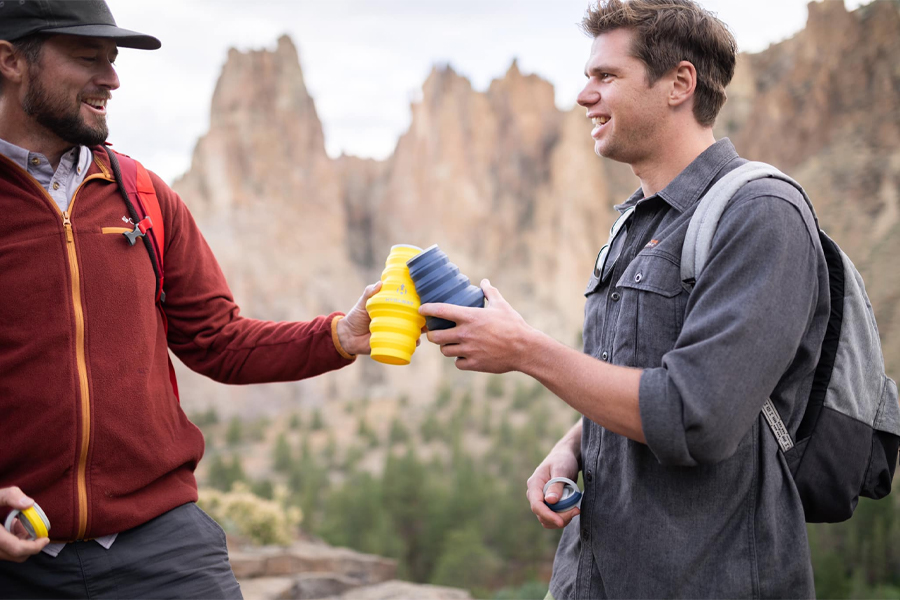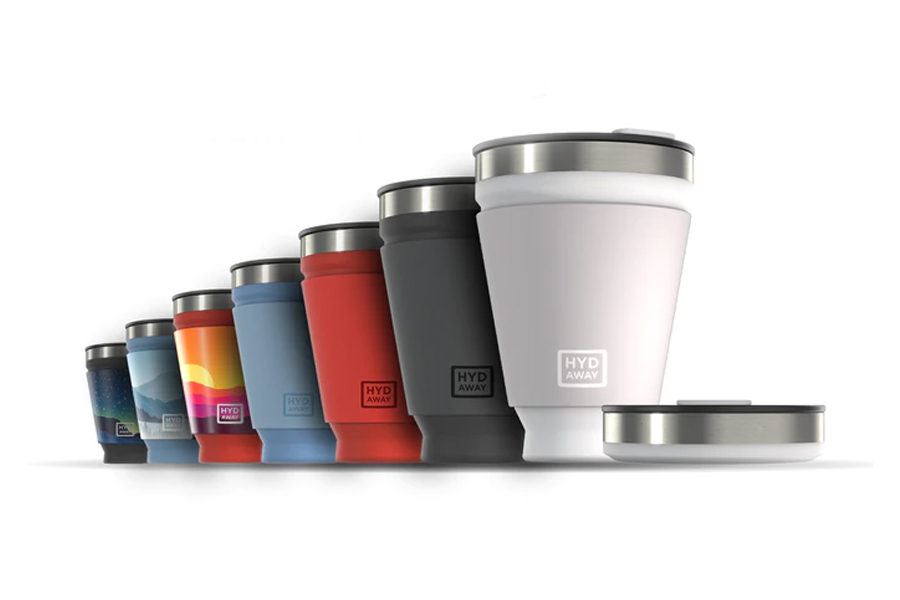 You'll also like:
How Much Protein Do You Need Each Day?
21 Best Whisky & Scotch Glasses – A Complete Guide
Are Protein Shakes Healthy? Key Facts on Whey Protein