Countdown to Christmas with Flaviar's Amazing Whiskey Advent Calendar
Leading spirits club Flaviar is once again flexing its whiskey-soaked muscles this holiday season. On the heels of last year's popular predecessor, they're releasing another Whiskies of the World Advent Calendar. It will put an entirely new spread of 24 mystery selections behind perforated panels, taking your taste buds on a globe-spanning journey. As a gift for yourself or the devoted enthusiast in your life, this one is hard to beat. Indeed, we can think of no better way to count down the days to Christmas.
You'll also like:
America's Best Independent Whiskey Blender is Coming to Australia
Still Austin's Straight Bourbon Whiskey is a Homegrown Home Run
To Peat or Not to Peat: The Whisky Drinker's Dilemma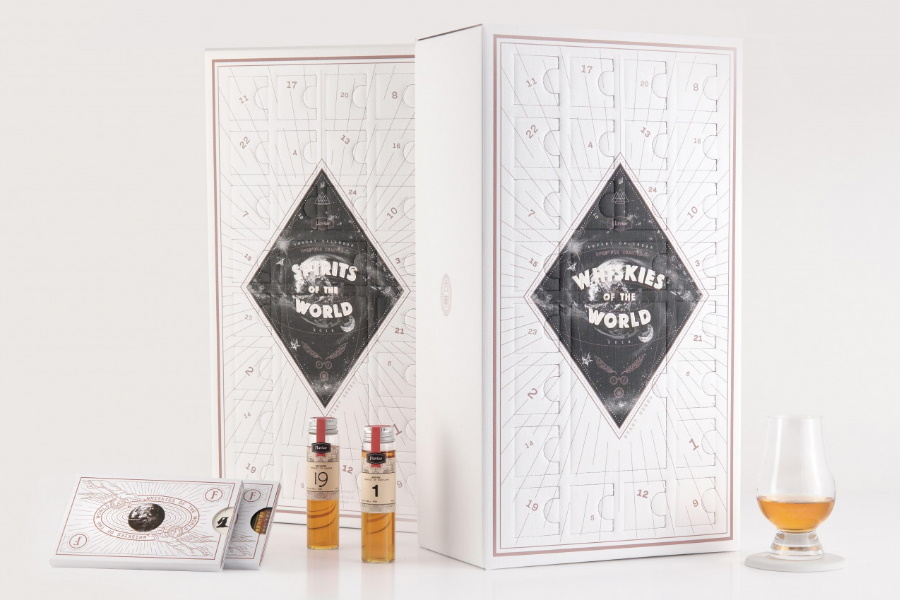 Flaviar's 2020 Whiskies of the World Advent Calendar will feature 1.70 oz drams from various corners of the world. Each one is joined by an information card, telling you more about both the whiskey and its flavours. Not knowing what's instore is part of the fun, but we can provide a few spoilers. Expect the following releases to appear in this year's box: Uncle Nearest Bourbon, Kilchoman 2010 Vintage, and Compass Box Juvenile.
Virtually guaranteed to please, Flaviar's 2020 Whiskies of the World Advent Calendar is currently available for pre-order. Get one for yourself or for the whiskey lover in your life (or both) and act fast because it'll probably sell out before you can finish your next dram. In addition to the 24 samples and tasting notes booklet, the box includes a Flaviar coaster and Glencairn glass. This is the holidays done right.
You'll also like:
America's Best Independent Whiskey Blender is Coming to Australia
Still Austin's Straight Bourbon Whiskey is a Homegrown Home Run
To Peat or Not to Peat: The Whisky Drinker's Dilemma