Lark's PARA100 is First 100-Year-Old Cask Finish
Apparently, PARA50 wasn't quite enough because Tasmania's Lark Distilling Co. is launching its latest highly anticipated single malt whisky from its Rare Cask Series: PARA100. Bursting at the seams with sweetness and depth, it's the result of the final maturation stage of Seppeltsfield's 100-year old Para Vintage Tawny Rare Cask, and a long-time coming.
You'll Also Like:
Lark Distillery Celebrates the Godfather of Aussie Whisky with 'Legacy'
Lark Distilling Co. Double Tawny Dials the Aussie Whisky Experience 'Up to 11'
Lark's The Wolf' Release 2020 Makes a Strong Case for the Barrel Exchange Approach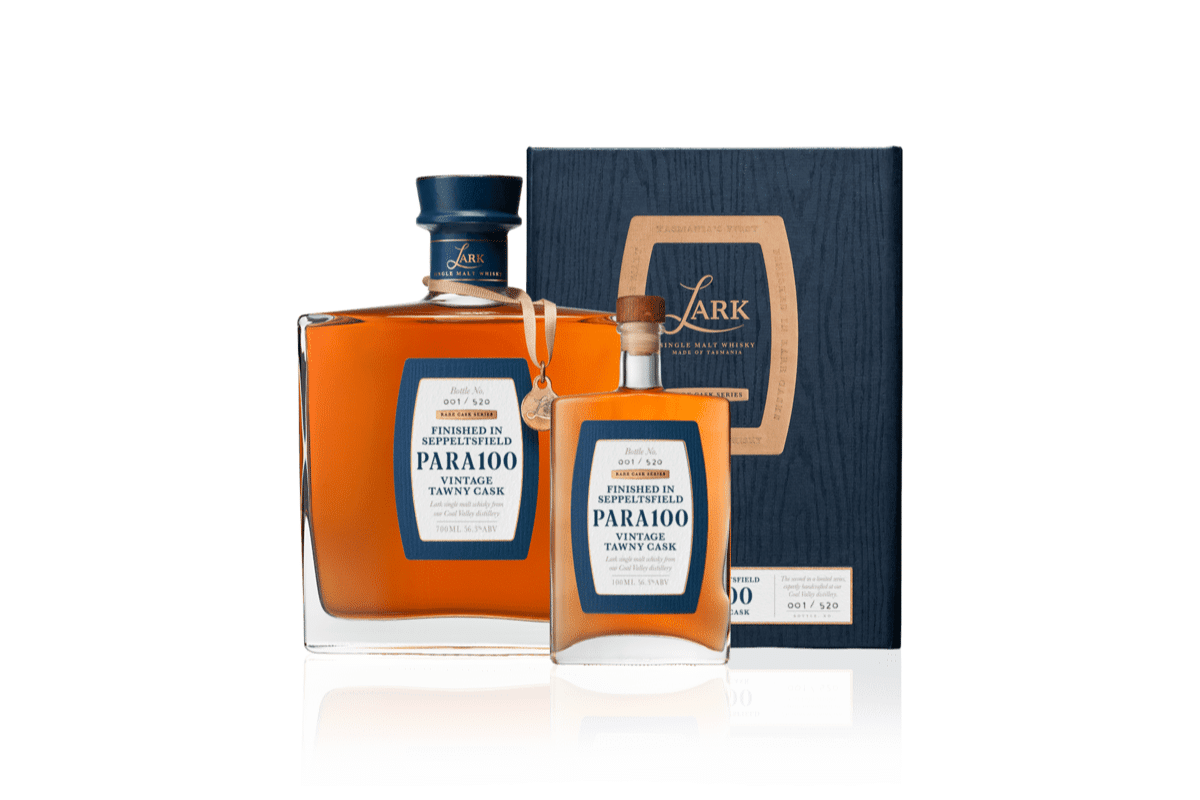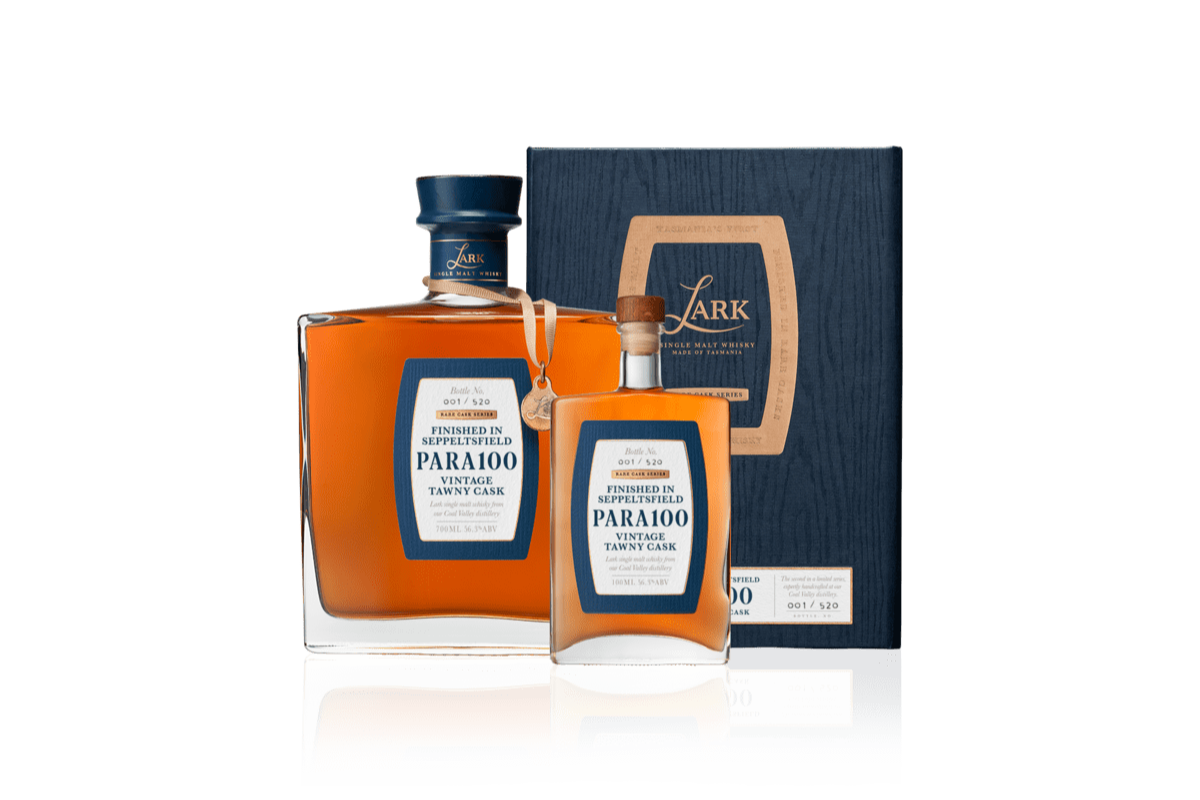 Considered "possibly The World's first 100-year old cask finish," the release of Rare Cask PARA100 takes centre stage as part of the Centennial Collection. Believed to be the world's only unbroken lineage of single vintage wines dating back to 1878, the Seppeltsfield's Para Vintage Tawny is the only Australian wine ever scored 100/100 by the renowned critic James Halliday.
Before using the two Seppeltsfield's 100-year old Para Vintage Tawny finishing casks that Lark was lucky enough to acquire, the spirit spent approximately five years in a combination of ex-Port, ex-Sherry and ex-Bourbon casks. Married together to produce a rich single malt with some sweetness and depths, it also enabled the spirit to soak up every bit of complexity stored in the Para Vintage Tawny casks' oak.
Described as a milestone for both Lark and the whisky industry as a whole, the Godfather of Australian Whisky and founder of Lark Distilling Co. Bill Lark had to battle with the "complex but very intense" casks. Looking "to avoid dominating the carefully-curated spirit", Bill explains how they "slowly finished the whisky in two casks over four batches — a very delicate balancing act that put our team to the test. The result is almost impossibly long and luxurious, perfect for those intimate fireside chats with friends that extend well into the early hours of the morning."
"​PARA100 is the world's first-ever 100-year-old cask finish, and the fact that there will be only 450 bottles available makes it even more special."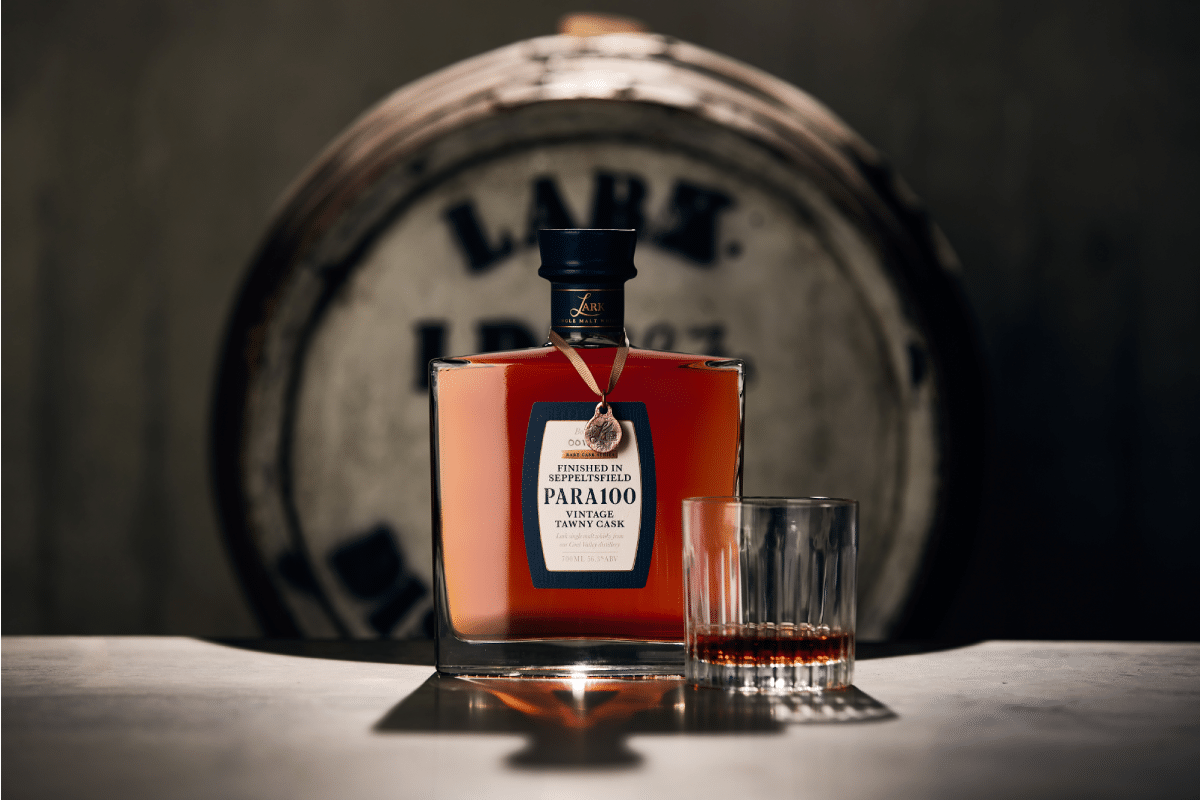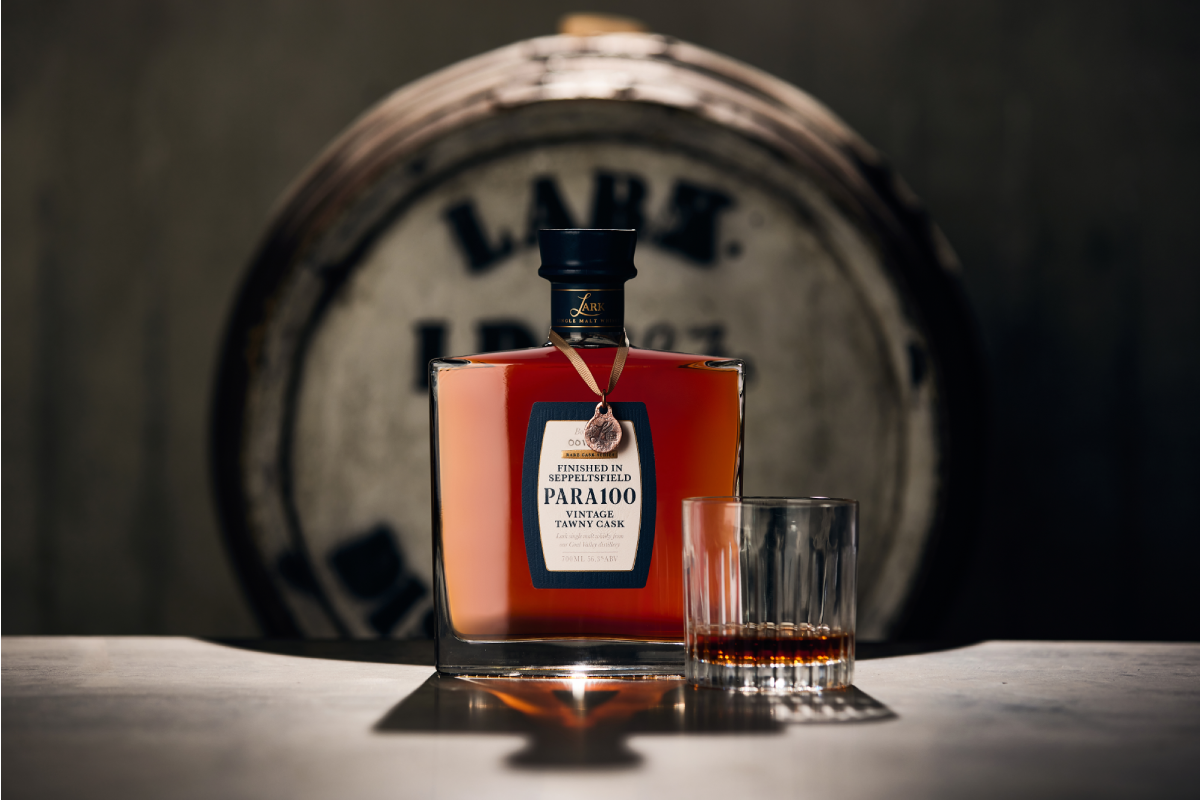 Lark Rare Cask PARA100 Tasting Notes

Nose:​ A rich and impossibly sticky embrace of treacle pudding with brandied custard, wood-fired raisin bread, mulberry syrup, and blackberry blossoms.
Palate: ​Preserved cherry sweetness with deep, dark undertones of saddle leather, fresh tobacco, and beloved antique furniture. Polished tannins and the oak's unmistakable age create chapters of mouthwatering complexity that speak of elegance and intrigue.
Finish:​ Impossibly long and luxurious. Cocoa nibs, coffee, blackberry jam, dark fruit cake, and fireside chats that extend into the early hours of the morning.
Every 700ml bottle (56.3% ABV) will set you back a whopping $1,000 for the privilege of tasting the Seppeltsfield's 100-year old Para Vintage Tawny. And if you're feeling generous, you can even gift the complimentary 100ml bottle to a mate to try.
You'll Also Like:
Lark Distillery Celebrates the Godfather of Aussie Whisky with 'Legacy'
Lark Distilling Co. Double Tawny Dials the Aussie Whisky Experience 'Up to 11'
Lark's The Wolf' Release 2020 Makes a Strong Case for the Barrel Exchange Approach