Martell VSOP Cognac Has Had More Than Just a Facelift (and it's Even More Delicious Than Before)
As anybody who's ever rolled a nip of Martell over their tongue–any which one from the maison's extensive range–will tell you, they make a bloody tasty cognac. The oldest of the major producers from the region, Martell has been crafting their spirits of renown since 1715, though that's not to say the brand is caught up in pomp and tradition; far from it, in fact.
Ever-experimental, their latest release, or re-vamp, rather, slightly tweaks one of their most popular products, the VSOP (Very Superior Old Pale) in their line-up. Aged for a minimum of four years, Martell's VSOP is unique in that it has spent time exclusively in fine-grained oak from France's Forêt de Tronçais. Oak trees were planted here by Louis XIV's minister Jean-Baptiste Colbert, to supply the French Navy, in 1670, and nowadays are famed for their use in cooperage for the finest cognacs. It's estimated the wood used in these barrels is between 180 and 200 years old.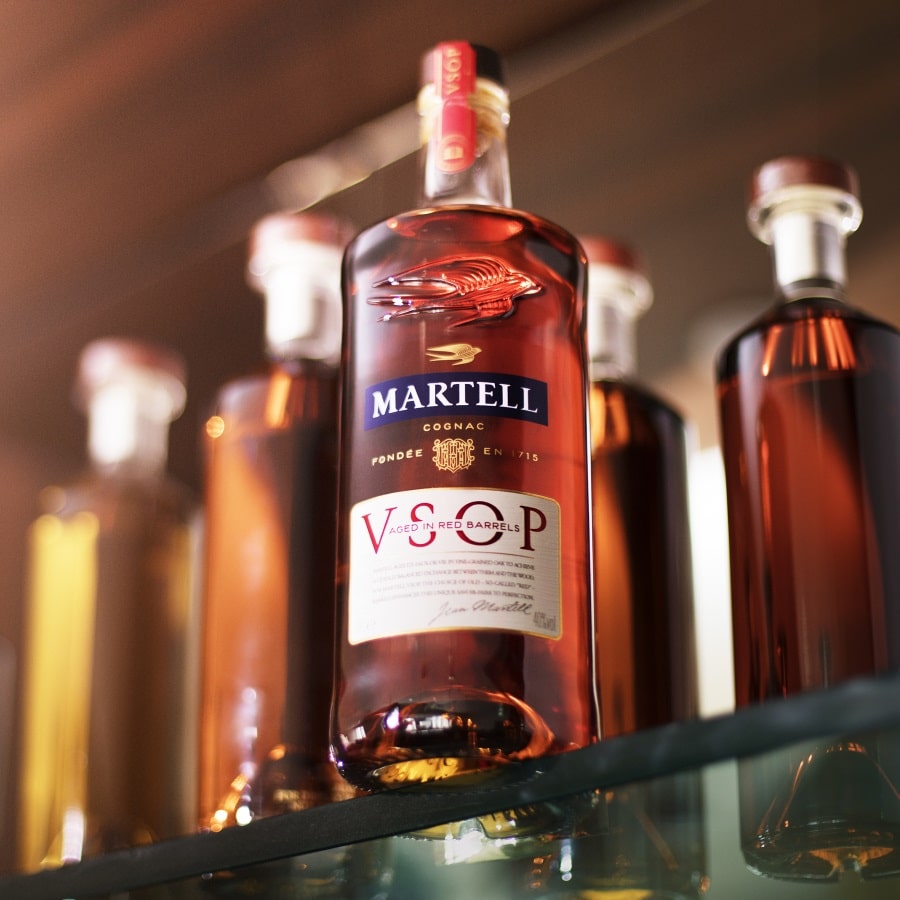 The newest ingredient in the mystical world of cognac is the use of red barrels exclusively. Red barrels are barrels that have been used to age eaux de vie not once but twice beforehand, imparting a rich, red colour to the oak's grain. On their third fill, red barrels impart a softer, more delicate flavour to the spirit with gentler tannins, and far less vanilla sweetness than fresh oak. This process also allows the spirit to express its gentle, subtle fruit aromas upon maturation.
The final result is a warm copper spirit with ripe stonefruits on the nose, which carry over to the palate with a hint of Christmas pudding spice and woody notes, before a long and velvety finish. While the previous incarnation of Martell VSOP was a crowd-pleaser, this new and improved version is a unique and luxurious spirit which will impress fans new and old.
Offered up in new packaging to match the liquid inside, it is set to start rolling out into bottle stores and reputable venues from this month.
Have you subscribed to Man of Many? You can also follow us on Facebook, Twitter, and Instagram.