Would You Try Michael Jordan's $1,800 a Bottle Tequila?
Watching the high-flying Chicago Bulls number 23 in action is incredible, and while Michael Jordan's gameplay is what drew him attention in the first place, it's what happened off the court that has fans so intrigued by The Last Dance. Through the hit ESPN docu-series, stories of the 1980s Chicago Bulls' "travelling cocaine circus' remerged, with Jordan doing little to quash them. In fact, in the early episodes, MJ even stands to stir the pot a little during his candid one-on-one interview for The Last Dance. Sitting back in his white recliner, a drink and a cigar next to him, Jordan explained the inner-most details of those early Bulls years.
While some fans and former players have been rocked by the secrets that have spilled out in each episode, others are more concerned with his drink of choice. Well, rather than wait for the man himself to spill the beans, we can tell you that over the course of Jordan's Last Dance interview, he is sipping on a glass of Cincoro Tequila, a brand that he co-owns with the owners of the Los Angeles Lakers, Boston Celtics, and Milwaukee Bucks.
Here is everything you need to know about Michael Jordan's tequila.
What is Michael Jordan's Tequila?
Well, first and foremost, it bears reminding that Michael Jordan's tequila isn't just Michael Jordan's. The NBA legend also shares ownership of Cincoro Tequila with fellow NBA owners Jeanie Buss (Los Angeles Lakers), Wes Edens (Milwaukee Bucks) and Grousback and Emilia Fazzalari (Boston Celtics). The project was launched back in 2019, offering some rare Anejo tequila. The name Cincoro comes from two Spanish words, cinco for five partners, oro for gold, as in gold standard.
Cincoro is considered an "ultra-premium tequila," as it is made from 100 per cent Blue Weber agave. The agave hails from both private farms in the San Miguel el Alto highlands and the El Arenal lowland regions of Jalisco, Mexico. The two distillates are slow-cooked and distilled in separate batches, then mixed together.
So, now you know where it comes from and who is behind it, how about sampling a taste of Michael Jordan's tequila for yourself? Here are our two top picks from the Cincoro Tequila range.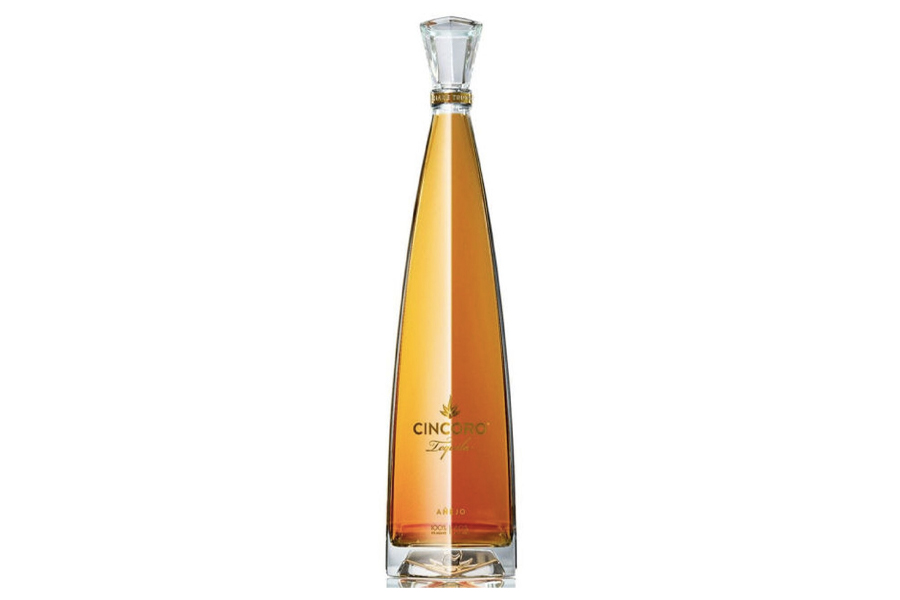 Cincoro Anejo
The flavourful, smooth spirit is made with 100 per cent Weber blue agave hand-selected both the Highlands and Lowlands regions of Jalisco, Mexico. Cincoro is then aged in an underground cellar for 24-28 months, giving it a light cooked agave and dried fruits on the nose, complemented by butterscotch, dark chocolate and light orange rind on the palate and long finish.
While a bottle of Cincoro Anejo will set you back around USD$140, we hardly think a man with a net-worth of over $2 billion is settling for the mid-tier flavour. Instead, Jordan is likely drinking a glass of the Cincoro Tequila Extra Anejo.
Aged: 24-28 months
Barrels: Whisky
Aroma: Light cooked agave, maple, dried fruits, baking spices
Taste: Cooked agave, maple, orange rind, butterscotch, dark chocolate
Finish: Complex, evolving over time, cooked agave, vanilla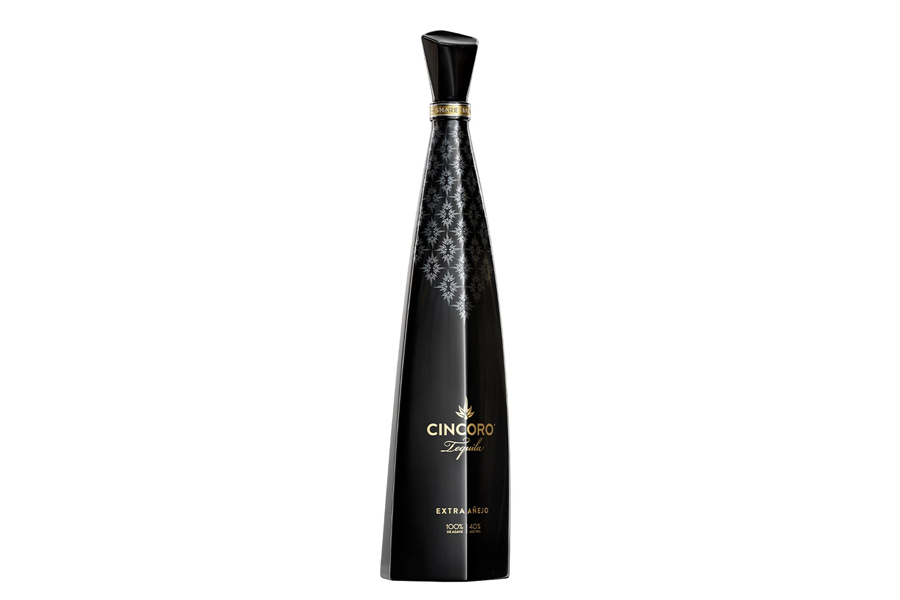 Cincoro Tequila Extra Anejo
Retailing for around USD$1,800, Jordan's Cincoro Tequila Extra Anejo is the premium addition to his tequila portfolio. This brew is aged at the distillery for 40-44 months in the underground Cava, far longer than required for Extra Añejo tequilas. Due to the increased time in barrel, the Extra Anejo has a deep copper colour with toasted oak and dried fruits on the nose. Elegant on the palate with notes of wood, raisin, fig, light coffee, dark chocolate. Exceptionally long finish, with lingering notes of cooked agave and cocoa.
Aged: 40-44 months
Barrels: Whisky
Aroma: Toasted oak, dried fruits, baking spices
Taste: Cooked agave, wood, raisin, fig, light coffee, dark chocolate
Finish: Complex, lingering, cooked agave, cocoa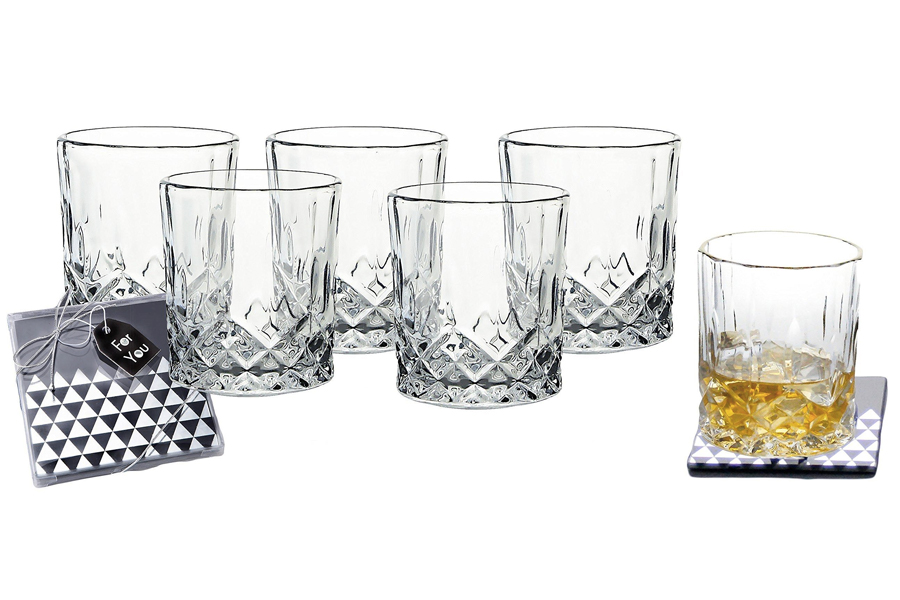 Waterford Connoisseur Lead Crystal Double Glasses
If you really want to the complete The Last Dance drinking experience, you have to finish with a set of Waterford Connoisseur Lead Crystal Double Old Fashioned Glasses. The timeless style of the Old Fashioned glass make it a perfect addition to any home bar. The Irish-based, long-running crystal consumer-goods brand makes some of the most premium glassware on the market, so it's no surprise His Airness has a set of his own. You can pick up a set of six for USD$395, and it's it is good enough for the GOAT, it's good enough for us.
You'll also like:
Once-in-a-Lifetime Black Bowmore Single-Malt Whisky Set Sells for $730,000
Michael Jordan's Net Worth & Spending Habits
Mount Gay Rum Expands Upon a Tradition of Excellence